I hope you have been enjoying the Olympic Games that are taking place in Rio de Janeiro, Brazil. The opening ceremony was stunning, wouldn't you agree? Well, for the time being let's celebrate with friends and family all the excitement that this world sporting event brings, including the excitement of food... and this, my friend, is the best list of 15 Quick Brazilian Recipes for The Olympics 2016 that there will ever be.
The list includes appetizers, main dishes, desserts, and drinks... each one can be prepared in 30 minutes or less, with simple ingredients that are available pretty much everywhere. There is a dish and drink for everyone!
I hope you have the chance to make and enjoy at least some of 15 quick Brazilian recipes. Cheers to you and your team!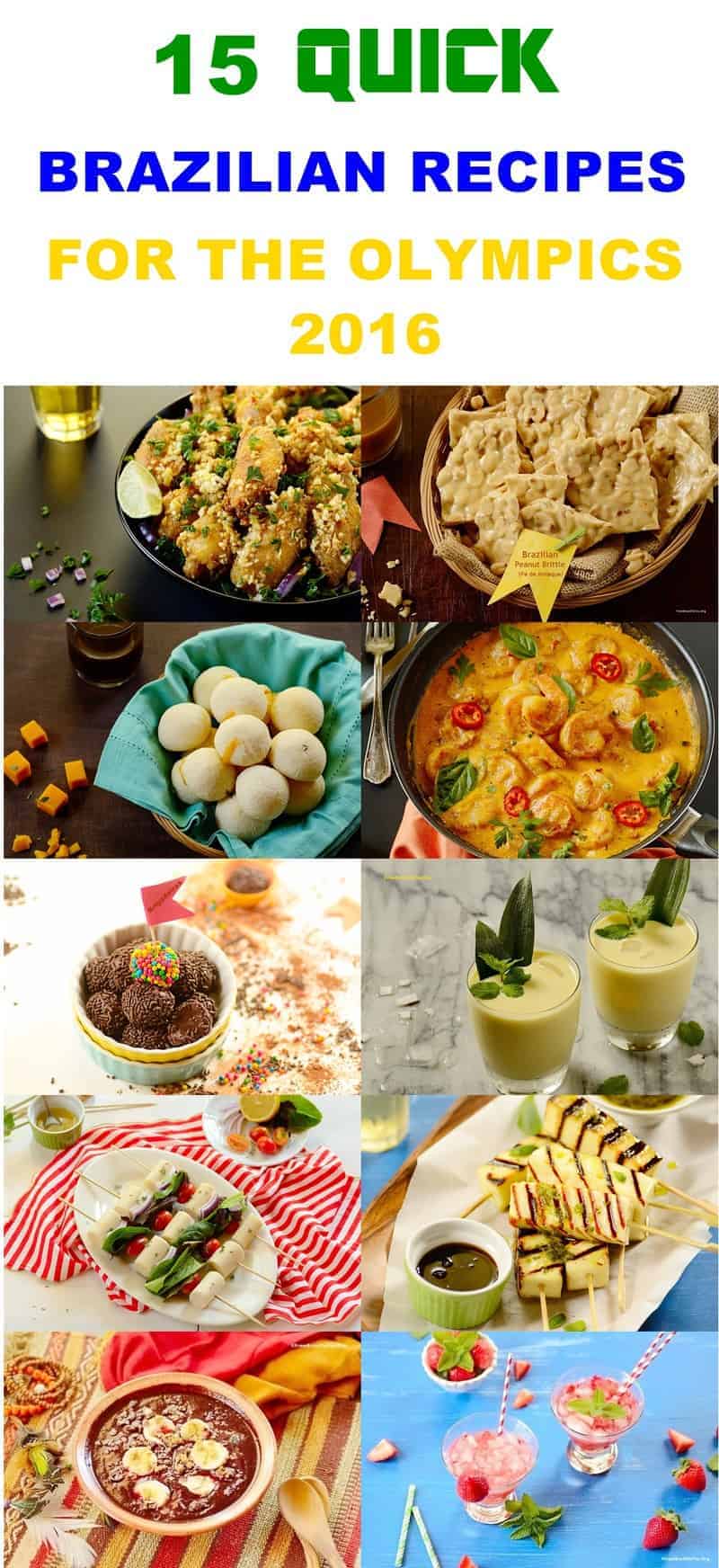 1. Cheddar Filled Brazilian Cheese Rolls (Pão de Queijo Recheado com Cheddar) -- Gluten-free rolls made from tapioca flour and cheeses -- which can be served as small bites, for breakfast, or as a snack.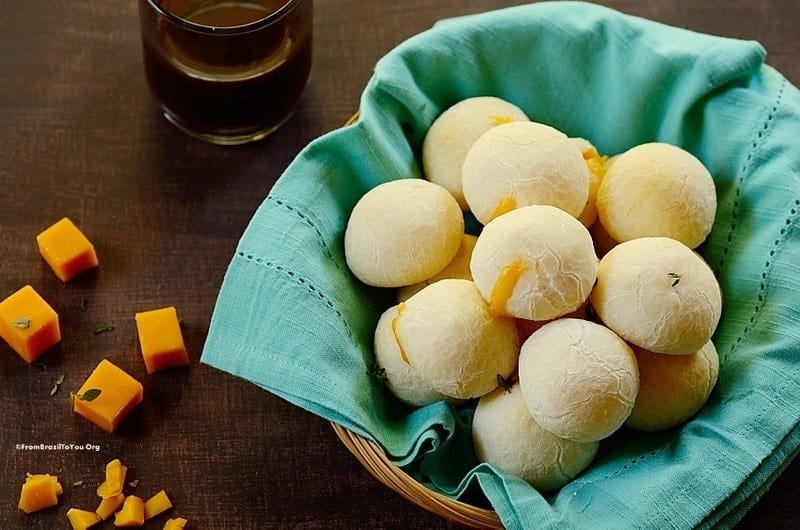 2. Grilled Cheese Sticks (Espetinho de Queijo) -- Sticks of cheese grilled on a griddle pan and served with a choice of chimichurri sauce or honey, as an appetizer or snack.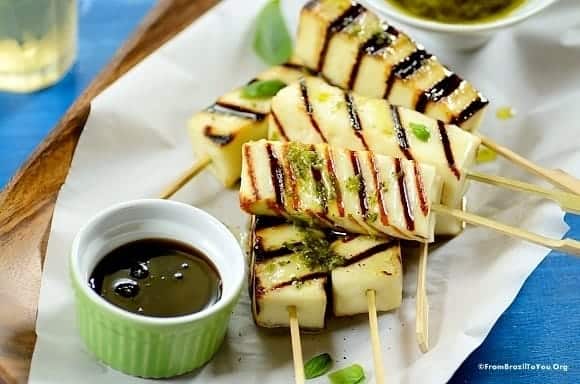 3. Brazilian Fried Chicken Bites (Frango a Passarinho) -- Fried chicken bites tossed with garlic and parsley and served as an appetizer accompanied by beer or soda.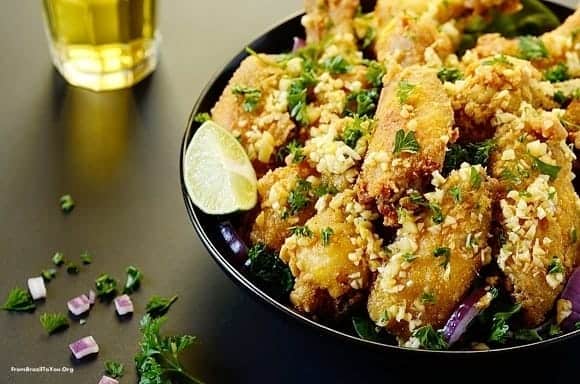 4. Palm of Heart Salad Skewers (Salada de Palmito no Espeto) -- Skewers made with hearts of palm, salad greens, tomatoes, and red onions, tossed with a lemon vinaigrette. An unique way to serve a light and fresh salad without needing any silverware.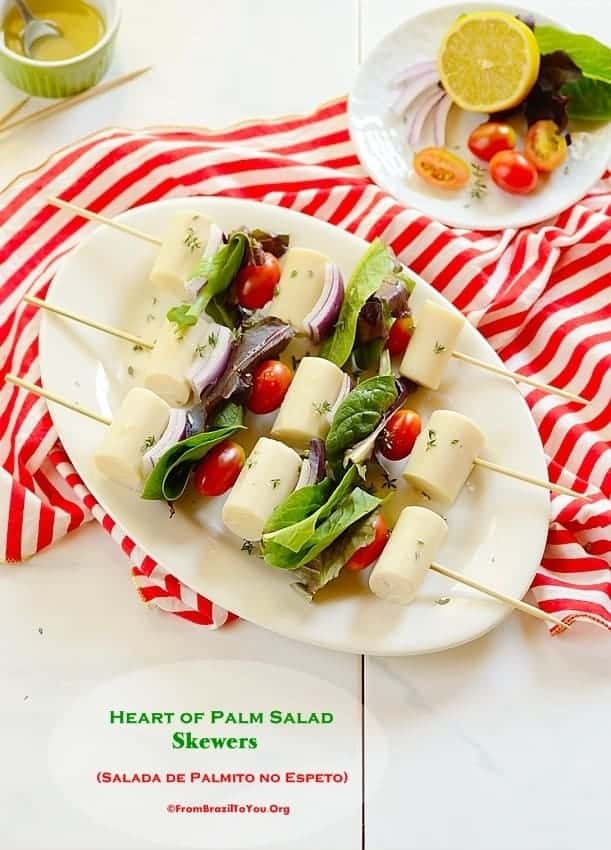 5. Brazilian Hot Dog (Cachorro Quente) -- sausage topped with a ground beef and tomato sauce, and served on a hot dog bun, jazzed up with all your favorite accompaniments.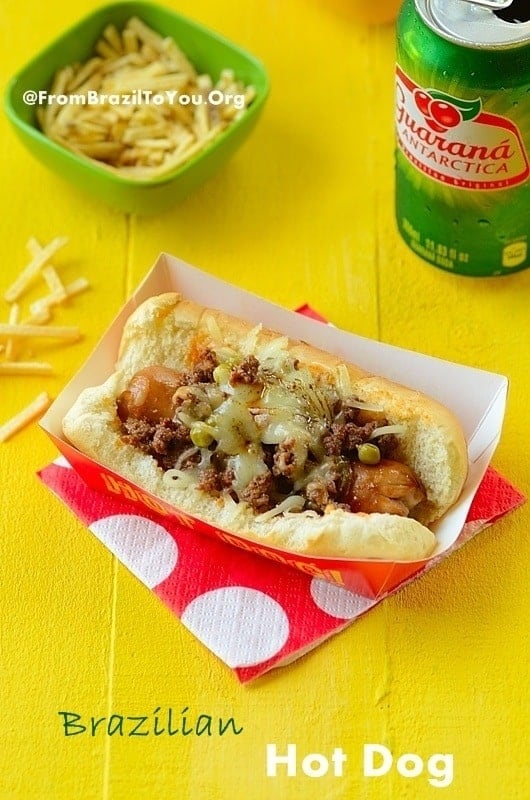 6. Beach-Style Cold Chicken Sandwich (Sanduíche Natural de Frango) -- A popular cold sandwich on Brazilian beaches, made from a mixture of shredded chicken, mayo, raisins, and vegetables.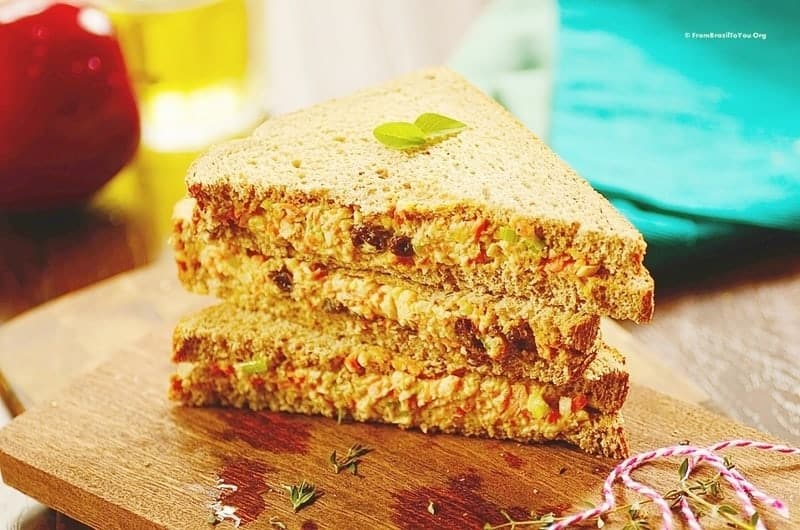 7. One Pot Shrimp in Coconut Sauce (Camarão no Leite de Coco) -- Shrimp cooked in a creamy coconut sauce and served over rice or noodles.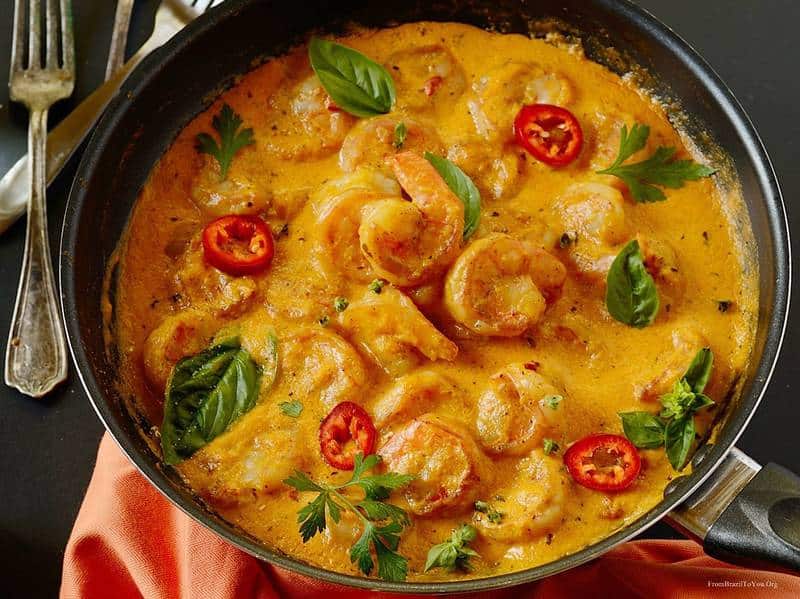 8. Strawberry Caipirinha (Caipirinha de Morango) -- A classic Brazilian cocktail made with strawberry, cachaça, sugar, and ice.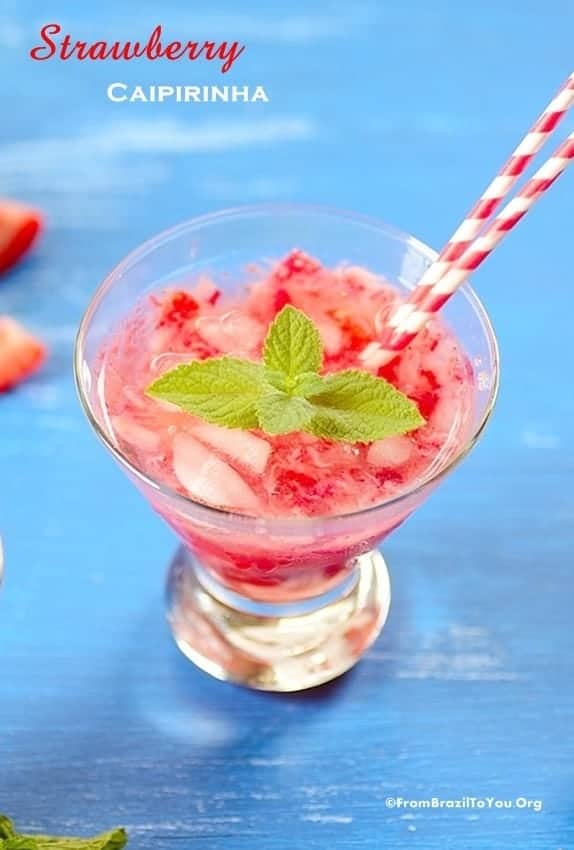 9. Creamy Pineapple Coconut Cocktail (Batida de Abacaxi com Coco) -- A sassy milkshake-like drink made from a blend of pineapple, coconut milk, sweetened condensed milk, cachaça or vodka and ice.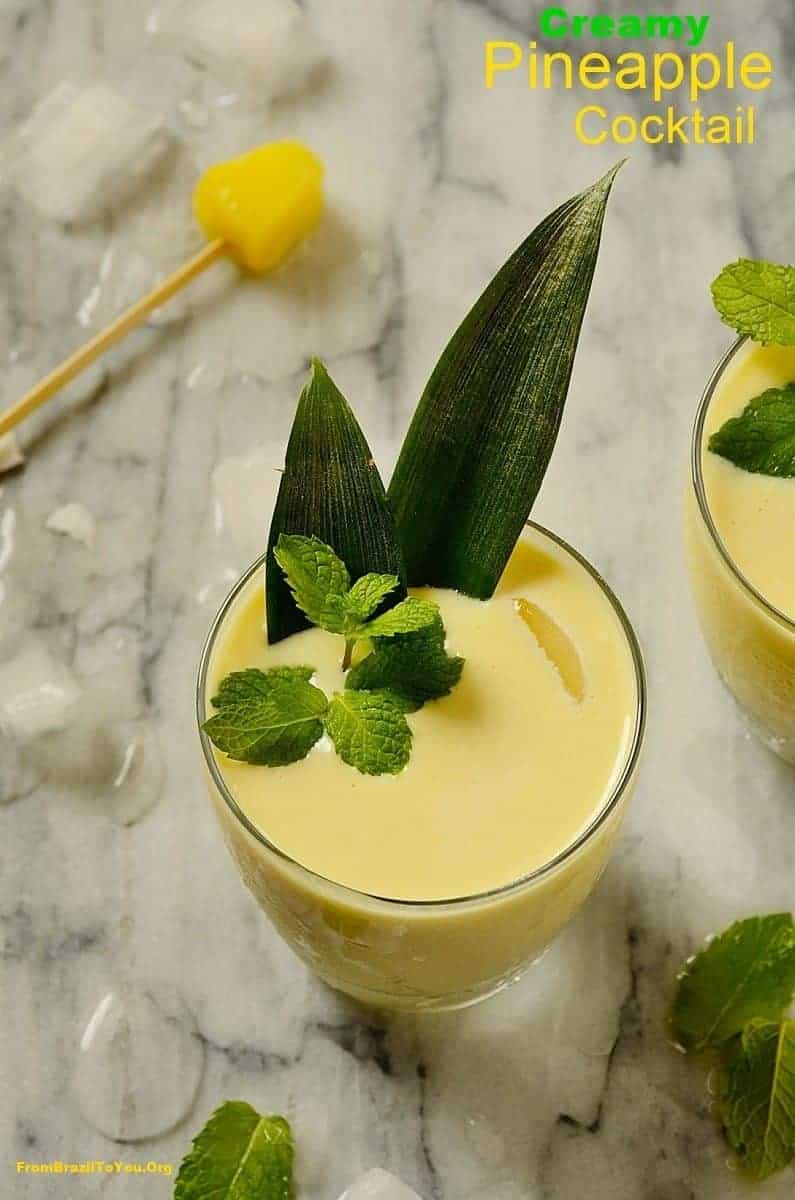 10. Brazilian Limeade (Limonada Suíça) -- The classic Brazilian "lemonade" made from limes in the blender... with zest and all.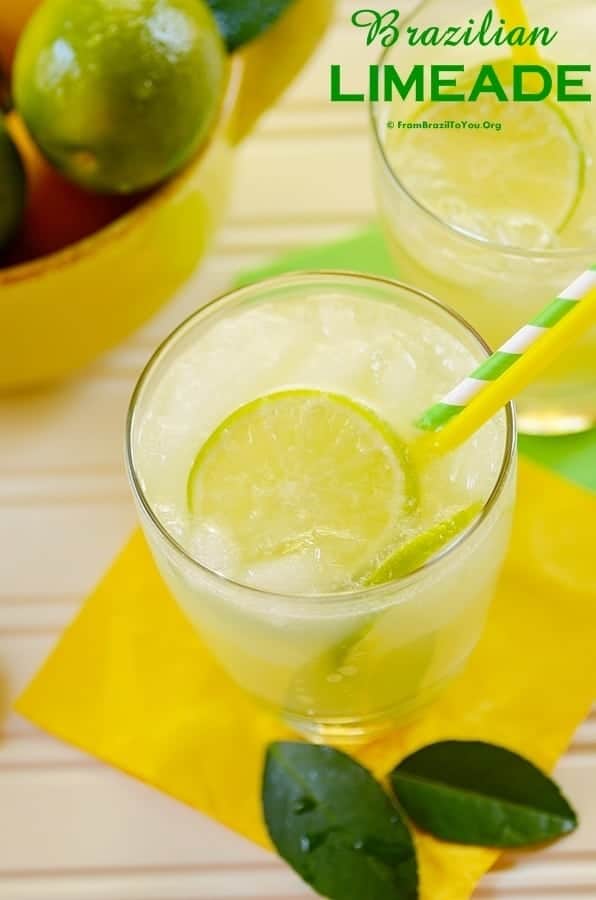 11. Brazilian Chocolate Fudge Balls (Brigadeiros) -- The most beloved Brazilian sweet treats, made from sweetened condensed milk, butter, and cocoa powder... a favorite of both adults and children.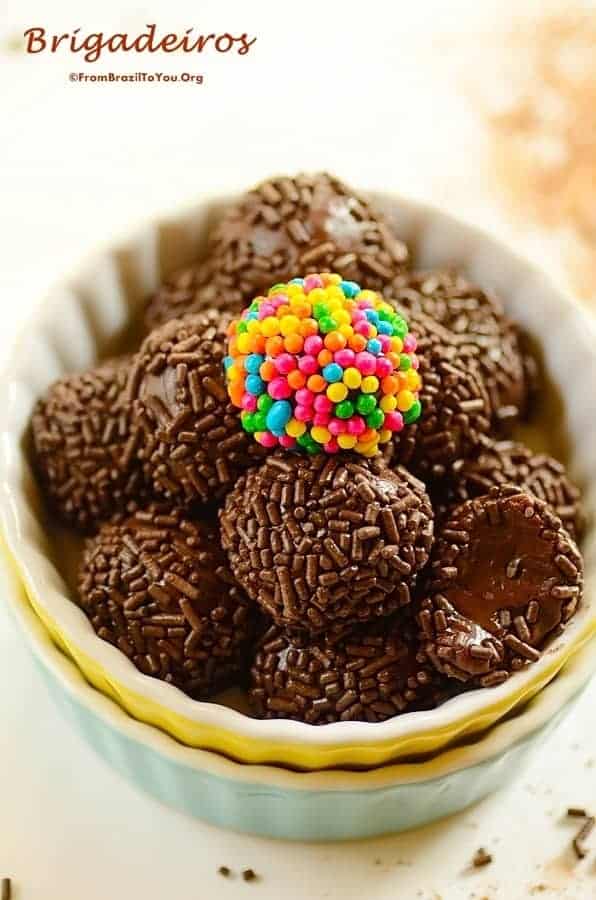 12. Brazilian Coconut Kisses (Beijinhos de Coco) -- Coconut fudge balls made from sweetened condensed milk, butter, and coconut flakes.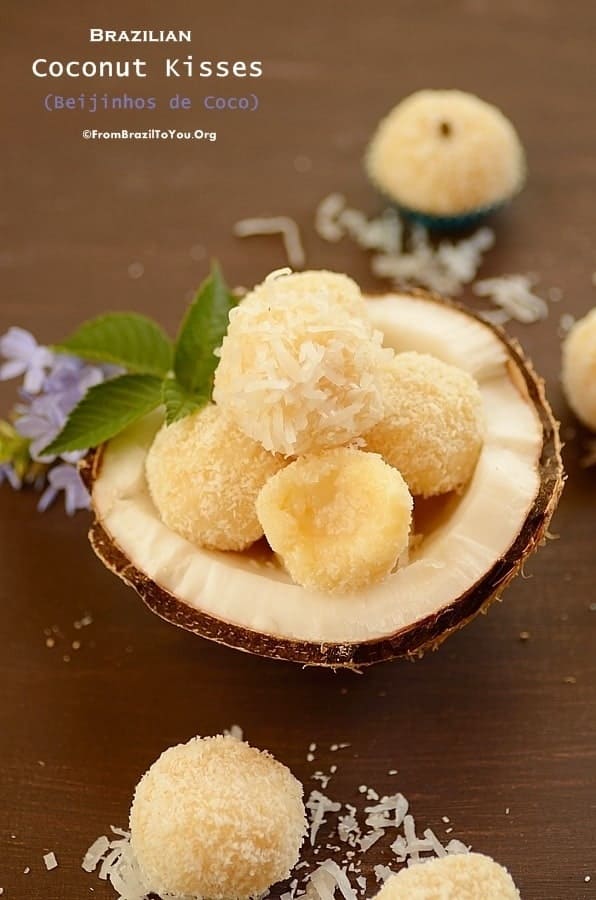 13. Brazilian Peanut Brittle (Pé de Moleque) -- nuttier and more buttery than the American version. A real must have! The baking soda added to the recipe makes the brittle crack nicely, even in a hot and humid climate.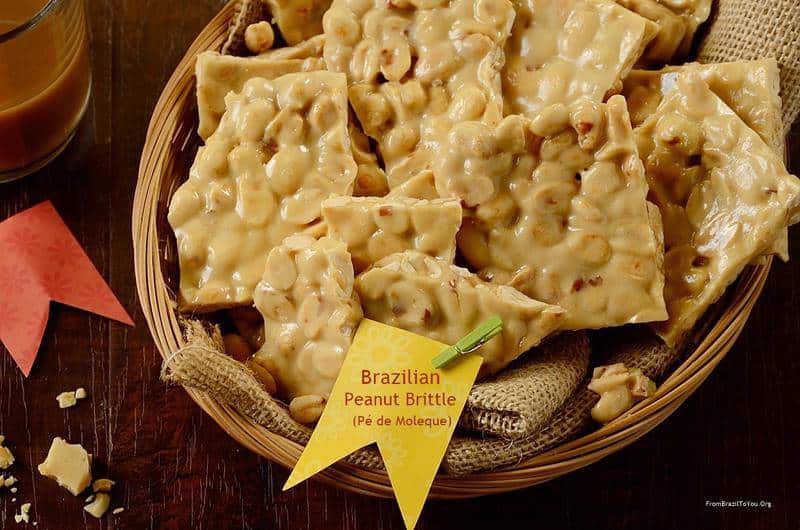 14. Brazilian Gluten- Free Coconut "Muffins" (Quejadinha) -- A custardy dessert or pie-like filling made from sweetened condensed milk, eggs, coconut flakes, and vanilla extract. It is gluten-free and quick to prepare.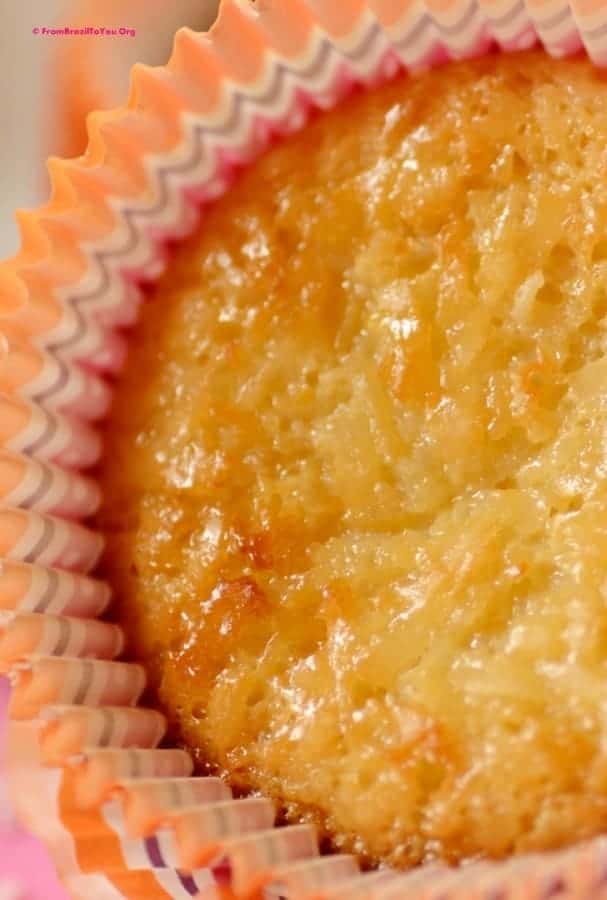 15. Açaí Bowl (Açaí na Tigela) -- A healthy snack or breakfast made from frozen açaí pulp topped with bananas and granola. It is super refreshing and energizing!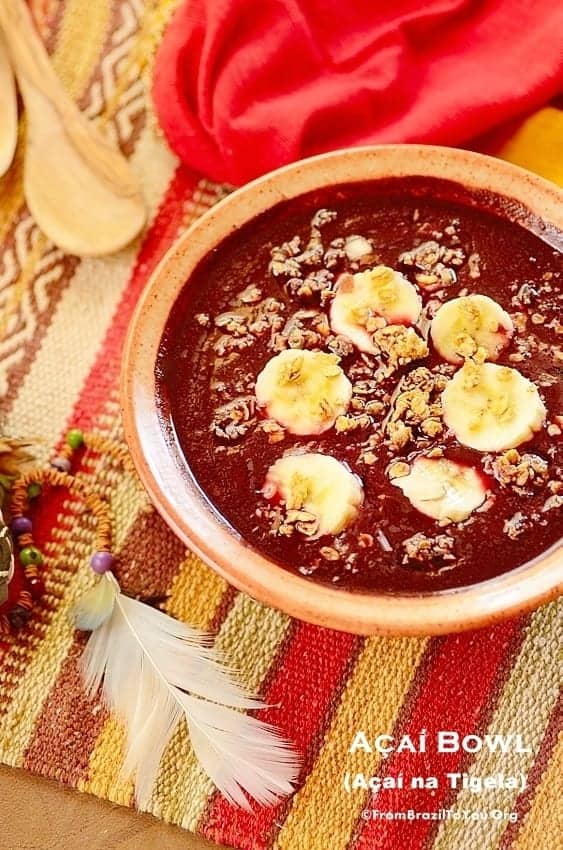 To feast your eyes on more authentic and traditional Brazil foods, see here.