Hello, dear readers! I am so excited… We will be celebrating Christmas in just a couple of days from now!!! As a Christian, this is one of my favorite holidays. Many of you will be planning and preparing a delicious feast to share with family and friends… So I would love to help make your holiday brighter and more delicious with this wonderful 35 Christmas Recipes Round-Up. From breakfast casseroles to hams, scrumptious starters, festive drinks, amazing sides, cookies and other baked goodies, we have got all of your cooking and baking needs covered. I hope you enjoy our Christmas recipes round-up!!!
From my family to yours: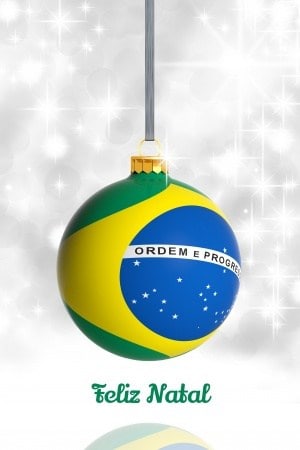 Love,
Denise & The Browning Family
"For to us a child is born, to us a son is given; and the government shall be upon his shoulder, and his name shall be called Wonderful Counselor, Mighty God, Everlasting Father, Prince of Peace." – Isaiah 9:6
35 CHRISTMAS RECIPES ROUND-UP
BREAKFAST: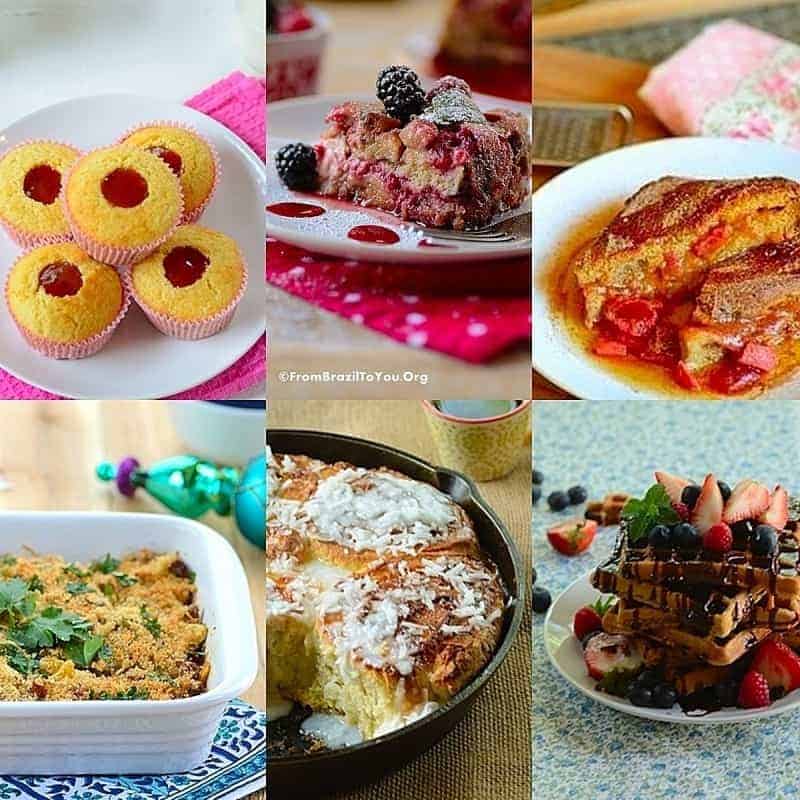 1. Upside-Down Panettone French Toast (Rabanada de Panetone)
2. Emeril's Breakfast Savory Bread Pudding
4. Romeo and Juliet Stuffed French Toast Casserole (Rabanada de Forno Romeo e Julieta)
5. Corn Muffins with Guava Paste (Bolinhos de Milho com Goiabada)
6. Peanut Butter and Berry Waffles with Nutella Sauce
APPETIZERS: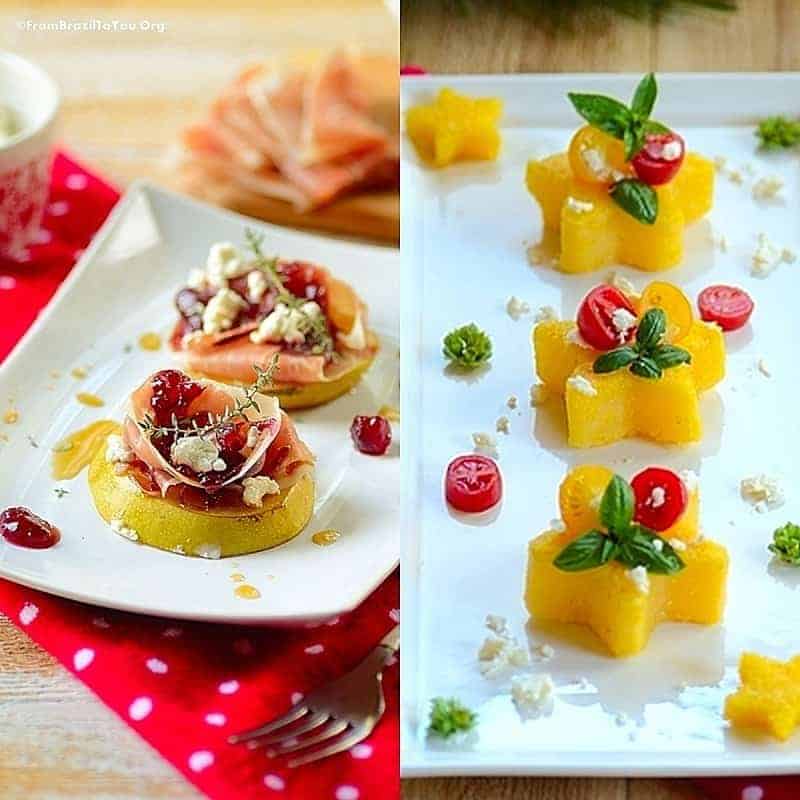 7. Bruleed Pears with Prosciutto, Cranberry Sauce, and Goat Cheese
8. Christmas Fried Polenta (Polenta Frita)
9. Spicy Party Nuts from Kitchen Riffs
10. Prosciutto, Cheese, and Grape Skewers from Life Scoops
MAIN DISHES:
11. Honey-Bourbon Glazed Ham from Delish
12. Pineapple Glazed Ham from Chef Ron Lock
13. Apricot-Glazed Ham with garlic, Mustard, and Rosemary from The Bestest Recipes Online
SIDE DISHES: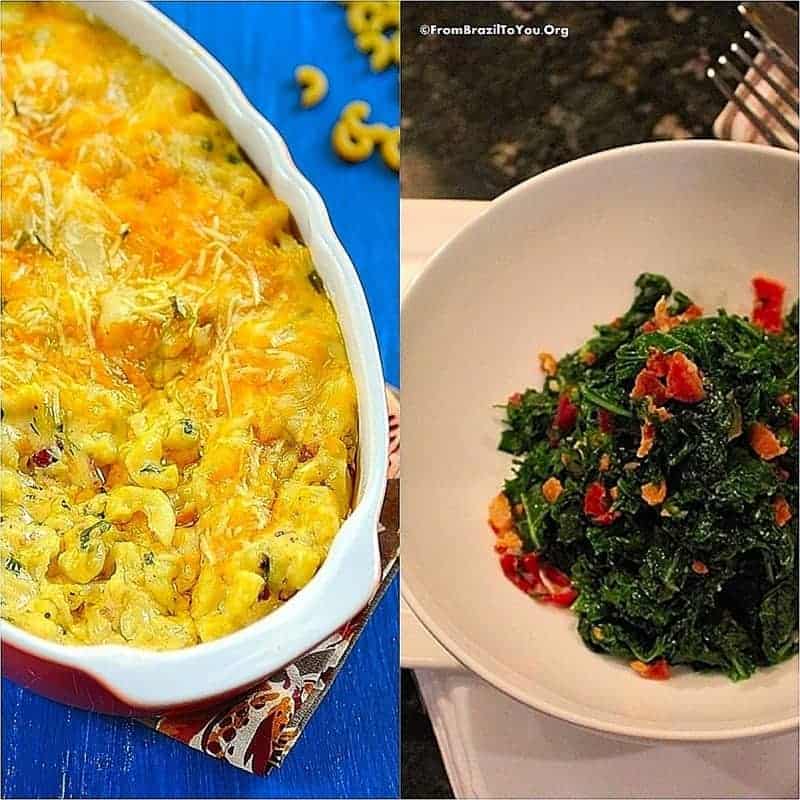 15. Collard Greens a la Mineira (Couve à Mineira)
16. Caramelized Onion Mashed Potato Bake from Taking On Magazines
17. Roasted Butternut Squash and Sweet Potato Salad from Coffee and Crumpets
18. Garlic Green Beans from A Touch of Zest
DRINKS: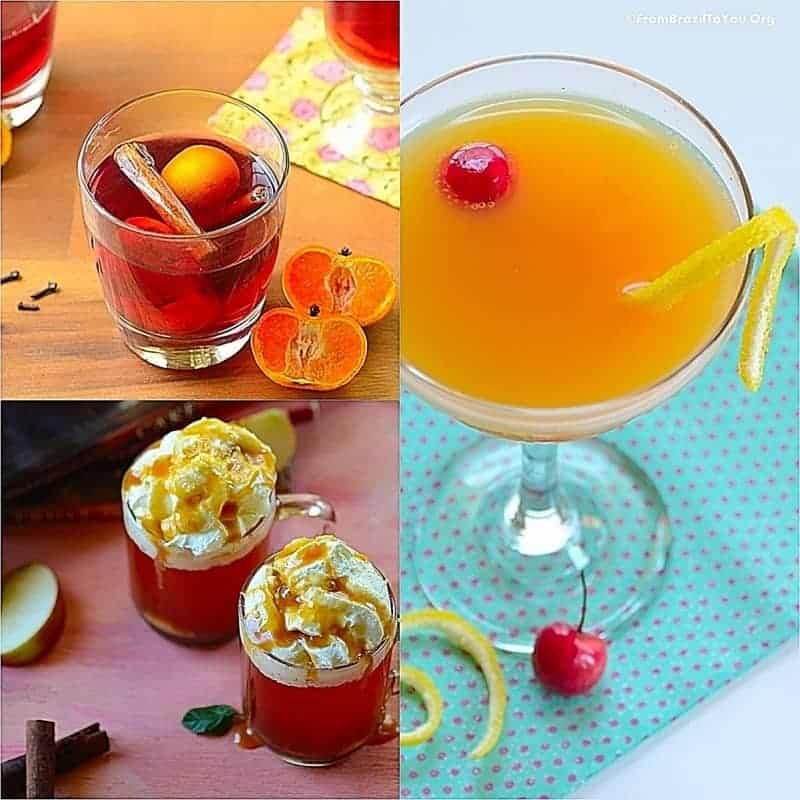 19. Brazilian Mulled Wine (Quentão de Vinho)
21. Quick Salted Caramel Apple Cider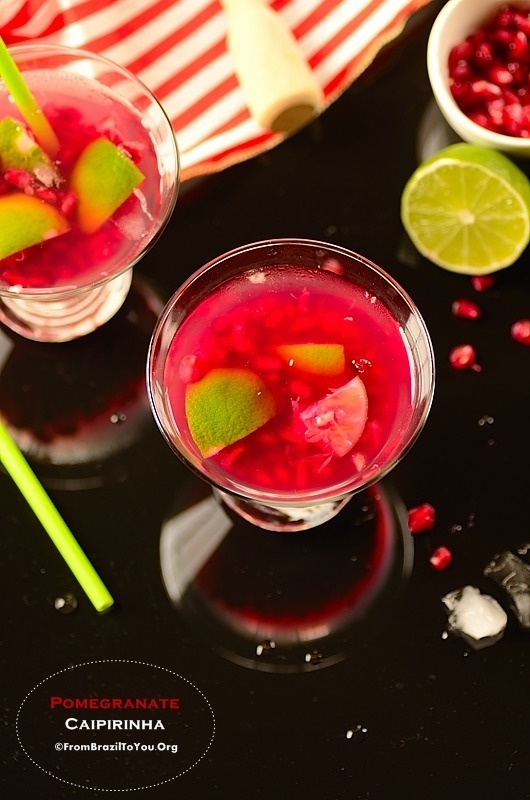 23. Kahlua Eggnog Cocktail from The Chic Table
24. Hot Chocolate with Cinnamon and Whisky from A Brown Table
DESSERTS: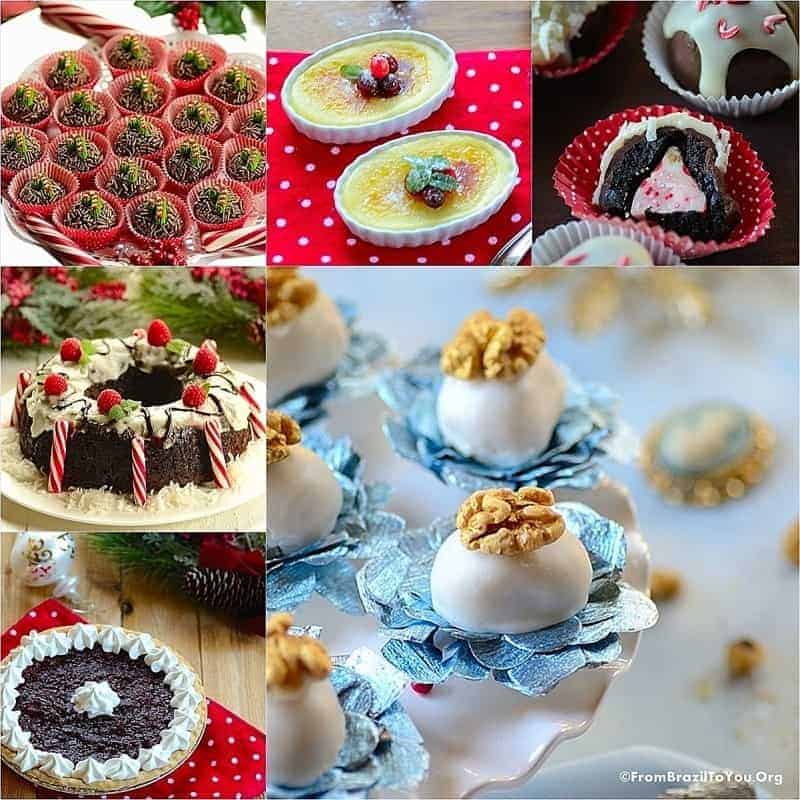 25. Walnut Cameos (Camaféu de Nozes)
27. No Bake Chocolate Candy Cane Cheesecake Cookies
28. Orange-Buttermilk Pie with Cranberry Sauce
30. Corn Crème Brulée (Creme Brulê de Milho)
31. Russian Tea Cakes from East Of Eden Cooking
32. Ginger Biscuits from Abbe's Cooking Antics
33. Baked Pears Filled with Dark Chocolate and Almonds from Ana Helena Campbell
34. Yule Log (Bûche de Noel) with Espesso Marcarpone Filling and Ganache Icing from Brown Eyed Baker
35. Julekage (Norwegian Christmas Fruit Bread) from Roxana's Home Baking
Christmas recipes round-up… Enjoy our Christmas Recipes Round-Up!
Check up our Christmas recipes round-up.
Christmas Card Image Credit: viperagp / 123RF Stock Photo