"Am I taking good care of my heart?" is the million-dollar question that has occupied my thoughts many times… As an individual with a family history of heart disease and diabetes, these 6 pillars for a healthy heart have been one thing to not only keep in mind but to monitor frequently. Considering the astonishing number of people who already suffer from or are at risk of developing heart disease, you should check out this list too. After all, you only have one heart!
You may find yourself, like I do, doing better with some items while struggling with others, but you know what? Any step that you take toward making better choices is a step towards a healthier, longer life. Perfection can be hard to achieve, but I know I can at least make better choices… attainable wellness goals, not miracles, is what each of us should strive for.
If you are not certain what to do to help reduce the risk of heart disease or to improve your condition, here are 6 pillars for a healthy heart:
1. Healthy diet with essential nutrients — Every time you eat, you're either protecting or damaging your heart with the choices that you make. Be sure to ingest a diet rich in: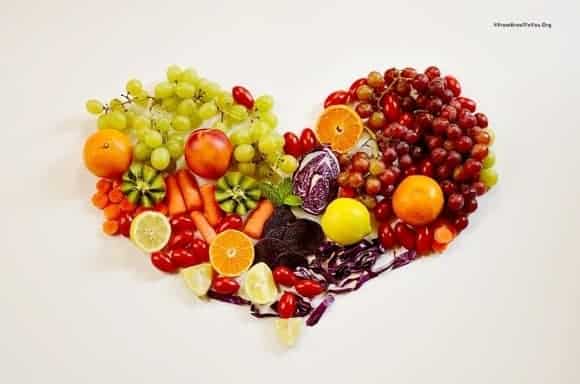 DHA and EPA (Omega-3 Fatty Acids) — found in fatty fish such as salmon, sardines, and anchovies, ingest at least 2 servings per week. This promotes healthy cholesterol levels, lower blood pressure, improved blood flow and regulated heart rate.
Soluble Fiber — plentiful in vegetables, fruits, oats, and whole wheat, 25 g of fiber are needed per day to help your heart. Fiber lowers blood cholesterol levels while filling one up on fewer calories, helping with weight loss.
Vitamins C (in colorful fruits and vegetables) and E (in wheat germ, nuts, and avocados)… make sure to ingest 8-10 servings a day to help combat free radicals.
Folic Acid – legumes such as beans, and also leafy vegetables such as kale, collards, spinach and chard contain this essential nutrient that helps limit excess homocysteine, an amino acid associated with heart attack, stroke, blood clot formation, and perhaps the development of Alzheimer's disease.
Since most people don't get sufficient amounts on a daily basis, consider supplementing (not substituting) your diet with these essential nutrients, found for example in Bayer Pro Ultra Omega-3, with 60% concentration of heart health supporting EPA + DHA.*
*These statements have not been evaluated by the Food and Drug Administration. This product is not intended to diagnose, treat, cure or prevent any disease.
Visit iamproheart.com and vitaminsinmotion.com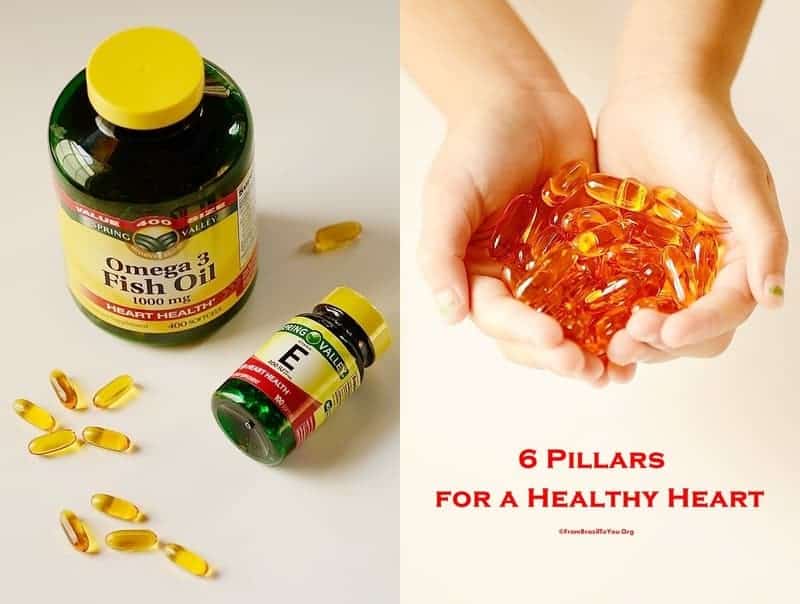 It is also important to avoid or at least considerably reduce the consumption of trans fats and refined and processed foods, as well as to limit the ingestion of salt to 6 grams or 1 teaspoon per day.
2. Exercise regularly — I have to confess that this is not my favorite thing to do– but I have come to fully appreciate it as something crucial for maintaining a healthy heart. Over the years, I have found some activities (such as walking combined with weight lifting, dancing, and water aerobics) that for me made exercising enjoyable rather than just tolerable. And perhaps a little enjoyment is the key incentive that one needs to keep it up.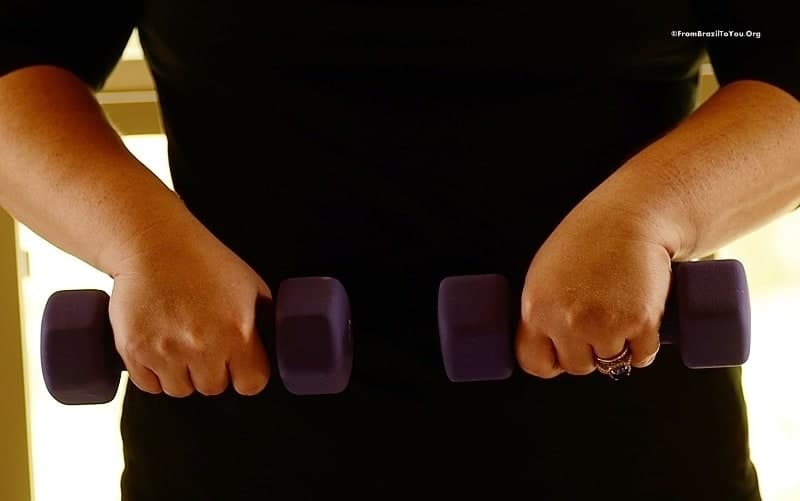 3. Lowering stress — With the fast-paced life that many of us live, I have found keeping a stress-free routine can be quite challenging. Well, no more! Rather than trying to achieve nirvana, I helped myself in a much simpler way… I take a few scattered breaks– anything from 5 minutes during the day to breathe deeply or admire nature, to 2-3 hours at night to relax and enjoy my favorite show. Comedy can help me decompress quite fast!
4. Maintaining healthy cholesterol and blood pressure — Something that can be accomplished by following the pillars above.
5. Reducing intake of alcohol and quitting smoking — Although I have no struggles in those areas, I understand the challenge that many can face in one or both areas. Knowing the harm that smoking and the abuse of alcohol can have on your health and surroundings, all I can say is try to reset your mind and seek help. It's not only you! Each of us struggles with one or more things in life. Looking at my own struggles, I know that I/you have the power to make the decisions that can change our lives for better.
6. Keep a healthy body weight — Many people struggle with this, including myself. Being overweight or obese may increase the risk of diabetes, heart disease, and several other diseases. Your BMI (body mass index) is one of several ways to tell whether you are at risk for developing heart disease. It measures your weight in relation to your height and provides a score to help place you in a category of normal weight (BMI of 18.5 to 24.9), overweight (BMI of 25 to 29.9) or obese (BMI of 30 or higher). To calculate your BMI, divide your weight in kilograms divided by the square of height in meters. Another way is to know your waist size in inches. Men with a waist size of more than 40 inches and women with a waist size of more than 35 inches may have higher risk of developing heart disease and other diseases related to obesity.​
What are your struggles? And what can you do to achieve attainable goals for a healthy heart?
I have my struggles. But I know that I can do better… and so can you. Let's take good care of our hearts. It's really the only one that I/you have!
Disclaimer: This is an educational campaign in collaboration with DSM and BlogHer Network. Herein, this post includes my own personal opinions. It should not be taken as medical advice.
*These statements have not been evaluated by the Food and Drug Administration. This product is not intended to diagnose, treat, cure or prevent any disease.