Fabulous List of 7 Instagram Fourth of July Food Posts to feast your eyes on... which includes all the courses to make this celebration memorable.
Fourth of July? We got you covered, too -- whether it is just for feasting your eyes on these 7 Instagram Fourth of July food posts, or for actually making them. Some can be prepared in 30 minutes or less, although all are easy peasy to make.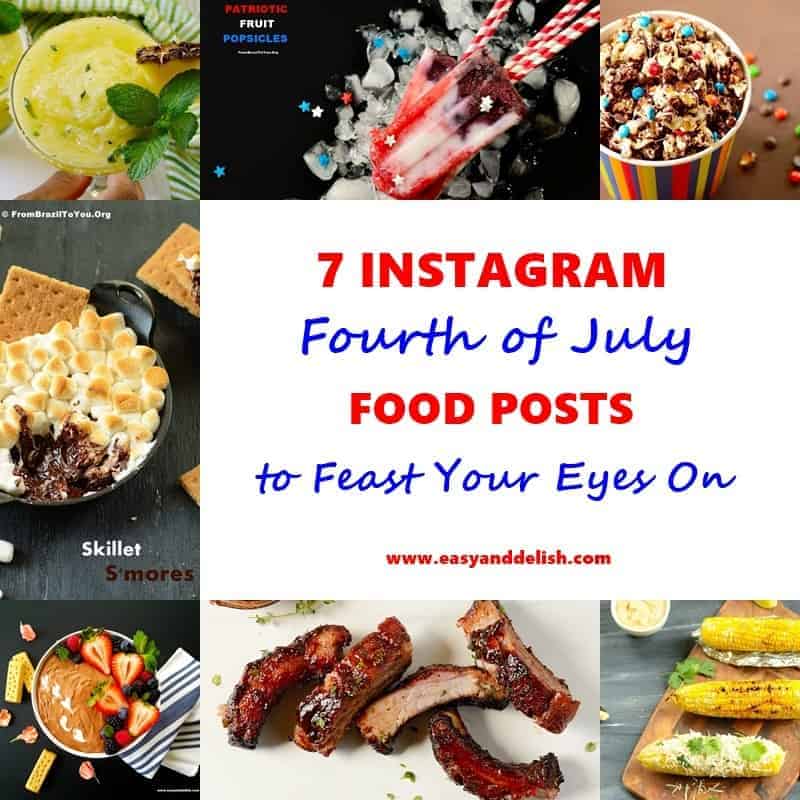 Prepare yourself to delight both your eyes and taste buds. It is party, babe!
After all, we are celebrating America's birthday... with fireworks, parades, patriotic contests, and of course, great food!
Start by serving this 4-ingredient, 5-minute Fluffy Nutella Dip topped with assorted berries and served with buttery shortbread cookies.
https://www.instagram.com/p/BT6bkYYAI_a/
Then, fire up your grill for these tender, finger-licking Red Wine Barbecue Pork Ribs...
https://www.instagram.com/p/BHAtyopqmxW/
... which can be perfectly accompanied by amazing Grilled Corn on the Cob with Jalapeno-Lime Aioli. Mmmm!!!
https://www.instagram.com/p/BWGK8RwAK7C/
And for dessert, oh my! You have 3 to choose from.
Either celebrating indoors or outdoors, our refreshing and colorful Patriotic Fruit Popsicles made from berries and coconut yogurt are a must in this hot whether!
https://www.instagram.com/p/BWGJqLrgiHu/
Or perhaps you may prefer this no campfire necessary 3-Ingredient, 5-Minute Indoor Skillet S'mores.
https://www.instagram.com/p/6LJ27JqmyR/
A fun, Quick Chocolate Popcorn with Condensed Milk Drizzle and M&M's will make your table shine brighter than fireworks for sure -- while plenty of smiles float from your family and friends' faces.
https://www.instagram.com/p/BCRBnHMqm-L/
Of course, all washed down by super duper refreshing Frozen Pineapple Mint Margaritas. Did I hear cheers?
https://www.instagram.com/p/BG2YdWKKm-e/
HAPPY INDEPENDENCE DAY, AMERICA!!!