Five-day, massive party? This is carnival in my home country, Brazil. If you are going there to celebrate carnival, pack summer clothing and perhaps a fun costume, and be prepared to dance until you drop. If you can't be there in person, at least take a voyage through these pictures! With many destinations to choose from in Brazil, these are the 3 most popular:
1. Rio de Janeiro
Samba is the rhythm on everyone's feet during carnival– as well as the famous marches ("marchinhas") played by bands in the streets. For 3 days, samba schools/associations parade their ornate floats through the Sambadrome followed by their participants decked out in dazzling and daring costumes.
So prepare yourself for sleepless nights and doses of caipirinha (a drink made from cachaça, crushed lime, sugar and ice) and its variants made from different fruits…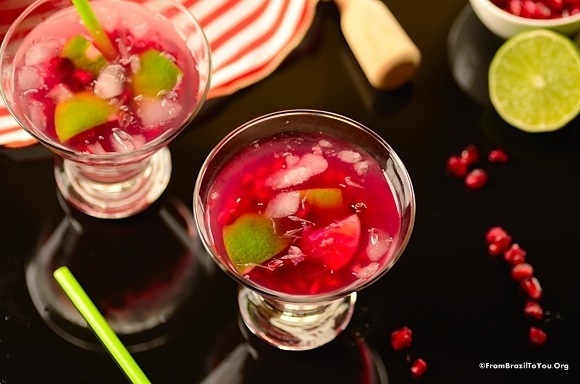 …Or non- alcoholic yet energetic drinks made from our strong coffee.
2. Recife and Olinda
My hometowns' carnival main rhythms are frevo and maracatu. According to The Guinness Book of World Records, Galo da Madrugada is the biggest carnival parade in the world due to its large number of 'foliões' (participants).
3. Salvador
There are many carnival rhythms in the capital of Bahia, including axé, samba-reggae, etc. People trail after party trucks with loud speakers ('trios elétricos') dancing frenetically to the music of famous singers.
 _________________________________________________________________________________________
Featured image source (Passista do Frevo): Illustrator Anna Anjos/Flickr/Attribution