Coconut Lime Margarita Tiramisu is a quick sweet/sour dessert made from layers of ladyfingers soaked in tequila and lime juice, and a no-cook cream made with mascarpone, whipped cream, sugar, coconut milk, and coconut flakes.
Olé!!! That is the sound of Cinco de Mayo… and to celebrate it in style we prepared this quick, refreshing, and super delish Coconut Lime Margarita Tiramisu! Did I just hear you shout 'Viva'?!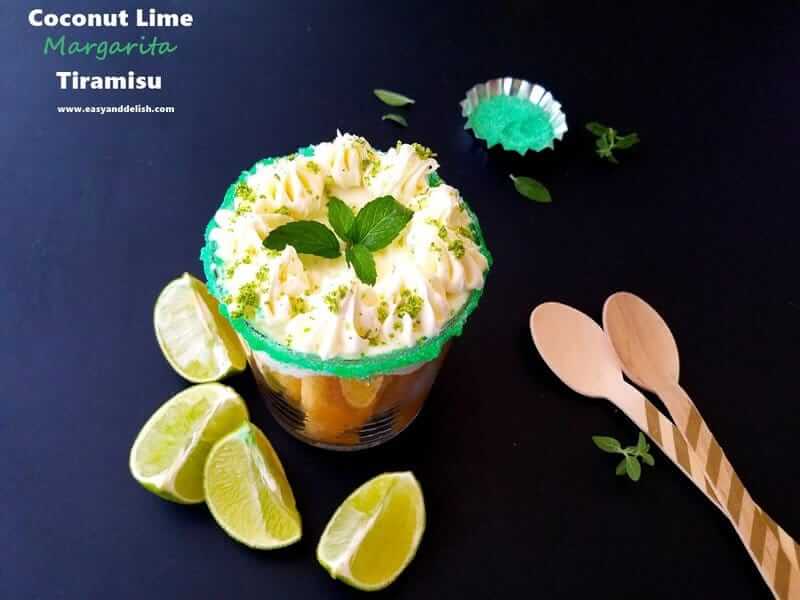 As you may know, Cinco de Mayo or the 5th of May is a Mexican celebration that commemorates the victory of the Mexican army over French forces at the Battle of Puebla — not Mexico's Independence Day. 🙂   The celebration includes music, dance, drinks, and of course, great food, being a popular date both in Mexico and the USA. 
I started celebrating it last year when my fellow blogger, Kate from Hola Jalapeno, invited me and a bunch of other Latin and American bloggers to party with margaritas.  So yes, honey, this is #margaritaweek… and there is one for everyone. Last year, we cheered along with a bold frozen pineapple mint margarita and this year, it is going to be with our festive Coconut Lime Margarita Tiramisu.
I have a suggestion for you: why not make both — the drink and the dessert. 😉 Because you wouldn't wanna miss any bit of flavor, would you?
To prepare our Coconut Lime Margarita Tiramisu (a real 'pick me up'), all you need to do is to color sugar to place around the rim of the glasses if desired…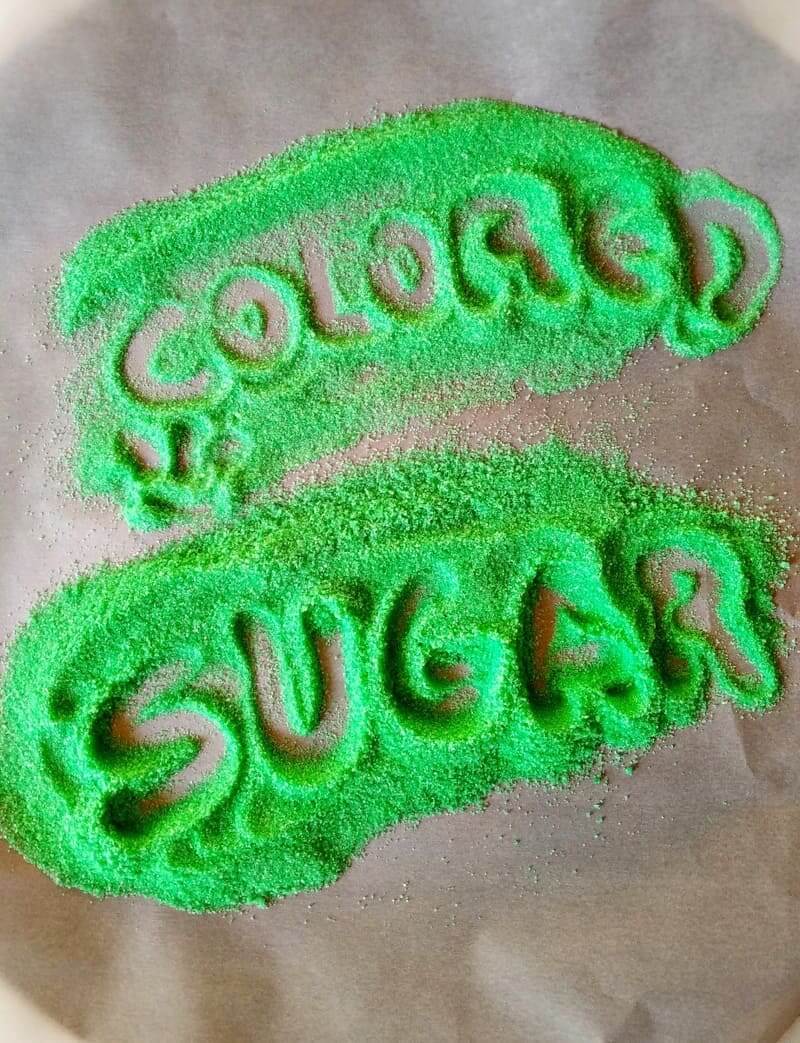 …then, moisten ladyfingers in a mixture of tequila and fresh lime juice, and lay them in glasses.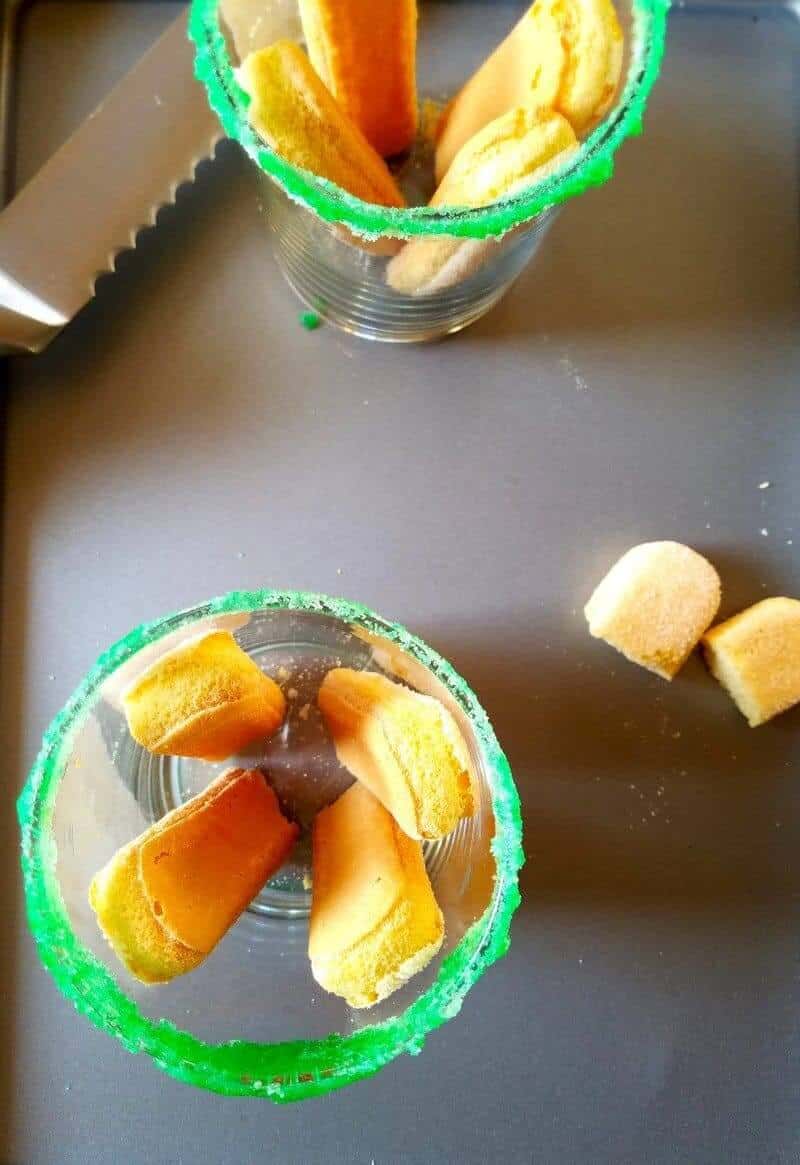 Next, spoon or pipe a mixture made from mascarpone cheese, whipped cream, sugar, coconut flakes and coconut milk, and then refrigerate until chilled. Right before serving, sprinkle fresh lime zest on top and enjoy!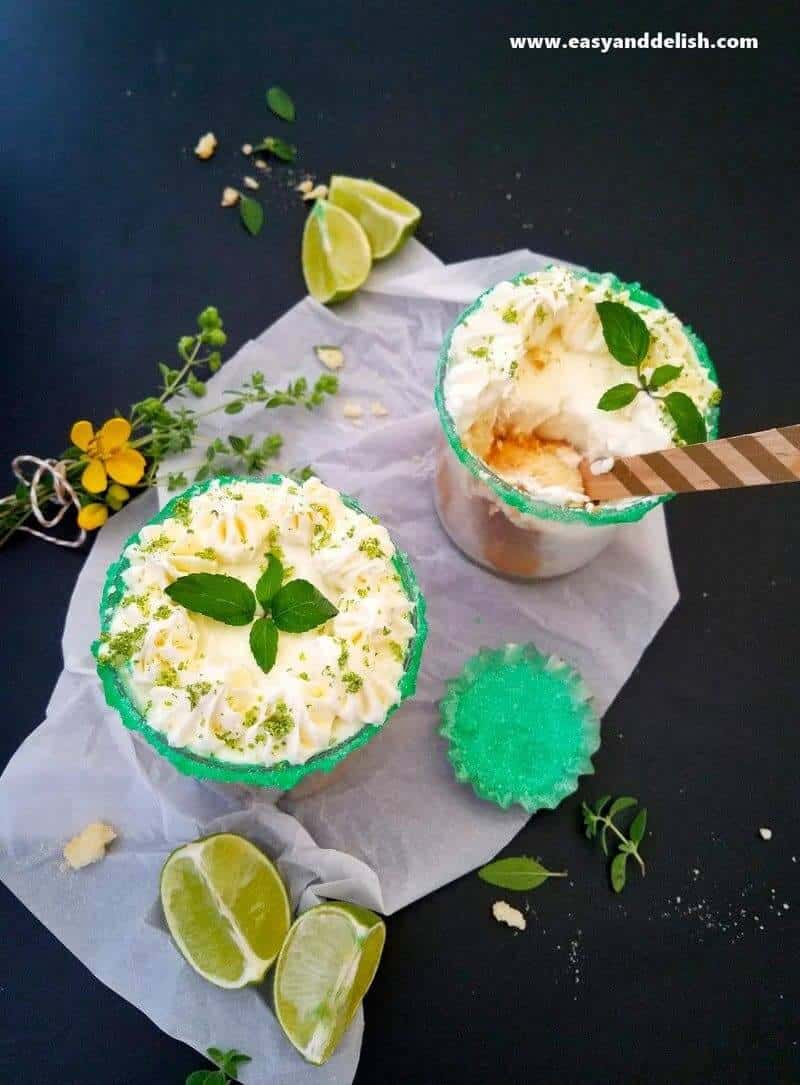 See? It's easy peasy… and unlike the traditional Italian tiramisu, egg yolks are not used in our dessert. It's one of those no-cook treats that can be put together in the blink of an eye. 😉
The contrast of flavors (sweet and sour) as well as textures (spongy and creamy) make this treat a real must-have. It is like having two-in-one: the flavor of a margarita but in the form of a tiramisu…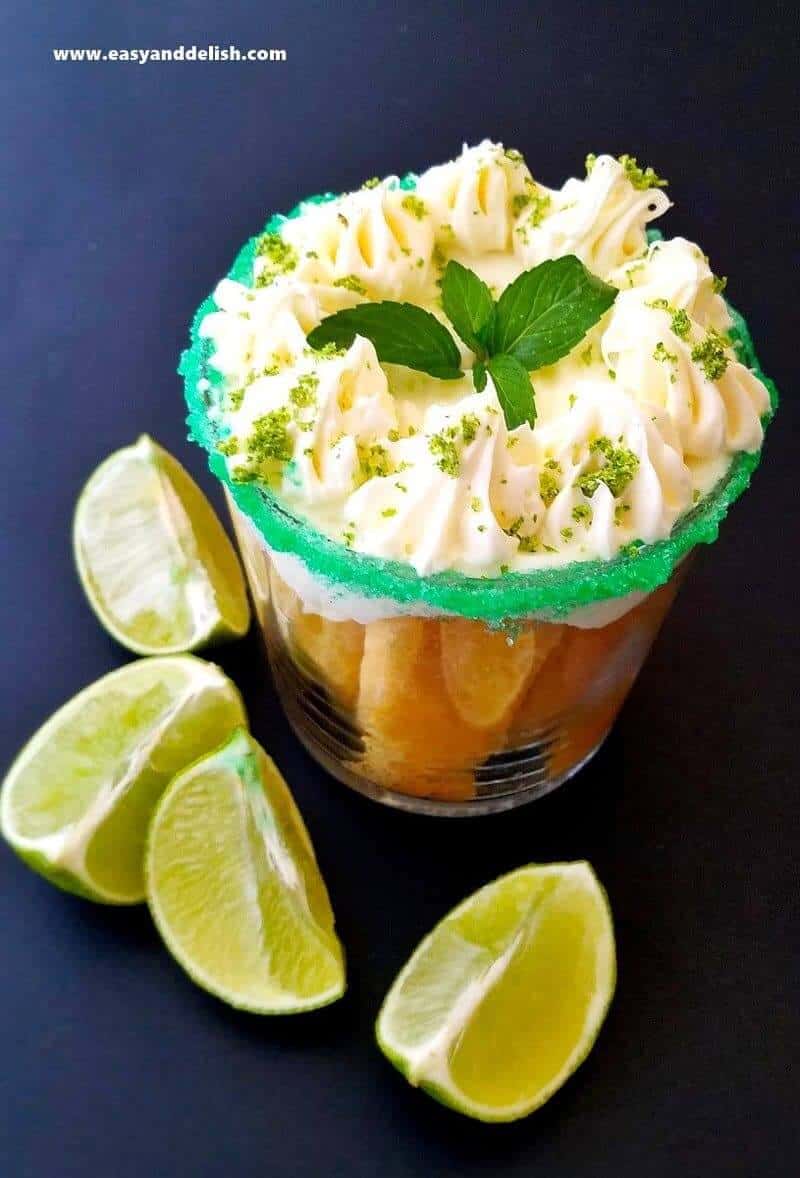 … and this celebration is the perfect excuse to indulge yourself with pure deliciousness, without having to wait for the weekend.
I am telling ya: make it,  take many spoonfuls, and experience a fiesta in your mouth.
CHEERS, queridos!!! — to Mexico and to us!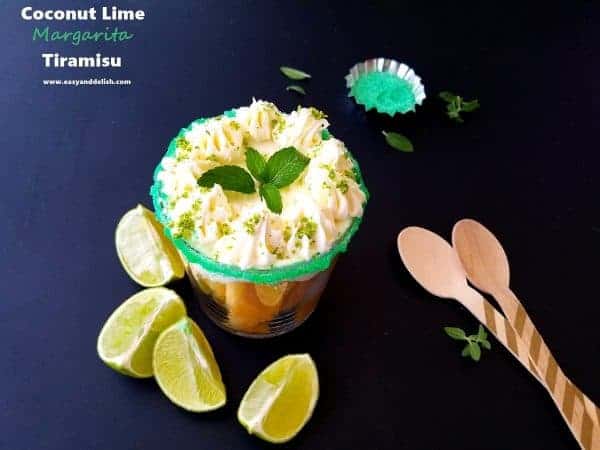 | | |
| --- | --- |
| | |
(Optional step) -- If you would like to make the rim of each glass to look like a margarita's, place 2-3 drops of green food coloring into a gallon ziploc bag. Zip and smash to distribute the coloring. Spoon about 1/4 cup granulated, zip the bag, and mix the sugar and food coloring together until homogeneous. Place into a small bowl and let dry for at least 5-10 minutes.

Meanwhile, combine the lime juice with tequila in a medium bowl. If you would like to place colored sugar around the rim of the glasses, invert glasses onto the lime juice/tequila mixture and then, onto the bowl with the colored sugar. Set aside.

Then, wet (not soak) the ladyfingers into the lime juice/tequila mixture one by one on both sides. Distribute them into 3 glasses (If necessary, cut a piece of each cookie with a serrate knife before wettening them in order to fit the glass).

In a large bowl, whisk the the mascarpone cheese with sugar and coconut milk until obtaining a creamy mixture. Stir in the coconut flakes and fold the whipped cream gently until obtaining a homogeneous, creamy mixture. Spoon or pipe into the glasses.

Refrigerate for at least 2 hours or until chilled. Right before serving, sprinkle lime zest on top of each and enjoy our coconut lime margarita tiramisu!