I do so love corn and anything made from it. This is why I am sharing Corn Muffins with Guava Paste today.
Always fresh in my mind are fond memories of my coronation as the Corn Princess during the  June festivals (Festas Juninas) when I was a child back in Brazil, as well as all of the sweet and savory foods made from corn that are served during those festivals every year.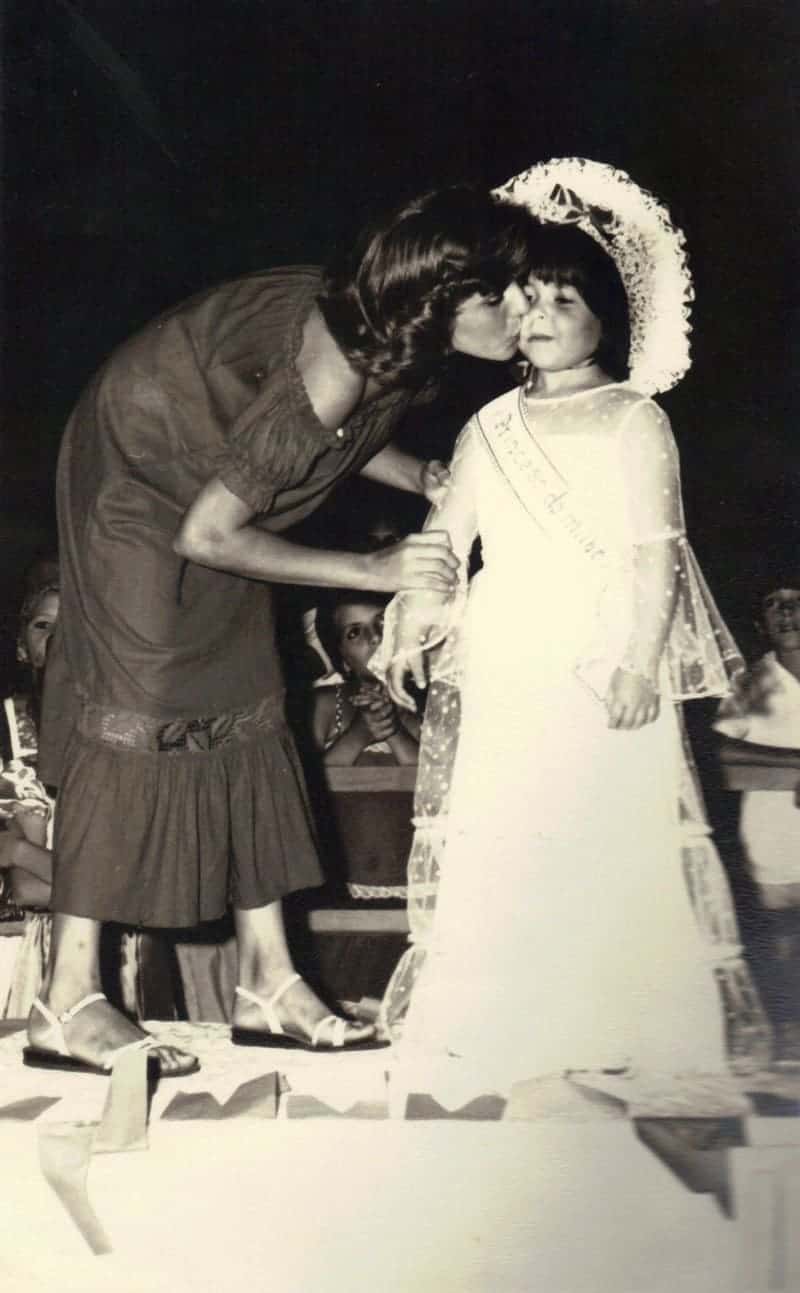 Like clockwork, I used to crave corn foods in the middle of the year (between the months of June and July), but this year the craving took a whole new dimension. Yep! I have been craving corn foods almost the whole year long.
If you visit me here often, you already know that when I start craving something there is only one thing to do: make the dish! 🙂
The dish today is a simple, delicious, and different one. Although it is not a traditional dish from Brazilian cuisine, it was inspired by a Brazilian sweet version of the Portuguese corn bread Broa de Milho. In Brazil, we not only eat broa de milho with fennel seeds (our savory version) but also with guava paste in it (our sweet version).
Since I have a very sweet tooth, I decided to make a corn muffin with guava paste. You know how I like to create... The kitchen has always been my private lab and even my free therapy (without my children nearby asking me a zillion questions, as well as asking for food).
So sweet corn muffins here we go...
Enjoy our corn muffins!!!
Corn Muffins with Guava Paste
Serves 12
(Segment: Brazilian Cuisine/Inspired)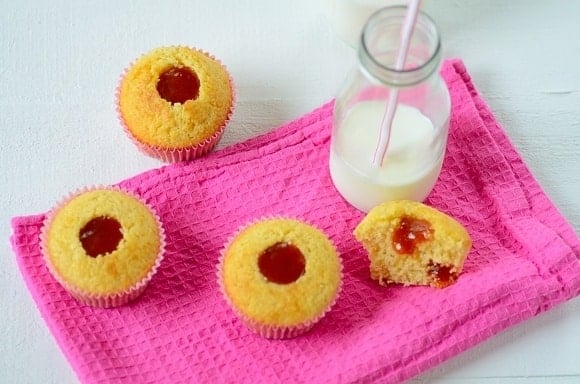 Ingredients:
1 cup all-purpose flour**
1 cup yellow cornmeal
1 cup sugar
1 tablespoon baking powder
1 teaspoon salt
1 cup whole milk
½ teaspoon pure vanilla extract
¼ cup or  ½ stick ( 57 g) unsalted butter, melted
2 large eggs, at room temperature
1 cup chopped guava paste, divided**
** For a gluten-free version, use a gluten-free flour.
** The guava paste can be found in the Latin aisle of supermarkets, at Latin Markets, or online.
Directions:
Preheat the oven to 400º F (about 200º C).
Line 12 regular-size muffin cups with paper liners. In the bowl of an electric mixer, mix the flour, sugar, cornmeal, baking powder, and salt. In a separate bowl, combine the milk, vanilla extract, melted butter, and eggs. With the mixer on the lowest speed, pour the wet ingredients into the dry ones and stir until they are just blended (do not overmix). Spoon ½ cup chopped guava paste into the batter and stir.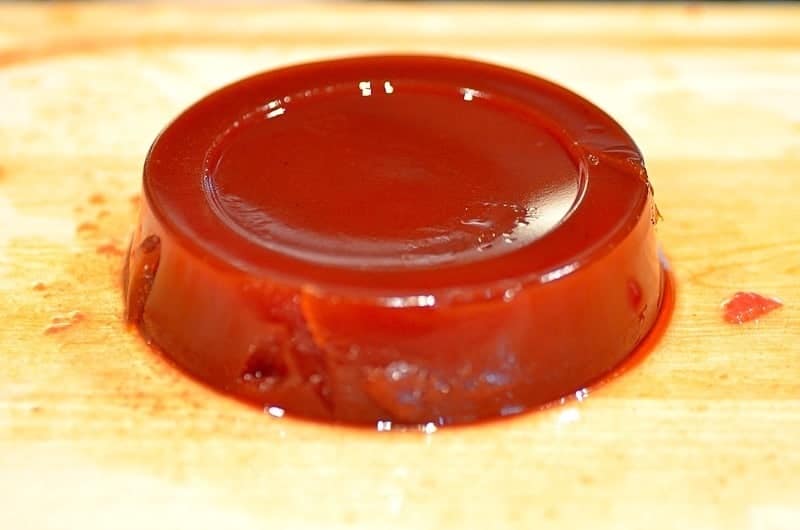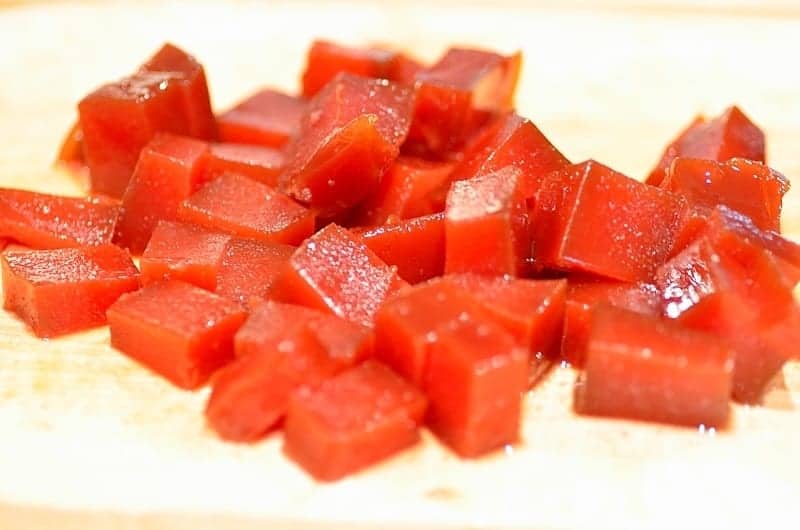 Pour the batter into the paper liners, filling each one to ¾ full. Bake for 15 minutes, or until the tops are crisp and a toothpick inserted comes out clean. Cool slightly and remove from the pan.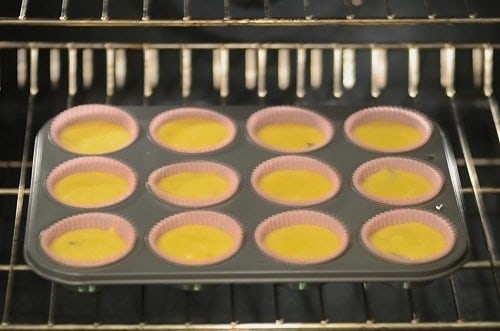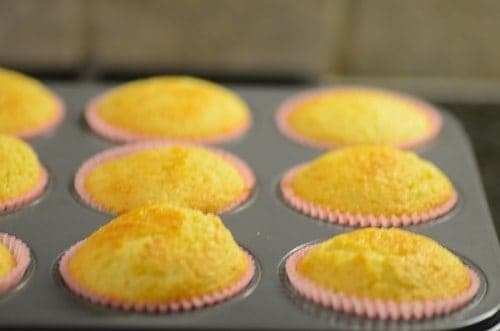 Meanwhile, mix ½ chopped guava paste with ⅓ cup water in a small saucepan over medium-high heat. Once it starts to boil, low heat to medium and stir well with a wooden spoon until the guava paste dissolves and becomes liquid. Remove from heat and reserve. On the centertop of each corn muffin, make a small hole with a melon ball scooper or teaspoon, and fill with the melted guava paste. Serve  corn muffins with a cup of coffee, milk, or tea. Enjoy our corn muffins!