An ooey-gooey, salty-sweet and mildly spicy Cranberry Jalapeno Queso Fundido Dip to serve as an easy appetizer for the holidays.
Disclosure: This is a compensated campaign in collaboration with Cacique Inc. and Society Culinaria. Thank you, friends, for supporting the brands that I work with and love! 
The word on my lips this month is THANKSGIVING.  Simply my favorite American holiday! It has already got me daydreaming of pies, turkey, and everything else that comes with it. We're gonna start this holiday with an easy and quick appetizer, Cranberry Jalapeno Queso Fundido Dip… oh my!  It is so ooey-gooey, salty-sweet and mildly spicy…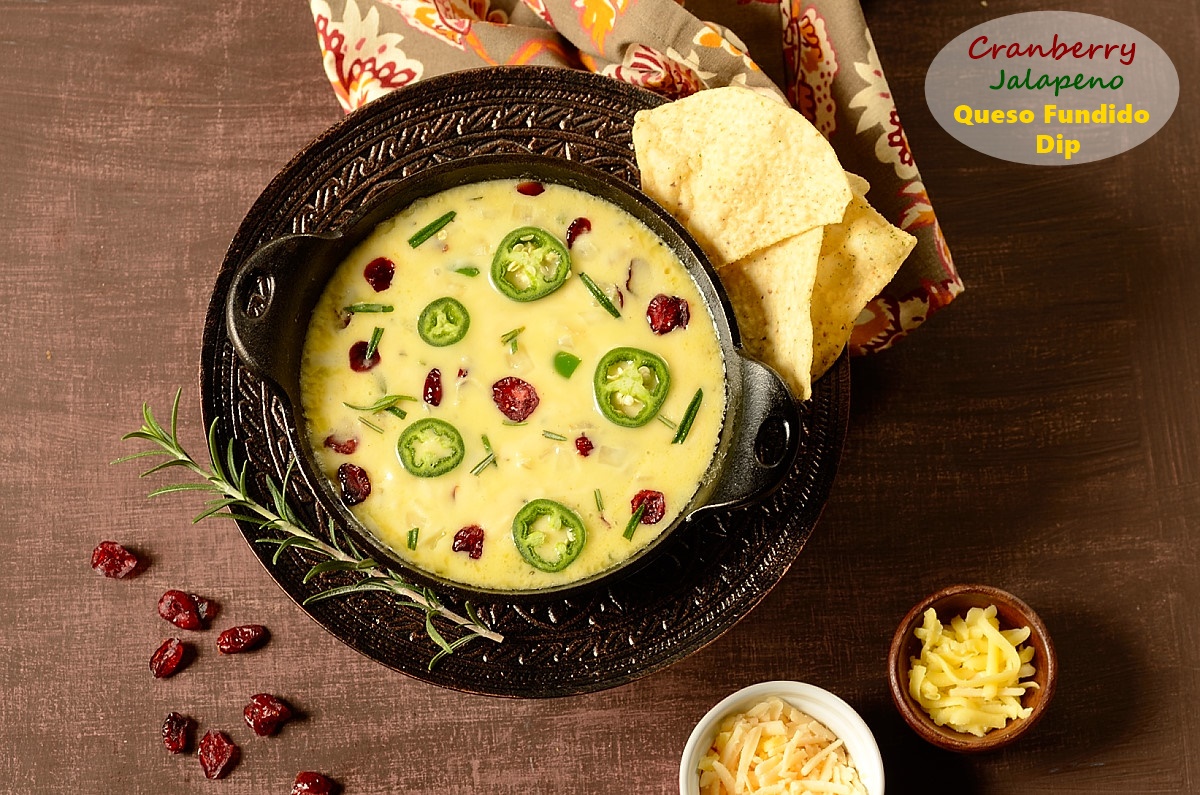 … truly the perfect dish to start such an important celebration. The best thing about this appetizer is that it requires just a few simple ingredients and can be prepared in less than 30 minutes.  It can also feed a lot of mouths!
All you have to do is to heat olive oil or any other vegetable oil in a medium skillet, sweat diced onions,  and stir in white wine and melting cheeses such as Cacique Queso Manchego and Queso Quesadilla until melted and bubbly. Then all that is needed is to add a chopped jalapeno, dried cranberries and fresh rosemary.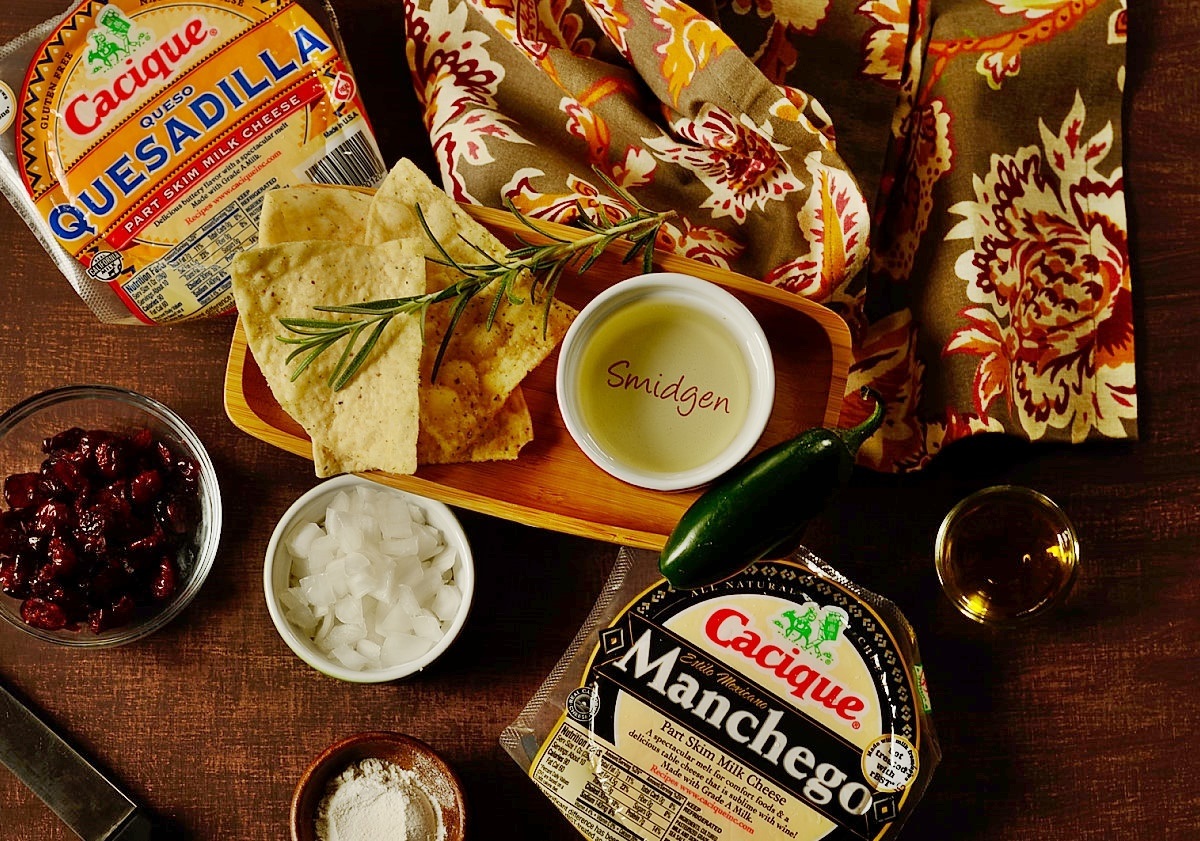 And voilà, you have an instant, crowd-pleasing starter, ready to be devoured by hungry tummies… and it is even better accompanied by tortilla chips.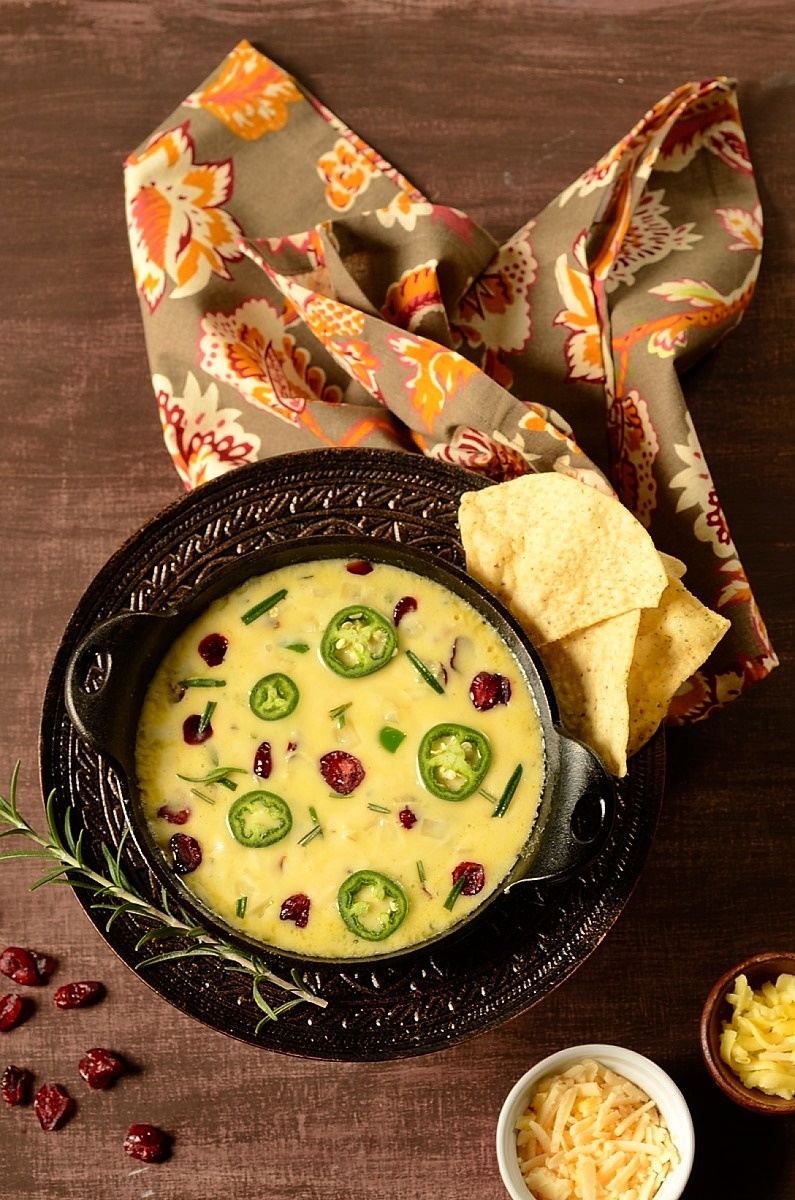 The Queso Quesadilla (a nutty and buttery cheese with a creamy mouth feel) and Queso Manchego (a nutty, hearty-flavored cheese),  can be easily located at a local supermarket near you here. To find out more about these and other Cacique products, please click on the link above.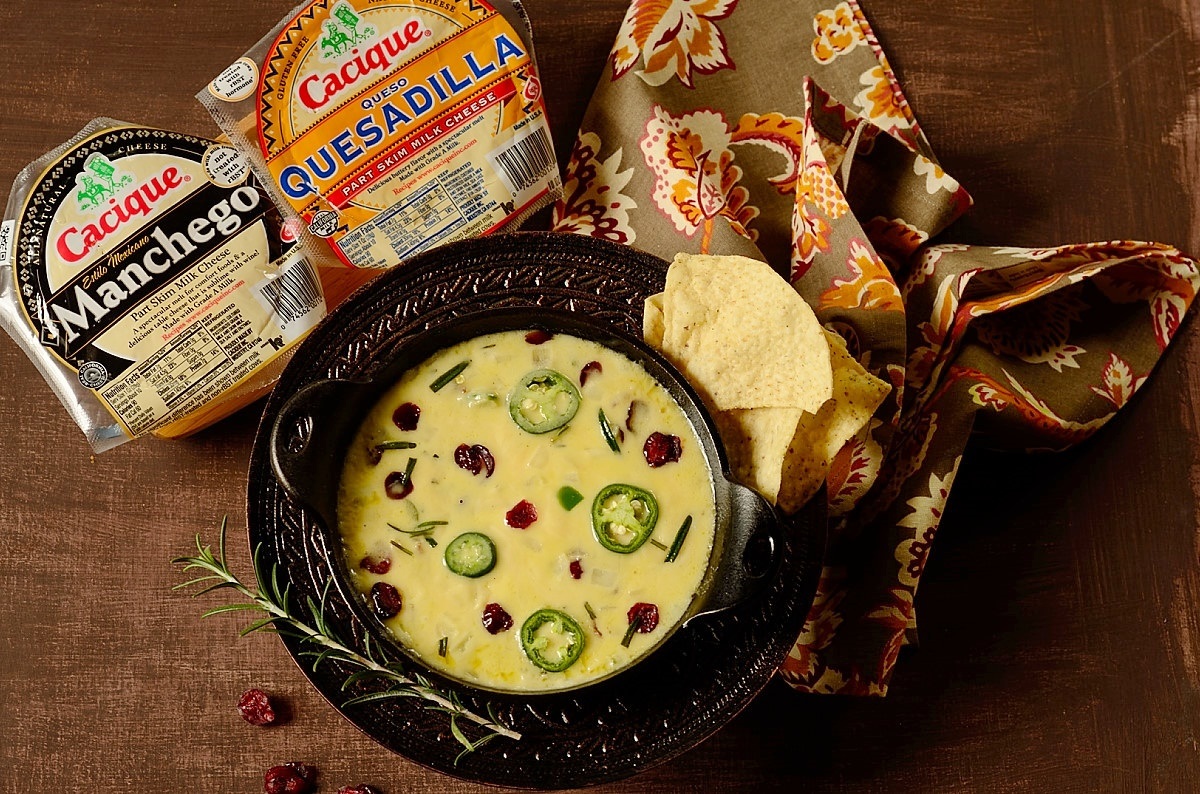 I am telling ya, there is nothing more satisfying than several scoops of those warm, melted cheeses accompanied by the crunchy sound of crispy tortilla chips. Ay, ay, ay… right now I feel like reaching out for that skillet of cranberry jalapeno queso fundido again.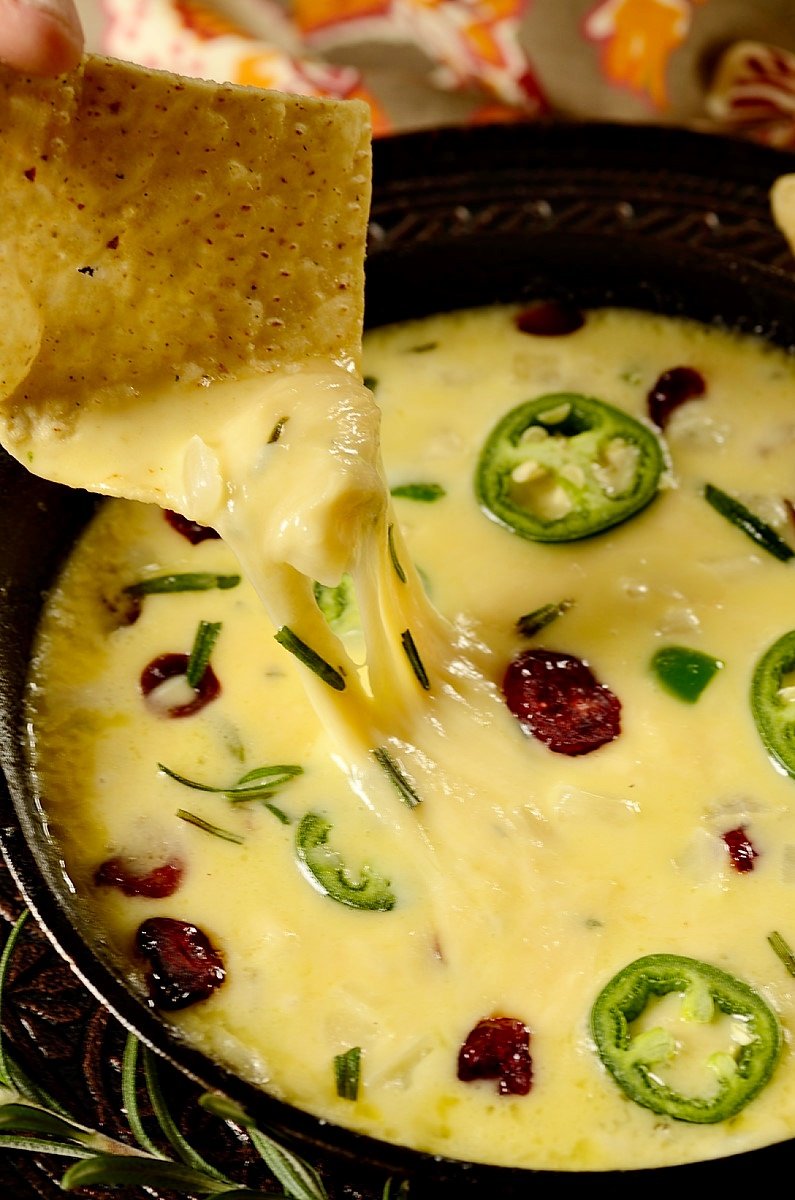 I want to gobble up everything… all by myself! But sharing is a must for this holiday occasion, especially sharing with those that you are thankful for– all of those who make one's life amazing.
Our Cranberry Jalapeno Queso Fundido Dip is certainly one thing that one can make and share with them! It is an edible present, a skillet of pure deliciousness and color… capable to make many happy.
I wish for your holiday celebration to be magical — with am overflowing table and people that you love.
From my family to yours,
HAPPY THANKSGIVING!

>>> Learn how to make delicious tortilla chips to serve with this dish here.