Hello, dearies!!!  Good News!!!  FBTY has put on a fresh face, with some awesome new features… Just in case you hadn't  noticed, our site design has changed…
I do hope you enjoy it!  Our logo has been updated, and now there is a cool slideshow on the homepage header that presents great images from Brazil's different cultural elements.  Also, from now on, searching for recipes will be a snap: our search box is now located in a conspicuous place at the top of the menu bar!  We also have several new pages.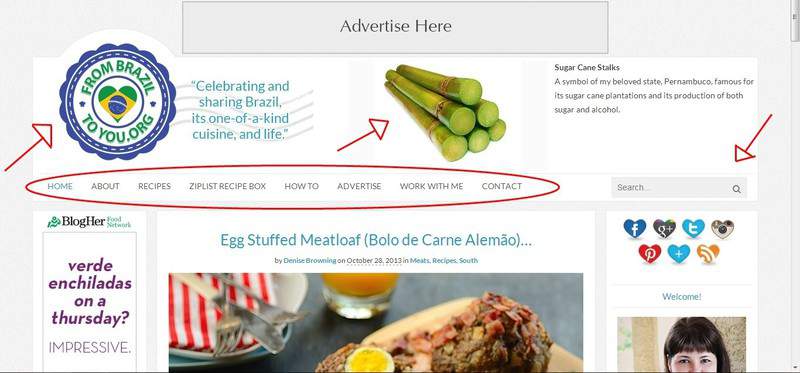 Among these pages, there is your favorite one of all: RECIPES– but this time with new categories, and displayed by picture.  Oh, yeah! It will be much easier now to find anything that you want.  You can see the pictures and their respective titles, and can decide much more easily upon one or more recipes.  I hope that you browse them all to your heart's content.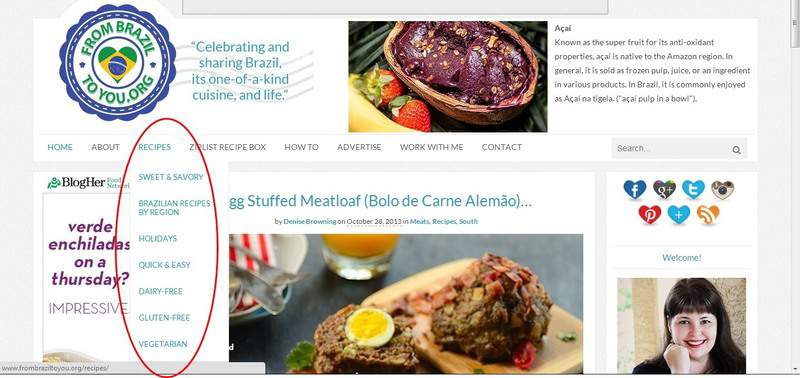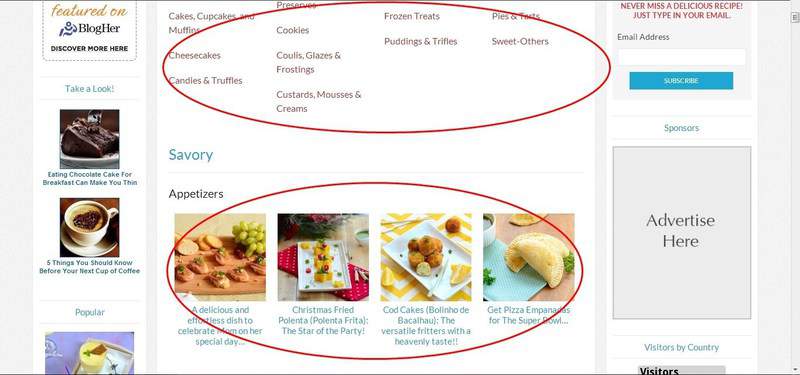 Our social buttons are also now more visible as well,  both on our homepage and within posts.  I hope you follow FBTY on social media and share our recipes.  After all, sharing is caring!!!  Sharing is also a way to let me and others know what you enjoy, and to give others the chance to enjoy it too…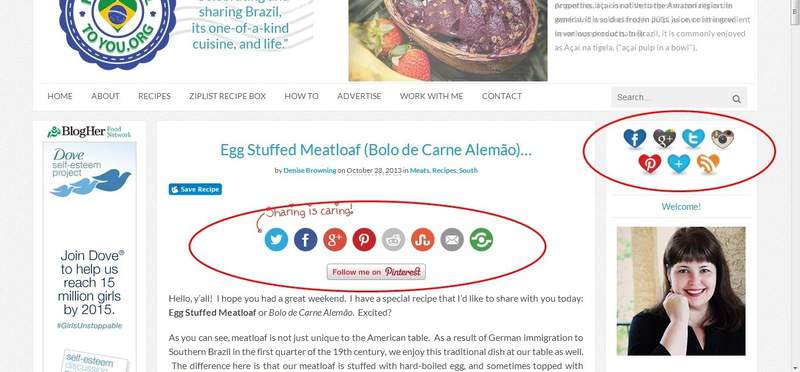 You can pin our pictures much more easily since a PIN button was installed on all pictures. To see the button, just position your mouse over the picture that you would like to pin.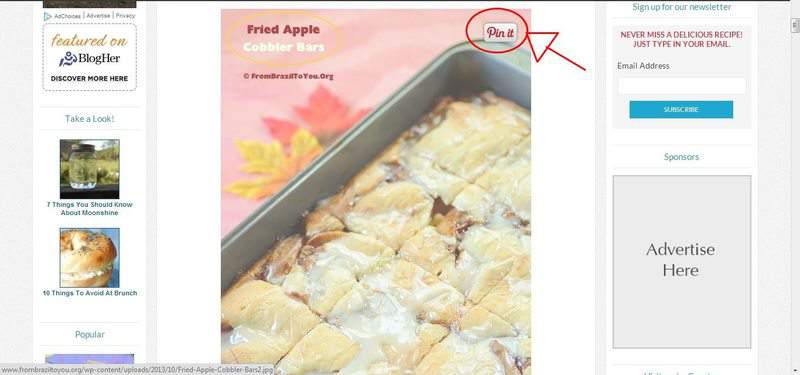 Further, now our recipes are  easier to save, thanks to ZipList, and now they are also  print-friendly.   How cool is that?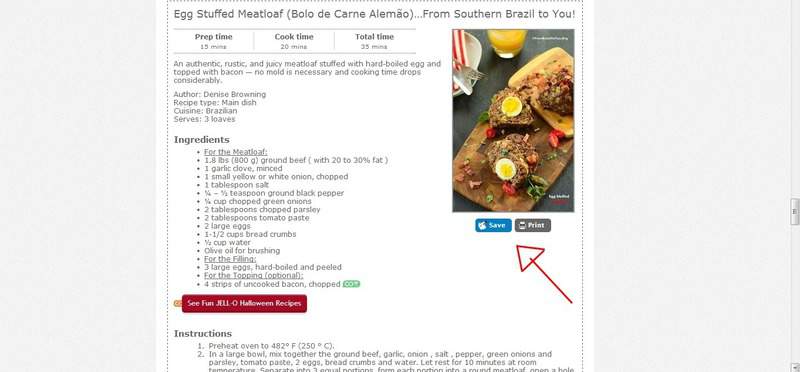 When you leave a comment,  please do not forget to rate our recipes as well as check the box confirming that you are not a spammer (to keep comments clean) and also check the box CommentLuv (only if you are a blogger or have a website).  If you would like to receive a reply for any questions left in the comments, please check the box "Notify me of follow-up comments by email". Finally, if you would like to receive our recipes and updates by email, please check the box "Subscribe me to receive new recipes by email" or simply subscribe to receive our newsletter on the right side bar.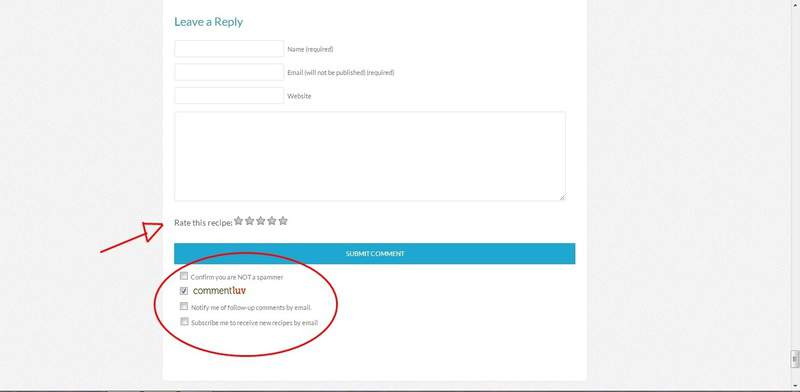 Our newsletter has a new format, as can be seen from the one you may have received this morning.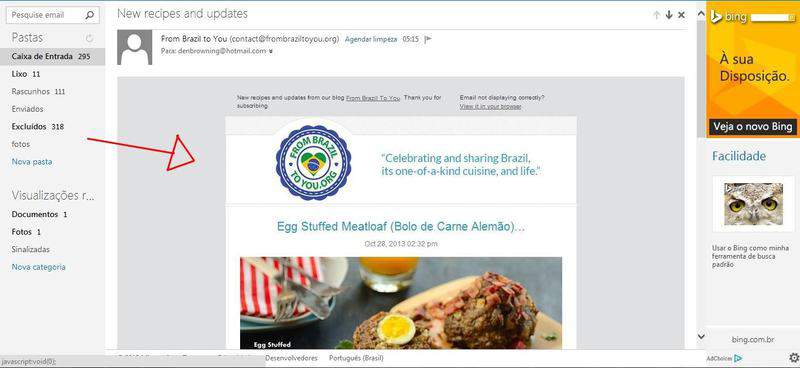 And I could never have done this all without uber web-designer Josh, from JP Designs.  The man did a fabulous job… and had a huge amount of patience to accommodate all my demands. 🙂  Thanks, Josh, for everything that you have done!
I am so happy to provide all of this for you all…  Enjoy our new home and have fun!
But that is not everything…  To celebrate our new, fresh face we will be holding a giveaway.  I hope that you participate and spread the news.  For this, please enter below.   Good luck!
xx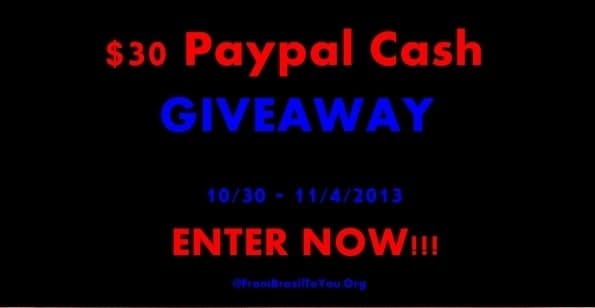 Giveaway Rules:
This giveaway will be open Worldwide (I am honoring our audience from 194 countries) to participants 18 years or older between October 30th (9 am CST) and November, 4th, 2013 (9 am).  Everyone is welcome to participate!
The prize is a $30 dollars Paypal cash. If the winner does not have a Paypal account, we'll be happy to give him/her a $30 Amazon.com gift card instead. This giveaway is fully sponsored by From Brazil To You. To compete for the prize, all you have to do is:
1. Leave a COMMENT telling us (A) how do you like our new face and (B) what is your favorite feature and why in the COMMENT AREA below this post.  Please, enter each comment in separate so your entrances can be counted as 2!!
2. Like us on Facebook, Follow us on Twitter and Pinterest, and/or give us a + on Google.  For this, use the RAFFLECOPTER FORM below so your entrances will be registered.
BONUS: Follow us on  GOOGLE and SUBSCRIBE to receive our newsletter.
The winner will be contacted by email (so write your email correctly once your leave a comment).  Emails will not be published!!! Once the winner is selected by Rafflecopter.com, he/she will be contacted by e-mail and asked to send his/her email address either associated to Paypal or where the gift card number can be sent (which will not be published).  If he/she doesn't reply within 48 hours, another candidate will be drawn as the winner.  Thank you and good luck!
RAFFLECOPTER FORM