Grape surprise (surpresa de uva or uvinha) is a tart grape covered with sweet white brigadeiro and then shaped into balls. Its sweet and sour flavor is amazing!
I went to the movies a few days ago. I wanted to see the screen adaptation of "What to Expect When You're Expecting," my favorite book to read when I myself was expecting. But most of all, I wanted to see Rodrigo Santoro, a handsome and talented Brazilian actor who plays the role of the husband to J. Lo's character in the movie. The whole experience was so delightful for both the eyes and the soul. I laughed so much that my jaws got sore.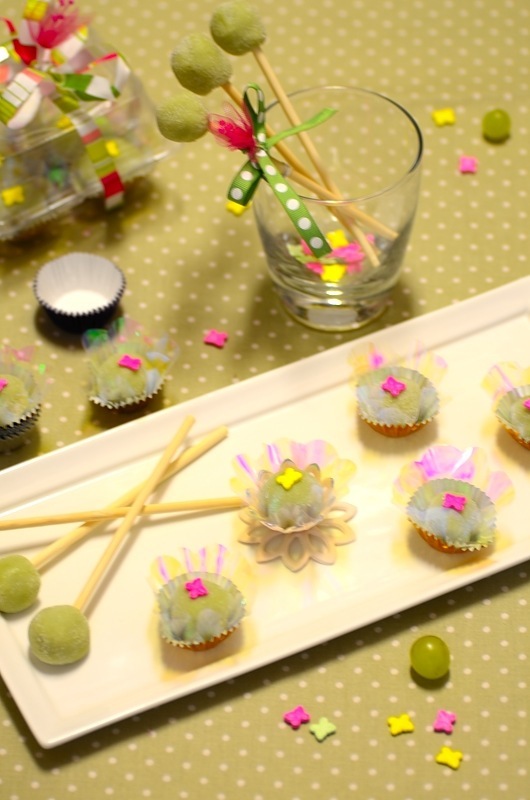 When you're pregnant, you learn to expect certain misfortunes: bladder leaks, back pain, swelling, mood swings, and of course, cravings, to name just a few.
Ah, cravings...
I confess that I was lucky enough not to have had very many-- but the few that I did have, oh my goodness, did I have them bad. In my case, cravings were not really for weird things (like pineapple with butter) 🙂 but mostly for sweets... and Grape Surprise was at the top of the list!!! It is a marvelous combination of flavors (sweet and tangy), as well as of textures (soft, slightly chewy outer coating and crunchy grape center).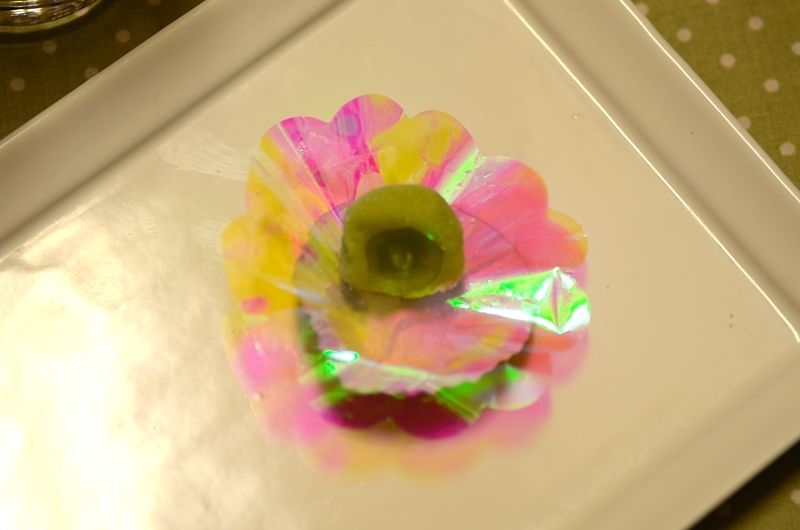 It is truly a special treat for various occasions such as baby showers, weddings, graduation parties, to give as a gift, Christmas, and for children's birthday parties.... Whether you are expecting a baby or celebrating your child's birthday, make Grape Surprise... Then you will understand the reason behind this craving and also the reason for your child's smile...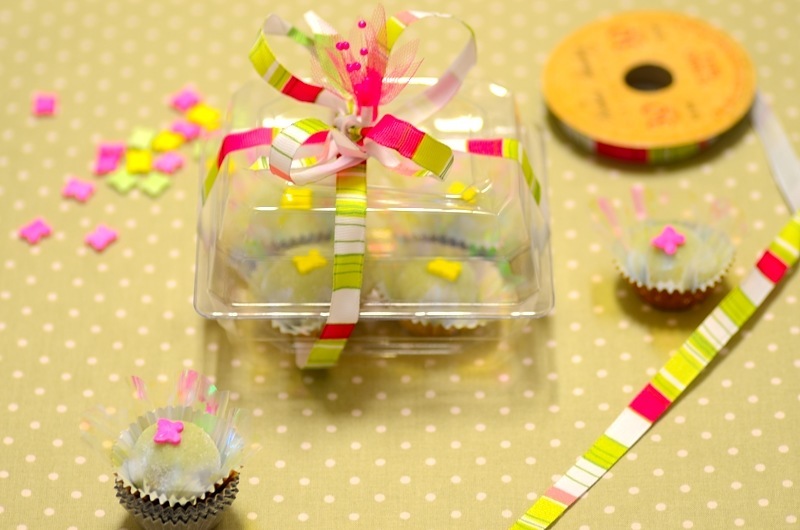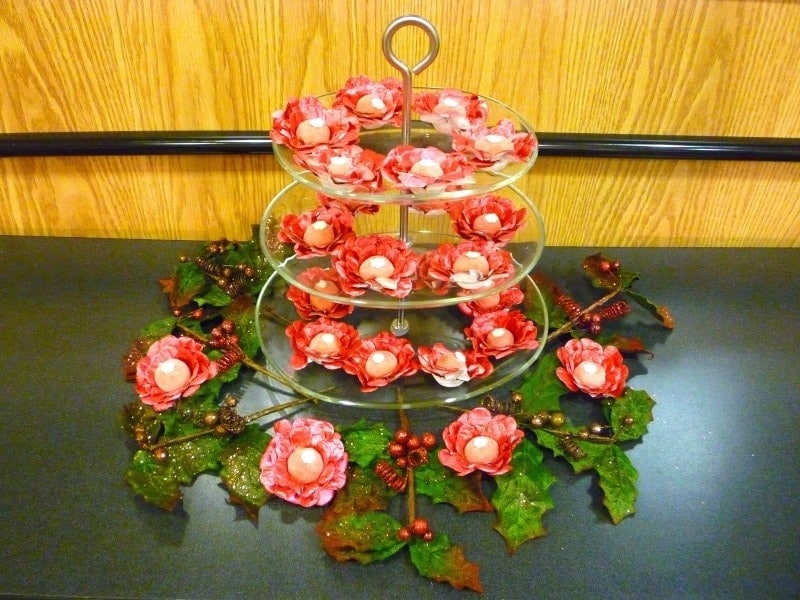 Enjoy!!!!!!!!!!!!!!!!
Grape Surprise (Surpresa de Uva)
Grape surprise (supresa de uva or uvinha) is a tart grape covered with sweet white brigadeiro and then shaped into balls. Its sweet and sour flavor is amazing!
Ingredients
14

oz

(1 can) sweetened condensed milk

1

tablespoon

unsalted butter plus extra to grease plate and hands

softened

1

tablespoon

vanilla extract

2

drops

green food coloring

20

small green grapes

washed, dried off, and at room temperature**

Granulated sugar

enough to roll candies in it

** It is very important that the grapes be intact - that is, no juice leaking out; otherwise, the candy dough will look messy once wrapped around the grapes.
Instructions
Mix the condensed milk and butter together.

Stove: Cook the mixture in a medium saucepan over medium heat, stirring constantly, until the bottom of the pan starts to show when you scrape it with your wood spoon. The candy mixture should be thick enough to show you the bottom of the pan for a couple of seconds before the mixture levels out again.

Microwave: Pour mixture into a deep microwaveable bowl. If 900 watts, let cook on full power for about 6 minutes — removing and stirring at least every 2 minutes, or until thick enough to be rolled (remember that when it cools down, mixture will be thicker). While it is cooking, do not leave the microwave unattended because mixture will rise and possibly bubble over, making a mess. Every time it rises, pause until mixture settles back down. If 1100 watts, cook at 80 % power. Double batches take more time to cook.

When it is ready, mix in the vanilla extract and the food coloring, and then spread the mixture onto a greased plate. Let cool to room temperature before starting to roll the candy mixture around each grape, molding into balls with greased hands. Then, dredge each candy gently in the granulated sugar until totally covered, and place into paper bonbon cups.

The candies can be stored in an airtight container at room temperature for up to 2 days. The mixture can be also stored, covered well, in the refrigerator for up to 4 days, brought to room temperature, and rolled into balls with the grapes.
Recipe Notes
Supresa de Uva candy can be refrigerated for up to 2 days in an airtight container.  Do not store at room temperature, otherwise the grape will spoil.
Nutrition
Calories:
74
kcal
|
Carbohydrates:
11
g
|
Protein:
1
g
|
Fat:
2
g
|
Saturated Fat:
1
g
|
Cholesterol:
8
mg
|
Sodium:
25
mg
|
Potassium:
83
mg
|
Sugar:
11
g
|
Vitamin A:
75
IU
|
Vitamin C:
0.7
mg
|
Calcium:
56
mg
|
Iron:
0.1
mg
** Nutrition labels on easyanddelish.com are for educational purposes only. This info is provided as a courtesy and is only an estimate, since the nutrition content of recipes can vary based on ingredient brand or source, portion sizes, recipe changes/variations, and other factors. We suggest making your own calculations using your preferred calculator, based on which ingredients you use, or consulting with a registered dietitian to determine nutritional values more precisely.
Please note that health-focused and diet information provided on easyanddelish.com is for educational purposes and does not constitute medical advice, nor is it intended to diagnose, treat, cure, or prevent disease. Consult with your doctor or other qualified health professional prior to initiating any significant change in your diet or exercise regimen, or for any other issue necessitating medical advice.
DID YOU MAKE THIS RECIPE?
Comment and rate the recipe. Also follow us on Pinterest at @easyanddelish for more delish recipes.