My daughters are 5 and 7 years old, but they already have a busy social life. Besides birthday parties, sleepovers, and play dates, they also bring their friends over for entertaining. Yes, that's right! They took after me.
I love that my children already find joy in cooking with me and with their friends, and in hosting tea parties and dress-ups. I am a professional chef, so cooking has always been a constant part of their lives. My children love to share this growing passion with their dearest friends, making treats that they all enjoy.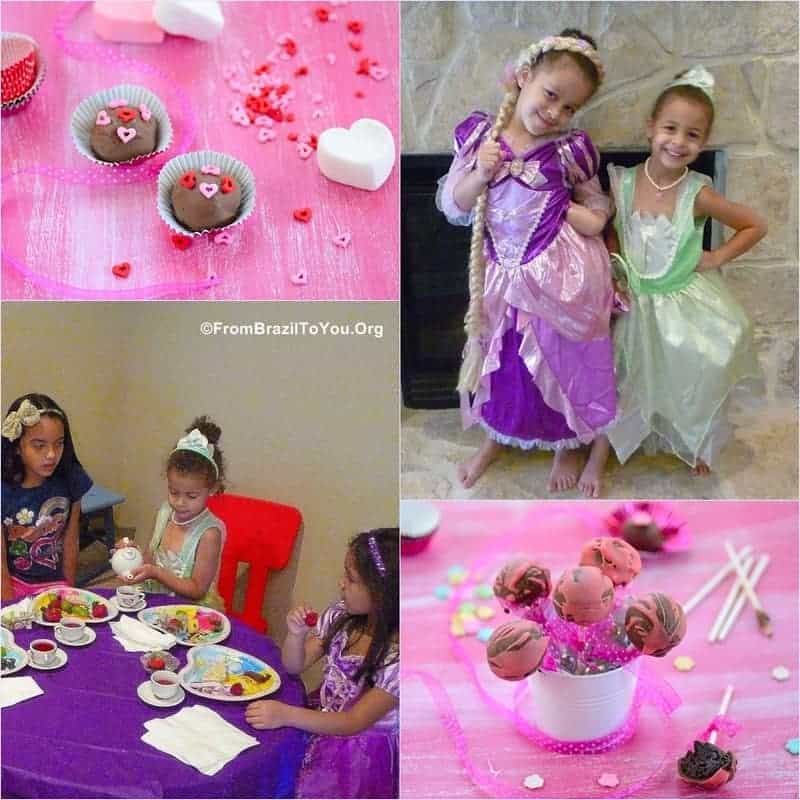 We make sure to follow these guidelines, to make the whole experience pleasant and safe for everyone. They have proven to be very handy over the years:
— Plan the get-together and choose the recipes ahead of time.
— Food allergies are a constant concern. We always ask our guests's parents about them before we select the recipes.
— The best recipes for kids are easy to put together and fun to prepare.
— Safety comes first, so I prefer to personally perform any necessary chopping ahead of time, to pre-cook items if possible, and to be the one who puts in and takes out goodies from the oven. Most of the children's tasks involve assembling, decorating, mixing, rolling, shaping, and wrapping.
— We always have something healthy to nibble on before we start cooking.
— We all wash our hands before and after cooking, and wear aprons.
— Most of the work is carried out on the kitchen island, which is surrounded by small step-stools arranged to where they can stand and reach the ingredients. Don't worry if you don't have a large space to cook and host! You can either limit your number of guests, clear a work space on the counter top, or set up a work table in a room near the kitchen, covered with a disposable tablecloth.
— Let the conversation, laughter, and creativity flow.
— After-school Fridays, weekends, holidays, and school vacations are the best occasions to have guests over. Fridays are especially filled with excitement at our house. It is our favorite day for entertaining in the kitchen.
Children can be picky eaters. Some of the recipes that I have found to please most of them are also the simplest and most popular: sandwiches, pizza, burgers, hot dogs, fruit and some vegetables, cookies, cakes, cupcakes, and frozen treats.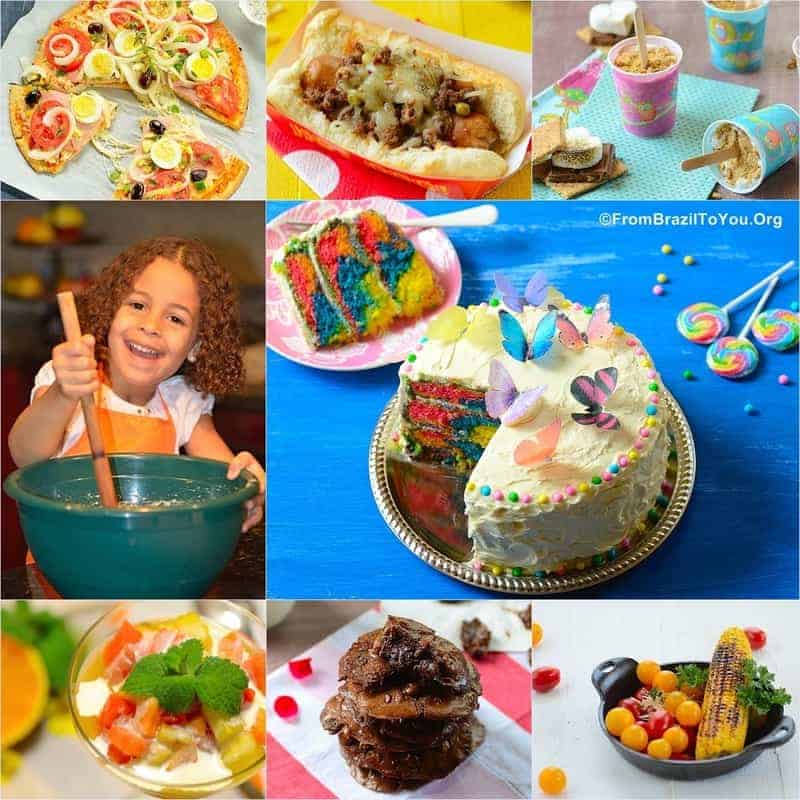 Depending upon any food allergies and the likes and dislikes of your children, here are some of our favorite recipes that can be used for entertaining in the kitchen.
Savory
Sweet
Do your children like to throw parties for their friends? Please share your favorite kid-friendly recipes and cooking techniques. We're always looking for new ideas!
This post is part of BlogHer's™ Kitchen Entertaining editorial series, made possible by KitchenAid.