For those who may not live in Texas or listen to the radio very often, Passaporte Brasil (Passaport Brazil) is the new festival taking place at Central Market, a famous gourmet supermarket chain in Texas belonging to the HEB group, from April 24th to May 7th, 2013.
In previous years, Central Market has celebrated France, Spain, and Argentina, and this year it's Brazil. Can you picture the huge smile on my face?
I first found out about the festival approximately 2 months ago after receiving an invitation from Ms. Martini, Central Market Cooking School Manager in San Antonio, to teach a class on Brazilian cuisine — which is to be the third class I will have taught there. Back at that time, they were still making preparations for the festival, and polishing all of the details. A few weeks later, I sat down with one of its employees, who had done an exchange program in Brazil many years ago, to talk about Brazil and its fantastic dishes. It was a way to refresh her memory about the language, as well as to impart insights about many other things in different regions of Brazil that she hadn't had an opportunity to experience.
Last Wednesday, April 24th, the day finally arrived! All the Central Market supermarkets in Texas opened their doors to Passaporte Brasil. It was big — like everything that is done in the great state of Texas. I mean, I expected something good, but have to confess that I did not quite expect what I saw. The very first day, in the middle of the week, all of us present for the opening of the festival had the chance to buy first-hand a huge variety of products — many of them usually only available in Brazil itself. Central Market even brought in rare fruit trees and flowers from Brazil for purchase. We also had the opportunity to watch several live Brazilian culture shows and, of course, to eat great food– and I am proud to say that several dishes came directly from our blog's recipes. Yay!!!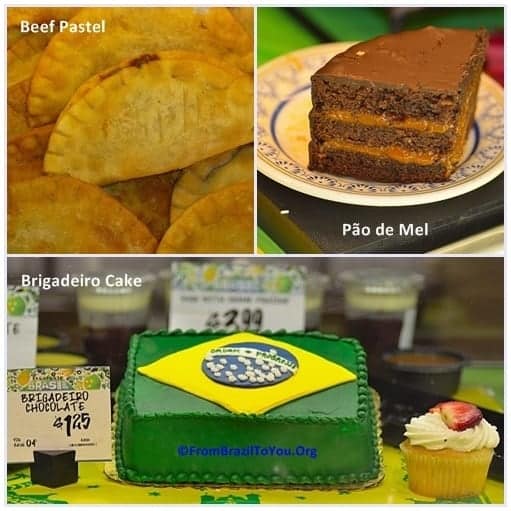 My children and I watched a Capoeira show by Capoeira Luanda, had fun dancing samba, and were delighted to hear a trio singing and playing Bossa Nova. Ah, and how could I forget the indoor carnival parade? !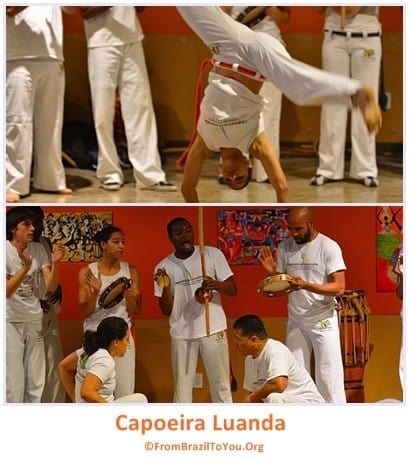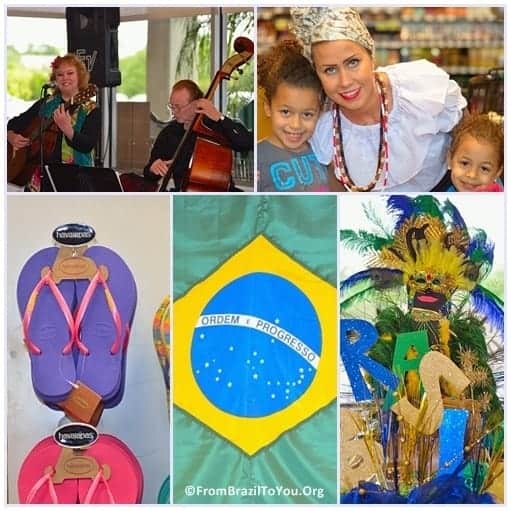 And let me tell, I have never seen so many expatriate Brazilians all together in the same place, spending money with a big smile on their faces. If you live in Texas or will be visiting  during this time, please make plans to go this festival at Central Market. The festival will come to an end on May 7th. 🙁    Until then, there will be also the opportunity to participate in many cooking classes, taught by Yara Roberts, Leticia Schwartz, Nilton Borges,  and  myself, among others.
Yesterday, I had the pleasure of attending Yara's cooking class at Central Market San Antonio, listening to her stories, and savoring her wonderful dishes. On the menu was Pão de Queijo, Cassava Fries, Vila Rica-Style Pork Roast, Black Bean Puree with Fragrant Tomato Sauce, Crispy Collard Greens, and Corn Crème Brulée, accompanied by Chardonnay and Pinot Noir wines. Considerately, she took the time to autograph a copy of her cookbook for the lucky winner of one of our future giveaways, to take pictures, and to chat a bit with me. I first met Yara several months ago at Culinary Institute of America's San Antonio campus, and since then we have kept in touch.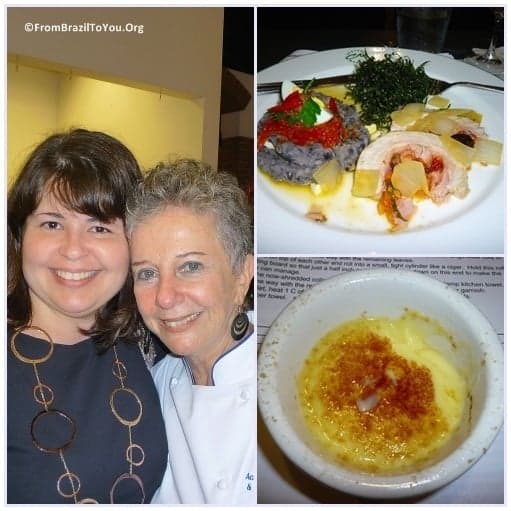 For all the Brazilians, this festival has offered the chance to matar as saudades — to soothe the homesickness– for our motherland… And for those who have not yet been to Brazil, it is the opportunity to know more about it without having to take a plane.
I hope that you do go… and return home carrying armloads of great products, happy memories of a one-of-a-kind event, and planning to travel to Brazil one day.

Thanks for stopping by!!! Tchau!
xx
If you can't come, have at least a taste of some of the Brazilian dishes that are available at the festival: