The Rio Olympic Games 2016 in Brazil — Are you planning to attend? Well, there are several sites, including the official website, which give details about both the Olympic and Paralympic games, tickets, Rio city attractions, etc, etc… But FBTY is going to tell you lots of things that they won't!!!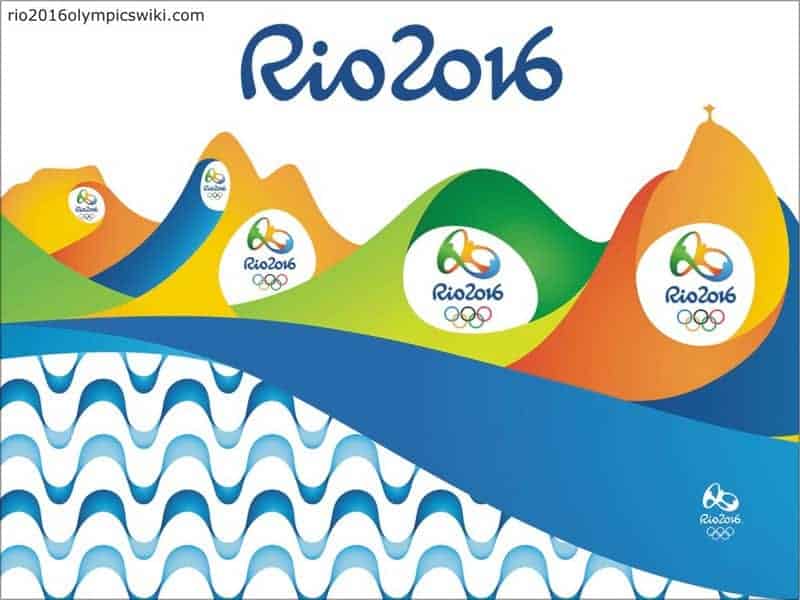 As a native Brazilian, I know my country, culture, and people well. I am so excited for you to have this chance to visit the gorgeous city of Rio de Janeiro, and experience its warmth, beauty, and fascination firsthand! But in this post be prepared to hear a few things that may not be pleasant to your ears — nor to mine. Of course I am not trying to dissuade anyone from going to Rio… Absolutely not! Actually, if I did not have many obligations here in the U.S. preventing me, there is no way that I would miss out on attending the The Olympic Games in my home country of Brazil. My only intent is to better prepare you for this event, or for any other time that you intend to visit Rio. OK, ready? Here are some important things that you need to know about the Rio Olympic Games and to be prepared for what you might possibly encounter there:
1. Linguistic and Cultural Differences
These seem obvious, but their implications in real life can be more serious than one might imagine.
Brazil's official language is Portuguese. Only a small percentage of the population speaks a second language such as English, Spanish, or others. Since the 2014 World Cup, the Brazilian government has been offering language courses to volunteers and military personnel so that they will be able to communicate with tourists and the media at airports, near stadiums, and at public transportation terminals. But honestly, if I were a foreigner attending a massive event like the Olympic Games, I would not completely rely on this. I would bring along a pocket dictionary and expression book just in case people cannot understand a word in English or your own language. Yes, unfortunately there will be some hosts unprepared linguistically to communicate with you!!!
Your ways are not necessarily our ways! Depending on where you come from, be prepared to encounter culture shock — especially if you have not visited Brazil before nor learned  much about it. This is a huge topic. My advice to you is to read as much as you can about Brazilian culture. Google it! It would be impossible for me to cover everything here at once. Learn about what I call the ABC's of Brazilian culture and tips:
A)  Don't be biased!!! Do not assume that all Brazilian women are loose.
B)  Be prepare to see some of the women wearing dental floss bikinis– yet do not assume that they are easy.
C) Yes, there are tropical forests and also slums in Rio but most people do not live in them (and most people who live in slums are not associated with the drug traffic).
D) Racism, pedophilia, and drug traffic are crimes in Brazil.
E) Portuguese is not the same as Spanish. While there are similarities in structure and even many words that are similar on paper, the spoken language can be challenging and occasionally impossible for speakers of one to understand the other.
F) Soccer is one of the events in the Olympic Games. Please, do not argue about it with Brazilians. This is a sport that we are passionate about. In addition there are a few fans that could respond with violence.
G) Brazilians are very friendly in general, but they can also be short-tempered as well.  
H) Yes, Brazil is struggling economically and the city of Rio is no exception, but don't assume that we all live in poverty and are uneducated (you might be surprised, big time!).
I) Avoid wearing expensive watches and real jewelry on the streets. Unfortunately,  you may become a victim of robbery.
J) Rio is a laid-back city but if you have a friend there and you are invited to an event at his/her home, depending on the event please don't show up in shorts and sandals. The dress code varies according to the occasion. If you go to a beach or a flea market, shorts and sandals are perfect, but are not appropriate everywhere you go.
K) There is no such thing in Brazil as personal space! 😉 By this, I mean we stand and talk closer to each other, looking eye to eye, and depending on the situation, we greet people by either shaking their hands or "air kissing" once on each cheek. This can initially be a bit disconcerting to many visitors from English-speaking countries, who are generally accustomed to a somewhat wider invisible "bubble" of personal space before feeling encroached upon.
L)  If possible, avoid leaving your hotel in the evening or at night because of street crime. Try to do your activities during the daylight hours– such as watching games, shopping, and tourism. Depending where you are outdoors during the day –especially if riding a bike– be aware that you could become a potential victim of crime.
M)  Seek information only from officially-identified people in the airports, streets, hotels, etc. Cariocas (people from Rio) love to help others, but among them there is a small percentage that may try to take advantage of the situation to commit  crimes (e.g. robbery, rape, and kidnapping).
N) Public transportation: keep your wallet or purse in sight all times (as well as your luggage at the airport) and only take officially-designated taxis and buses. Avoid at all costs unofficial vans and unidentified transport vehicles.
O) Many restaurants are open until late. Most restaurants don't have a hostess, so you don't need to wait to be seated. Restaurant servers only bring a check when asked, and a 10% gratuity is already included. If you want to give more, hey… don't be shy!
P) Breakfast is included in the daily rate of most hotels. Take advantage of a plenteous breakfast and experience local dishes, and especially unique tropical fruits and fresh juices.
Q) Don't be shocked if you see panhandlers asking for spare change near traffic stops. If you decide to hand something to them, don't open your wallet wide in front of them.
R) Everything costs more in airports and at the beaches.
S) Clothing and shoes tend to be more expensive in Brazil than in many other places. If you buy something, give preference to local art or to something handmade which would be unique from there.
T) The Olympic Games will be held from August 5 to 21. It will be a mild winter at this time of year in Rio with temperature around 70ºF/22ºC or lower. Chances of precipitation are minimal but it can occur, especially in the afternoons.
U) Be aware of dengue fever and how to prevent it, Zika virus, and Chikungunya virus.  Please, make sure to read all about these mosquito-borne diseases and how to prevent them. Also, buy a good travel health insurance in case you need to use  it there.
V) The A-OK hand gesture (circle with the thumb and index finger) has a different meaning there — and not a good one. In Brazil use the thumbs up sign to signal agreement or approval instead. World Cup…
W)  The usual police number is 197 in Rio. For other emergency numbers, please click here. I hope you won't need to use any of them.
X) Most Brazilian cell phone carriers use GSM phones, as do AT&T and T-Mobile. If you have a GSM phone you should be able to use it here if your phone is unlocked. You can use your GSM phone with a Brazilian carrier by buying a local pre-paid chip. Otherwise, if you try to use the your home service with international roaming, it will cost you dearly. Avoid this if possible, unless you've made prior arrangements. For making telephone calls at a public pay phone (Brazil's famous orelhão or "big ear" dome-shaped phones),  phone cards can be purchased at newsstands, drugstores, or post offices.
Y) Voltage in Rio is 110 volts.
Z) If you intend to rent a car, you can do so using your home country's driver's license, but be aware that certain traffic rules are different. For example, in contrast to the U.S., in Brazil (we have national rules) it is not permissible to make a right turn after stopping at a red light while the light is still red. If you see a traffic light flashing at night, it means that you are to pause just briefly enough to make sure that no cars are coming from the intersecting direction and then proceed ahead. Do not make a full stop there because it means that that place is dangerous and a focus of robberies. World Cup!
2) Be prepared for possible delays!
There is more than one airport in the city of Rio de Janeiro, but their infrastructure is by all accounts not totally prepared for an event of this magnitude. Expect delays in your flights.
Here are a few travel tips from a friend who travels often to/from Rio:
1. Make a note of your six letter flight locator code, which should be on your ticket (like QCCXFD). In the event you lose your printed ticket, that will get you through. It is a great idea to keep it on a post-it note in your passport.
2. Be sure your destination address is on both the outside and inside of all checked and carry-on bags.
3. Keep valuables (cameras, watches, electronics, laptops) in carry-on luggage. If it's valuable and you can't bring it on your person or in your carry-on, don't bring it. While in airports or any public place, keep your belongings close. It will keep you safe and keep someone else from temptation.
4. Try to check in for your international flight at least 3 hours ahead. Check with your airline about carry-on limits.
5. Those on a tourist visa may bring in items of a personal nature without restriction (including tablets, cell phones, cameras, notebooks, projectors, small amounts of computer parts, etc.) although personal effects above a certain value, animals/plants/produce/etc., and cash above R$10,000 must be declared. On the flight to Rio the flight attendants distribute a customs declaration ("Alfandega") form. This can be filled out on the flight. You can also fill out the form at electronic kiosks in the terminal, or online on your laptop or tablet even before leaving your country (see this): Select English in the pulldown menu, input the scrambled CAPTCHA code at bottom right, and then select New Declaration.
6. Also on the flight, you should receive and fill out an immigration form ("Cartao de Entrada / Saida"). This needs to be filled out, using block capital letters with no erasures or scratch-outs.
7. On arrival in Rio you will first go through Immigration (Policia Federal). Have your passport and the "Cartao de Entrada / Saida" ready. Make sure they date stamp your passport and the "Cartão de Entrada /Saída" with the correct date and you get your passport back along with one of the copies of the "Cartão de Entrada / Saída." You are required to surrender that copy on exit from the country, so hold on to it.  After going through immigration you proceed to the baggage area and customs ("Alfândega"). orld cup… and the world cup!
8. If you have any lost or damaged luggage try to speak to an airline rep while still in the baggage area. If that's not possible, proceed to the airline counter and file your complaint as soon as you leave the baggage and customs area. If you are traveling on, you will have to give them the address where you'll be staying. Keep a copy of the lost or damaged luggage form along with your baggage claim checks.
9. As a tourist you generally will have nothing to declare in the customs area ("Alfândega"), so choose the "Nada a Declarar" line. If you don't know which line it is, just tell them you're a tourist and they'll guide you. In the unlikely possibility they ask to see your bags don't take it personally, you just became a statistical sampling. Be friendly but quiet, let them do their jobs, and you'll be fine. Once they see there's no coke paste or guided missile parts they'll wave you on.
The street traffic will be chaotic — it already is… and it will be worse with an event of this proportion. Try to leave your hotel well ahead of the match time– depending on the distance, perhaps even a few hours ahead of time. Actually, if I were you I'd try to book a hotel not far from the stadium where you will be attending the event. Take a look at the venues map and also at this video (which shows other means of transportation in the city and suggests ship cruises to get there besides flying).
3) Expected protests
This year people have taken to the streets several times in many different cities, including Rio de Janeiro, to protest against corruption, and in favor of the impeachment of the current president, Dilma Rousseff. It has been a massive outcry. There is a significant portion of the Brazilian population that takes issue with Rio Olympic Games due to the huge monetary investment that is being made in it while the general public suffers from a lack of basic services. These same people might take to the streets again, causing traffic issues. Stay as far away as possible from the protests. Most of the protestors are peaceful, but one can never be totally sure of the outcome. 
4) Water and Local Cuisine
Most people in Rio have access to treated water. In general, travelers become ill simply because the pathogens in the water are different from what their immune systems are accustomed to. The best way to protect yourself is to avoid local tap water, always preferring bottled water. Restaurants only serve bottled water, and only when the client asks for it, because it is charged on the bill. For obvious reasons, don't ask for ice. If you order coffee or tea, make sure it is hot because then most of microorganisms will be neutralized.
Besides natural beauty, food is one of the best things Rio has to offer! In so many ways, it is a unique experience that no one should miss out on. Whenever I travel I expect to sample the local cuisine, and you should, too. I highly recommend the iconic bakery Confeitaria Colombo located in downtown — where you can experience many Brazilian savory pastries, desserts, and the famous Brazilian cafezinho (strong coffee shots).
Rio is also famous for its feijoada completa (black beans and pork stew accompanied by white rice, sautéed collard greens, orange slices, and farofa) as well as caipirinha cocktail drinks. If you are on the beach or nearby, don't miss out on drinking refreshing coconut water sipped with a straw directly from the coconut shell  — as well as fresh fruit juices made from local fruits. Please, take a look at this eatery guide listed by neighborhood, as well as this list of vegetarian restaurants. You are more than welcome to Google more eateries.
5) Tourism, Activities, Nightlife, and Other Info
Tourist attractions such as Christ The Redeemer and Sugar Loaf Hill, adventures such as hang gliding and hiking, helicopter tours for a bird's eye perspective of the city, walking, biking, and hiking tours, and nightlife including samba dance lessons, are some of the things that one must enjoy there… because I hope you do much more than just attend the Rio Olympic Games. For more info about Rio, please read this (but keep in mind monetary values in that article are outdated).
Will you attend Rio Olympic Games? 
Wishing you safe travel and also a great time in the Cidade Maravilhosa (wonderful city)! May you return with many priceless memories to share with us… 
P.S.: If you are from Rio or have ever visited it, you are more than welcome to share your experience and advice in the comments. Thank you!
World Cup Brazil