Having a busy day? Well, me too!  But dinner still has to be made and a family needs to be fed.  On days like this, a no-fuss yet delicious meal is always my first choice. This creamy One Pot Chicken in Lime Coconut Sauce, a variation on a favorite One Pot Shrimp in Coconut Sauce, came in handy… making my life easier and my household happy. This gluten-free chicken dish is hearty, comforting — and SUPER delish… Something you won't want to miss! 😉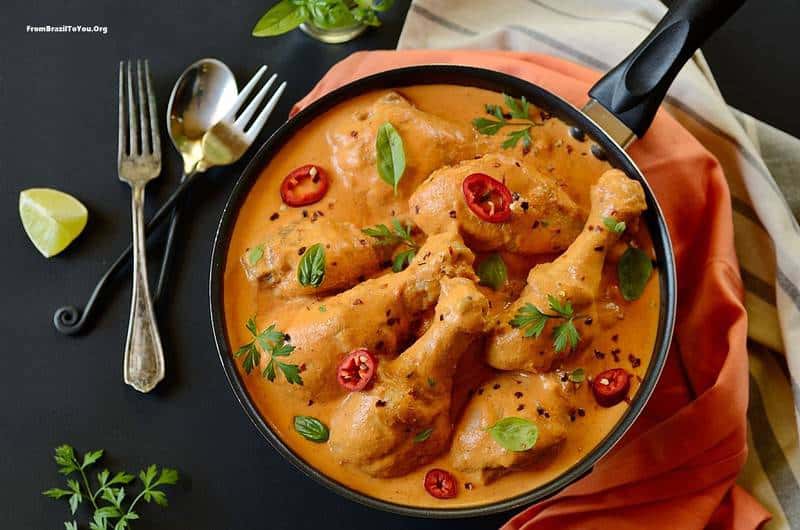 It is made from simple ingredients such as seasoned chicken drumsticks browned in vegetable oil, sauteed vegetables blended with coconut milk and fresh lime juice in a blender, and cream cheese to thicken the sauce and make it creamier. Basil, parsley, and red jalapenos garnish the dish beautifully, providing extra aroma and color.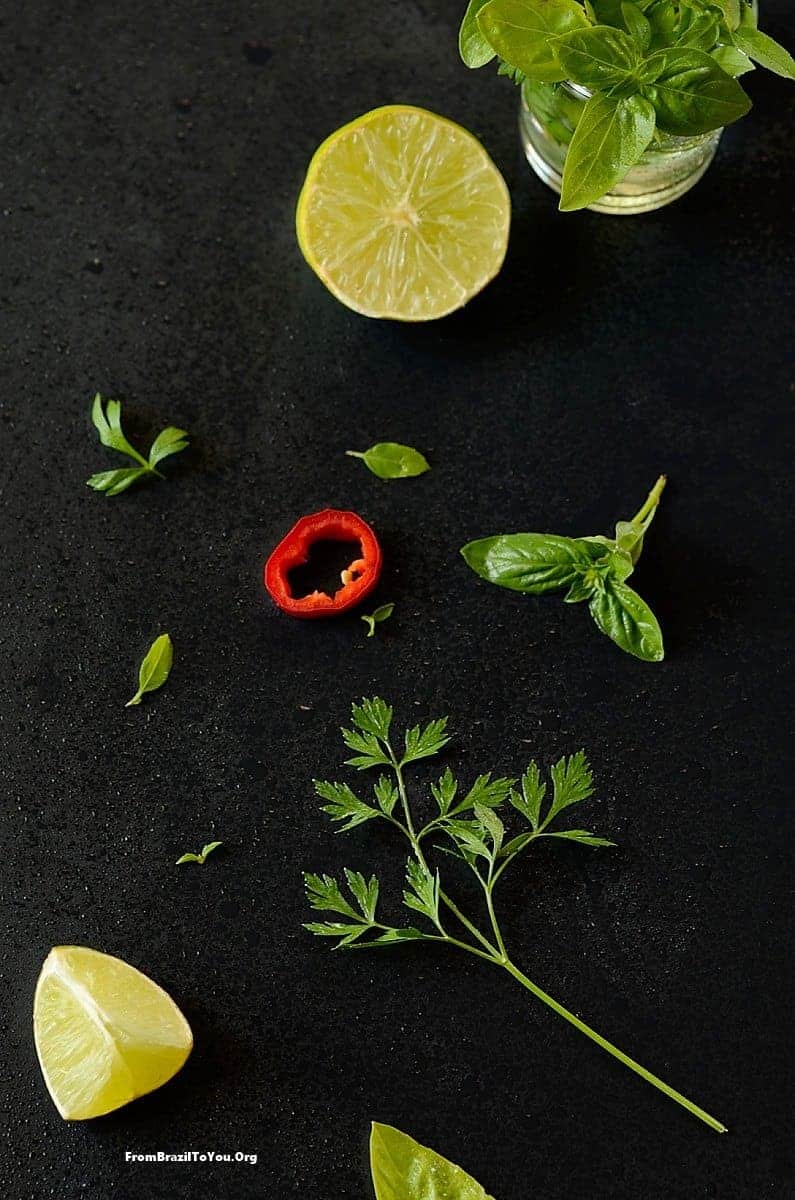 It is a bold dish with contrasting textures and colors — which can preferably be served atop a helping of white rice — or noodles, if desired.   Mild sides make the best pairs for a bold dish like this!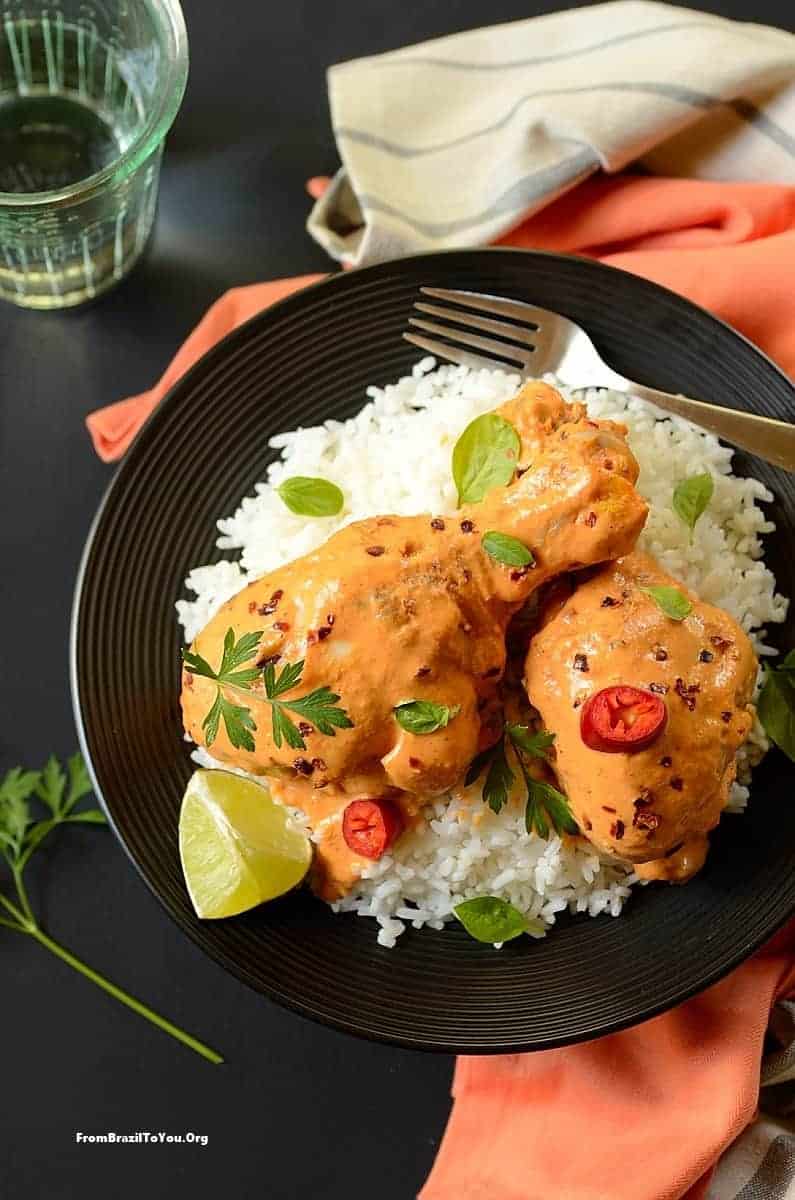 Time is no problem in this case. This Chicken in Lime Coconut Sauce can be prepared in about 45 minutes… for the most part cooking all by itself in a pot.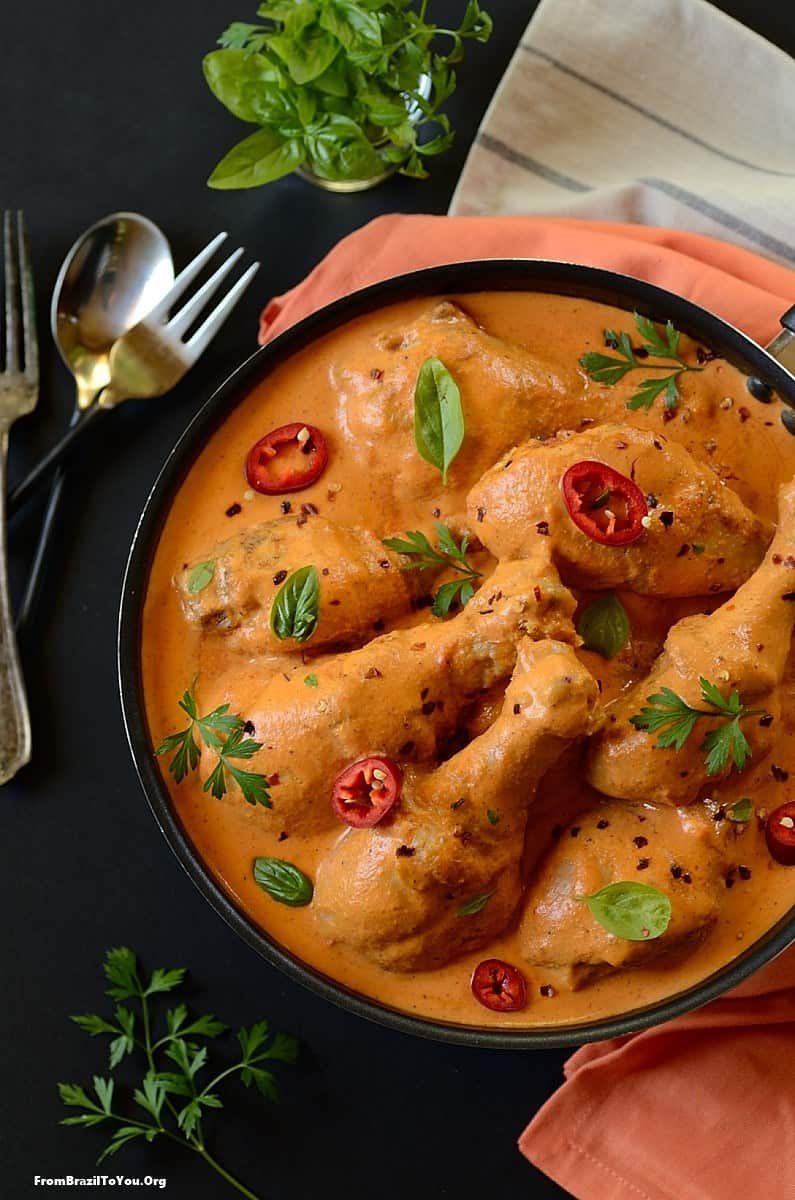 It is food at its best — that can be enjoyed all year round!
Sit down with your family and enjoy a heartfelt, down home meal…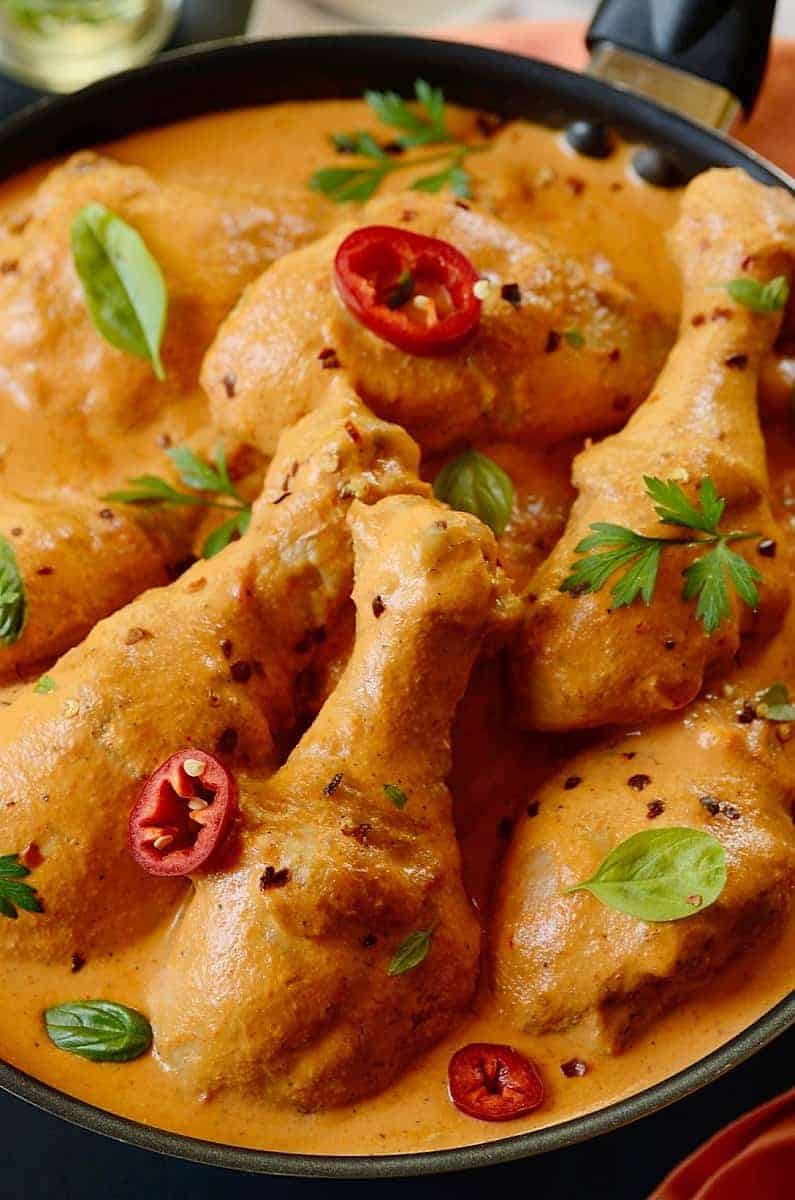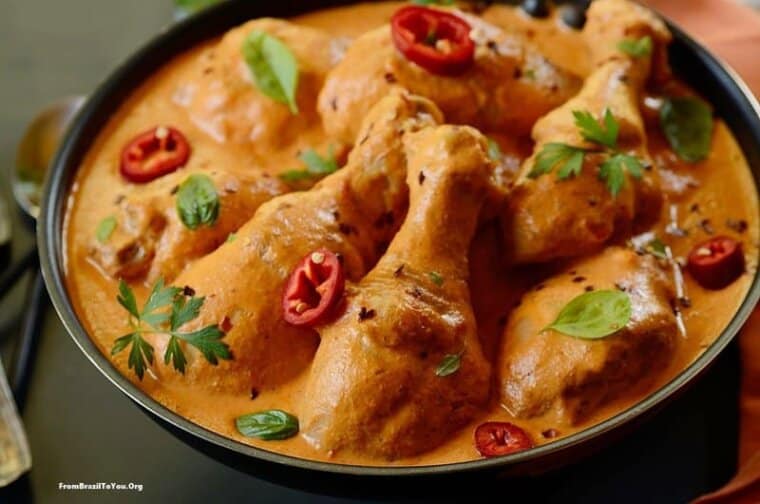 | | |
| --- | --- |
| | |
In a large bowl, season the chicken drumsticks with salt and pepper uniformly.

Heat a large skillet over medium-high heat with 2 tablespoons of vegetable oil. Cook the drumsticks for about about 4-5 minutes, turning to brown on both sides. Don't overcrowd the pan! Divide the drumsticks in 2 batches. Remove from the skillet with tongs and place on a large plate. Reserve.

Add the remaining 2 tablespoons of oil to the skillet, reduce the heat to medium, and sweat the onion and bell pepper for approximately 3 minutes. Add the chopped garlic cloves and cook for about 1 minute. Add the canned diced tomatoes, basil, and cilantro/parsley. Let cook for about 2 minutes. Transfer the cooked vegetables to a blender, add the coconut milk, the broth, lime juice, ground ginger, and softened cream cheese. Blend everything together until obtaining a homogeneous, creamy mixture.

Transfer the blended mixture to the skillet and let cook over medium heat, stirring constantly with a wooden spoon, until cream cheese has melted and completely incorporated into the sauce.

Add the reserved browned chicken drumsticks to the skillet, cover the pan halfway, and let simmer over medium to medium-low heat, stirring occasionally, for about 15-20 minutes or until chicken is cooked. Garnish with basil leaves, chopped cilantro/parsley, and sliced red jalapeno if desired. Serve over white rice or noodles with lime wedges on the side. Enjoy! YIELD: 10 drumsticks (2 per person).