Quick Links to our Measuring Chart Pages and Measurement Conversions for Cooking.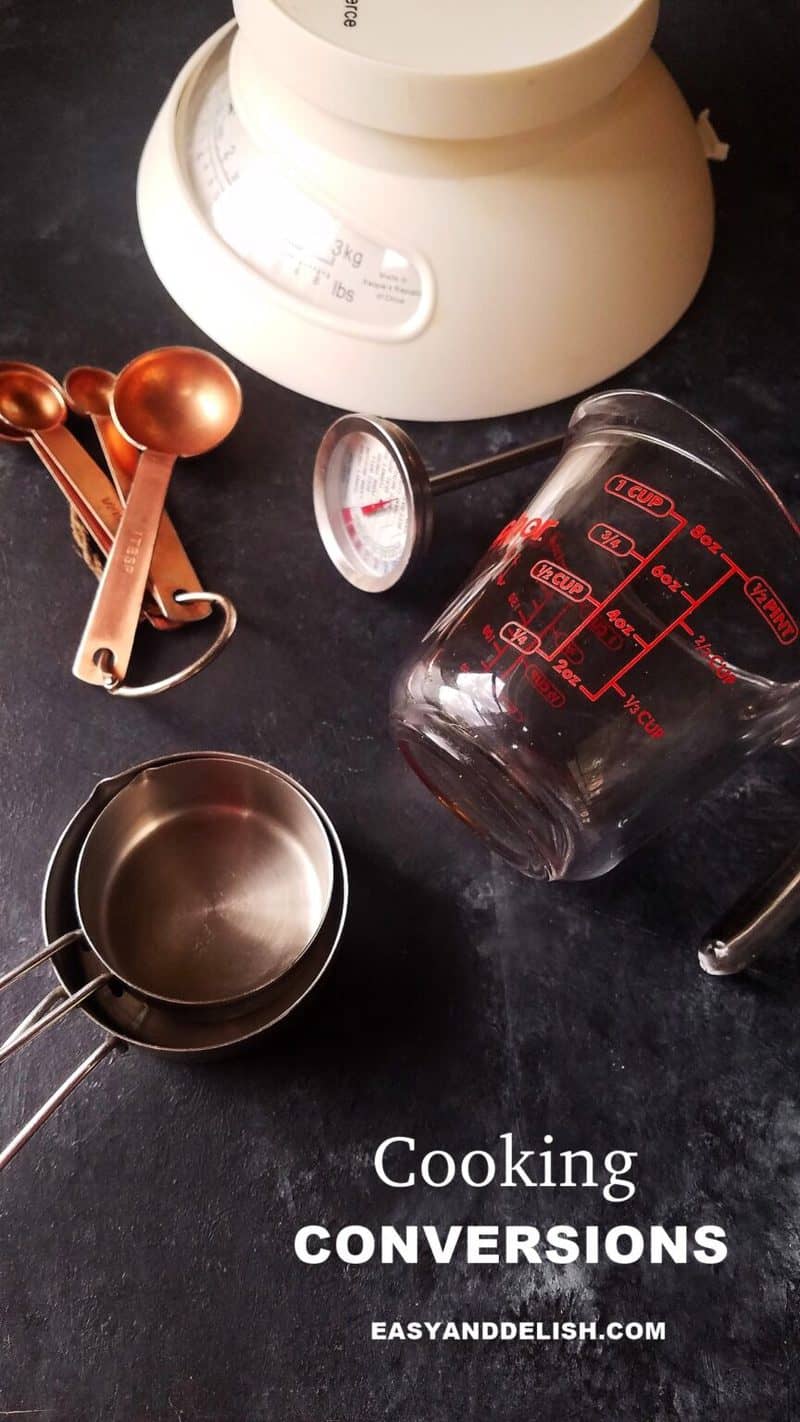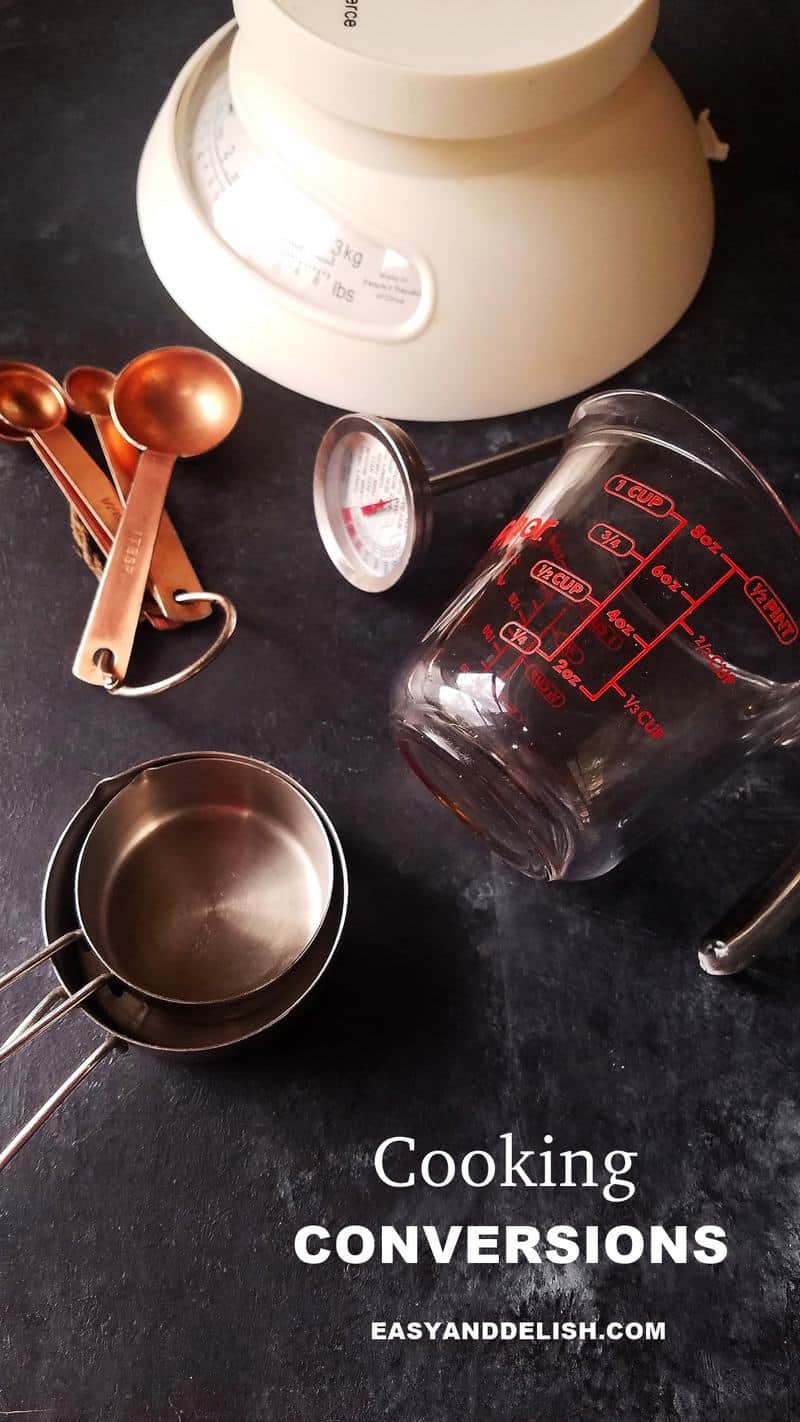 Have you ever needed to find cooking conversion charts in a jiffy? Well, you have come to the right spot! Whether your question is...
How many teaspoons in a tablespoon?
How many sticks of butter in a cup?
...or you need to find:
US Cups to Ounces to Grams conversions for common cooking ingredients (in other words, how many ounces are in an cup of the ingredient)
...Easy and Delish is here to help!
Why Include These Measurement Conversion Charts?
Conversions are a thorn in the side of many people around the world. The Internet has brought the globe ever nearer and its tasty cuisines closer in reach. But because countries have chosen different kitchen measurement systems-- like metric measurements, imperial measurements, and US customary units -- from time to time one needs to consult kitchen conversion charts in order to convert measurements in recipes.
For example, I was born in Brazil, a country which, like most of the world, uses metric units like grams, ml, and liters. Later I moved to the United States, which uses US customary measurements such as ounces, cups, and gallons.
It was super-confusing at first. There were times I needed to convert metric to standard units in order to make some of the recipes that I had brought with me from my home country, and it was frustrating.
But by practicing and using measurement charts to do baking conversions, I learned to do many unit conversions with ease. I eventually learned to convert ounces to grams and fluid ounces to gallons, figure out how many tablespoons are in a cup, calculate how many liters are in a gallon, and do Celsius to Fahrenheit temperature conversions. You can, too!
Bookmark this page so that it'll be right at your fingertips the next time you need it in the kitchen quick for measurement conversions for cooking. Cheers!
FOLLOW US on INSTAGRAM, PINTEREST, and FACEBOOK for more easy and delish recipes and updates.