What has the power to transport you back home when you are far, far away and missing it terribly? For me, it is food!  I confess the rich and diverse cuisine of my home country makes impossible to choose only one dish. When I think about home, several dishes spring right to mind. This creamy one pot shrimp in coconut sauce (camarão no leite de coco) had the power to transport my sweet Brazil onto my plate this time — and all the memories of those good old days. It is easy, summery, comforting — and SUPER delish… just like home!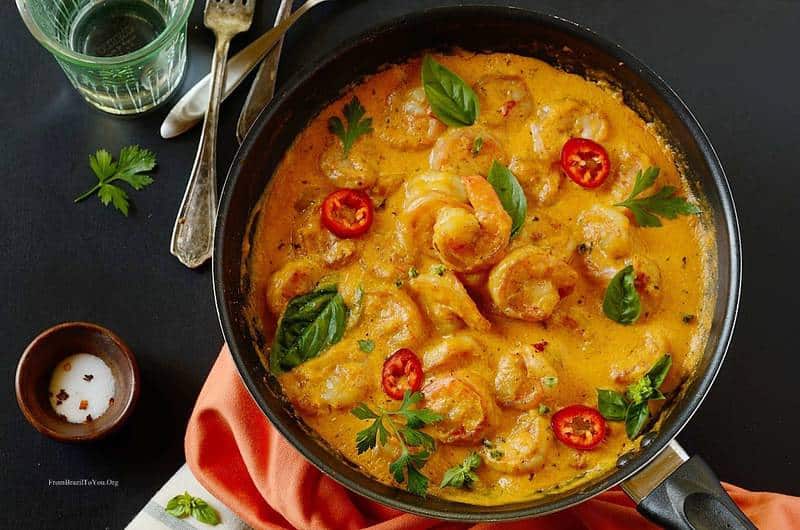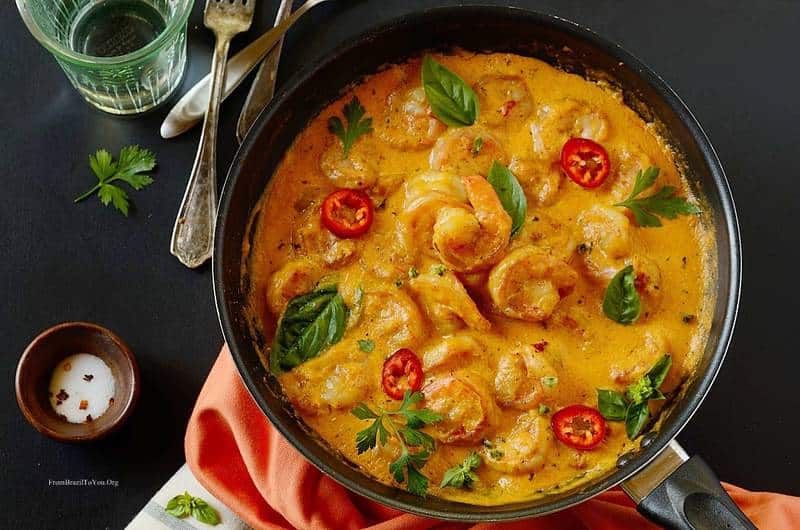 This shrimp in coconut sauce (or camarão no leite de coco) is a trip to Ceará, a state in my Northeastern region where the recipe originally comes from. It is still a trip to Bahia, an Afro-Brazilian state in that same region since the dish is somewhat similar to its famous Bahian-style seafood stew known as Moqueca de Camarão.  What it makes the dish a bit different from moqueca is the absence of  palm oil and chunky vegetables. Note that cream cheese, basil, and red jalapenos were added to our Shrimp in Coconut Sauce — as they reflect our personal touch to the traditional recipe.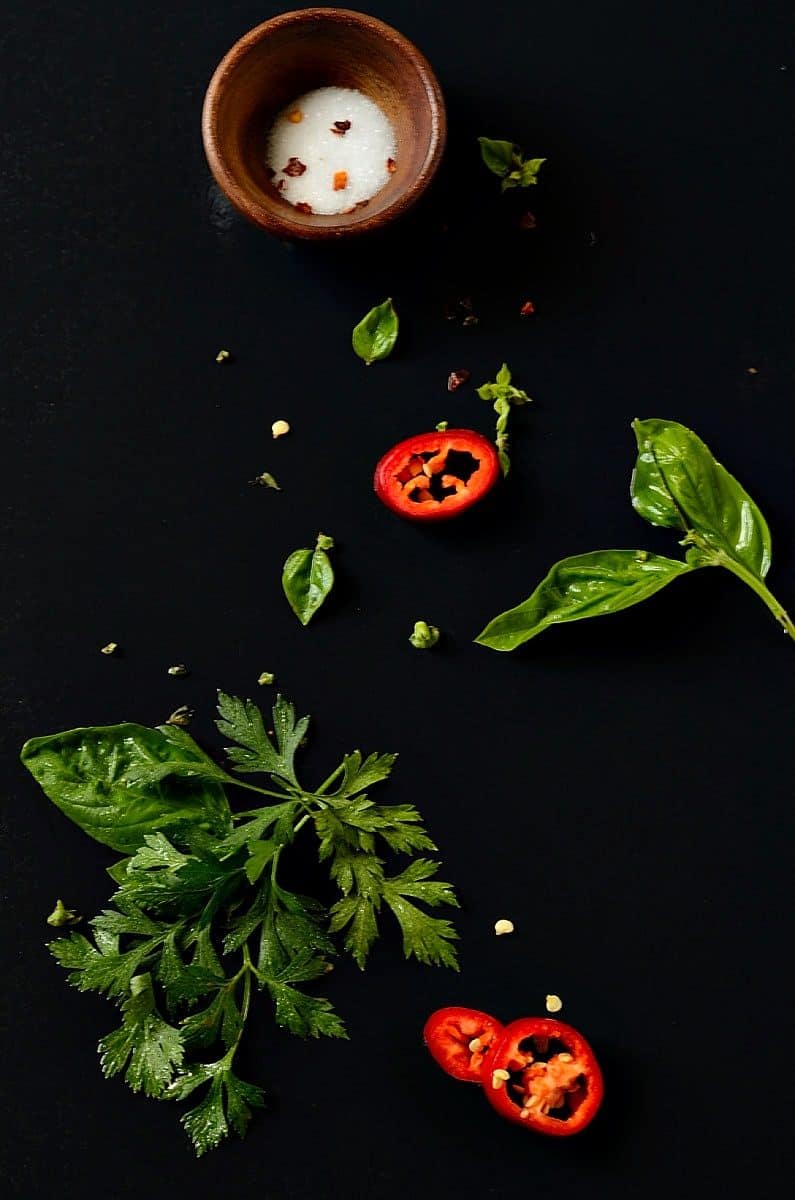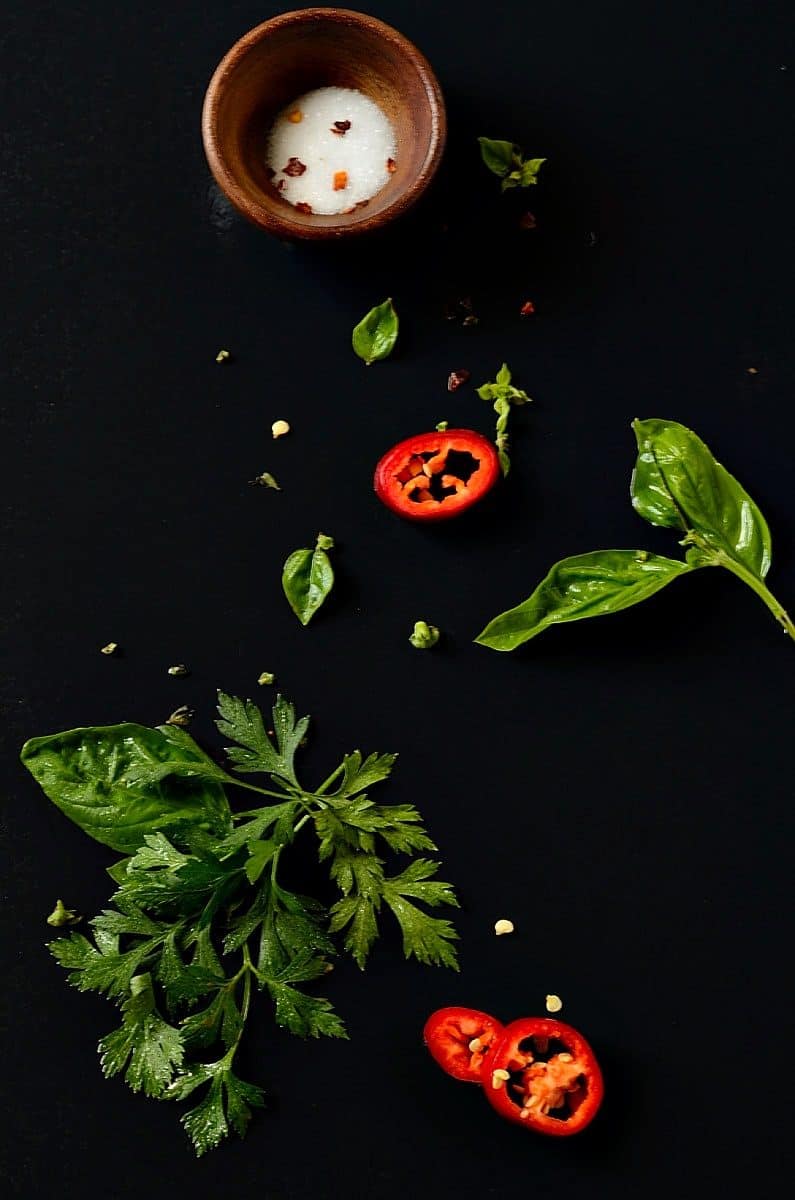 But the thing is, its aroma while cooking on the stove top still announces all of  its boldness of flavor and contrasting textures… something very Northeastern, very home-sweet-home.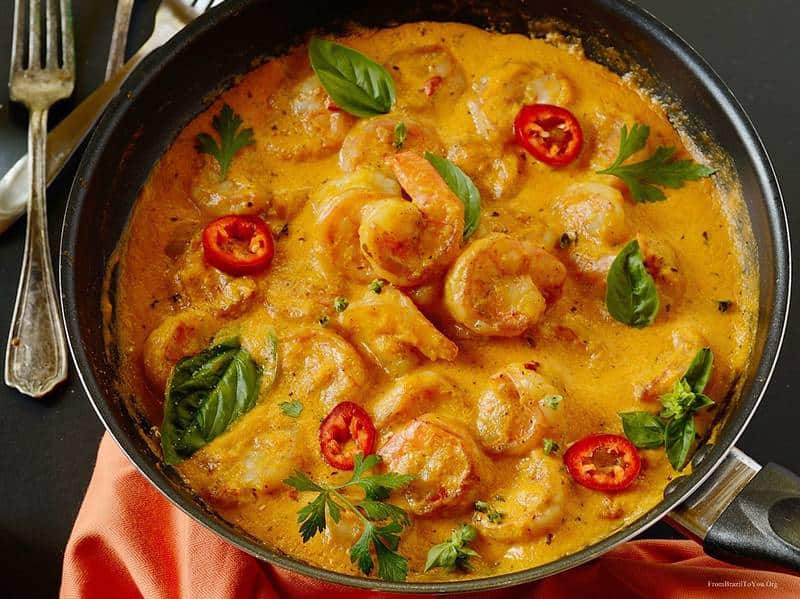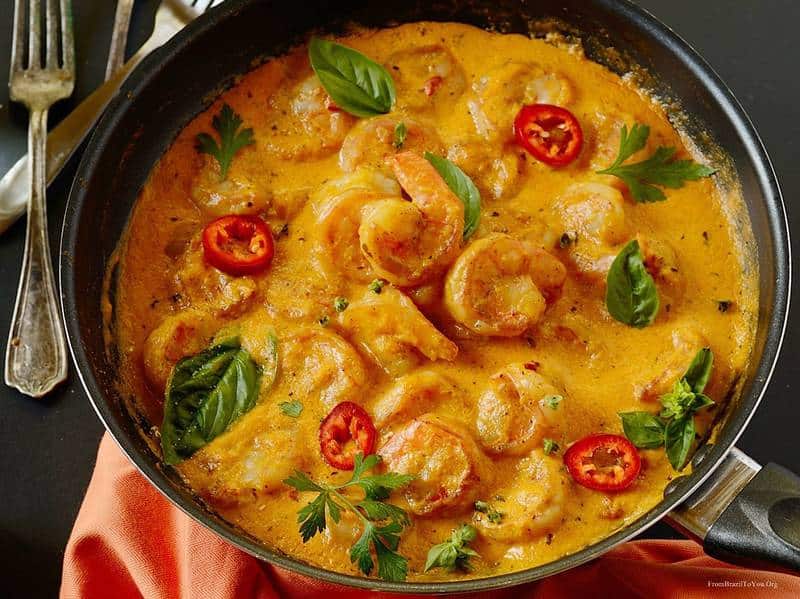 Time is not a problem in this case. This shrimp in coconut sauce can be prepared in about 30 minutes… and using simple ingredients such as jumbo shrimp, vegetables, coconut milk, fresh herbs, and spices.  It can preferably be served over white rice — or noodles if you desire.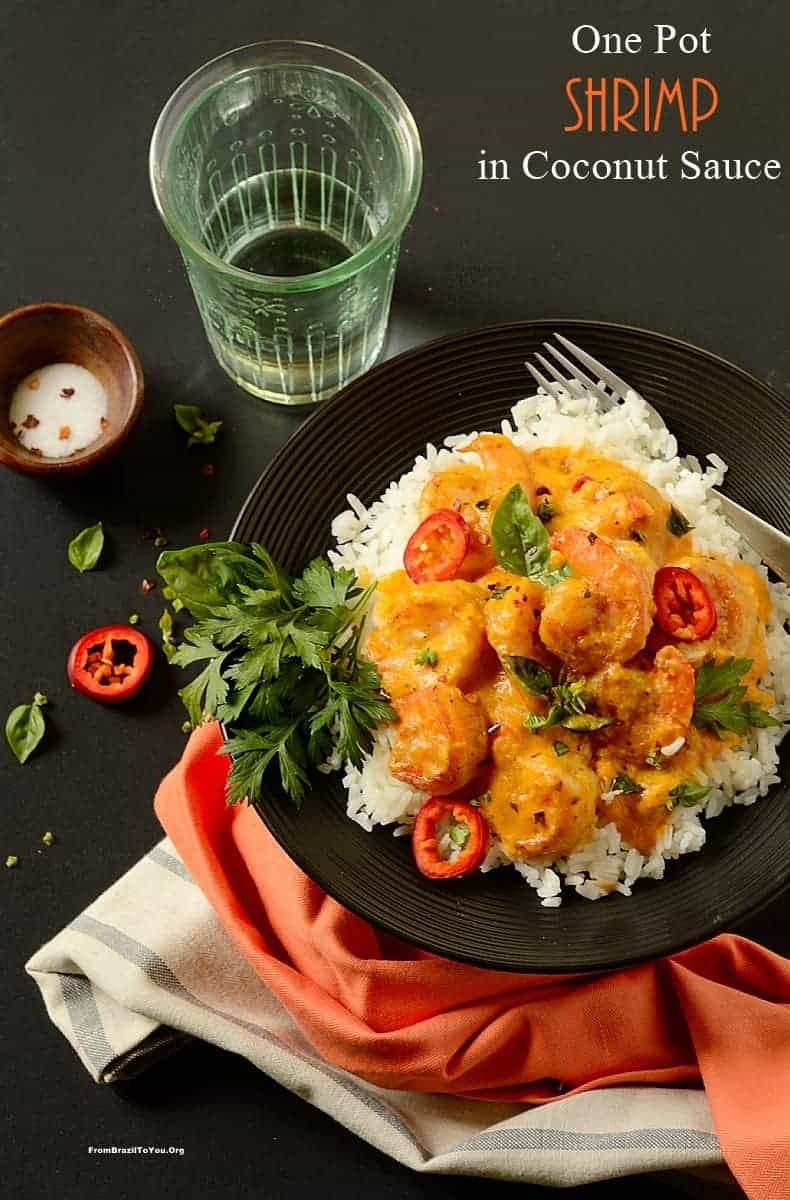 It is Latin food at its best!
Most importantly, it is a trip to the amazing flavors of tropical Brazil… home for me and an awarding and economical trip for you! 😉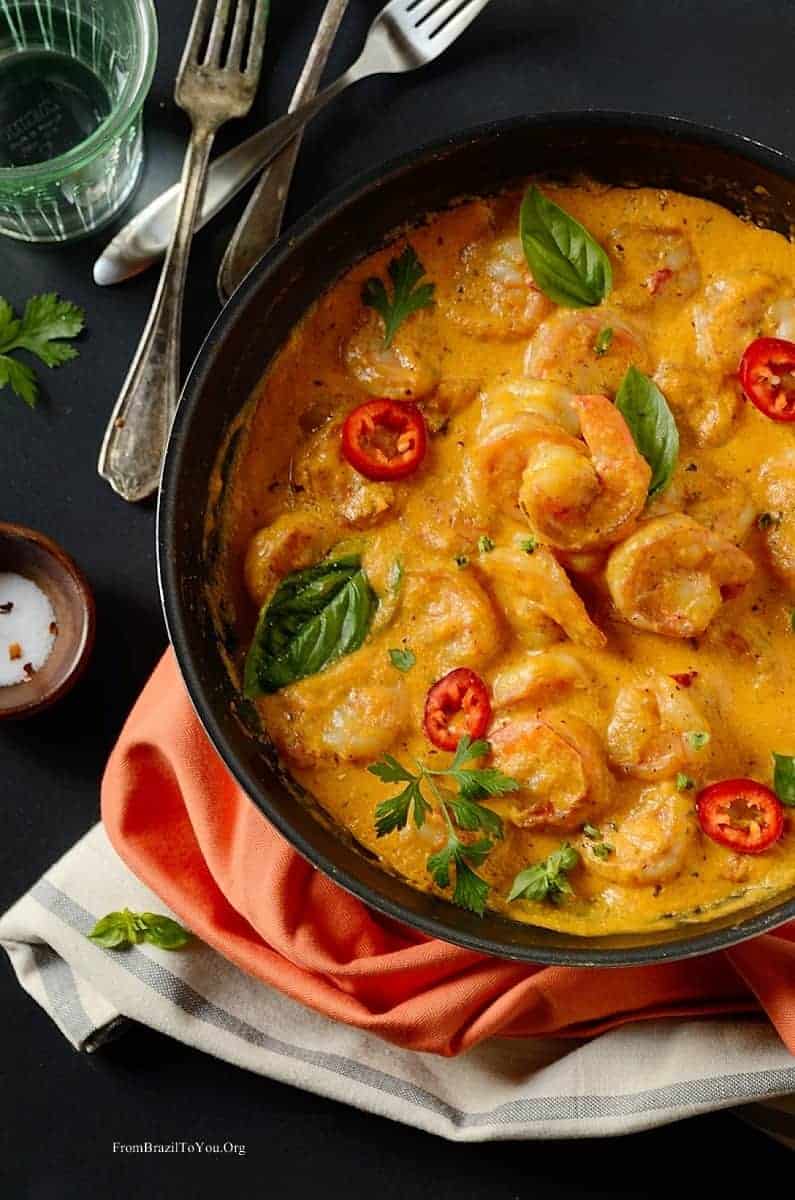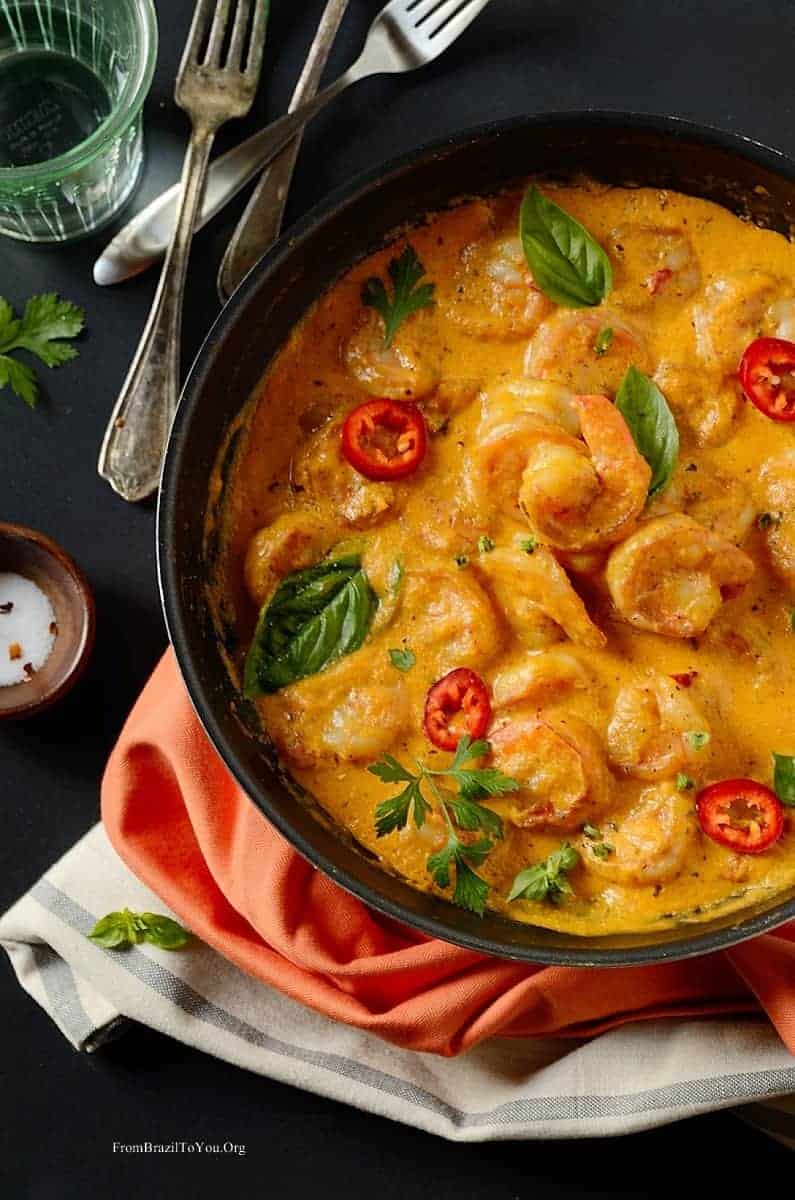 As they say in Bahia, AXÉ!!! (a Yoruba language term meaning 'power' or 'energy')… and in Ceará, OXE! (Oh, wow!)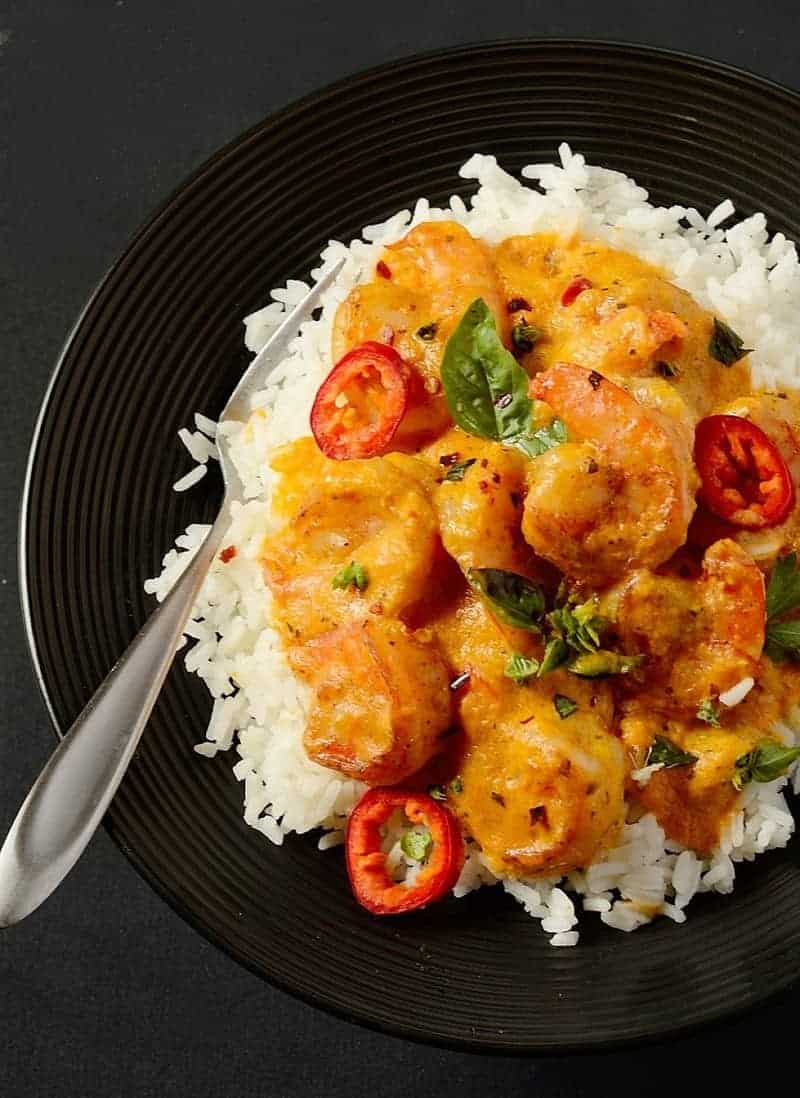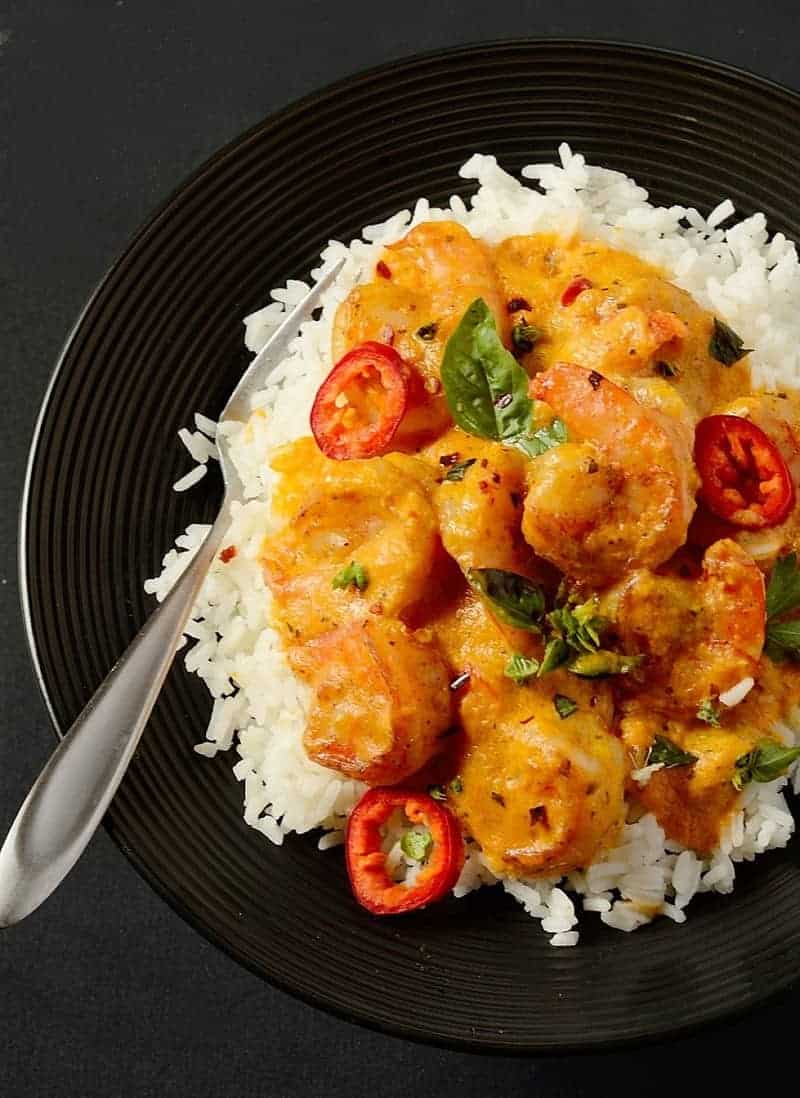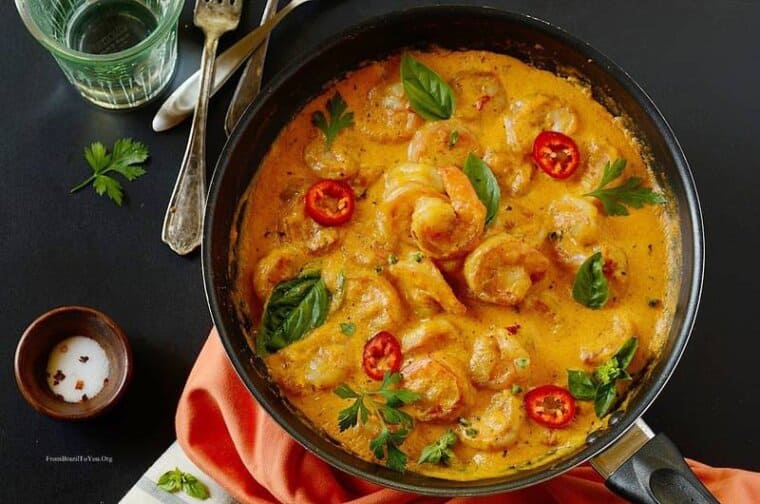 | | |
| --- | --- |
| | |
Place the peeled shrimp in a bowl with 1 Tablespoon of oil, one minced garlic clove, ½ teaspoon salt, and ½ teaspoon black pepper. Toss to coat and let marinade while cooking the vegetables..

Heat a large skillet over medium heat with 2 Tablespoons of vegetable oil. Add the onion and bell pepper and let cook for approximately 3 minutes. Add the 2 coarsely chopped garlic cloves and cook for about 1 minute. Add the canned diced tomatoes, basil, and cilantro/parsley. Let cook for about 2 minutes. Transfer the cooked vegetables to a blender and set aside.

Add the 2 remaining Tablespoons of oil to the skillet and cook the shrimp for 2 minutes, then flip and cook for another 1-2 minutes or it until starts getting pink. Transfer the shrimp to a plate or bowl.

Add the coconut milk, chicken/vegetable broth, lime juice, ground ginger, paprika (optional), and the remaining salt and pepper to the cooked, reserved vegetables and blend everything until vegetables are completely ground and mixture is homogeneous. Transfer blended mixture to the skillet and bring to a boil; then reduce to simmer and cook for about 5 minutes. Add the cream cheese and stir until melted and the sauce is creamy and homogeneous. Add the cooked shrimp to the skillet and toss to coat. Garnish with basil leaves, chopped cilantro/parsley, and slices of red jalapeno pepper if desired. Serve over white rice (preferably) or noodles. Enjoy!