Learn more About Denise Browning, author of Easy and Delish and also From Brazil To You. In addition, about food photography, recipes, ingredients, and blogging.
About Denise Browning
Hello and Olá!
I am Denise Browning, a native Brazilian who has happily been living in the USA for more than 17 years.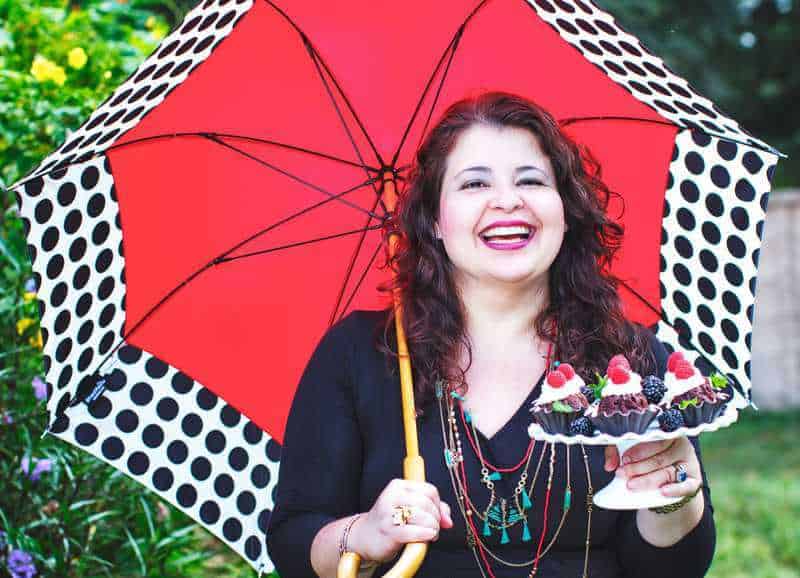 I was born and raised in Brazil, a place where passion for food runs in our veins!!!
Well, I was a happy lawyer and foodie there, who married an American doctor (my best friend) and came to live in the USA in 2002.
Afterwards, I lived for 5 years in California, where I attended California Culinary Academy, graduating with honors in Culinary Arts – Le Cordon Bleu program.
Among my school alumni is Chef Charlie Trotter, a 10-time James Beard Award-winning chef, among other famous chefs.
As part of my training, I carried out an externship at Elegant Events Catering, Inc., under the supervision of its Executive Chef/owner Jacques Hayes...
... who worked for Tri Star Motion Pictures as well as for "Epicurean Magazine" and "Food and Beverage Journal."
Since then, I have dedicated my time to raising two smart girls…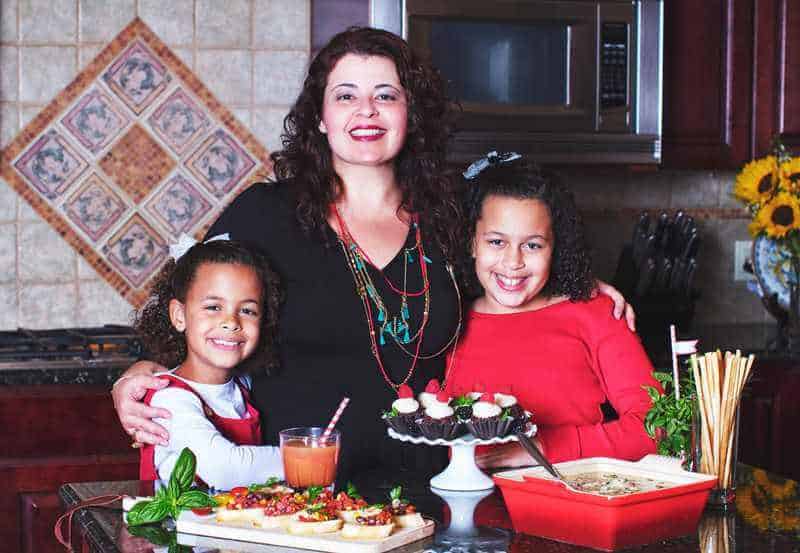 … and continuing to do what I do best: cooking! – and now teaching others how to cook.
I have given multiple cooking courses for H-E-B's Central Market Cooking School as an expert in Brazilian cuisine, as well as for Kitchen Connection.
In 2012 I started a blog called From Brazil To You. Org to share recipes and stories from my gorgeous home country.
The blog grew to become the largest Brazilian food blog in the English language.
Among other great sources recognizing my expertise in Brazilian cuisine are:
In December of 2016, I decided to expand our horizons and explore dishes from American and other global cuisines, but to put my own spin on them.
So having a multicultural family made the transition quite easy.
Every day my children can enjoy the great food and culture that their two home countries and also many others have to offer!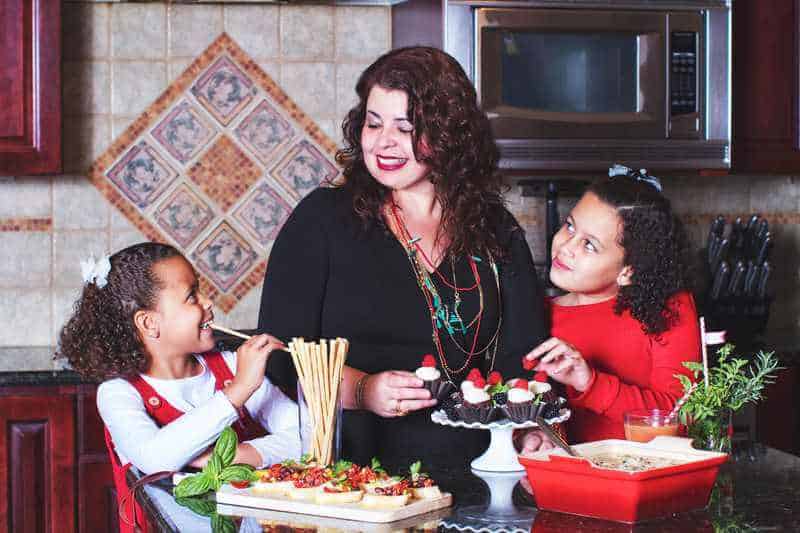 Because of this, the name of our blog changed to Easy and Delish, as a way to incorporate a larger concept. We blog about healthy global food on a budget made easy and delish!
Easy and Delish contains two recipe indexes:
Brazilian food recipes (both modern and traditional Brazilian foods as well as these easy Brazilian recipes),
All Recipes, with American and other global food recipes.
Most of the recipes that you will find in our all recipe index focus on quick and easy, healthy dinner recipes for the busy, everyday home cook.
A bunch of them are also easy freezer meals, 5-ingredient recipes and also easy pantry recipes.
Moreover, many of the recipes are gluten-free and keto. because I am a PCOS survivor.
Among many sources that recognize our expertise in easy healthy food recipes are PopSugar, The Diabetes Council, and Nordic Business Insider.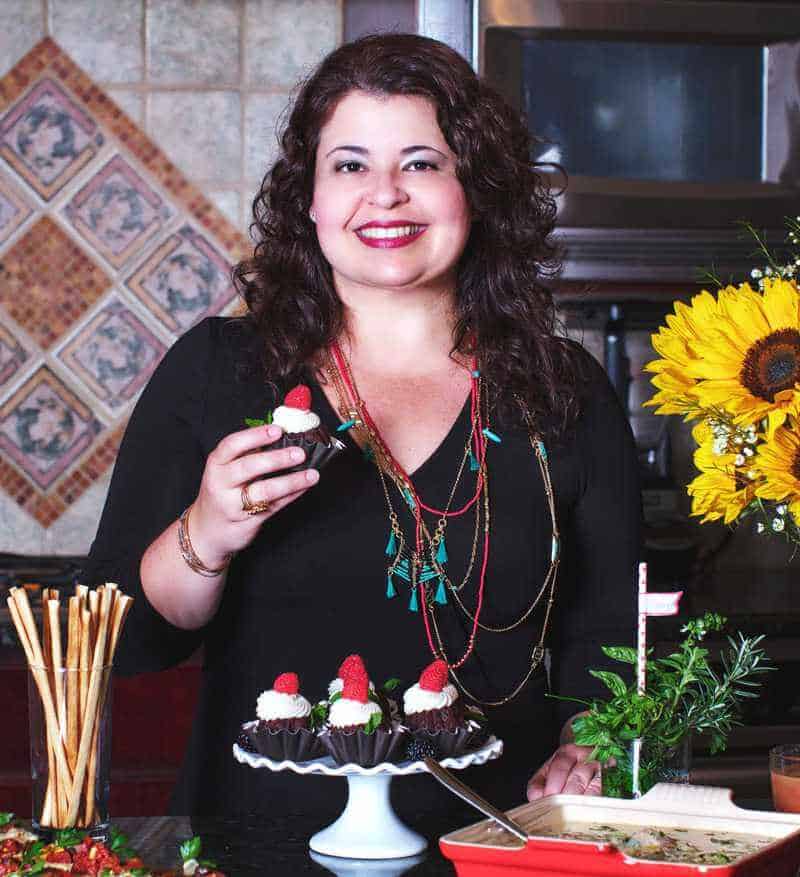 For instance, Easy and Delish suits my lifestyle... and I hope it suits yours too!
Make sure to explore our many easy recipes below:
So I would like to thank you ahead of time for stopping by and trying our recipes. Enjoy!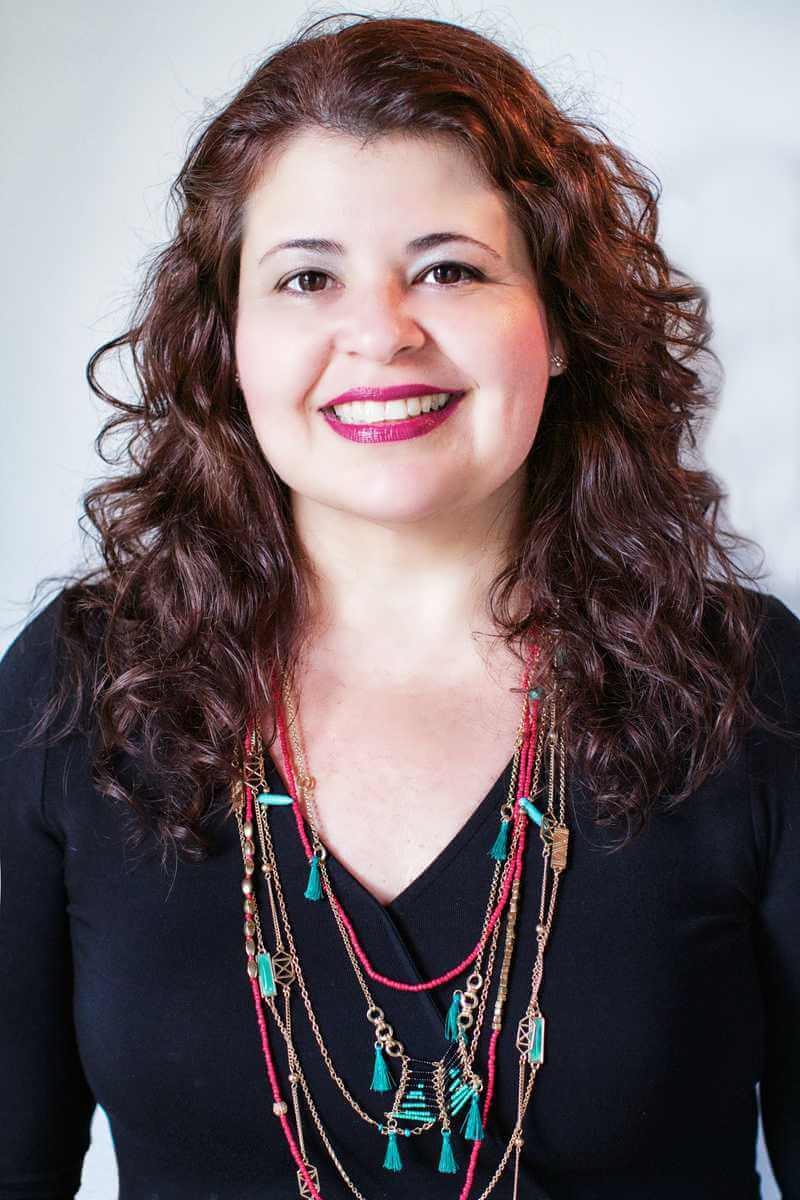 Much love,
Denise
P.S.: Connect with us via:
Pinterest, Facebook, Instagram, Twitter, and Snapchat (@easyanddelish).
Moreover, get free updates about Denise Browning and her easy and delish recipes. SUBSCRIBE to our newsletter!!!
Photography and Food Styling at Easy and Delish
As a trained Chef, the kitchen is really where I feel most at home.
Yet I do love food styling and collecting props. What can I say? I am a shopper at heart! 🙂
However, food photography is a new horizon for me. I started learning about it as of February, 2012, beginning with the debut of my food blog From Brazil To You.Org.
From then until now, I have been using essentially a Nikon D7000 with a 90 mm F/2.8 macro lens for most of the photos.
All of the pictures are taken by me, except where otherwise noted.
But I hope to continue improving my technique though, so I have been using the following very useful sources:
Xiaolu's article on food photography & styling tips.
Food Photography: From Snap Shots to Great Shots by Nicole S. Young
Plate to Pixel: Digital Food Photography & Styling by Helene Dujardin
The Food Stylist's Handbook by Denise Vivaldo
Brazilian Ingredients seen in my Brazilian Recipes & Others
Most of the Brazilian ingredients used in my Brazilian recipes are available both in Latin supermarkets and online.
Here are a few online sources:
If you have any question about any Brazilian ingredient/recipe, please email me at frombraziltoyou@hotmail.com under the subject "About an Brazilian Ingredient/Recipe" or leave a comment below the post.
If you have questions about any other recipe that is not Brazilian, you can contact me at denise@easyanddelish.com. I'll try to respond as quick as possible. Thanks!
Measurements
My recipes use the U.S. measuring system.
For example, 1 cup is equivalent to 240ml instead of the Brazilian measuring cup (1 cup = 250ml), 1 Tablespoon is 15 ml, and 1 teaspoon is 5 ml.
But, if you still have any questions about this, please consult our conversion pages.
Easy and Delish Blogging Guidelines
For instance, this blog also follows a few rules. Here are a few things that it's important for you to know:
1) I do not expect that you will always agree with me. What I expect from you is that you treat me with the same respect with which I treat you.
This is a family blog, so I won't accept any insults or any foul language. Any mean comments will be deleted.
2) You are welcome to share my recipes as well as use my photos on your blog as long as you give me the appropriate credit.
Please, mention my name (Denise Browning) and link back to my site/post. This is a matter of ethics.
I myself follow this rule and I expect the same from others. Thank you!
3) I do not accept requests for exchanging links nor for game nominations.
First, because what I like, I like! Second, because every blogger knows how much work is involved in blogging.
My focus is on providing the best for my audience and spending quality time with my family. Thanks for understanding!
4) I also do not accept requests to place a product link on my blog (just because someone asks me nicely).
Any product link or ads seen here will have been previously approved by me.
In order to approve something, I will test the product first and if I like it, it will appear here. I will not deceive anyone -- especially my audience, which I respect so much. Thanks!
5) I do not accept offers from others to provide free guest posts on my blog.
If I need someone to guest post here, I ask fellow bloggers that I know and trust.
6) Brands are required to pay for any form of advertising here-- no exceptions (and please, no cleverly disguised attempts).
There are many costs in blogging that I have to pay for out of pocket, so I don't share my space for free.