I am making this refreshing Berry Caipilé Drink!!! Carnival will be starting soon in Brazil... In fact, it will be celebrated officially from the 9th to the 12th of February this year, although -- according to my cousins living down there -- it actually started this past November. It is what we call "prévias de carnival." I know: My people love to party!!! 🙂 Caipilé is the ultimate summer drink: So bright, refreshing, and festive!
During Carnival, the entire country and millions of tourists are partying -- to different rythms. In Northeastern Brazil, we have basically frevo and maracatú rythms in the cities of Recife and Olinda while trios elétricos and Afro-Brazilian blocos heat up the Carnaval in Salvador. Berry Caipilé is the ideal drink to refresh us all from the heat...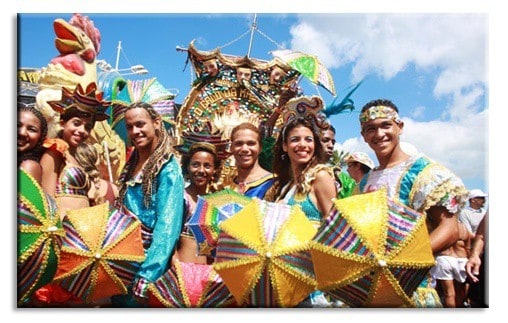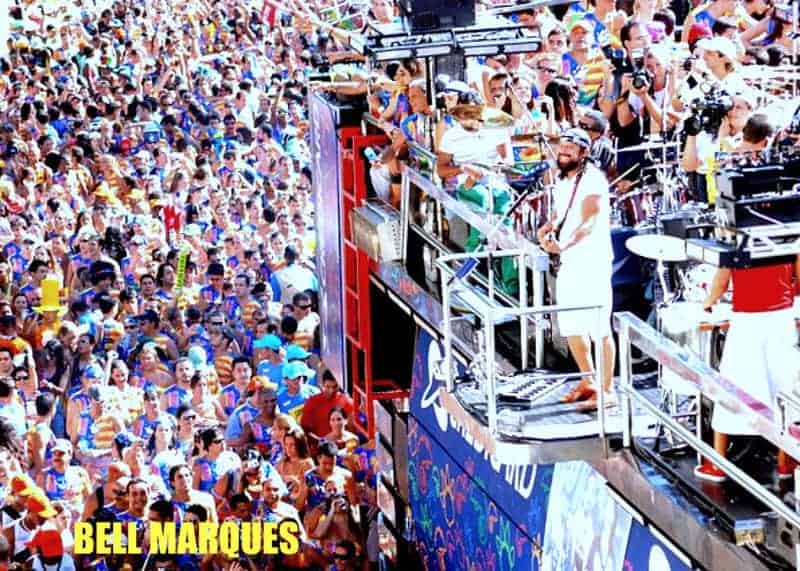 In Southern and Southeastern Brazil, Carnival mostly features the worldwide famous samba.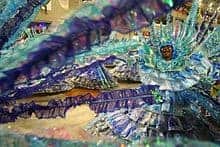 With so much sweat being generated, the ingestion of liquids is necessary to hydrate the body during the four-day-long dancing marathon. So for this year, I thought a refreshing fruit drink would be appropriate. The recipe that I am sharing with y'all today is called Caipilé (Caipirinha with Picolé) which is a caipirinha with a popcicle. That's right... Berry Caipilé! So in this way, Carnival participants will get twice the refreshment.
If you are neither celebrating carnival in Brazil nor Mardi Gras in New Orleans, you can still sip this delicious berry caipilé drink anytime --especially in the summer high temperatures.
Well, cheers!!!!!!!!!! After all, with or without carnival, every day is time to celebrate life.
xx
Berry Caipilé with Tangerine Popsicle
(Caipilé de Frutas Vermelhas com Picolé de Tangerina)
Serves 1
Segment: Brazilian cuisine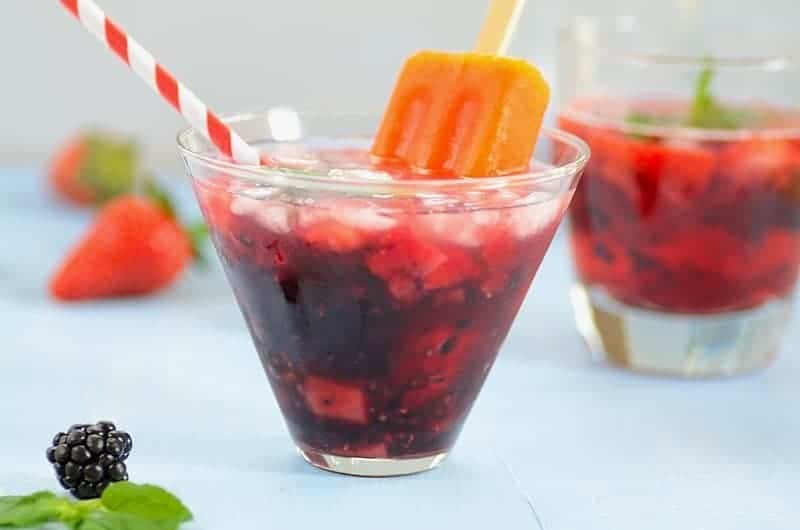 Ingredients: 3 quartered strawberries (stems removed) 3 whole blackberries 2-3 tablespoons granulated sugar ¼ cup crushed ice About 1 cup of sparkling water (for a non-alcoholic version) or ¼ cup of cachaça or vodka (alcoholic version) 1 tangerine popsicle Directions: Place the 2 first ingredientes into a cup; then, spoon the sugar on top of the fruits. Using a pestle, mash the fruits, add the crushed ice and sparkling water or cachaça/vodka. Place popsicle in the cup. Decorate as desired. Cheers!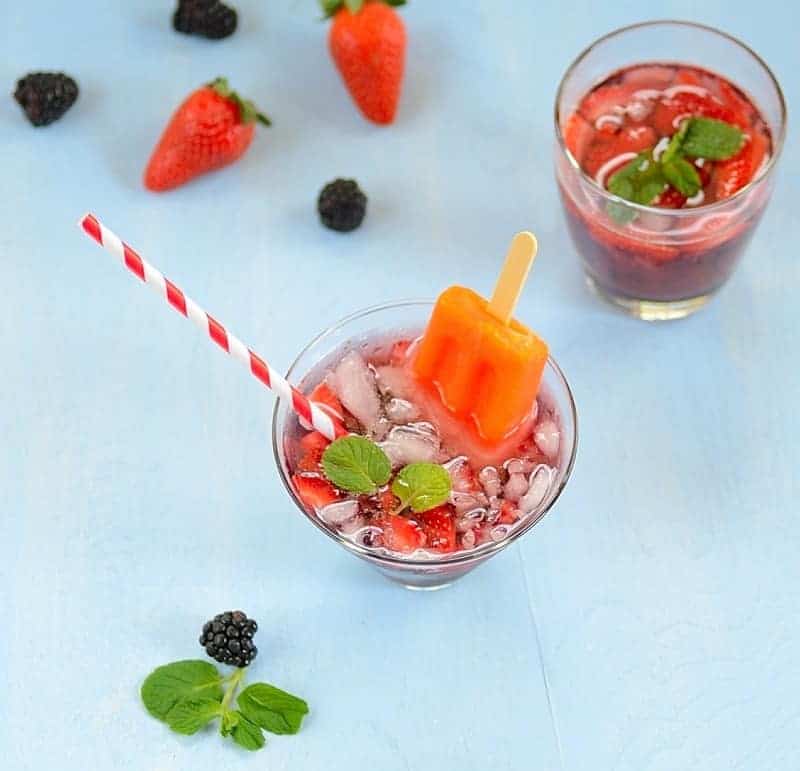 Images from Wikimedia Commons:
* From Galo da Madrugada - author: Ygorrj359 * Chiclete com Banana - Origin: Bell Marques/Author: Roger * Carnaval Rio - GRES PORTLELA, 2008.