New Year... Yes, it's about to arrive!!! Let's cheer drinking a delicious Champagne Cocktail!!!
In Brazil, preparation for this celebration starts on the morning of December 31, and only ends with the fireworks that take place at midnight. The fireworks last about half an hour, and while they occur, people make their New Year's wishes. Champagne or champagne cocktail is the ideal drink to celebrate such an important occasion.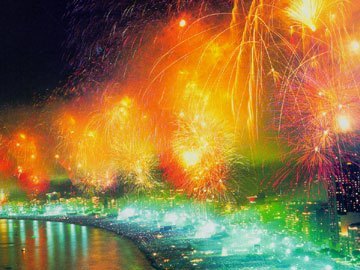 I still remember from when I lived there my people's excitement, their bright eyes full of hope for a new beginning and what it would bring them...
I still remember their offerings to Iemanjá  on the beach... For those who don't know, Iemanjá in Brazil is considered to be the Goddess of the Sea and Mother of Waters. Thus, on New Year's Eve, a boat loaded with gifts, flowers, jewelry, perfume and rice, is put out to the sea as an offering to lemanjá, asking her to bless our people and also thanking her for past favors, as colored candles float in water and give a splendid view of the moment.
Ah, I also still remember the good luck rituals, such as eating lentils and rice, which are believed to bring prosperity and good luck for the new year... the overflowing dinner tables and the flutes filled with champagne or cocktails made from it... the white clothing which is worn for good luck and peace... and the many musical shows and other performances that take place -- including local Brazilian artists who play traditional Brazilian rythms as samba, frevo, pagode, forró, and axé... Because that is the way that many Brazilians celebrate their New Year's Eve, popular known as Reveillon.
How about yourself? What is your tradition?
Wherever you are in the globe, I hope you celebrate your New Year in the company of your loved ones, enjoying one (or even better, many) of the 25 dishes from this international menu below. You know how much I do appreciate diversity!!! The thing is, whatever dish(es) you choose, it is sure to brighten up your table. Instead of featuring solely my own dishes today (which are already numerous enough to fill up that list), I preferred to share the space today with other bloggers who, like myself, work happily but arduously the whole year round to offer you the best. Some of them I already consider as friends, while others I am just an admirer from afar. This is my way of thanking each one of them for pouring out their soul in the kitchen. It is also a way to thank you for all the support that you have given me/us.
I wish you a very blessed new year. May this be your year...
Happy New Year!!!
Cheers with our Champagne cocktail!!!!!!!!!!!!!!!
xx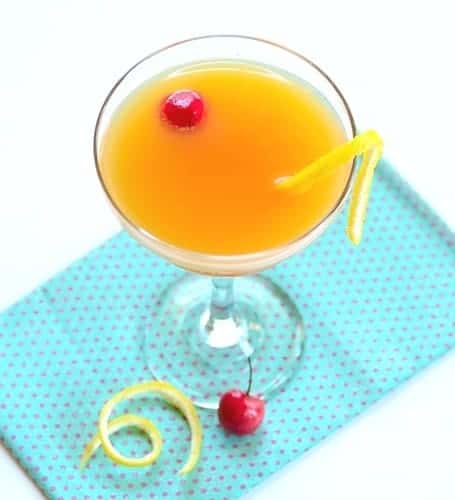 A New Year's Champagne Cocktail
Recipe of a scrumptious and refreshing champagne cocktail to celebrate New Year!
Ingredients
2

tablespoon

red currant syrup

8

ounces

fresh orange juice

236.5 ml

4

ounces

Brut champagne

or sparkling cider for a non-alcoholic version, 118 ml
Instructions
Pour 1 tablespoon of the red currant syrup into each cocktail flute and swirl around. Then, mix both the orange juice and champagne and fill the flutes. Decorate champagne cocktail and enjoy!!!
** Nutrition labels on easyanddelish.com are for educational purposes only. This info is provided as a courtesy and is only an estimate, since the nutrition content of recipes can vary based on ingredient brand or source, portion sizes, recipe changes/variations, and other factors. We suggest making your own calculations using your preferred calculator, based on which ingredients you use, or consulting with a registered dietitian to determine nutritional values more precisely.
Please note that health-focused and diet information provided on easyanddelish.com is for educational purposes and does not constitute medical advice, nor is it intended to diagnose, treat, cure, or prevent disease. Consult with your doctor or other qualified health professional prior to initiating any significant change in your diet or exercise regimen, or for any other issue necessitating medical advice.
DID YOU MAKE THIS RECIPE?
Comment and rate the recipe. Also follow us on Pinterest at @easyanddelish for more delish recipes.
________________________________________________________________

Starters:
Entrées:
Side Dishes:
Desserts:
Enjoy!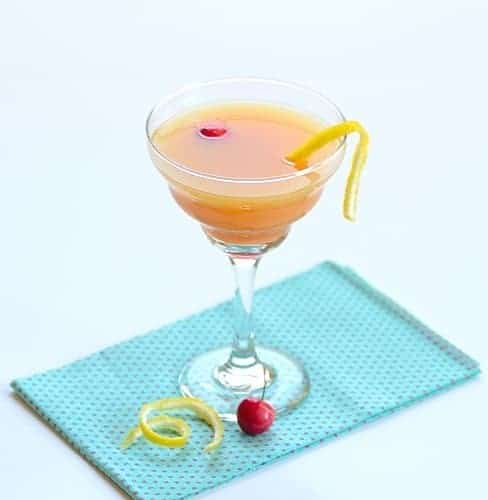 ** The image of fireworks is from Students of the World.