How do you plan to spend Mother's Day? And what special dish do you have planned? To celebrate my day, I'm going to be having queijadinha de laranja (Brazilian Orange Coconut Muffins)!!! This baked goodie of Portuguese origin brings me closer to a dear maternal figure of mine, my late grandmother.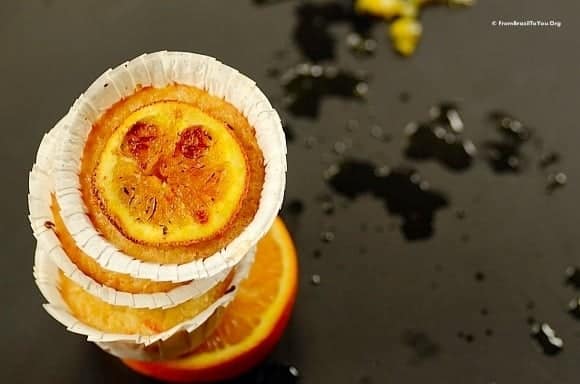 It also requires only 5 ingredients, is ridiculously easy and quick, naturally gluten-free, and super DE-LI-CIOUS. It looks like sunshine but it is actually a gift in a baking cup!
Our queijadinha de laranja is made from sweetened condensed milk, egg yolks, coconut...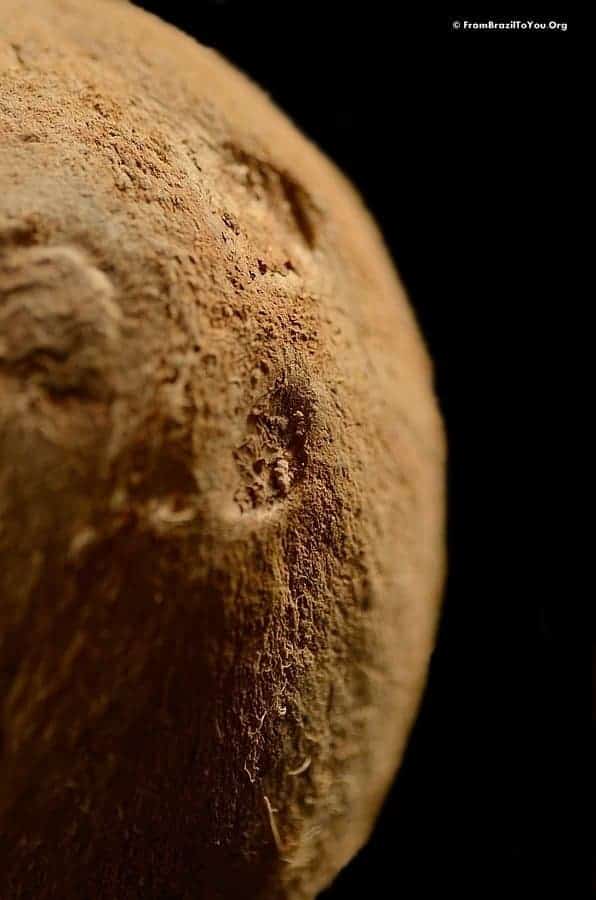 ... and both orange juice and orange zest... All you have to do is mix the ingredients together all at one time in a bowl by hand and bake for about 20 minutes.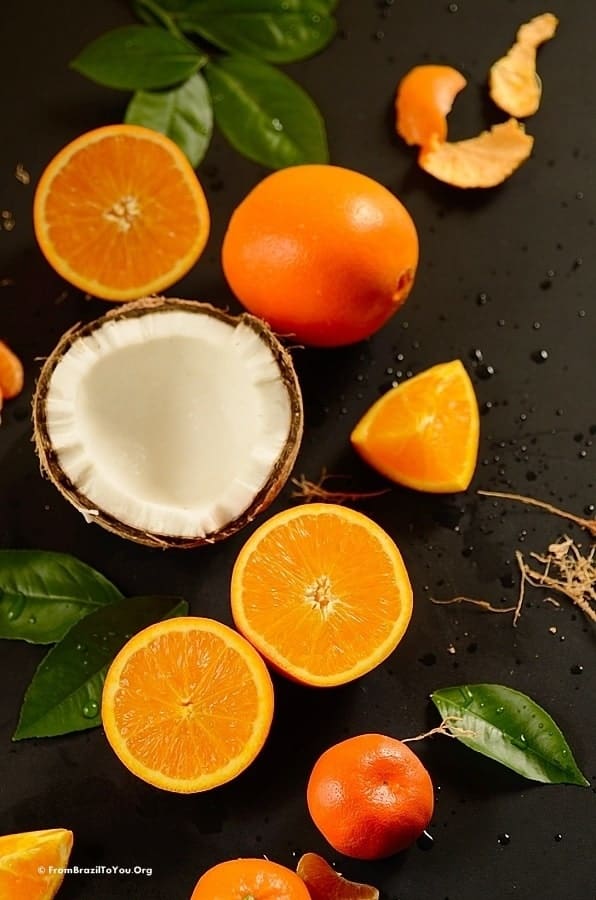 As you can see, queijadinha de laranja is so, so easy to prepare that even my seven and eight-year-old can make it by themselves. Oh, yeah! They'll do the preparing... and I'll do the eating! What a great present for me, and sense of accomplishment for them, don't you think? 😉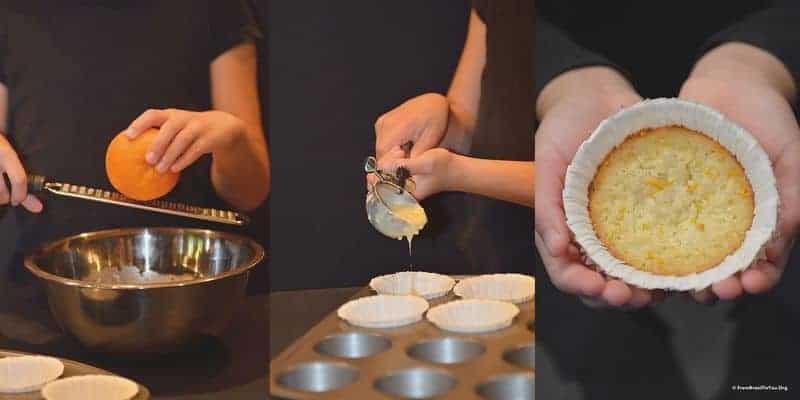 When I'm the one making queijadinha de laranja, I put in very little effort, yet get heaps of praise... and enjoy devouring them like no other... But that is not all! The other advantage of them being so easy to make is having more time to do other things that I love such as shopping, spending quality time with my children, and photographing...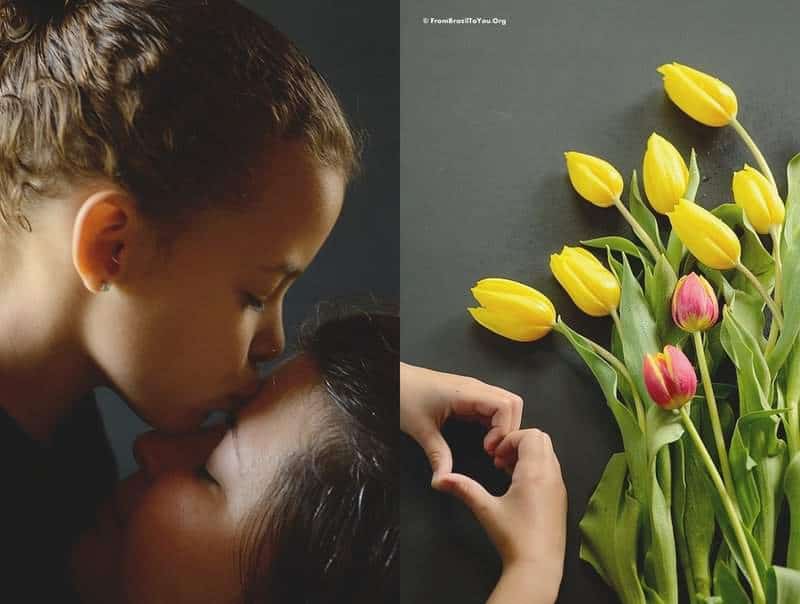 Yes, time to do what I cherish is a present that I appreciate as much as my Mother's Day tulips (reminiscent of the great tulip harvest in Holambra, São Paulo, Brazil)... but nothing as great as my children's love!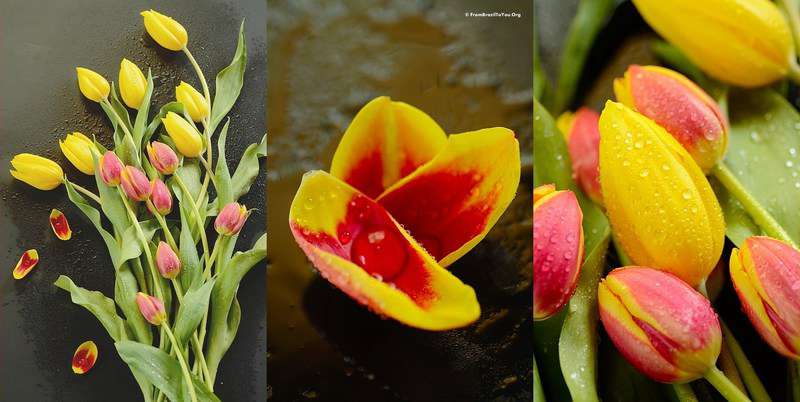 Enjoy our queijadinha de laranja, do what you love the most, and have a HAPPY MOTHER'S DAY!
xx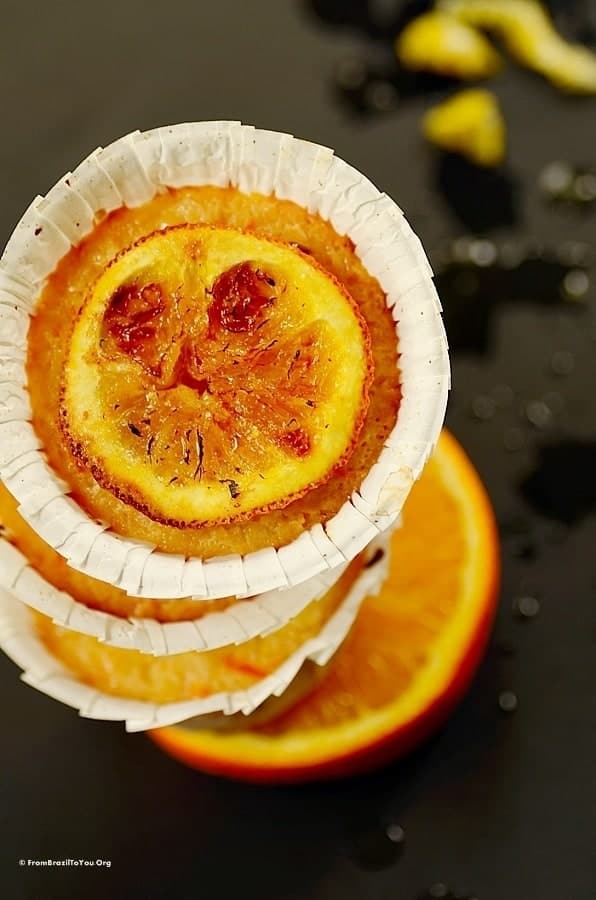 Orange Coconut Muffin (Queijadinha de Laranja)
Queijadinha de Laranja (Orange Coconut Muffins) is a five-ingredient, quick, gluten-free gooey (not fluffy) muffin that only requires mixing the ingredients together at one time by hand and then baking. It is super moist and tasty!
Ingredients
2

cans

sweetened condensed milk

14 oz

4

large

room temperature egg yolks

3

cups

sweetened coconut flakes

1

tablespoon

fresh orange zest

½

cup

fresh orange juice
Instructions
Preheat oven to 350 degrees F (180 degrees C). Line a standard-size muffin baking pan with baking cups (or a mini muffin pan, if desired).

In a medium to large bowl, combine all ingredients and stir well by hand until obtaining an homogeneous mixture (about 30 strokes). This will help prevent mixture from tasting eggy.

Using an ice cream scooper (or a cookie scooper if making mini muffins), fill the baking cups ¾ full, clean away any drips, and bake for about 20 minutes (standard-size muffins) or 13 minutes (mini muffins). Remove from oven, place baking pan on a rack, and let queijadinhas cool completely. Enjoy! Yield: About 16 standard-size or 48 mini.
Recipe Notes
1. STORAGE: Store queijadinhas in an airtight container or ziploc bag at room temperature. Consume within 2-3 days.
2. Queijadinha is a kind of baked goodie that originated in Portugal, and is popular in Brazil. There are many types of "queijadinhas", but the traditional one is prepared with grated coconut, cheese, sweetened condensed milk, sugar, butter, and egg yolks. As you can see, my type doesn't take cheese, butter, and sugar!
3. If you would like to add 1 or 2 tablespoons of grated Parmesan cheese to our recipe, go ahead. It will make our queijadinha de laranja a bit less sweet. As for me, I prefer mine as it is!
** Nutrition labels on easyanddelish.com are for educational purposes only. This info is provided as a courtesy and is only an estimate, since the nutrition content of recipes can vary based on ingredient brand or source, portion sizes, recipe changes/variations, and other factors. We suggest making your own calculations using your preferred calculator, based on which ingredients you use, or consulting with a registered dietitian to determine nutritional values more precisely.
Please note that health-focused and diet information provided on easyanddelish.com is for educational purposes and does not constitute medical advice, nor is it intended to diagnose, treat, cure, or prevent disease. Consult with your doctor or other qualified health professional prior to initiating any significant change in your diet or exercise regimen, or for any other issue necessitating medical advice.
DID YOU MAKE THIS RECIPE?
Comment and rate the recipe. Also follow us on Pinterest at @easyanddelish for more delish recipes.