What an afternoon making queijadinha… My two little ones came to help me in the kitchen — voluntarily. Nope, I didn't even ask for help or try to pique their curiosity… but they came anyway. The reason: queijadinha, a Portuguese treat very popular in Brazil.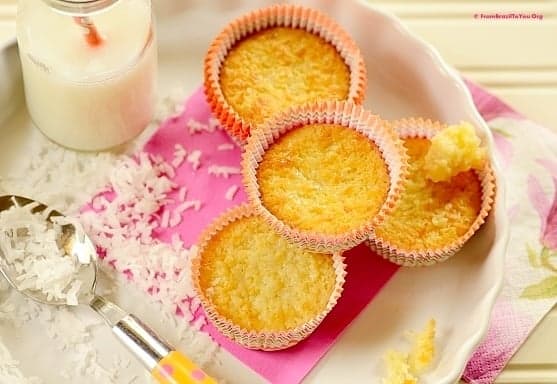 The help was sort of happily efficient– more happy than efficient– bursting with questions, and full of declarations of "me first," "now it's my turn," and of course, "I did it better!" Oh, and how could I forget: "Do you pinky promise that I can eat as many as queijadinhas as I want?"
Phew! After a while, the queijadinhas were finally baking in the oven. Even still, I did not rest a bit. Need I mention that "the help" was waiting impatiently to devour them?
Well, I sure am glad that we made two batches…
Snacktime was unusually quiet. It was milk and queijadinha, then more milk and queijadinha. And then, just one queijadinha right after the next. I cannot blame them. The apple never falls far from the tree… 🙂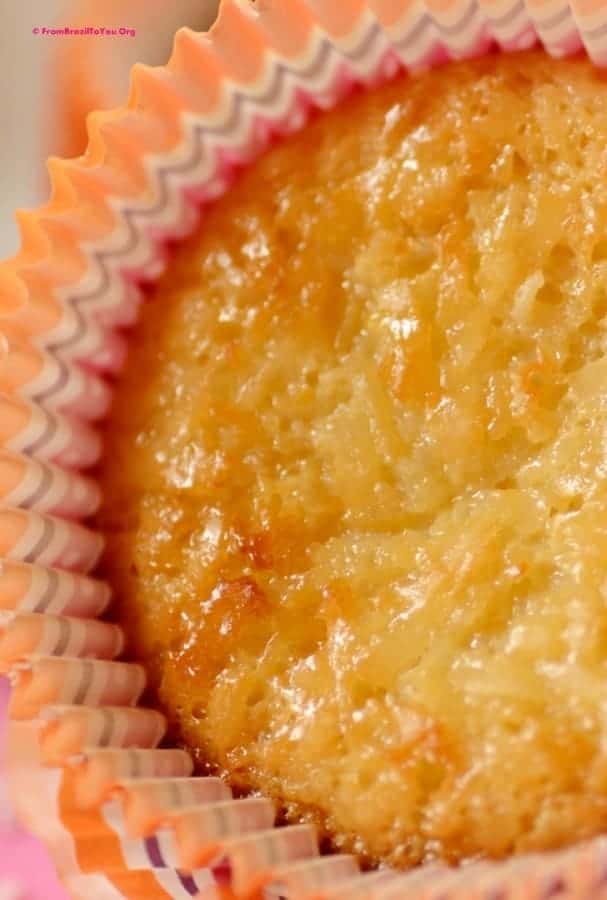 What can I say? Without a doubt, now queijadinha has become a family affair… and how!
xx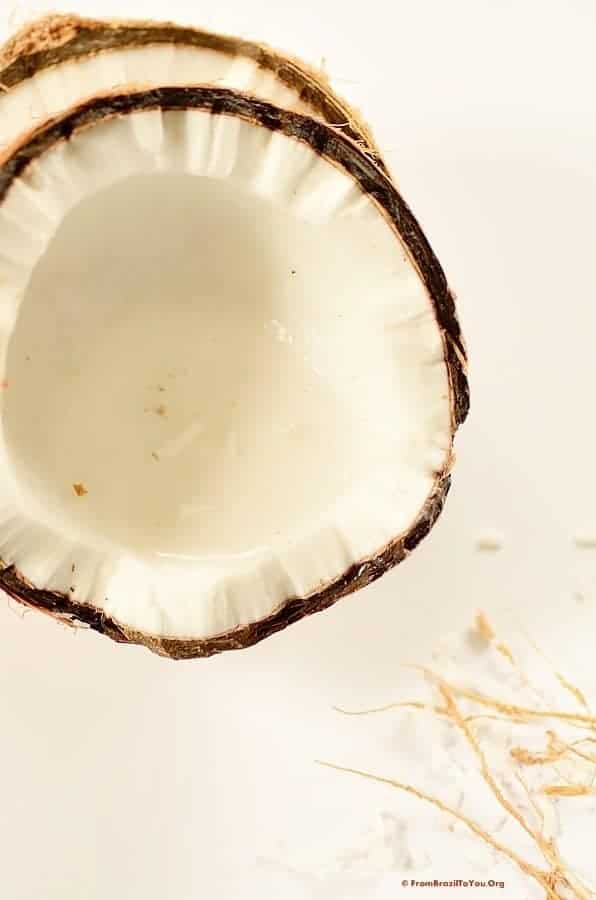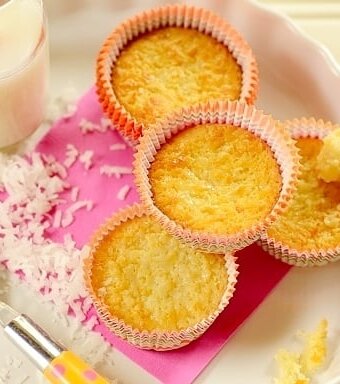 Queijadinha (Brazilian Coconut "Muffins")
Queijadinha (Brazilian coconut "muffins") is a four-ingredient, naturally GF, quick, super moist, and delicious baked good.
Ingredients
1

can

sweetened condensed milk

14 oz

1

cup

sweetened coconut flakes

2

egg yolks

at room temperature and passed through a strainer to remove the clear yolk membrane

2

teaspoons

pure vanilla extract
Instructions
Preheat the oven to 350 F ( 180 C). Line a mini or standard-size muffin baking pan with paper baking cups.

In a medium bowl, mix all the ingredients together until obtaining a homogeneous mixture.

Using a cookie or ice cream scooper, fill 3/4 of the paper cups with the batter. Clean off any stray drips from the baking pan with a wet paper towel. Bake for about 13 minutes (mini) or for 20 minutes (standard-size). Remove from the oven, let cool and enjoy! Note: It can be served warm or at room temperature. Yield: About 24 mini queijadinhas or 8-10 standard-size
Recipe Notes
1. STORAGE: Store queijadinhas in an airtight container or ziploc bag at room temperature. Consume within 2-3 days.
2. Queijadinha is a kind of baked goodie that originated in Portugal, and is popular in Brazil. There are many types of "queijadinhas", but the traditional one is prepared with grated coconut, cheese, sweetened condensed milk, sugar, butter, and egg yolks. As you can see, my type doesn't take cheese, butter, and sugar!
3. If you would like to add 1 or 2 tablespoons of grated Parmesan cheese to our recipe, go ahead. It will make our queijadinha de laranja a bit less sweet. As for me, I prefer mine as it is!