I love fried cod cakes so much I selected them to be served as one of the hors d'oeuvres at my wedding reception. They were so delicious that 11 years later my husband still remembers them fondly– and he is not even a big fan of cod fish. As a starter, they are usually accompanied by a rosé sauce or eaten casually with a spritz from a lemon wedge. If you wish, they can also be served as a main dish accompanied by a fresh salad. Cod cakes can also be served with caipirinha.
These cod cakes can be made in large amounts ahead of time and frozen so that they will be ready at hand, saving time.
Although there is more than one version of the recipe in Brazil, the cod cakes that I am about to present to you is my particular favorite because its batter contains beaten egg whites, giving the cod cakes a more delicate, airy texture, and also because the cod cakes are breaded, resulting in a golden crunchy crust.
Because it is such a versatile dish, cod cakes are perfect for serving at both formal and casual events — anything from weddings to trivial occasions, card or board game nights, or the Super Bowl. It all depends on how they are presented, as well what other dishes accompany them. In addition, cod cakes are an easy way to make kids eat fish without all the fuss. My five-year-old ate several of these cakes and came back for more.
Well, I hope that you enjoy these cod cakes (mine are all gone now– my husband, two children, and I devoured them all…and it was a double batch!)
Try your hand at making these cod cakes and share your thoughts with me. 😉
xx
Cod Cakes
(Appetizer)
Yield: About 30 cakes
Segment: Brazilian cuisine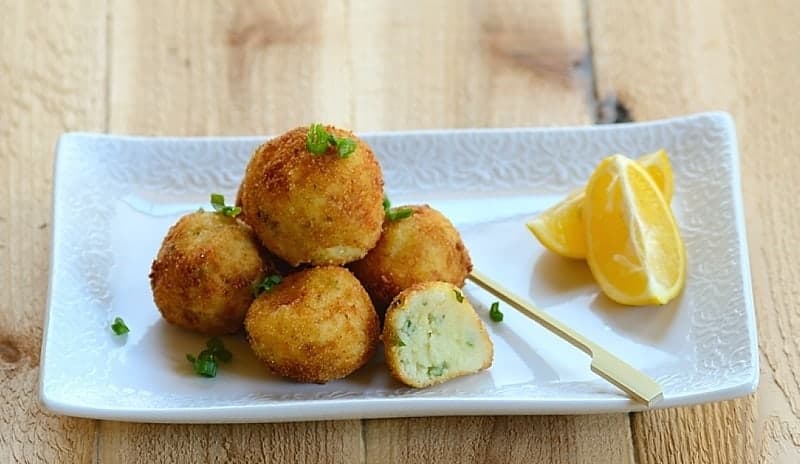 Ingredients:
For the Cod Cake Batter: 
17.5 ounces ( about 1/2 kg) Idaho potatoes
1 – 1/2 teaspoon salt
2-1/2 cups salted cod fillets (skinless or skin-removed)
2 teaspoons green onions, finely chopped
3 tablespoons parsley or cilantro, finely chopped
2 tablespoons white or yellow onion, small diced
A generous pinch of ground white pepper
A pinch of ground nutmeg and cayenne pepper
3 medium eggs
2/3 cups breadcrumbs
1 quart (about 1 liter) vegetable oil for frying
For the Rosé Sauce:
3/4 cup heavy whipping cream (chilled)
3 – 4 tablespoons ketchup
A pinch of salt and a pinch of white ground pepper
Directions:
1. Wash, peel, cut into cubes and cook the potatoes with 1 teaspoon of salt over medium-high heat in a pan filled with enough water to cover the potatoes (approx. 20 minutes) or until the potatoes are tender. Drain and let cool slightly for about 5 minutes.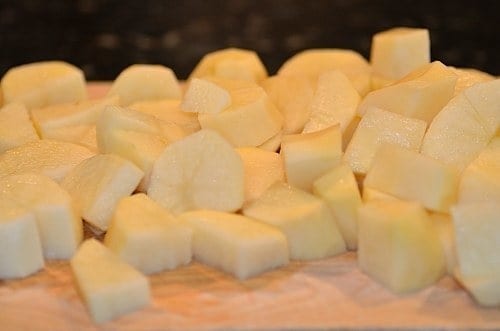 2. Mash potatoes well with a fork.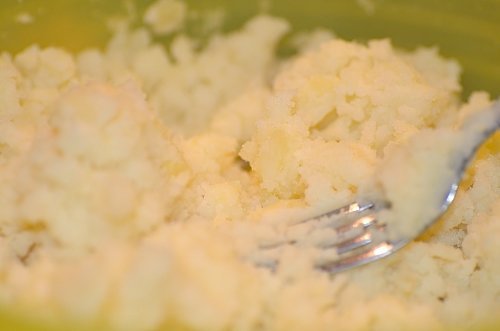 3. De-salt the cod fillets– Put the cod in a bowl and fill with enough water to cover the fillets. Refrigerate for 24 hours, changing the water about 5 or 6 times. Drain the cod before you start to cook it. Then place the fillets in a pan with enough water to cover them and bring to a boil over medium heat. When boiling has begun, reduce heat to low and simmer uncovered for about 5-7 minutes. Drain and let cool. Flake the cod with your hands and add to the mashed potatoes.
4. Add the green onions, cilantro or parsley, onion, 1/2 teaspoon of salt, a generous pinch of ground white pepper, and pinch of both nutmeg and cayenne pepper. Stir everything well to form a homogeneous mixture.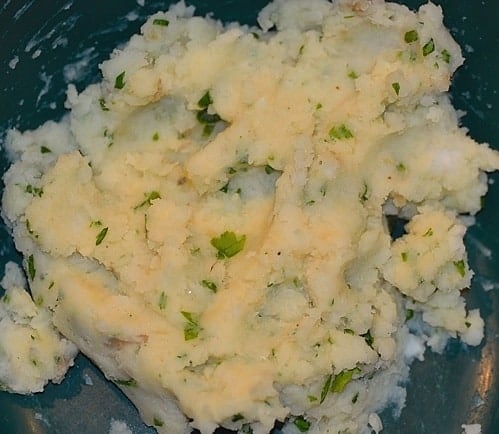 5. Separate the whites from the yolks of 2 eggs. Add the egg yolks to the potato mixture. Place the egg whites in a clean, dry bowl and beat well with an electric mixer on medium-high speed for about 2 minutes or until firm peaks form.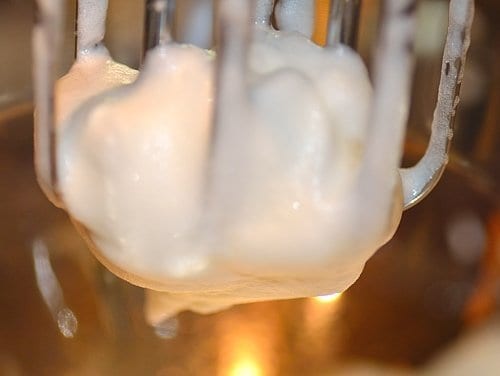 6. Using a plastic spatula, fold the beaten egg whites into the potato mixture until completely incorporated. This will give the cakes a more delicate, airy texture.
7. In a shallow bowl, beat 1 whole egg and set aside. Pour the breadcrumbs onto a baking sheet and set aside.
Using a tablespoon, remove a spoonful of potato mixture and roll to make balls about the size of a walnut with shell. Repeat the process until the mixture is used up.
8. For breading the cod cakes, roll 1 to 4 balls at a time in the beaten egg and lift out with the help of both a spoon and fork in order to drain off excess egg. Then roll the balls well in breadcrumbs. Repeat this process with all the cod cakes.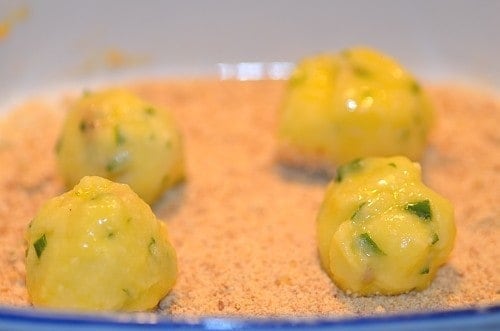 9. For frying the cod cakes, heat the oil to 350° F (180 ° C) in a deep fryer (it is important that the oil reaches this temperature first before starting to fry, or else the cakes will turn out oily). Fry about 6 cod cakes at a time, for 1 to 2 minutes or until golden brown, turning at least once to evenly brown the sides. Remove cod cakes with a slotted spoon and place on a baking sheet lined with paper towels in order to remove the excess fat. Store in a preheated oven at 190 ° F (about 90 ° C) for up to 15 minutes to keep the cod cakes warm. Serve cod cakes with lemon wedges or rosé sauce (recipe below).
10. To prepare the rosé sauce: Mix all the ingredients together until the mixture is homogenous. Place in a ramekin and serve accompanying the cod cakes.
Note: The cod cakes can be fried up to 4 hours before serving and be kept at room temperature. However, before serving, place them on a baking sheet lined with parchment paper and bake in a preheated oven at 390 º F (200 º C) for about 10 minutes or until they are hot. If you want to freeze them after they are fried and excess fat removed, place in the freezer in a clean, covered plastic container for up to 1 month. Remove from the freezer and thaw at room temperature for 15 minutes. Then place on a baking sheet lined with parchment paper and heat in a preheated oven at 390 º F (200 º C) for about 12 minutes or until hot.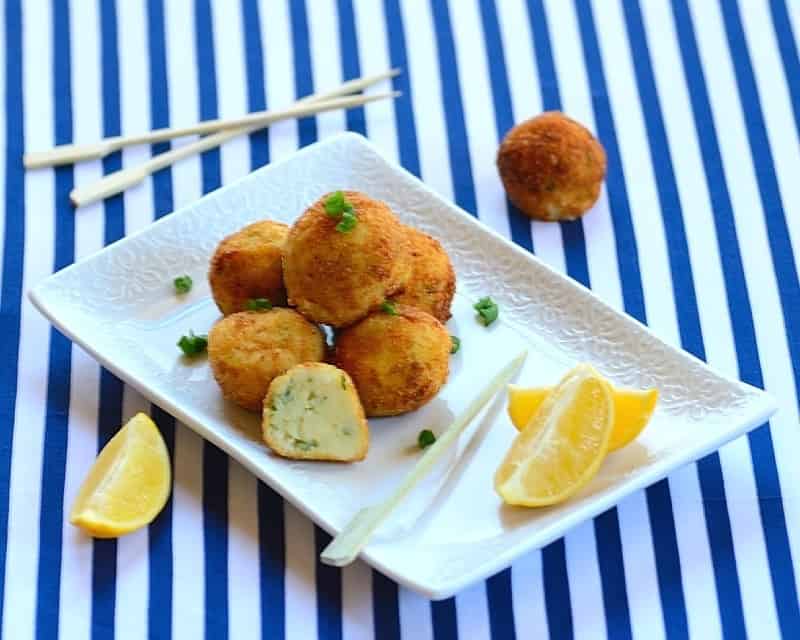 Check out other delicious Lenten recipes: