A list of 50 easy Brazilian must-try recipes, including healthy and indulgent dishes that will make your mouth water. All ingredients are widely available.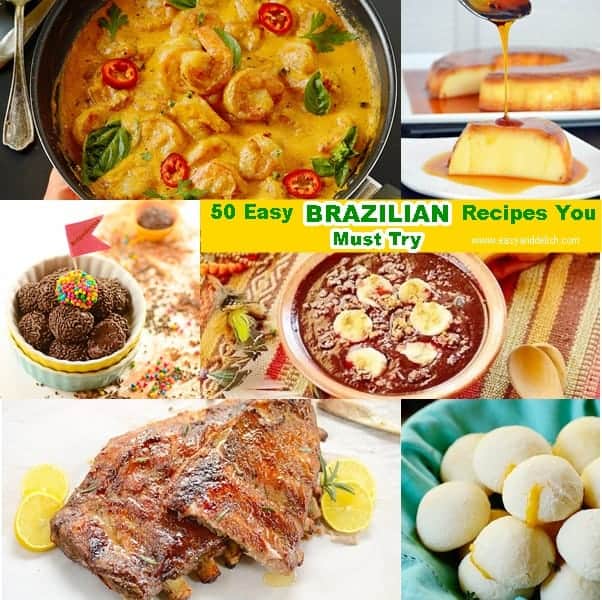 So, do you love easy recipes?
Well, we've got you covered with these 50 Easy Brazilian Must-Try Recipes.
Most of these are recipes of mine, but there are a few from other bloggers and chefs, too.
Of note, there are both classic and also contemporary recipes.
Some are gluten-free or low carb, while others are quite indulgent.
However, all of them, without exception, are easy to prepare, and all of their ingredients are readily available in local supermarkets.
There are appetizers, snacks, breakfast, drinks, dinners, as well as desserts and more in this list of easy Brazilian recipes.
I think it would be fair to say that I have established myself as an authority on Brazilian cuisine...
... both as a native of Brazil and as a professional chef who has blogged about Brazilian cuisine for many years.
Additionally, I hope I can be forgiven for thinking that Brazilian food is the best in the world!
Make at least some of these dishes and you will come to agree with me.
So here they are!
50 Easy Brazilian Recipes to Must Try & Make Your Mouth Water
1. Brigadeiros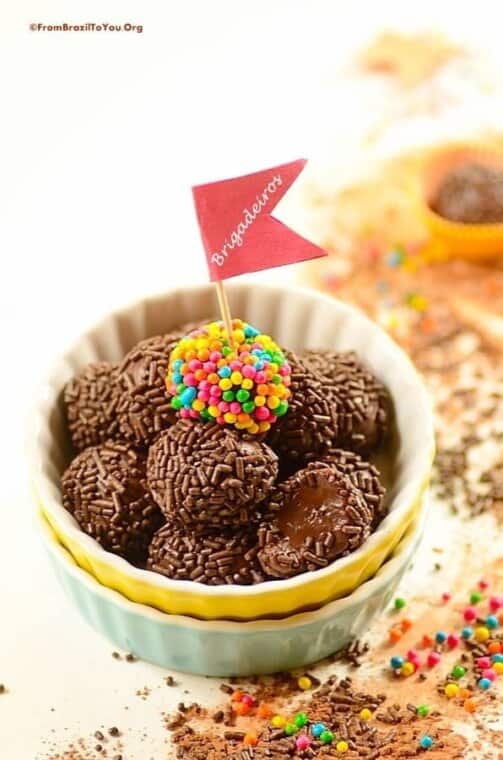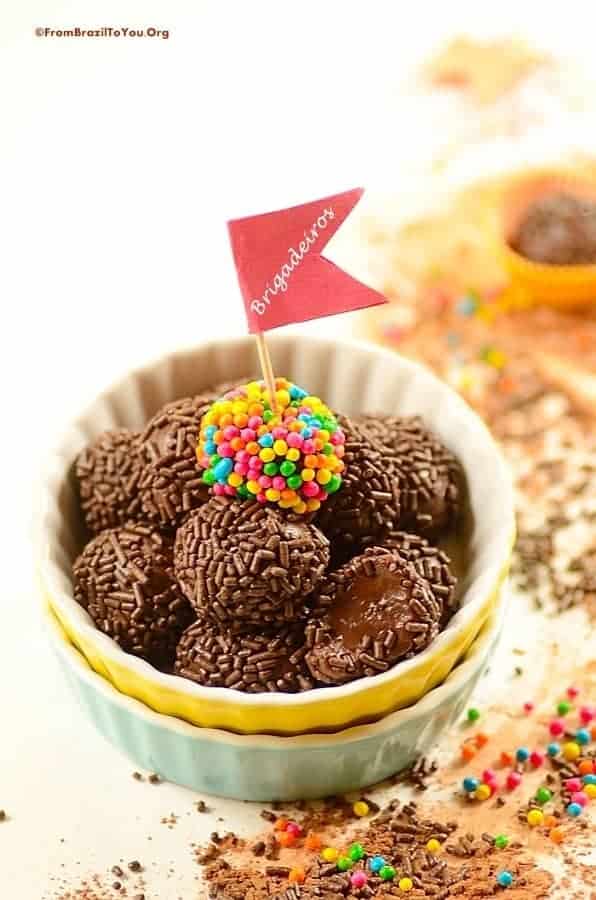 2. One Pot Shrimp in Coconut Sauce (Camarão no Leite de Coco)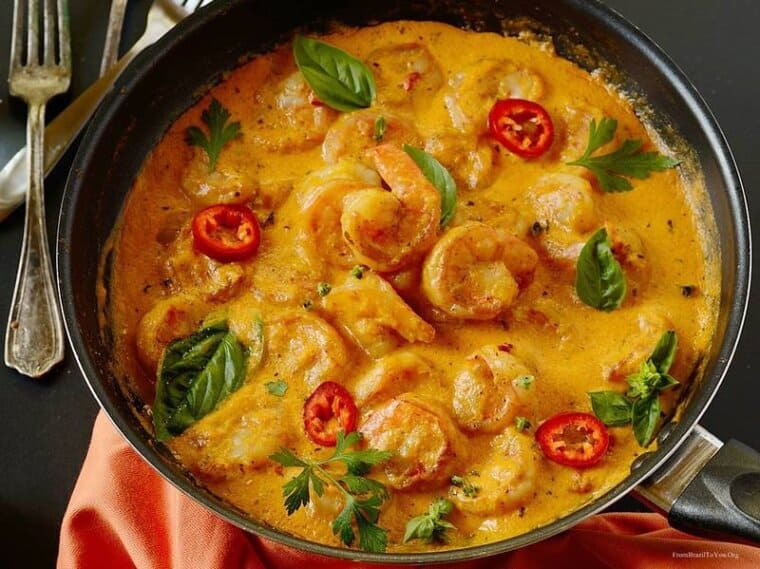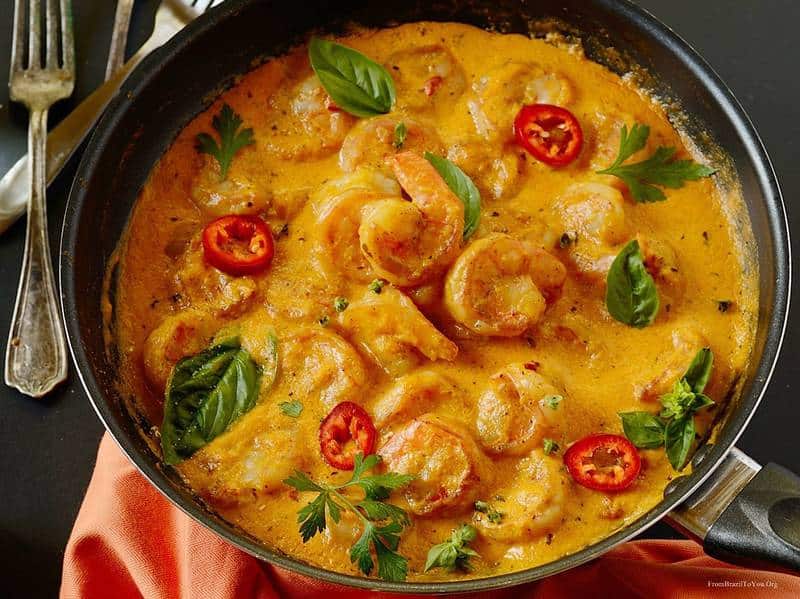 3. Cheddar Filled Brazilian Cheese Rolls (Pão de Queijo com Cheddar)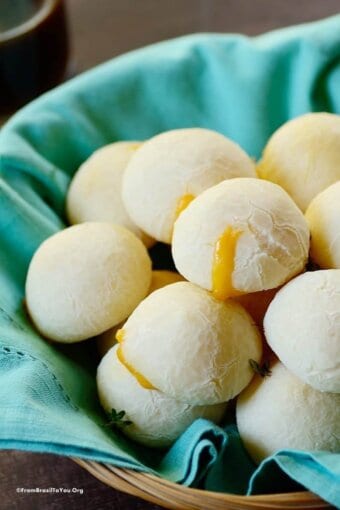 4. Ham & Cheese Baked Rice (Arroz de Forno)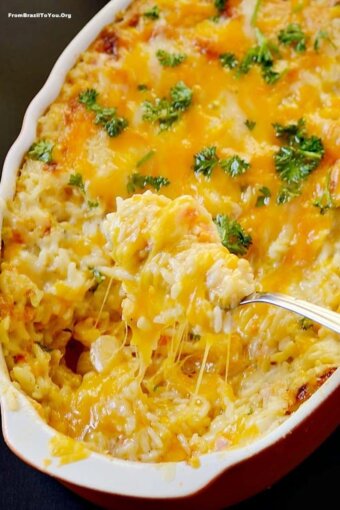 5. Brazilian-Style Pork Ribs (Costela de Porco Assada)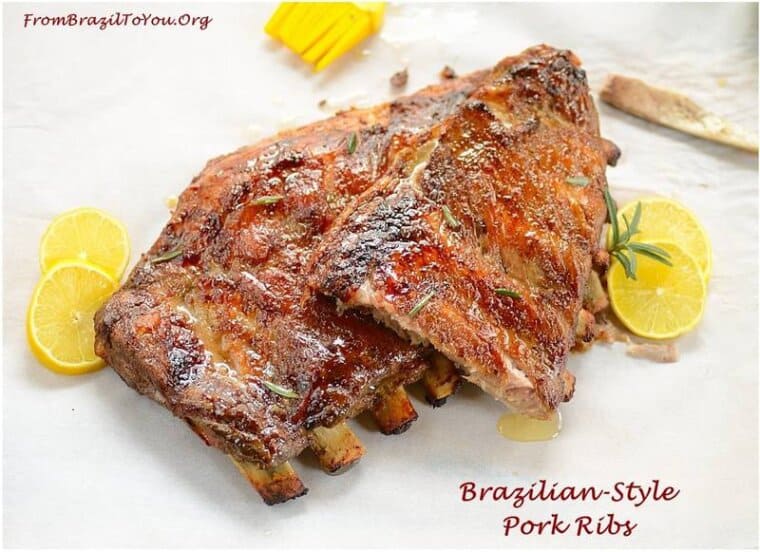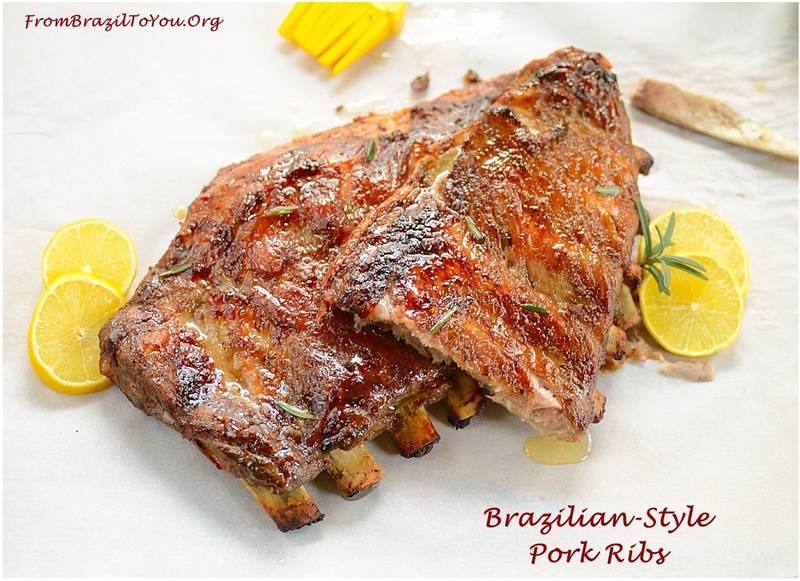 6. Brazilian Doughnut Holes (Bolinho de Chuva)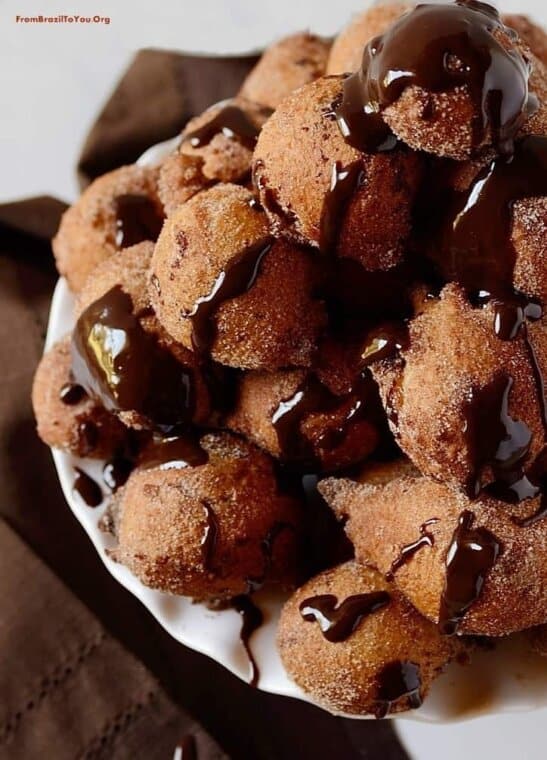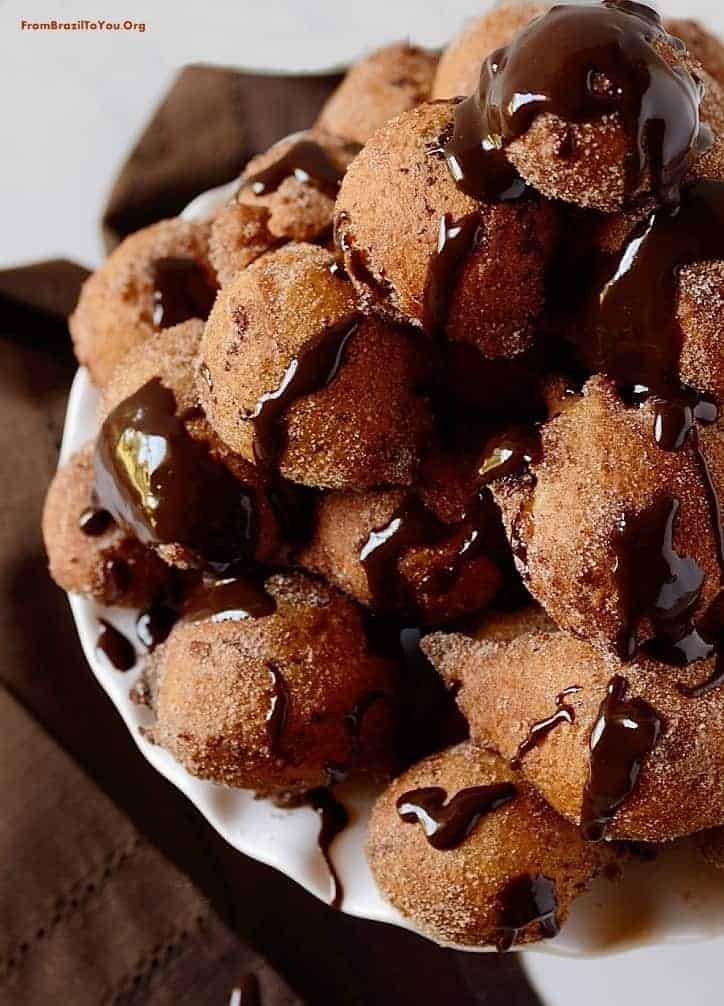 7. Grilled Cheese Sticks (Espetinho de Queijo)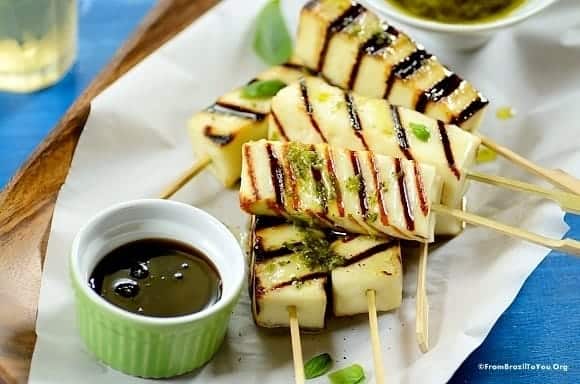 8. Brazilian Fried Chicken Bites (Frango a Passarinho)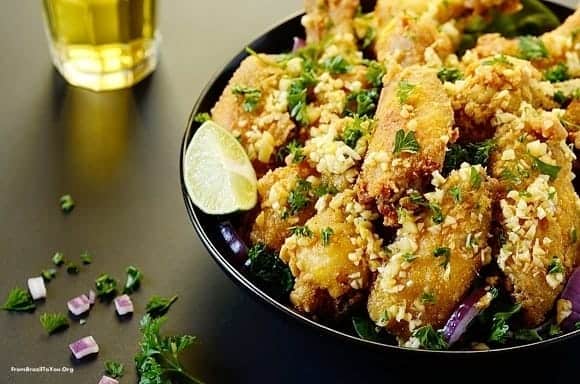 9. Beach-Style Cold Chicken Sandwich (Sanduíche Natural de Frango)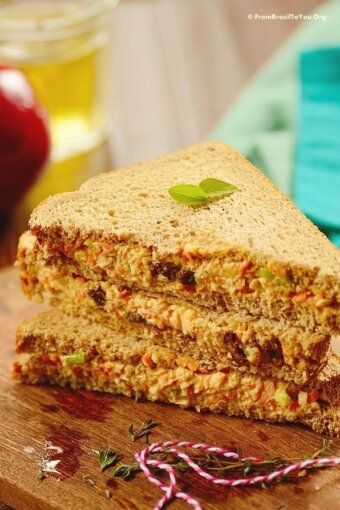 10. Strawberry Caipirinha (Caipirinha de Morango)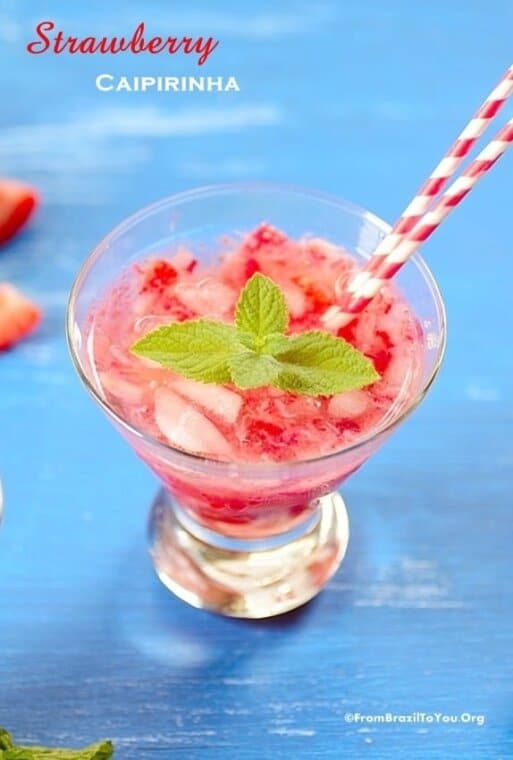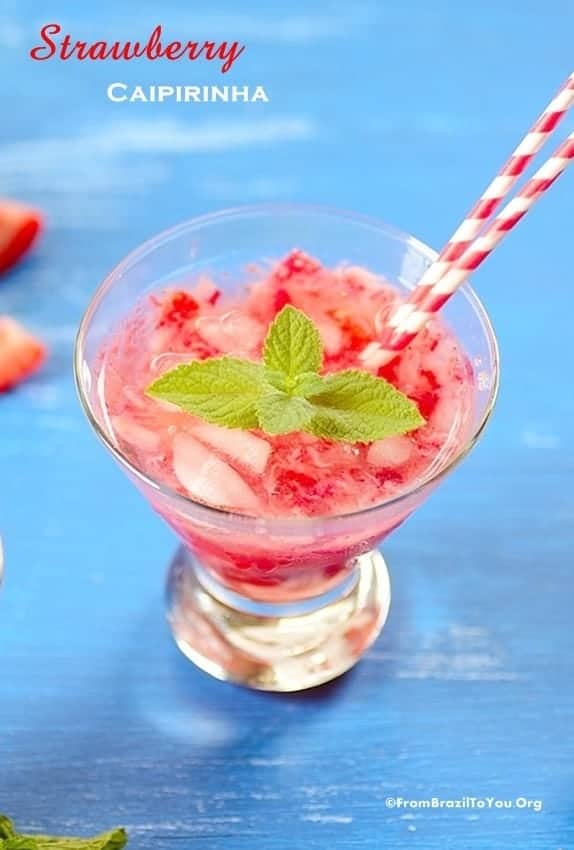 11. Brazilian Limeade (Limonada Suíça)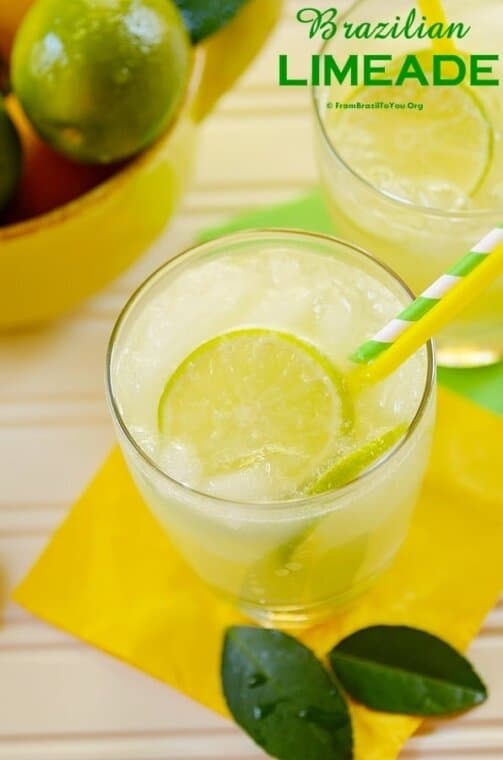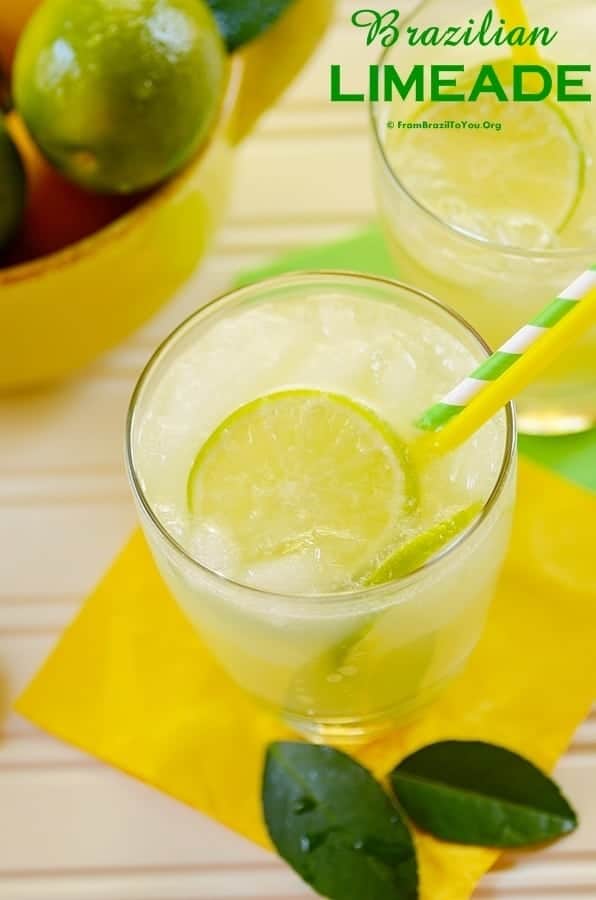 12. Brazilian Coconut Kisses (Beijinhos de Coco)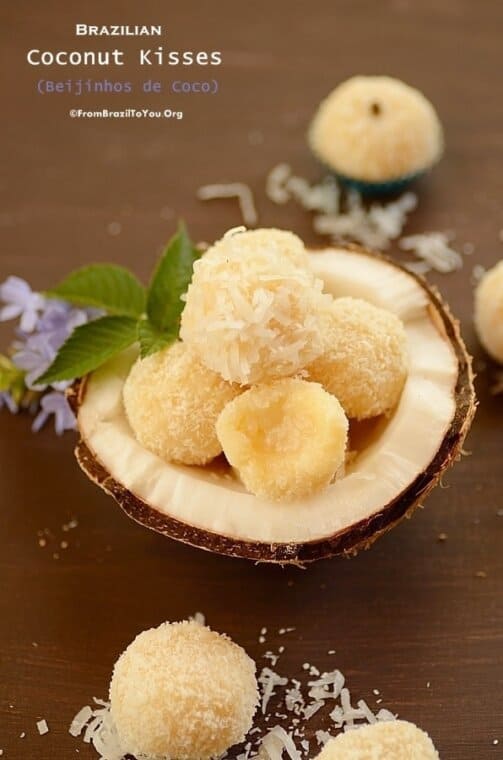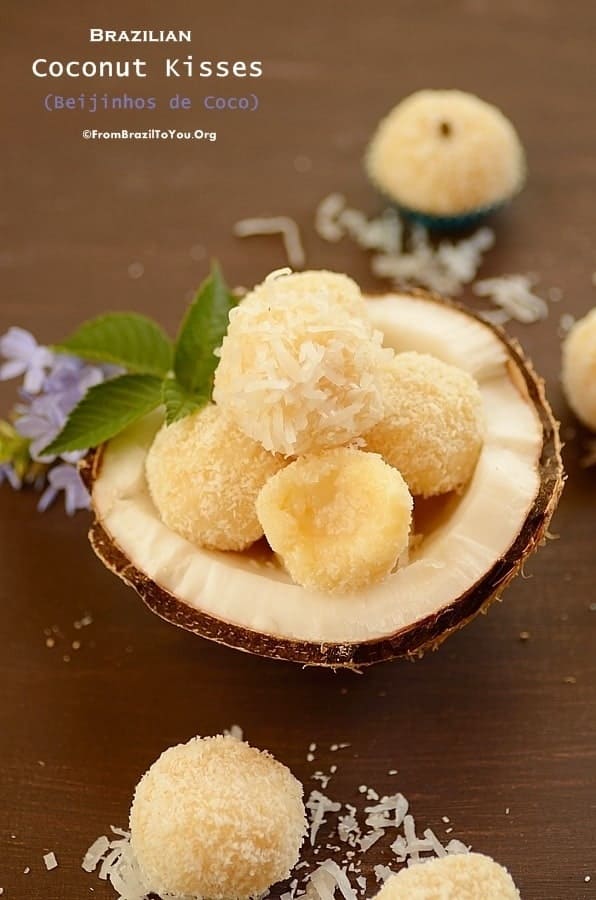 13. Brazilian Peanut Brittle (Pé de Moleque)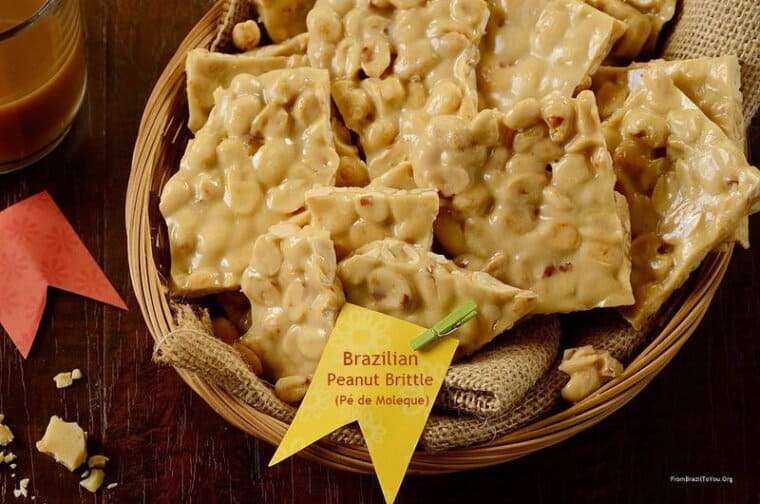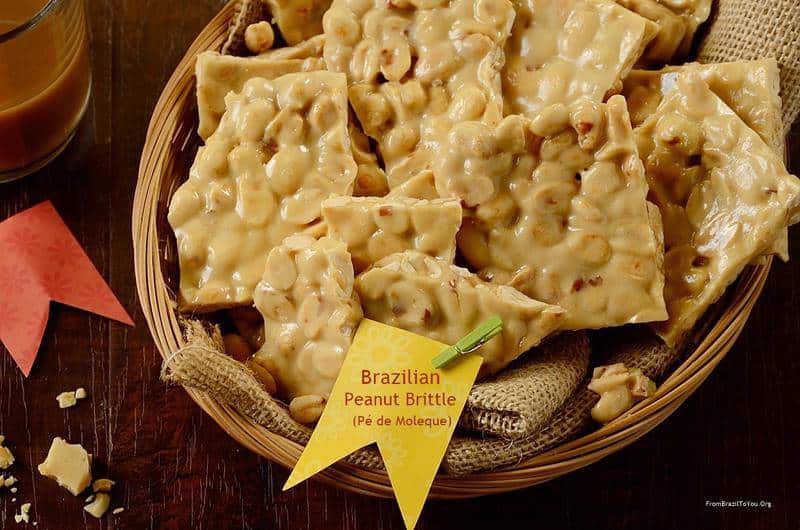 14. Brazilian Gluten- Free Coconut "Muffins" (Quejadinha)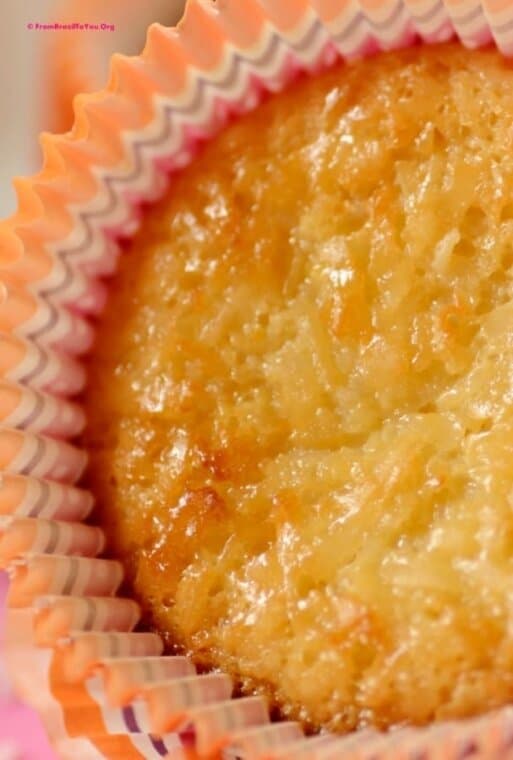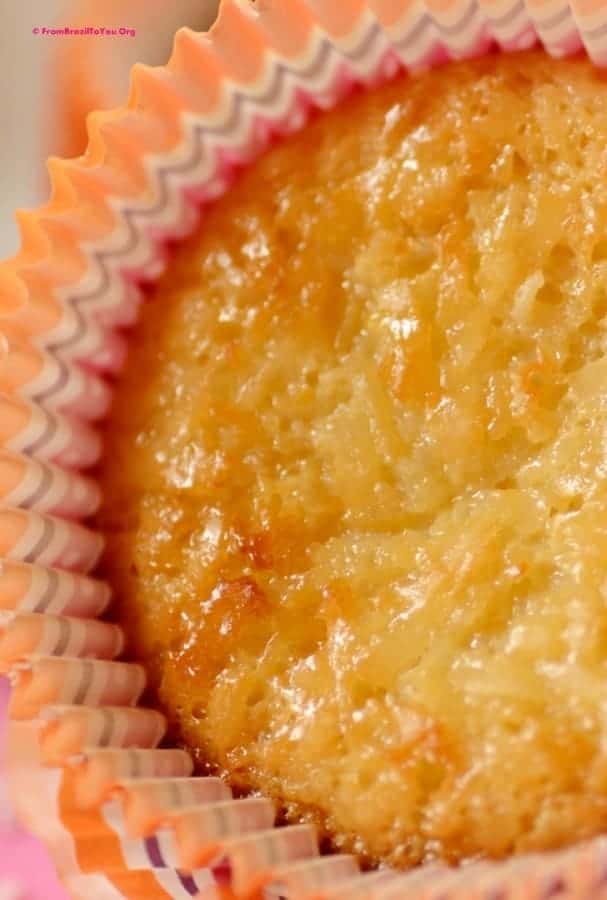 15. Açaí Bowl (Açaí na Tigela)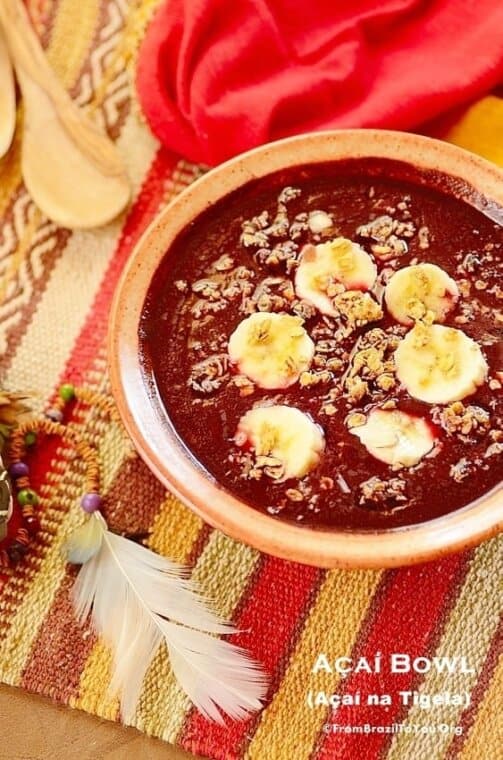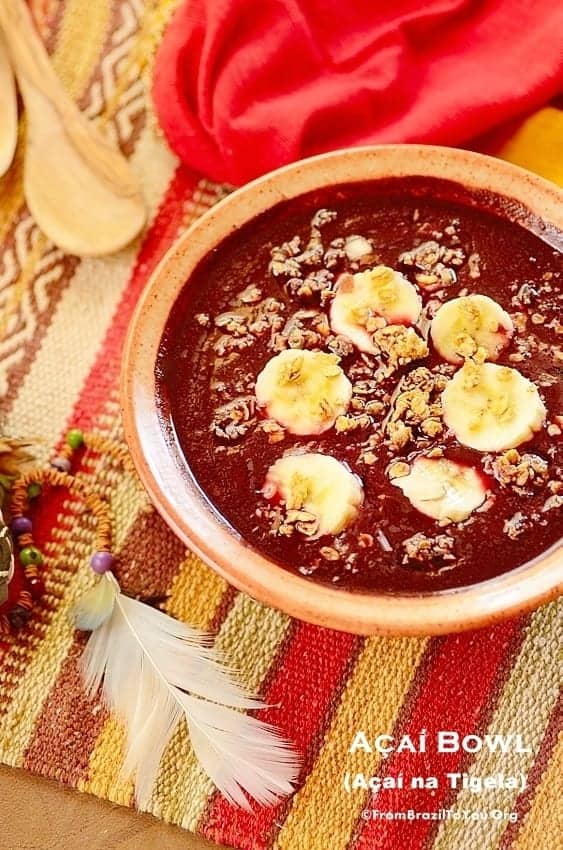 16. Kitchen Blender Corn Bundt Cake (Bolo de Milho de Liquidificador)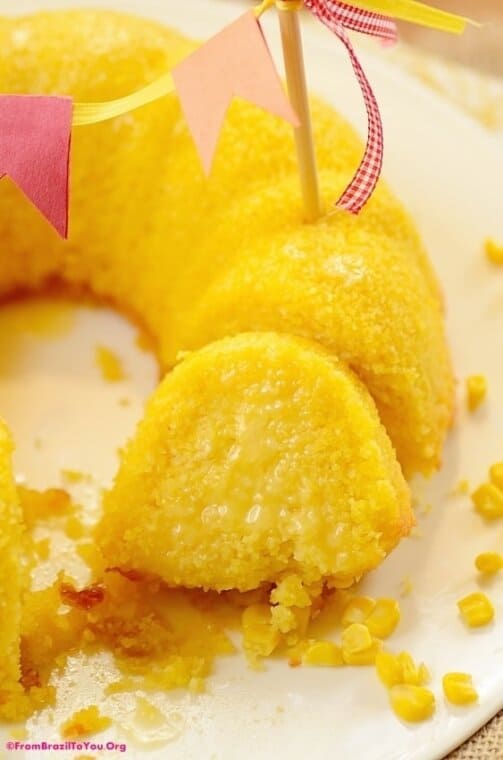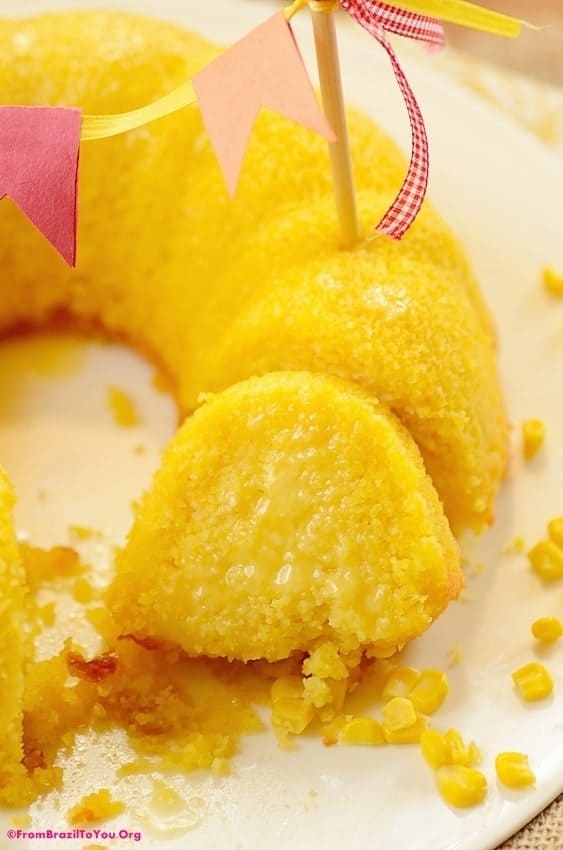 17. Brazilian Flan (Pudim) from Cynthia Presser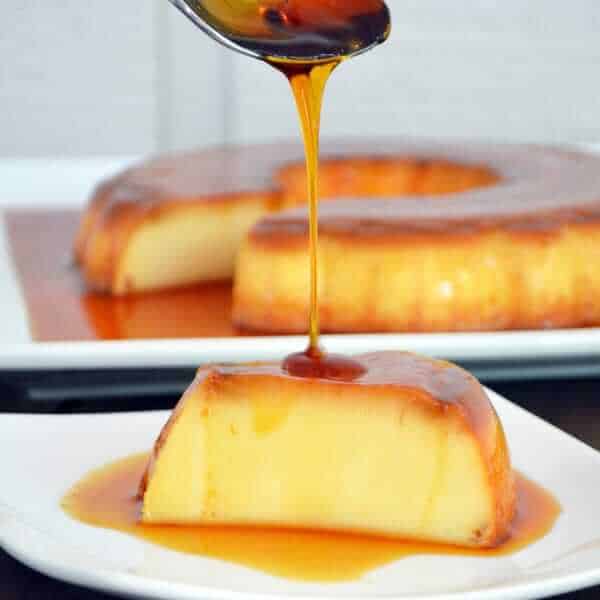 18. Black Beans (Feijão Preto)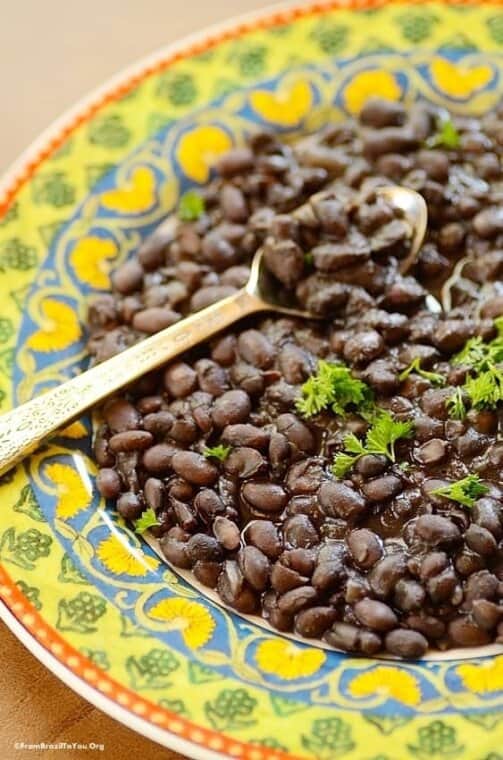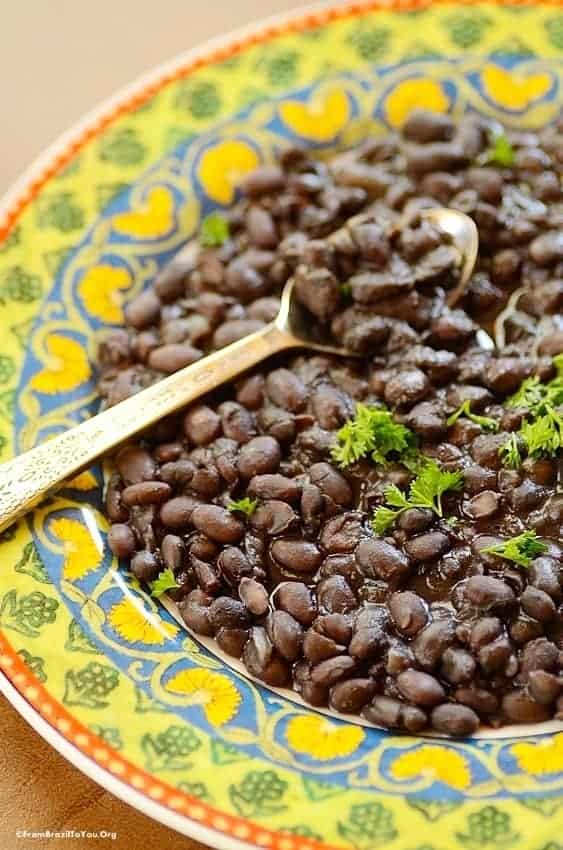 19. Brazilian Cream Cheese Spread (Requeijão)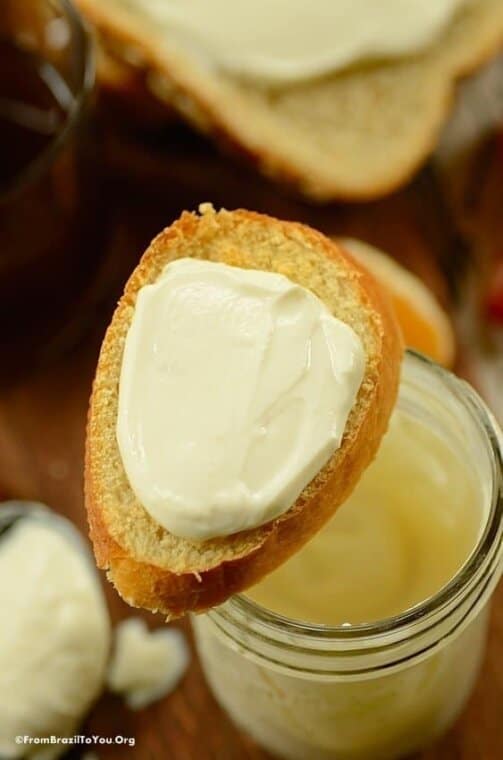 20. Papaya Cream (Creme de Papaia Com Cassis)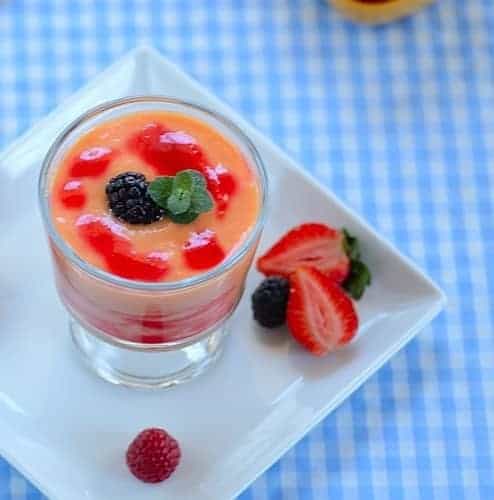 21. Quindim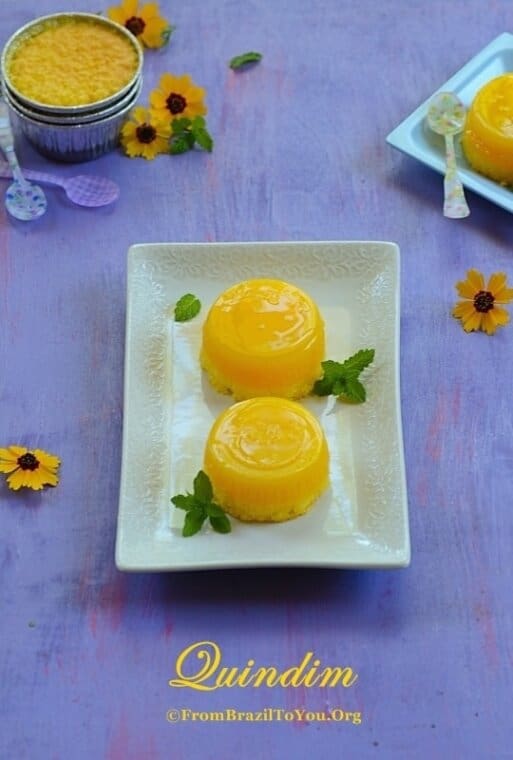 22. Brazilian Shrimp Stew (Ensopado de Camarão)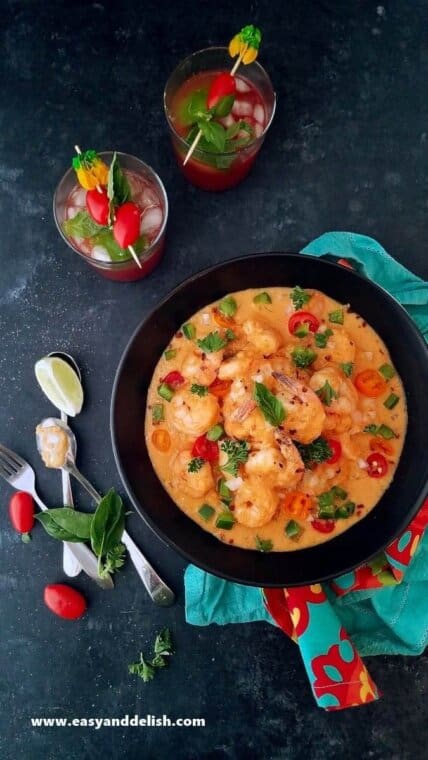 23. Brazilian Vinaigrette Salsa from Olivia's Cuisine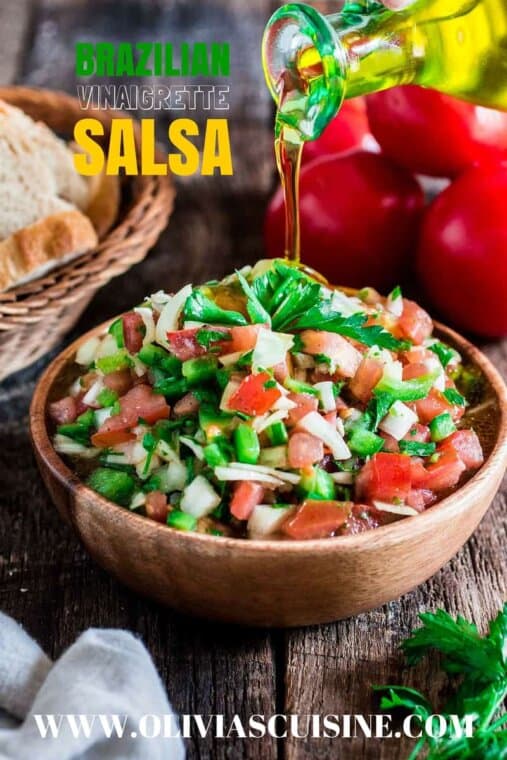 24. Tapioca Breadsticks (Biscoito de Polvilho)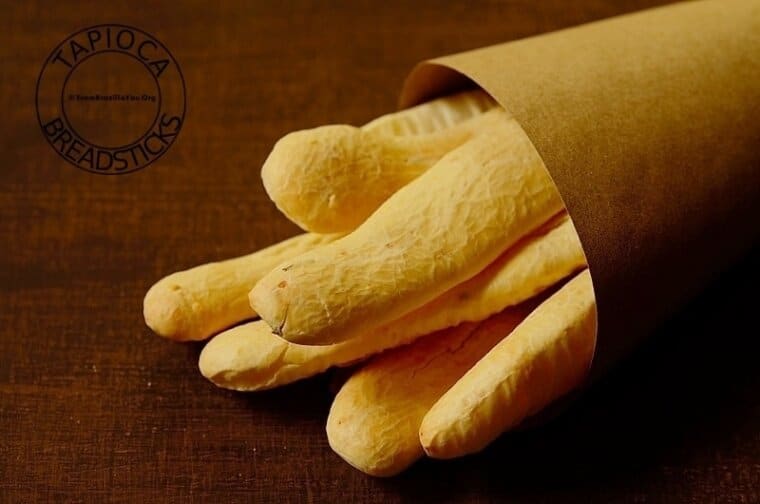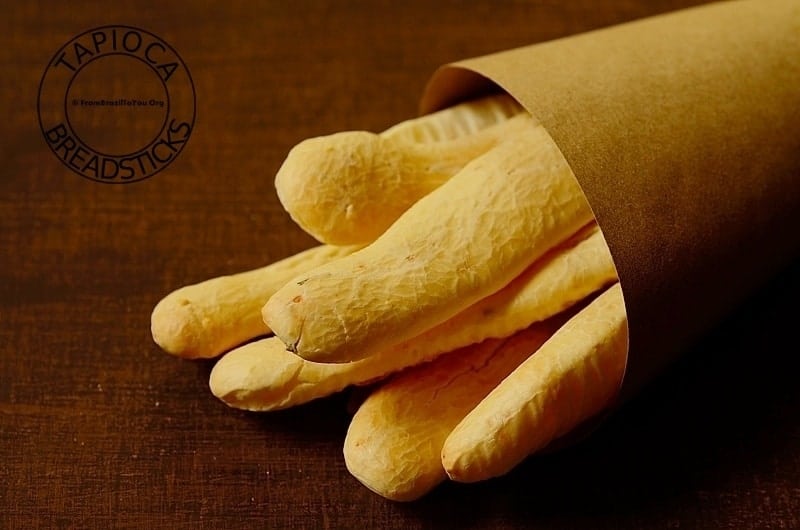 25. Brazilian French Toast (Rabanada)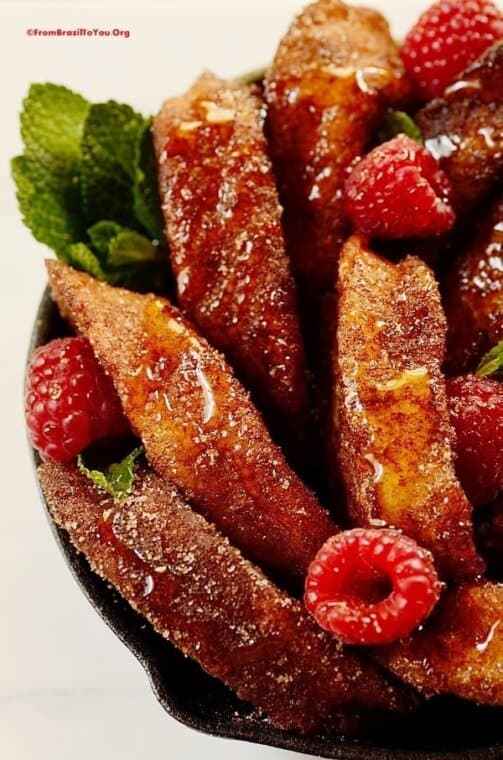 26. Apple Crumb Cake (Cuca de Maçã)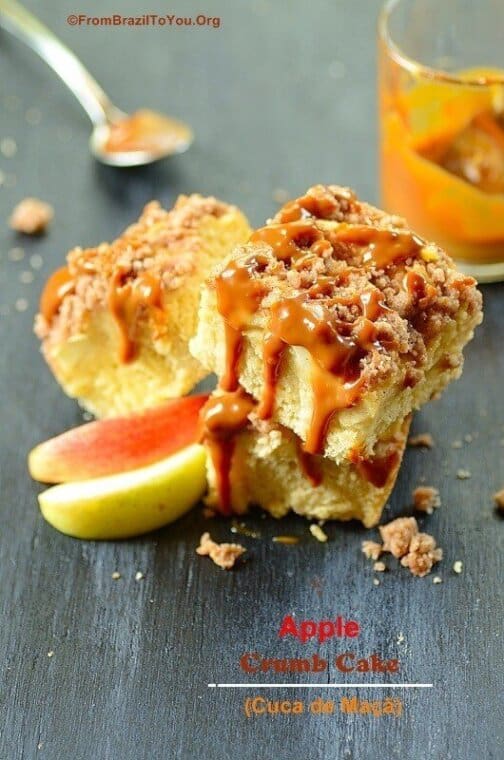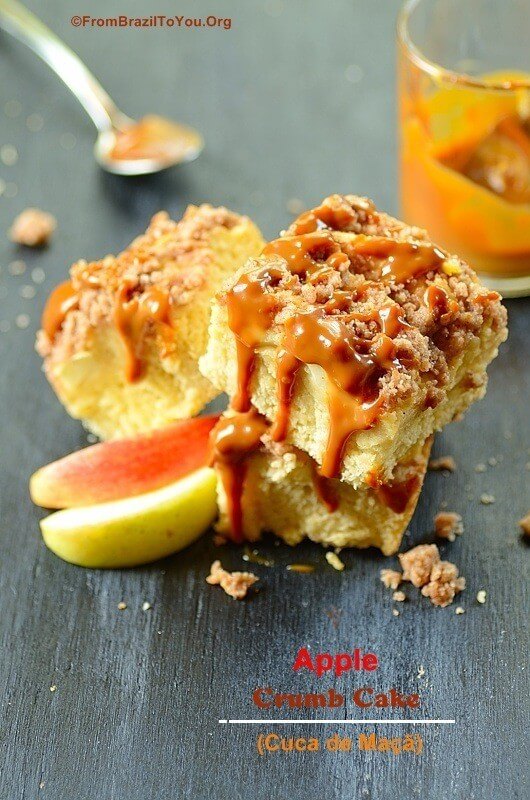 27. Skirt Steak with Chimichurri (Fraldinha)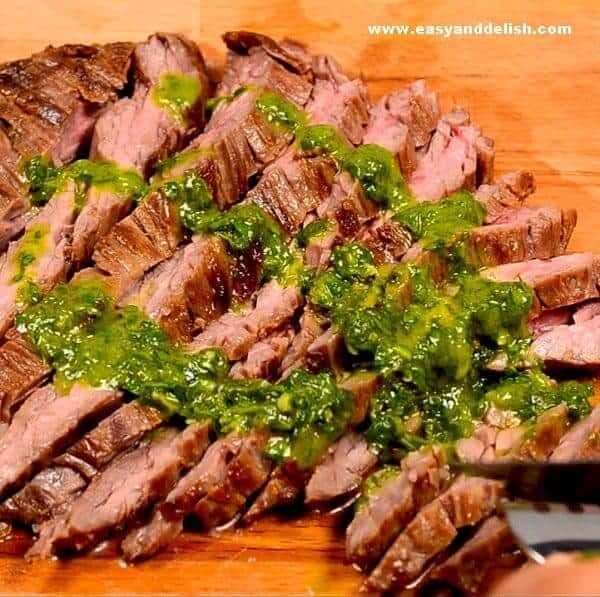 28. Cheese Fried Empanadas (Pastel de Queijo) from Mani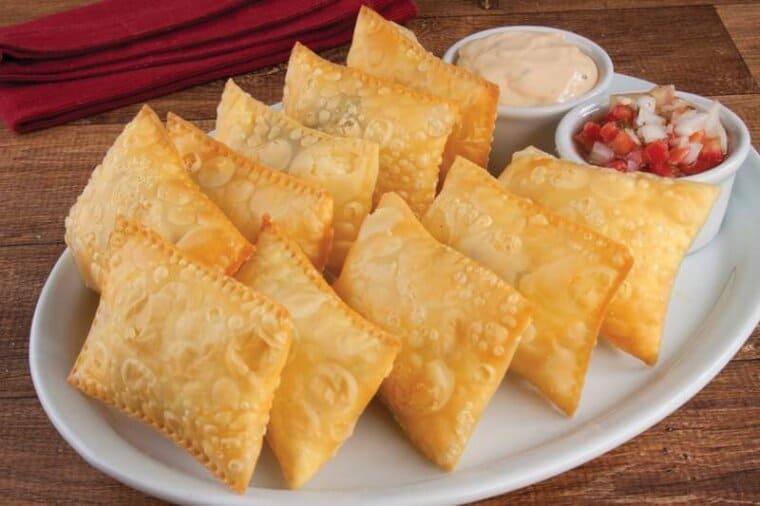 29. Flan Cake (Bolo Pudim) from Pies and Tacos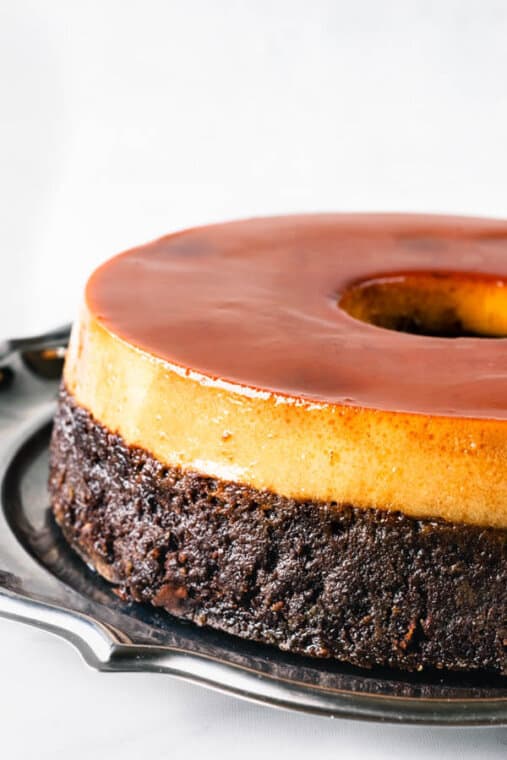 30. Bread Pudding (Pudim de Pão)
31. Grandma's Chicken Soup (Canja de Galinha)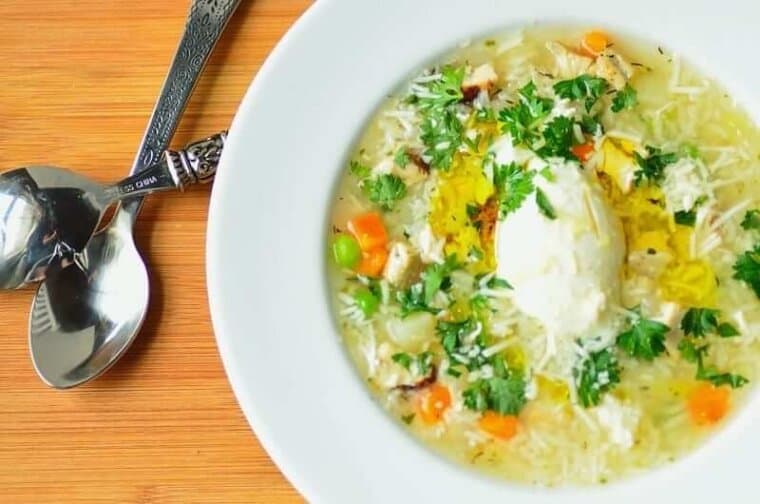 32. Brazilian Rice Pudding (Arroz Doce)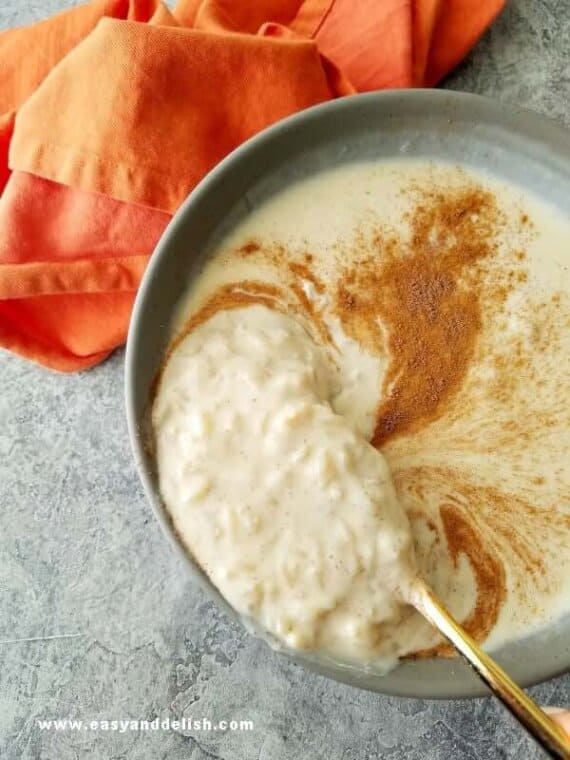 33. Shrimp Tapioca Crepes (Tapioca com Camarão)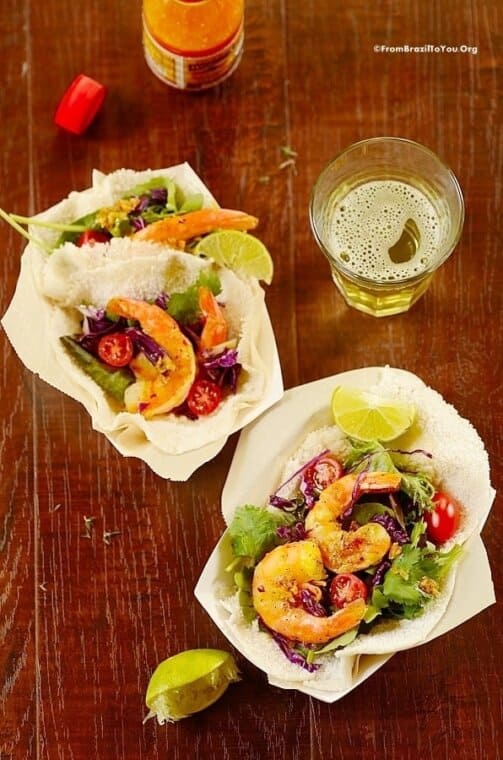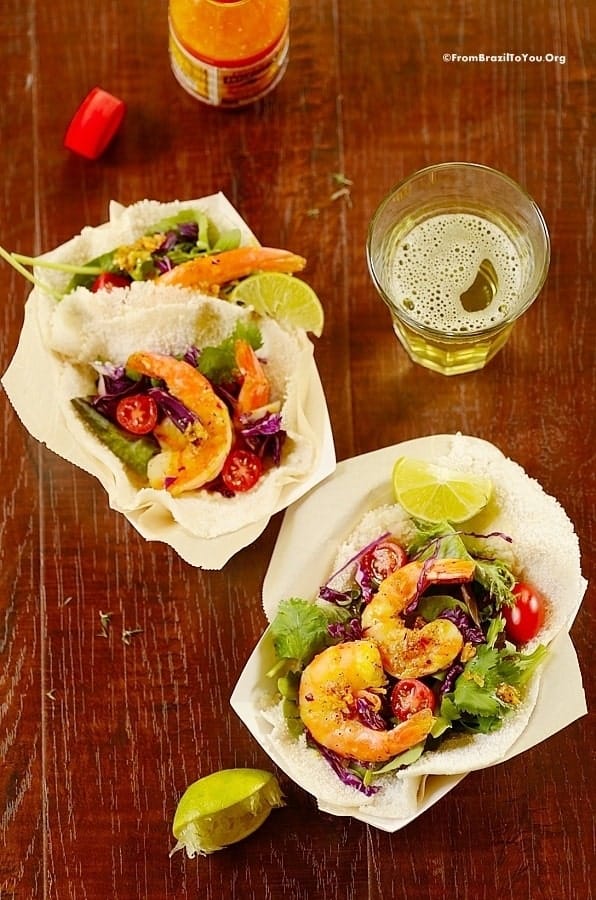 34. Brazilian Carrot Cake (Bolo de Cenoura)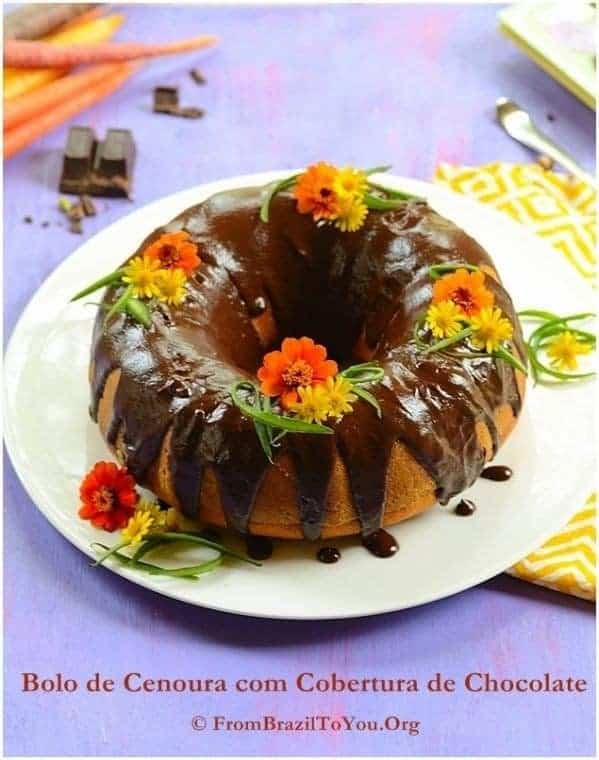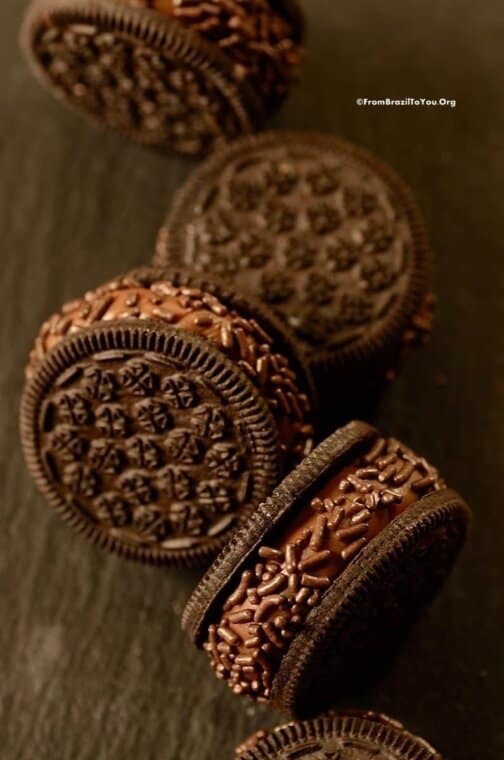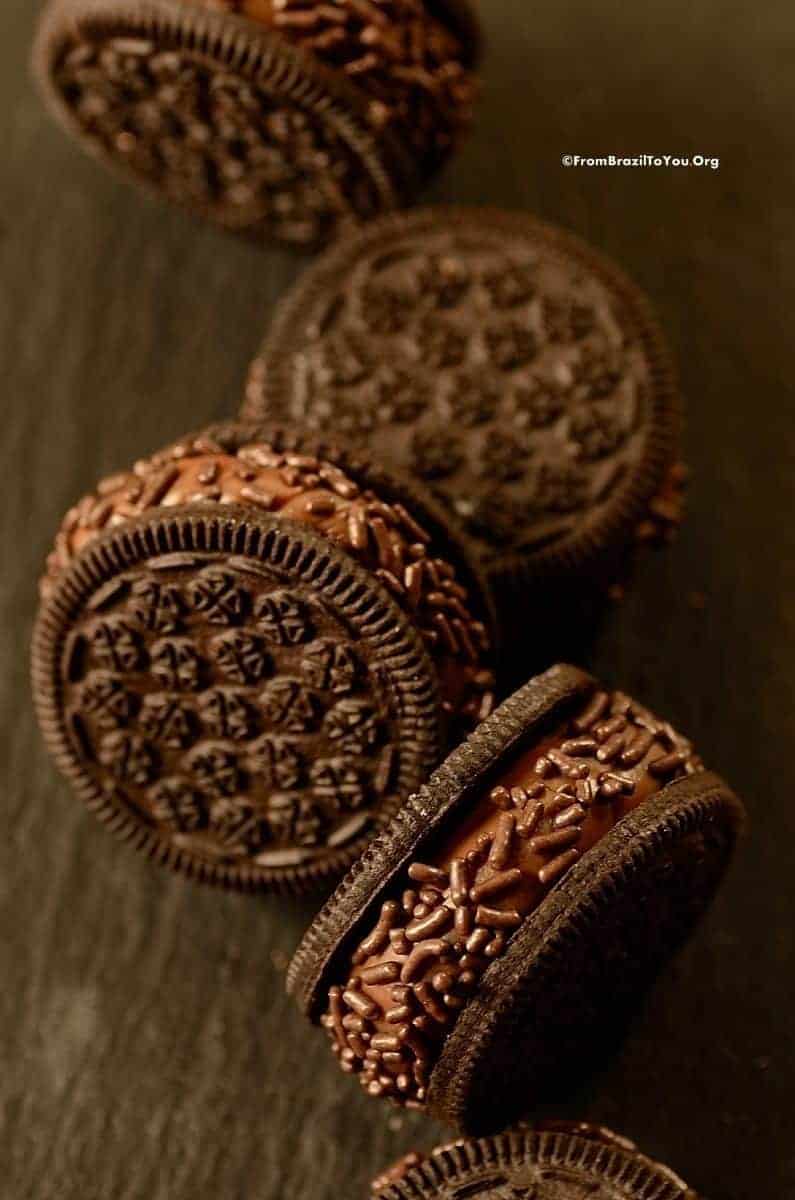 36. No Bake Tapioca Cake (Bolo de Tapioca)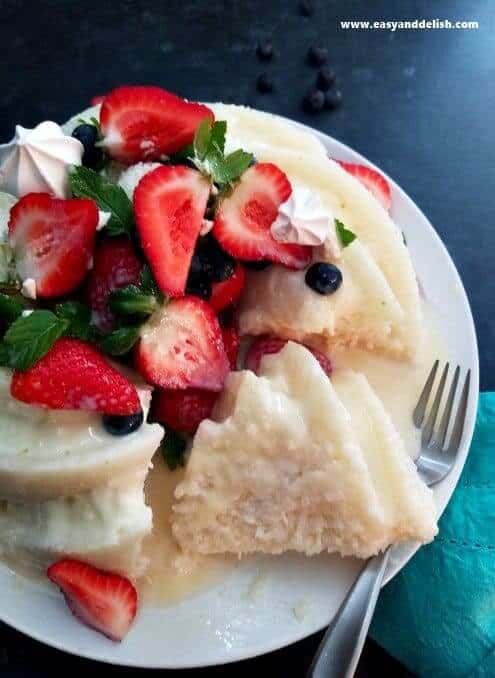 37. Brazilian Potato Salad (Salada de Batata)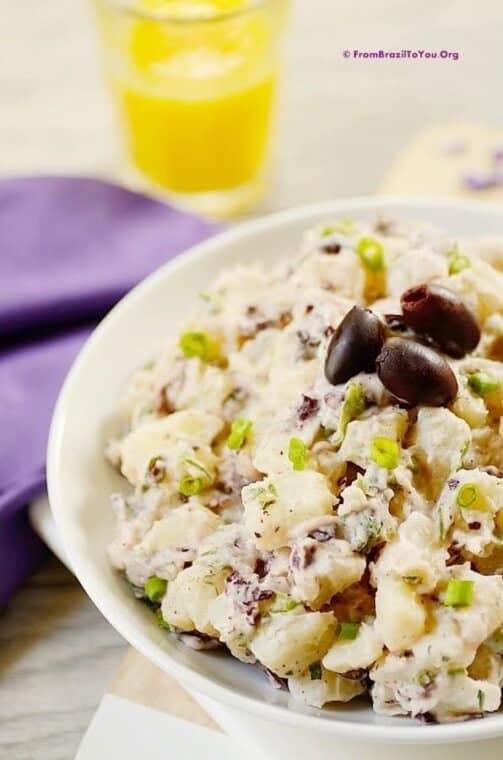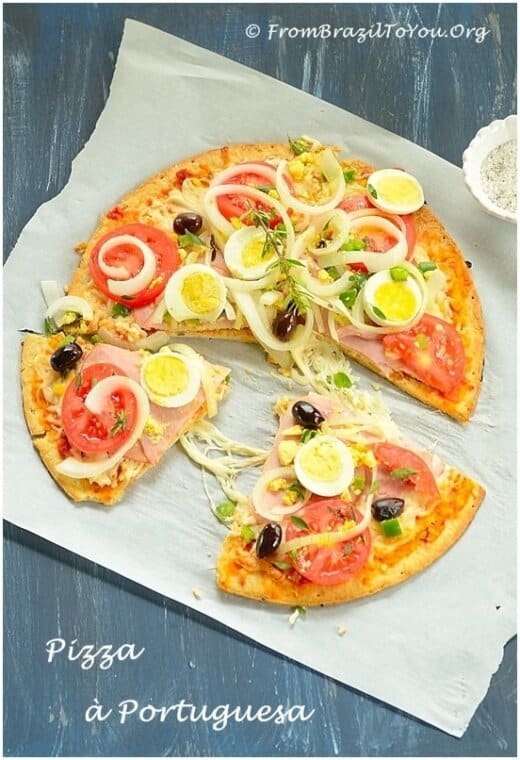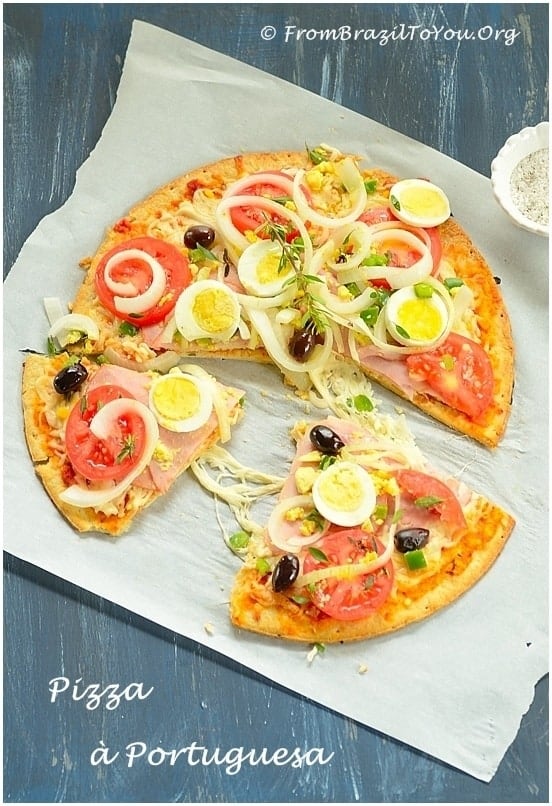 39. Eggless Avocado Mousse (Mousse de Abacate)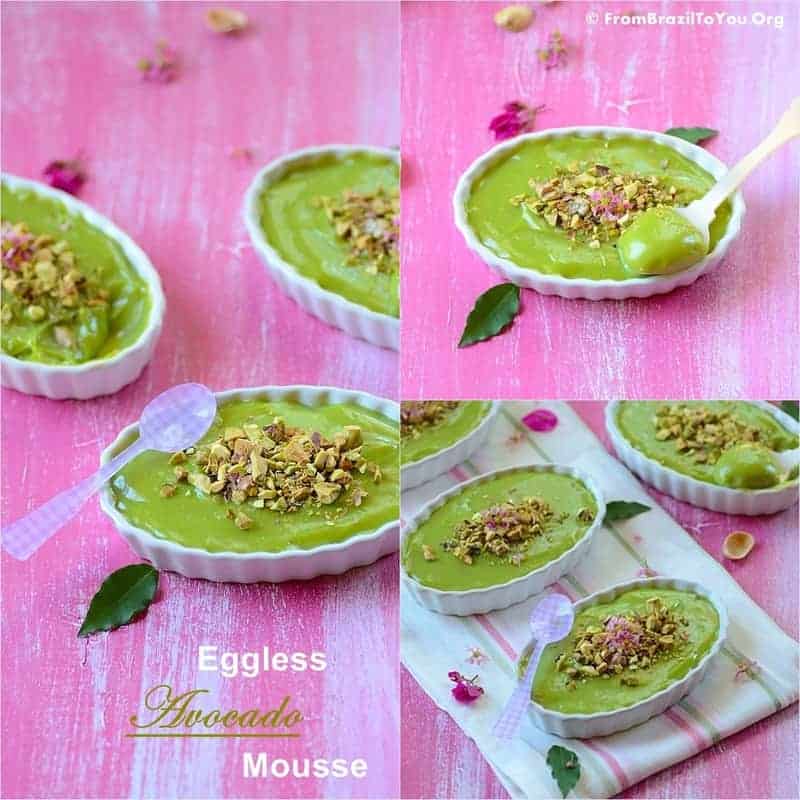 40. Brazilian Mac & Cheese (Macarronada)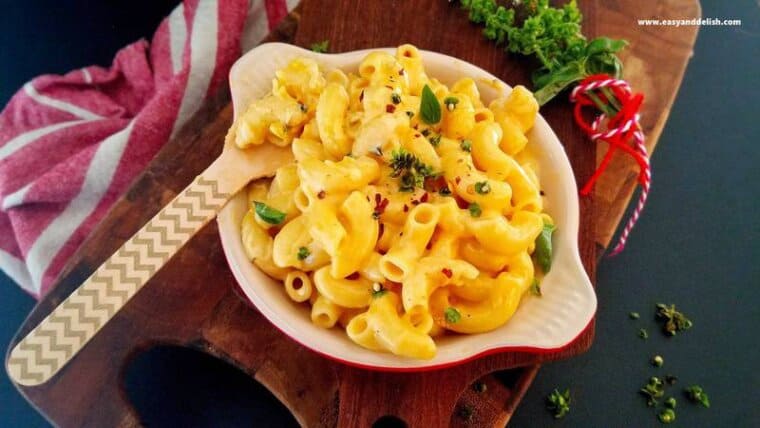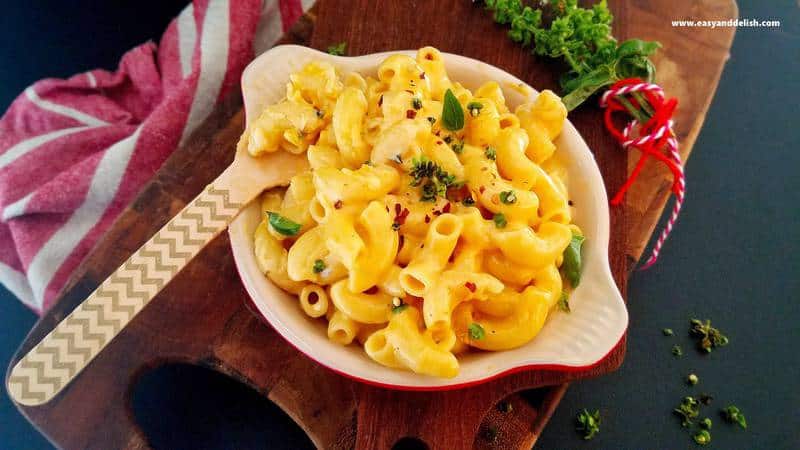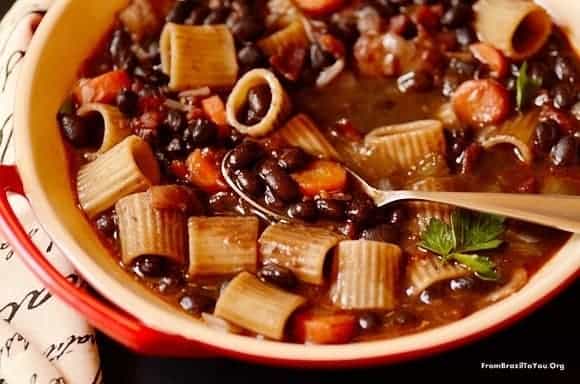 42. Brazilian Corn Chowder (Sopa de Milho Verde)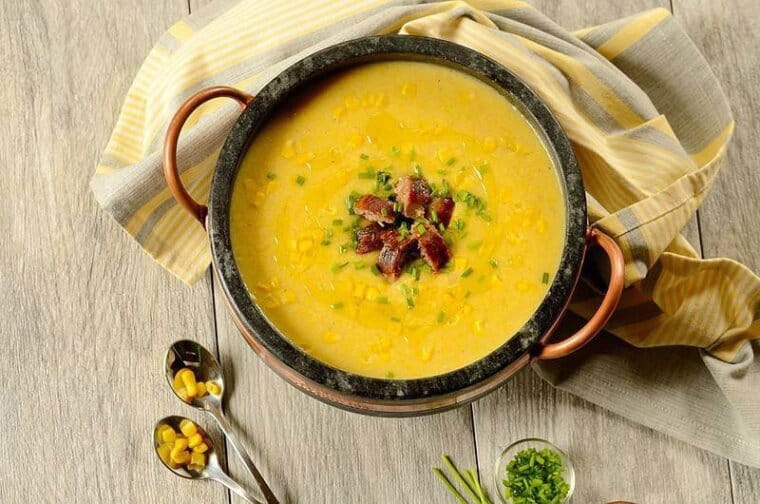 43. Brazilian Cornmeal Cake (Bolo de Fubá) from Goya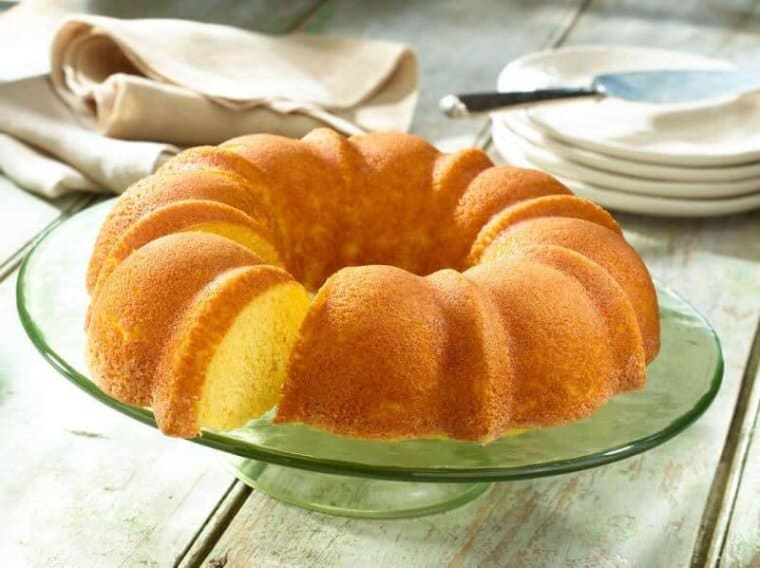 44. Brazilian Corn Magic Cake (Bolo Pega Marido de Milho)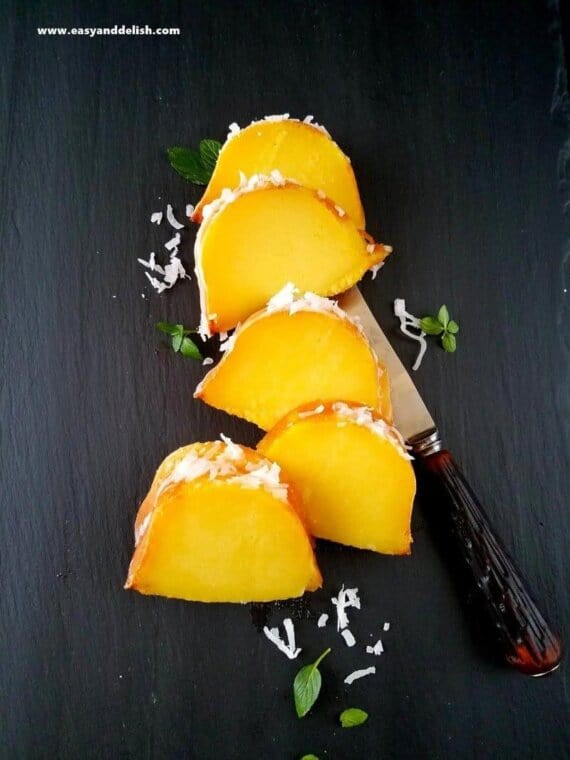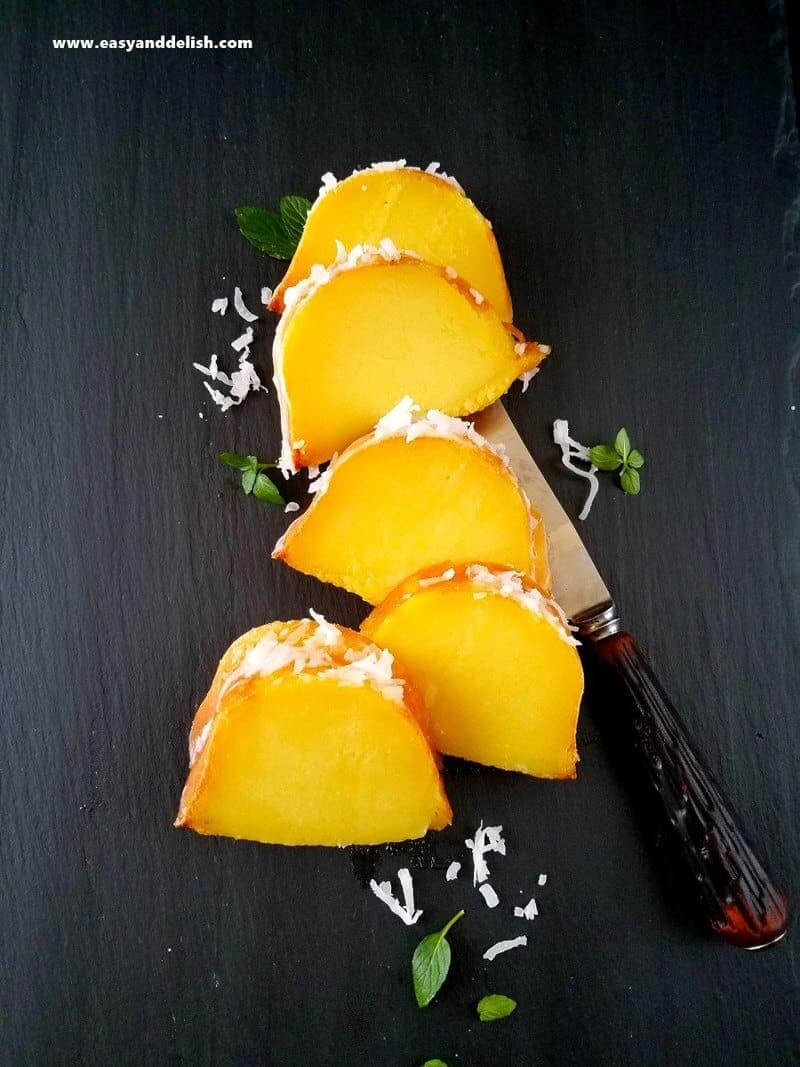 45. Roasted Top Sirloin (Picanha de Forno)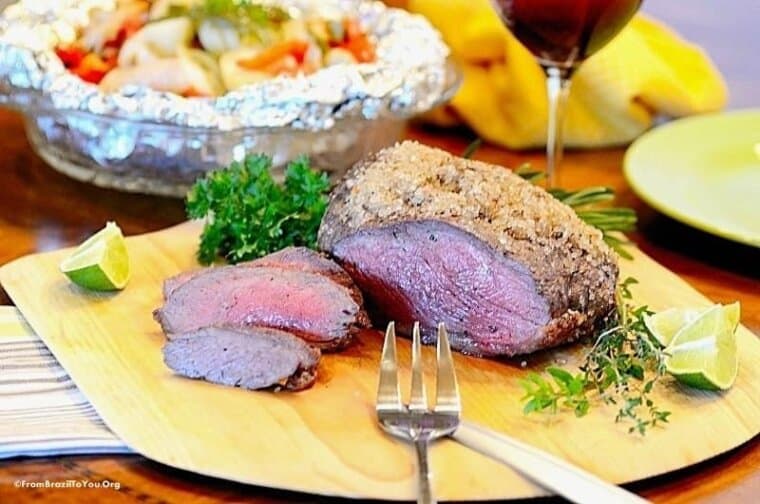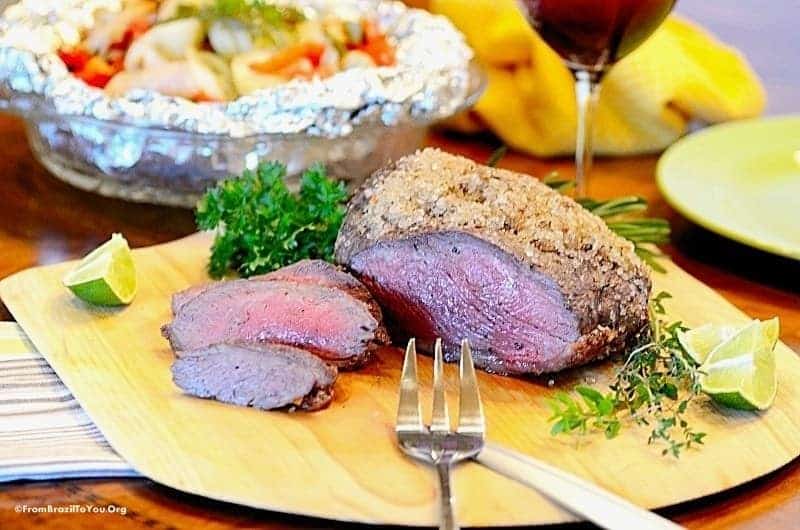 46. Cod in Cheese Sauce (Bacalhau Quatro Queijos)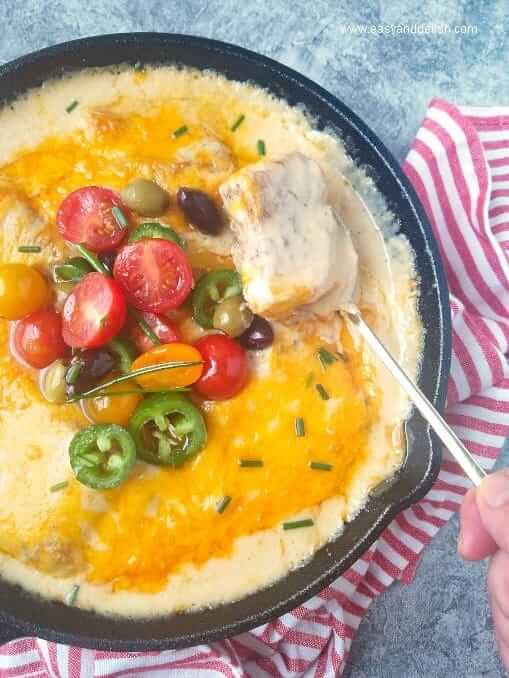 47. Chicken Fricassee (Fricasse de Frango)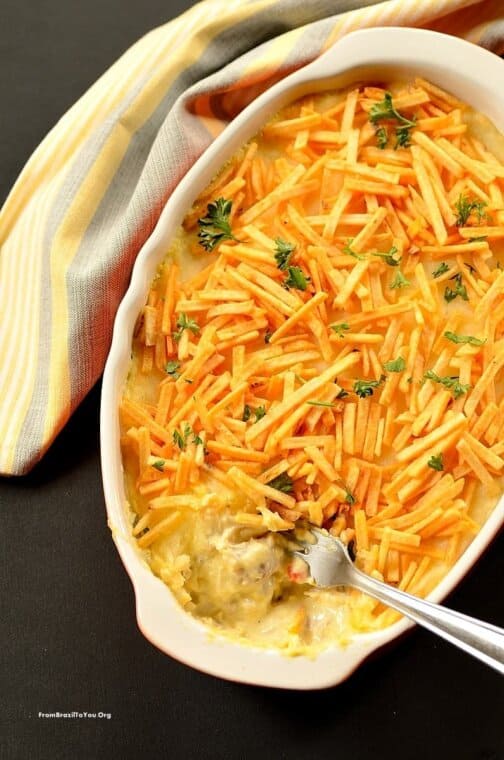 48. Brazilian Saffron Rice with Chicken (Galinhada)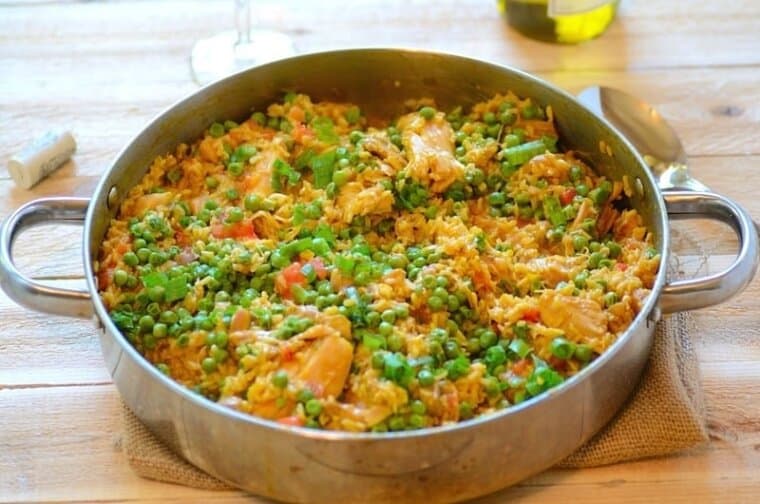 49. Roasted Peanut Ice Cream ( Sorvete de Paçoca)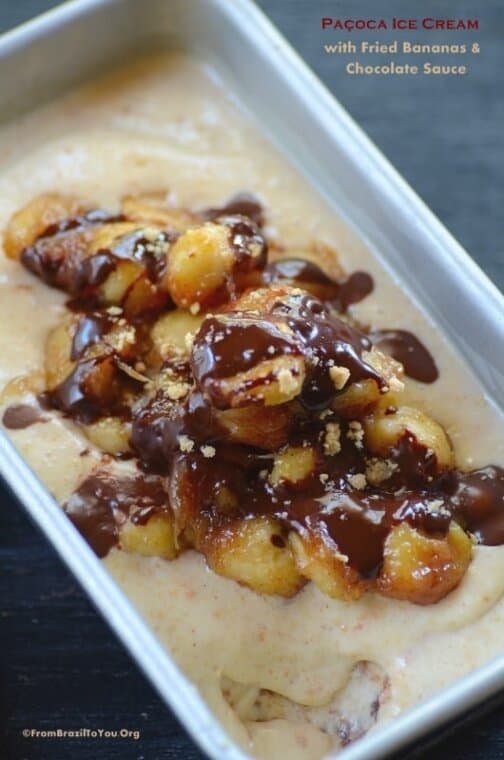 50. Creamy Corn Gratin (Creme de Milho Gratinado)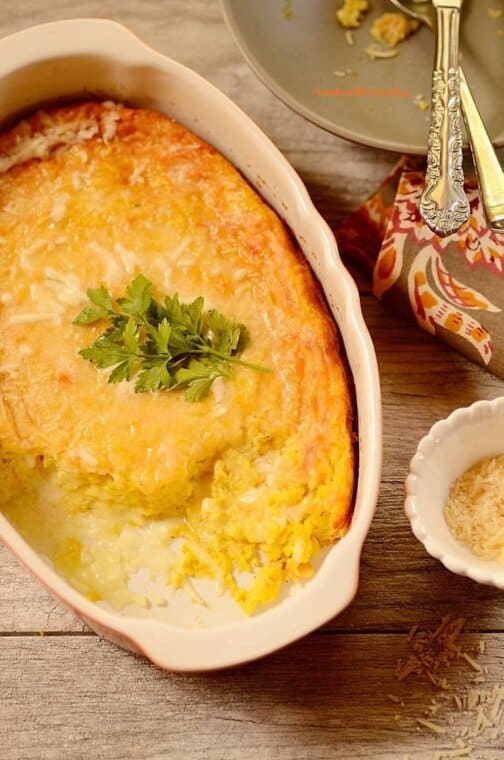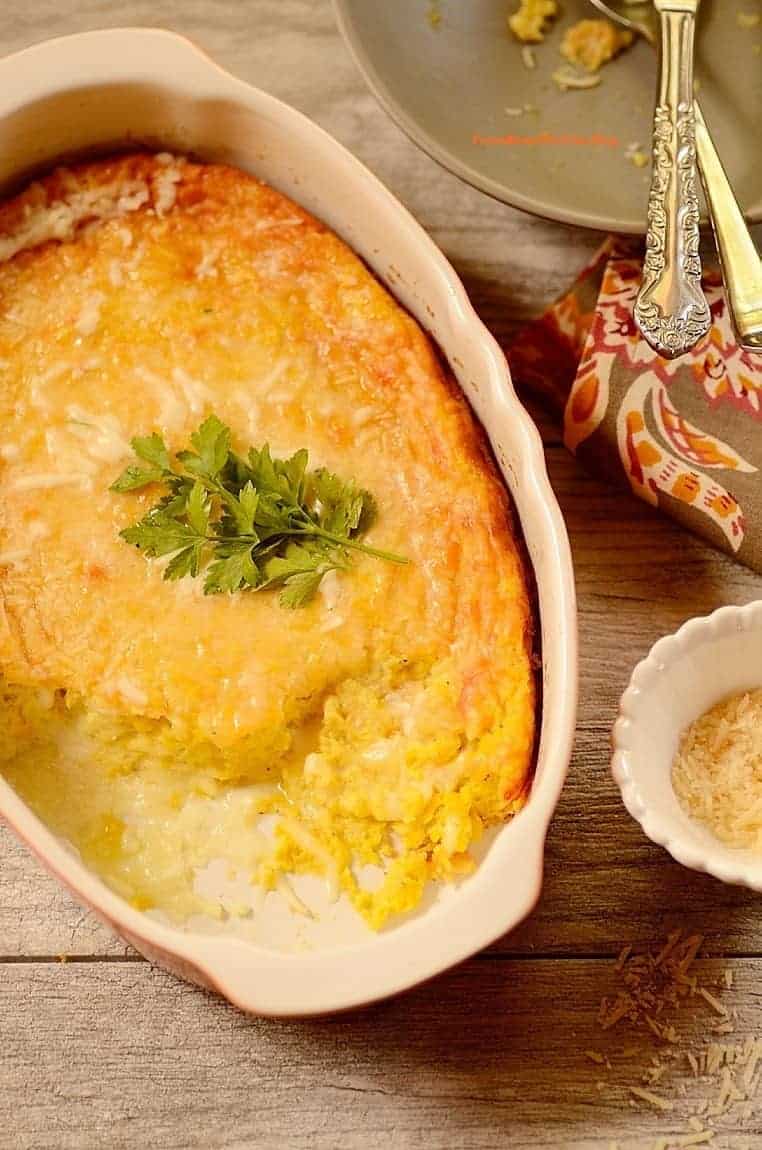 Check out more delish Brazilian recipes here.