One Pan Seafood in Pesto Sauce is a stew made with fresh cod fillets and shrimp, cooked in store-bought pesto sauce. It takes about 10 minutes to cook and makes a comforting, gluten-free weeknight meal!
Easter will be celebrated just a few weeks from now. Of course, I had to share with you this easy and delish 10-Minute One Pan Seafood in Pesto Sauce to brighten your table. It is comforting yet healthy and hassle-free… a real must-try, as you can see!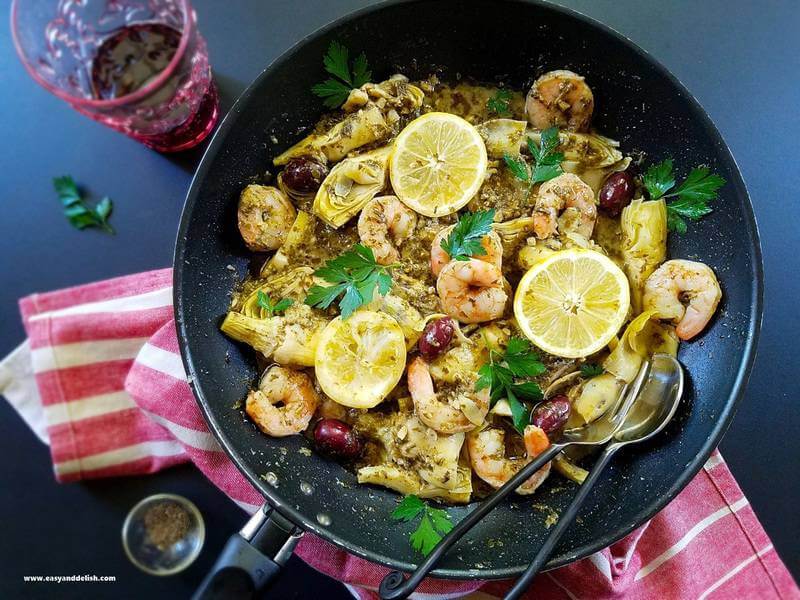 Our Seafood in Pesto Sauce is made with simple ingredients such as garlic cooked in olive oil and fresh cod fillets and shrimp stewed in a store-bought pesto sauce. Canned artichokes, Kalamata olives, lemon slices, and parsley are added to the stew, making it a complete dish for those who choose to abstain from red meat during this period.
It also makes a great gluten-free weeknight meal for nearly the whole year round.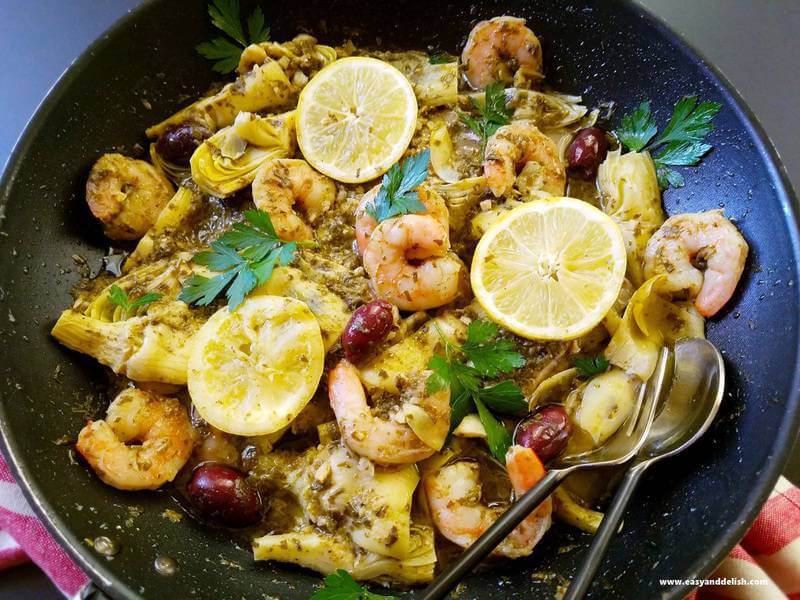 Pasta, creamy polenta, mashed potatoes, rice, quinoa, or steamed/roasted vegetables are just a few sides that can be served along with this Italian-style seafood stew.
And yes, the cooking process only takes about 10 minutes… plus, everything cooks in the same pan. What that means is less time spent in the kitchen and less clean-up after cooking. Amen!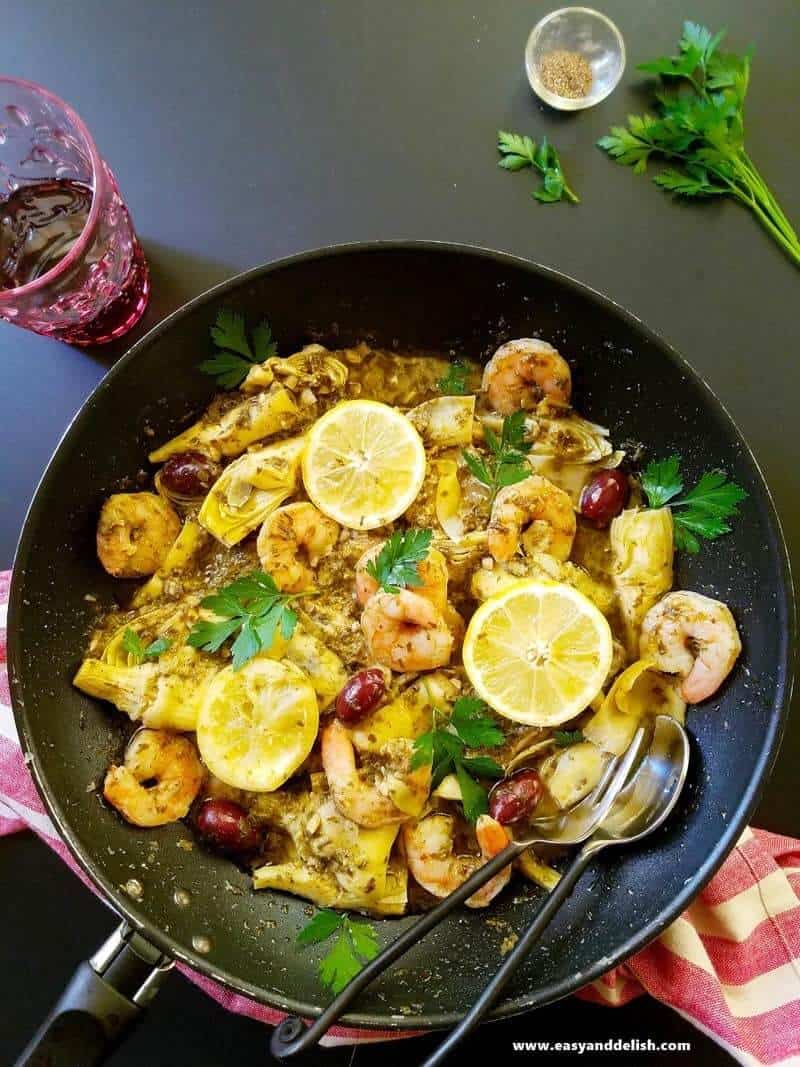 That will leave us more time to prepare the other courses (such as a divine chocolate dessert),  do the egg-hunting, and take a breather too!
To find out how to prepare our One Pan Seafood in Pesto Sauce, we made this quick recipe video for you. Enjoy!
HAPPY EASTER!!!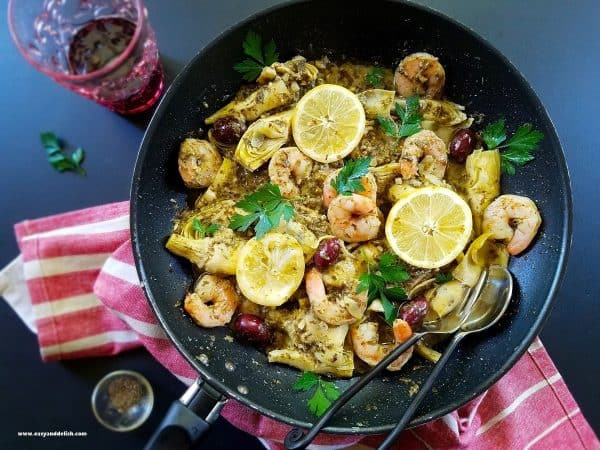 | | |
| --- | --- |
| | |
Heat olive oil over medium heat in a large no-stick skillet. Cook minced garlic for about 60 seconds, stirring occasionally. Do not let brown! Remove cooked garlic from the pan with a slotted spoon and reserve.

Season the cod fillets and shrimp with salt and pepper. Reserve shrimp.

Add cod fillets to the skillet and let cook still over medium heat for about 4 minutes. Pour lemon juice over cod fillets, add the seasoned shrimp, and pesto sauce; let cook for about 2-3 minutes.

Add the artichoke and olives, and let cook for about 1 minute. Garnish with slices of lemon on top. Serve while still hot with a sprinkle of chopped parsley if desired. Enjoy!
Side dish suggestions: pasta, creamy polenta, rice, mashed potatoes, quinoa, steamed or roasted vegetables.
Hey, check out other delicious Lenten recipes!!!