One Pot Leftover Pasta is a quick and easy weeknight vegetarian dish made with whole wheat pasta and vegetable leftovers. Also, pick up a few useful tips on how to prepare no-fuss weeknight meals.
Love the practicality of one pot dishes? How about when you can put your leftovers to use in one single and hearty dish? Well, I do, too! So a One Pot Leftover Pasta is what is on the menu for tonight, honey! And a few useful tips on making hassle-free weeknight meals are an added bonus! Check them out!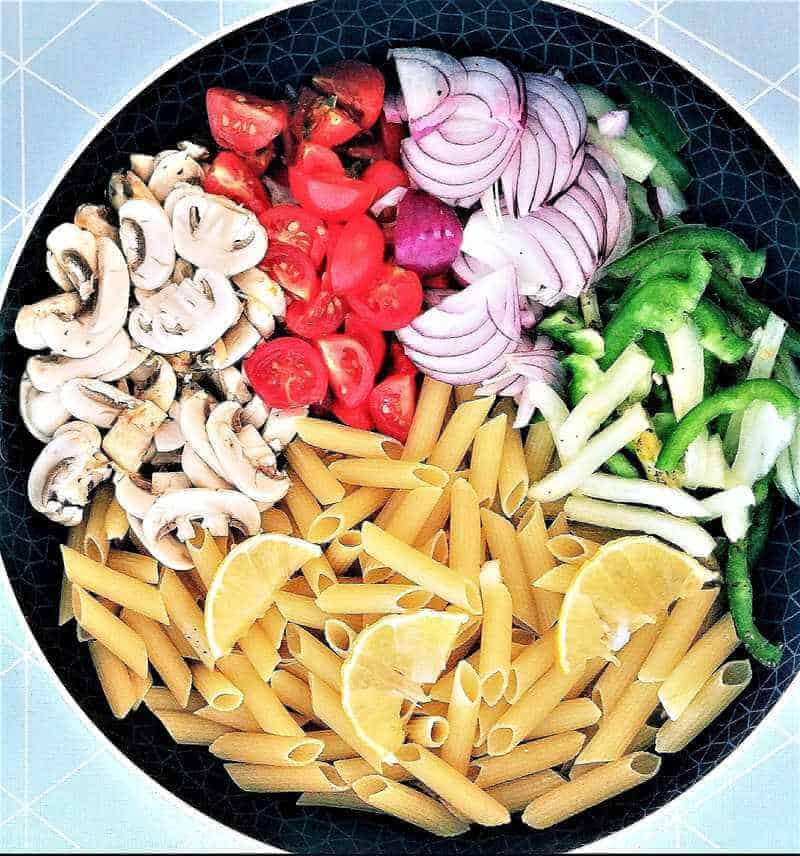 Everything comes courtesy of Barbara Whitney from Kitchen Byte! She is a passionate kitchen aficionado from Dover, focused on making the kitchen a better place. Raising two lively boys and spoiling one great husband with delightful food, she crafted her cooking skills through trial and error. Now Barbara tries to help moms around the world to cook better, more efficiently, and with joy.
Her blog features great kitchen improvement tips, tricks, and good bites!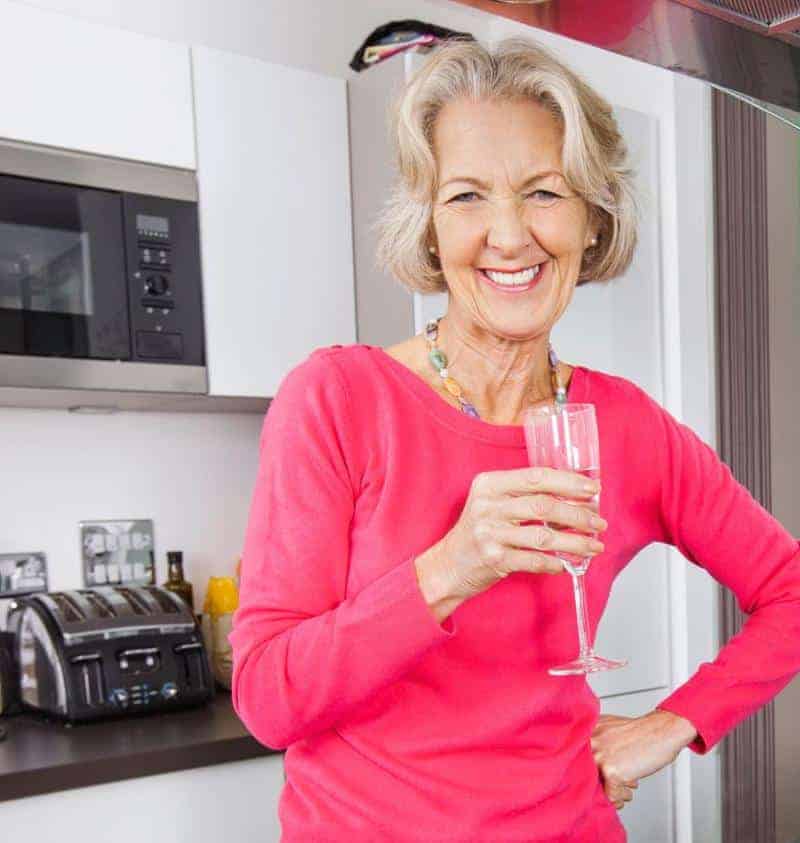 Well, without further ado, here is Barbara, in her own words:
"Don't you hate it when it's late in the evening, and kids start begging you for a meal, just when you prepared yourself for a nice refreshing bath? Or when you return from work hungry, but there's nothing to eat and you have to cook? I know how you're feeling.
These two scenarios can sometimes drive a woman mad.
We often don't have enough time to cook, so we need to improvise. Sometimes that means ordering from the nearest fast food restaurant (been there, done that), but sometimes, a creative cook can make something out of nothing, and impress the family with an incredibly easy and quick meal which tastes amazing.
In order to have the second scenario happening more than the first, you should follow the next tips:
Utilize What You Have
Creating a fabulous dish doesn't have to require some exotic spices or ingredients, or feature a particular technique. Sticking with timeless recipes with basic stuff that you have at the moment will make no room for error, especially if you've made this dish a thousand times.
Batch Processing
In order to shorten the preparation time, try to set the things in motion by multitasking. Even though this might sound like a bad idea, it works if you're skilled. When you have the experience cooking for three hungry men like I do, you'll have to prepare and cook in batches. Chop the ingredients for the salad while the eggs are cooking, check the pasta while you're simmering the mushrooms, peel the potatoes while the bagels are in the toast.
Utilize One Pot Recipes
I don't know who came to this idea first, but I am very thankful to that woman. (I'm presuming a woman did it, because cooking a lot of food to feed multiple hungry mouths seems like a women's task more often than men's to me. Do you agree?) Taking all the ingredients and simmering them into a single meal makes so much room and leaves you with free hands. A fantastic idea!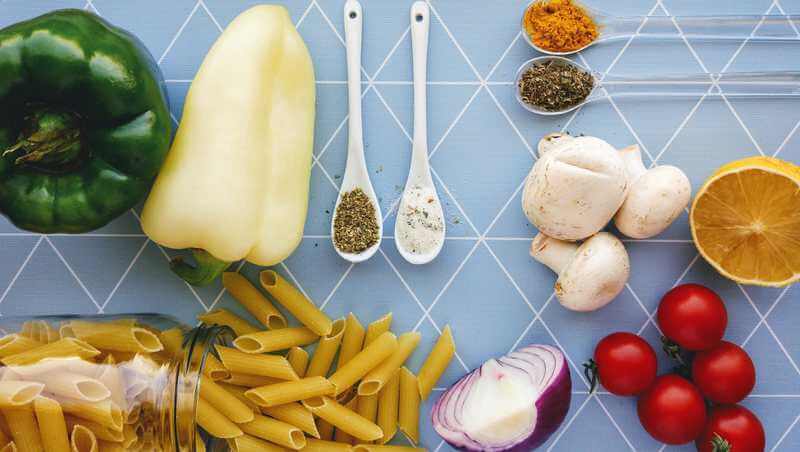 It's all about the creativity and the versatility of the chef. That's why I'm bringing you the fabulous meal I made yesterday. One day I got into the kitchen to prepare a meal for my husband and myself, as we were both hungry. The kitchen was half empty, and I was feeling lazy, so I got creative and made this one pot leftover pasta."
I am sure we all can relate — on a daily basis! Thank you, Barbara, for being part of our summer series, and also for sharing with us your weeknight tips and a yummy One Pot Leftover Pasta recipe.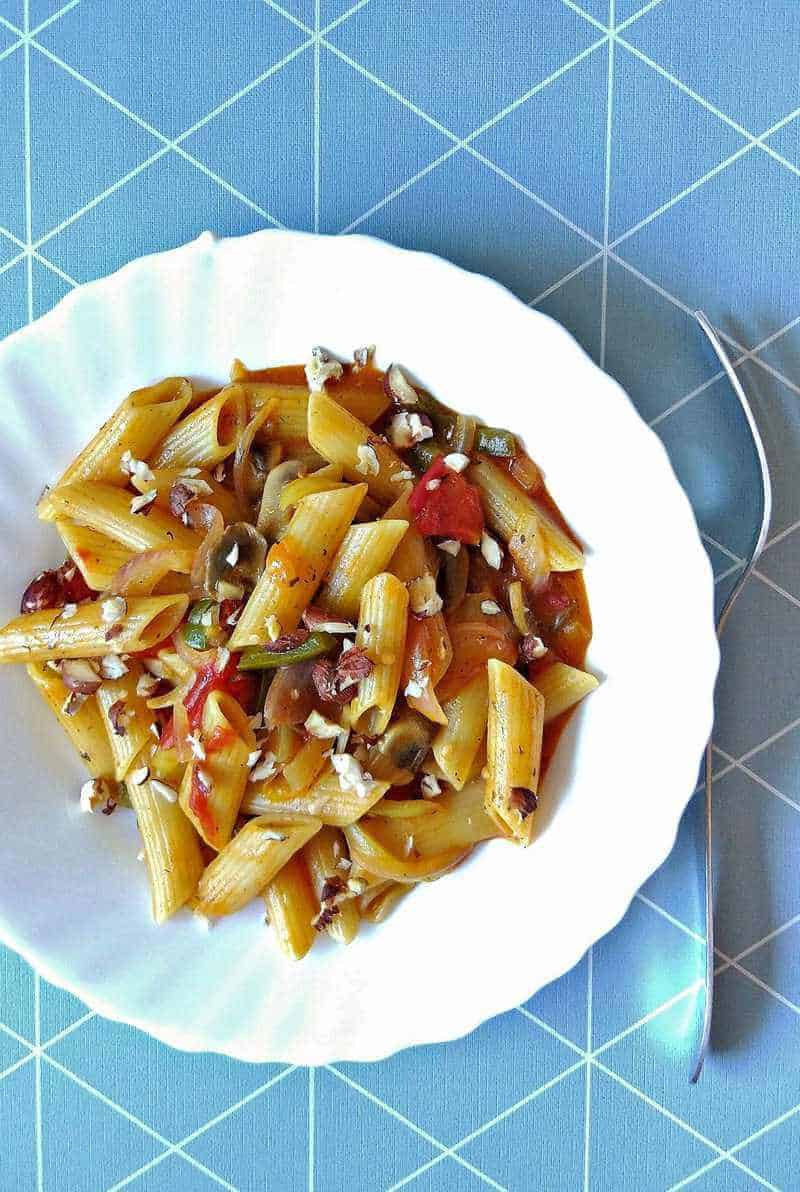 I hope that you have enjoyed all the dishes brought by our guest bloggers as we bring our summer series to a close. I am taking the reins again!!! But please pay a visit to their blogs and say hello — you will enjoy the wonderful stories and cooking arsenal that they have to offer…
We'll see you next week with a recipe of our own!!!
Take care!
TO PIN TILL YOU DROP: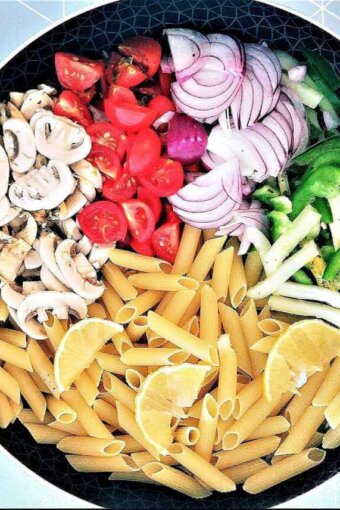 One Pot Leftover Pasta
One Pot Leftover Pasta is a quick and easy weeknight vegetarian dish made with whole wheat pasta and vegetable leftovers. Get also a few useful tips on how to prepare no-fuss weeknight meals.
Ingredients
1

red onion, quartered and sliced

12

cherry tomatoes, quartered

1

green pepper, chopped into strips

1

yellow pepper, chopped into strips

5-6

mushrooms, sliced

1/2

lemon, sliced

9 ounces (250 g)

whole wheat penne pasta

olive oil (a drizzle)

Indian curry, enough to taste

Salt to taste

Pepper to taste

A pinch

dry oregano

2 cups

vegetable broth

A handful of

hazelnuts, chopped
Instructions
Put all the chopped veggies in the pan, followed by the pasta. Pour the olive oil over the mixture and season everything to taste. The spices aren't mandatory; you can be creative with this. Put on the stove and set it to high, and pour the broth over the mixture. Note: It's important to pour with enough broth, so the mixture is submerged.

Bring the mixture to a boil, and then leave it to simmer on low heat for an additional 10 minutes. Use tongs to mix everything up and even out the mass.

While the meal is simmering, cut the hazelnuts into small pieces for garnishing (notice the multitasking here). It will provide a nice, earthy flavor and a dose of crunch to the dish. Serve hot, and enjoy this One Pot Leftover Pasta