This quick and easy BBQ Chicken Pizzadilla has all the flavor of a bbq chicken pizza but in the form of a quesadilla. It makes the ideal weeknight meal for back-to-school!
Disclosure: This shop has been compensated by Collective Bias, Inc. and its advertiser. All opinions are mine alone. #CampbellsShortcutMeals #CollectiveBias
Back to school? We've got you (and us) covered! This BBQ Chicken Pizzadilla makes the easiest and most delicious kid-friendly weeknight meal. And you know what? It can be prepared within 15 minutes, with only 5 ingredients purchased at Walmart,  saving us time so that we can get back to what's important: family! Mine is already hooked on this pizza quesadilla!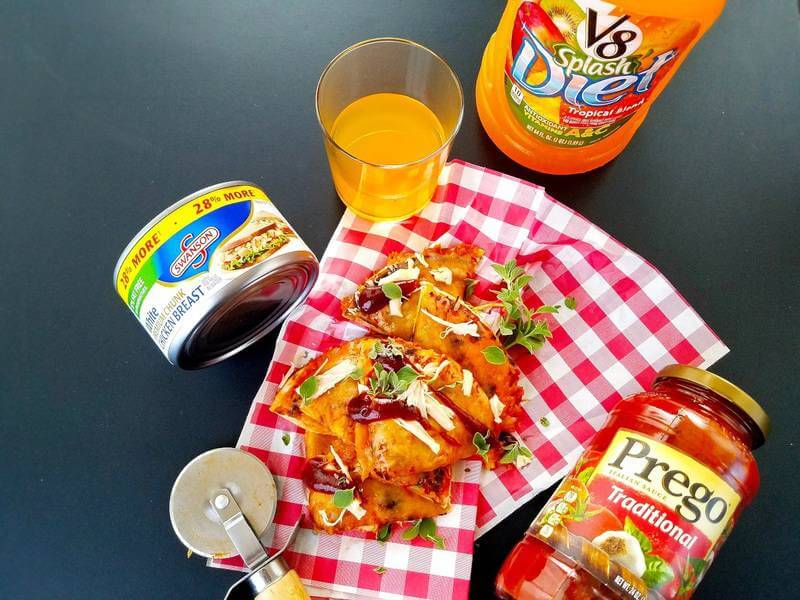 It is prepared with 5 (yes, just 5) simple ingredients: flour tortillas, homemade-tasting Prego® Italian Sauce, a shredded cheese of your choice, store-bought barbecue sauce, and low-fat, ready-to-use canned Swanson® Premium Chicken. For extra flavor, we optionally added just a bit of fresh oregano.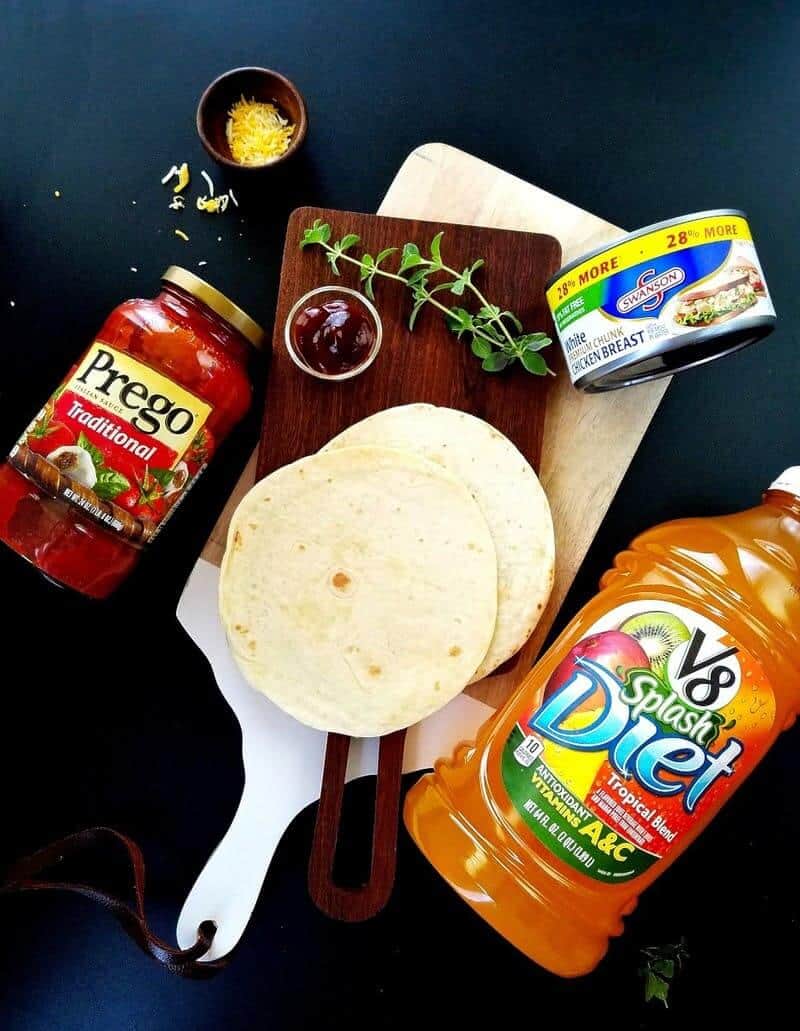 All we have to do is to heat a skillet on medium heat and spread Prego® Italian Sauce on top of a tortilla…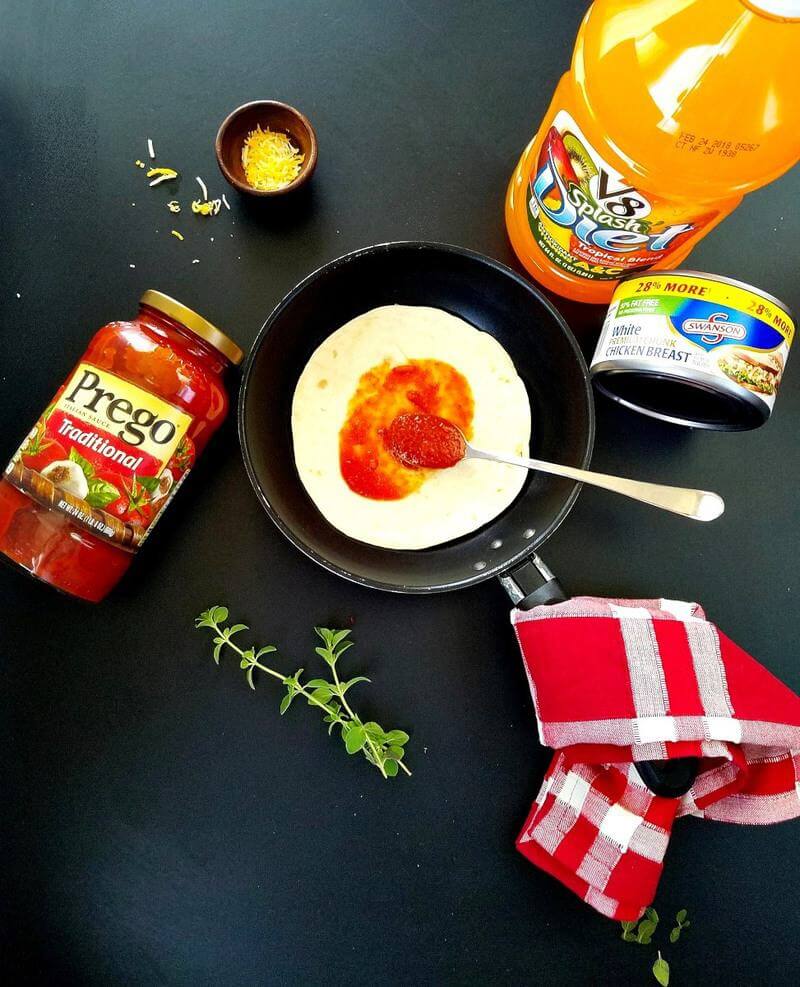 … Sprinkle on the cheese, and then spoon on Swanson® Premium Chicken mixed with barbecue sauce. If desired, sprinkle on a bit of fresh oregano leaves.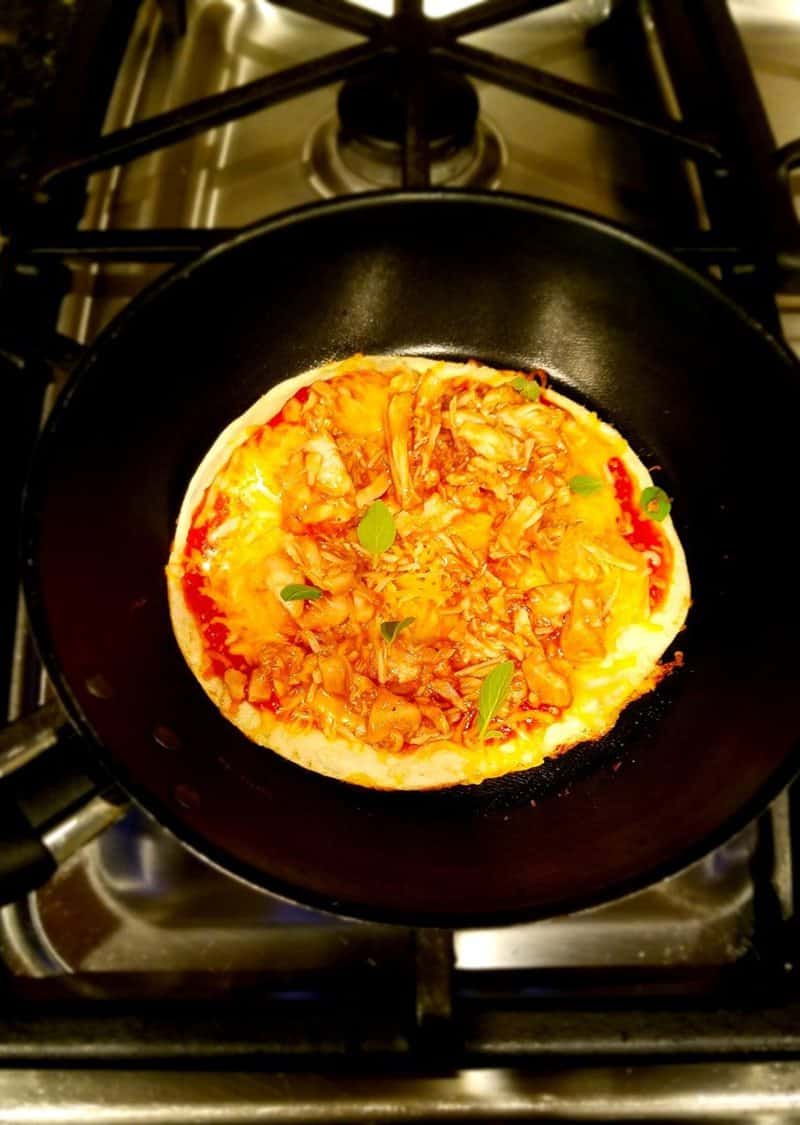 Then, top with another tortilla as if making a quesadilla.  And finally, finish by adding more tomato sauce and cheese like a pizza topping and take to the oven for a few minutes or until cheese melts. You can garnish topping with a few leaves of fresh oregano if desired!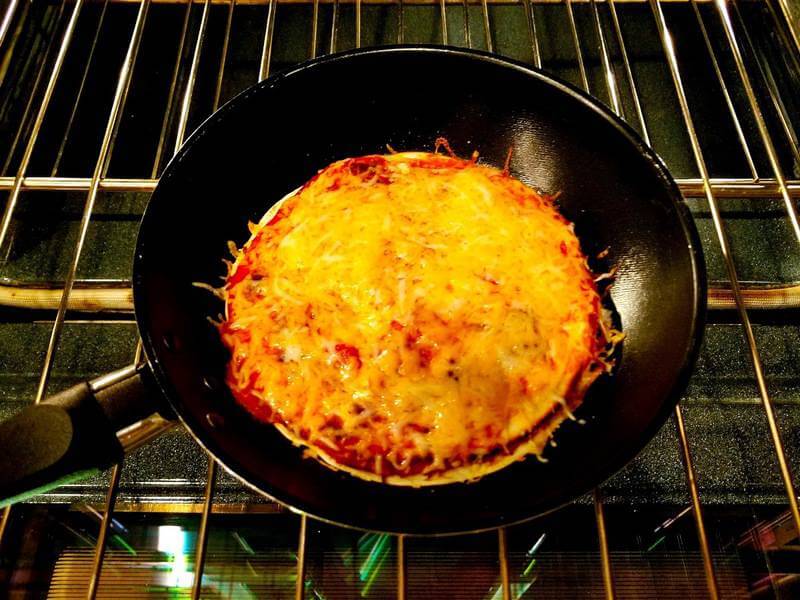 Voila! — our bbq chicken pizzadilla is ready to be devoured — either by itself or accompanied by tomato sauce for dipping, guacamole, pico de gallo, or any other sauce/condiment of your choice.
We washed our bbq chicken pizzadilla down with a diet, refreshing V8 Splash® which is packed with essential antioxidant vitamins A & C. Campbell Soup Company products helped us to prepare a real family favorite, making our busy back-to-school schedule manageable enough to spend more time with family.
I loved that convenience. And so will you! Click here to visit the Campbell's Shortcut Meals website for more Back to School meal inspiration!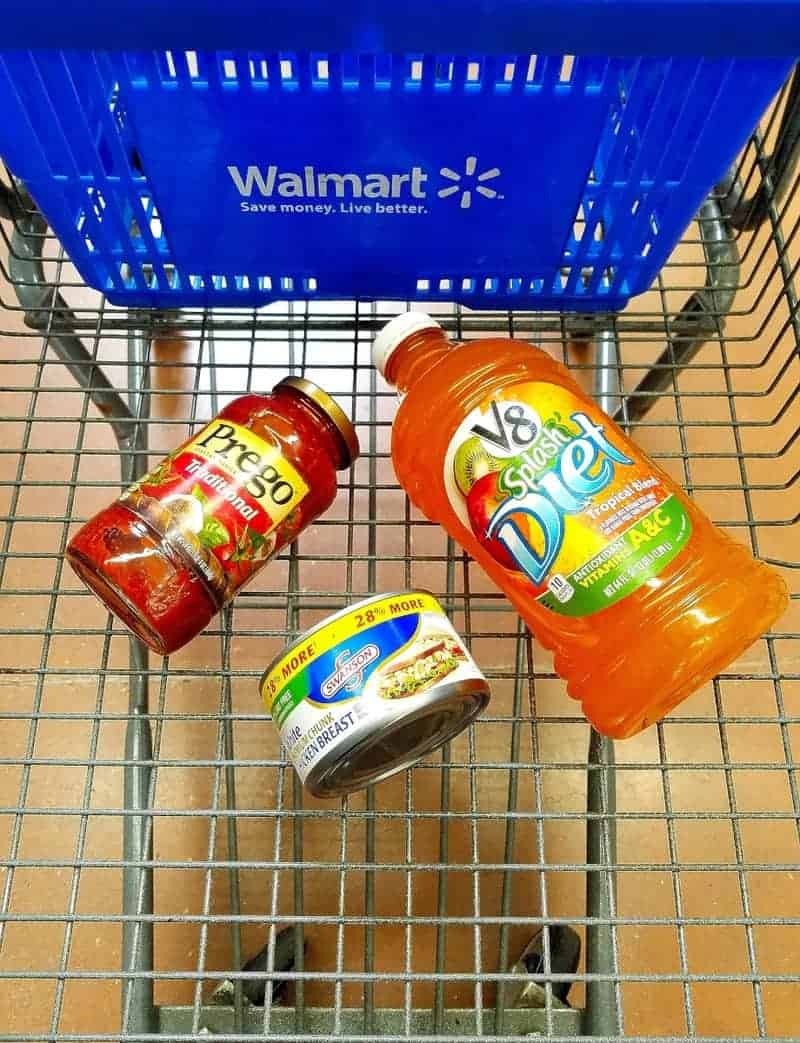 Ready to shop for delicious Campbell Soup Company product ingredients? Hover over the photo to click through to Walmart.com and purchase them!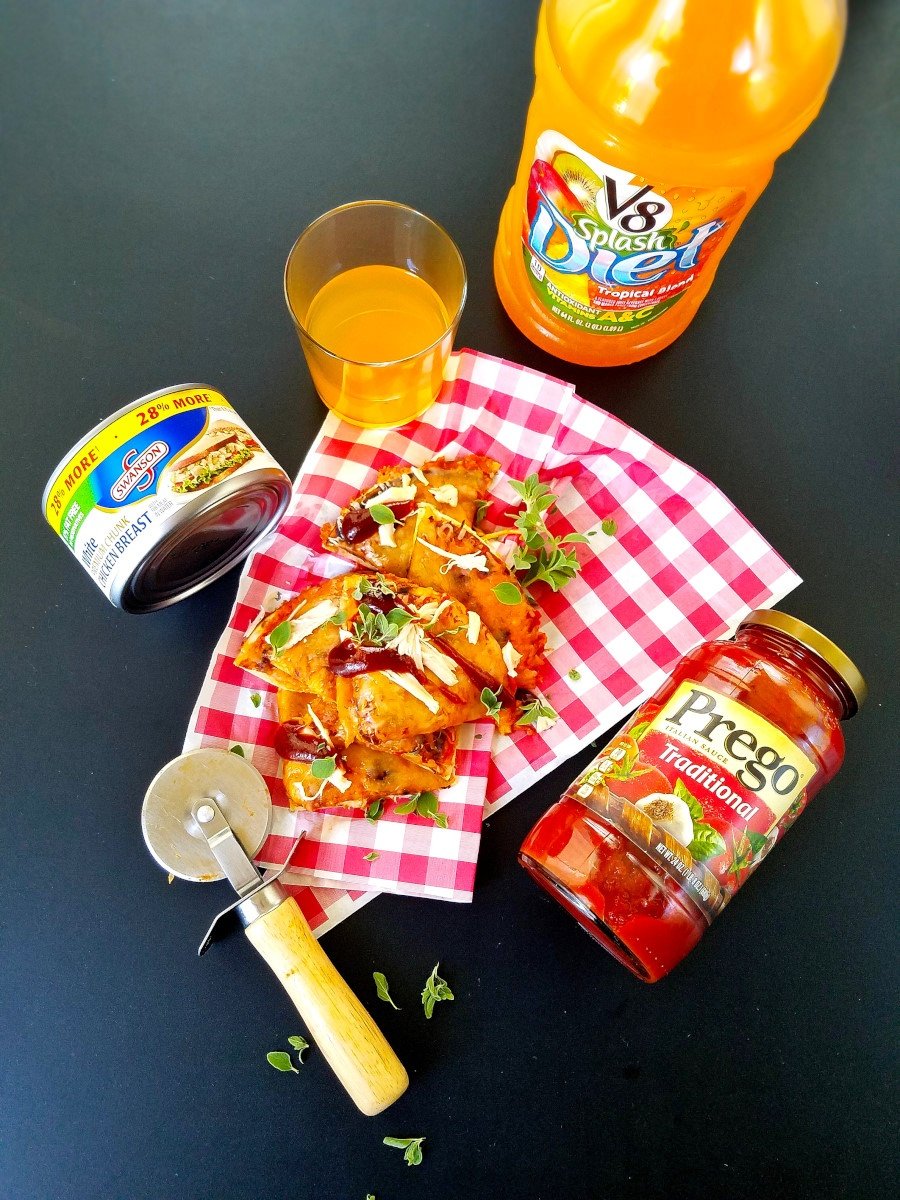 Quick and easy meals are an effective tool often used for saving time at my household. And how about yours? I would love to hear how your family manages a busy back-to-school schedule!
Enjoy — both great meals and time with family! 🙂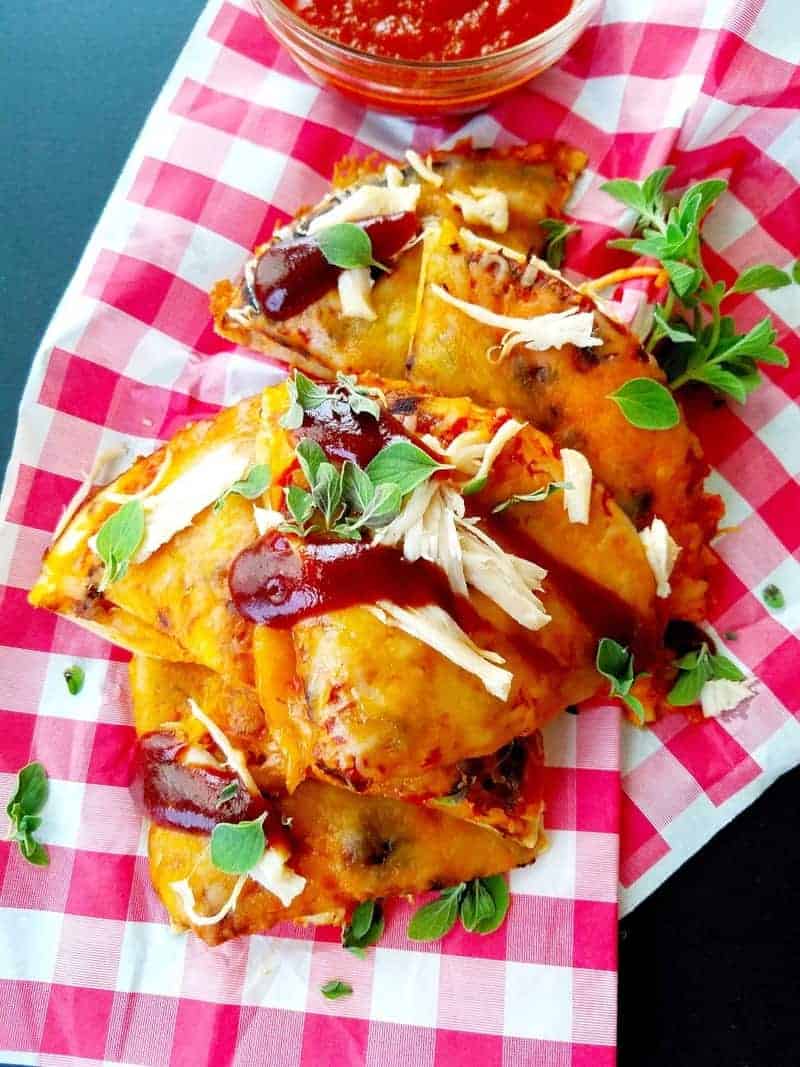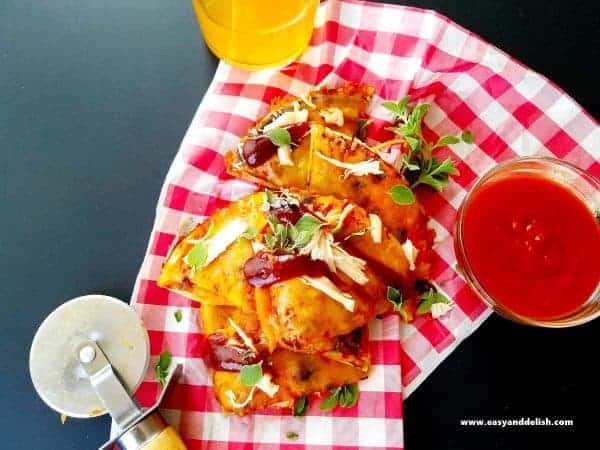 | | |
| --- | --- |
| | |
Preheat oven to 400 degrees F. Meanwhile, heat a medium non stick skillet over medium heat. Place one tortilla in the skillet, spread on 2 tablespoons of tomato sauce, and then sprinkle on half of the cheese. 

Mix the chicken with the barbecue sauce in a bowl and then spoon over the cheese, reserving a bit to place on top later. Sprinkle on a bit of the oregano if desired. Place the remaining tortilla on top and let cook for about 1 minute or until golden brown. Using a large metal spatula, carefully flip over the pizzadilla. Spread the remaining tomato sauce over it, sprinkled the other half of the cheese, and spoon the reserved barbecued chicken.

Place skillet in the preheated oven and bake for about 2-3 minutes or until cheese has melted. Slice and serve with a bit of oregano on top. Enjoy this bbq chicken pizzadilla!