To speak of Brazil is to speak of my home State, the gorgeous Pernambuco, and its signature dish: Cartola -- fried bananas topped with a mixture of cinnamon-sugar and cheese.
Kissed by the waves of the Atlantic Ocean, Pernambuco has about 187 kilometers (116 miles) of beaches, with Porto de Galinhas Beach considered among the most beautiful in the country.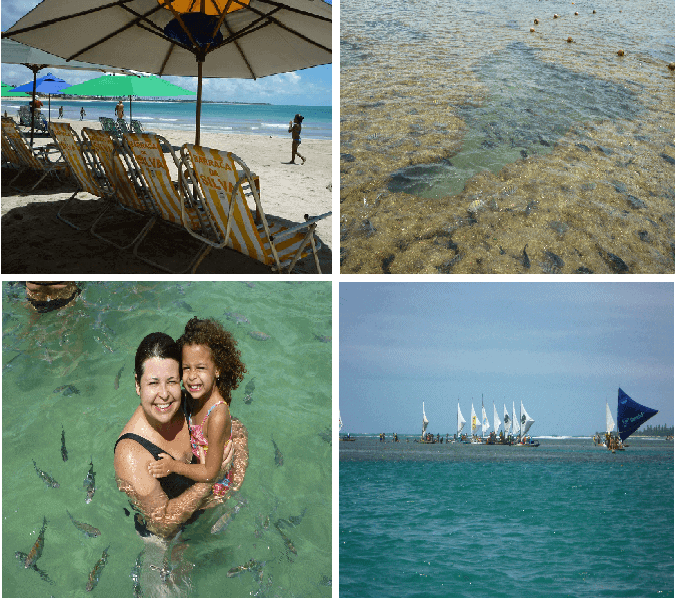 Pernambuco state also includes the archipelago of Fernando de Noronha, one of the best marine parks in the world, with an underwater visibility of up to 50 meters (164 ft), ideal for scuba diving.
Recife, the Brazilian Venice, is Pernambuco's capital. The nearby town of Olinda, the most Portuguese of all the cities in the state, is also its oldest. The town was declared a historical and cultural World Heritage Site by UNESCO in the 1980's.
Pernambuco is also the home of the largest Carnaval school in the world (i.e. Galo da Madrugada), the host of the largest St. John's Festival in Brazil, and the largest center of clothing manufacture in the Northeast region. Nowadays, it is also the state that has led all others in terms of economic growth.
It is the second leading center for medical treatment in Brazil, as well as its third most important culinary destination.
Pernambuco is home to prominent writers, poets, musicians, politicians, and chefs (e.g. Cesar Santos and Douglas Van Der Ley). Its most important asset, in fact, is its warm and welcoming people, born of the miscegenation of the many peoples who influenced its rich cuisine: the Portuguese, Dutch, Spanish, Moors, Africans, and indigenous tribes.
Just like its people, Pernambuco is a land of contrasts with an absolutely exquisite cuisine, characterized by an immense variety of corn dishes, compotes, and fruits, among other delicacies.
What other land could be the birthplace of Carne de Sol (sun-dried beef), Tapioca (a type of tortilla made of a fine cassava flour), Coalho Cheese, Bolo de Rolo (a very thin cake-roll traditionally filled with guava paste), and Bolo Pe de Moleque (a cake made of cassava, coffee, chocolate, spices, and cashew nuts)? To say nothing of Bolo Souza Leao (manioc, coconut milk, and lots of egg yolks are its most important ingredients), Pudim de Macaxeira (cassava flan), Surubim ao Molho de Maracuja e Gergelim (roasted fish drizzled with passion fruit sauce and sprinkled with sesame seeds), Camarao na Moranga (baked pumpkin filled with shrimp stew), and, of course, the famous Cartola (literally translated as TOP HAT)?
Ah, Cartola!!! Perhaps the most Pernambucan of all dishes. It's the simplest and yet also the most flavorful of all the dishes from my home State - at least for me.
OK, I almost can picture you, my dear reader, saying: "Well, what in the world is Cartola? What an odd name for a dish! " :):):)
Indeed, cartola is not only an odd name for a dish but also a funny one.
So then let me describe cartola so that you can figure out the reason for its name.
Cartola, or Top Hat Bananas, is nothing more than pan-fried bananas topped with melted cheese-- originally either coalho cheese or butter cheese, sprinkled with a mixture of cinnamon powder and sugar. It can be eaten in between toasted slices of bread like a sandwich.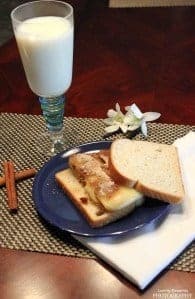 Well, in my kitchen, it is sometimes also garnished with a large scoop of vanilla bean ice cream, toasted pecans, and warm chocolate sauce. 😉 This is because I am a DESSERT person.
Cartola is such a versatile dish that in Brazil it can be eaten for breakfast, snacktime, or for dinner.
You may be thinking at this point, 'how crazy this dish sounds!' Until you try it, you will not understand my enthusiasm. Every time that I have eaten it, I have never come away disappointed. Oh no, quite the contrary.
At the very first bite, it is like hearing a choir of angels singing the most beautiful song in my ears. My heart beats faster, my tongue parties as though this will be the last second of my existence, and all my senses are completely united in rapture... Yes, rapture!!!
I love food but I usually do not praise any dish quite that much. I have to admit, my palate is generally quite demanding.
Now, mind you, I am not just talking about banana and cheese in a form that most of us is accustomed to experiencing it-- this dish is serious business! It is an extraordinary composition made from ordinary ingredients. It is buttery, sweet, and spicy at the same time. When prepared the way that I will show you, it presents contrasts of both texture (the softness of the filling with the crunchiness of the nuts) and temperature (the warmth of the fruit, cheese, and chocolate sauce with the chill of the ice cream).
If Italians enthusiastically enjoy a fruit-and-cheese platter, and Americans enjoy the marriage of peanut butter and jelly or apple in sandwiches, why not give Cartola a try? It may challenge any preconceived notions one might have.
Ah, me, I am getting anxious. My mouth is watering, so here it is, just for you, the dish I have been craving for so long.
CARTOLA
Top hat bananas, which are pan-fried bananas topped with a mixture of cinnamon-sugar and cheese, great as a dessert or for serving on toast for breakfast or a snack.


Ingredients
For the Cartola
2 

large ripe but firm bananas

2

tablespoon

unsalted butter

2

( ¼ inch thick slices mozzarella

manchego or butterkase cheese

¼

cup

granulated sugar

1

tablespoon

ground cinnamon

*⅛ teaspoon ground nutmeg

optional

*A pinch of ground cloves

optional

* 1 teaspoon vanilla extract

optional

* ⅓ cup chopped pecans

optional

* 2-4 scoops vanilla bean or coffee ice cream
For the Chocolate Sauce (makes 1 cup)
5

oz

bittersweet chocolate

chopped

½

cup

heavy cream
* These ingredients are not part of the traditional recipe of Cartola. It's my personal touch for this already wonderful dish!!
Instructions
To Make Cartola
Preheat the oven to 350F (180C).

In a small bowl, combine the sugar and the cinnamon as well as the vanilla extract and the 2 other spices if desired. Reserve.

About 30 minutes later, slice the bananas in half crosswise, and then lengthwise. You'll end up with 4 halves per banana.

In a large non-stick frying pan, over medium heat, heat the butter for about 2 to 3 minutes or until it melts and bubbles. Add the banana halves and pan-fry them until both sides are golden brown. Remove from heat, then drain the bananas on paper towels. Reserve.

Grease a 5" x 9" glass baking pan with additional unsalted butter or butter flavor cooking spray. Arrange the reserved bananas, lining up every four halves parallel and closely together in a single layer. You will have two sets of bananas.

Top each set with the toasted pecans (optionaand then a slice of cheese of approximately the same size. Sprinkle the cheese generously with the sugar/spice mixture.

Place the glass pan in the preheated oven and bake for 5 to 7 minutes or until the cheese is melted.

Remove each portion carefully with a spatula and place on a plate. Serve immediately. It can be accompanied by a scoop of vanilla or coffee ice cream drizzled with a warm chocolate sauce (see below, or use store-bought).
To Make the Chocolate Sauce
Place the chocolate into a medium glass bowl. Reserve.

Heat the cream in a small saucepan over medium heat. Bring to a boil.

Pour over the chocolate, and whisk until smooth.
** Nutrition labels on easyanddelish.com are for educational purposes only. This info is provided as a courtesy and is only an estimate, since the nutrition content of recipes can vary based on ingredient brand or source, portion sizes, recipe changes/variations, and other factors. We suggest making your own calculations using your preferred calculator, based on which ingredients you use, or consulting with a registered dietitian to determine nutritional values more precisely.
Please note that health-focused and diet information provided on easyanddelish.com is for educational purposes and does not constitute medical advice, nor is it intended to diagnose, treat, cure, or prevent disease. Consult with your doctor or other qualified health professional prior to initiating any significant change in your diet or exercise regimen, or for any other issue necessitating medical advice.
DID YOU MAKE THIS RECIPE?
Comment and rate the recipe. Also follow us on Pinterest at @easyanddelish for more delish recipes.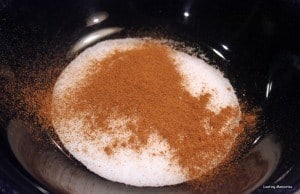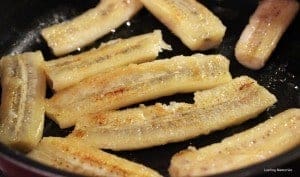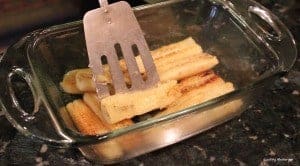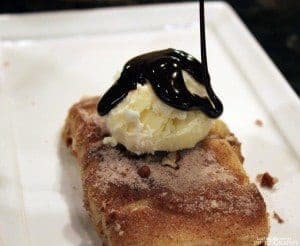 ENJOY!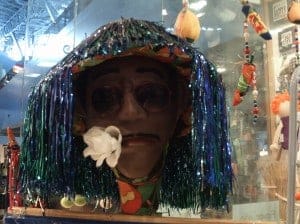 Videos: