Finally!!! This past week we have been harvesting fresh fruit from trees that my husband planted in our back yard several years ago, including one of my favorite fruits: guavas. Mmmmm!!! So today is Guava-Lemon Mousse day!!! 🙂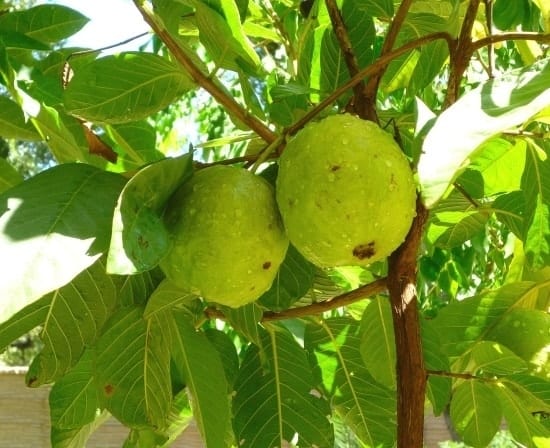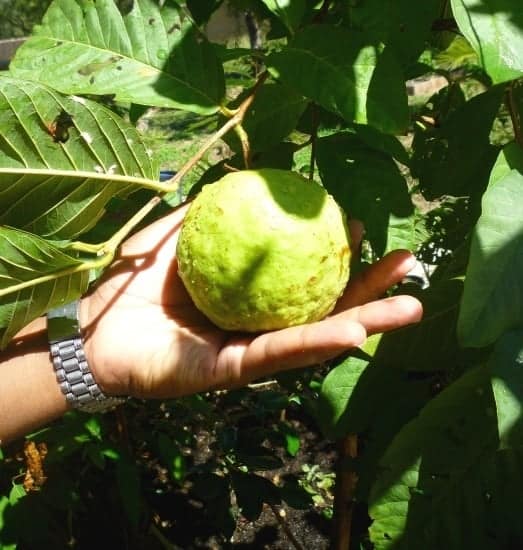 Just talking about it makes my heart smile... Of course, beyond just eating them fresh out of hand, I absolutely had to make something special with them. But what? Of course, a guava-lemon mousse! My husband (and me, too) is crazy for what are called "mousses" in Brazil. Actually, creams would be a more accurate label, since this simple and delicious recipe doesn't incorporate either whipped egg whites or whipped cream, which a bona fide mousse traditionally does. However, even though it is not technically a mousse, due to its luscious creaminess I will call it a mousse anyway. 😉
I originally just intended to make this guava-lemon mousse dessert as a special treat for my family. But when I mentioned on my personal Facebook page that I had made guava-lemon mousse, several of my friends and those who follow this blog clamored for the recipe, so I decided to post my guava-lemon mousse here.
This quick, gluten-free guava-lemon mousse dessert is extremely creamy, satisfying, and beautiful. In Brazil, the most popular flavors are passion-fruit, chocolate, and lemon "mousses." At my family's table the most popular are guava, passion-fruit, and strawberry-lemon. Other great flavor options are avocado or berries.
Well, why not give it a try? No matter which flavor you choose, you are sure to be hooked.
Enjoy our guava-lemon mousse!
Guava-Lemon "Mousse"
Yield: 4 (½ cup) ramekins
(Segment: Brazilian Cuisine)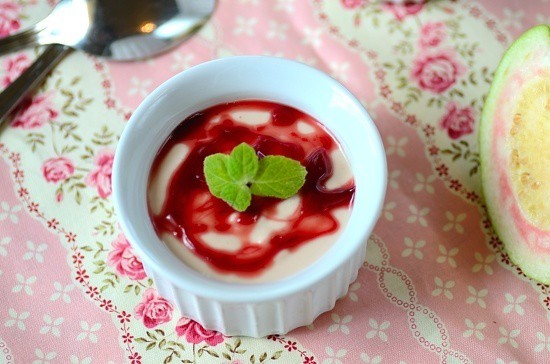 Ingredients:
2 large ripe guavas, peeled and chunked
⅔ can sweetened condensed milk
¼ cup heavy whipping cream
Fresh squeezed juice of 2 lemons
Directions:
In a blender, blend all the ingredients together until creamy. With the assistance of the convex portion of a spoon, pass the mixture through a sieve to remove the seeds. Pour the strained mixture into ramekins and cover. Refrigerate for at least 4 hours before serving (NB: The flavor is even richer after 24 hours). It can be served by itself or drizzled with a Triple-Berry Coulis.