Do you have any special traditions centered around the arrival of the New Year? Well, Brazilians do -- and some of them might make you scratch your head. 🙂 To give you a glimpse of what you may encounter, I have listed 5 curious Brazilian New Year's Eve Traditions... and 2 good luck cocktails as a bonus. 🙂
Ready? Here we go:
1. Celebrating New Year's Eve preferably on the Beach
In Brazil beaches are strategic places to celebrate the night of New Year's Eve. First of all, because they can accommodate the huge local and international crowd (we're talking about millions of people) who gather to experience outdoor concerts, carnival dances, bars open 24-hours, and jaw-dropping fireworks. Rio's Copacabana Beach has the most famous New Year celebration! Second, because beaches are where the Iemanjá ritual is performed.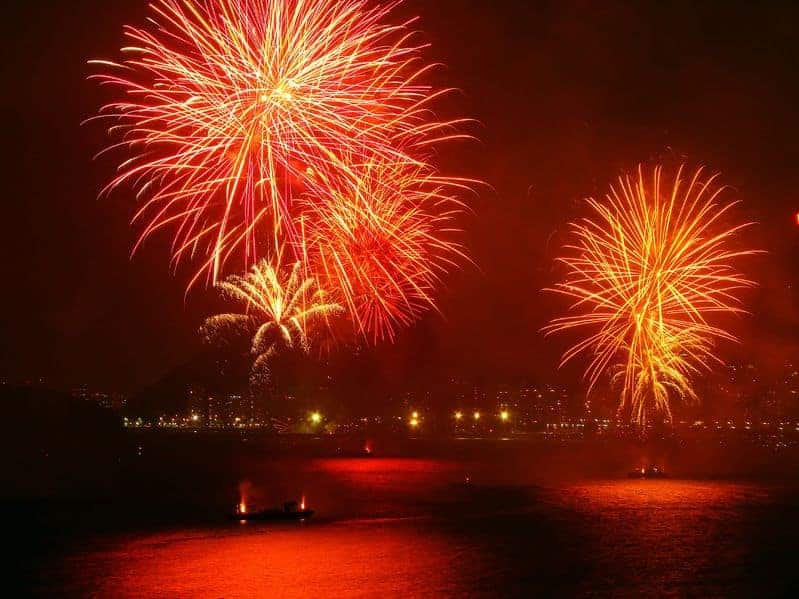 2. Offerings to Iemanjá, the "Goddess of the Sea" and the "Mother of Waters"
Another curious new year's eve traditions in Brazil is related to Iemanjá, an African-Brazilian deity from the Candomblé and Umbanda religions.
She is held to be the patron of fishermen and also of the survivors of shipwrecks, the spirit of moonlight, and the feminine principle of creation.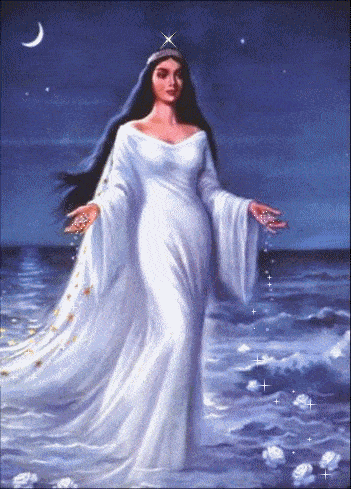 lemanjá is portrayed as this gorgeous woman with long hair and white dress rising from the sea.
In the midst of New Year's Eve, adherents throw white flowers, jewelry, rice, perfume, mirrors, and other gifts into the ocean, and send out floating candles onto the waves, as offerings to her.
It is believed that if your offerings are sent back, your wish will not be granted because she is not pleased with your offering(s).
3. Wearing White Clothing with Colorful Underwear
In Brazilian culture, all are expected to wear white attire to welcome the New Year, in order to attract peace and happiness.
But everyone can also add their own twist by wearing accent colors beneath the white clothing to represent New Year's resolutions-- such as orange for professional success, blue for harmony, yellow for prosperity, red or pink for romance, purple for inspiration, and green for health.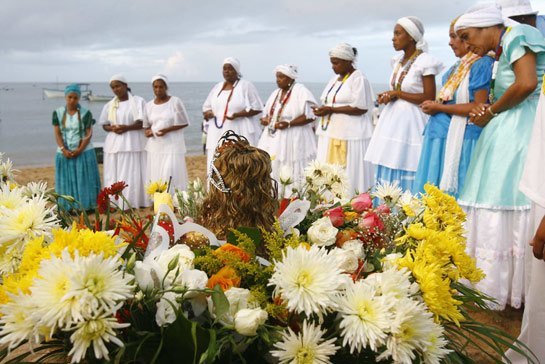 4. Lucky Seven Rituals as one of the main New Year's eve traditions
Seven holds a special place in many of the different faith traditions of Brazil, and is considered a lucky number.
Among several rituals based on the lucky number seven are: eating 7 grapes for abundance-- or chewing seven pomegranate seeds to ensure that your wallet will be full of money in the upcoming year.
It doesn't stop there! One must jump over seven waves in the ocean, and for every wave you jump you make a wish for the New Year.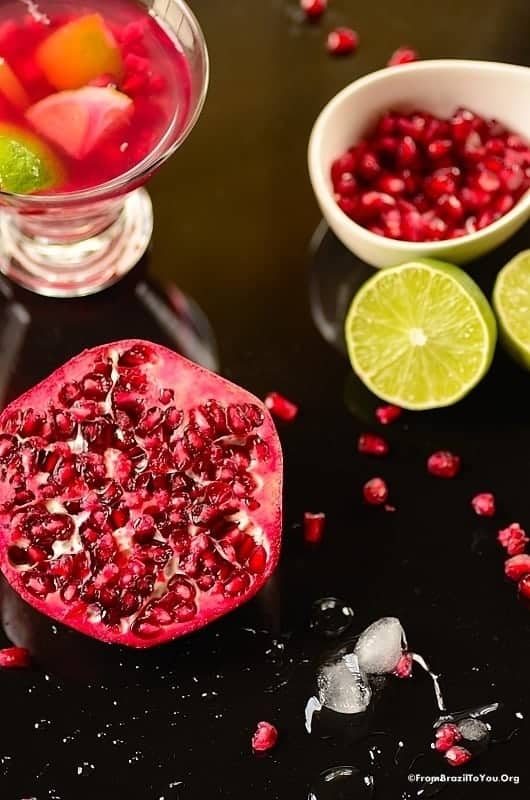 5. Eating and Drinking the Right Stuff
You've got to eat the right foods in order to attract luck and abundance, such as rice, grapes, pomegranate seeds, and lentils.
Of course, you've got to stay away from turkey and crab, unless you want a year full of bad luck. Choosing the right drinks is also important, too!
Champagne and many other cocktail recipes at New Year's will energize you the whole year long.
If you believe in good luck, prepare and celebrate the New Year's Eve or Reveillón with one of these two good luck cocktails: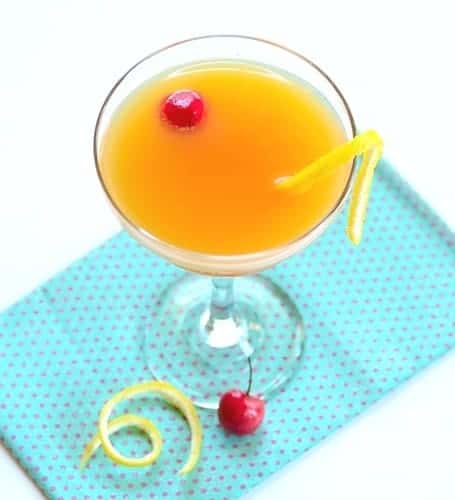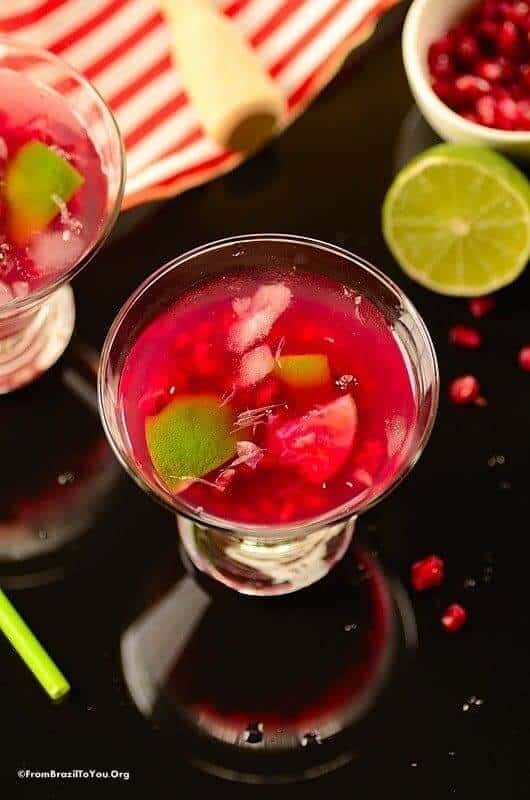 Good luck to you... and cheers to a prosperous New Year!
What are some of your new year's eve traditions?