These Nutella Swirl Sweetened Condensed Milk Popsicles are super creamy and delish… and quickly made from 5 simple ingredients. A summer must-try!
Tell me, could anything possibly go wrong with Nutella and sweetened condensed milk? Hehe… exactly!!! As y'all may already imagine, our Nutella Swirl Sweetened Condensed Milk Popsicles are out-of-this-world delish… and quite refreshing too. Something to refresh yourself with all summer! The thing is simply A.D.D.I.C.T.I.V.E!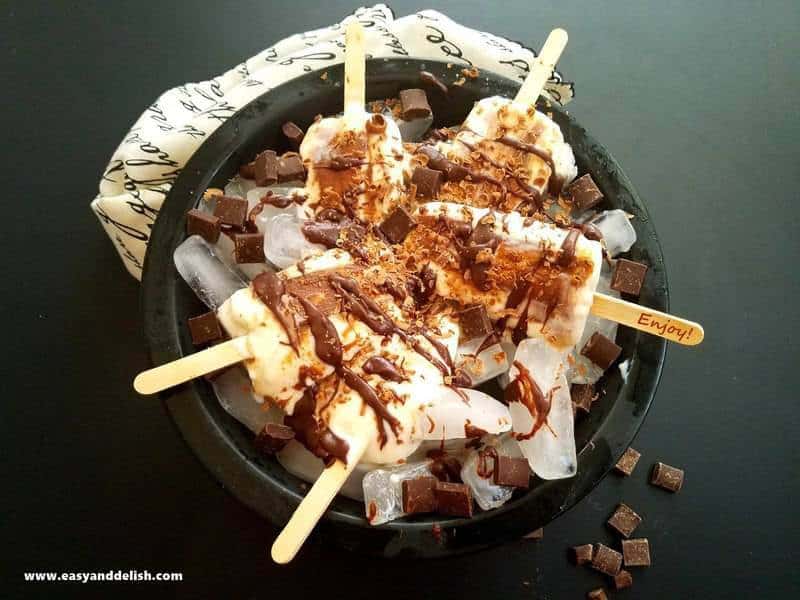 They are also part of a blogger challenge (#paletaweek) — and I am pretty excited at having been invited by Lola from Lola's Cocina to participate, along with many other great Latin bloggers. Yep. this means that instead of just one recipe, you can also get many other amazing popsicle recipes to enjoy this summer.  Please click on the link above to have access to the complete list.
Take also a look at our Berry Coconut Yogurt Popsicles from last year. Because ya know, you can never have too many great popsicles.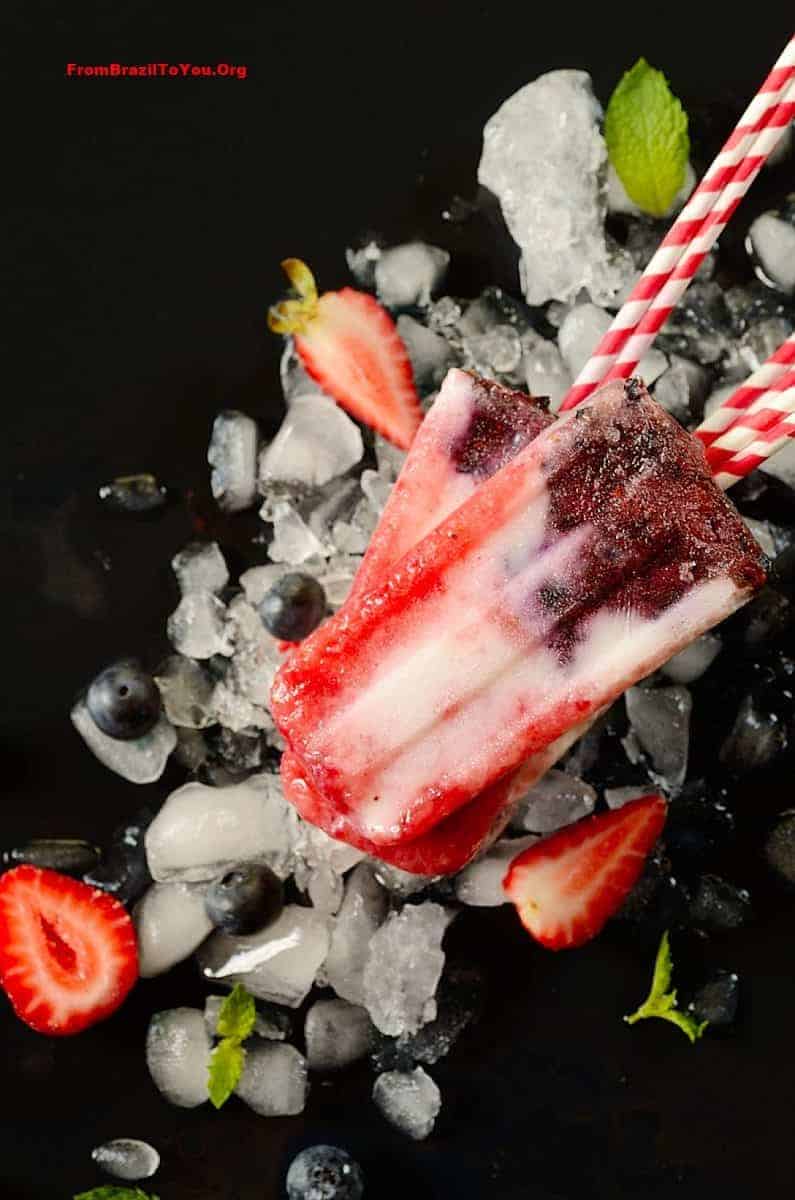 Our Nutella Swirl Sweetened Condensed Milk Popsicles are gluten-free and a favorite among both adults and children.  They will make your summer picnic,  barbecue, and snack time a happy time.  My family and I dream of them fondly! 🙂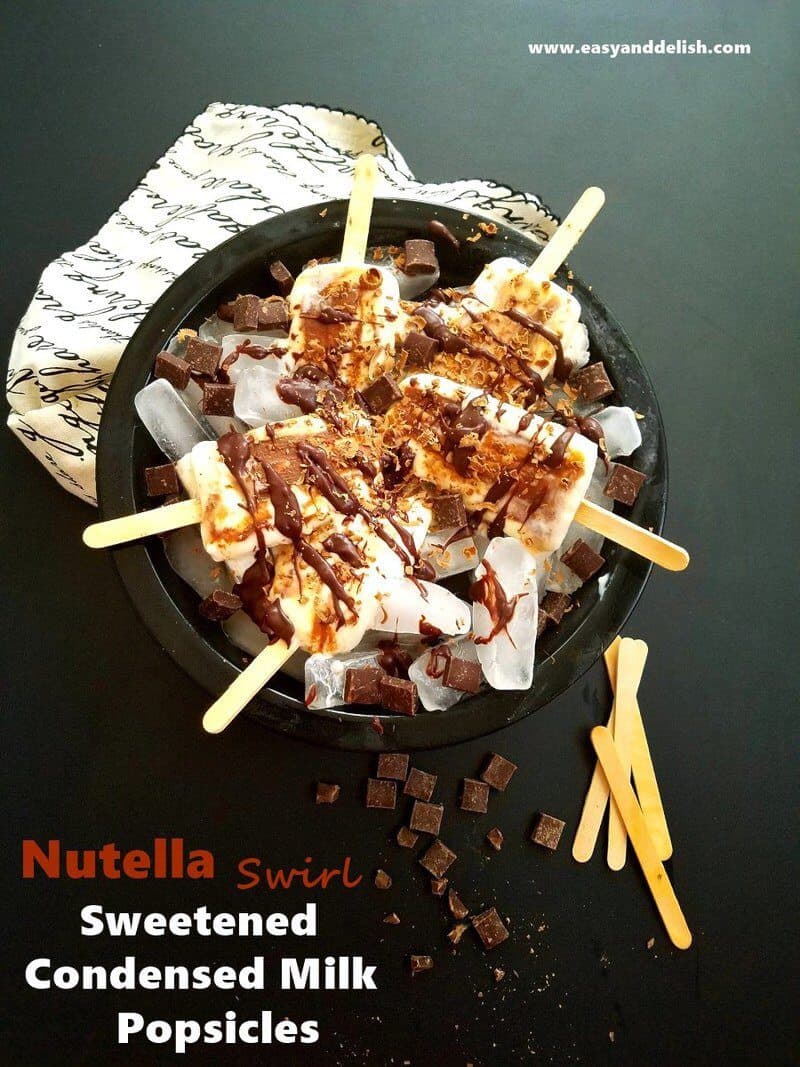 They are also simple to make. All you have to do is to combine Nutella spread with heavy whipping cream in a bowl; then spoon and swirl into popsicle molds. In another bowl, whisk together sweetened condensed milk, pure vanilla extract, and yogurt, and fill the molds with the mixture. Freeze, and voila.
Pure deliciousness, ready to be devoured — quickly or slowly. Yes, you can eat them plain…
… or alternatively, you can even add on shaved chocolate and Nutella drizzle as a topping before serving. Not a bad idea, hmm?!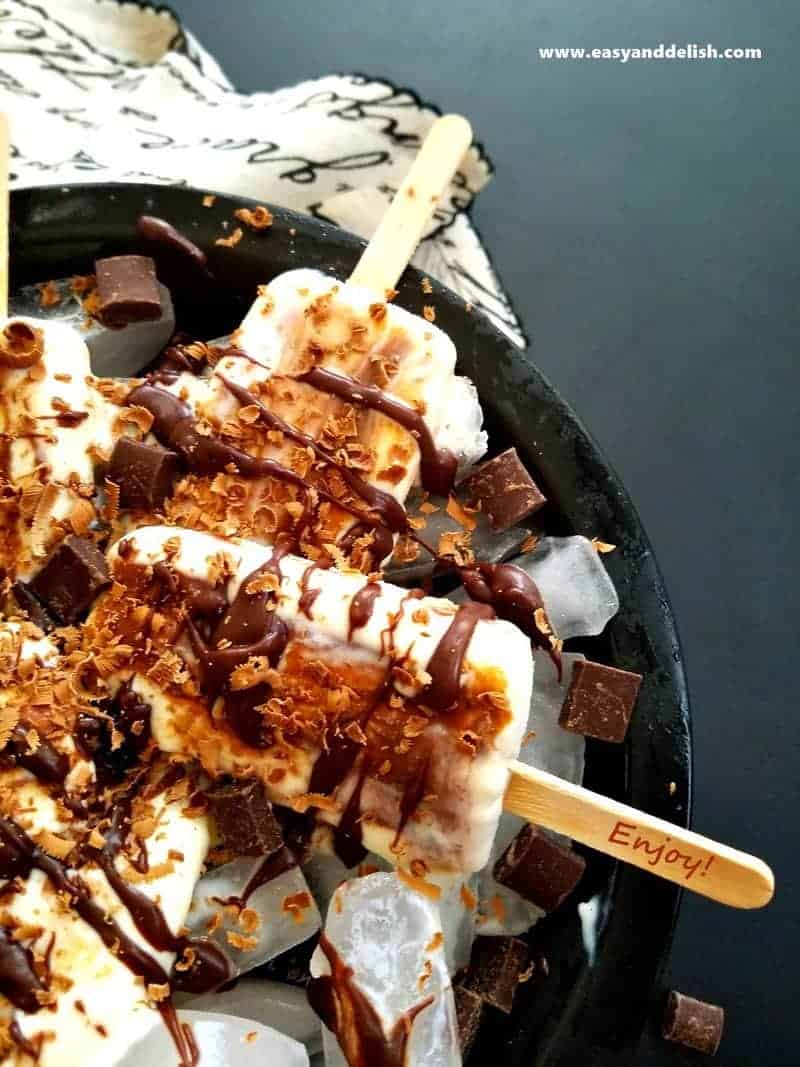 It is all up to you and the occasion where they will be served — or the tastes of those who will eat them!
TO PIN TILL YOU DROP: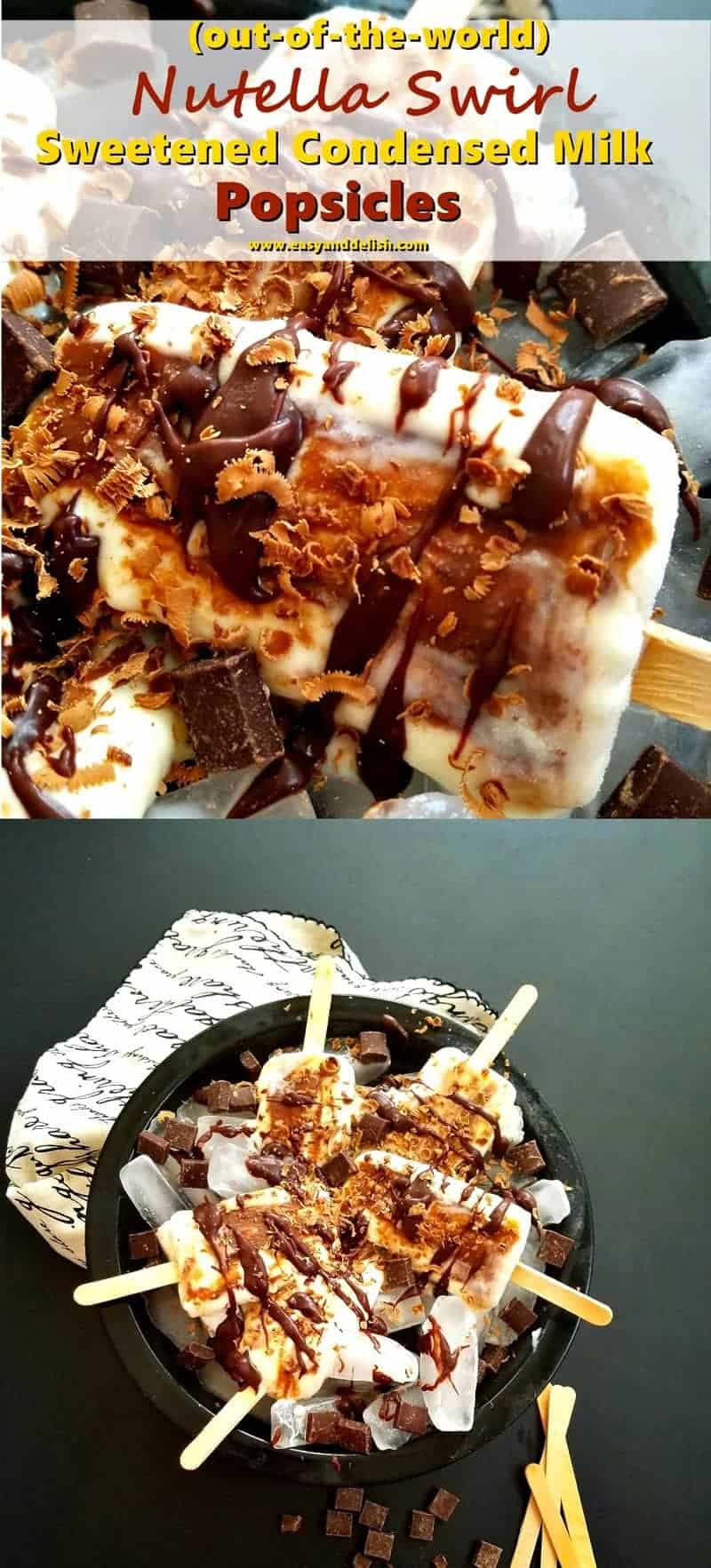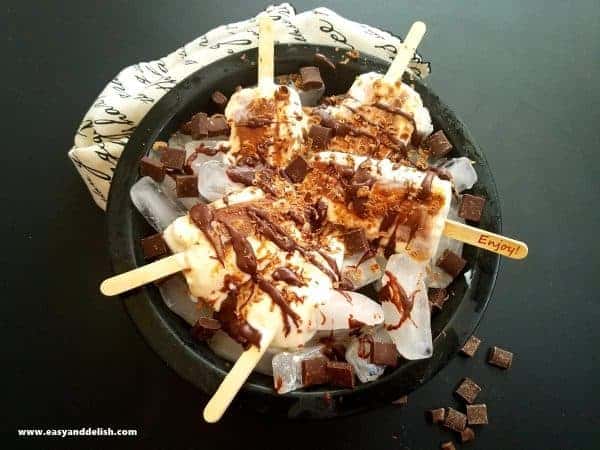 | | |
| --- | --- |
| | |
In a small bowl, whisk Nutella and heavy cream just until the mixture is homogeneous. Spoon into popsicle molds and make swirl patterns. Set aside.

In a medium bowl, whisk sweetened condensed milk, milk, sugar, and vanilla extract together until obtain a creamy and homogeneous mixture without lumps. Fill the molds with the mixture and freeze for about 1 hour or until slightly set. Insert a popsicle stick into each of them and let popsicles freeze well for around at least 8 hours or until completely frozen and firm. Enjoy our Nutella Swirl Sweetened Condensed Milk Popsicles!
If you would like, before serving drizzle a bit of the Nutella mixture over the popsicles and shave a bit of chocolate on them. You can also take them back to the freezer again for about 5 or 10 minutes on a baking sheet lined with parchment paper, in order for the Nutella drizzle to set. They will be even more scrumptious!