Sweet corn-coconut pudding is a dessert made with hominy, coconut milk, sugar, and spices that can be served either warm or chilled.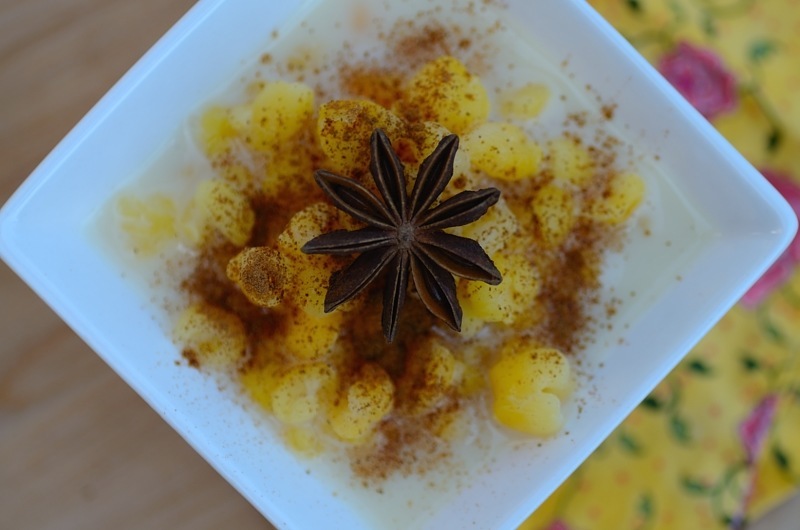 Festas Juninas or the June Festivals, also known as festa de São João, are popular Brazilian  festivities that take place at the beginning of the Brazilian winter/end of the rainy season. During the month of June, Brazilians basically celebrate three Catholic solemnities:  the feasts of Saint Anthony -- known as the marriage saint-- on the 13th, Saint John the Baptist on the 24th, and Saint Peter on the 29th.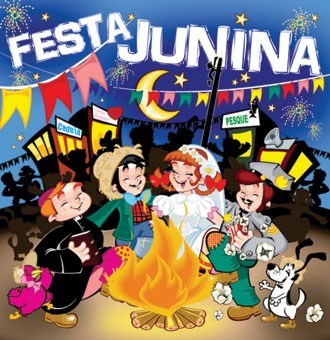 Although the Festas Juninas are celebrated nationwide both in urban and rural areas, they have a particularly close association with Northeastern Brazil, the region that I am from. This is because the northeast region is an arid/semi-arid one, and since the Festas Juninas coincide with the end of the rainy season, it gives its people a chance to thank Saint John for the rain and also to celebrate the corn harvest and rural life.
The Festas Juninas pulse with  color, fun and excitement, including sky lanterns, showers of  fireworks, and bonfires. For the festivities, an arraial or  huge event space is set up, brightly decorated with strings of colorful flags and paper balloons, and filled with tents or rough stalls. People dress up in typical country bumpkin outfits with straw hats, painted-on freckles, and gap-teeth, and women often sport checkered gingham dresses and pigtail braids. There is lively music, as well as quadrilha folk dances (please see video below for an example) which are organized around a mock bride and groom. Other characteristic features of the celebrations are quirky superstitious rituals called simpatias which are carried out by single ladies in order to catch that special someone. 🙂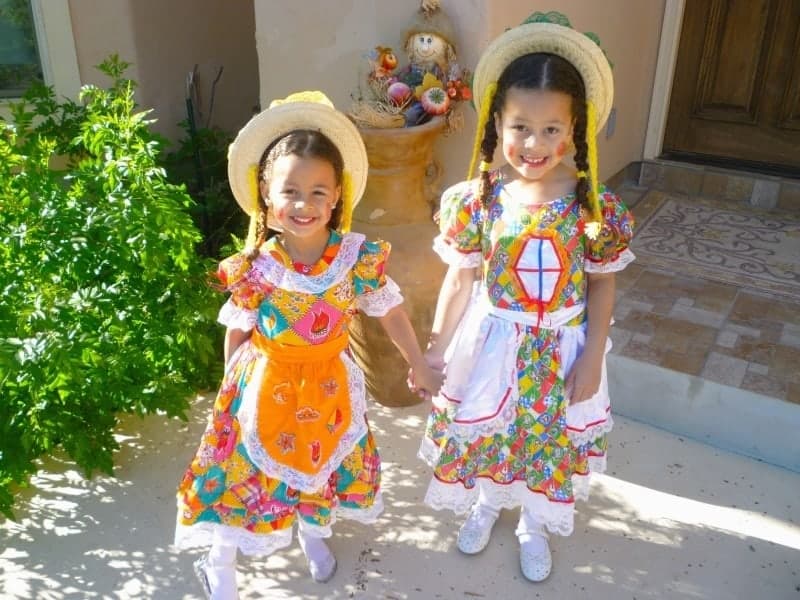 And then of course, there is the food.... ahhh, the food.... this is an attraction all its own. The most typical items are made mostly from corn (maize) -- and include such dishes as mungunzá doce, canjica nordestina or curau, pamonha and Brazilian cuscuz, sweet popcorn, and corn cake. Other characteristic foods for the festivities include dishes made of rice (rice pudding), spices, coconut, peanuts, and also an alcoholic spiced ginger-lime drink called quentão.
To celebrate my favorite Brazilian festivity, the Festas Juninas,  I will be publishing two recipes for dishes associated with these festivals. The first will be Munguzá Doce (known in the Southeastern region of Brazil as Canjica de Milho), in honor of the Feast of Saint Anthony on the upcoming 13th. This is a sweet dish made mainly of either white corn (Southeast Brazil) or yellow corn (Northeast Brazil), condensed milk, coconut milk, and spices. Oh, yum!! The second will be the best Pamonha Cake ever, in honor of the Feasts of both Saint John (celebrated on the 24th) and Saint Peter (on the 29th).
Enjoy our sweet corn-coconut pudding!
Sweet Corn-Coconut Pudding (Munguzá Doce).
Sweet corn-coconut pudding is a dessert made with hominy, coconut milk, sugar, and spices that can be served either warm or chilled.
Ingredients
8.2

oz

dry corn for canjica

that is, dry yellow or white hominy, which can be found in the Latin products aisle of the grocery store or in Latin markets (250g)

1

can

can condensed milk

14 oz or 396 g

Equal measure of fresh milk

use the empty condensed milk can

1-½

cup

granulated sugar

1

cinnamon stick

1

dash

ground cloves

1

dash

freshly ground nutmeg**

2

teaspoons

pure vanilla extract**

3.4

fl.oz

coconut milk

or 100ml

Ground cinnamon to sprinkle

** These ingredients are my personal touch to the traditional recipe.
Instructions
The night before making, soak the corn in enough cold water to cover.

On the day of preparation, rinse the corn, place in a large heavy-bottom pan with 1 quart (950 mL) of cold water, and let cook, covered, over medium-low heat for about 60-75 minutes. After cooking, add the condensed milk, fresh milk, sugar, the cinnamon stick, the cloves, and the nutmeg. Bring to a boil over medium-high heat; then, reduce the heat to medium-low and let simmer uncovered for about 15 additional minutes.

Add the vanilla, the coconut milk, and a dash of ground cinnamon. Stir well, and remove from heat. Pour in serving bowls and sprinkle cinnamon on the top. Serve sweet corn-coconut pudding warm or chilled.
** Nutrition labels on easyanddelish.com are for educational purposes only. This info is provided as a courtesy and is only an estimate, since the nutrition content of recipes can vary based on ingredient brand or source, portion sizes, recipe changes/variations, and other factors. We suggest making your own calculations using your preferred calculator, based on which ingredients you use, or consulting with a registered dietitian to determine nutritional values more precisely.
Please note that health-focused and diet information provided on easyanddelish.com is for educational purposes and does not constitute medical advice, nor is it intended to diagnose, treat, cure, or prevent disease. Consult with your doctor or other qualified health professional prior to initiating any significant change in your diet or exercise regimen, or for any other issue necessitating medical advice.
DID YOU MAKE THIS RECIPE?
Comment and rate the recipe. Also follow us on Pinterest at @easyanddelish for more delish recipes.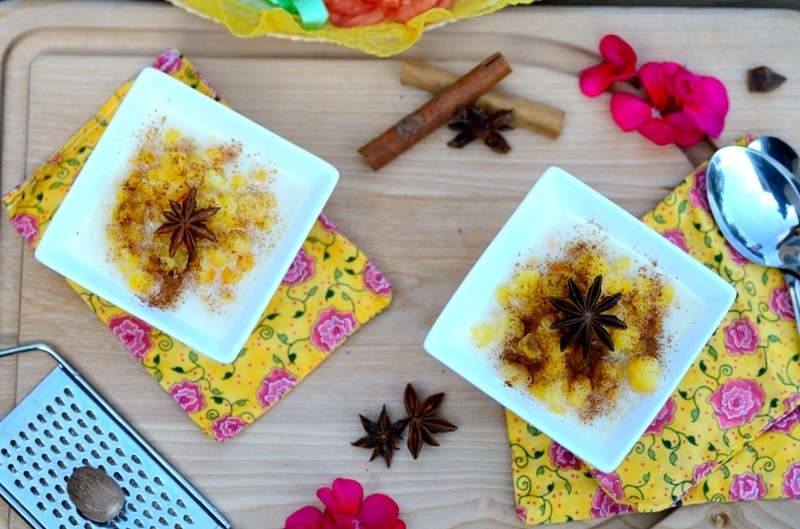 * Second Image from Audio CD Cover from Festa Junina - Luanda Brasil Label, 2006.