Find out the best foods for gut health and how to properly nourish it in this guide. As you may know, the gut plays an important role in the overall functioning and well-being of your body. Certain factors, including food, drinks, vitamins, and lifestyle can affect the makeup of your gut microbiome and even affect your weight.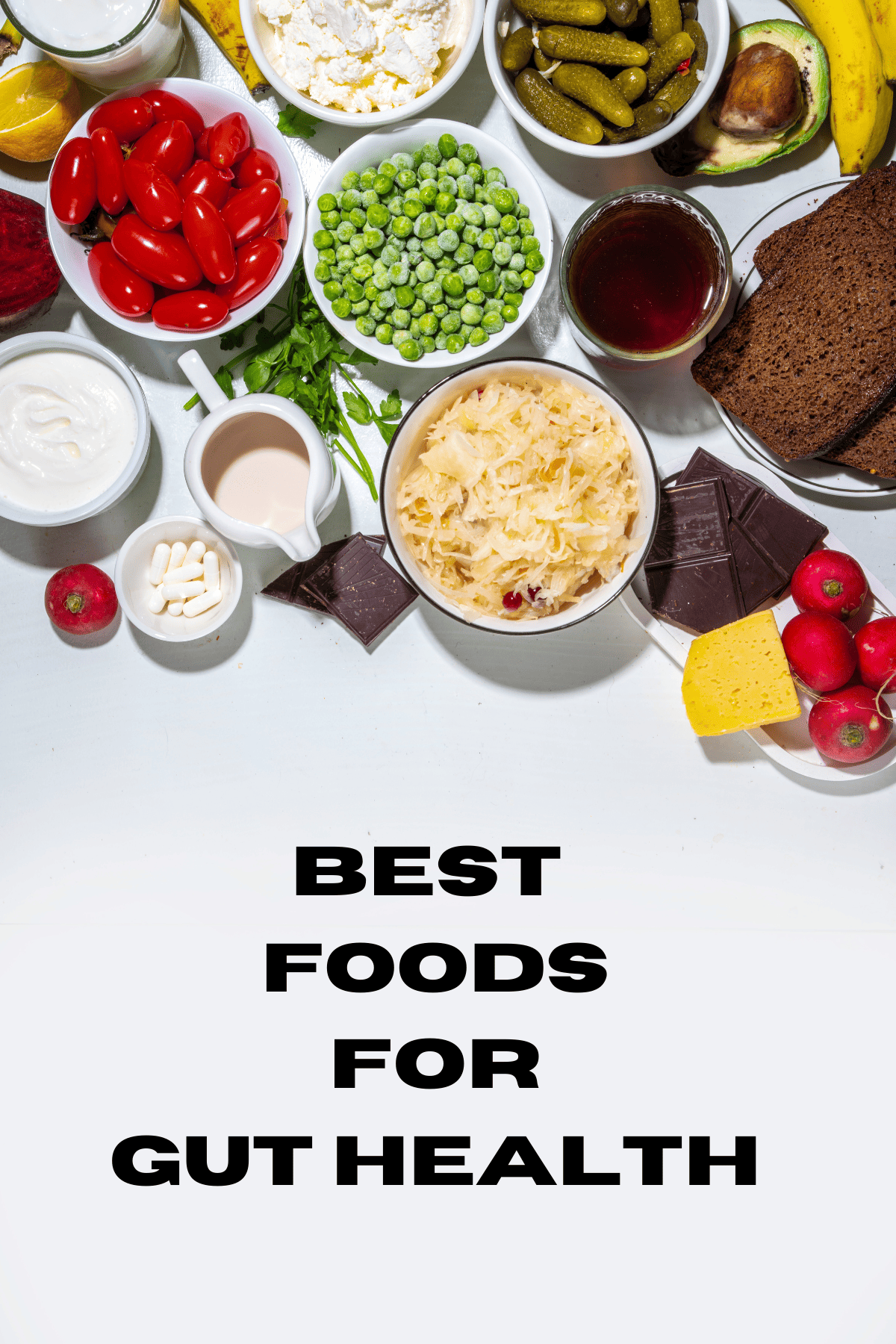 What is the gut?
The gut, commonly known as the digestive tract, is a complex system that goes from the mouth to the anus, processing and breaking down food into nutrients. It plays a pivotal role in making sure the body absorbs essential vitamins and minerals from the food we consume.
What is gut health?
Gut health pertains to the balance and function of the microorganisms living in the digestive tract, also known as the gut microbiome. A healthy gut contributes to a strong immune system, a healthy heart and brain, and much more.
It also helps with digestion, plays a role in nutrient absorption, and can even impact our mood and overall psychological well-being. It's safe to say that a healthy gut plays a great role in preventing disease and, most of all, promoting a healthy lifestyle.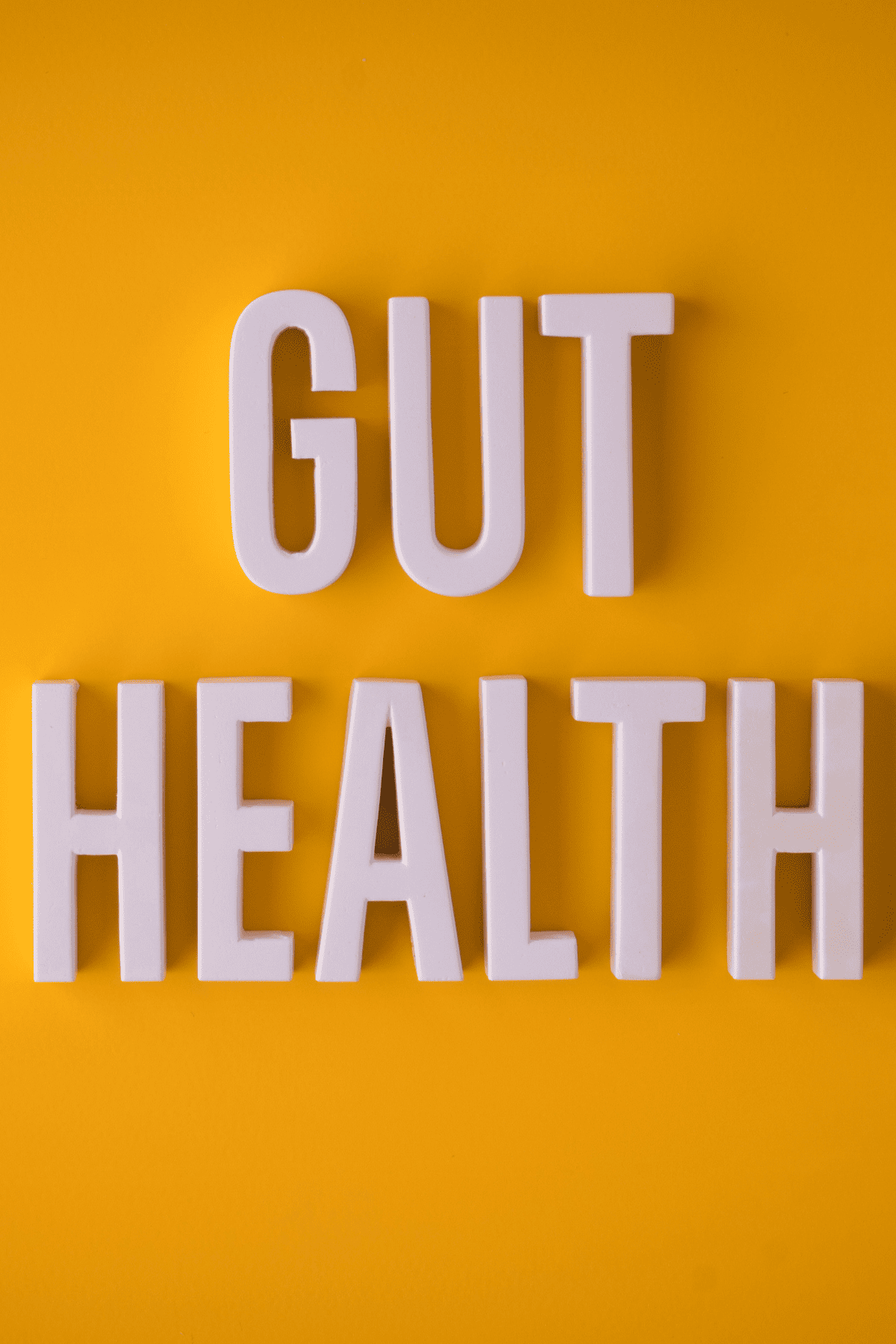 How to improve gut health?
Maintaining a healthy gut goes beyond just diet, however, food choices play a significant role. Here are some foods good for gut health:
Consume fiber: Foods like whole grains, legumes, fruits, veggies

, nuts

, seeds, and greens are rich in fiber, which acts as food for beneficial gut bacteria and aids in regular bowel movements. Women should consume 20-25 g of fiber daily while men should consume 30-38 g of fiber per day. These high-fiber juices are great for that as well!
Hydrate: Drinking enough

water not only aids in digestion but also ensures the mucosal lining of the intestines remains lubricated, facilitating the smooth passage of food and waste.

Eat fermented foods: These foods are rich in probiotics, beneficial bacteria supporting a balanced gut microbiome. Examples include kimchi, kombucha, and kefir.
Avoid processed foods: Limiting the intake of refined

, sugary foods can prevent the overgrowth of harmful bacteria, promoting overall gut health.

Consume turmeric daily – either a 1500 mg capsule or a ¼ teaspoon of turmeric powder with black pepper. It is anti-inflammatory and will help heal your gut.
Sleep at least 7 hours a day.
Move (stand, walk, exercise, etc. Any movement will help your gut as it releases anti-inflammatory molecules, increases insulin sensitivity, and reduces stress and oxidative stress)
What is the difference between prebiotics, probiotics, and postbiotics?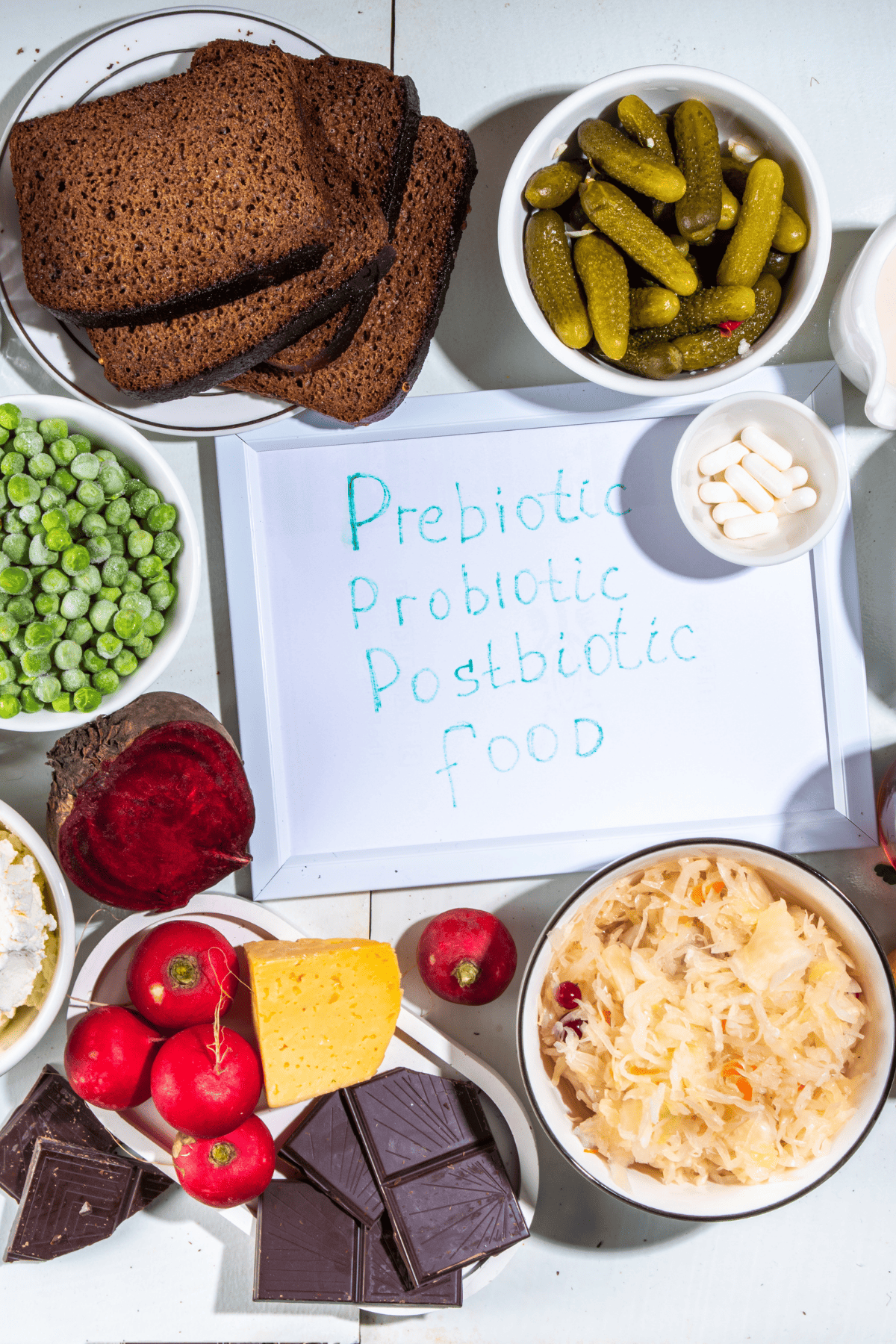 Although sometimes confused, these three terms have different meanings and functions within the digestive tract. Here is a breakdown of each one:
Prebiotics: These are non-digestible components of foods that act as fuel for our gut bacteria. They stimulate the growth and activity of good

organisms in the digestive system. Apart from bananas, onions, and oats, prebiotics are also found in legumes, barley, and apples among others.

Although all probiotics are fiber, not all fibers are prebiotics. Foods that contain the fiber types fructans (FOS and inulin) and galactans (including GOS) are accepted as prebiotics because they can stimulate the growth of bifidobacteria in the gut.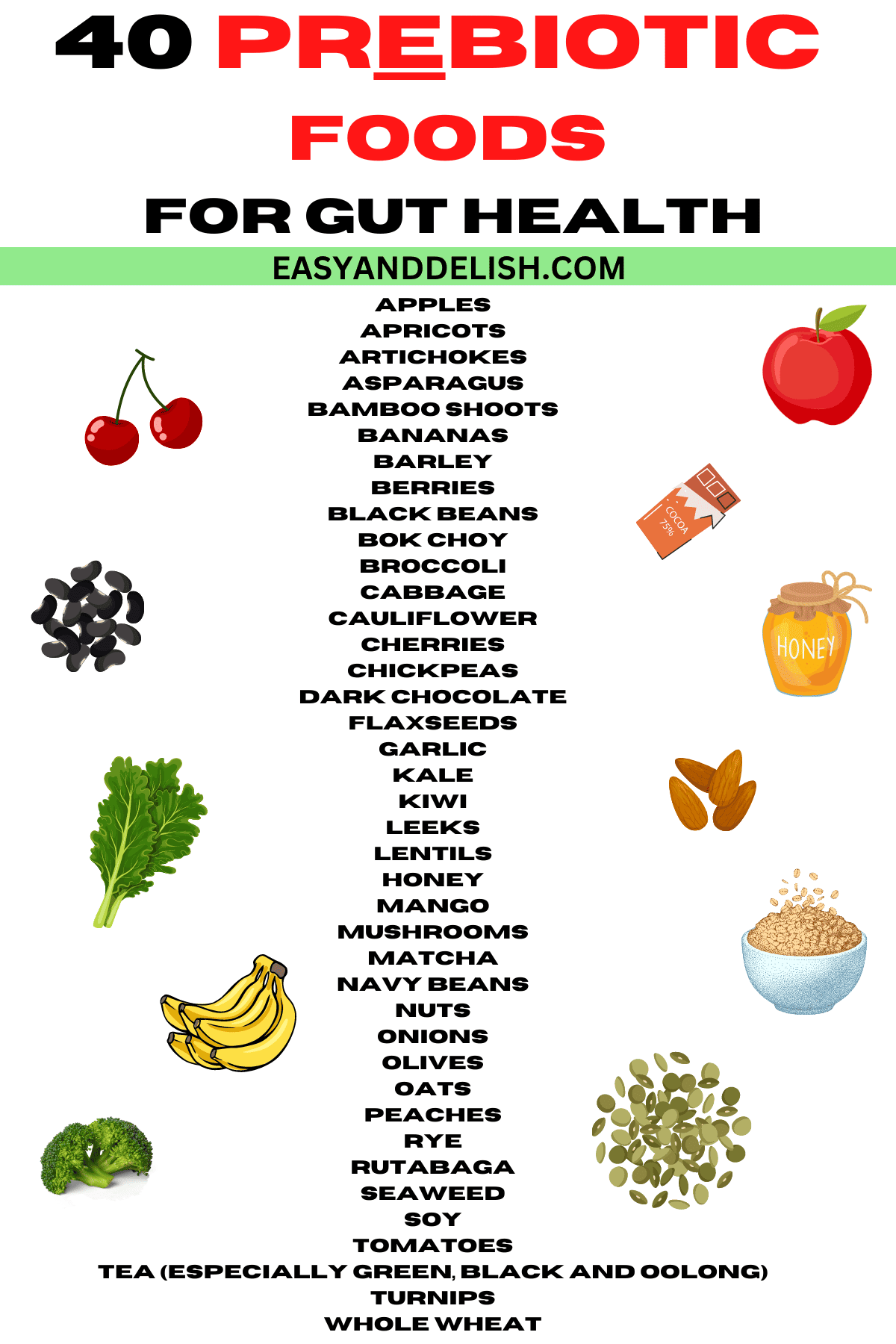 Probiotics: Live beneficial bacteria that, when ingested in adequate amounts, promote health benefits. They maintain the balance of good versus harmful bacteria in the gut. You can find probiotics in fermented foods with live microbe (e.g. some yogurts, kefir, most kombuchas, uncooked sauerkraut, and traditional kimchi), certain fortified foods, and supplements.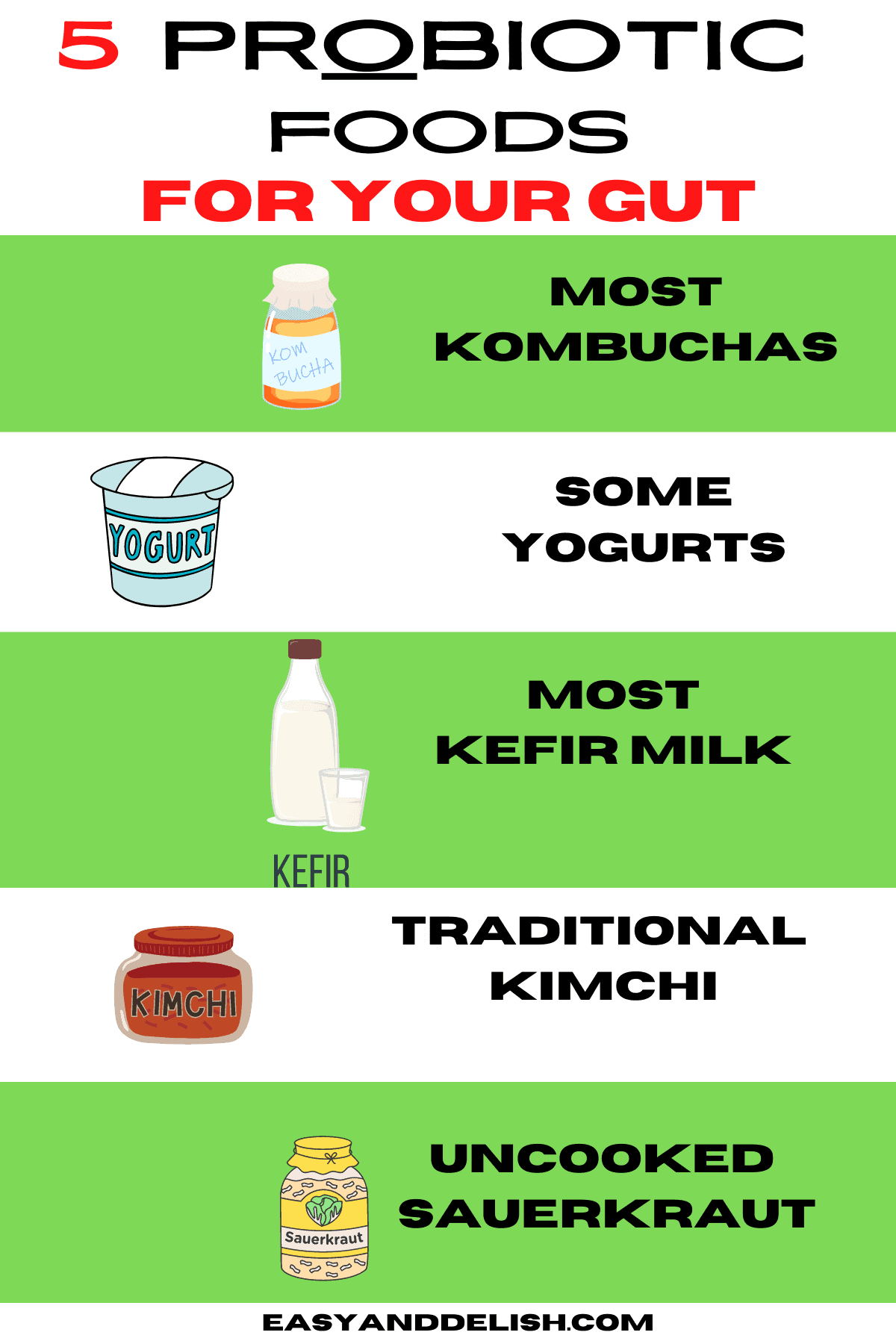 Postbiotics: Postbiotics are the end products of probiotic bacterial fermentation. They can benefit the gut microbiome, enhancing barrier function and modulating inflammation. While fermented foods can also contain postbiotics, research is looking into the direct supplementation of other sources of postbiotics for targeted health benefits though

.
What are polyphenols?
Polyphenols are micronutrients that are packed with antioxidants and known to offer numerous health benefits. They're predominantly found in plant-based foods and play a role in reducing inflammation, supporting gut health, and combating oxidative stress.
Common sources include berries, tea, olives, spices, and cacao. They're also abundant in foods like red wine, matcha, and certain nuts (chestnuts, hazelnuts, pecans, and almonds) and seeds (flaxseeds).
What diets are best for gut health?
A balanced and diverse diet is key for promoting a healthy gut, as it provides the necessary nutrients and fibers good bacteria thrive on. Here are three top gut health diets: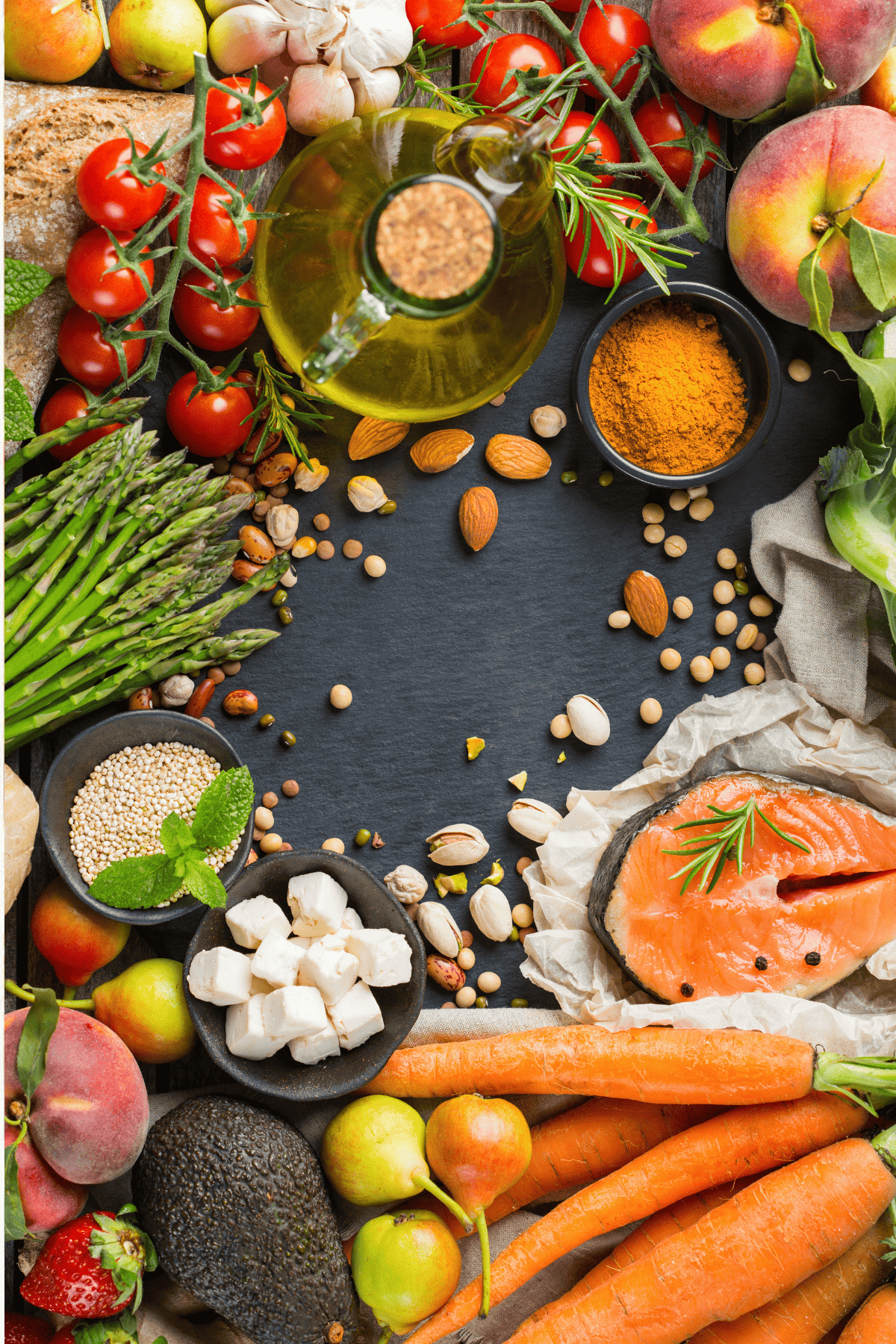 Mediterranean diet: It focuses on

whole grains, vegetables, fruits, olive oil, nuts, and lean proteins. It's known for its many gut-healing foods or gut-friendly foods due to its high fiber and antioxidant content.

It is related to the PCOS diet and the Insulin resistance diet.
High-fiber diet: This diet focuses on

whole foods rich in fiber, such as legumes, whole grains, and seeds, c

reating

a healthy environment for g

ood

gut bacteria to g

row

.

Low-sugar diet: Excessive sugar can lead to an imbalance in the gut's microbiome. Cutting back on sugary foods and beverages can help prevent the growth

of harmful bacteria and yeast.
Best foods for gut health
A healthy gut is the foundation of overall well-being, and certain food categories are particularly good for you. These are the best foods for gut health and weight loss:
Whole grains: Options such as barley, quinoa, and oats not only aid in digestion but are also packed with fibers that beneficial gut bacteria thrive on.
Fruits and vegetables: These are loaded with essential nutrients, antioxidants, and fibers. Not only do they benefit overall health, but they also provide prebiotics that fuel good

gut bacteria.

Leafy greens: Greens such as spinach, kale, and chard are rich in essential vitamins, minerals, and fibers that support a healthy gut lining and promote bacterial diversity.
Fermented foods: These foods undergo a process where natural bacteria feed on the sugar and starch, producing lactic acid. This process not only preserves the foods but also creates beneficial enzymes, vitamins, and probiotics. Examples include yogurt, kefir, sauerkraut, miso, tempeh, and kimchi.
Anti-inflammatory foods such as this anti-inflammatory smoothie recipe.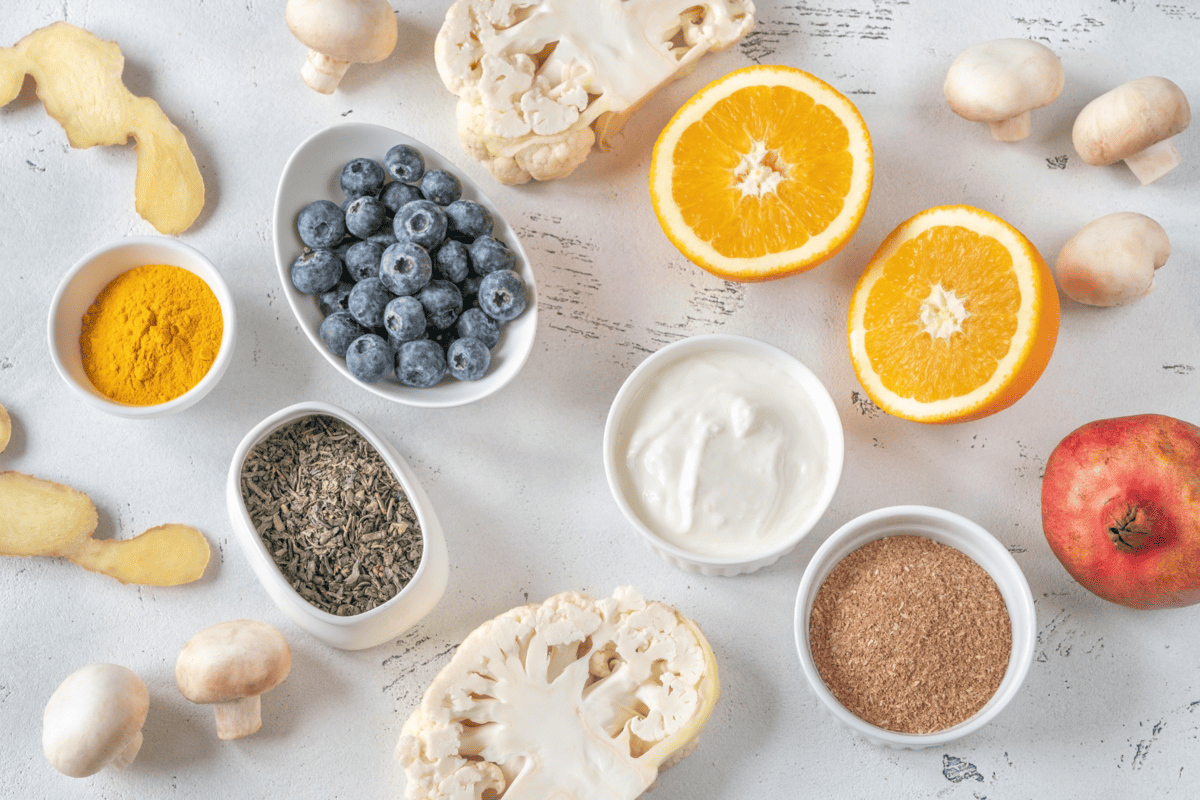 Foods to avoid
While many foods benefit the gut, others can potentially harm its delicate balance. Here is a list of foods to stay away from:
Processed foods: These are typically loaded with additives, sugars, and unhealthy fats (saturated and trans fats), all of which can be harmful to the gut's microbial community. Consuming them frequently can lead to an imbalance in the gut flora. It includes refined carbohydrates and flour as well as processed meats.
Artificial sweeteners: Despite being calorie-free, sweeteners like aspartame and saccharin can negatively impact the gut microbiome, potentially leading to imbalances and digestive issues.
Artificial additives (such as food coloring) often added to candies and packed snacks
Excess alcohol: Occasional alcohol consumption might be okay, but excessive drinking may compromise the gut lining, leading to inflammation and a shift in the balance of gut microbes. Moderation is key to maintaining a healthy gut environment.
Salt: If consumed in excess, it can make the body retain water and can increase blood pressure, inflammation, heart and kidney diseases, and osteoporosis. The American Heart Association recommends 1500 mg of sodium a day although the average American consumes 3400 mg a day.
Red meat: It is rich in saturated fat and often creates health issues due to growth hormones.
Chicken: It is the second largest source of sodium due to sodium solution injected in the meat for flavor and for increasing the size/weight of the bird.
MSG: It is used as a flavor enhancer and is present in soy sauce, most salad dressings, and canned foods. It can increase the risk of cardiovascular disease and damage the intestinal structure and flora.
Dairy: There are several reasons why dairy can cause inflammation in the body and therefore, not good for gut health. It contains saturated fat, the protein casein which can slow digestion, and the sugar lactose.
Gluten: If you are neither celiac nor gluten intolerant, you will only experience issues with gluten if you consume it in excess or if you have poor eating habits. Some whole grains such as wheat, barley, and rye contain gluten yet if consumed in their whole form, they're good for your gut though

.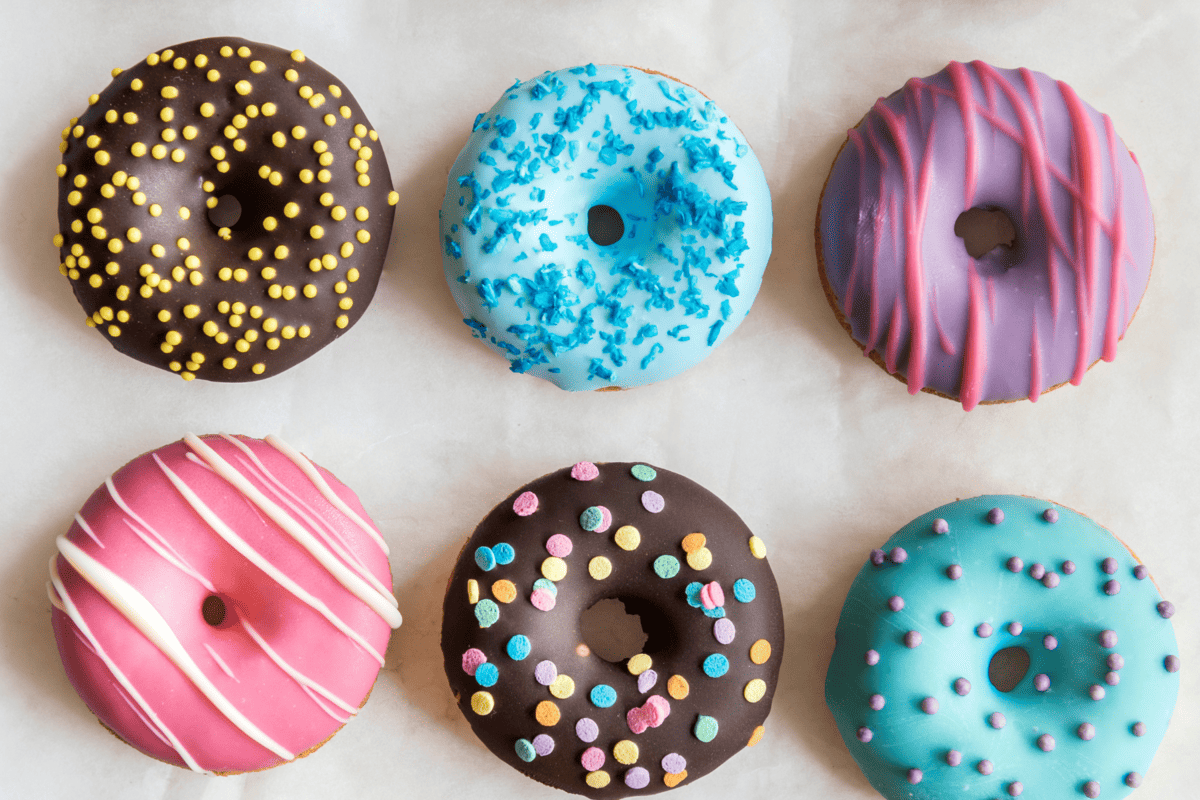 FAQS
What are the signs of poor gut health?
Unexplained fatigue, digestive issues, and frequent infections can signal an unhealthy gut.
What is the best way to test for gut health?
Stool analysis is the most common method to assess gut health.
Does diet affect gut health?
Yes, diet plays a crucial role in determining the balance and health of the gut microbiome.
How long does it take to get gut health back to normal?
It can take anywhere from a few days to several months or years, depending on factors like diet and lifestyle.
What triggers bad gut health?
Overuse of antibiotics, poor diet, and chronic stress can all disrupt gut health.
Can intermittent fasting heal your gut?
Intermittent fasting can promote gut health by giving the digestive system a break and enhancing microbial diversity. It's worth experimenting with, in conjunction with eating foods to improve gut health.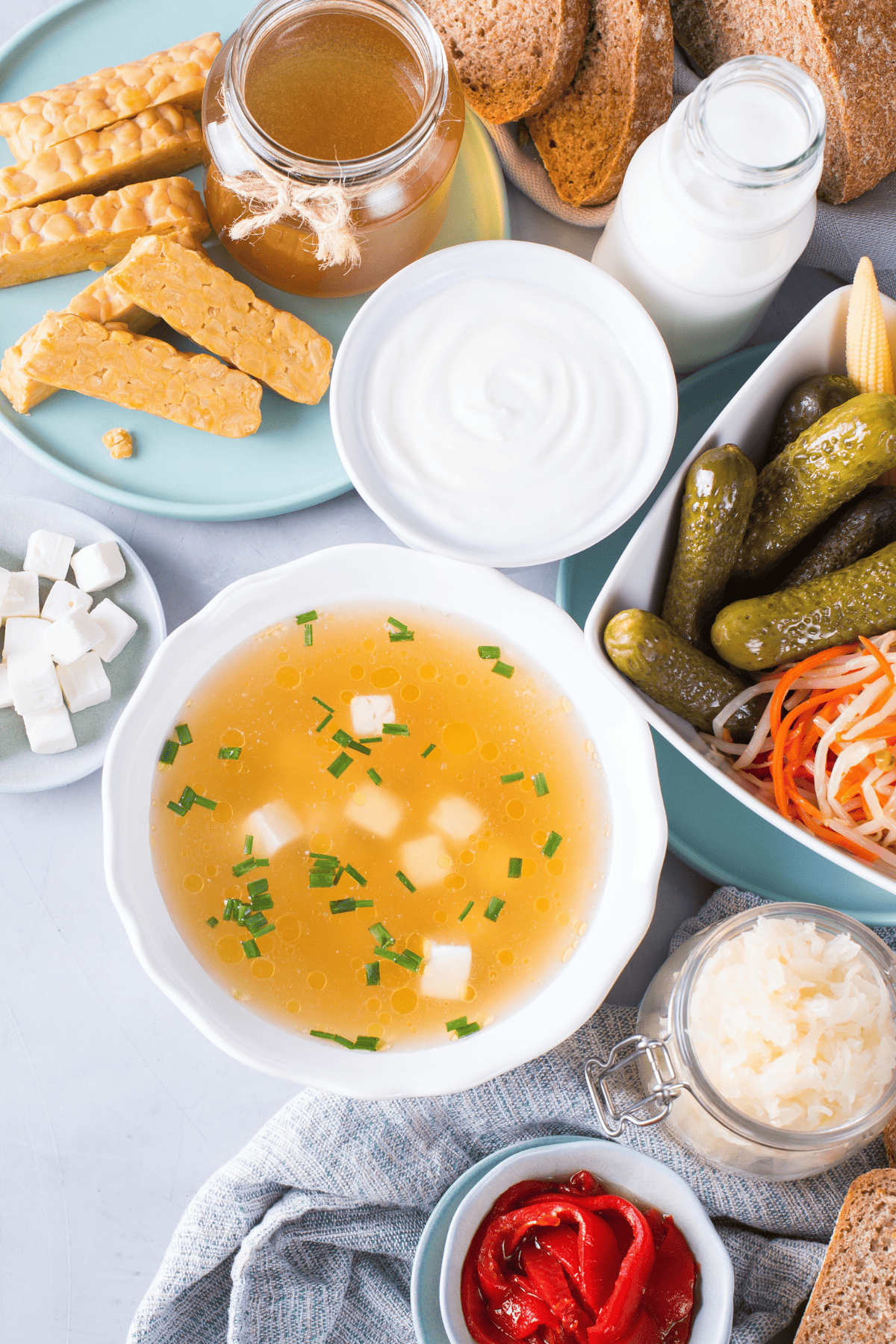 How do you reset a bad gut?
The best thing to do to reset a lousy gut is to consume a balanced diet rich in fiber, stay hydrated, and avoid processed foods.
How do you know if your gut is healing?
You'll know your gut is healing if you have decreased digestive symptoms, improved energy, and better overall well-being.
gut health recipes to enjoy
Helpful resources
PIN AND ENJOY!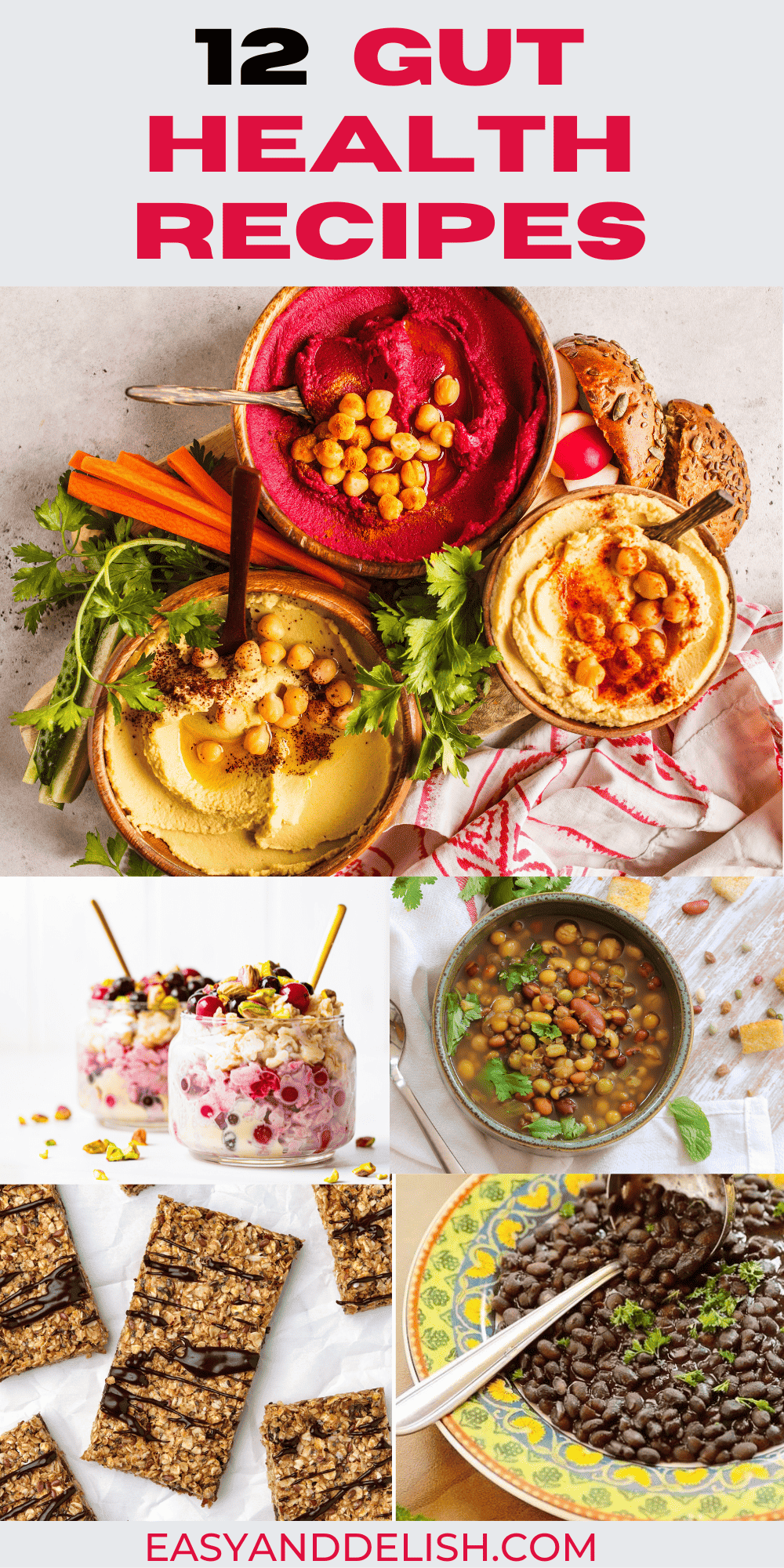 DISCLAIMER: The information in this article is for educational purposes only and is not intended to be a substitute for medical treatment by a healthcare professional. Because each individual has unique needs, the reader should always consult their physician to determine the appropriateness of the information displayed here for the reader's situation.