List of 45 easy gluten-free weeknight dinners for the family including Pressure Cooker, Slow Cooker, One Pan Dishes and more (most prepared in 30 minutes).


Do you have a busy life? And on top of that, is finding easy and delish gluten-free dinner ideas overwhelming?
Well, I'm here to make your life easier, honey... and yes, to prove that this list of 45 easy gluten-free weeknight dinners will be your new best companion.
Moreover, many of them can be prepared within 30 minutes or less.
From stews to casseroles, pastas to rice dishes, sandwiches and soups, our list delivers comfort and convenience to your table.
Additionally, they will put a huge smile on the face of the cook and the gluten-free dieter, too!
Ready?
45 Easy Gluten-Free Weeknight Dinners for the Family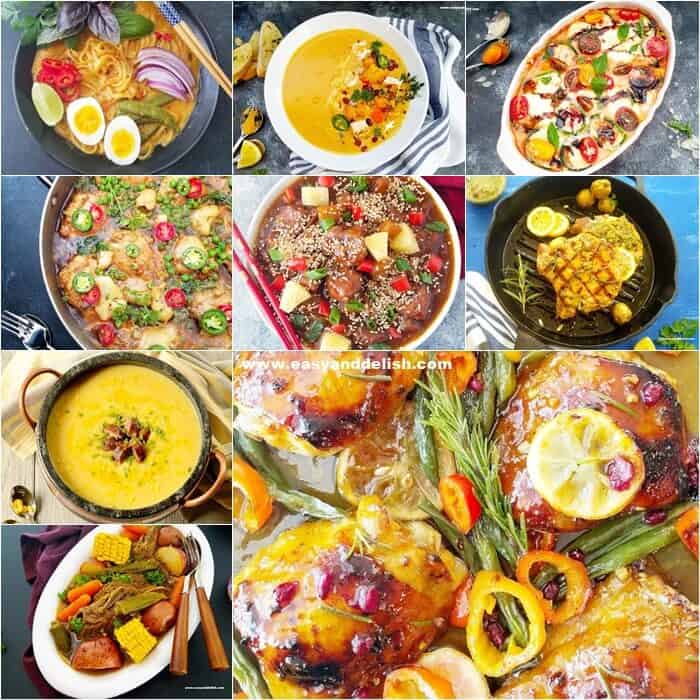 Pressure Cooker Sweet and Sour Pork