30 Quick and Easy Low Carb Dinner Recipes that have up to 400 calories and are super delish! These are also gluten-free and will make your life easier-- especially after a long day of work.

Wondering what to make for dinner without having to slave away in the kitchen? These are the best low carb dinner recipes ever! Why? Because they call for up to 10 ingredients or less, are prepared in under 30 minutes, and most only require one pan (or are mess-free!)!
But that's not all! They feed you without stretching your waistline and are super duper delish! I tell ya: the whole family will love them!
Moreover, most are loaded with tasty, lean protein and low carb veggies.
Enjoy… without feeling guilty!
What's considered low carb?
There is no strict definition of a low-carb diet. But generally speaking, anything up to 150 grams of carbohydrates per day can be considered low-carb.
However, please be aware that to reach ketosis most people will need to ingest under 50 grams of net carbs per day, which is required on a keto diet.
Basically, the main sources of carbs must come from low-carb vegetables and small amounts of berries.
Benefits of a Low Carb Diet and Meals
According to the Mayo Clinic , while a low-carb diet is mostly used for weight loss it may also help to prevent/improve serious health conditions, such as:
Metabolic syndrome
Diabetes
High blood pressure
Cardiovascular disease
Lower high-density lipoprotein (HDL) cholesterol and triglyceride values.
Quick and Easy Low Carb Dinners
Dinner is for many the main meal of the day... the time that you sit with your family and relax a bit. After a long day of work, slaving away in the kitchen is a no-no task.
That means quick and easy dinners are a real must, agree?
Easy recipes are those that are simple to prepare, with a limited amount of ingredients -- I would say up to 8 or 10. While quick recipes are those that can be prepared in 30 minutes or less.
Our easy low carb dinner recipes made in up to 30 minutes will not only make your life easier but they also can benefit your overall health due to the reduced amount of carbs.
Most of all, every single one of them are delish and have up to 400 calories per portion. That means you will enjoy a tasty meal without stretching your waistline!
Big smile? Me too!
I'm gonna give you one more reason to be happy: most of them are easy freezer meals too! What that means is, storing leftovers for later use won't be a problem.
Well, here are our favorite low carb dinner ideas for you:
1. Easy Broiled Pork Chops (103 calories)
One-pan broiled pork chops made in 20 minutes. They are tender, saucy and low carb!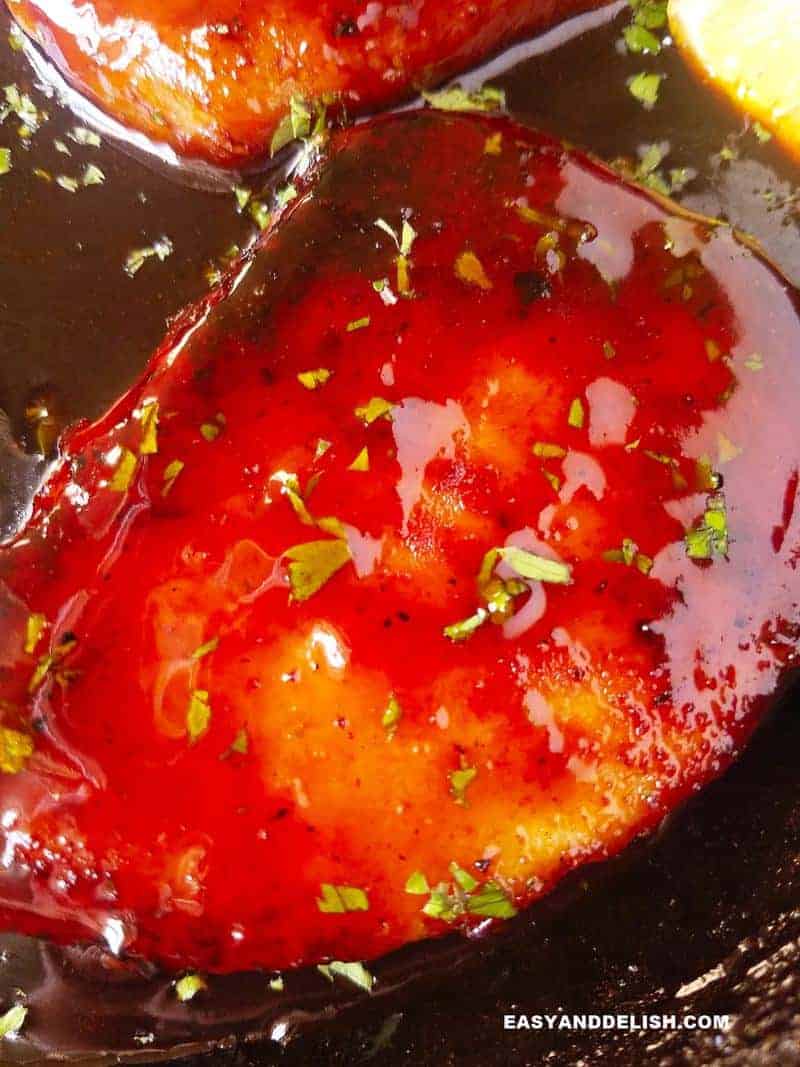 2. Cajun Dirty Rice Recipe (366 calories)
This 25-minute Cajun dirty rice is one of those quick and easy low carb dinner recipes that will make your taste buds dance. It calls for cauliflower rice, ground beef, seasonings, and a few veggies.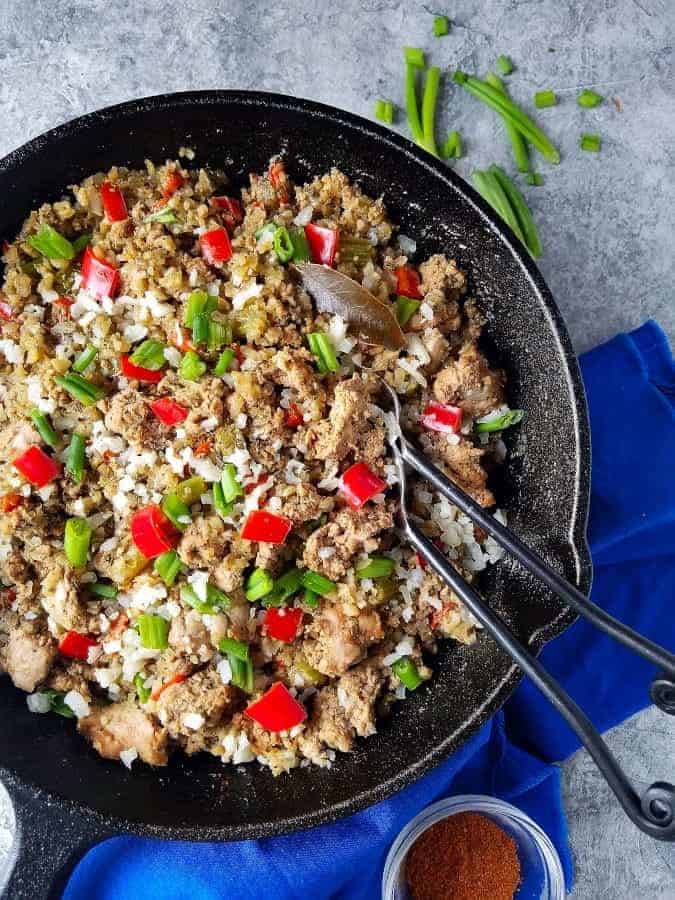 3. Honey Garlic Butter Shrimp (347 calories)
A 5-ingredient shrimp recipe with a garlic and honey sauce. It's dinner made in only 15 minutes using one pan.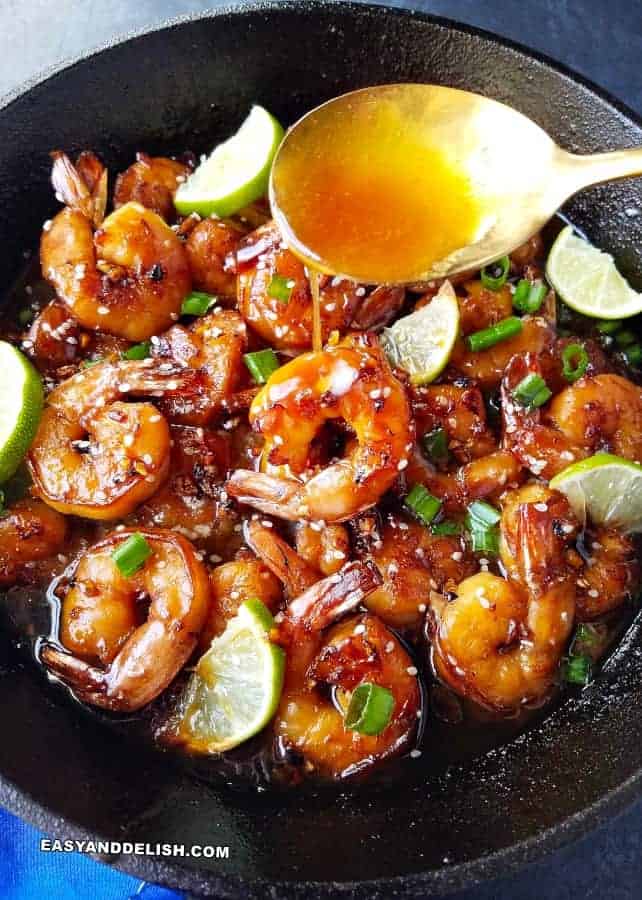 4. Cabbage Soup (70 calories)
A vegetarian low carb dinner prepared in 30 minutes. It makes a lean yet comforting dish ideal for chilly days!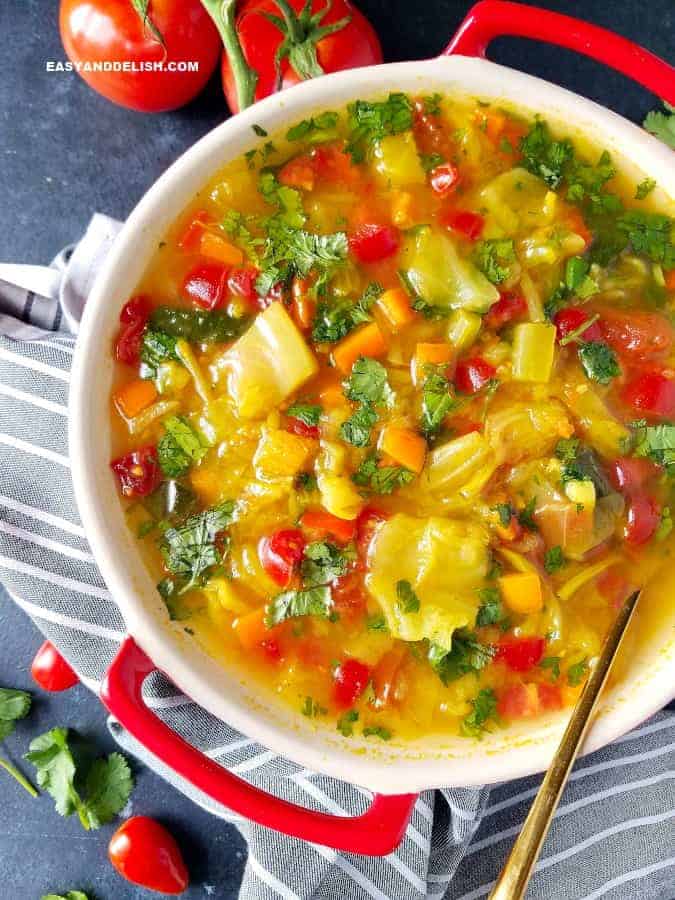 5. Low Carb Sushi Bowl (384 calories)
This Sushi Bowl Recipe makes a trendy low carb dinner prepared in 15 minutes with seasoned cauliflower rice, cooked shrimp, avocado, veggies, and sriracha mayo.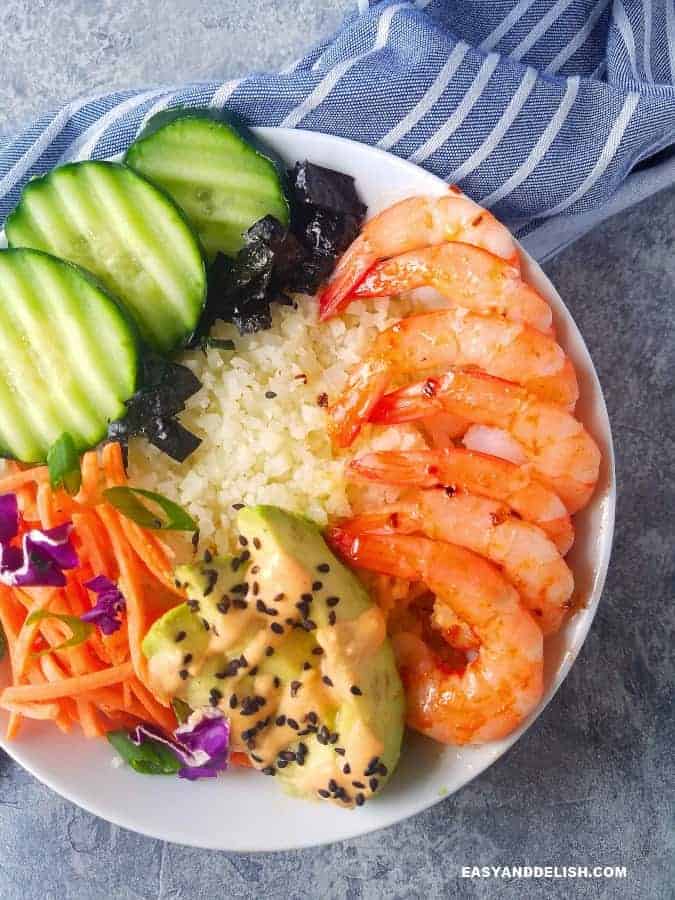 6. Ranch Chicken Thighs (367 calories)
Our 5-Ingredient, One Pan Ranch Chicken Thighs is a tasty and easy low carb dinner recipe made in less than 30 minutes.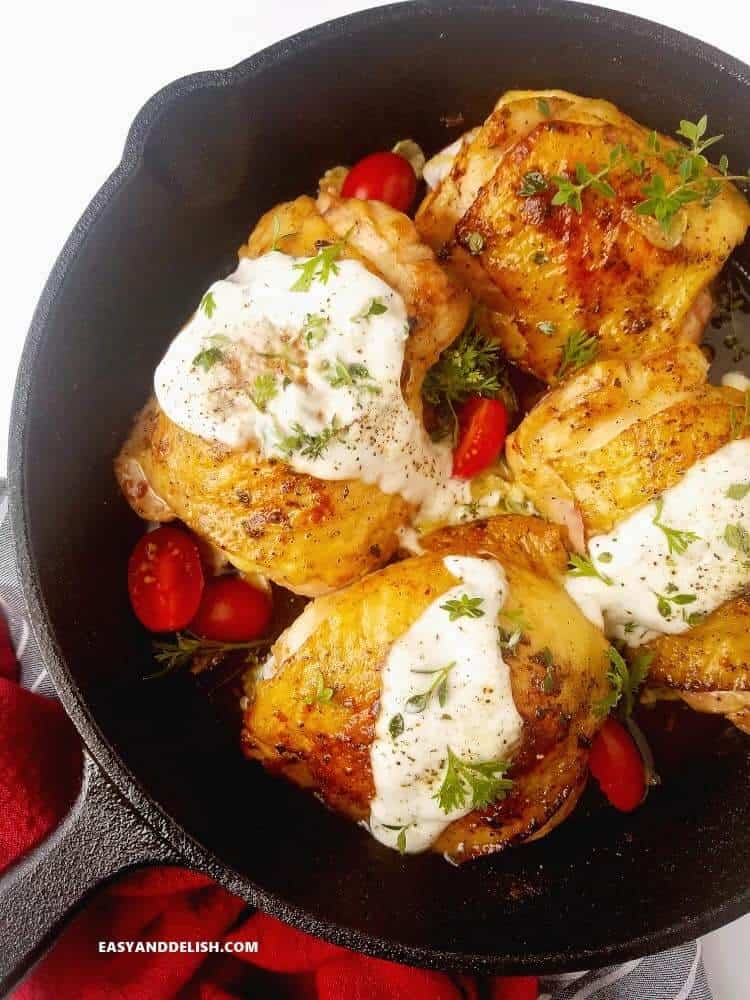 7. Cauliflower Curry Soup (342 calories)
A Low Carb meatless soup prepared in 30 minutes that makes for a perfect, healthy dinner.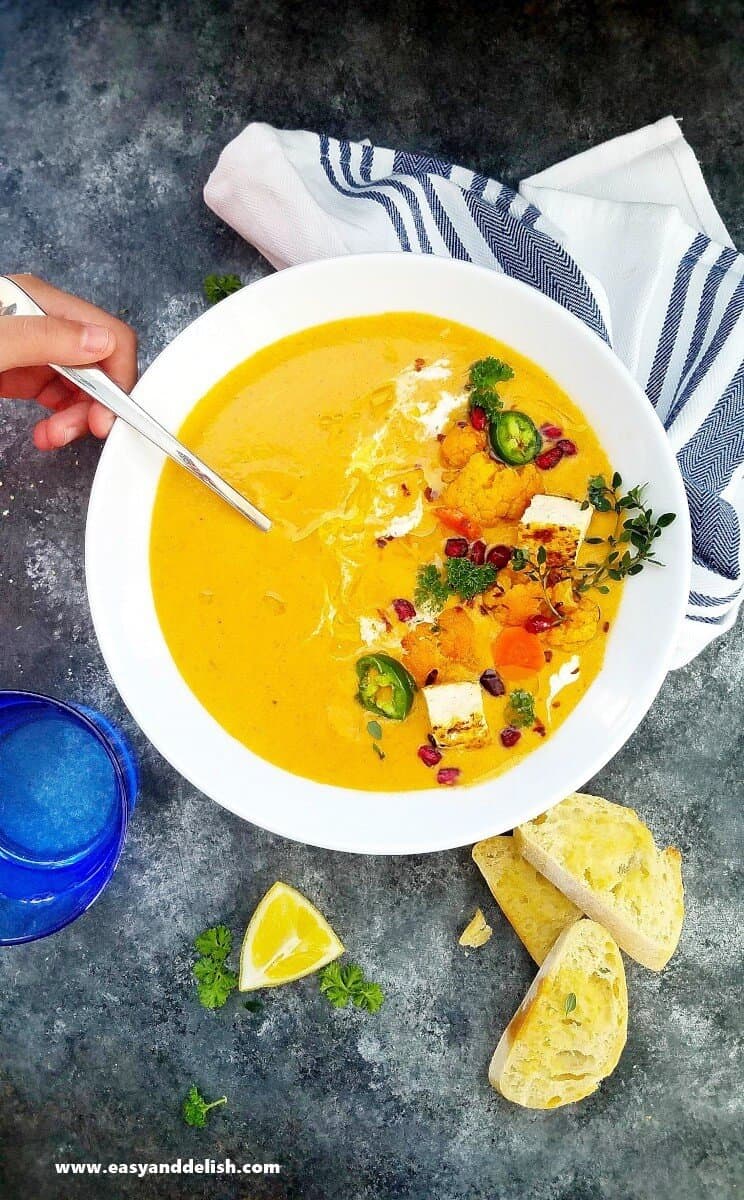 8. Skirt Steak (175 calories)
In just 10 minutes you can make this tender skirt steak which is great for fajitas, sandwiches, tacos, and more. It is one of our most fave quick and easy low carb dinner recipes ever!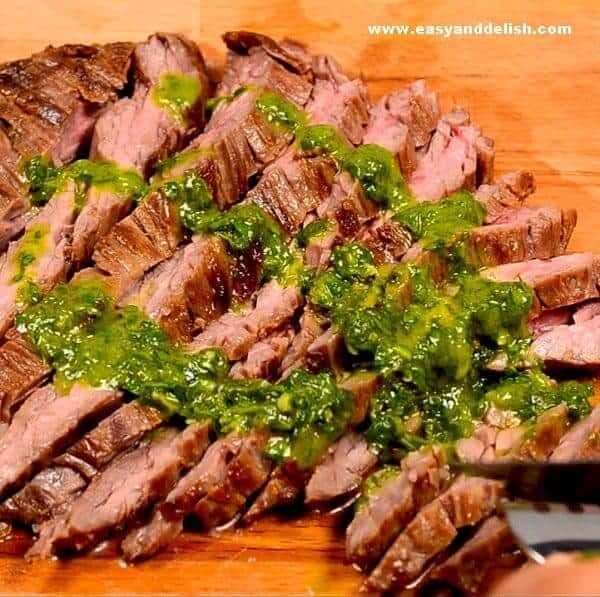 9. Shrimp and Asparagus (150 calories)
One sheet pan lemon garlic Parmesan shrimp and asparagus that can be prepared in less than 30 minutes.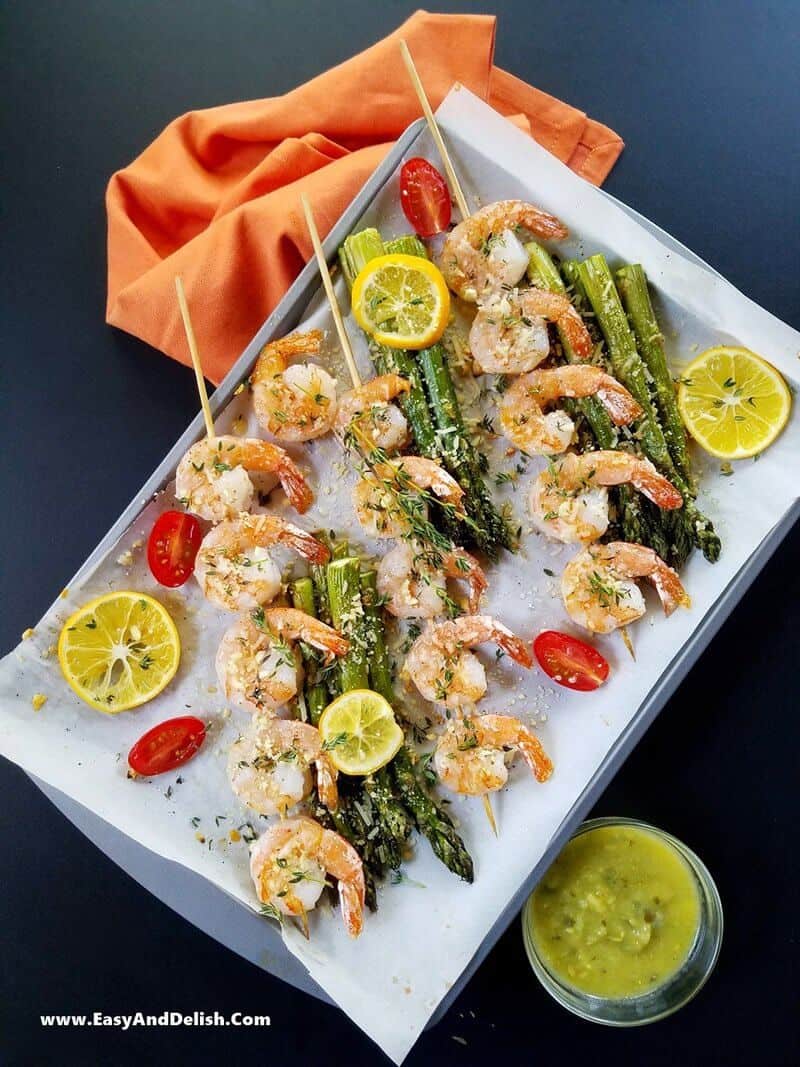 10. Teriyaki Salmon (159 calories)
A quick and easy low carb dinner, ideal for busy days. The salmon is seared, glazed with a mildly spicy, sticky teriyaki sauce, and served with crisp and tender sugar snap peas.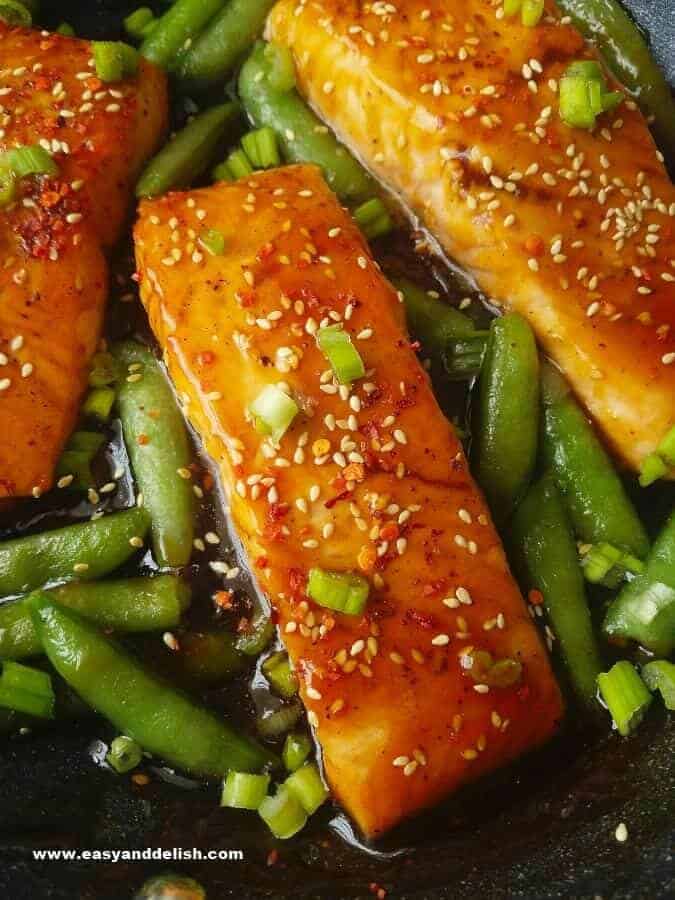 11. Homemade Coleslaw (146 calories)
A fresh, colorful salad made with kale, onions, and coleslaw mix, tossed with a lime-garlic vinaigrette and served with bacon strips. It is a light low carb dinner ideal for summertime!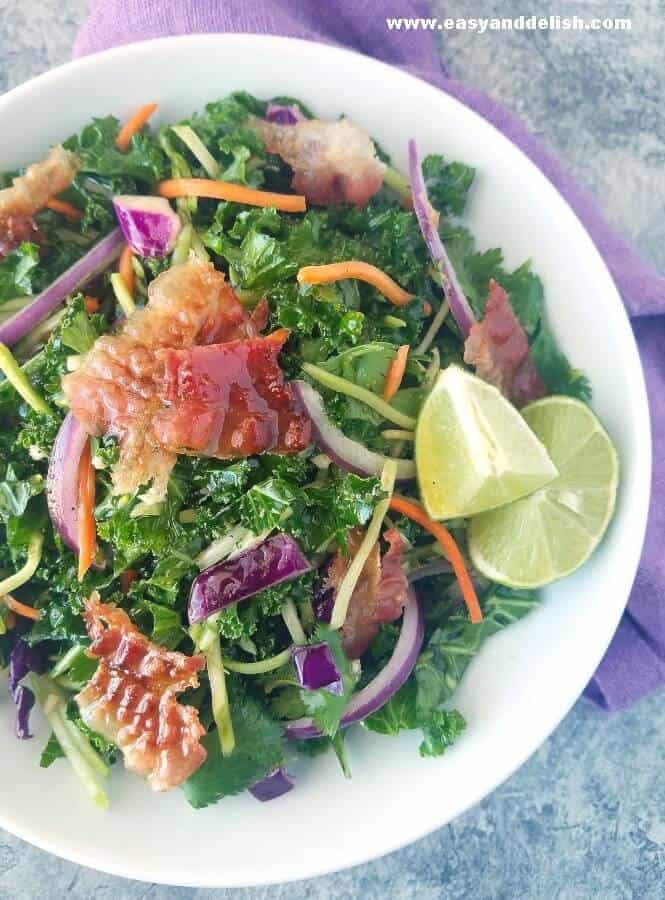 12. Shrimp Fajitas (316 calories)
Have an easy low carb dinner ready in 27 minutes with these super flavorful shrimp fajitas. Serve them with fresh lettuce instead of tortillas for a keto meal!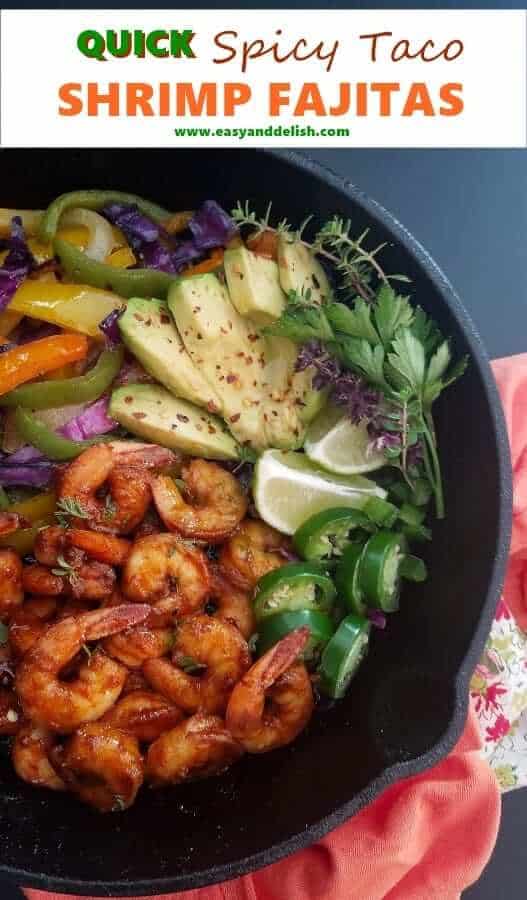 13. Low Carb Sesame Chicken (338 calories)
Craving Chinese food? Make this dish in 25 minutes for a full-flavor, guiltless dinner!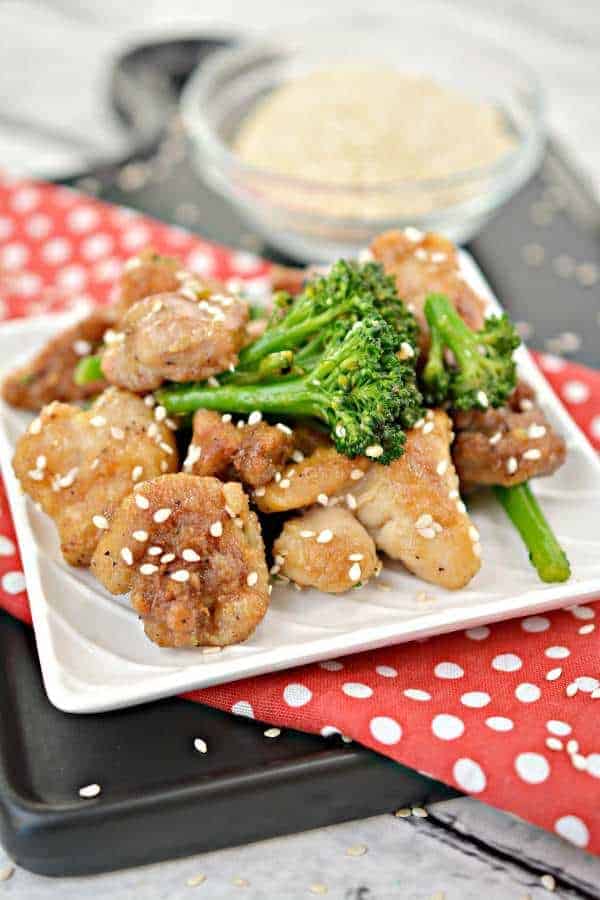 14. Keto Lasagna Roll Ups (243 calories)
Prepare this cozy dinner in 20 minutes using only 6 ingredients. So yummy!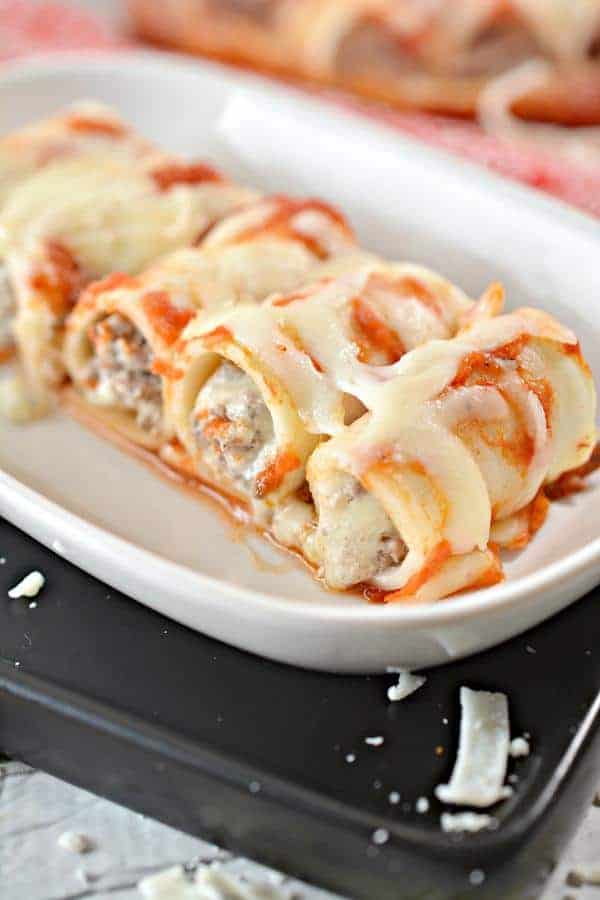 15. Lemon Parmesan Chicken and Cauliflower (348 calories)
Tender chicken thighs served over a garlicky herbed parmesan cauliflower rice with wilted spinach is a delicious all-in-one-meal made in 30 minutes.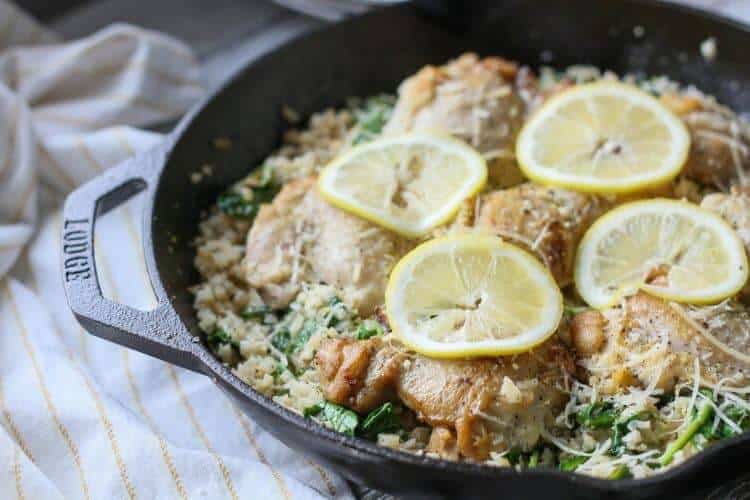 16. Garlic Parmesan Chicken Tenders (342 calories)
A 30-minute keto dinner recipe that the kids will love! It is tender and super flavorful!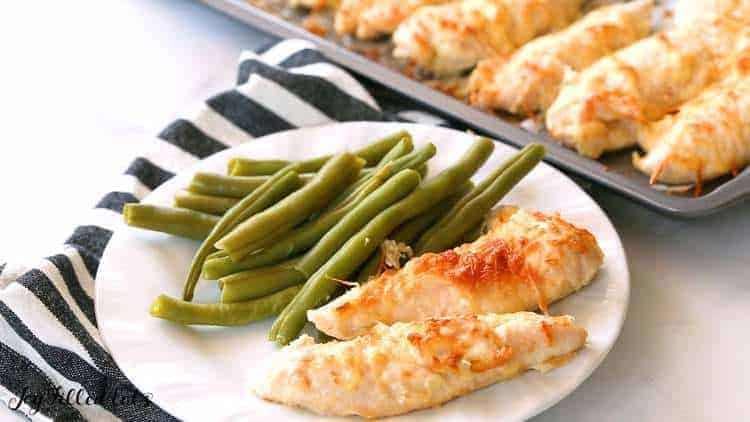 17. Keto Beef and Broccoli Stir-Fry (271 calories)
A 20-minute, easy Asian inspired meal that your family will love! Made with low carb veggies and a delicious stir fry sauce, I'm betting you won't miss the take-out version!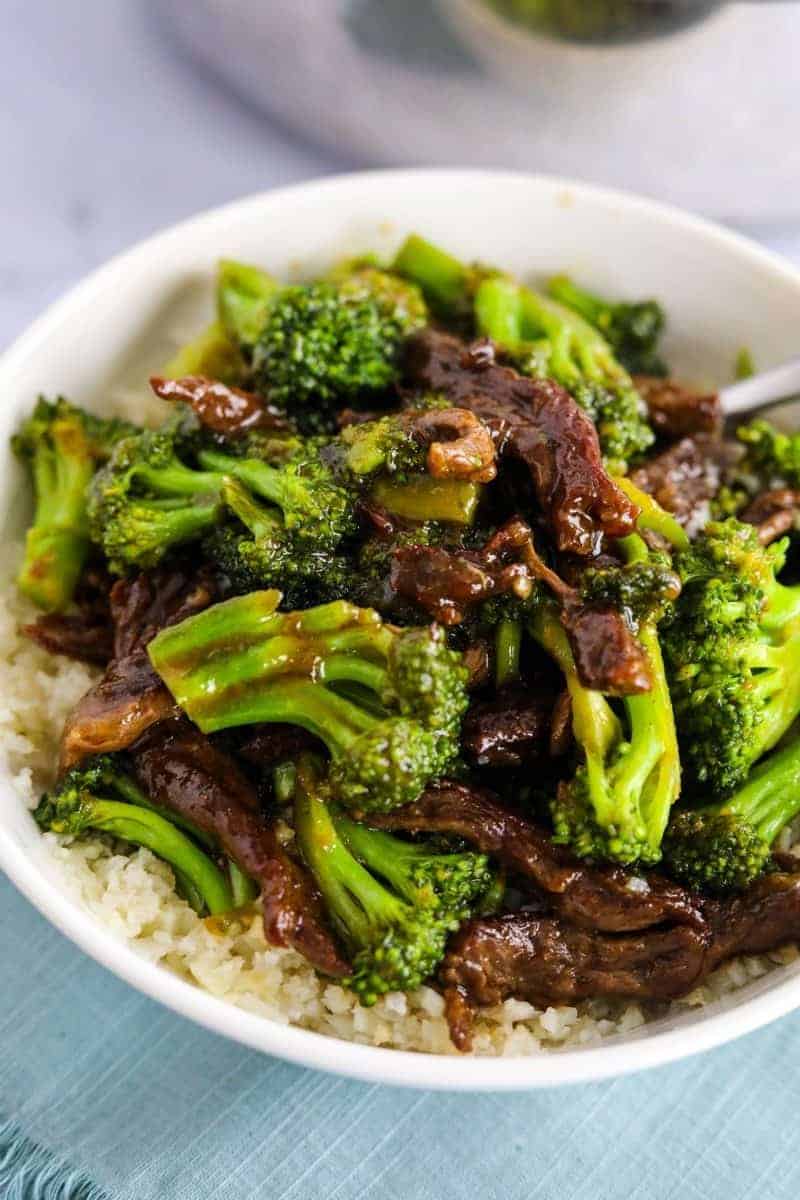 18. Mexican Kielbasa and Cabbage (322 calories)
This 16-minute, one-pan, and 4-Ingredient skillet dish is filling, crazy tasty, and so easy for any weeknight dinner!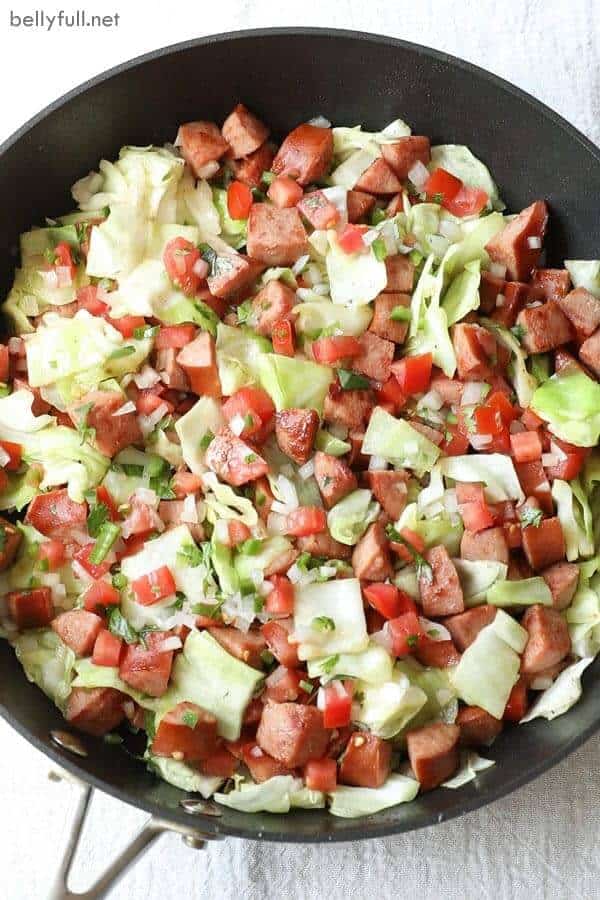 19. Air-Fryer Hibachi Shrimp (255 calories)
This 23-minute recipe makes it quick and easy to serve up a delish restaurant-quality Japanese meal.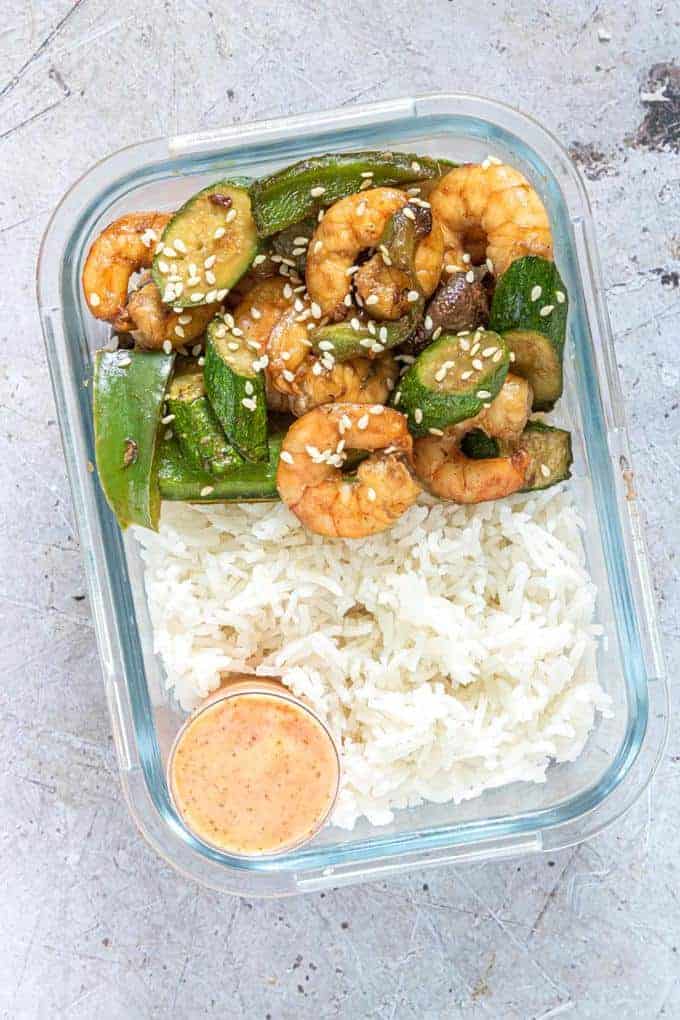 20. Tuna Salad Cucumber Boats (180 calories)
A 10-minute salad made with pantry staples that is pure flavor! So easy, light, and refreshing!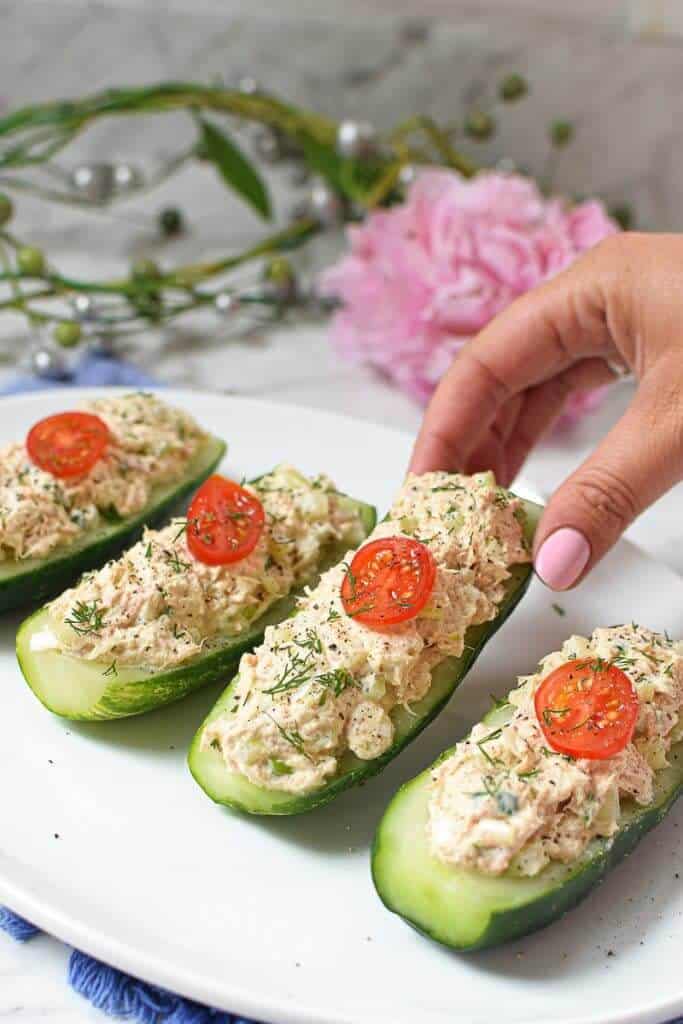 21. Camarones Enchipotlados (171 calories)
This is made of tender shrimp in a rich tomato sauce that's jam-packed with flavor. Mildly spicy, but it can be easily adapted to your tastes. All ready in under 20 minutes!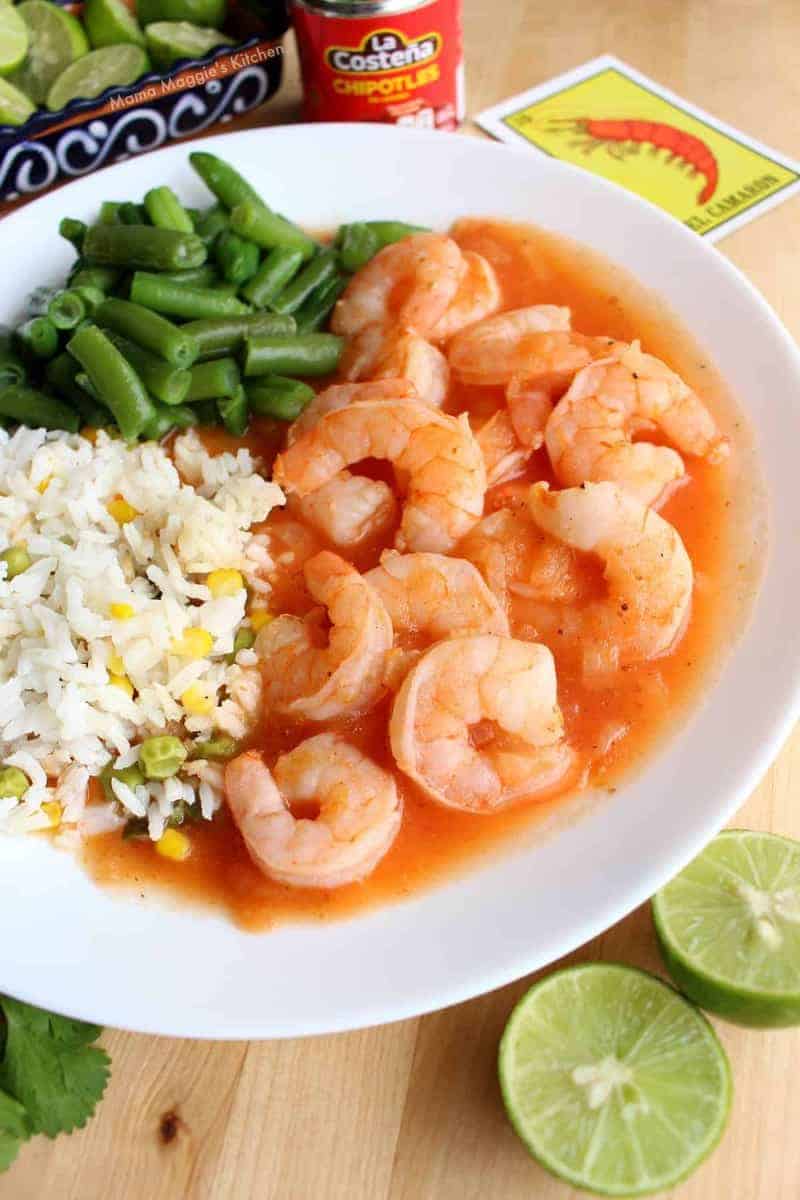 22. Egg Roll in a Bowl (287 calories)
All the goodness of egg rolls in a healthy version! This is a 20-minute easy dinner meal.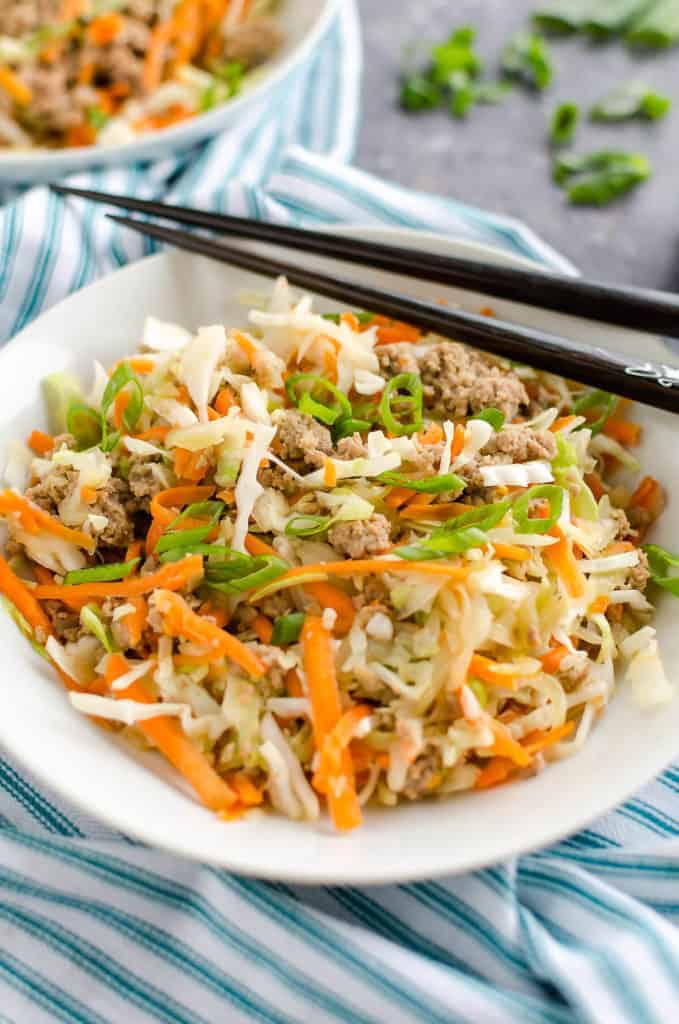 23. Keto cajun BBQ Shrimp (245 calories)
Easier to make than you might think, this 20-minute keto seafood dish is so good! Treat yourself to NOLA's BBQ Shrimp today!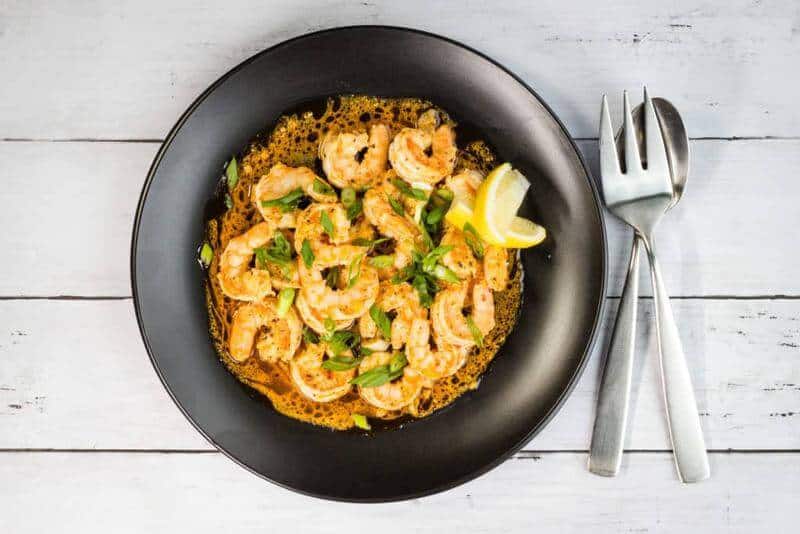 24. Keto Chicken with Peanut Butter Sauce (317 calories)
In about 30 minutes, you can enjoy a saucy chicken stew with Asian flavors that will knock your socks off.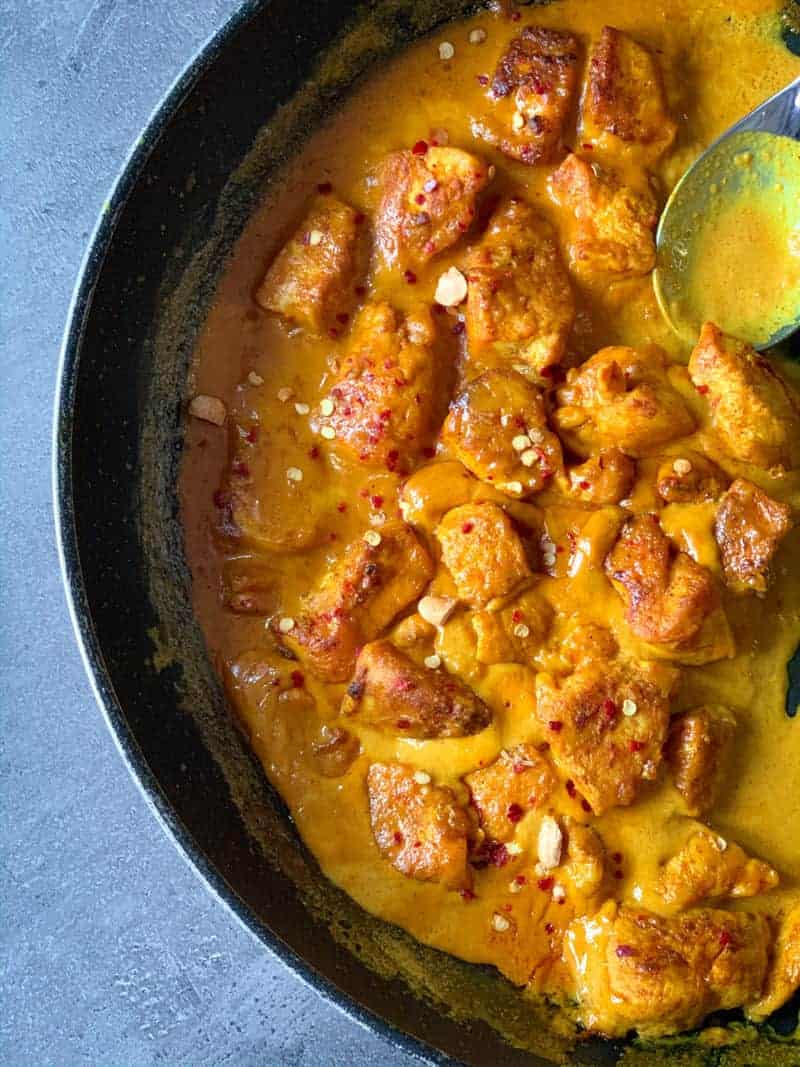 25. Korean Ground Beef (261 calories)
This Paleo and low carb Korean beef recipe cooks cheap ground beef with sweet and spicy seasonings. It's a dish that can be cooked and served within 15 minutes.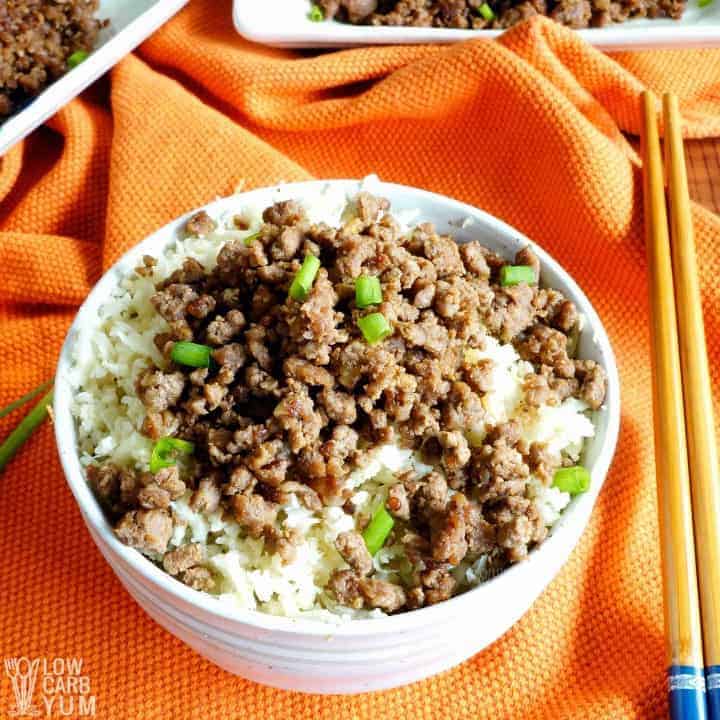 26. Broccoli Gratin with Bacon (335 calories)
A less than 30-minute low carb and gluten-free gratin with bacon made with 7 ingredients that can be served either as a side or a cheesy casserole.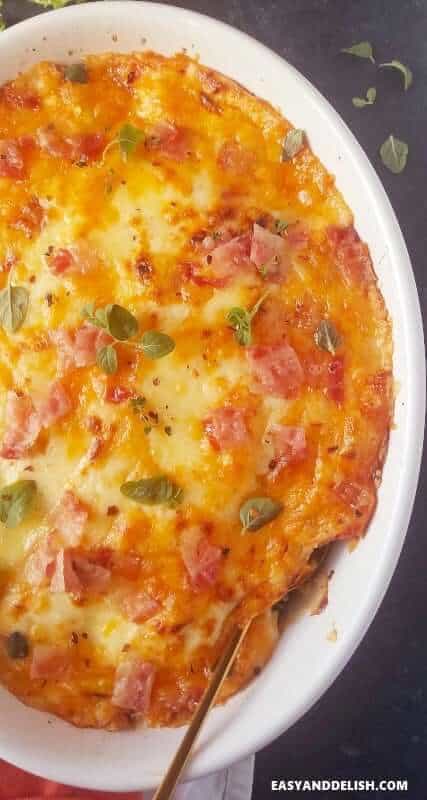 A creamy and healthy pumpkin soup cooked in 20 minutes with aa few simple ingredients. Cut down the prep time by using frozen or canned pumpkin.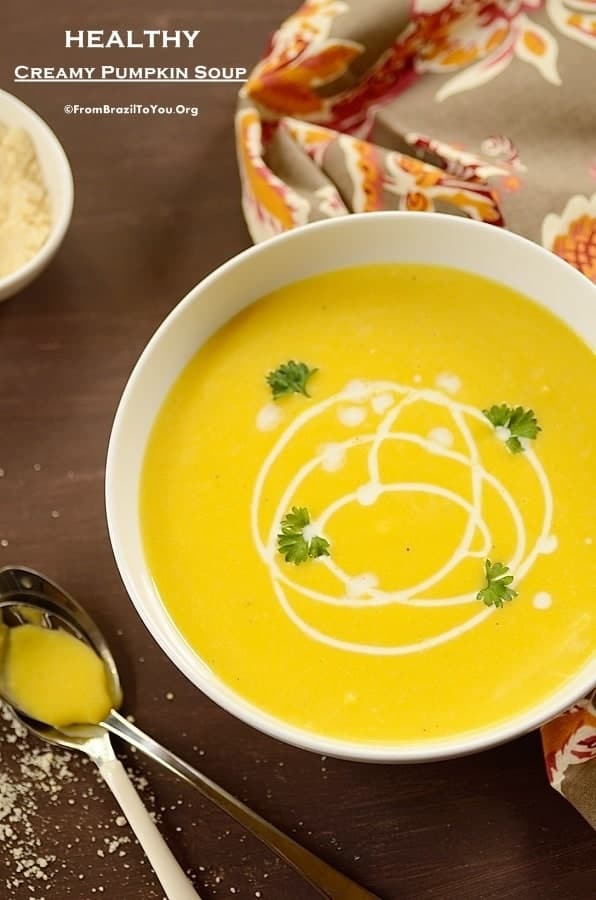 Put dinner together in just 30 minutes! These are gluten-free, low carb, and perfect for those on the keto diet.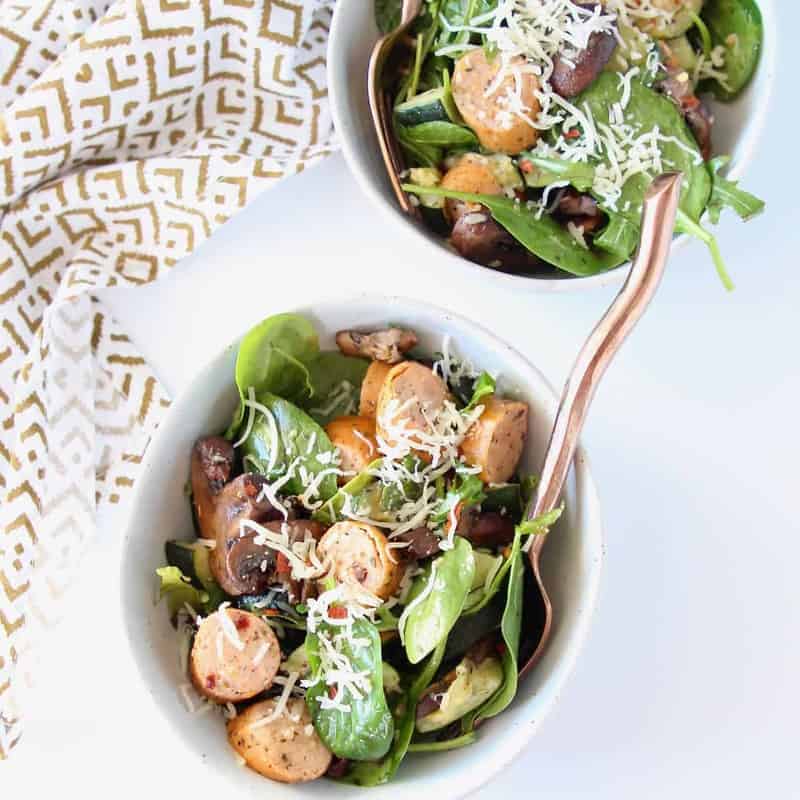 In less than 30 minutes, you can have these kabobs ready for one of those easy low carb dinners. You'll enjoy them for their great Middle Eastern flavor.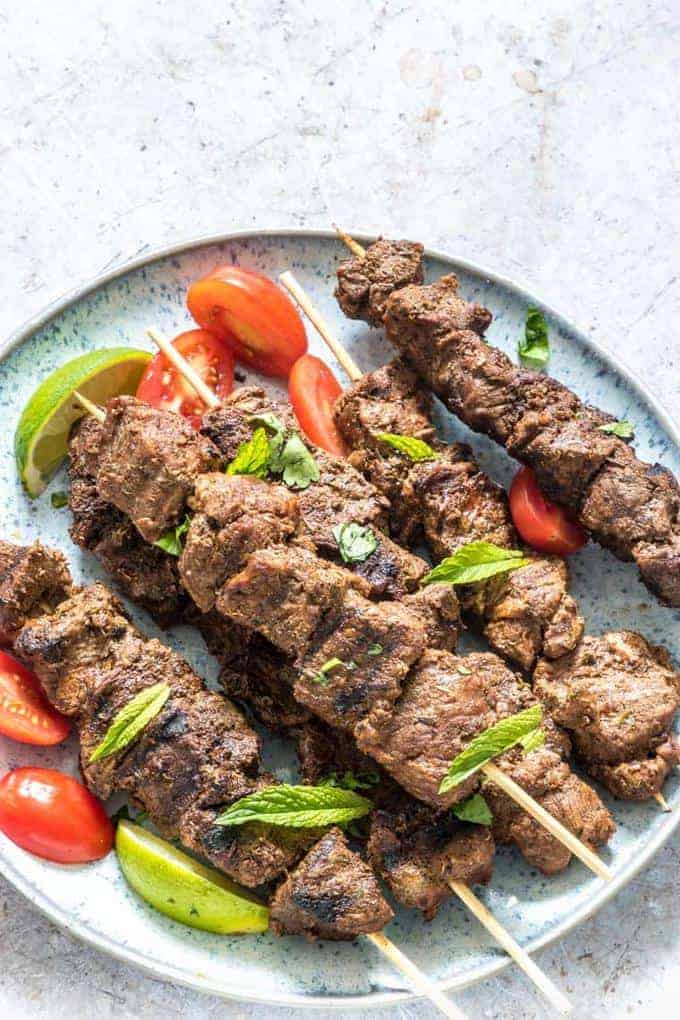 A 30-minute, tasty Croatian chicken dish with tomato, olives, and herbs. Tender meat in an aromatic sauce is one of our must-have quick and easy low carb dinner recipes!