Life is just sweeter with sweets, don't you think? When the pressure is on, sweets are what I crave… 🙂  This time around the recipe is for the mouth-watering Coconut Rolls, or Pão Doce com Coco as we say in Portuguese.
I still remember as a child going to the padaria (bakery) to buy different types of breads, including pão doce — an absolutely favorite of mine. Forget the candies… What I wanted was pão doce!!! 🙂  I loved getting there in the afternoon, just when one of the batches was leaving the oven, warm and aromatic as only the most wonderful treats can be…. Fortunately this time, I won't have to close my eyes to remember the marvelous aroma of this favorite treat of mine, pão doce. I can experience it in my own kitchen. I am just as excited now as when I was a child!!! — which was a long time ago. 🙂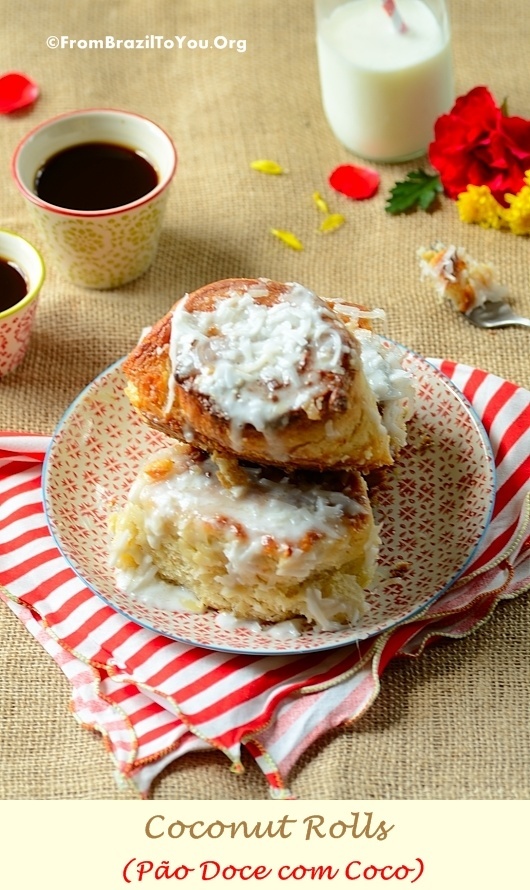 I do hope you also experience Pão Doce (Coconut Rolls) at your table. The only regret that you can have is making only one batch – or maybe eating t0o many rolls, if you are worried about keeping your slim figure. I am telling you: just like my White Chocolate-Cherry Pie Bars, one is never enough!!!!!!!!!!! This can be a problem. 😉
Enjoy!!!
Coconut Rolls
(Pão Doce com Coco)
Yield: 8-10 buns
Segment: Brazilian cuisine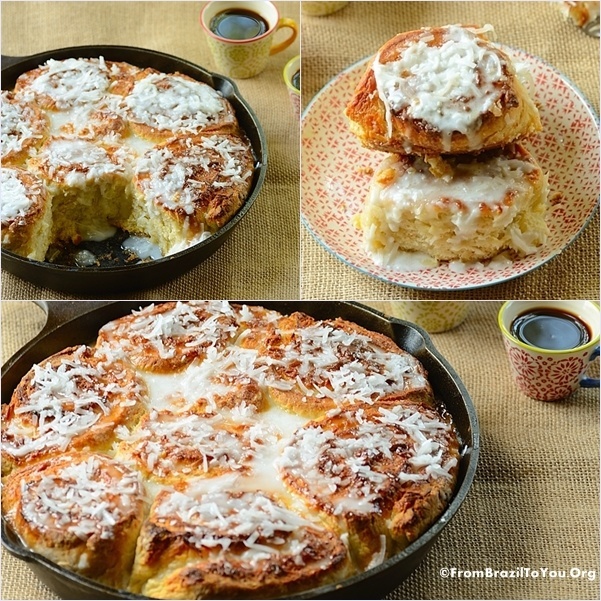 Ingredients:
Dough:
2 envelopes (or about 15 g total) active dry yeast
8 tablespoons white granulated sugar**
1/2 cup (120 ml) plus 1 teaspoon (5 ml) warm whole milk**
1 large egg, at room temperature
5-1 / 2 cups plus 3 tablespoons plus 2 teaspoons  all-purpose flour**
1 cup plus 4 tablespoons (or 300 ml) coconut milk
100 g (or 3.5 ounces or 7 tablespoons) unsalted butter, melted
** 1 Tablespoon = 15 ml/ 1 cup = 240 ml/ 1 teaspoon = 5 ml (American measurements)
Filling:
100 g (3.5 ounces or about 1 cup) shredded coconut (it can be sweetened or unsweetend coconut according to your preference)
1/2 can (200g) sweetened condensed milk
2 teaspoons pure vanilla extract*
1/8 – 1/4 teaspoon of freshly ground nutmeg*
4 tablespoons (1/2 stick) unsalted butter, melted
* These ingredients are my personal touch to the traditional recipe.
Topping:
200 ml (13.5 ounces) coconut milk
2/3 – 1 cup granulated sugar
4 tablespoons shredded coconut (sweetened or unsweetened coconut according to your preference)
Note: These rolls are Brazilian-style — which means that they are more dense and less sweet than American cinnamon rolls. You are welcome to make them with sweetened coconut flakes as well as adding a drizzle of sweetened condensed milk to the topping.
Directions:
1. For the Dough: In a large bowl, mix the yeast with the sugar. Stir in the warm milk and let rest for 5 minutes. Stir in the egg, then the flour, coconut milk, and butter. Knead the dough and let rest in the bowl, covered with a warm, wet towel in a warm place until doubled in volume, about 1 hour.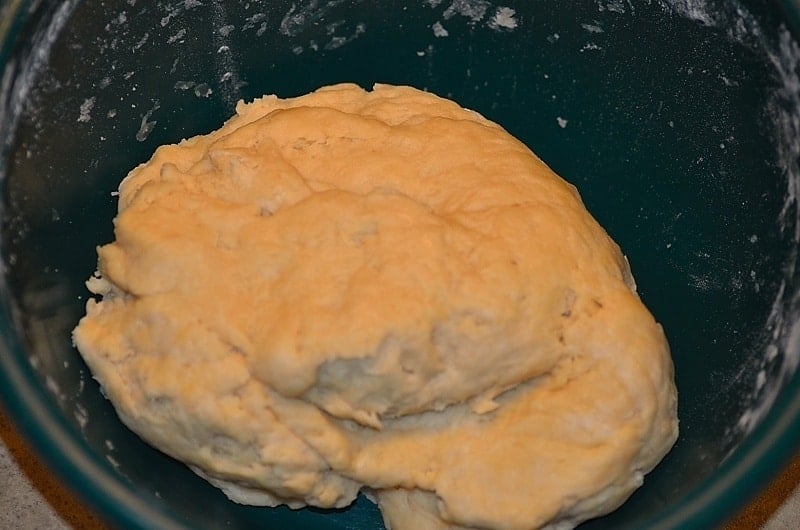 2. For the Filling: Mix the coconut, condensed milk, vanilla, and nutmeg together. Roll out the dough on a floured surface, then brush most of the melted butter on top of the dough and spread the filling.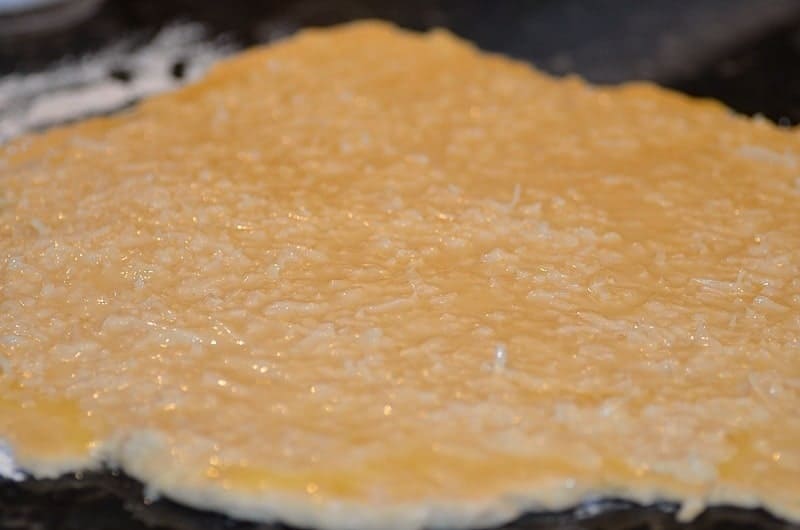 3. Roll up like a jelly roll and cut into slices of 5 cm (about 2 in).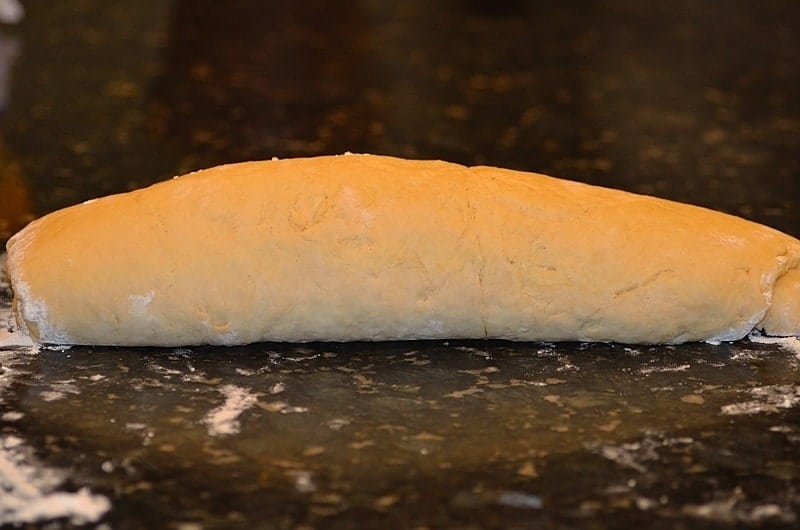 4. Arrange into a greased rectangular baking pan or round cast iron skillet in a single layer, brush the remaining melted butter on top of the rolls, and let rest at room temperature for 30 minutes (the rolls will continue to rise so it is better to place them  a bit apart from each other).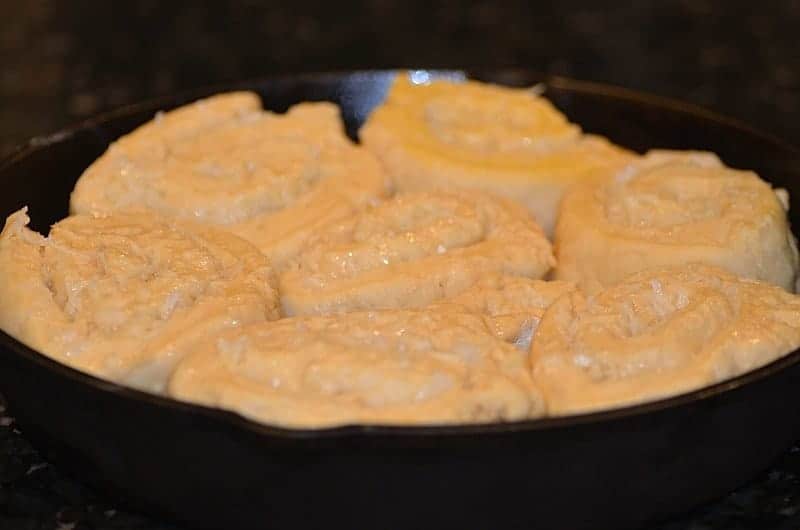 5. Bake in a preheated oven at 200 ° C ( 392° F) for about 30 minutes (Cover loosely with a sheet of aluminum foil for the last 15 minute baking time).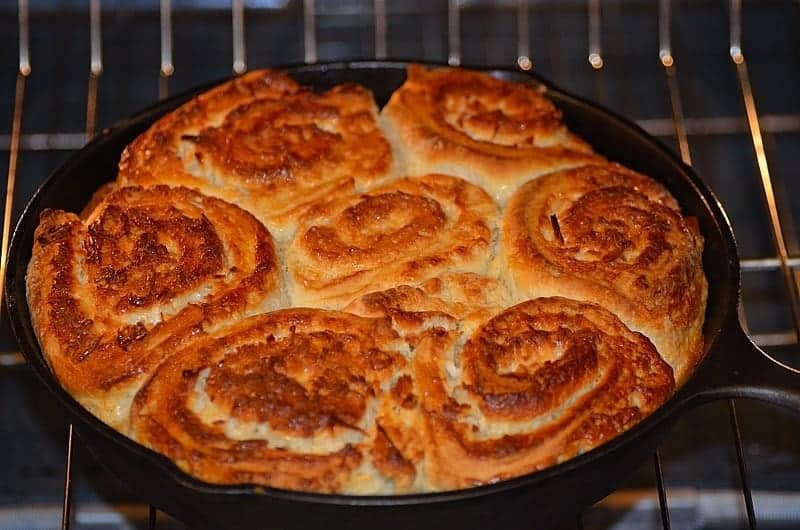 6. For the Topping: Stir in the coconut milk , sugar, and shredded coconut together. Drizzle over the bread when still warm. Enjoy!!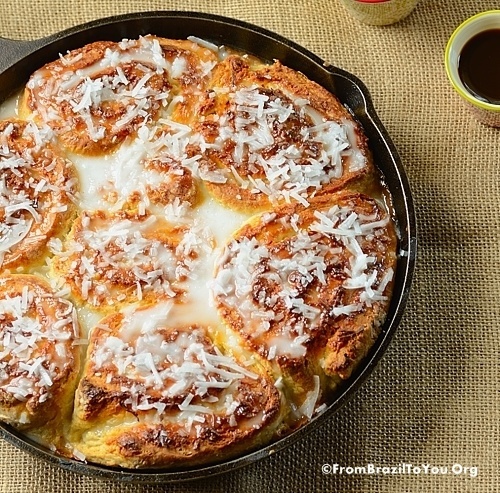 Source: Recipe adapted from Pão Doce de Creme e Coco de MdeMulher Culinária.
NEVER MISS A DELICIOUS RECIPE!! SUBSCRIBE BY EMAIL: