Tired of winter? Well, me too! Whenever that happens the first thing that I do is to find a way to bring some sunshine to my palate. These mango coconut streusel muffins have the bright, tropical flavors that I have been craving for — but still with the comforting touch of winter baked goodies on account of the streusel.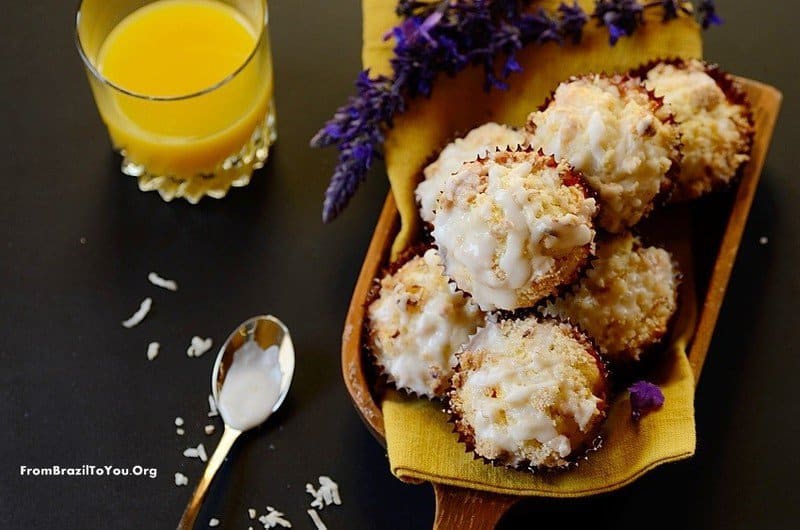 Our delicious, dense muffins make a great breakfast or snack on the go. They can easily be made ahead and transported to whatever you go.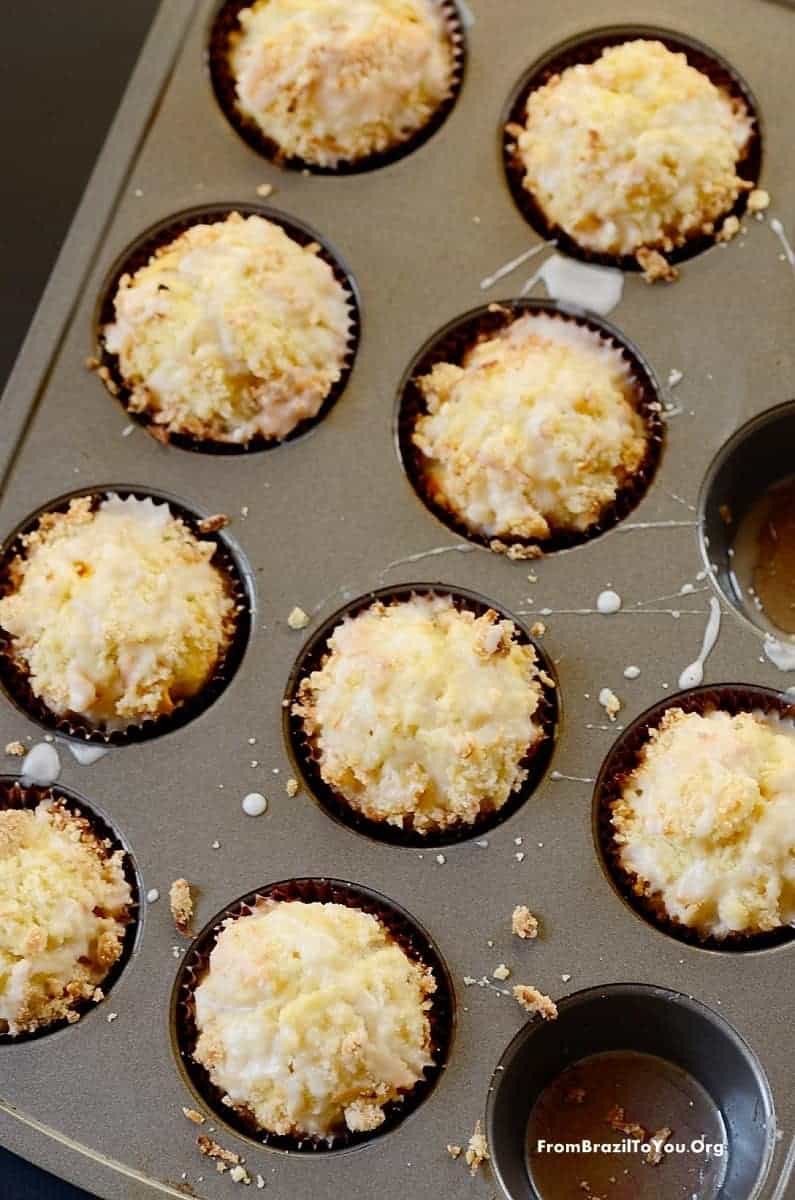 They are a treat all by themselves, but coffee, tea, milk, or fresh juice are a few options that would also go well with them. Because you know, when stuck in traffic while driving kids to school or yourself to work, one needs something happy and robust to at least keep the palate entertained. But don't be shy!  Some good music on the radio would add the final touch to a more pleasant drive. 🙂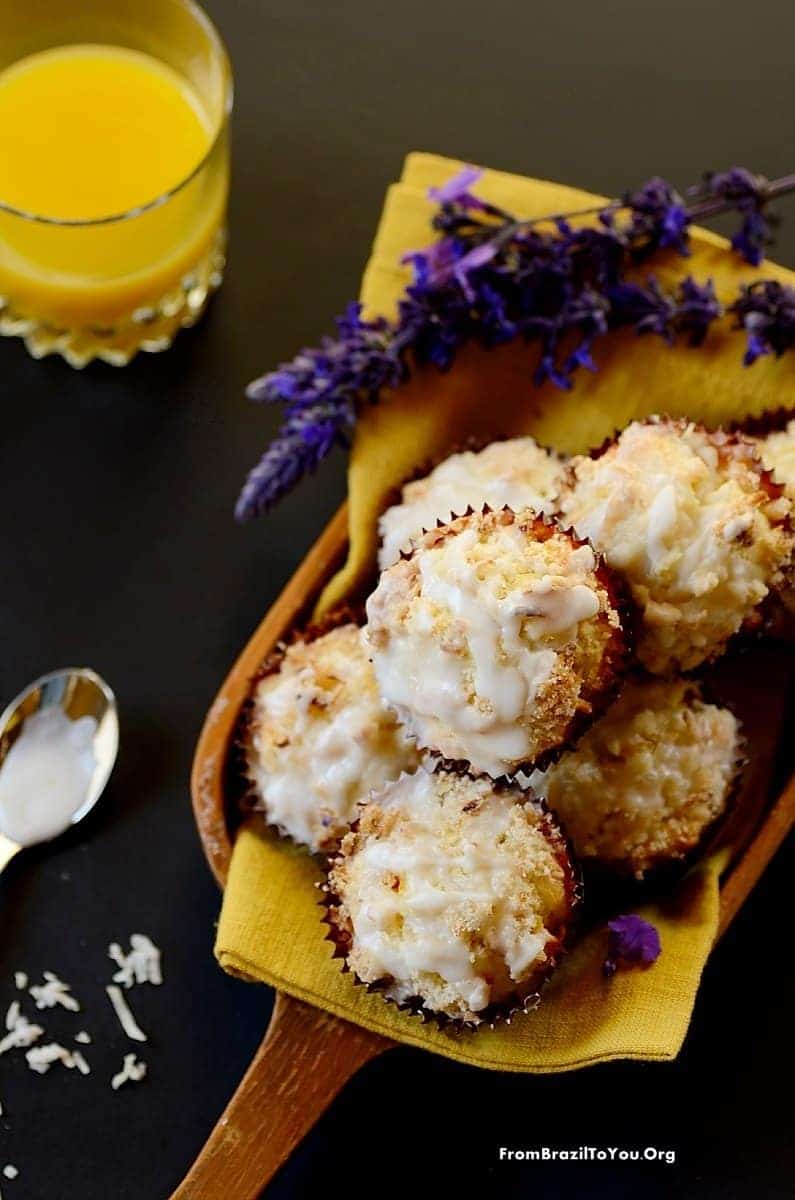 That is one way to make life more delightful regardless of the circumstances, wouldn't you agree?
Spring will hopefully arrive soon, but meanwhile I am sending sunshine your way, along with much happiness for your mouth.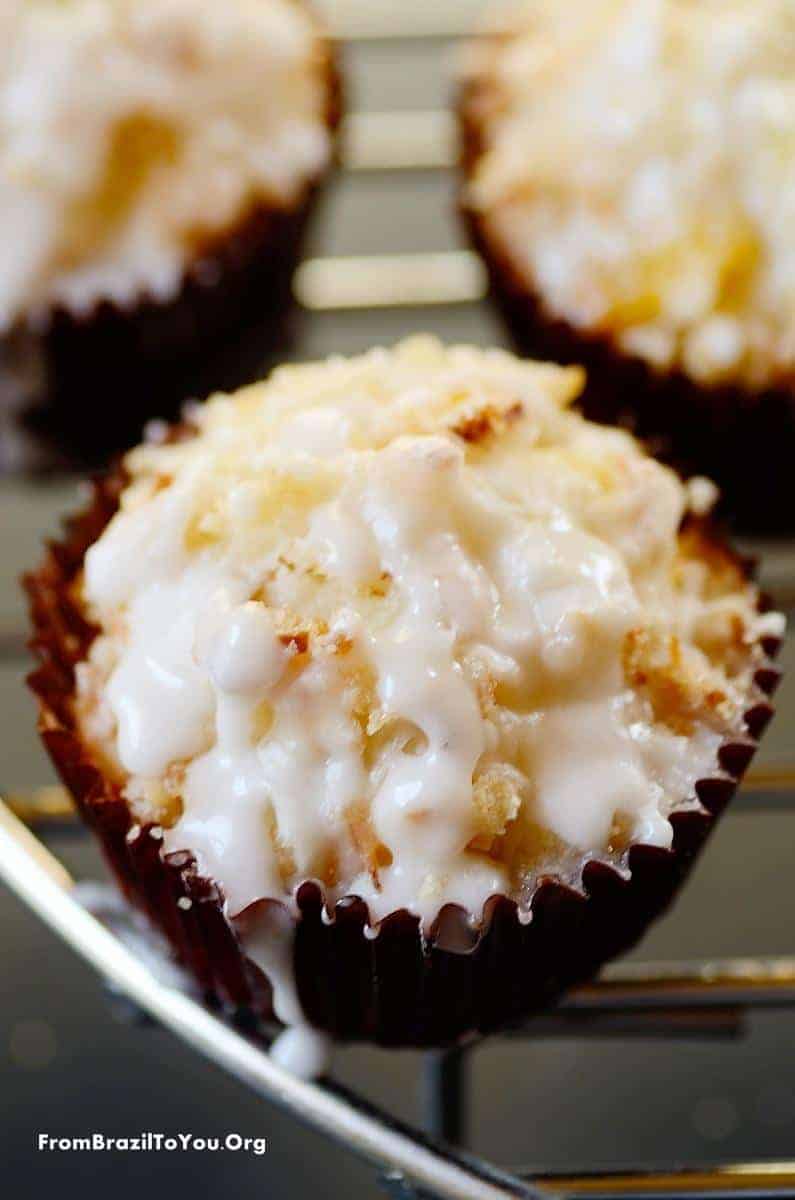 Enjoy our mango coconut streusel muffins!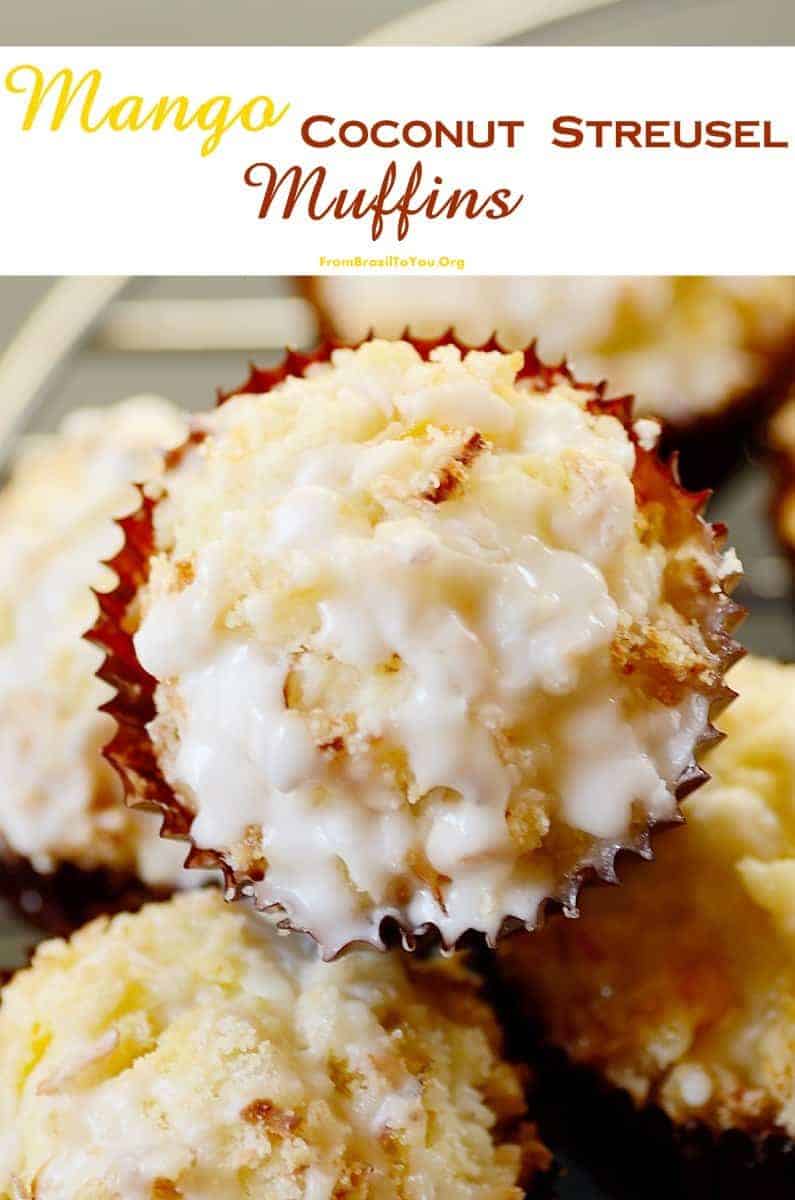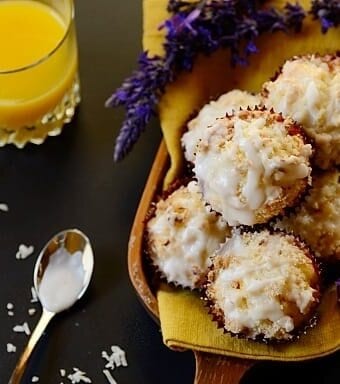 Mango Coconut Streusel Muffins
Mango Coconut Streusel Muffins with Coconut Glaze-- an easy and delicious breakfast/snack on the go.
Ingredients
For the Muffins:

1/2

cup

unsalted butter

melted and cooled slightly

1/2

cup

canned unsweetened coconut milk

2

large eggs

at room temperature

1¾

cups

all-purpose flour

1

cup

sugar

2

teaspoons

baking powder

1/2

teaspoon

salt

1/2

cup

sweetened coconut flakes

1

cup

finely chopped fresh mango

For the Streusel:

1

tablespoon

unsalted butter

melted

3

tablespoons

all-purpose flour

3

tablespoons

sugar

3

tablespoons

sweetened flaked coconut

For the Coconut Glaze :

optional

2

tablespoons

canned unsweetened coconut milk

6-8

tablespoons

powdered sugar
Instructions
Heat oven to 400°F. Line a 12-muffin pan (standard-size) with paper baking cups; set aside.

To prepare the muffins, combine the melted butter, coconut milk, and eggs in bowl; beat with a whisk until smooth. Add the flour, sugar, baking powder, and salt; stirring just until moistened. Gently stir in the coconut flakes and chopped mango. Spoon about 2 to 2-½ Tablespoons of the batter into the muffin cups.

In a small bowl, combine all streusel ingredients and mix well. Sprinkle about 1/2 Tablespoon over each muffin.

Bake for 18-20 minutes or until golden brown on top and a toothpick inserted in the center comes out clean. Let cool in pan for about 3-5 minutes. Meanwhile, prepare the coconut glaze if desired. For this, combine coconut milk and powdered sugar in a small bowl, and whisk very well until obtaining a homogeneous, smooth, thick mixture (without lumps). Drizzle on top of the baked mango coconut streusel muffins while still warm. Enjoy!