Howdy!!! I hope you had a great weekend.  Mine was busy yet happy: my daughter, Hannah, turned 8! Of course, she just had to have a birthday party — with FROZEN CUPCAKES and everything FROZEN related, of course! 🙂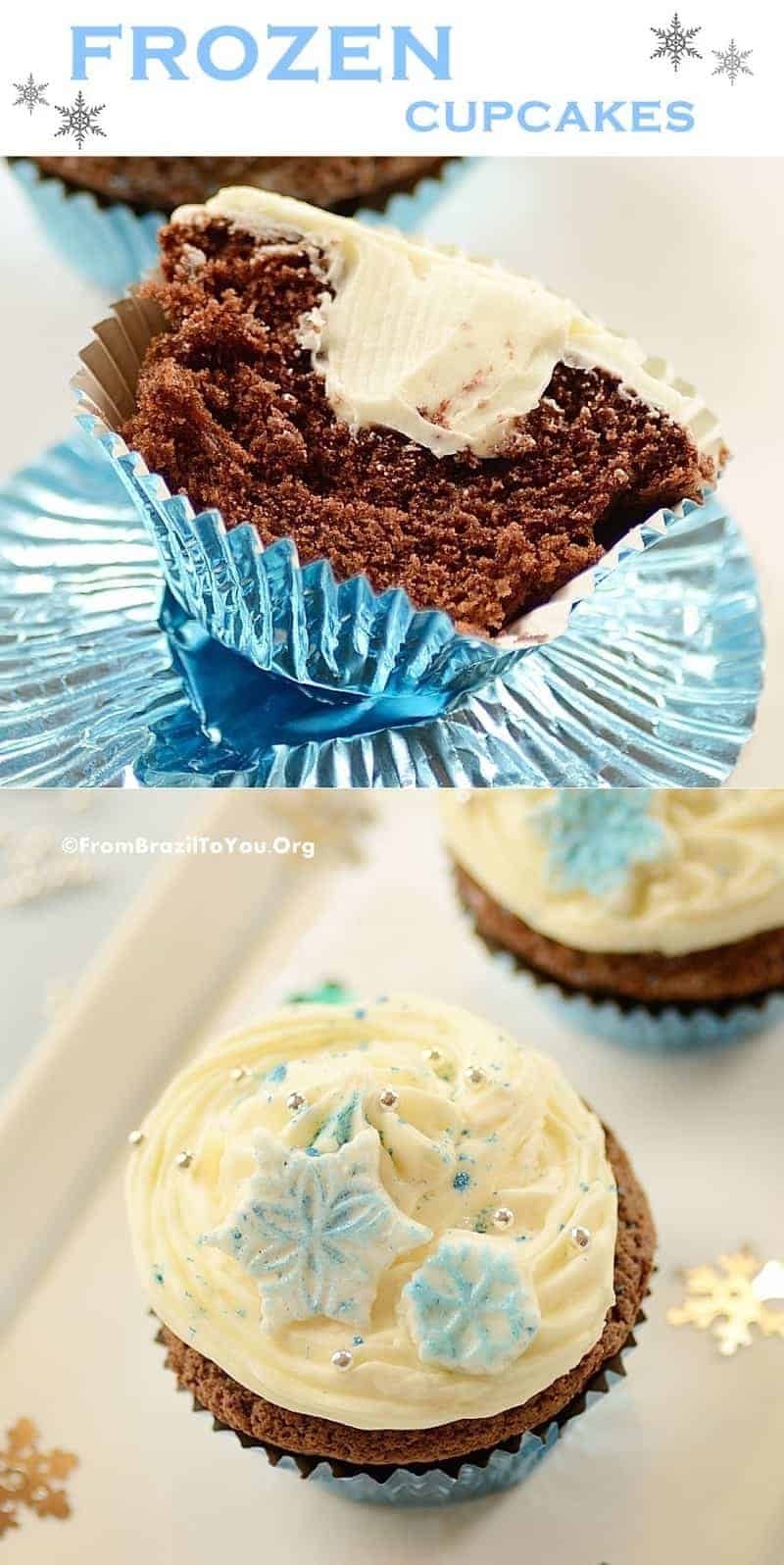 I mean… I made CHOCOLATE CUPCAKES from scratch about 5 days ahead… A day or two before the party, I intended to thaw them out, frost them with homemade MARSHMALLOW FROSTING, and then beautifully decorate them — but I couldn't.  🙁  This frustrated me a lot!!!  If you have ever gone through a house-selling process, with showings while you are still occupying the home, you will know exactly what I am talking about…. One has to present the house like a model home.  My house is huge and demands time to make it presentable.  My schedule was already full, and then got even fuller with showings.  It got to the point that I had to order a cake for my daughter from somewhere else. 🙁
She had a fun party at the place of her choice, with her friends and family present, eating all of the stuff that she really enjoys…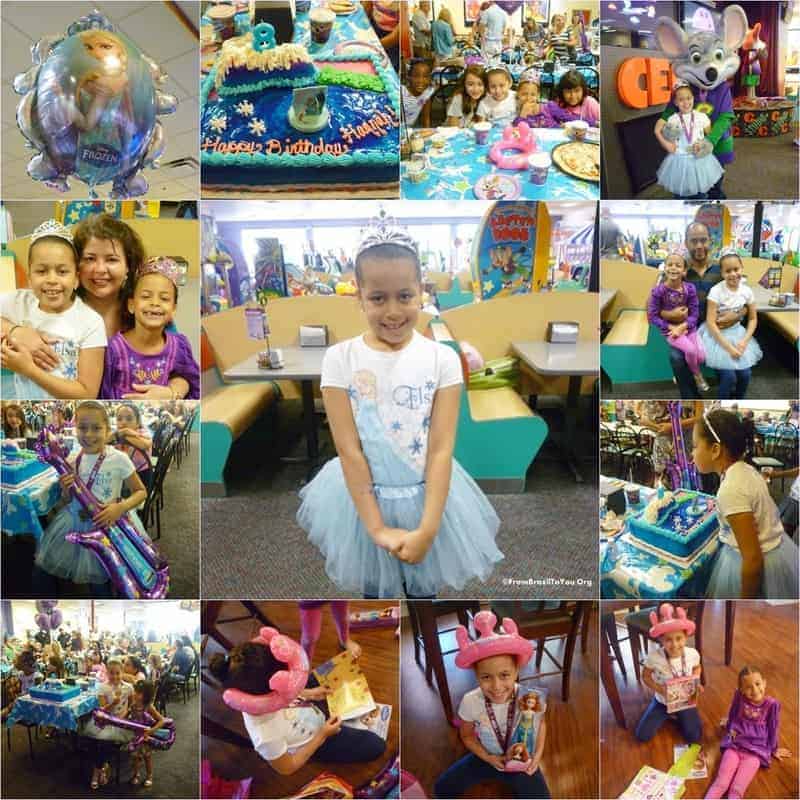 … But still, the chocolate cupcakes with marshmallow frosting (a.k.a. Frozen cupcakes) that I made from scratch with love for her were not there. Although she was very understanding — which I am grateful for, she made me promise that during the upcoming week I would frost and decorate some of her FROZEN CUPCAKES so that she could enjoy them…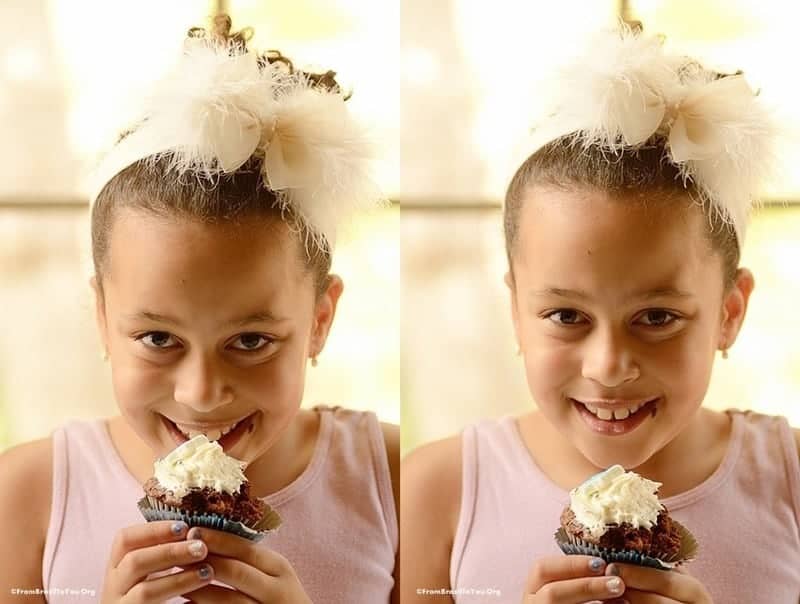 I could not deny such a lovely wish… And not only this… I am sharing her FROZEN CUPCAKES with you, as well as some nice party ideas for a FROZEN themed party!!!
Have fun!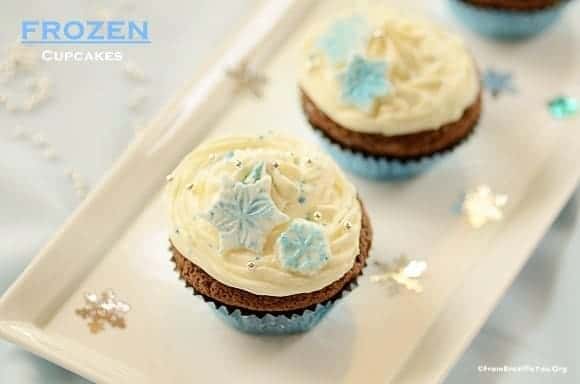 | | |
| --- | --- |
| | |
Preheat oven to 375° F (190° C).

Prepare the chocolate cupcake batter: In the bowl of a stand mixer with a paddle attachment, cream softened butter and sugar together until light and fluffy. Add eggs, one at a time, beating after each addition until just combined. Beat in vanilla and Nutella. In a separate bowl, combine together the flour, cocoa powder, baking soda, and salt. Beat in flour mixture at low speed into the creamed butter-sugar mixture, alternating with buttermilk and water, beating well after each addition.

Fill paper-lined muffin cups two-thirds full. Bake for about 15-18 minutes or until a toothpick inserted in center comes out clean. Place pans on a wire rack and let cupcakes cool completely.

For the marshmallow frosting: In the bowl of an electric mixer, beat the softened butter until smooth. Beat in both the vanilla and marshmallow creme. With the mixer on low speed, gradually beat in the sifted powdered sugar and then the salt, scraping down the sides of the bowl as needed. Add the cream and beat to combine. Then, on high speed, beat frosting until it is light and fluffy (approximately 3-5 minutes). Add more cream or powdered sugar if necessary to get the right piping consistency.

Open a medium hole (starting from the top to the middle -- don't go all the way to the bottom) in the center of each cupcake and fill/pipe in a good amount of marshmallow frosting. Using a star tip or other of your preference, pipe marshmallow frosting on top and decorate FROZEN cupcakes as desired. I used edible sterling pearl blue bell dust on top of the snowflakes, as well as metallic dragees on top of the frosting. WATCH this SHORT VIDEO to learn how to mold the gumpaste/fondant snowflakes.
Store Frozen cupcakes into a clean airtight container in the refrigerator or at room temperature.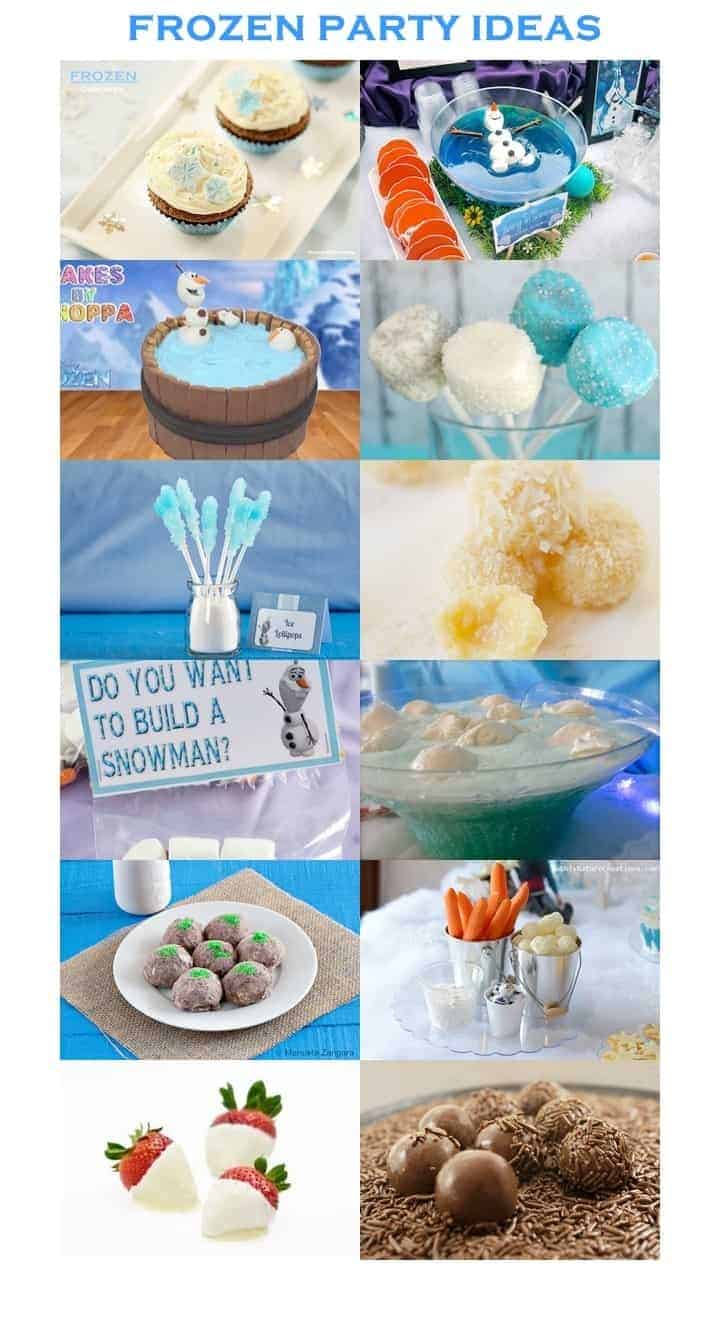 FROZEN CUPCAKES by From Brazil To You SNOWBALLS (or Coconut Kisses) by From Brazil To You SVEN POOP (or Brigadeiros) by  From Brazil To You (Use cocoa powder instead of chocolate sprinkles) OLAF JELLO by Kara's Party Ideas OLAF'S KIT-KAT CAKE (VIDEO) by Cakes by ChoppA SNOWBALL MARSHMALLOW POPS by Thrifty DIY Diva  ROCKY CANDY LOLLIPOPS by Manu's Menu OLAF DIY KIT by Manu's Menu BLUE PARTY PUNCH WITH SNOWBALLS by Comfy in the Kitchen TROLL COOKIES by Manu's Menu OLAF'S NOSES by Bubbly Nature Creations FROZEN HEARTS by eHow