A 6-ingredient, smooth vanilla easy bread pudding served by itself or topped with chocolate sauce. One of the best desserts ever!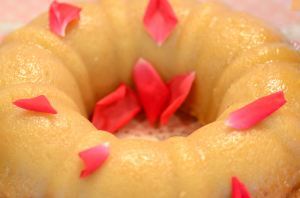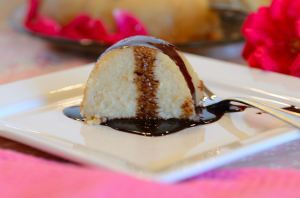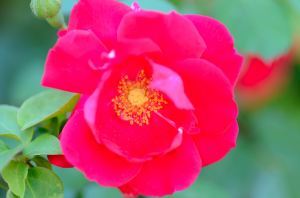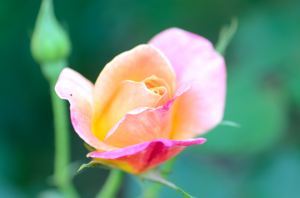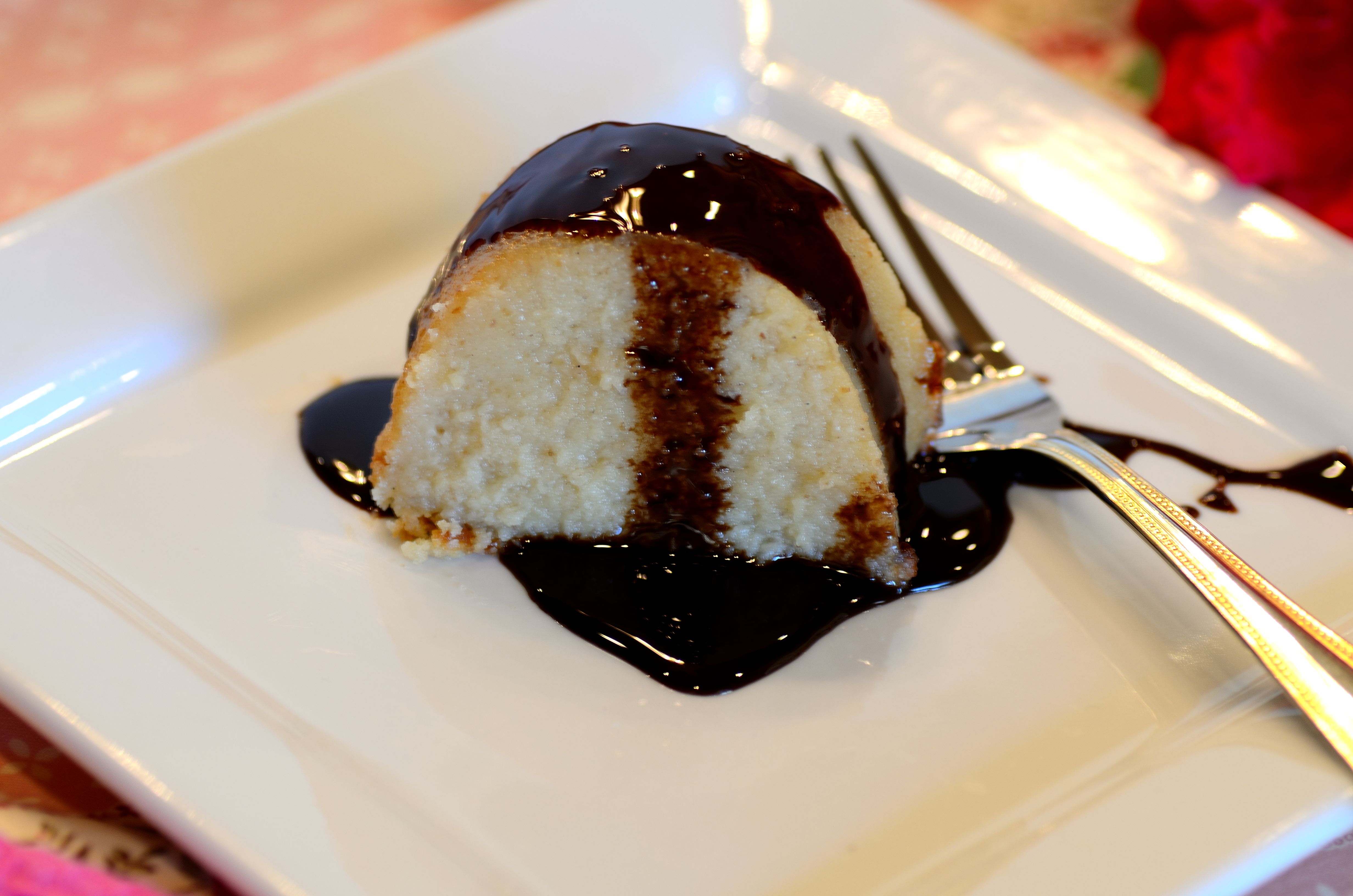 My mom is a very funny story-teller -- so funny, in fact, that I firmly believe she should have made a succesful career as a comedian instead of as a teacher. Listening to her stories makes my sides hurt from laughing so much.
Her sense of humor is also evident in her cooking recipes as well. Believe me when I say that getting a straight recipe out of her is no easy task. A friend of mine, Aureni, can attest to that.
Visiting my mother once, Aureni was very excited about the wonderful taste of her easy bread pudding. So she asked my mom for the recipe. When my friend returned to her city, she tried to make it, but without success: something was wrong with the recipe. Years and years passed, and that bread pudding never did come out right.
Well, until this afternoon.
I am a very persistent person. Years ago I made my mother write the recipe down, asking all sorts of questions and, of course, emphasizing that the recipes (I asked for several) had to be precise. She knows her daughter well!
I finally attempted to make her famous easy bread pudding for the first time. I confess that although I had the supposedly correct recipe in my hands, I was quite distressed after reading the directions, which are somewhat unconventional for a custard.
Anyway I decided to relax a bit and test my mom's recipe. I was very curious about the results.
Then, surprise!!! The easy bread pudding turned out much, much better than I expected.
I was so anxious to try it that I did not even wait for it to chill. Actually, I ate it slightly warm, both with and without chocolate sauce. Her bread pudding is simple yet tasty. Because it is my Mom's recipe, I did not add any extra ingredients such lemon rind, nuts, or chocolate. Maybe in the future.... But for now, I will happily enjoy her masterpiece just as it is. Have a great weekend!
P.S: The roses that you see in the images are a tribute to my mother. In our garden in Brazil, beautiful roses were cultivated by her hand.
My Mom's Easy Bread Pudding
A 6-ingredient, smooth vanilla bread pudding served by itself or topped with chocolate sauce. One of the best desserts ever!
Ingredients
5

cups

stale french bread or baguette

chopped

3

cups

warm milk

for a dairy-free version use either rice or coconut milk

4

eggs

at room temperature

2

cups

sugar

1

teaspoon

vanilla extract

⅓

cup

light corn syrup

warm
Instructions
Preheat the oven to 350 F (180ºC).

Soak the bread in the warm milk until softened. In a blender, blend all the ingredients together, except the syrup. Reserve.

Pour the warm syrup into a 10" (about 25 cm) ring baking pan, and evenly coat the sides and bottom by tilting the syrup around the pan in a circular motion. Next, pour the blended bread mixture into the pan.

Bake uncovered for 35 - 40 minutes or until an inserted toothpick comes out clean.

Let cool down on a rack. When it is slightly warm, run a small metallic icing spatula or knife around the edges of the pan to loosen the pudding. Invert onto a serving plate. Cover and refrigerate. Serve this eay bread pudding plain or with

chocolate sauce

, which recipe is from David Lebovitz's blog.

NOTE: Because this is a custard, technically it should be preferably cooked in a bain-marie instead, permitting it to cook slowly and more evenly. If you use this process, it will take longer to cook. Place ring mold pan in a larger, rectangular baking pan, and fill with boiling water to come halfway up side of ring mold pan. Bake for about 45-55 minutes, or a toothpick inserted in the pudding comes out clean.
** Nutrition labels on easyanddelish.com are for educational purposes only. This info is provided as a courtesy and is only an estimate, since the nutrition content of recipes can vary based on ingredient brand or source, portion sizes, recipe changes/variations, and other factors. We suggest making your own calculations using your preferred calculator, based on which ingredients you use, or consulting with a registered dietitian to determine nutritional values more precisely.
Please note that health-focused and diet information provided on easyanddelish.com is for educational purposes and does not constitute medical advice, nor is it intended to diagnose, treat, cure, or prevent disease. Consult with your doctor or other qualified health professional prior to initiating any significant change in your diet or exercise regimen, or for any other issue necessitating medical advice.
DID YOU MAKE THIS RECIPE?
Comment and rate the recipe. Also follow us on Pinterest at @easyanddelish for more delish recipes.