A simple and useful guide for meat cuts, featuring beef cuts charts for the United States and Brazil. In addition, you'll find out what cuts are best for wet and dry cooking, American primal cuts of beef, Brazilian cuts of meat, and how to find those same cuts in the United States.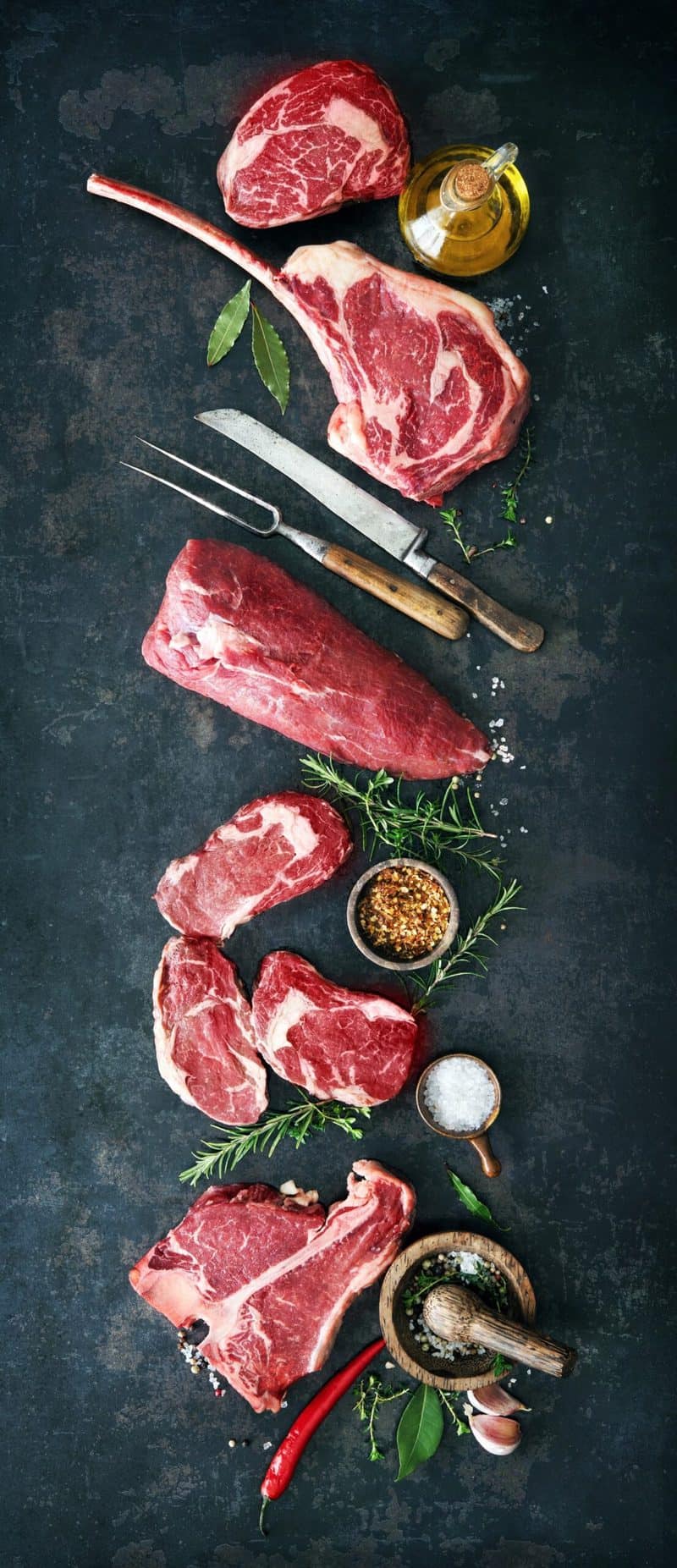 General Butchering Technique
To create quarters, beef is split along the axis of symmetry into two halves, then across into front and back. Butchers know them as the forequarters and the hindquarters. The U.S and Canada use the same basic butchering technique and naming system, but the process can vary from country to country.
American Primal Cuts of Beef
American primal cuts are divided into two categories: forequarters cuts and hindquarters cuts.
Forequarter Cuts
Chuck: The chuck comes from the shoulder region of the cow, which is where we get certain roasts like pot roast, clod steaks, chuck steaks, flat-iron steak, boneless short ribs, Denver steak, and beef stew. The chuck is often ground for hamburger. It tends to be tough, for which reason it is best when cooked longer in wet heat to make the meat tender.
Rib: This is located in the middle section of the cow and its cuts are best grilled or smoked-- except for prime rib, which requires low and slow cooking. The rib is where we get prime rib, ribeye steaks, and part of the short ribs.
Plate: This is below the rib and between the foreshank and the flank. This is the other source of tender, bone-in short ribs, which differs from the boneless short ribs from the chuck. The plate is also used for roast -- and the skirt steak is great for foods like fajitas and ropa vieja. The rest of the plate is usually ground because it is a low-cost and tough cut of meat.
Brisket: This comes from the chest of the cow and makes pastrami and corned beef, and is great for barbecuing. It's has a lot of marbling and is tough, requiring low and slow cooking.
Shank: This is one of the toughest cuts of meat, so it mostly makes stews and soups that are slow-cooked because it comes from both the forearm and foreleg of the cow.
Hindquarter Cuts
Short Loin: This is behind the rib section. From the short loin, we get the T-bone and Porterhouse steaks, which are cut bone-in, or strip steak. A strip steak is known as the New York Strip if cut without the bone or Kansas City Strip with the bone in. As you can see, it is where some of the more tender and more expensive cuts of beef come from. Apply dry heat to cook them!
Sirloin: Located behind the short loin, the sirloin is less tender than the short loin but more flavorful. It is often divided into top sirloin and bottom sirloin. This section is where tri-tip comes from.
Tenderloin: This lies under the sirloin! The tenderloin is the most tender cut of beef. Use it whole or cut into filet mignon, tenderloin steaks, and roasts used for recipes like beef Wellington. The tenderloin can also be a part of T-bone and Porterhouse steaks.
Round: This lies above the hind shank. The round is a lean cut of beef that is somewhat tough, as it is lower in fat, with less marbling. Some typical cuts from the round are top round, round steak, eye of round, and bottom round steaks and roasts. The rump cap is part of the top section of the round where picanha comes from.
Flank: This is found behind the plate and below the short loin. Use the flank, which is lean, for flank steak (either to make London Broil or as an alternative to skirt steak) or ground beef. Flank steaks are very tough and require marinades when grilling, such as for carne asada. But it is mainly good for wet cooking methods to tenderize and improve the flavor of the meat.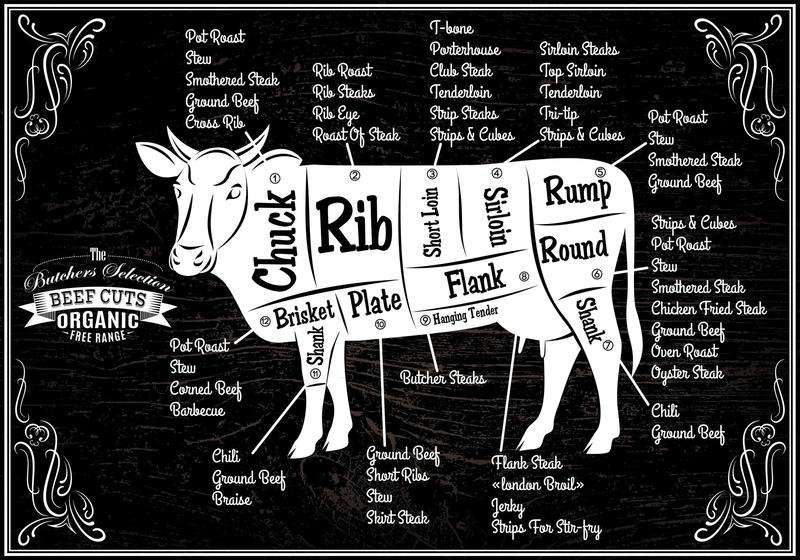 A Guide to Beef Cuts
Here is your guide to cuts of beef:
Chuck:
Cross rib chuck roast

Top blade steak

Country-style ribs

Shoulder steak
Rib:
Ribeye cap steak

(Bone-in) Ribeye roast

Ribeye filet

Back ribs
Plate and Flank:
Short ribs (bone-in)

Flank steak (from the flank)

Skirt steak (from the plate)
Beef Brisket
Brisket point

Brisket flat
Shank:
Loin, short loin, and strip loin:
Porterhouse steak

Tenderloin roast

T-bone steak

Tenderloin filet (filet mignon)
Sirloin:
Top sirloin filet

Sirloin bavette

Top sirloin steak

Tri-tip steak
Round:
Top round steak

Bottom round rump roast

Eye of round roast

Bottom round roast
Miscellaneous cuts: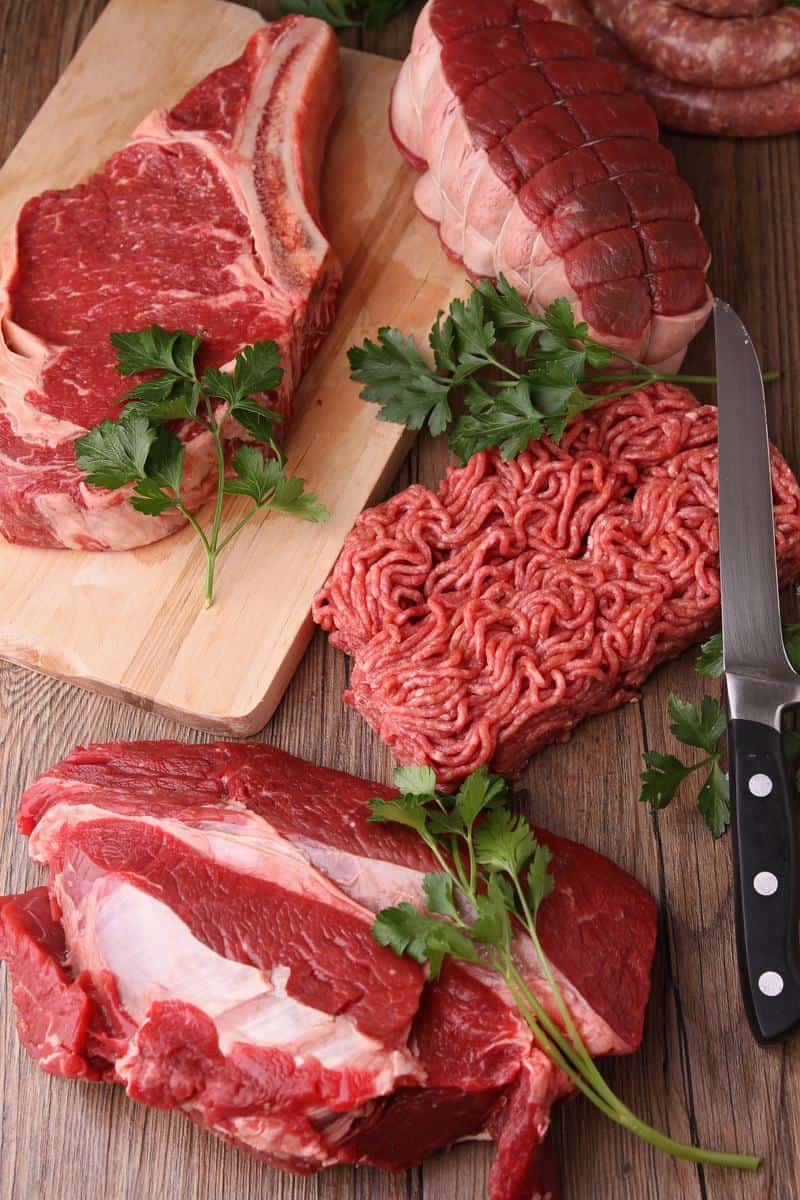 Best Cuts of Meat for Dry Cooking
Dry heat cooking is the best method for tender cuts of meat. This method applies high heat for short periods of time, which prevents the beef from drying out. The cooking of the meat might also then be finished with lower heat and a longer cook time.
Dry heat cooking methods for meats:
Grilling

Broiling

Pan searing

Roasting

Stir-frying

Smoking

Barbecuing
The best cuts of beef for dry cooking:
Top round steak

Sirloin steak

Top sirloin steak

T-bone steak

Porterhouse steak

Tenderloin roast

Tenderloin steak

Ribeye steak

Rib roast
Best Meat Cuts for Wet Cooking
Wet cooking methods are used for less tender cuts of meat, such as short ribs, roasts, and brisket.
Wet heat cooking methods for meats:
Braising

Stewing

Pot roasting
The best cuts of beef for wet cooking:
Top round roast

Boneless rump roast

Tip roast

Eye round roast

Bottom round roast

Shank crosscut

Corned brisket

Brisket

Short ribs

Blade roast

Cross rib roast

Arm pot roast

Boneless shoulder roast

Chuck eye roast

Back ribs

Skirt steak

Flank steak
Whether cooking in dry or wet heat, use our temperature conversion chart and calculator to convert Fahrenheit to Celsius and vice-versa!
Most Tender Cuts of Beef
The most tender cuts of beef come from areas of the cow that receive less exercise. If you really want a tender cut, look to the sirloin, tenderloin, filet mignon, T-bone steak, porterhouse, or ribeye. These are wonderful cuts, sure to give you the most tender finished product.
Most Tough Meat Cuts
Tough cuts of meat are great because they are low cost, can become tender when cooked low and slow with liquid, and are often very flavorful. Some great tougher cuts of meat are the chuck roast, brisket, rump roast, skirt steak, and the top round steak (known as London Broil). These are great cuts to try, but be sure to use a marinade or other cooking liquids.
Beef Cuts Chart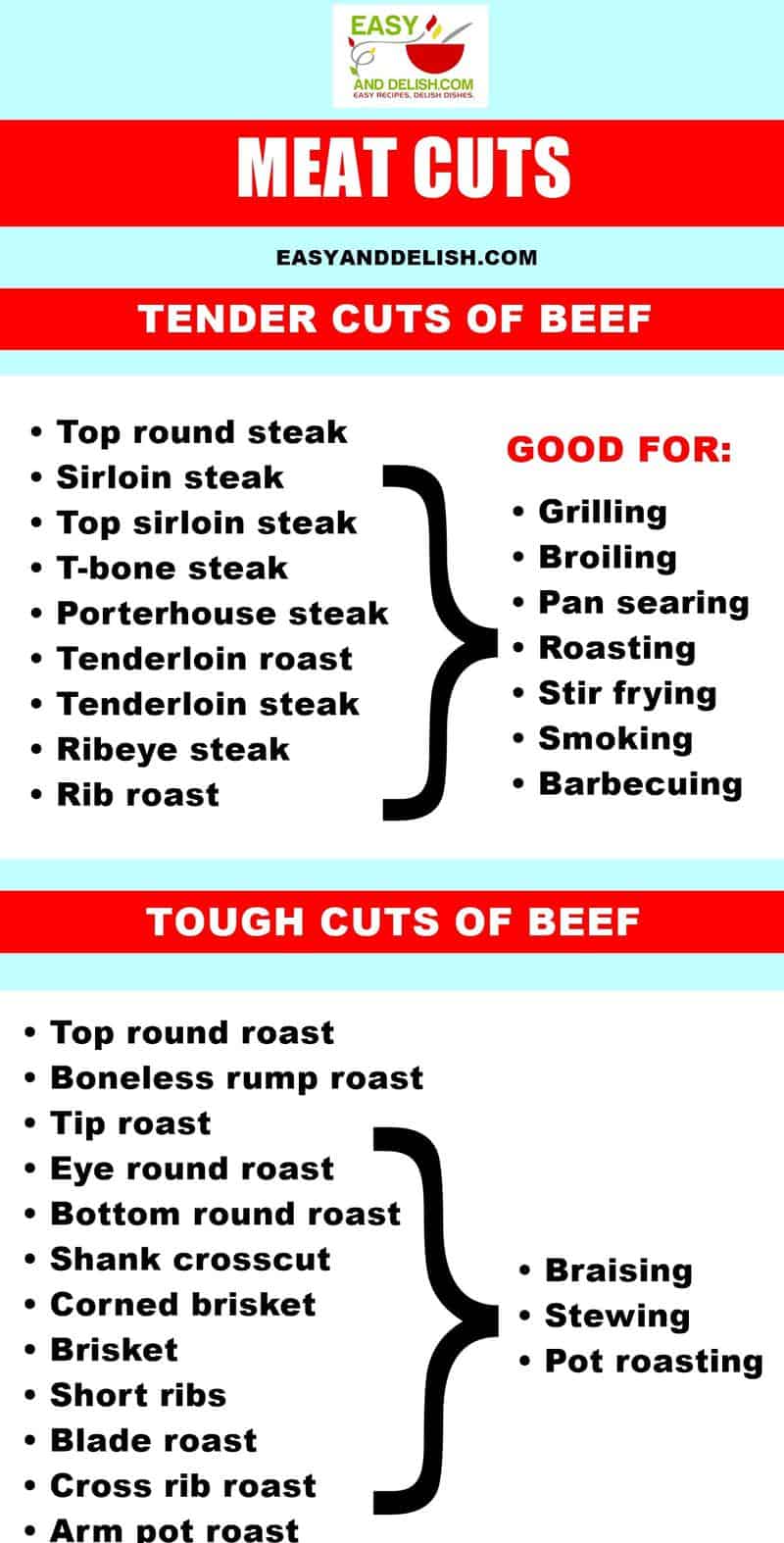 Other Cuts of Beef You Can Find in Brazil
In Brazil, you'll find many different beef cuts. Here are the most important cuts in Brazilian cuisine and the name of the cut that corresponds to it in the U.S.:
Acém – chuck steak

Alcatra – top sirloin

Chuleta – ribeye

Contrafilé – sirloin

Costela – ribs

Cupim - hump

Filé Mignon – filet mignon or tenderloin

Lagarto – round steak

Maminha – tri-tip

Músculo - shank

Paleta – shoulder

Patinho – sirloin tip

Peito – brisket

Pescoço – neck

Picanha cut – top sirloin cap or rump cap

Ponta de Agulha – short ribs

Fraldinha – flank steak (which you can use any of these 5 steak marinade recipes to tenderize it with)

Paleta – chuck/brisket

Entranha Fina ou Diafragma -- skirt steak
Several of these cuts, such as picanha and fraldinha, make the list of traditional Brazilian foods as they play a vital part in the famous Brazilian churrasco. Here is a useful meat cuts chart of equivalents for the U.S. and Brazil: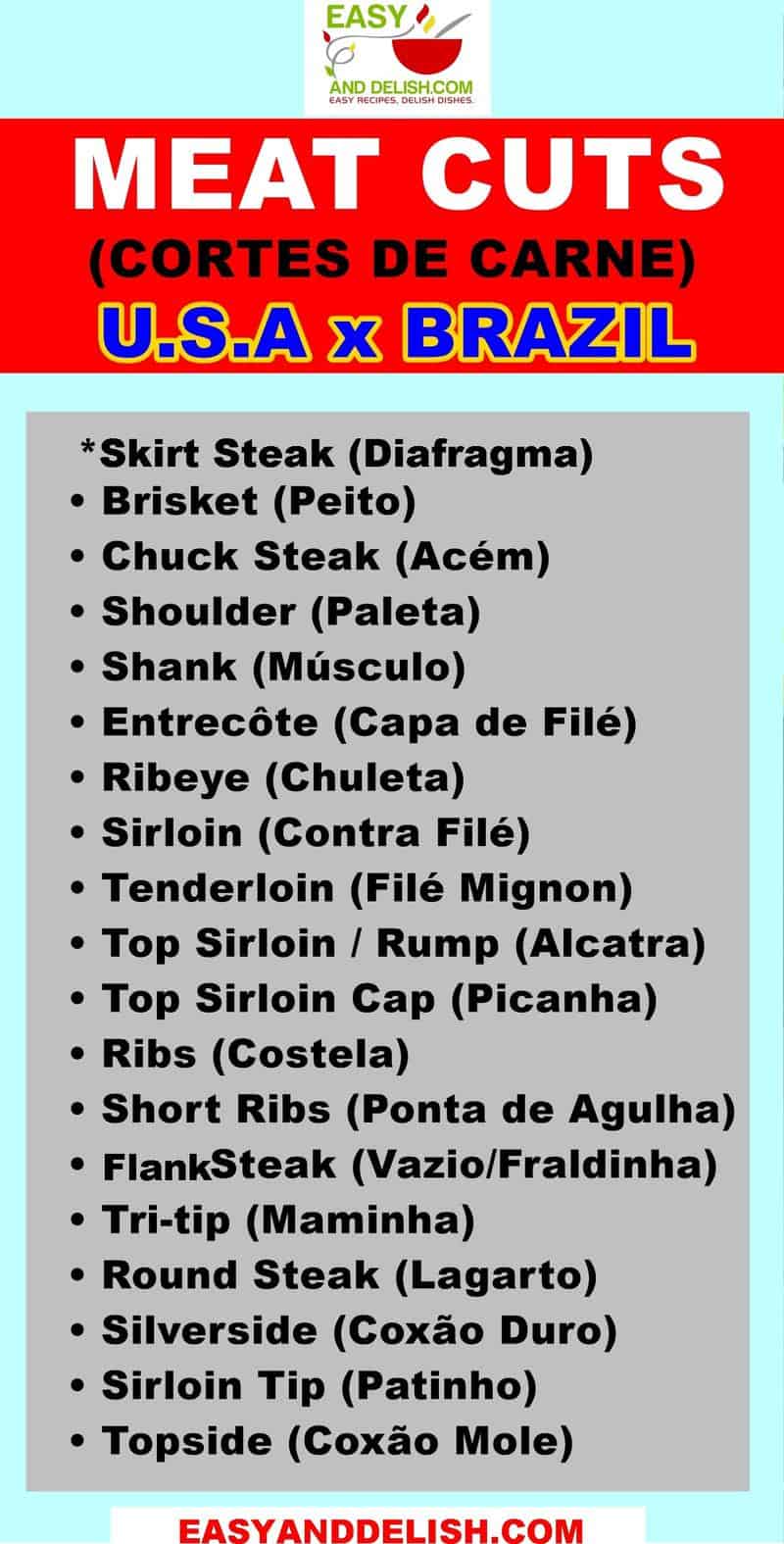 Favorite American and Brazilian Meat Dishes
Now that you know all of the main cuts of beef, including their Portuguese names as we know them in Brazil, you're ready to get cooking! Here are some of my favorite American and easy Brazilian recipes made with different cuts of beef: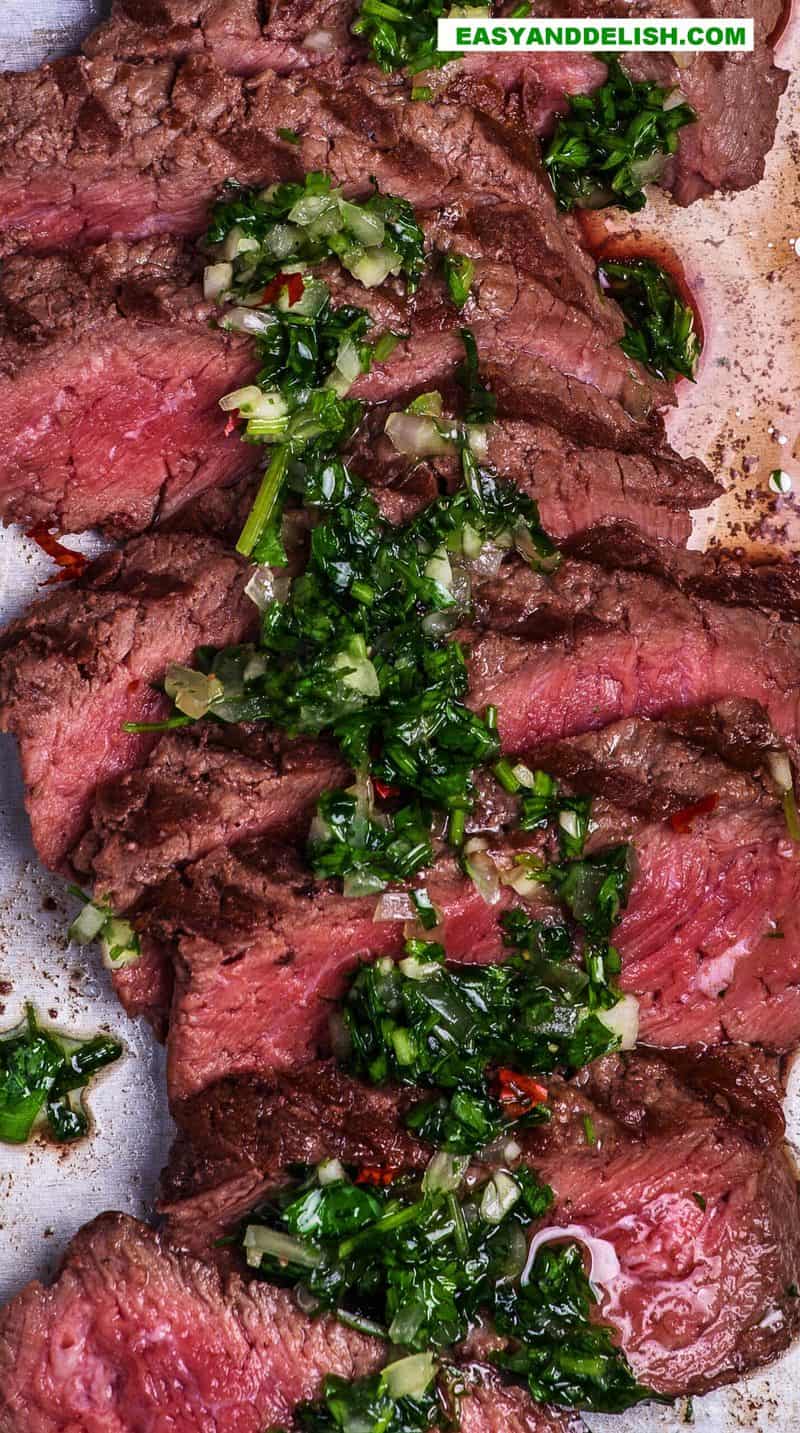 2. Slow Cooker Beef Stroganoff (made with beef stew meat or chuck)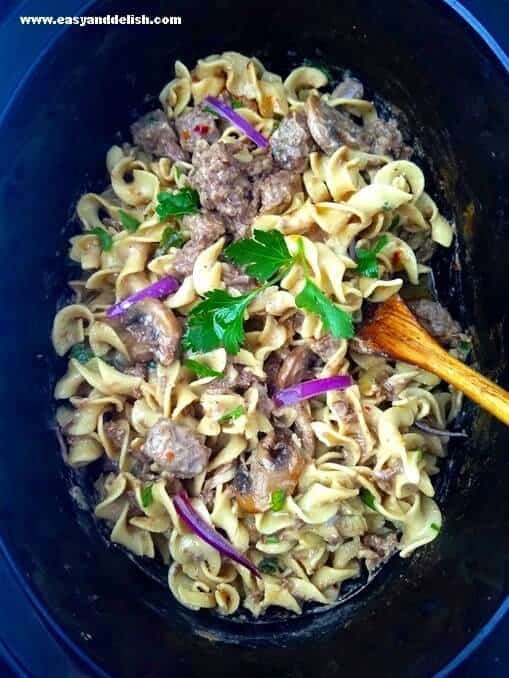 3. Picadinho (Brazilian Beef Stew) -- made with beef stew meat or chuck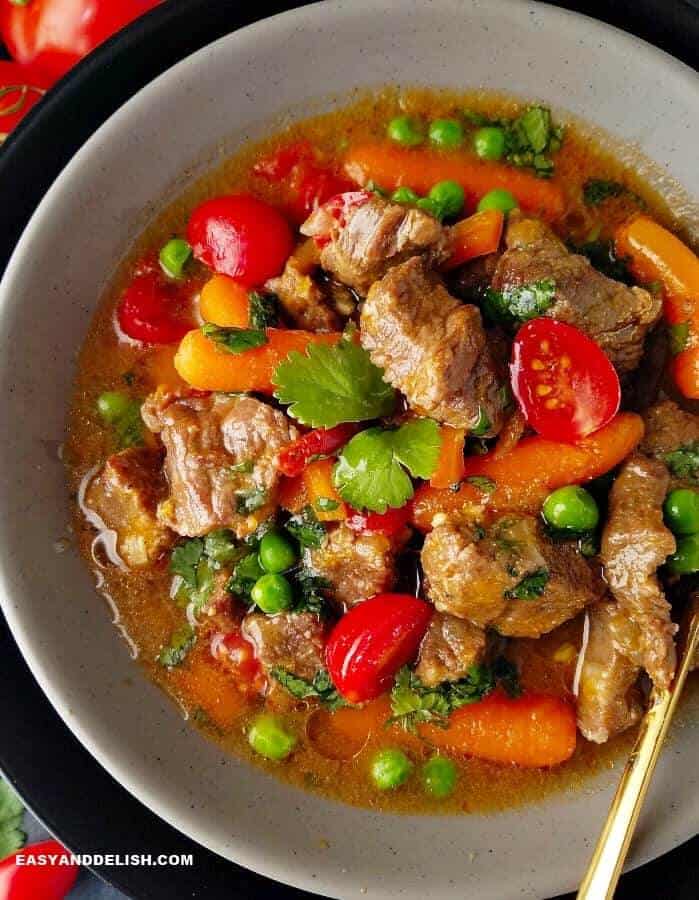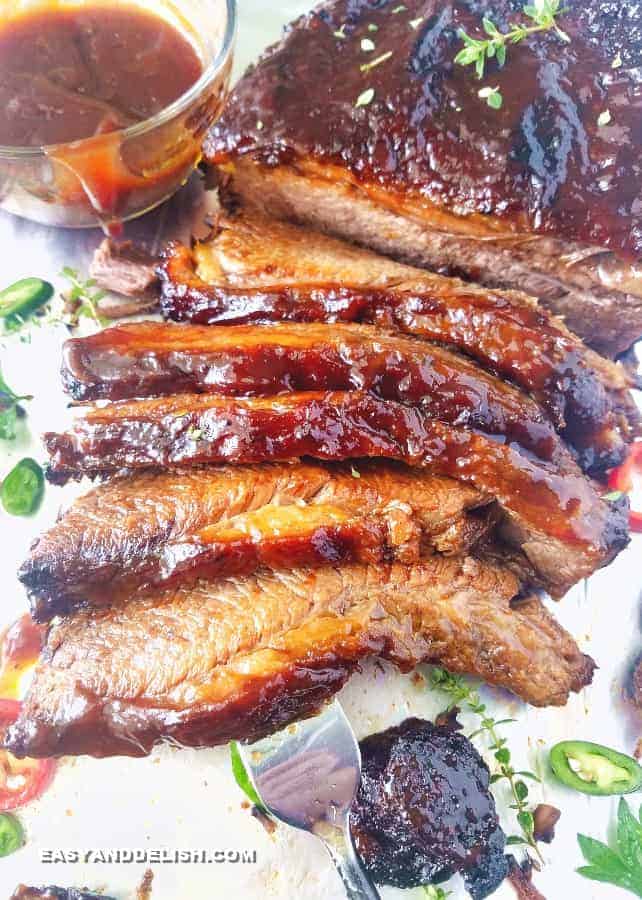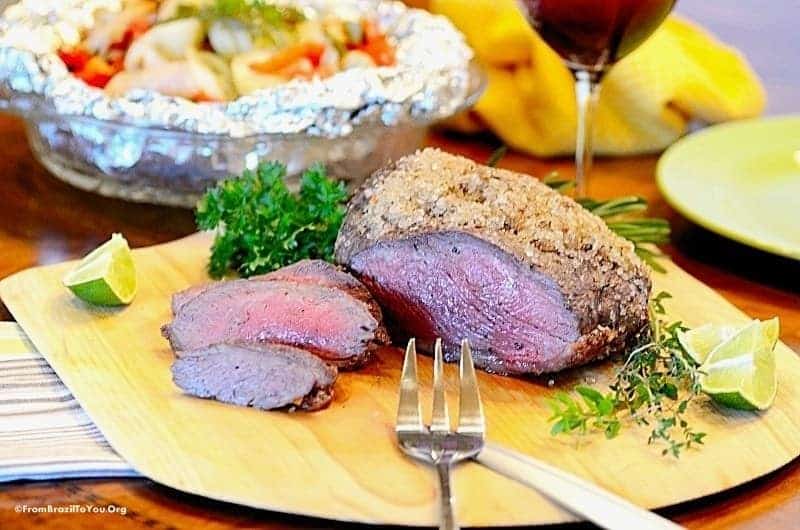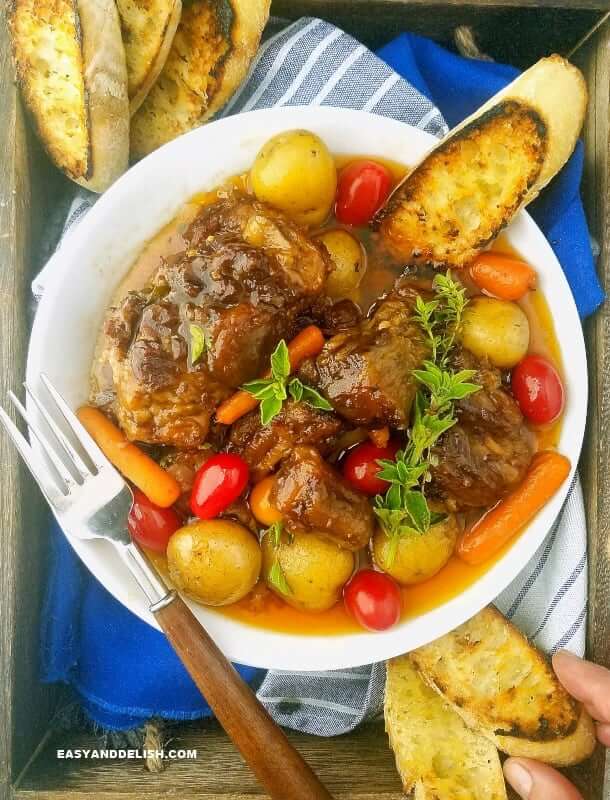 7.Carne de Sol (made with bottom round roast)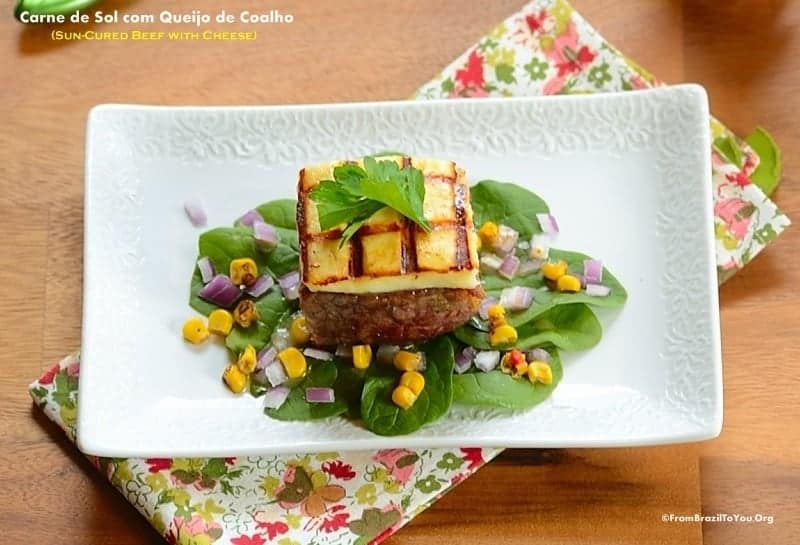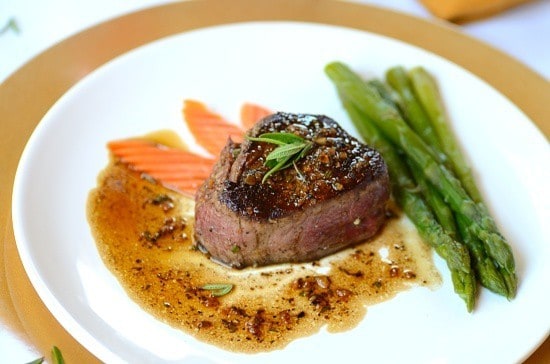 9.Bife a Cavalo (Steak and Eggs) -- made with rib eye steak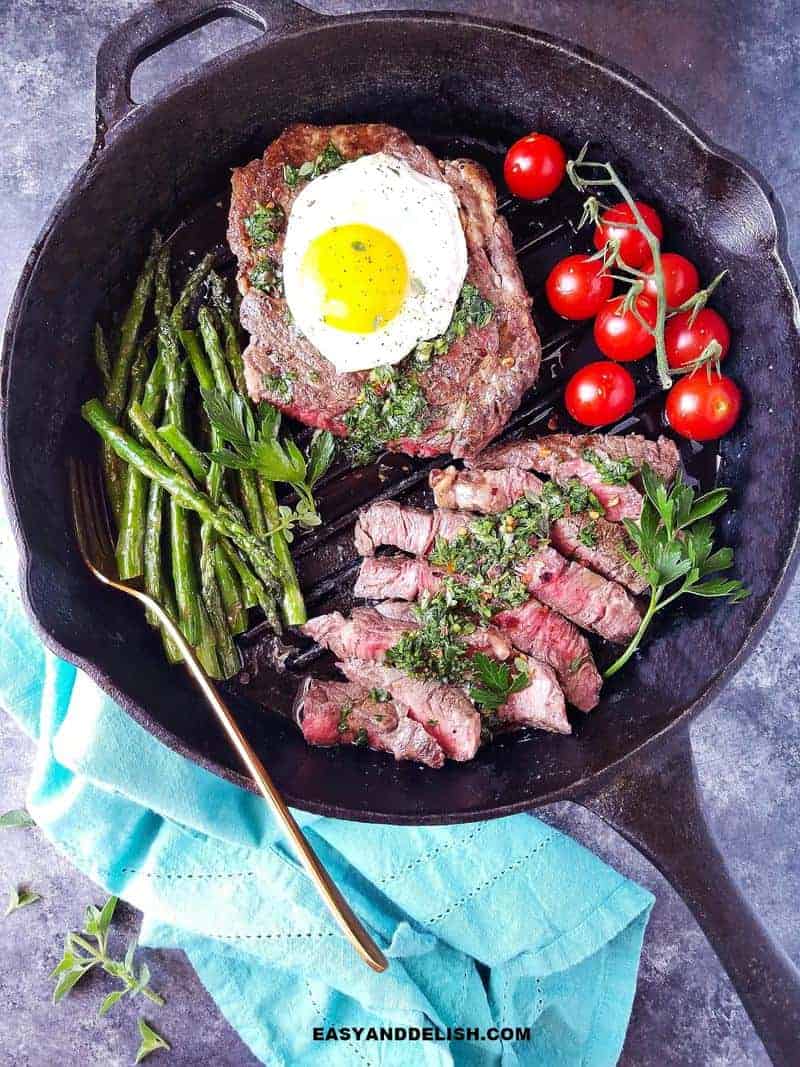 10.Carne Asada Tacos (made with either skirt steak or flank steak)