Valentine's day is almost here!  Who is going to be your Valentine?  Mine are my hubby and children… who are craaaaazy for cupcakes. Since such a special occasion deserves an exquisite treat, then decadent and romantic Romeo and Juliet Cupcakes is what we will be having for this year.  We are also celebrating our third blog anniversary on February 6th — with cupcakes, of course!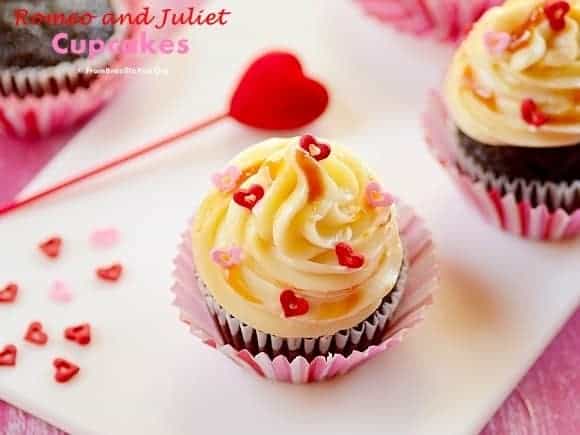 Our Romeo and Juliet cupcakes consist of moist chocolate cupcakes filled with melted guava paste and topped with a cream cheese and guava frosting …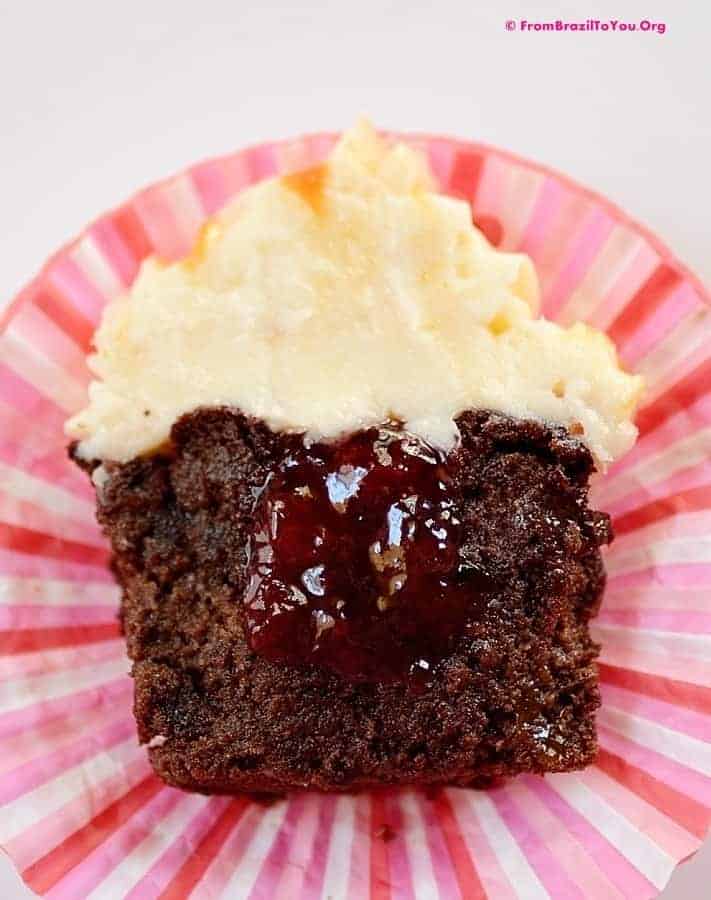 I know, I know!!! You might be asking: "OK!!! That may be so, but why are they named Romeo and Juliet though?"  Well, in Brazil Romeo & Juliet (Romeo e Julieta) means more than just characters from Shakespeare's drama.  It is also a term to describe the perfect combination of cheese and guava…  For us, like the characters in the play, they were made for each other, although unlike the classic love story, this ending is quite a happy one. 🙂
In my home country, cheese and guava is as popular a pairing as peanut butter and jelly in the U.S.  Got it?! 🙂
If you have a WHO valentine, award him/her with this scrumptious treat. If you don't, you still can have a WHAT valentine….these Romeo and Juliet cupcakes will be love at first bite!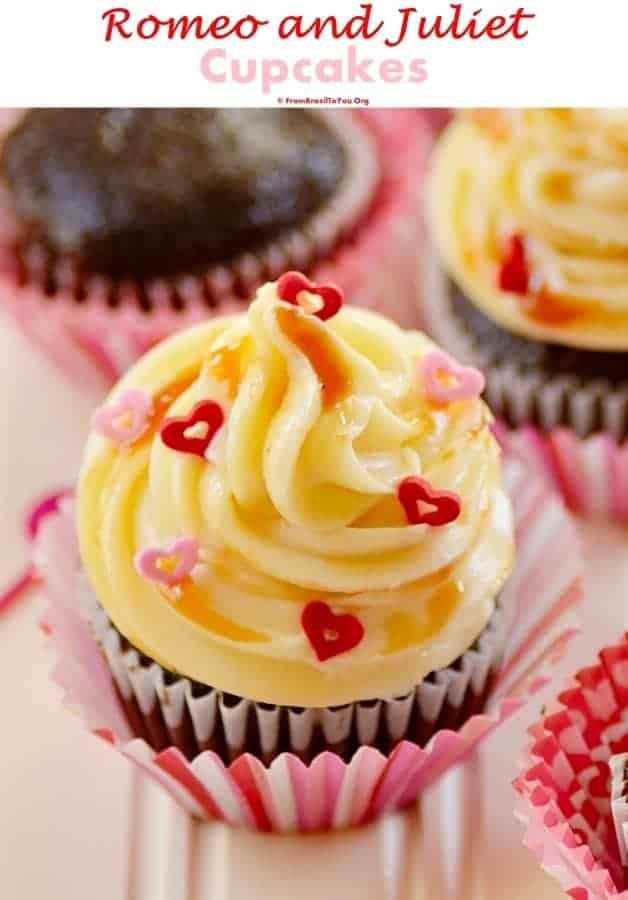 Wishing you and your Valentine a very delicious day!!
"Did my heart love till now? forswear it, sight! For I ne'er saw true beauty till this night."
(William Shakespeare, Romeo and Juliet)