Learn how to make the best ever dulce de leche recipe, with only one ingredient. We tested 3 different cooking methods (microwave, pressure cooker, and slow cooker): find out which one produced the creamiest and tastiest result.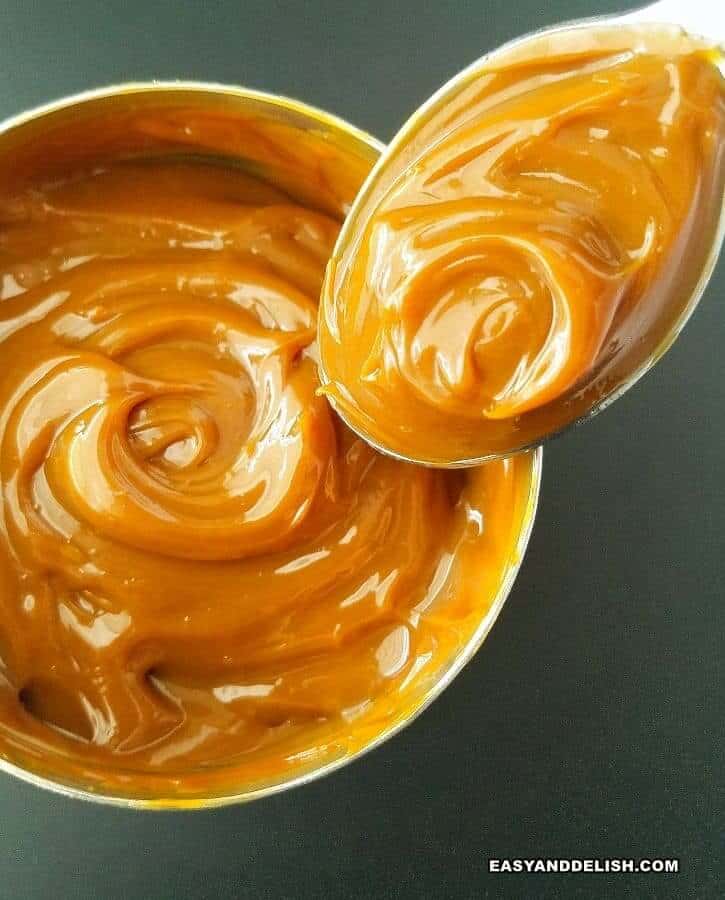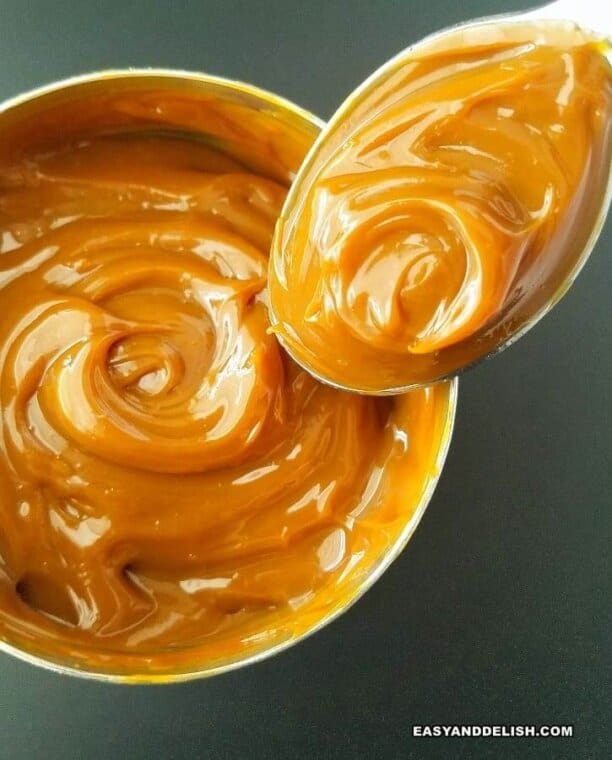 Dulce de leche is the Latin cuisine version of Caramel — although thicker and creamier. It's made from milk and sugar, or simply from sweetened condensed milk.
There are several ways to make it: in the stovetop, oven, microwave, pressure cooker, or in the slow cooker. We tested 3 of them, which produced different results in terms of color, texture, and flavor.
So come along and find out which one worked the best.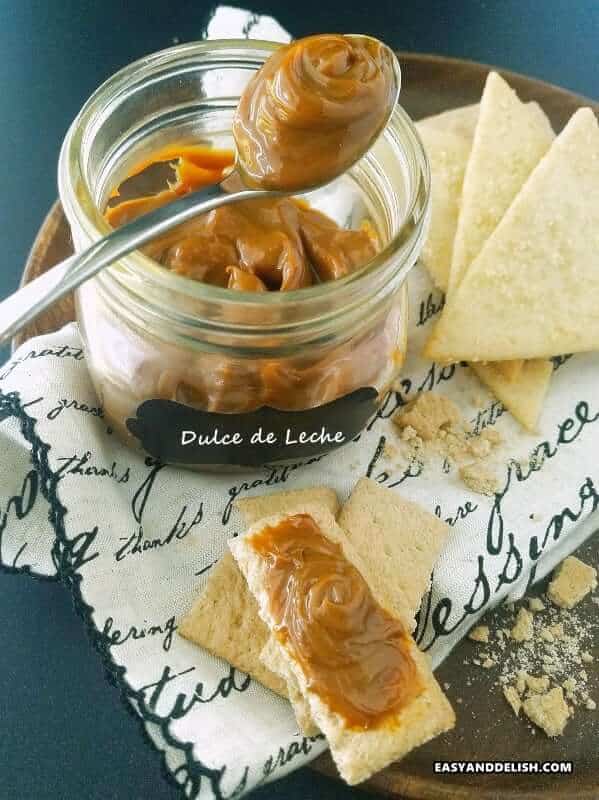 ABOUT DULCE DE LECHE
First of all, the term dulce de leche in Spanish means "candy of milk." In Brazil, it's called doce de leite and in Chile, manjar de leche.
It is the result of slow cooking milk and sugar until the mixture darkens and thickens.Two processes come into play: caramelization and the Maillard reaction.
Most modern dulce de leche recipes call for the boiling of an unopened can of sweetened condensed milk.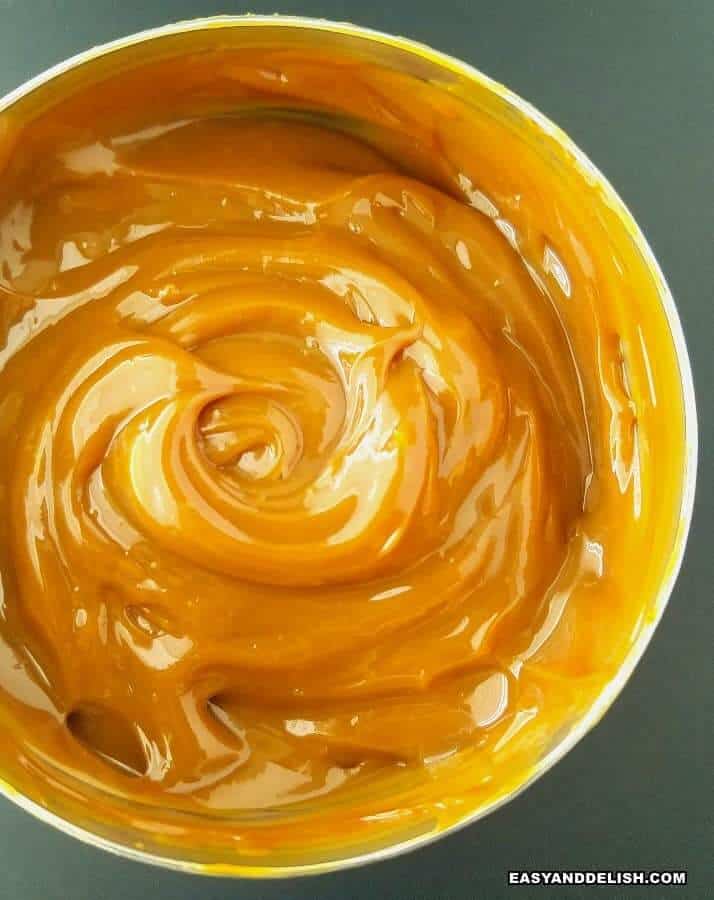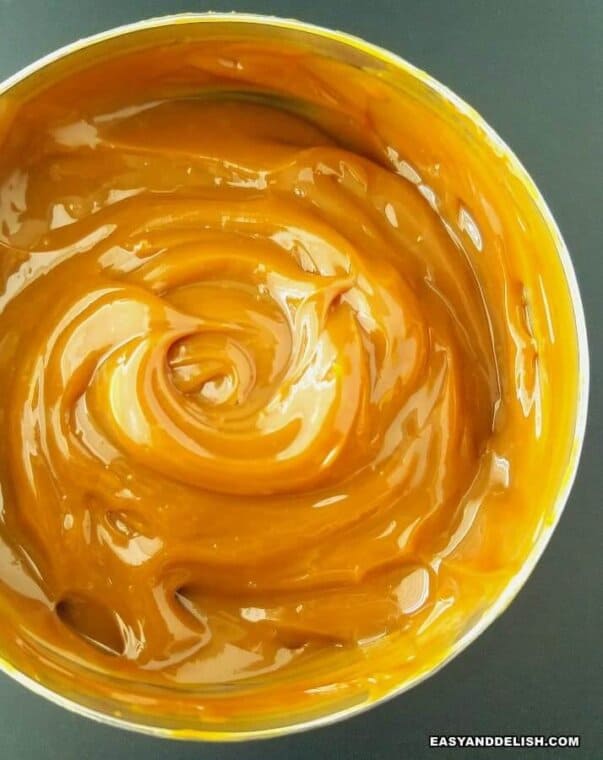 Cinnamon and vanilla can be added as flavorings.
It has a wide variety of uses. You can use it in banoffee pie, as a filling or topping for cakes and cupcakes, as a spread for crackers and toasts, or to top ice cream. Further, you can use it to fill empanadas, as a dip for apples and churros, to eat on the side with bananas or mild cheeses, and so on.
DIFFERENCES BETWEEN DULCE DE LECHE AND CARAMEL
Dulce de leche has milk and sugar, or sweetened condensed milk as its base. In contrast, caramel is the result of a reduction of water and sugar with the addition of butter and heavy whipping cream.
Moreover, dulce de leche has a thicker and creamier consistency than caramel, although both are brown and sweet.
HOW TO MAKE DULCE DE LECHE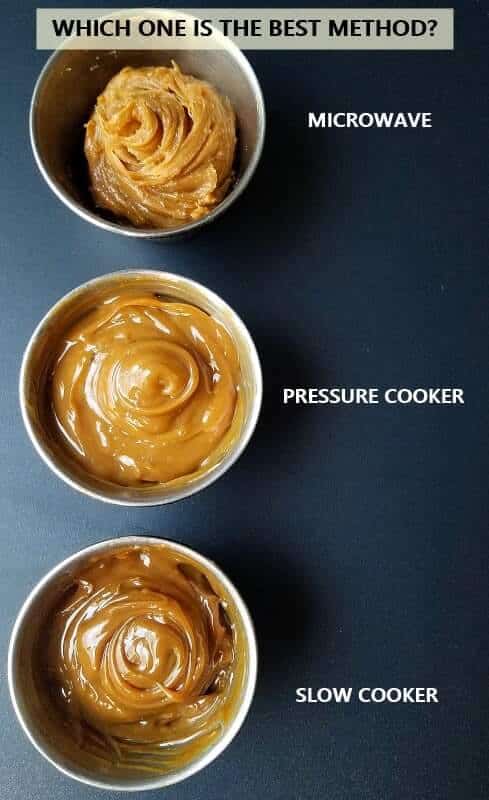 Microwave:
Recipe tested in a 1200 Watt Microwave: Pour sweetened condensed milk in a deep microwave-safe bowl, set cooking power to 50% (or medium), and cook for about 4 minutes. Remove bowl from microwave and stir well. It will be hot!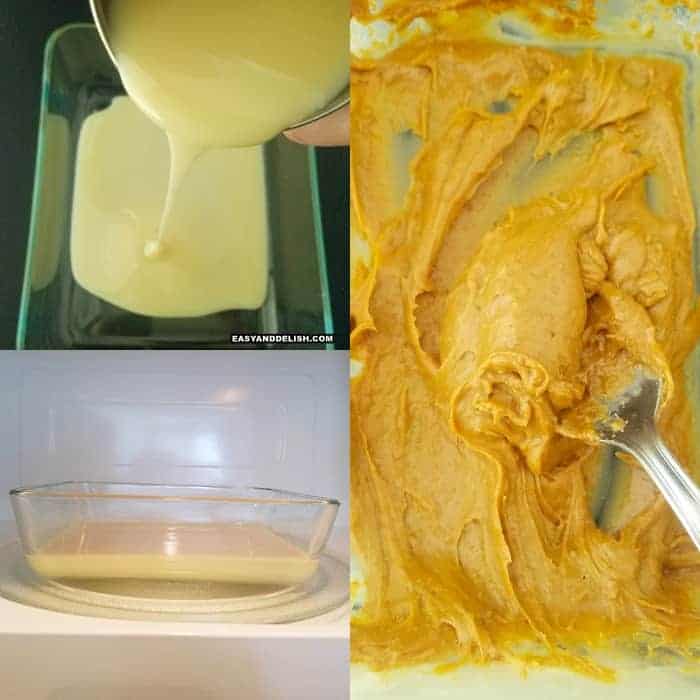 Reduce cooking power to 30% (or medium-low) and cook for about 12-16 minutes, or until thick. Whisk well until creamy. If too thick, whisk in just enough heavy cream to loosen. Mine was quite thick and a little bit grainy. But it tasted good! This was my husband's favorite one in terms of flavor.
Pressure Cooker:
Place rack in the pressure cooker, and then the can of sweetened condensed milk, laid on its side on top of the rack. Pour in enough water to cover can by 1-2 inches above. Secure lid, turn on pressure cooker and seal valve. Set to the canning function or manual high pressure for 30 minutes (lighter color) or 40 minutes (darker color).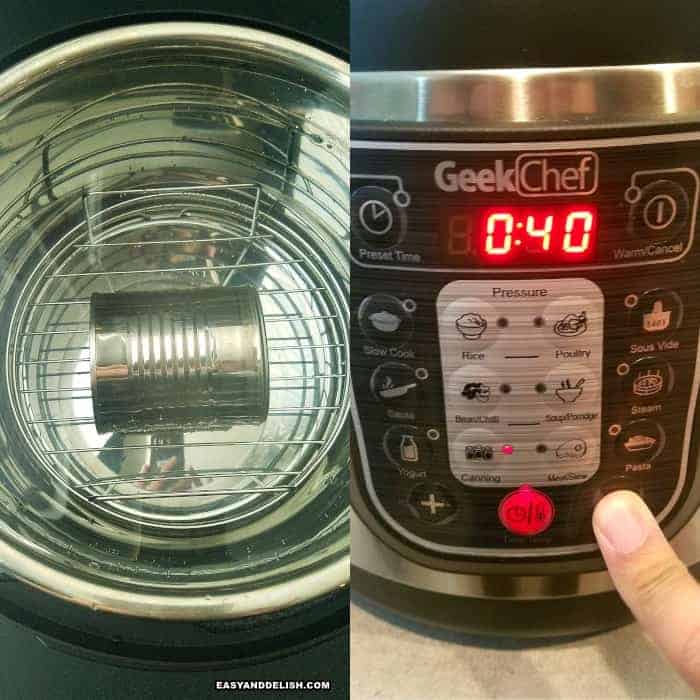 Quick release the pressure using tongs (so you won't burn your fingers) and once pressure is all let out, carefully remove lid. Let water cool completely before removing can so that it won't explode in your hands.
I set mine for 40 minutes, which produced a darker and creamier result than the one made in the microwave. The flavor was good, although not my favorite of the three.
Slow Cooker:
Place can of sweetened condensed milk, laid on its side, in the slow cooker bowl, and fill with water up to 1-2 inches above the top side of the can. Close lid and set slow cooker to 8 (lighter color) or 10 hours (darker color).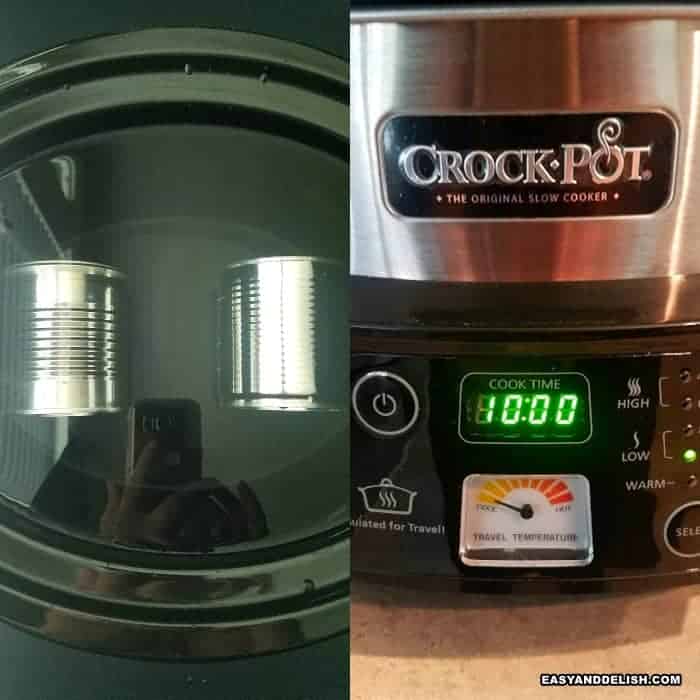 Once cooked, let water fully cool before handling the can. This method produced the best result of the three in terms of flavor (sweeter), creamy and smooth texture, and color, which was darker than the other 2 methods. The caramelization was great! By far, it was the best of them all!
HOW TO STORE DULCE DE LECHE
Store in a clean airtight container in the fridge for up to 7 days (avoid storing in the can).
Or freeze for up to 3 months. Thaw in the fridge and thin it by mixing with just enough milk or heavy cream.
DISHES MADE WITH DULCE DE LECHE:
Dulce de Leche Apple Hand Pies
Dulce de Leche Churro Blondies