Walnut cookies that are made with simple ingredients and easy to prepare. They make a great snack and also yummy edible presents!
Hi, friends! Crunchy and nutty Walnut Cookies, easily prepared with simple ingredients, is the recipe for today. This is a recipe from the cookbook, 'Del Blog A La Mesa' from my Chilean fellow blogger, Pilar Hernadez.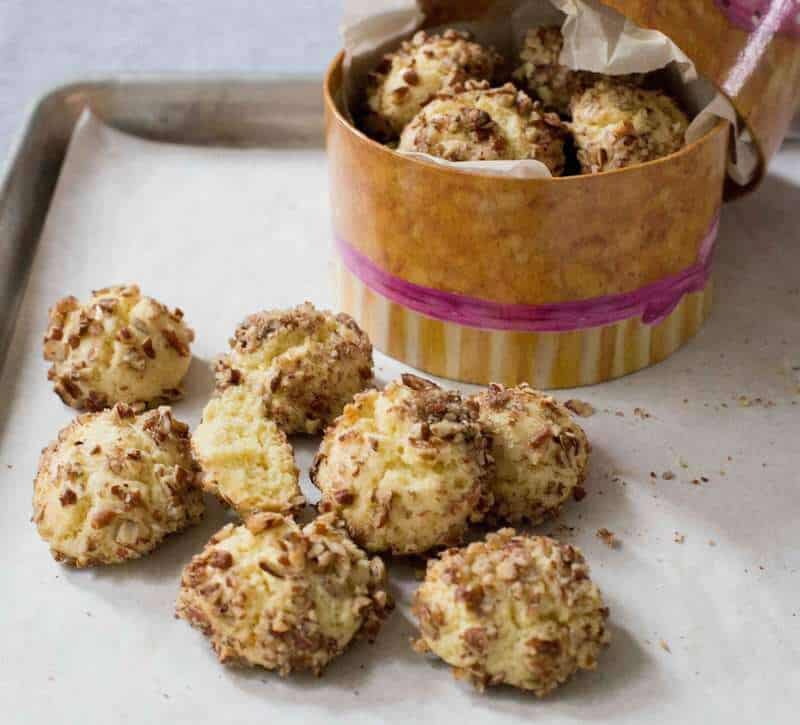 She is the culinary mind behind the bilingual food blog, En Mi Cocina Hoy (in Spanish) and Chilean Food and Garden (in English).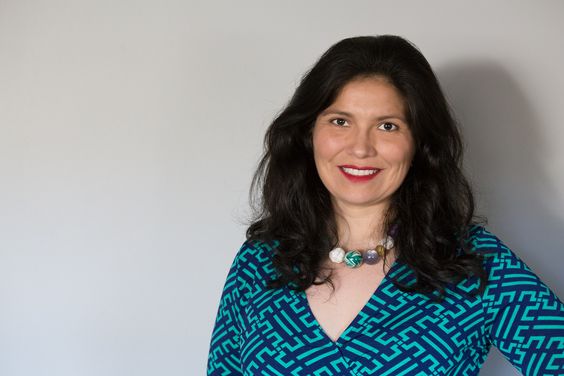 ABOUT WALNUT COOKIES RECIPE
This is a walnuts cookies recipe that is simple to prepare and requires no special skills. It only involves beating flour, sugar, baking powder, butter, eggs, salt, and walnuts in the bowl of a mixer, then rolling the mixture into balls, and baking...
Voila, there you have it-- delish walnut cookies that are ready to be devoured with milk, coffee, tea, or other of your choice.
Can't believe it? Well, just check out Pilar's recipe! Here she is, in her own words:
"Hello!
I'm Pilar Hernandez. I was born and raised in Chile. Went to medical school there and then moved to Houston, Texas in 2003 without knowing how to cook and speaking no English.
I still remember the first time I went to the grocery store. I almost cried out of frustration, not knowing what brands to buy or which food was equivalent to the foods I grew up eating.
Fast forward: today I'm a happy food blogger at En mi cocina hoy and mom. Welcome to my South American Kitchen! Where I will show you how to cook Chilean food with American ingredients, you find in your supermarket. I'll challenge you to try exotic fruits like lucuma or maqui, and our favorite cereals wheat berries and quinoa.
Easy and delicious walnut cookies. Perfect to make with the kids."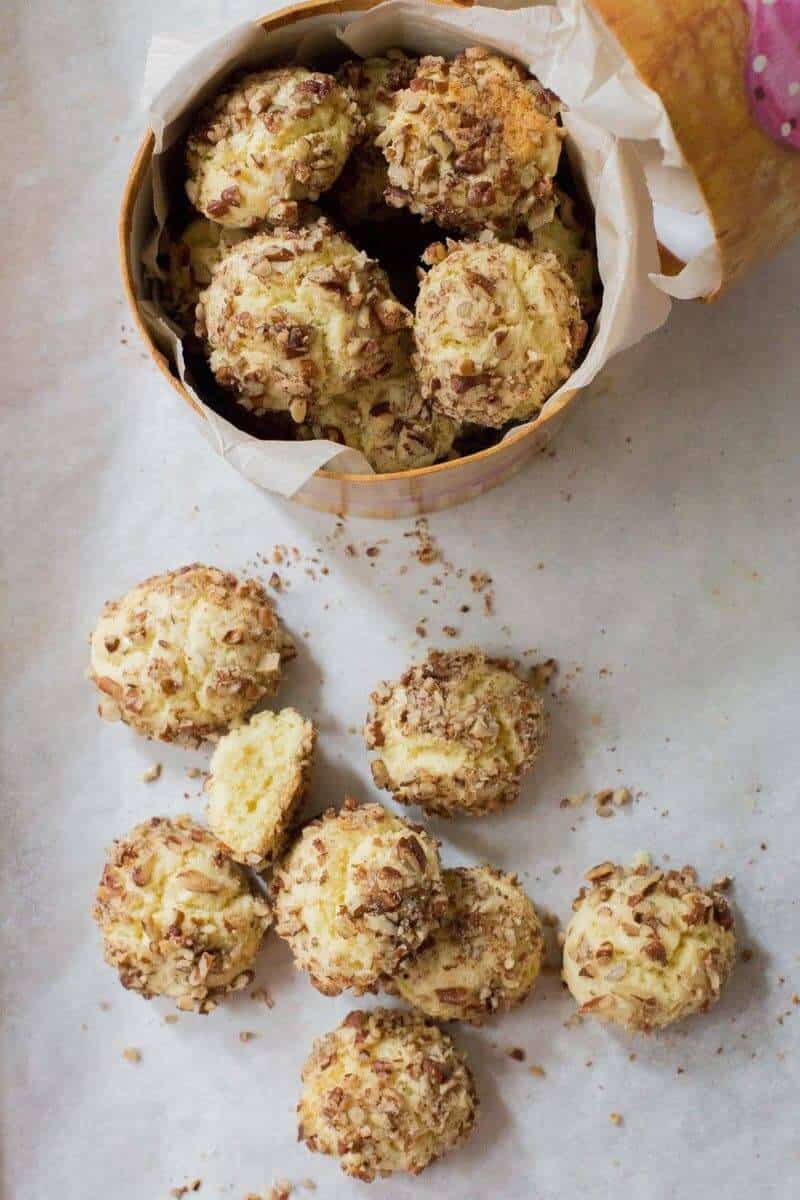 WHEN TO MAKE WALNUT COOKIES
"My mom used to make trays and trays of cookies all homemade and very well presented for family functions, birthdays, Christmas, almost any reunion was an excuse to make lots of cookies. These walnuts cookies were always present, easy to make, and perfect with tea or coffee. One of my family favorites. I learned to make them young, and now my seven-year-old is in training."
Thank you, Pilar, for sharing your scrumptious recipe with us, and also for putting a smile on our faces. Sweets make life joyful and exciting!
I hope you try these delish walnut cookies and have a sweet week! Please don't forget to stop by Pilar's blog and say hello! Her blog is filled with yummy South American recipes, both in English and Spanish.
See ya soon!
OTHER COOKIE RECIPES
Nutella Funfetti Donut Cookies
Sugar-Free Peanut Butter and Jelly Cookies
No Bake Cookie Butter Oatmeal Cookies
No Bake Pumpkin Spice Latte Breakfast Cookies
PIN & ENJOY!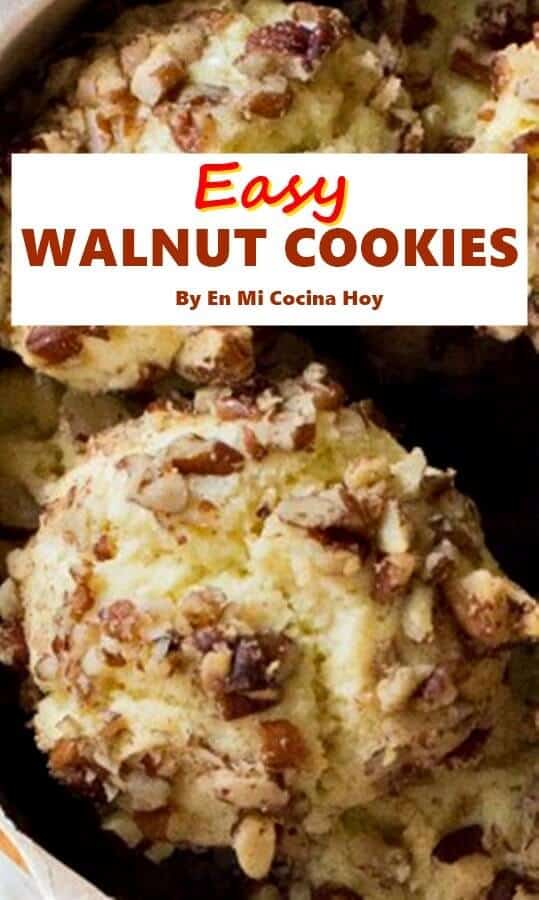 Easy Walnut Cookies
Delicious walnut cookies that are made with simple ingredients and easy to prepare. They make a great snack and also yummy edible presents!
Ingredients
1 ½

cups

all-purpose flour

½

cup

powdered sugar

1 ½

teaspoon

baking powder

8

Tablespoons

unsalted butter at room temperature

2

large eggs

Pinch

salt

1

cup

finely chopped walnuts
Instructions
Preheat oven to 350 degrees F. Cover a baking tray with a Silpat or parchment paper.

Sift flour and baking powder. In a bowl with the mixer on low speed or by hand mix the butter with the sugar and the pinch of salt until it is all integrated. About 3 minutes with the mixer.

Add one egg and one egg yolk, continue beating at low speed until thoroughly incorporated. Add the sifted flour and baking powder and combine at low speed or working with a fork, you will get a soft dough. Form 30 balls 1" in diameter.

Roll the balls of dough into the remaining egg white, and then toss with the chopped walnuts, place on the prepared tray and bake for 15-18 minutes until they are brown on the bottom. Let cool on a rack and serve cold. Store in an airtight container for a one week.
Nutrition
Calories:
87
kcal
|
Carbohydrates:
7
g
|
Protein:
2
g
|
Fat:
6
g
|
Saturated Fat:
2
g
|
Cholesterol:
19
mg
|
Sodium:
5
mg
|
Potassium:
48
mg
|
Fiber:
1
g
|
Sugar:
2
g
|
Vitamin A:
110
IU
|
Vitamin C:
0.1
mg
|
Calcium:
16
mg
|
Iron:
0.5
mg
** Nutrition labels on easyanddelish.com are for educational purposes only. This info is provided as a courtesy and is only an estimate, since the nutrition content of recipes can vary based on ingredient brand or source, portion sizes, recipe changes/variations, and other factors. We suggest making your own calculations using your preferred calculator, based on which ingredients you use, or consulting with a registered dietitian to determine nutritional values more precisely.
Please note that health-focused and diet information provided on easyanddelish.com is for educational purposes and does not constitute medical advice, nor is it intended to diagnose, treat, cure, or prevent disease. Consult with your doctor or other qualified health professional prior to initiating any significant change in your diet or exercise regimen, or for any other issue necessitating medical advice.
DID YOU MAKE THIS RECIPE?
Comment and rate the recipe. Also follow us on Pinterest at @easyanddelish for more delish recipes.