Visiting Norway? Take note of the 30 Best Things to Do in Norway on a Budget and be blown away by the home of the Vikings.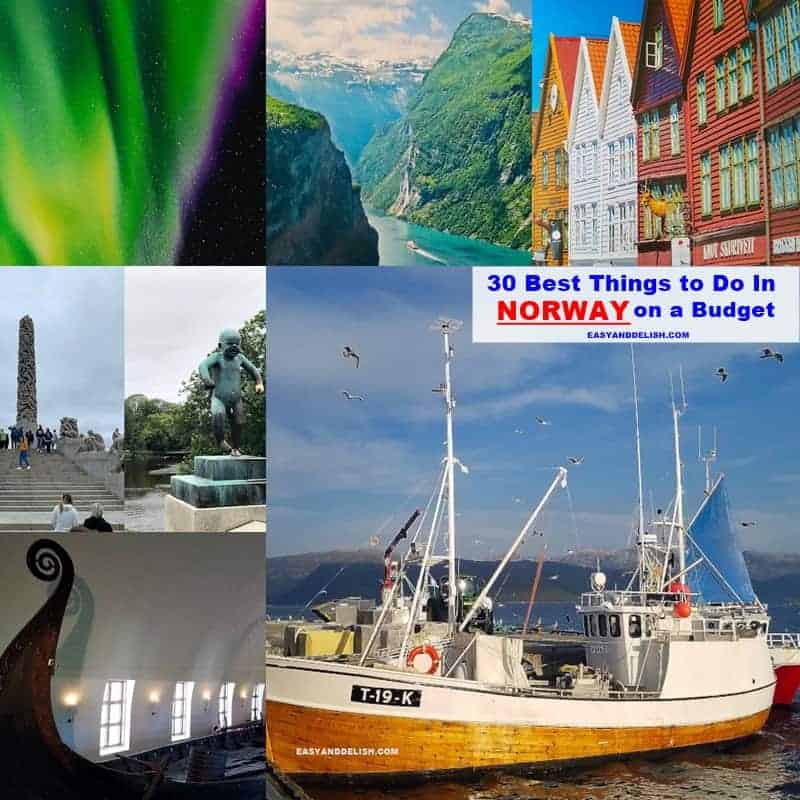 Norway is a land of enchantment – for its incredible natural beauty, rich history, high quality of life, safety, and peculiar phenomena such as the midnight sun and the Northern Lights.
It is impossible not to fall in love with this country. I had seen lots of pictures before visiting, but as you will find if you go there, none of them really does justice to its beauty.
I came back home already planning to return-- this time with my family. It's a place that you want to experience again and again... and of course, to share with your loved ones.
Norway can be expensive, depending on which places you want to visit and what activities you choose to do. But we are going to tell you about several that are either budget-friendly or completely free!
Read up on this Nordic European country as much as you can and plan. But since I traveled there this past September, here is my list of...
The 30 Best Things to Do in Norway on a Budget:
1. Visit the Royal Palace and Gardens
The Royal Palace was built in the early 19th century and is located in central Oslo. There is a Palace Square in the front, as well as a park surrounding it.
It is small compared to some other palaces, yet it is magnificent. It has an impressive Mirror Hall, and also a Great Hall with jaw-dropping crystal chandeliers. But that's not all! Its Bird Room is a must-visit! It has more than 40 species of birds. The palace has a flower garden and even outdoor modern sculptures, making it a great place to take children to play.
You can visit the square and park for free any time of the year. You can also watch the Changing of the Guard ceremony there every day at 1:30 pm. But the Royal Palace itself is only open for visitation during the summer. You can obtain more info about dates and tickets on its website.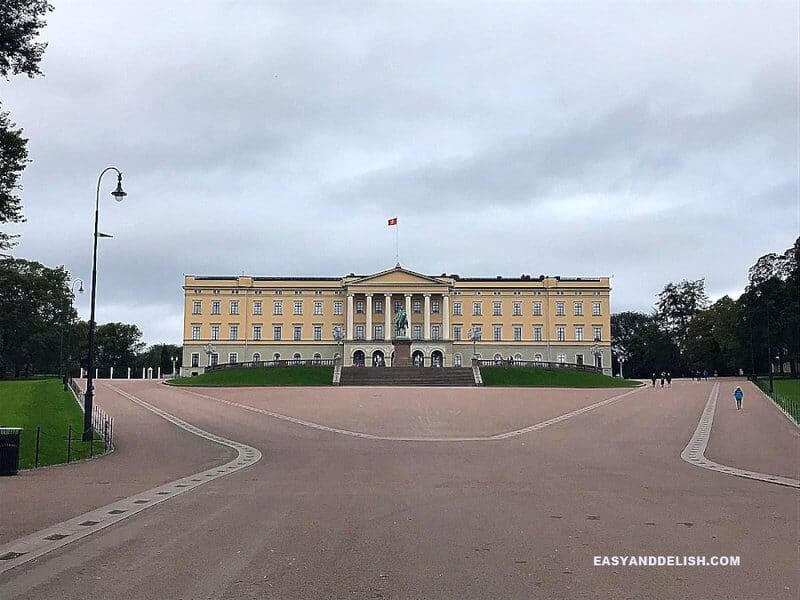 2. Walk the Vigeland Sculpture Park
After visiting the Royal Palace, you can either take a bus or walk to Vigeland Park.
The Vigeland Sculpture Park showcases the work of Gustav Vigeland, a famous Norwegian sculptor.
It's a free public space that boasts more than 200 pieces made from bronze and granite. It's the biggest sculpture park showing the work of one individual artist.
Much of Vigeland's work displays complex human emotions-- for example, the famous sculpture of the Crying Baby. You can spot other sculptures, such as skeletons nestled in tree branches.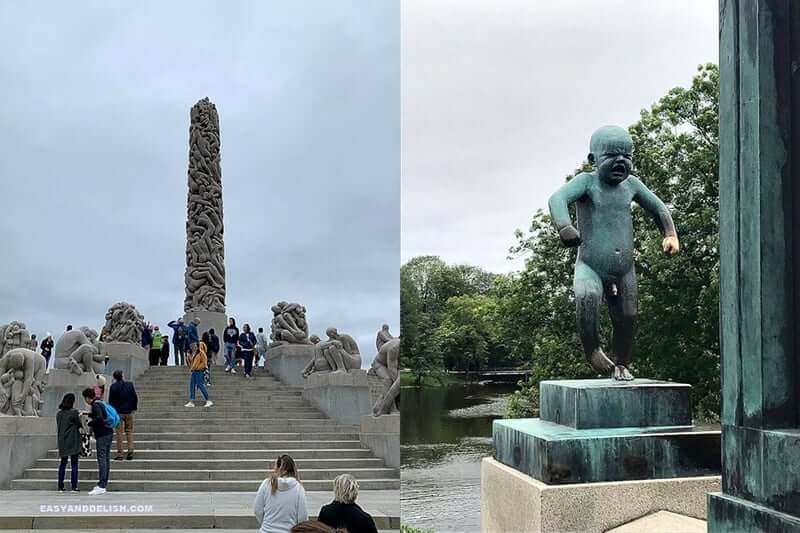 3. Visit the Vigeland Museum
The museum is dedicated to Norway's most famous sculptor, Gustav Vigeland, and was his former studio and residence. It's located near Vigeland Park. The museum displays a permanent exhibition of his art as well as temporary exhibitions with modern 3-D art.
For further info, visit the Vigeland Museum Website.
4. Spend An Afternoon in the Oslo Harbor
The Oslo Harbor has a pier, which is great for a stroll and sightseeing, as well as the Akershus Fortress, boat cruises, shopping, and restaurants. The Nobel Prize Center is nearby. It is a place where families can have a great time for free, or spend some bucks at their convenience.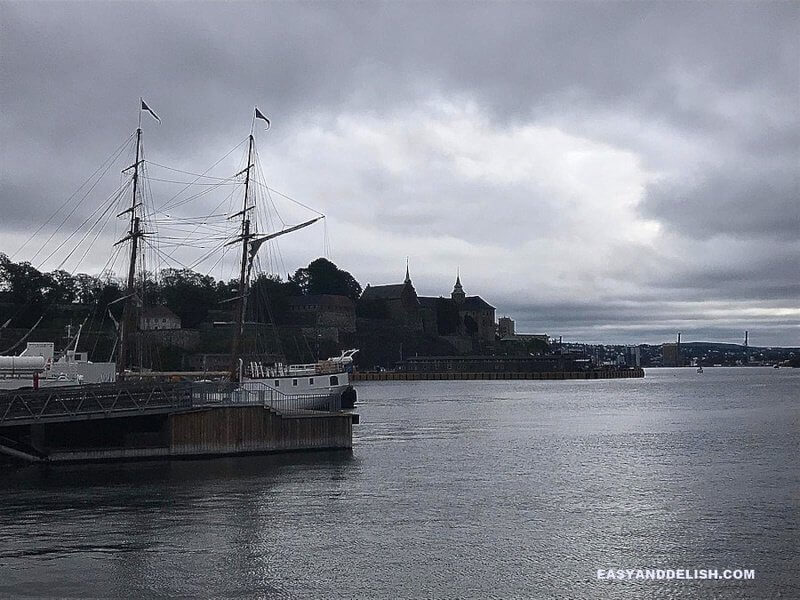 5. Take a Boat to the Islands
You can take a boat/ferry ride in
Oslo
Harbor. E
xperience the scenery and a 4-hour tour to three of the city's best-preserved islands: the historical
Hovedøya ("Main Island"), the charming and picturesque Lindøya, and the nature-gazing Gressholmen island.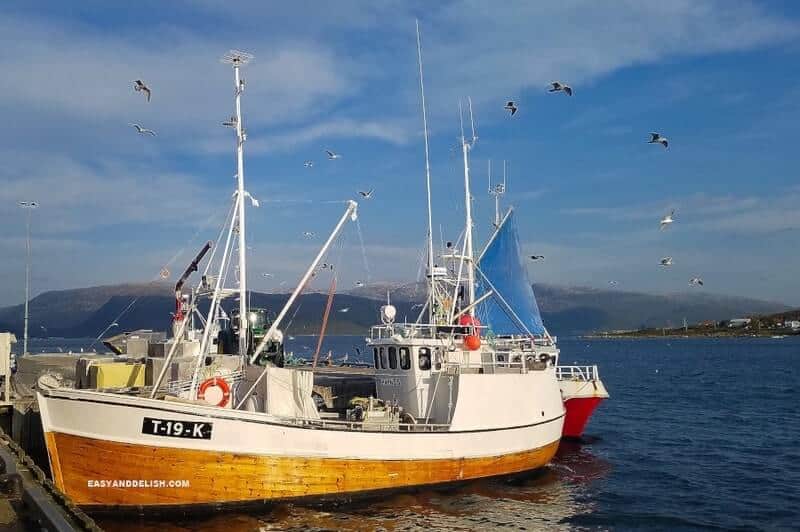 6. Visit the Akershus Fortress
Also known as the Akershus Castle, this is a medieval building built to protect and to provide a royal residence in Oslo. The building houses the Royal Mausoleum and has been used as a military base, a prison, and, nowadays, as the temporary office of the Norwegian Prime Minister.
It's in downtown Oslo and opens to the public between 6 AM and 9 PM daily. In addition to the fortress, you can also visit the Norwegian Armed Forces Museum and Norway's Resistance Museum. For more info, visit their website.
7. Visit the Nobel Peace Center
The Center tells the story of its founder, Alfred Nobel, all the laureates, and their work. It features interactive technology, exhibits, debates, theater, concerts, etc. It has regular guided tours and there is an entrance charge. For hours and tickets, visit their site.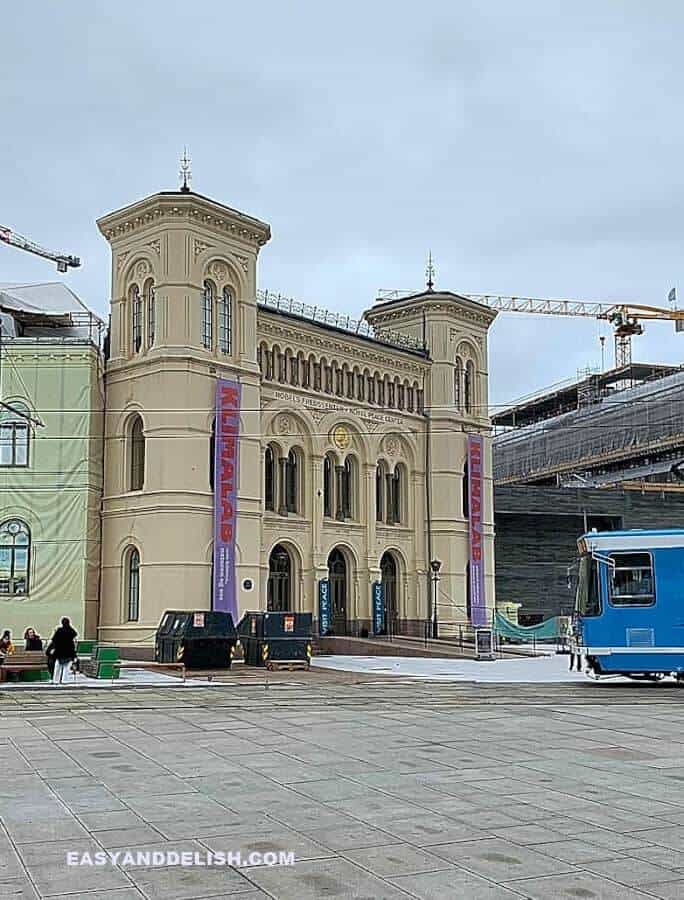 8. Walk In (and On) the Oslo Opera House
The Opera House is in Central Oslo and is the home of the Norwegian National Opera and Ballet. Its architecture is impressive, fashioned from marble and white granite -- making it appear to rise from the nearby water. Its roof angles down to ground level, creating a large plaza where pedestrians can walk up and enjoy beautiful panoramic views of the city.
Although the entrance and exterior are free, the opera and ballet performances require a paid ticket. For shows and tickets, go to its page.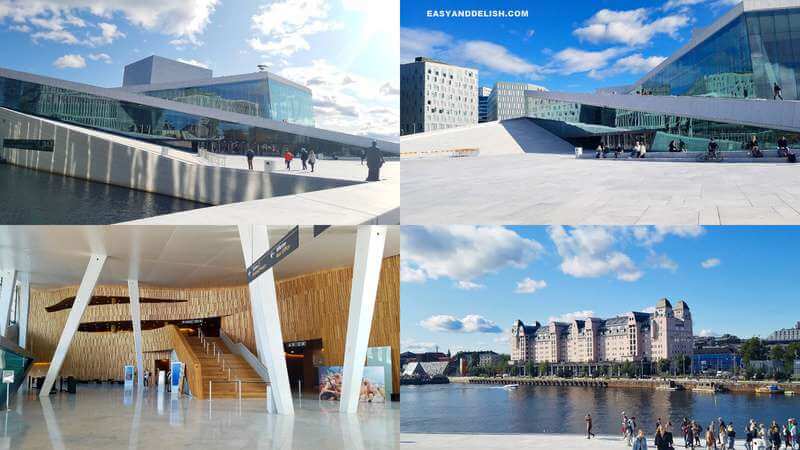 9. Explore The Folk Museum
This museum highlights the cultural history of Norway, displaying a rich collection of artifacts from all social groups and regions of the country. It has an open-air museum with more than 150 buildings that were brought from towns and rural districts.
It's located near several other museums, including the Viking Ship Museum. For more info about hours and tickets, visit their site.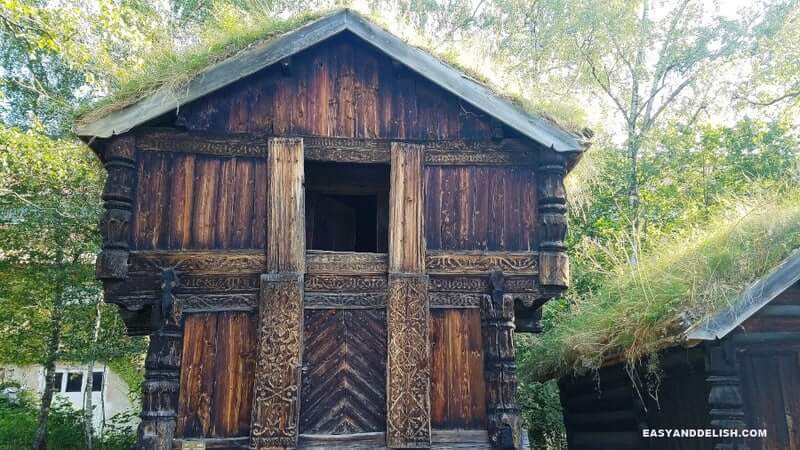 10. Travel Through The Viking Ship Museum
The museum showcases three Viking-era burial ships: Tune, Gokstad, and Oseberg. Moreover, it displays the art and craftsmanship of the Vikings, ranging from everyday objects to religious artifacts.
A new museum is in the works, which is scheduled to begin operating in 2025. For tickets and hours, visit here.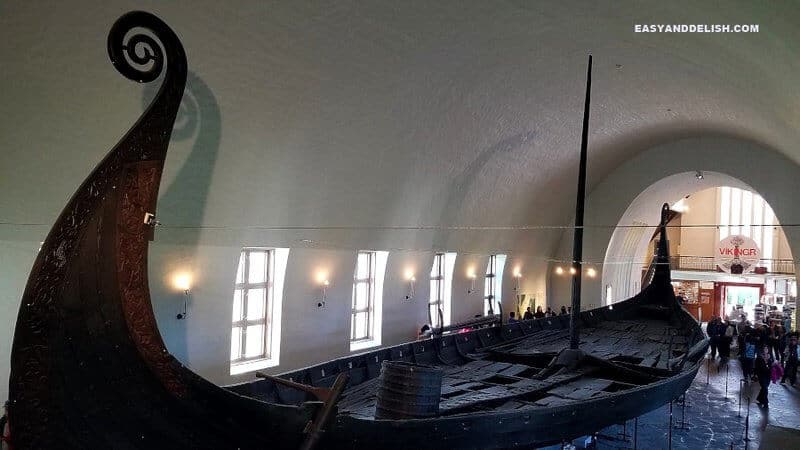 11. Visit the Ski Museum and Enjoy 360° views
Prepare yourself for a long walk uphill. But it is worth every step!
It has a ski simulator, a large display of 4,000 years of ski history, equipment used in polar expeditions, and access to an open roof where one can enjoy a 360°degree view of the city of Oslo and fjords.
For hours and tickets, go to their site.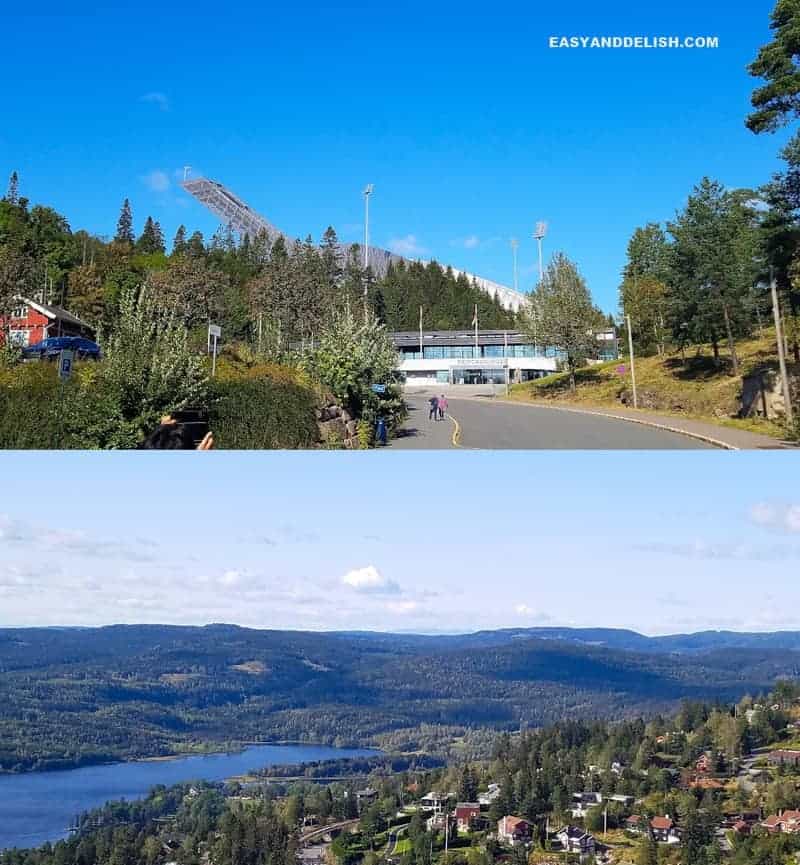 12. Drive Down Stalheimskleiva: It's pure Norway on a Budget!
This is a steep and narrow road featuring 13 hairpin turns with breathtaking views, rivers where one can go rafting, and waterfalls. It's near Gudvangen, where I picked up a bus to the town of Voss after my cruise to the Nærøyfjord (an arm of the Sognefjord).
I was super nervous but after seeing how careful and skillful my bus driver was, I relaxed and enjoyed every bit of the nice views.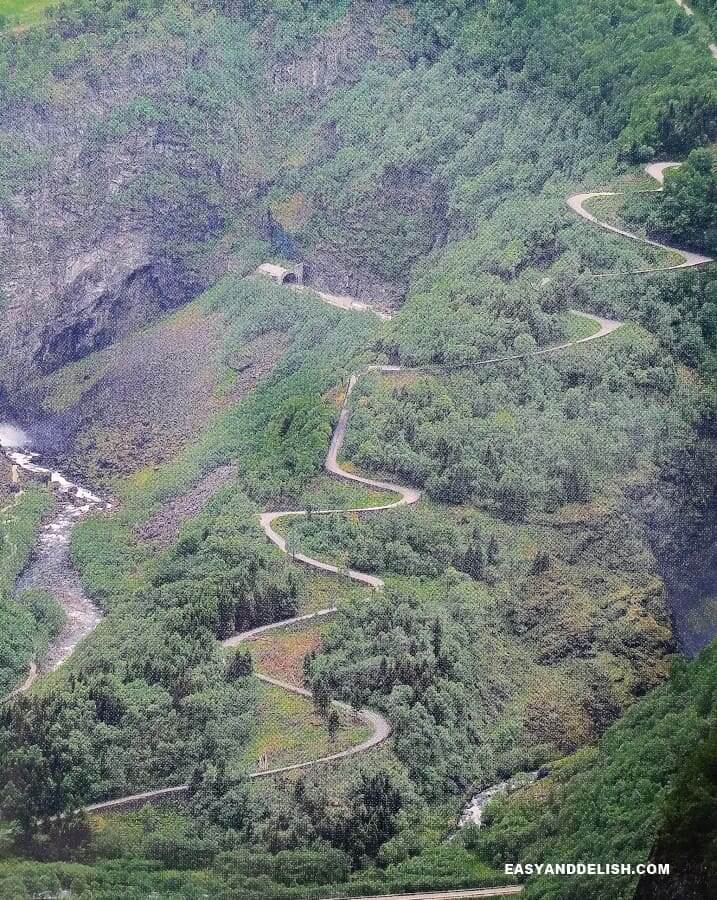 13. Go Skiing
Voss is one of several places where you can go skiing in Norway. You can buy a cable car ticket that will take you to the ski resort while enjoying the great views of the city.
If you want to make a stop to rest or hang out, eat at the restaurant at the top of the mountain and take another gaze at the view of the city.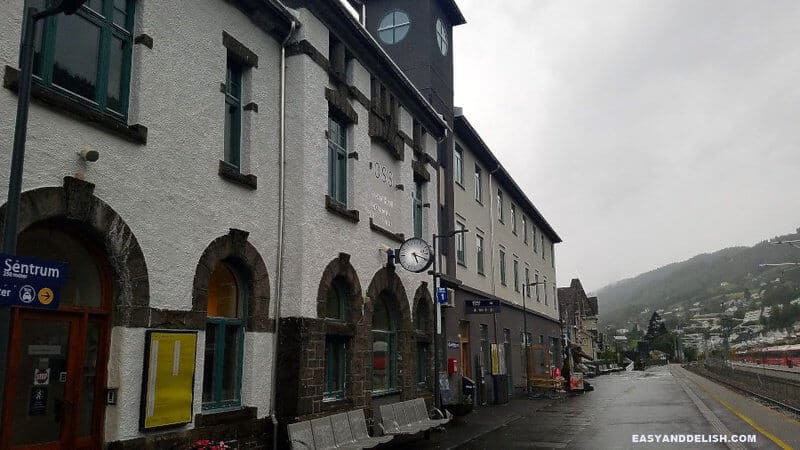 14. Enjoy The Midnight Sun
This is a summertime phenomenon in which the sun doesn't set until very late at night. The time of the year varies by location. In Tromso, e.g., it runs for about a month between May and June.
15. Be Mesmerized by The Northern Lights
This is a wintertime phenomenon, also known as the aurora borealis, where shimmering lights appear at night in a dark sky.
It is like a ballet of lights, with a color palette that progresses from green to blue, pink, and violet, depending on the time of the year. They are best seen between November and January.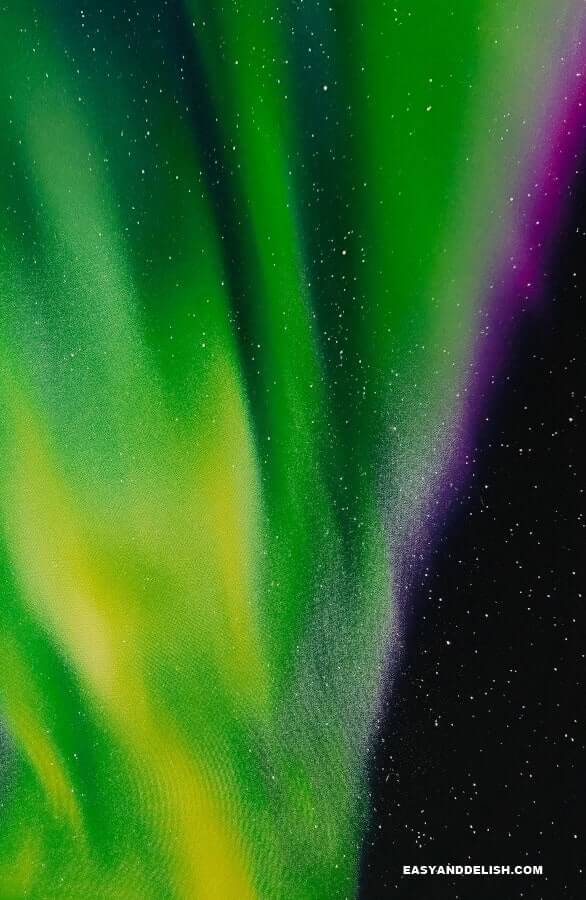 16. Experience Mathallen Food Hall in Oslo
Mathallen Oslo is a great food court that has specialty shops, cafés, and eateries. There is also a culinary school that hosts events and cooking demos.
Whether you are a chef or a diner, you can have a unique experience and enjoy high-quality food and drinks. It is free to visit, although I bet you won't leave without spending some money!
I bought artisanal brown cheese and chocolates and enjoyed superb desserts as well.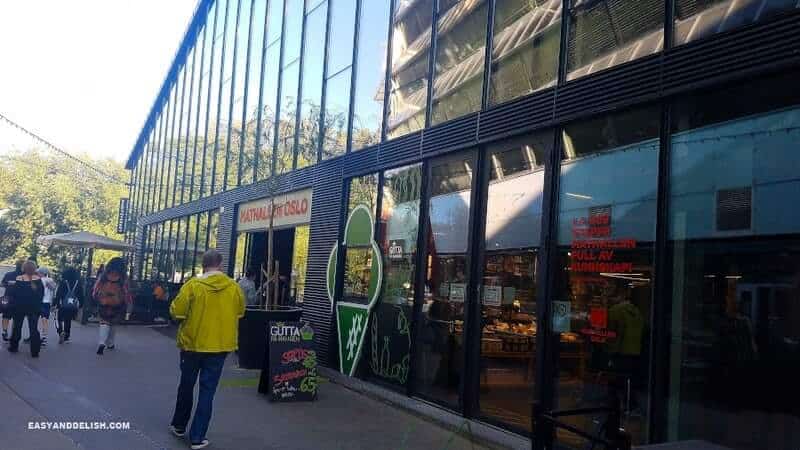 17. Go Shopping at Karl Johans Gate
This is Oslo's most famous street, in the center of the city. The street goes from Oslo Central Station to the Royal Palace.
There you'll find many shops, eateries, and of course, street entertainers.
The prices are better compared to shopping malls – but keep in mind that almost everything is expensive in Norway.
Shops are usually open from Monday to Saturday and closed on Sundays.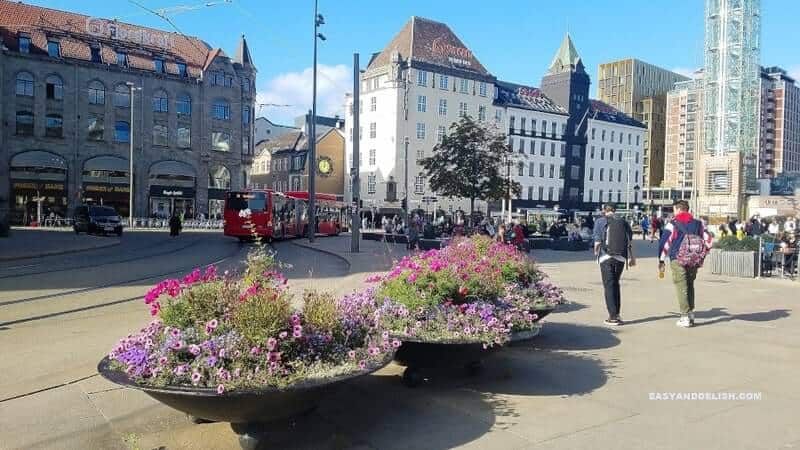 18. Devour Brown Cheese
Brunost or "brown cheese" is a family of cheese-related foods made with whey, milk, and/or cream mostly produced in Norway.
It can be made from cow's and/or goat's milk. It's so iconic that it has come to be considered a part of the Norwegian gastronomical and cultural identity and heritage.
Brunost has a sweet, caramel-like flavor, but with a tang that is stronger in those made from goat's milk.
Brunost is made by boiling a mixture of whey, milk, and cream over low heat for several hours so that the water evaporates and the milk sugars caramelize. That is what gives the cheese its brown color and sweetness.
I got addicted to it, and fortunately was able to find it in a gourmet store here in the US called Central Market, which belongs to H-E-B Grocery Company.
Keep in mind that not all brown cheeses are made the same! Some are better than others – the least processed, the better!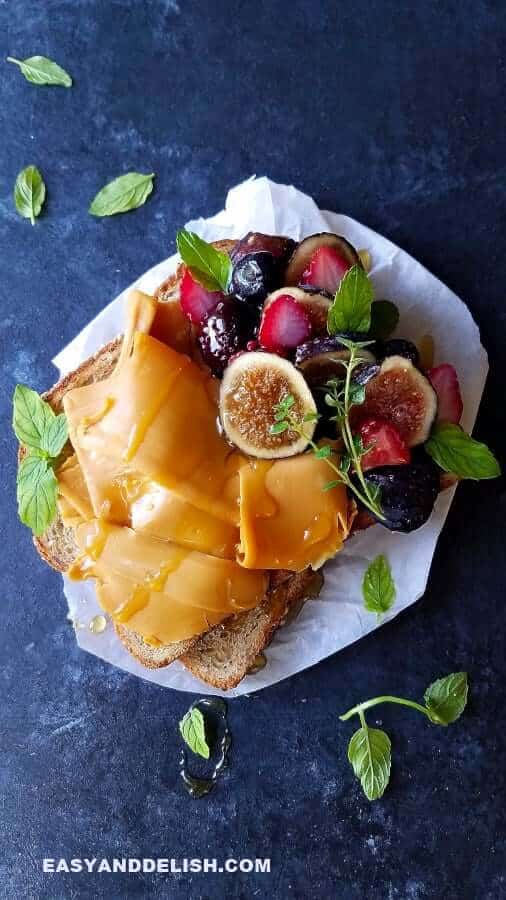 19. Go Rafting
Water is everywhere in Norway: sea, rivers, lakes, and fjords.
Just bear in mind that several rivers there require a certain degree of technical skill, while others are more family-friendly.
If you are looking for adventure and are not a beginner, go rafting at the Voss in Fjord Norway. Their motto is "we guarantee to wet your pants!" 🙂
But in any case, you are sure to get wet – so bring some extra warm, dry clothes for later. Moreover, use a professional rafting guide that knows the river and its conditions.
20. Eat Lots of Chocolate
Although Belgian and Swiss chocolates are the most famous ones, the Norwegian Freia chocolate is smooth, quite delish, and affordable. Among others, Freia Melkesjokolade, Marabou, and Kvikk Lunsj (the Norwegian Kit Kat) are divine.
I enjoyed Freia Premium Fylt Chocolate Bar (Citron and Marzipan) which is not so easy to find in the U.S.
21. Go Nuts for Strawberries
Norwegian strawberries are small and very sweet. The skin of the fruit is smooth and deep-red. The secret to their delicious taste must be the favorable climate and also the care that producers put into growing and harvesting them.
Try them and you will notice the difference!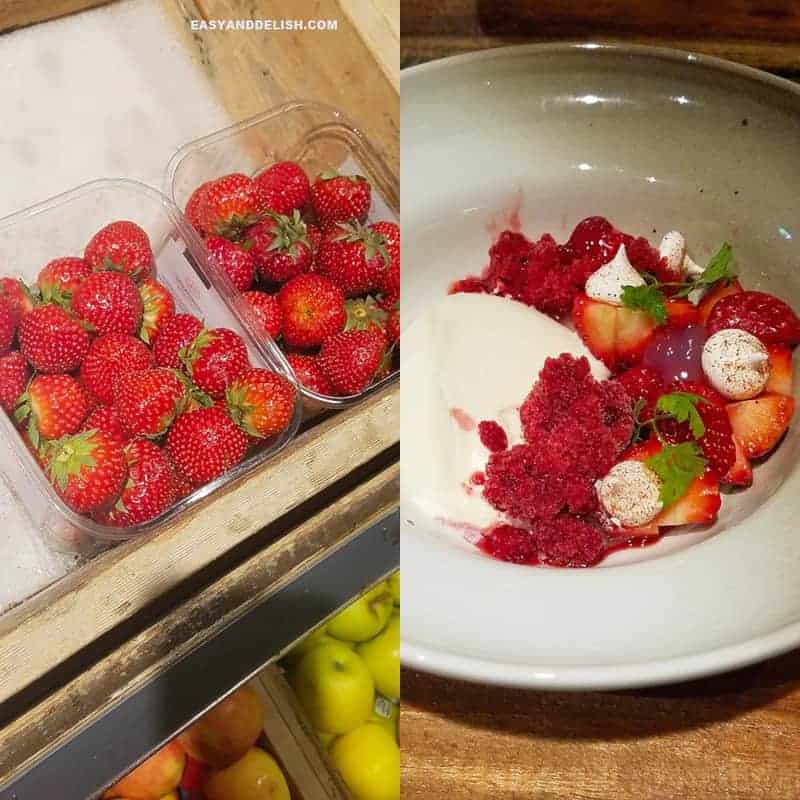 22. Shop for Norwegian Wool Sweaters
The "lusekofte" or "setesdalsgenser" is a typical Norwegian sweater dating from the 19th century. It has a black and white design, with a row of pewter or silver clasps in the front. They became famous in the 1920s, and later you can find them in many different patterns and colors.
They have such cultural importance that they are displayed in the Folk Museum. You may find some to buy on Etsy.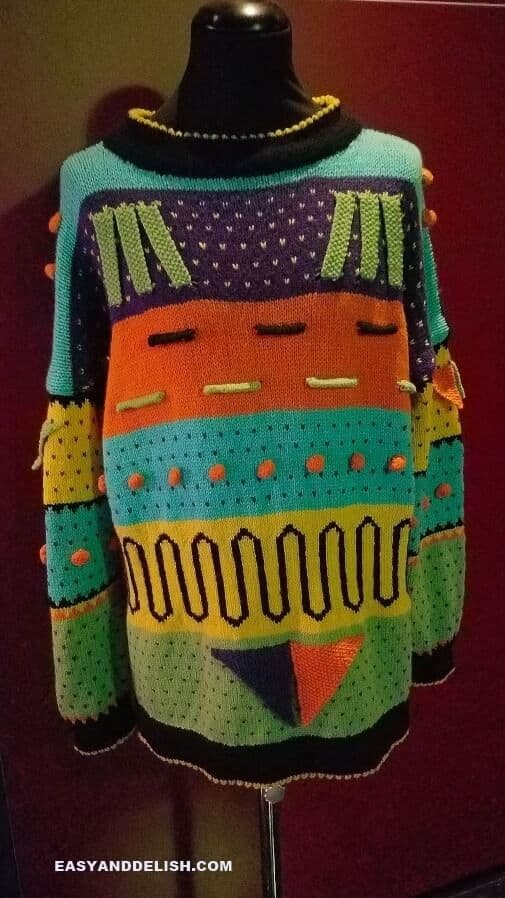 23. Have Fun at Oslo Street Food Market
Oslo Street Food offers a wide variety of global food stands. It's found in Torggata Bad, in a neighborhood that stands out as the city's melting pot.
It's quite casual and bohemian. For more info, go to their website.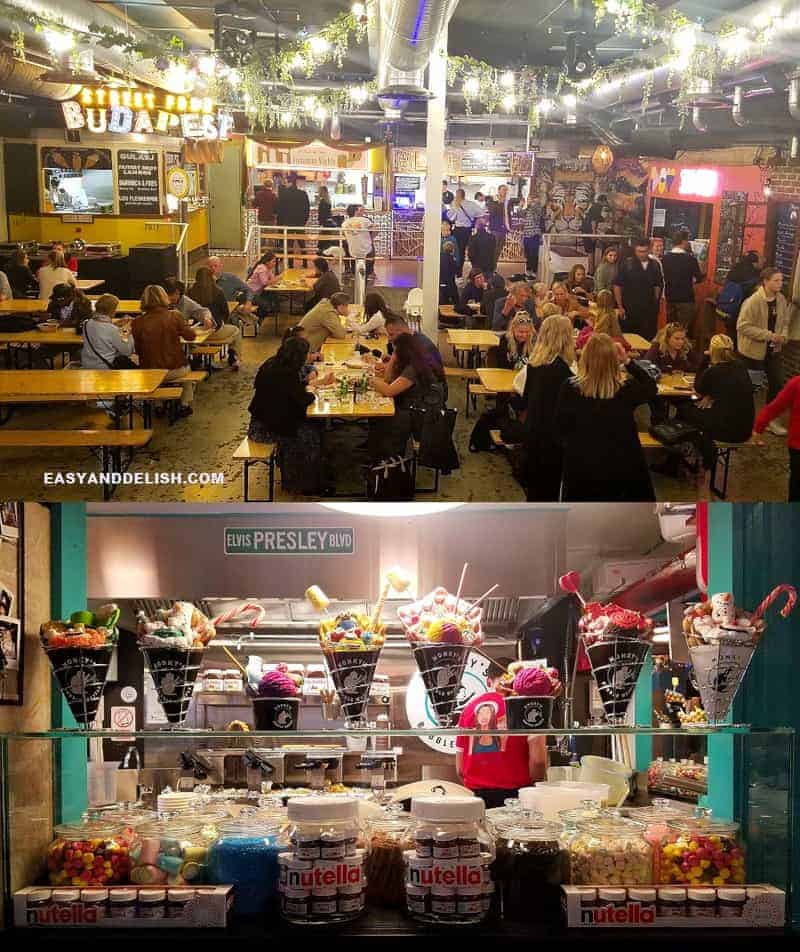 24. Visit Bergen
Bergen is the second largest city in Norway, located on the west coast. It's known as the 'city of seven mountains and is also famed for its World Heritage Site, Bryggen (the dock).
Bryggen consists of a series of Hanseatic League heritage commercial buildings (museums, shops, and eateries) lining the eastern side of the Vagen Harbour. It has been listed among UNESCO's World Cultural Heritage sites.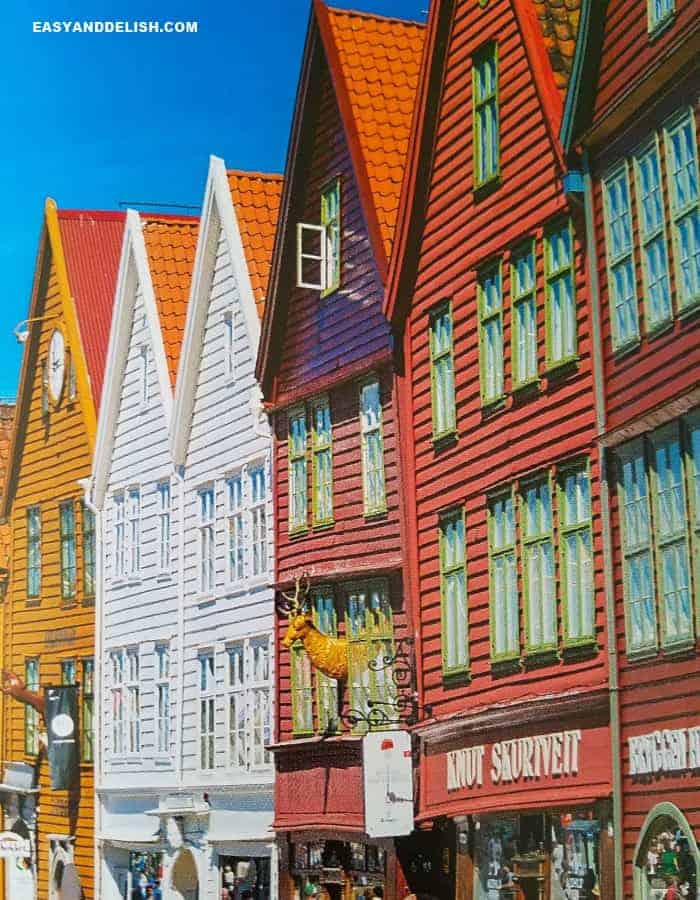 25. Enjoy the Best Seafood in the World
Norway's fishing industry is a global leader, exporting its high-quality seafood to more than 100 countries.
Norwegian seafood is fresh and has a sweet taste. It is part of their daily diet, so you are sure to enjoy it even at breakfast time in your hotel.
Make sure to try Norwegian salmon such as in the easy grilled salmon and fish soup recipe, cod such as baked cod in cheese sauce, and shrimp, among others.
So you can see why it is a must on our list of things to do in Norway. Fortunately, it is available at Costco and other local supermarkets in the U.S.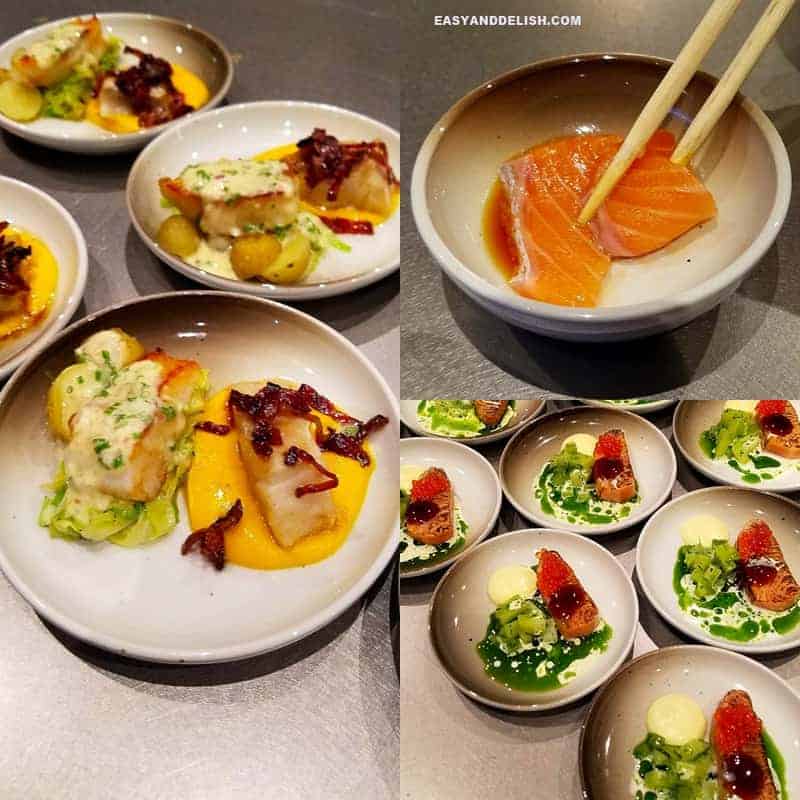 26. Try Polso Hot Dog
This is a street food that consists of sausage (made from different meats) wrapped in bacon in a flatbread. It can be topped with crispy onions and condiments. It's cheap and available on trains, in convenience stores, and at birthday parties.
It's an icon of Norwegian food culture.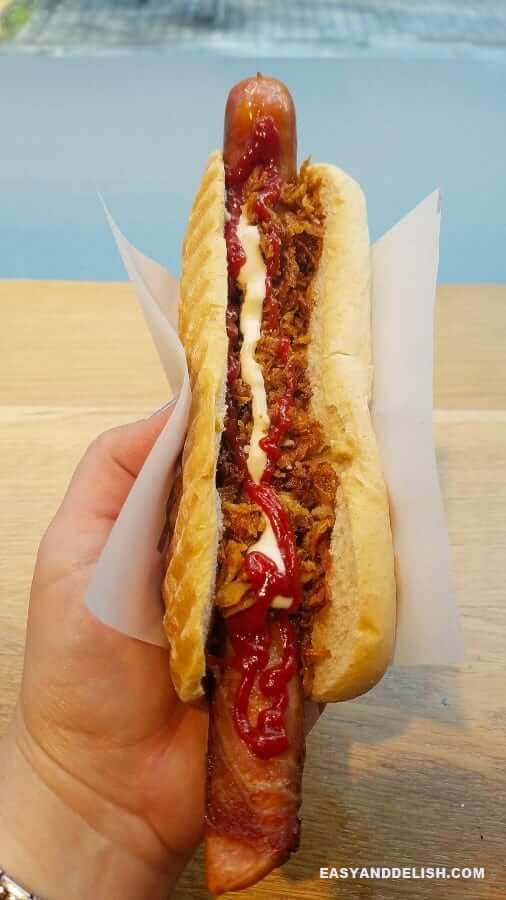 27. Visit the Fjords
There are 1,190 fjords in Norway. Yep!
The Sognefjord is the longest and deepest fjord in the country and the second longest in the world. It's one of the best travel destinations in the world and is known as the king of the fjords.
If you didn't know, a fjord is a "deep, narrow, and elongated sea or lake drain, with steep land on three sides."
I had the pleasure of purchasing for a great price a tour through the Nærøyfjord, which is an arm of the Sognefjord.
I used Norway in a Nutshell tour, which included train tickets from Oslo to Flam where I got on the ferry through the fjord. Afterward, I took a bus to Voss and could have gone to Bergen by train as well.
The trip back to Oslo by train was also included. For more info, visit Norway in a Nutshell site.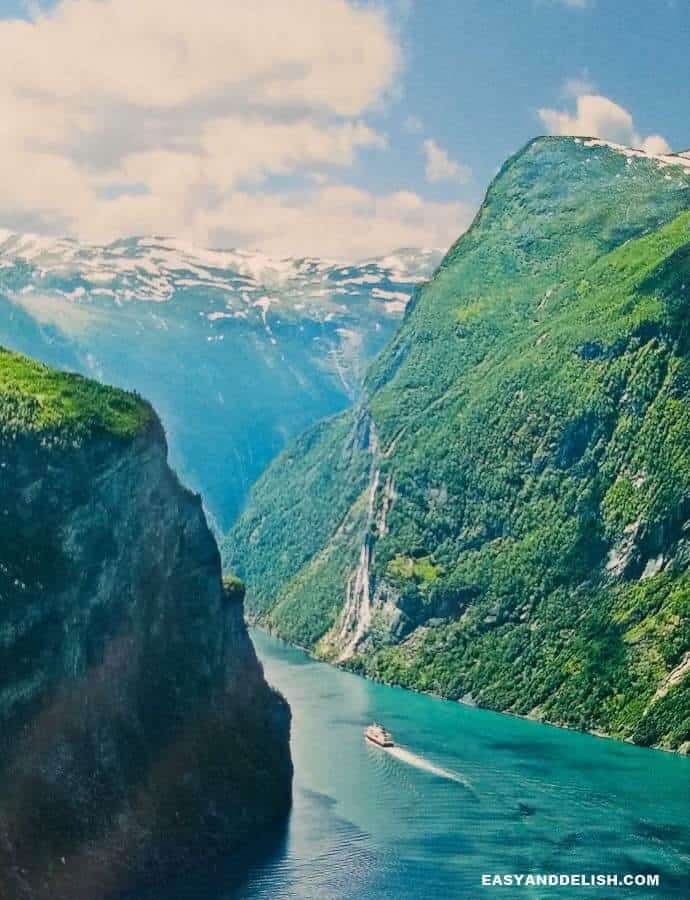 28. Take a Train: One of the Things to Do in Norway on a Budget for sure!
This is one of the best ways to enjoy the country! There are over 2,000 miles of tracks with jaw-dropping scenic views. In September, I experienced 3 seasons on my trip from Voss to Oslo: rainy summer, snowy winter, and leaf-blowing Fall. I saw them throughout my 6-hour trip by train.
It was mind-blowing! I also saw rivers, fjords, waterfalls, typical wood houses with grass rooftops, farm animals, and more.
Nature is the feature attraction in Norway!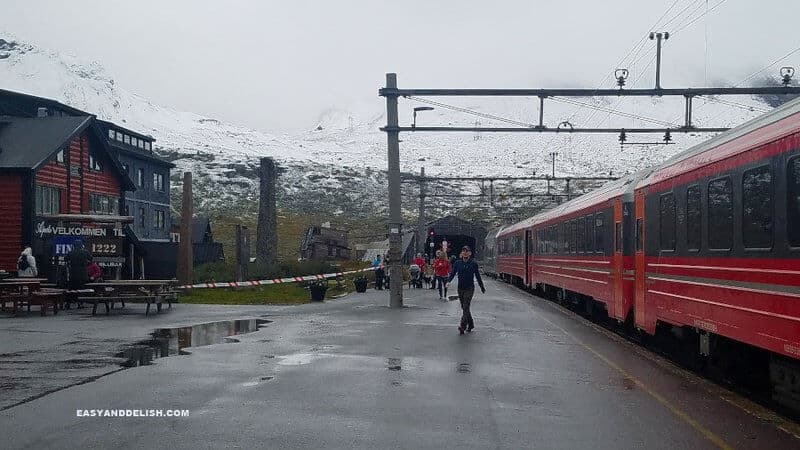 29. Go Fishing
Norway's cold and clean waters teem with many species of fish, so fishing is a great activity both in the summer and winter.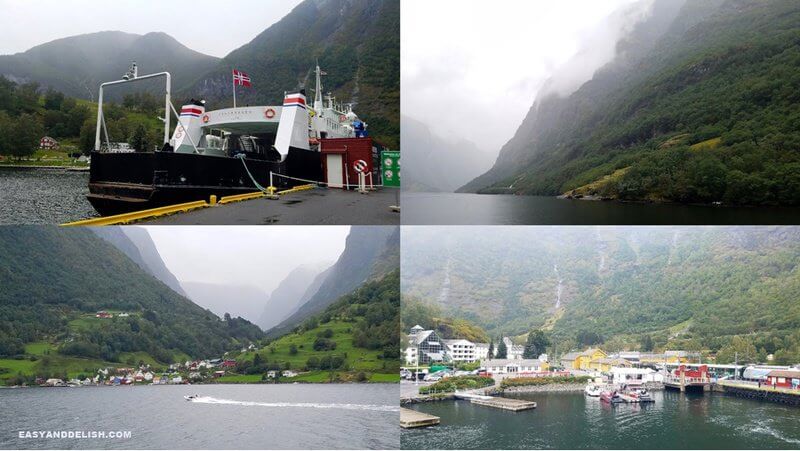 30. Talk with Norwegians and get their Perspective on Life
Norwegian can be introverts… until they get to know you.
Although I only spent 10 days there, I got to enjoy their hospitality and kind help while navigating the bus/train system.
They are for the most part nature lovers and environmentally conscious. Many enjoy living in remote houses or neighborhoods, and a simple lifestyle.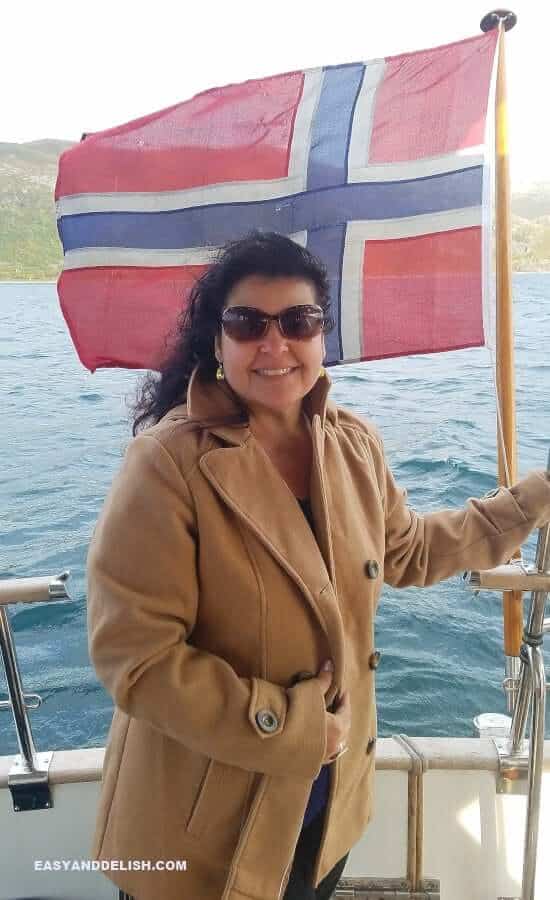 I also found them to be frugal, polite, and cooperative.
I noticed that the older generations seem to interact more with strangers than the younger ones do.
They seem not to be shy about the human body -- nude sculptures are frequent in public spaces like parks and playgrounds, and even as a motif for jewelry.
In general, they seem less stressed out, and appear to enjoy the simple things in life-- something which I found to be a real breath of fresh air!
PIN & ENJOY!
NOTE: Thanks to Chef Julie Harrington and Jake Ferguson for letting me use some of their photos.