Quick and easy pantry recipes made with staple ingredients-- yet healthy, fun, and so delish! Find favorite ideas for rice dishes, beans, pastas, soups, and even pizzadillas. They are sure to bring you comfort and joy!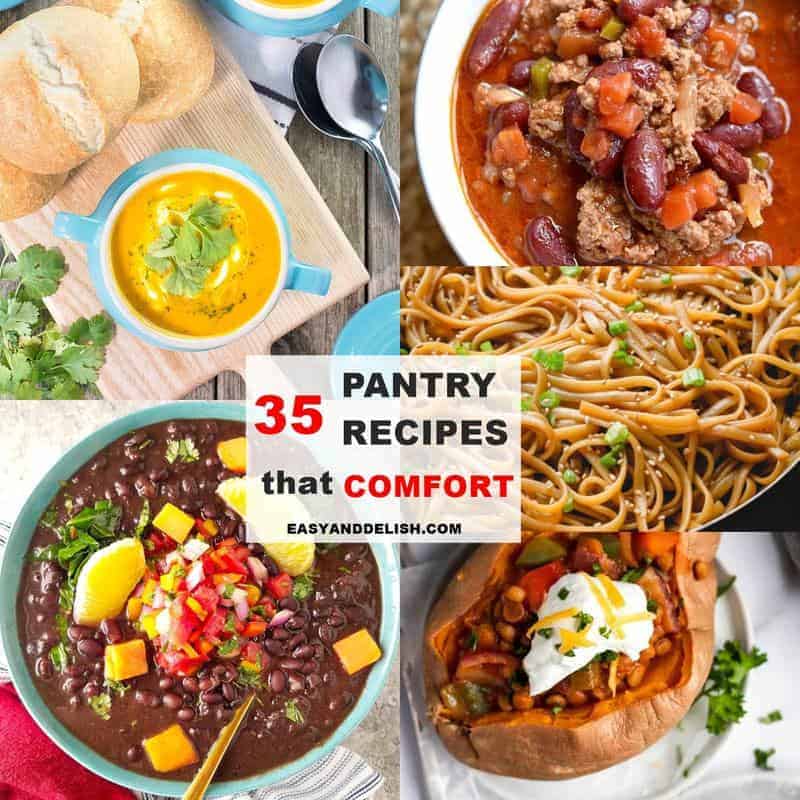 When life gives you lemons, you have two options: either complain or make a delicious lemonade!
No matter how hard times are, we have to make the best out of what we have. Agree? Remember: it shall pass! Meanwhile, hold on to hope firmly, spend time with your family, sleep more, rest, meditate, and cook quick and easy pantry recipes that comfort your body and soul.
Cooking is not only my career of choice, but also a source of joy and creativity. I love pulling out a can of coconut milk and lentils and making a delicious lentil coconut curry… in less than 30 minutes out of humble ingredients! A cheap, comforting, nourishing, and mess-free meal that my family loves.
Cooking simple meals in hard situations can also relieve stress and take your mind away from all the noise and negativity. Whether you cook alone, with a significant other, or with your kids, make this time a priority!
Thinking about you and me– and all the benefits mentioned above, I created this list of 35 pantry recipes that I hope that you cook and enjoy in the coming weeks. They use simple ingredients: canned goods such beans, shelf-stable goodies like pasta and rice, and also some frozen foods such as veggies and a few affordable meats (sausage, ground beef, etc).
They can all be prepared in up to 30 minutes and are healthy, fun, easy and delish! 😉
Plus, if you would like to treat yourself every once and a while, don't be shy! Comfort should be the order of the day. So check out these easy Brazilian recipes which include some treats made with cheap staples like sweetened condensed milk. My family favorites are the brigadeiros and brigadeirao. Prepare them with your kids, they'll love it!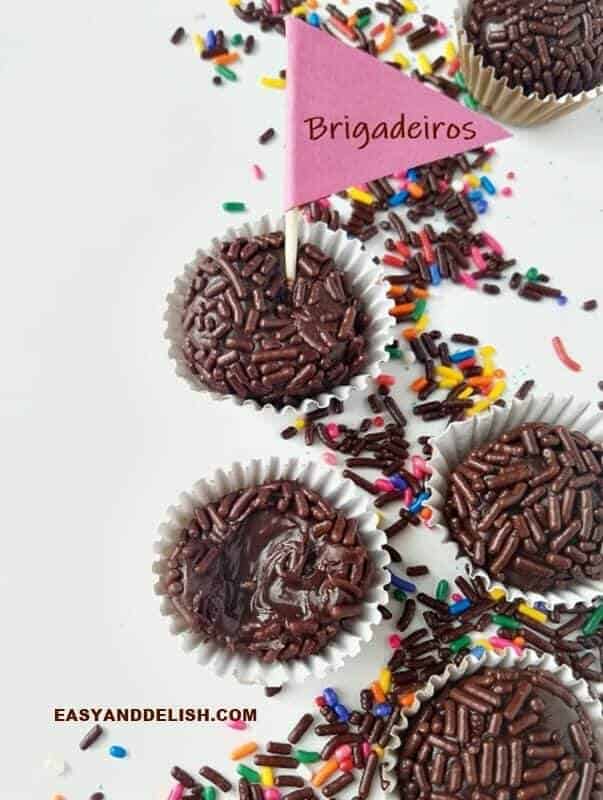 What is a Pantry Recipe?
Pantry recipes are those made with ingredients that can be stored at room temperature and have a longer shelf-life. That means canned foods, packed goods such as pasta, dry beans and rice, condiments, oil, vinegar, and dried herbs and spices. You may also add to this some frozen foods such as vegetables and others that are freezable such as meats. Why? Because the freezer prolongs their life. They are especially useful when fresh ingredients are not easily accessible!
What Ingredients are Pantry Staples?
Pantry staples are necessary, common, or key ingredients that have a longer storage life, either at room temperature or in the freezer. Some are:
Shelf-stable ingredients: condiments, oils, vinegars, bottled or canned sauces, dried herbs, spices, packaged foods such as flour, sugar, rice, pasta, dry beans and lentils, and canned goods such as beans, chickpeas, vegetables and fruits.
Fresh ingredients that can be frozen: meats, some cheeses, and butter.
Frozen goods: frozen vegetables and fruits
How to Stock a Pantry
Stock your pantry according to your pocketbook, diet, lifestyle, and needs and wants. For this reason the concept of a well-stocked pantry may vary from one person or family to another. But here are a few basics that may apply to all, listed based on where you store the goods.
Pantry/Cupboard
Beans and legumes: dry beans and lentils, chickpeas, peas, etc
Grains and pasta: oats, grits, polenta, pastas, rice, quinoa, couscous, etc.
Canned goods: diced tomatoes, corn, beans, vegetables, pineapple, coconut milk, canned chicken and tuna in water, among others
Fats and Vinegars: olive oil and other vegetable oils, coconut oil/butter, and nut butters as well as any type of vinegar and balsamic.
Nuts and seeds: any type of nuts such as almonds and seeds such as chia.
Dried fruits: cherries, raisins, prunes, apricots, and dates. They make wholesome snacks!
Dried herbs (any type), seasonings (salt and pepper), spices (cumin, paprika, garlic powder, etc) and condiments (soy sauce, mustard, ketchup, mayo): they are essential for boosting flavor!
Baking ingredients: such as flour, sugar, baking powder and baking soda, chocolate chips, coconut flakes, etc.
Freezer
Frozen vegetables and fruits: they are a must in scarce situations when fresh produce is not widely available. Stock your freezer with your favorite veggies (corn, potatoes, carrots, peas, green beans, etc) as well as frozen fruits (berries, peaches, mango, etc) for smoothies and desserts.
Breads and tortillas: although they are stored at room temperature, you may have to freeze them to extend their shelf life (for 3 to 6 months). They make sandwiches, tacos, quesadillas, enchiladas, and bread puddings.
Easy Freezer Meals such as stews, soups, casseroles, burgers, these gluten-free dinners and 5-ingredient recipes that you can make ahead last for at least 2-3 months. For more info, check out and print our freezer charts in our easy freezer meals post.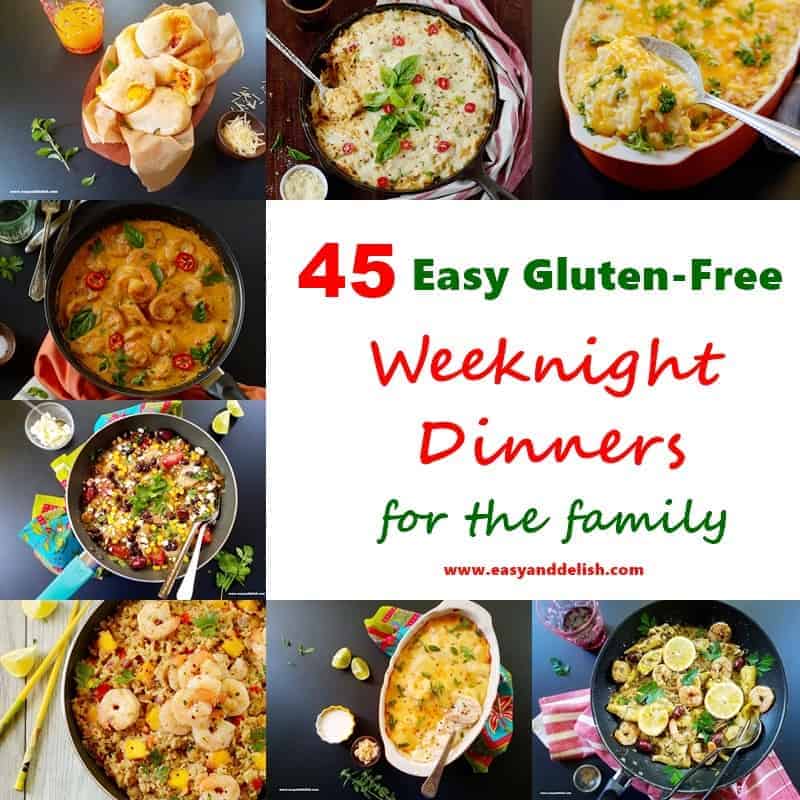 Refrigerator
Fresh ingredients that can be frozen: affordable meats and meals made out of them including bacon, sausage, ground beef/ turkey, and chicken dishes), some cheeses, and butter, vegetables that serve as a base for many dishes such as garlic, onion, peppers, and even lemon/lime juice.
Dairy and eggs: buy your dairy and eggs as fresh as possible and keep them at the back of your fridge instead of at the door. They keep for several weeks!
Stock/Broth: if you don't use a bouillon powder which is a shelf-stable, store your opened cartooned stock or broth in the fridge and use it to make soups and stews.
How Long do Pantry Recipes and Staples Last?
It all depends on the recipe itself and the staple ingredient. They all have different shelf-lives, which can be shortened or extended depending on how well you store them. As a general guideline, pantry staples can last up to 12 months or more, and pantry recipes made with them keep for 2-3 months or more in the freezer.
Substitutions For Pantry Recipes
You may replace any fresh ingredient with canned or frozen in these recipes.
You may also use dried herbs instead of fresh (⅓ of the amount of dried herbs that you would use with fresh herbs)
Use vinegar instead of lemon/lime juice
Replace broth with water.
Looking for recipes for pantry staples? Make some or all our 35 easy and healthy pantry recipes… they will bring you comfort and joy!
Beans, Legumes, and Grains Recipes
1.Black Beans and Rice – a complete dish made with 2 staples (rice and canned black beans), plus bacon and sausage. Make this pantry recipe either on the stovetop or pressure cooker, and have fun whatever protein you'd like to. You can freeze for up to 2 months.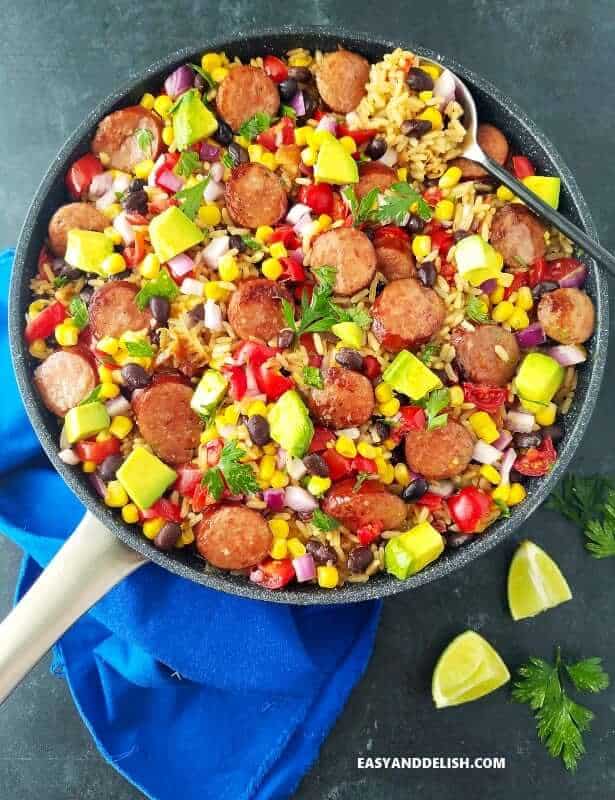 2. Minestrone Soup (Brazilian-Style) – a one-pot complete meal made with canned black beans, bacon, pasta, and veggies on the stovetop. If you don't have fresh veggies, use either canned or frozen. You may freeze for up to 1 month.
3. Vegetarian feijoada – a black bean and veggie stew made on the stovetop, slow cooker, or pressure cooker using dry black beans and fresh or frozen veggies. I always make a larger batch to freeze for up to 6 months.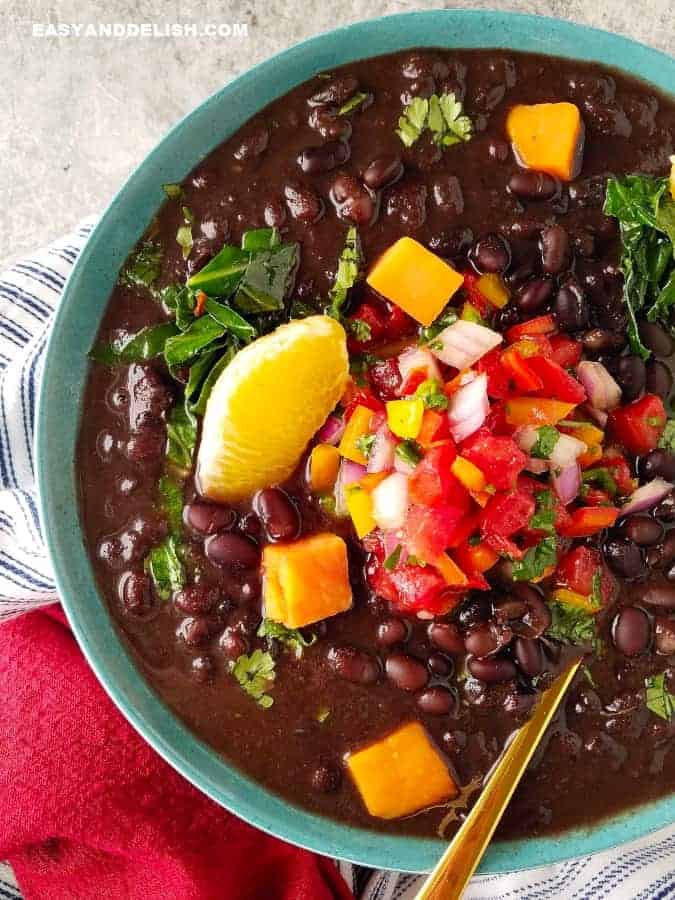 4. Instant Pot Chili – a healthy stew made with ground beef, canned kidney beans, and veggies in the Instant Pot, and which costs less than $10 bucks. Freeze it for up to 3 months.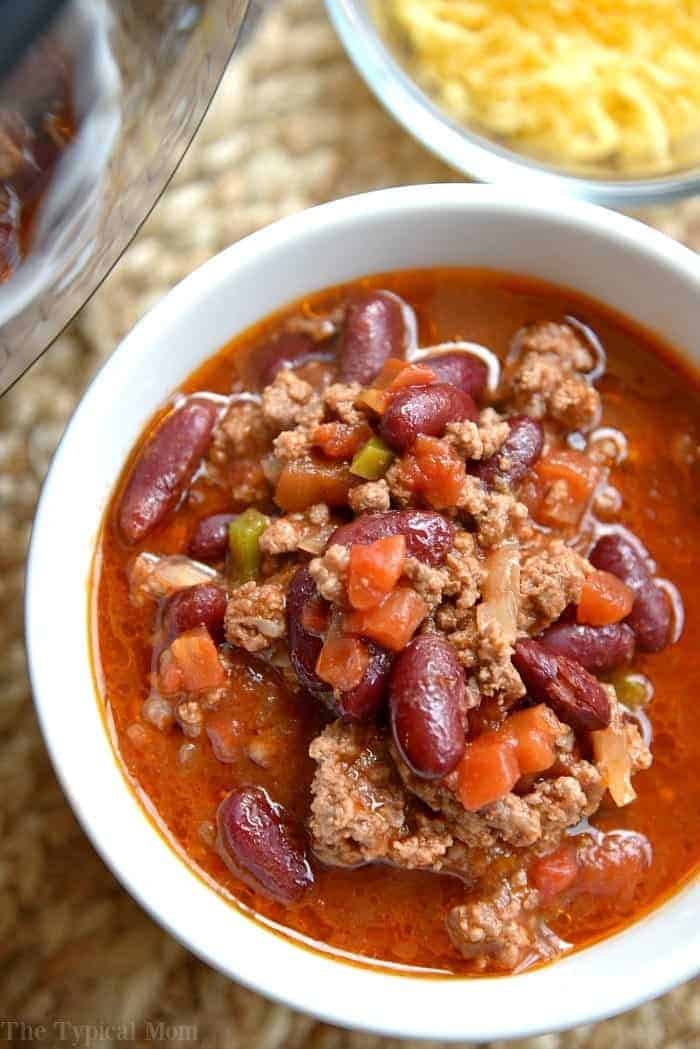 5. Greek Rice – rice, ham, raisins, and either canned or frozen veggies make this a winner. It is quick, easy, and has a savory flavor with a hint of sweetness. My family loves it! Freeze for up to 1 month!
6. Tuna Rice Skillet – a 25-minute complete dinner made with 5 ingredients only, including canned tuna, rice, and frozen broccoli. It is a must on busy days! Freeze for up to 1 month!
7. Lentil Coconut Curry – a quick and easy one pot vegetarian meal prepared with canned lentils, coconut milk, and veggies, that can be either canned or frozen. You can make a larger amount and store in the freezer for up to 2 months.
8. Chicken Pot Pie Baked Rice – Don't have a pie crust at home? No worries! Grab rice, canned or frozen veggies, a can of condensed soup, and either shredded or canned chicken, and prepare this rice. It is as delish and comforting as the classic pie. If you prefer to, arrange the casserole and freeze for up to 1 month. Then bake and enjoy!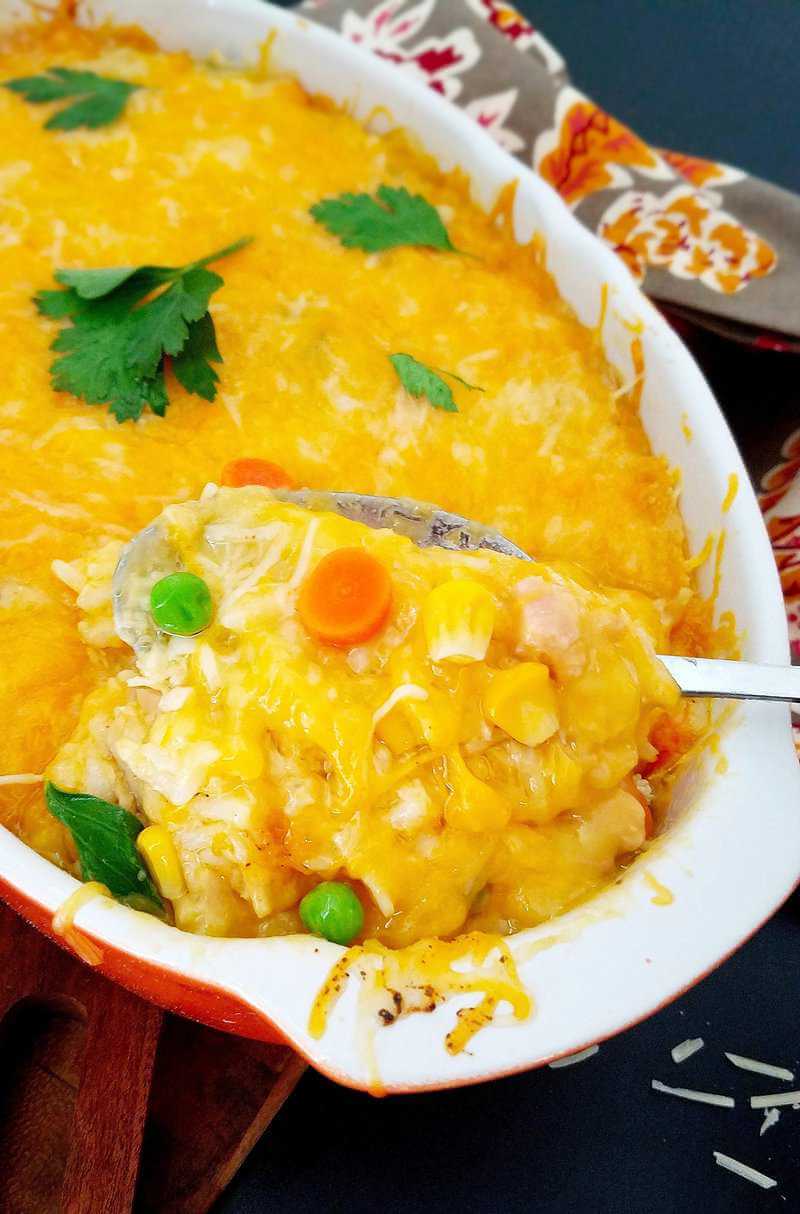 9. Cajun Dirty Rice – use ground beef, frozen or fresh veggies, and either frozen cauliflower rice or white rice to make this bold dish. Both the classic and keto version of the dish can be stored in the freezer for up to 2 months.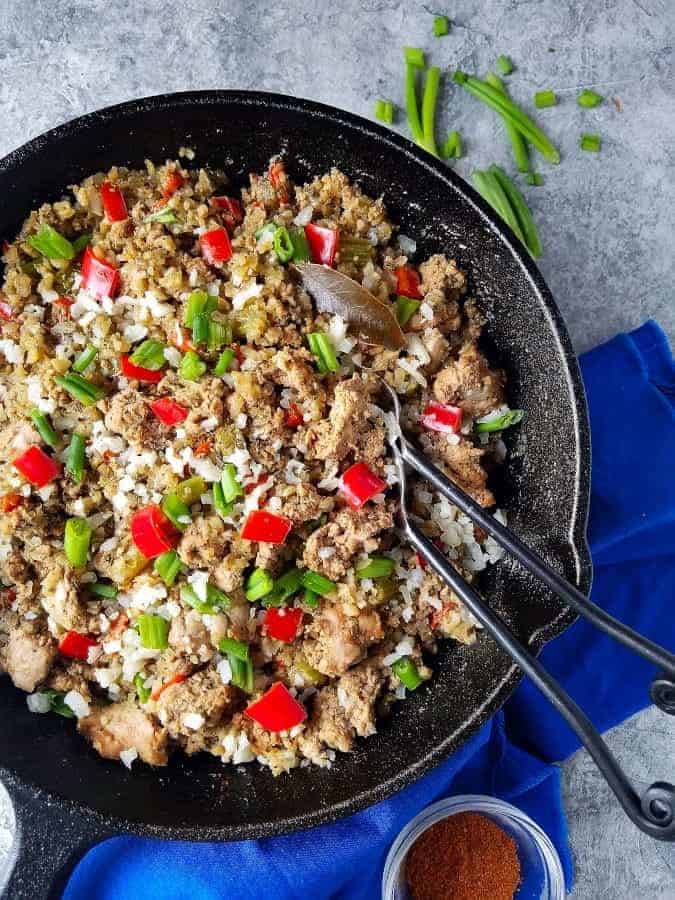 10. Jamaican Rice and Peas – canned red beans, rice, canned coconut milk, and veggies make this an exquisite dinner. A trip to the great flavors of Jamaica! Freeze for up to one month!
11. Vegan Fried Rice – Great for meatless Mondays, this rice and frozen veggie dish is simple to make and affordable. You may freeze this pantry recipe for up to 1 month if making a larger amount.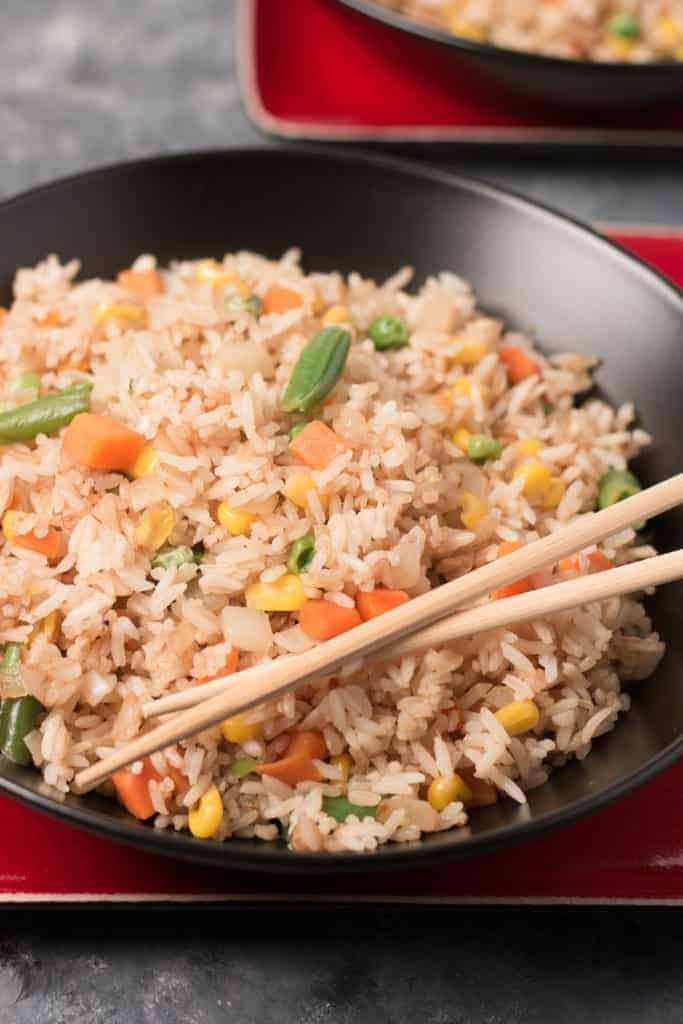 12. Instant Pot Arroz con Pollo – This Colombian classic, made with rice, chicken and veggies in the Instant Pot, comes full of sabor and is quite easy to make. If you prefer, store in the freezer for up to 1 month!
13. Lentil Sloppy Joe – is the vegetarian version of the classic, replacing ground beef with canned lentils served over baked sweet potatoes. You may store the cooked lentils for up to 2 months in the freezer.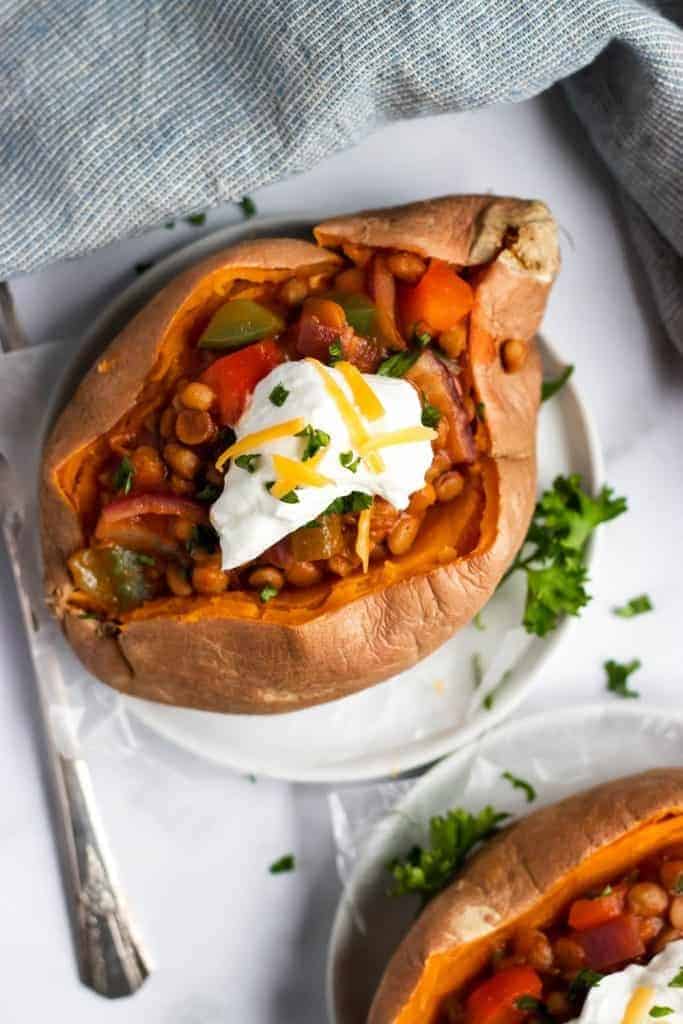 14. Mexican Quinoa – quinoa tossed with canned beans, and frozen or fresh veggies make this a healthy, light dinner that can be frozen for up to 2 months.
Pasta and Noodles Recipes
15. One Pot Coconut Noodle Soup – it is a 20-minute gluten-free and dairy-free soup made with rice noodles, canned coconut milk, and veggies. It is comforting and makes you not miss your Asian takeouts.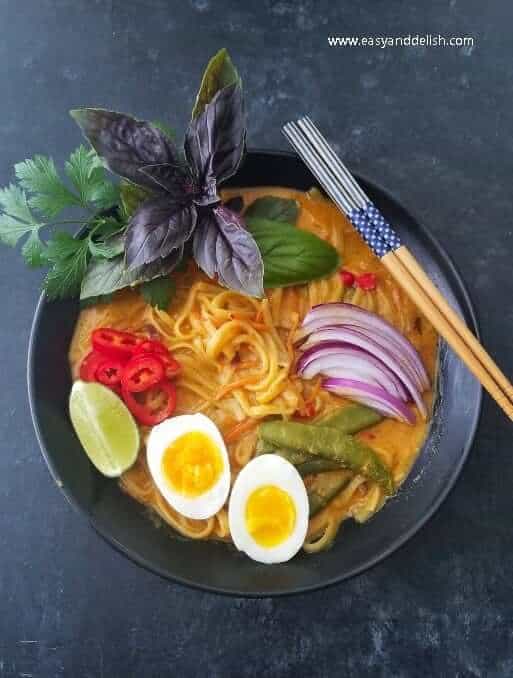 16. Microwave Mac and Cheese – this is my children's favorite dish! It's quickly made from scratch in the microwave with a few fresh staple ingredients. It is best stored in the fridge for up to 3 days.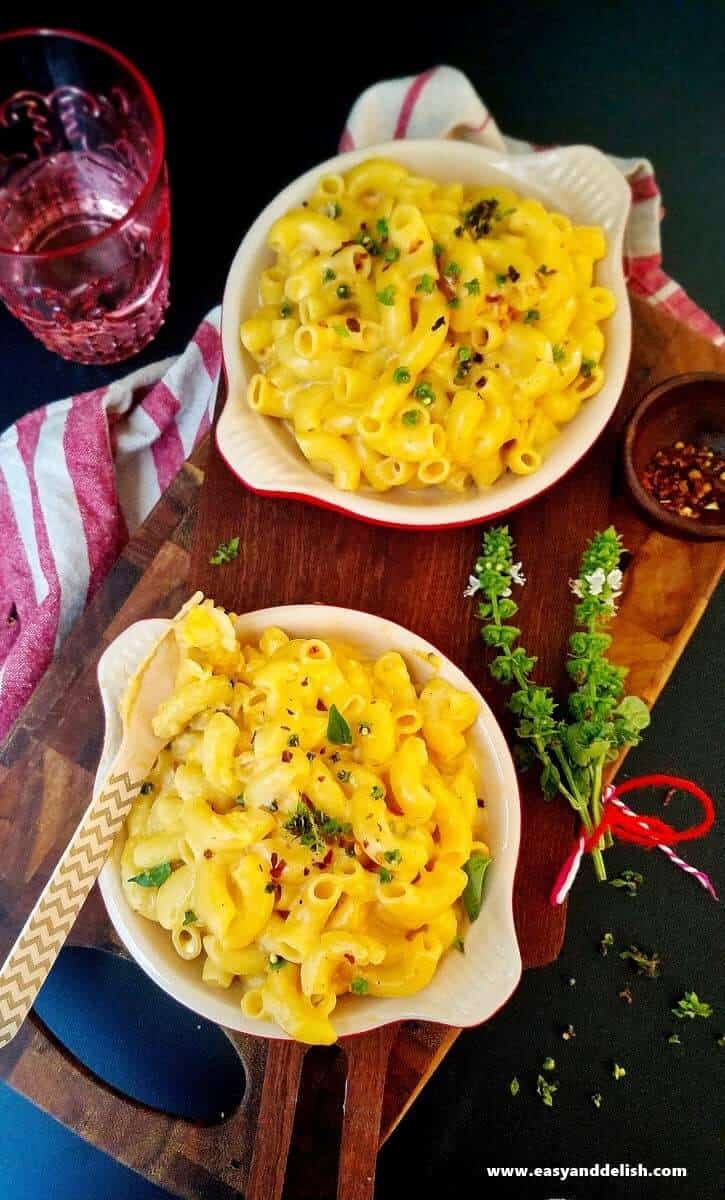 17. Chicken Bacon Pasta Bake – Chicken, bacon, pasta, and a creamy cheese sauce make this dish the ultimate comfort. You may store leftovers in the fridge for up 4 days.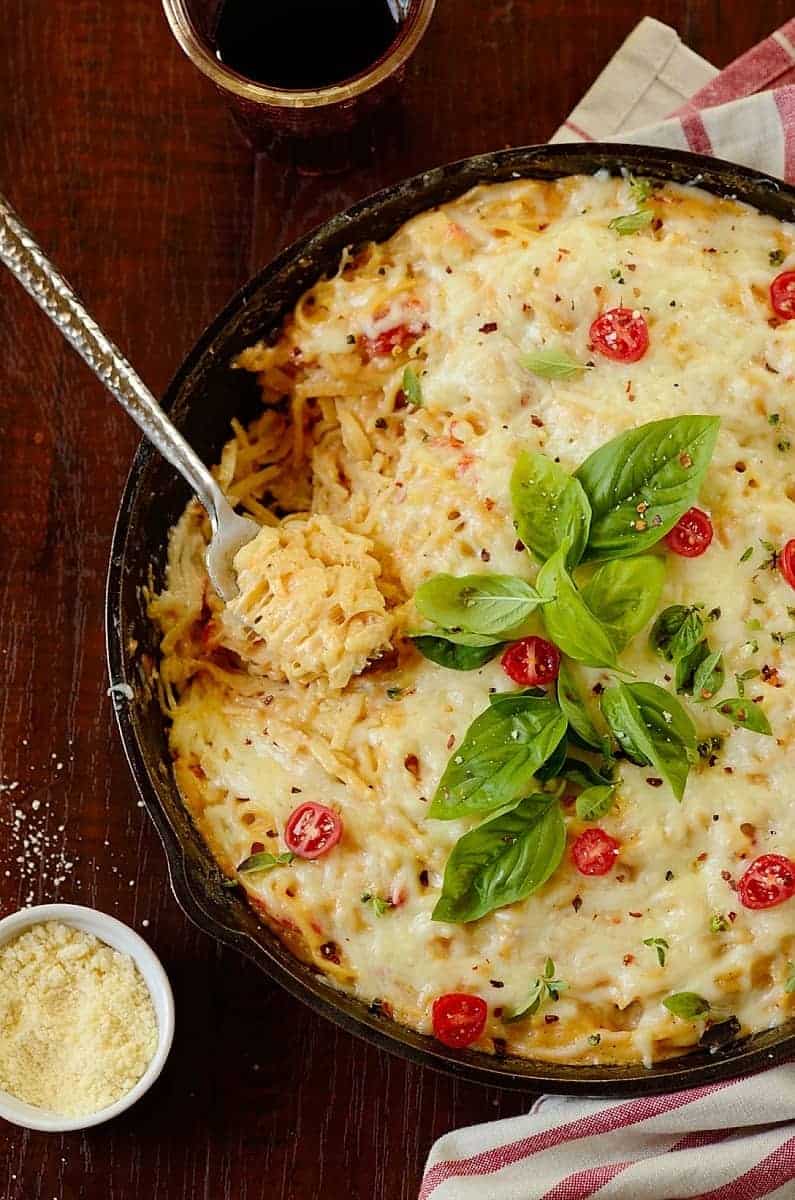 18. One Pot Sausage Pasta – It's one of those dishes that kids love. Simple, tasty, and quick to prepare with cheap ingredients. You may store in the freezer for up to 1 month!
19. Fideo Soup – This is a Mexican classic made with fideo pasta and ground beef. Something to bring comfort out of simplicity!
20. Sesame Noodles – It's Asian food made simple and delish with a few pantry ingredients. Ideal for meatless Mondays!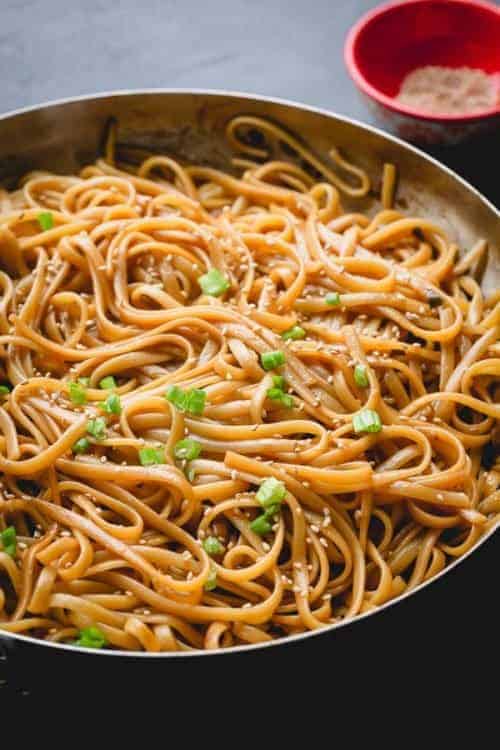 21. Homemade Hamburger Helper – Another kid's favorite dish made with elbow pasta and ground beef in 30 minutes. Freeze for up to a month!
22. Instant Pot Pasta Pomodoro – Put your IP to use with this pasta and canned sauce dish. It is meatless, simple, delish, and brings the taste of Italy to your table on a budget.
23. Greek Orzo Salad – orzo pasta, chickpeas, and a few veggies make this a healthy dish. You may serve either warm or cold, and freeze for up to a month!
24. Pasta Fagioli – An Italian classic made from elbow pasta, canned beans, tomatoes, and veggies in only 30 minutes. Feel the love and comfort!
25. Kale Pasta Salad – a nourishing dish made with pasta, fresh or frozen kale, and bacon, this is comfort at first bite. You may freeze for up to 1 month!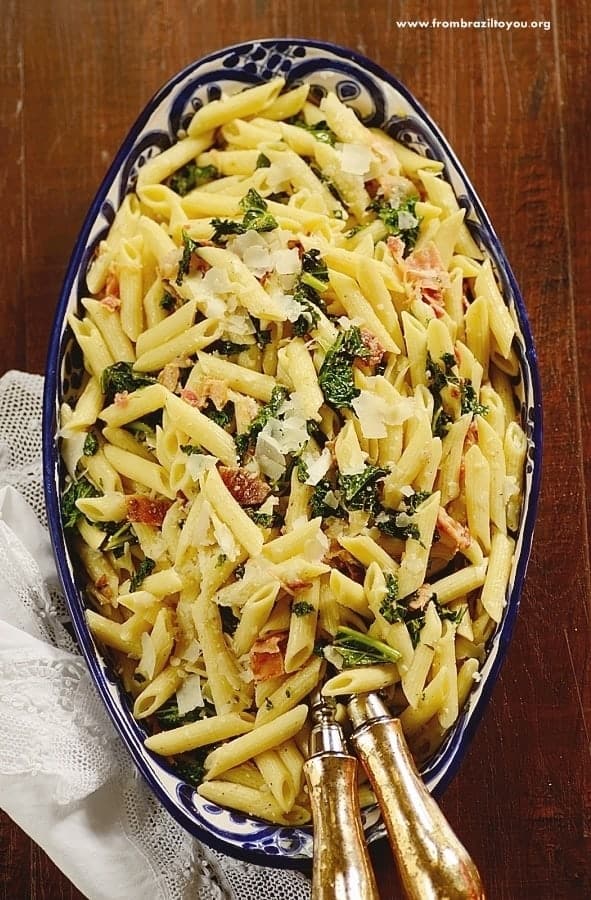 Frozen and Canned Pantry Recipes
26. Cauliflower Curry Soup – A pot of comfort quickly prepared with coconut milk, curry powder, fresh or frozen cauliflower and other veggies. It is light yet comforting, making the perfect low carb meal. Freeze for up to 1 month and reheat on low, stirring well!
27. BBQ Chicken Pizzadilla – canned chicken, bbq sauce, and tortillas make this dish a quick and fun option. It is like a quesadilla made into pizza!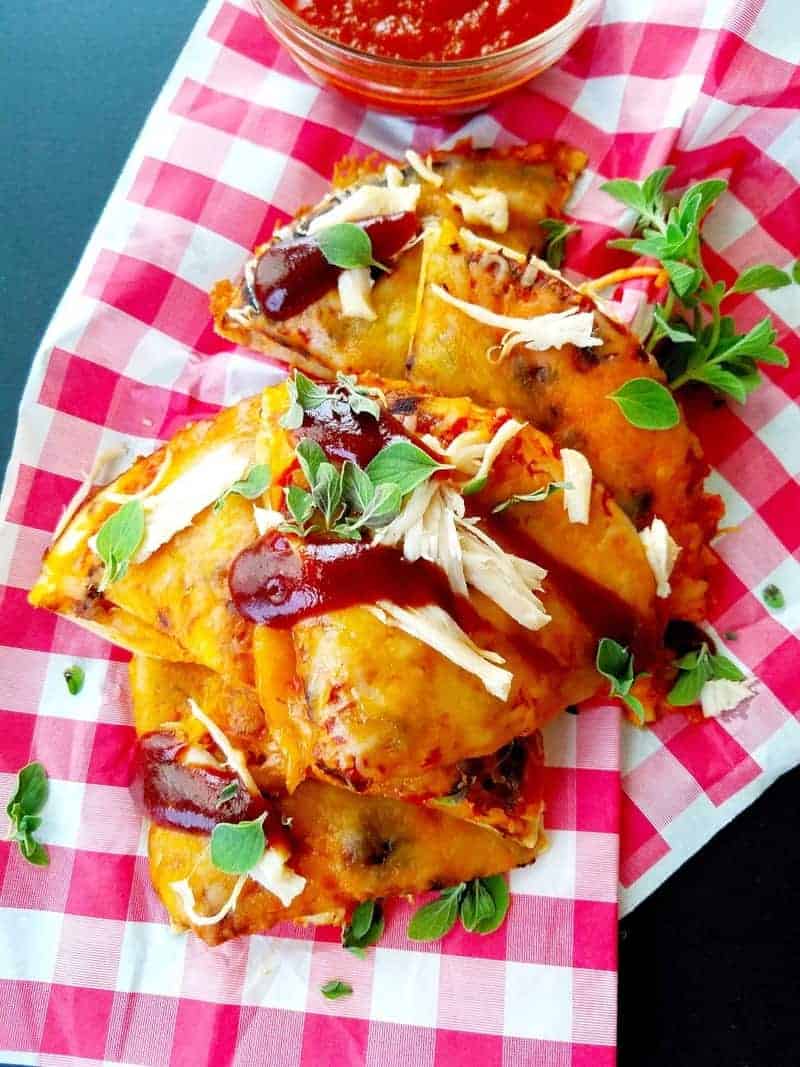 28. Tuna Salad Sandwich – A cousin of American tuna salad, this Brazilian cold sandwich has an added touch of sweetness from raisins! Made with canned tuna and pantry staples, it makes a cheap quick lunch or lazy dinner full of flavor! It keeps for up to 5 days in the fridge!
29. Broccoli Gratin – A quick dish loaded with broccoli (fresh or frozen), cheese, and bacon. Simple and a comfort icon! Serve as a side or main dish, and store leftovers for up to 4 days in the fridge.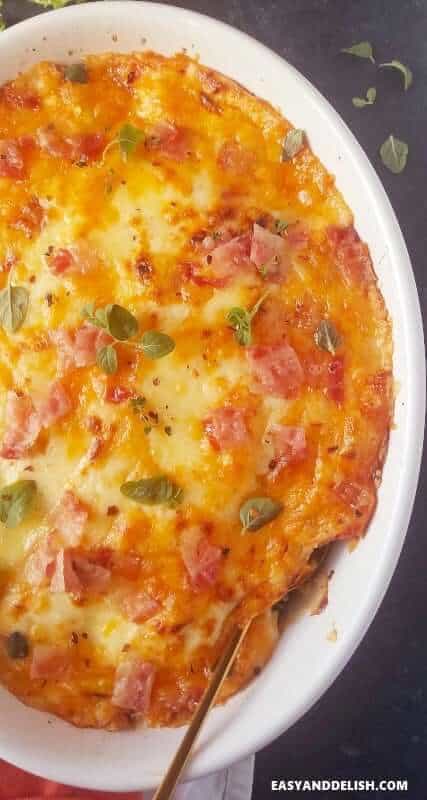 30. Chicken Sandwich – It is a cold and refreshing dish made with canned or shredded chicken, raisins, mayo and a few veggies. A great cheap lunch or light dinner that can be stored in the fridge for up to 3 days.
31. Ranch Chicken Thighs – one of my fave high-protein meals made with only 5 ingredients. The chicken is juicy and tender, and can be served with ranch sauce.
32. Carrot and Coriander Soup – Creamy, healthy, and easy to prepare with fresh or frozen carrots, this dish is literally a pot of comfort! Serve along with bread and you have a complete meal. Store in the freezer for up to 1 month.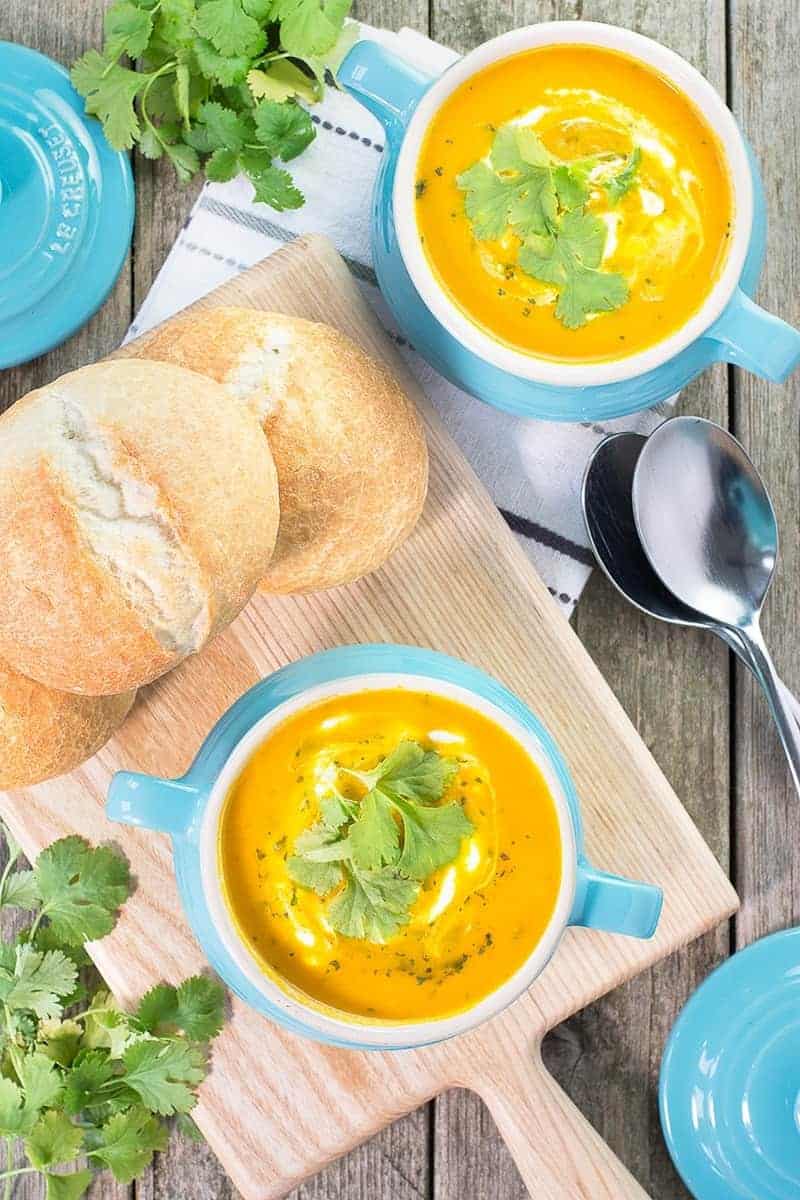 33. Sweet Potato, Lentil and Chickpea Curry – made with canned chickpeas, canned tomatoes, spices, dry lentils and fresh or frozen sweet potatoes make this a wholesome and fulfilling meatless meal. Freeze for up to 3 months!
34. Coconut Chickpeas – A 4-ingredient stew made with canned goods that doesn't skimp on flavor. You may freeze for a month and reheat on low!
35. Vegan Tomato Soup – a mixture of canned tomatoes, coconut milk and spices that make the best concoction. Also can freeze for up to a month and reheat on low.