Hot, hot, hot… I so need a refreshing beverage!!! Well, to be more specific: what I really want to sip today is the outrageously delicious milkshake from Shakes Alive that I enjoyed in Estes Park, Colorado… The super-creamy, refreshing, and outrageously delicious Chai Vanilla Milkshake.
It was our last morning there. We were headed to Steamboat Springs through Rocky Mountain National Park. It was a really hot day and we had stopped to have a late breakfast, when by chance I saw the sign for Shakes Alive. Well, I just wanted to find something refreshing, but winded up encountering the best shake that I have ever tasted– a chai vanilla milkshake.
No, they didn't hand over the recipe to me!! But since it is located so far from where I live, and I have been craving it so much, I simply created my own version of that chai vanilla milkshake. I am very happy!!!!!!!!!!!!! My chai vanilla milkshake version turned out to be as creamy and yummy as the original one. Drinking it also brought back wonderful memories of my trip to the stunning state of Colorado….
To get to Colorado, we drove through west Texas– a place full of contrasts, which images can describe better than words…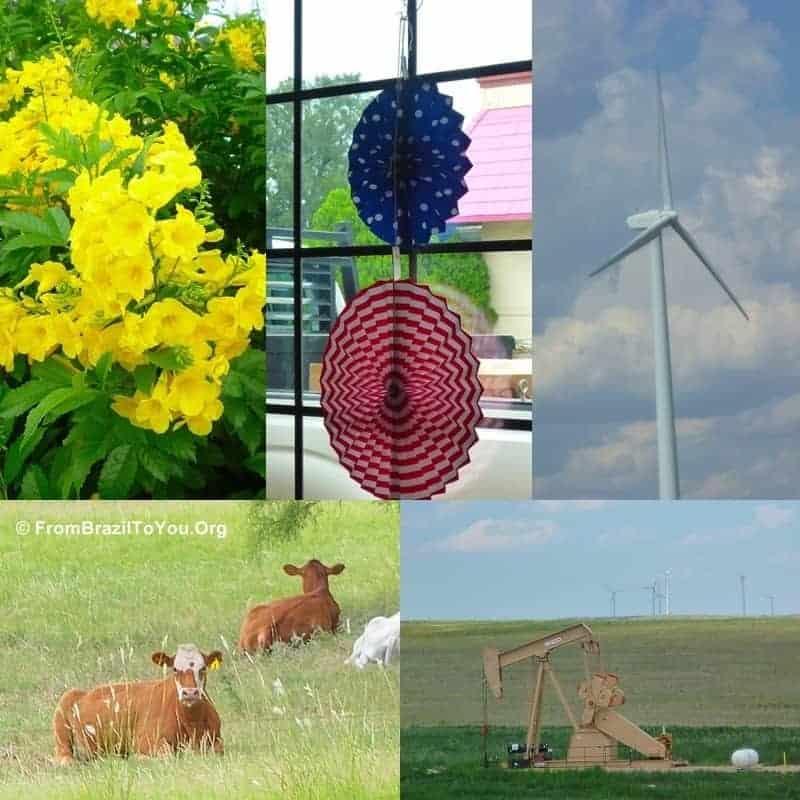 As we made our way from the Texas Hill Country into west Texas, we stopped for lunch, and of course could not have had anything more emblematic than Texas BBQ… Woo-hoo, Cooper's was the place!!! But, "hon," don't be fooled by its simplicity. Lemme tell ya: we sure did empty our plates — and if I were not surrounded by so many folks, I would have licked it clean as well.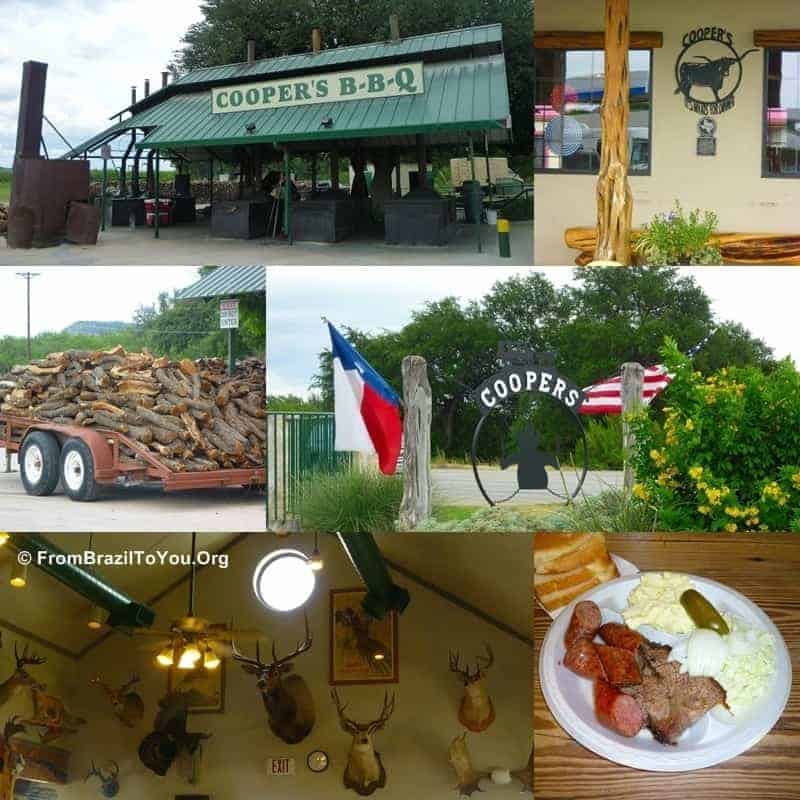 Afterwards, we drove for many hours, finally arriving in Amarillo, where we spent the night. With children on board, we had to stop somewhere to rest. The following morning, after driving for many more hours, we arrived in Denver late in the afternoon. Of course, I had to stop and go shopping… at a Brazilian market called Little Brazil. I just shopped and shopped…. Since Little Brazil is also a restaurant, we ordered feijoada (Brazilian black bean stew), estrogonofe de frango (chicken stroganoff), coxinha, empada, risoli, brigadeiro, mousse de maracujá (passion fruit mousse), and pudim de leite (caramel flan). 🙂 I know, I know! We ate so much that I felt like we were about to pop…
But all without knowing what would be awaiting us at Nazneen's, a.k.a the author of Coffee and Crumpets. I met Nazneen through blogging. We met for the first time here in San Antonio and ever since then became friends. Traveling to Colorado, I could not miss out on an opportunity to visit her. What I did not know is that she had prepared a delicious snack for us: A platter of fresh watermelon and strawberries, scrumptious chocolate cake, and an absolute favorite of mine, mint tea. I love that lady!!! And my girls love her daughter. We were so touched by her hospitality — and presents too. My girls could not be more attached to the cute stuffed animals that she kindly gave to them. A big thanks to Nazneen and her adorable family for the warm reception.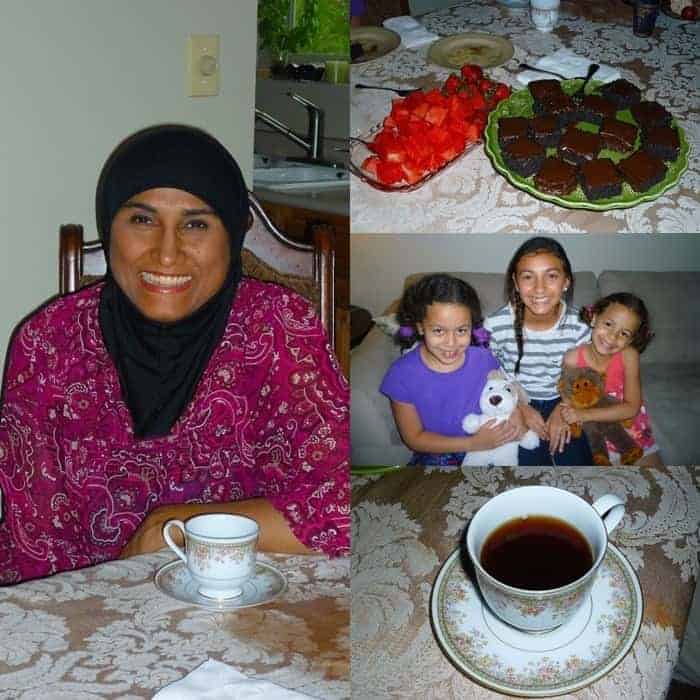 Later we headed to Estes Park, Colorado. I have to say that if you live there, you are blessed beyond measure. If you don't and have never visited there, put it on your next vacation list. Oh, everywhere that you turn your head, you see beauty…. It is full of 360-degree jaw-dropping views. If you think that I am exaggerating, just a few of the many, many pictures that we took there can give you a slight glimpse– although I don't think that any of them can do justice to the real views.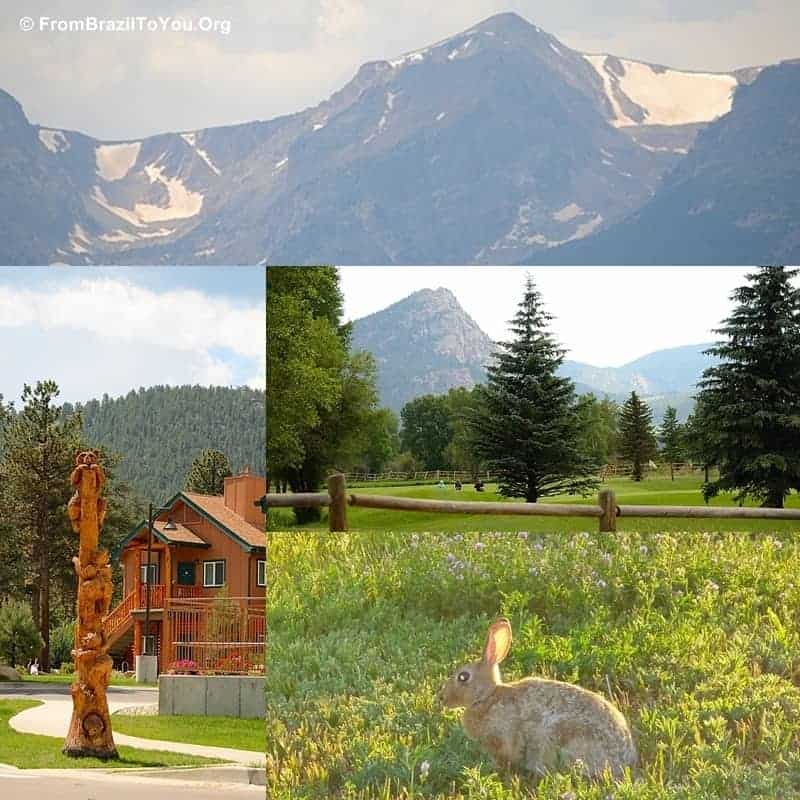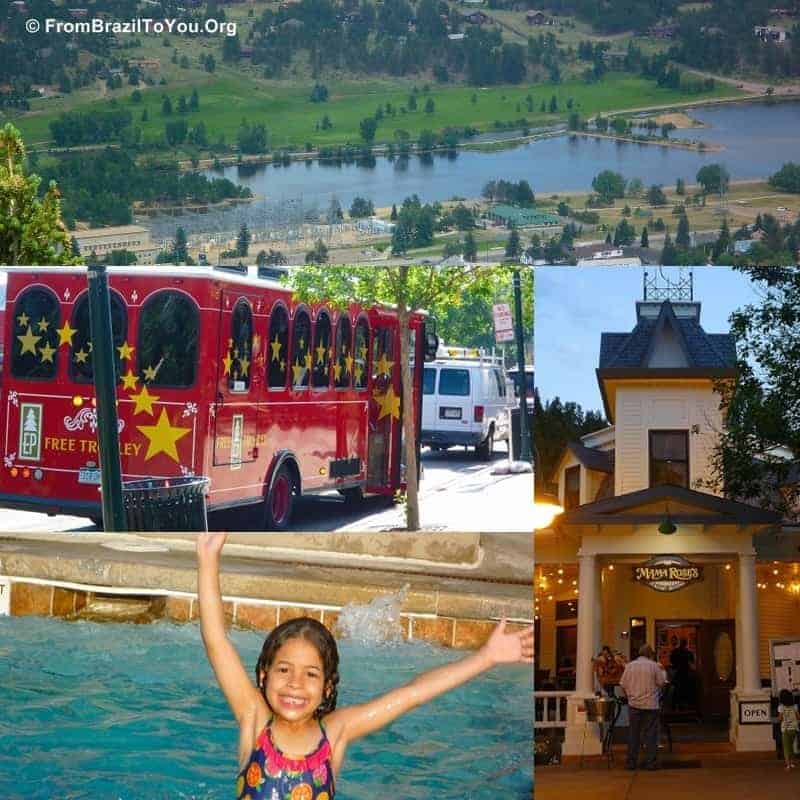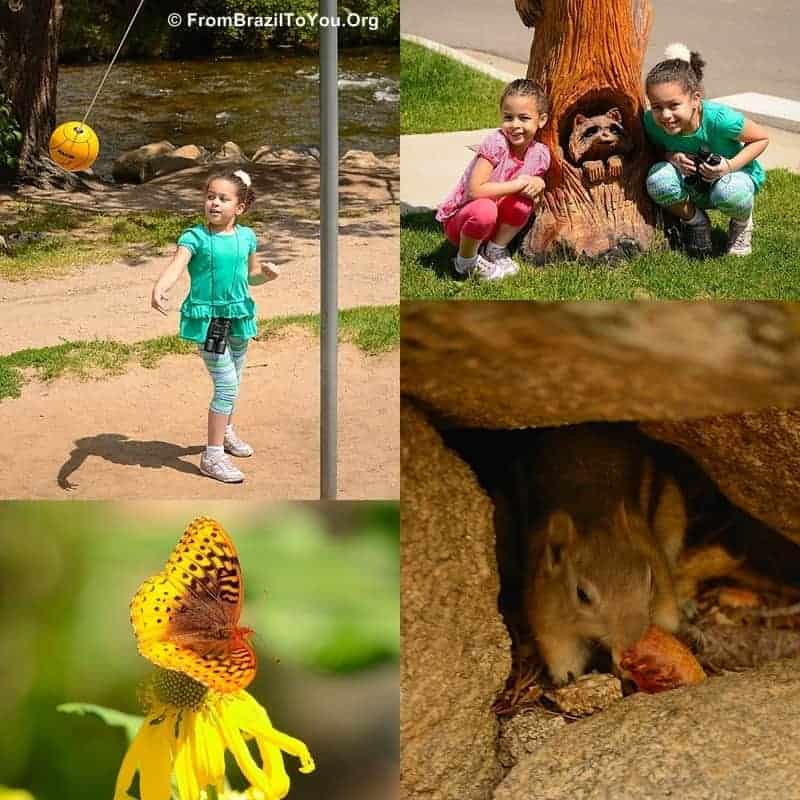 I hope you have enjoyed the pictures and now, my Chai Vanilla Milkshake.
xx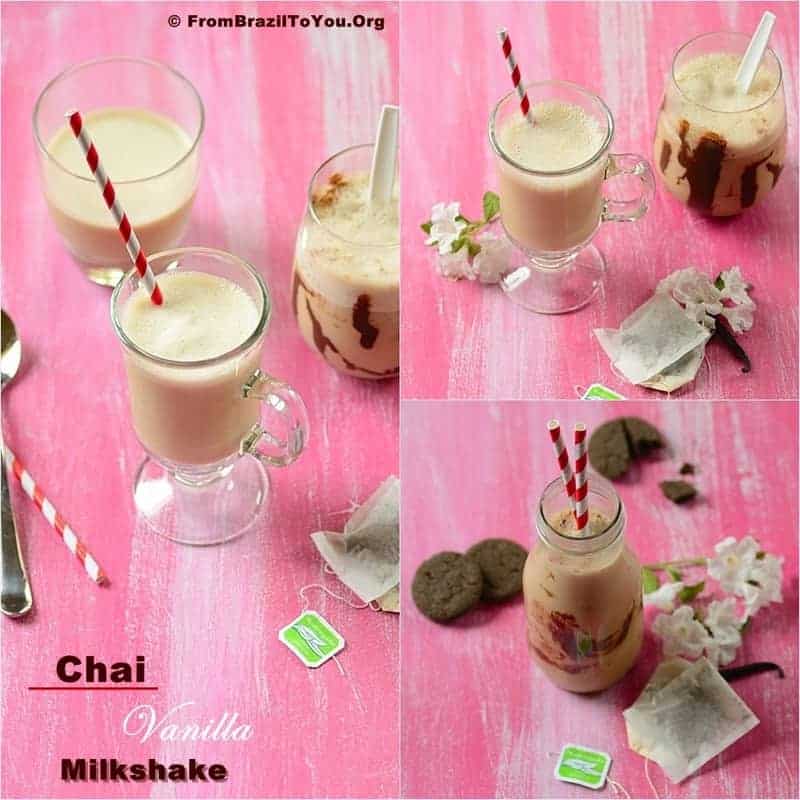 Chai Vanilla Milkshake and Vacation in the Stunning State of Colorado (part 1)
One of the most delicious, refreshing,and comforting milkshakes ever!!!!
Ingredients
2

cups

crushed ice

2

cups

non-fat vanilla yogurt

I used Dannon Light & Fit

4

tablespoons

Vanilla Chai Latté powder

I used one from the Pacific Chai brand

1

tablespoon

malted milk powder

I used Nestlé Carnation Original Malt

4-6

tablespoons

sugar or sugar substitute

4

scoops non-fat frozen vanilla yogurt or your favorite vanilla ice cream
Instructions
Place ingredients in the blender following the exact sequence above (i.e. crushed ice first in the bottom of the blender, and so forth). Blend everything well until obtaining a homogeneous, creamy mixture (You might experience a bit of difficulty in getting the shake to blend at the very beginning, but keep alternating crushing, pulsing, and liquidifying. If necessary, remove cup from blender and stir a bit with a spoon before blending mixture again). Serve the Chai Vanilla Milkshake immediately!!!
DID YOU MAKE THIS RECIPE?
Comment and rate the recipe. Also follow us on Pinterest at @easyanddelish for more delish recipes.