Learn all about Brazilian holidays, festivals, and celebrations, including Carnival, Easter, June Festivals, Christmas, and Reveillon... as well as our calendar!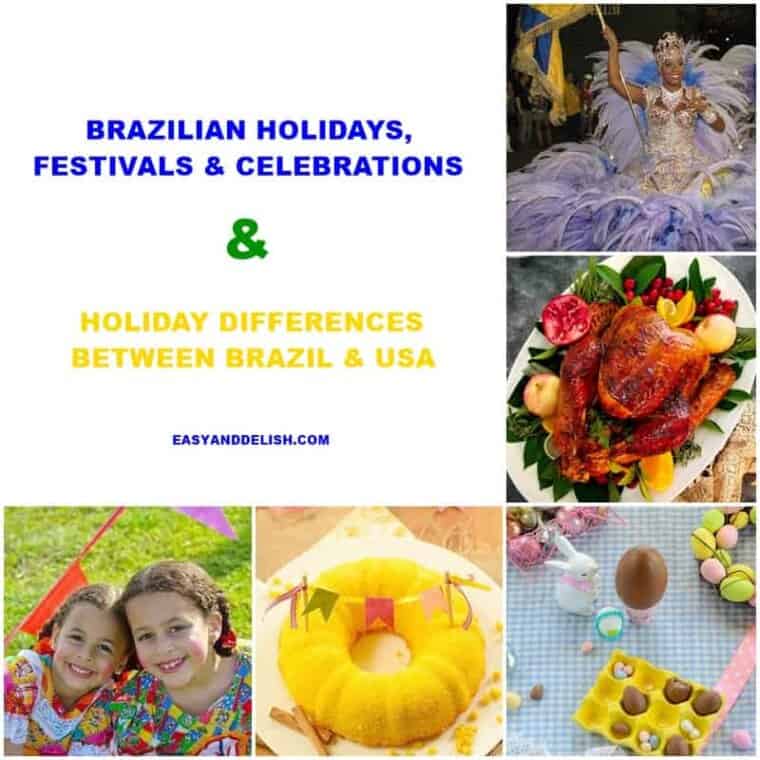 Brazil is a large country with a diverse racial, ethnic, and religious makeup. This diversity extends to Brazilian holidays, which can vary from one region to the next.
Some came from the faith of a group (e.g. Catholic processions). Others have pagan origins (Carnival) or a mixture of pagan and Christian traditions (Christmas). Yet others mix food and dance, such as the June Festivals (Festas Juninas).
In spite of individual and regional differences, some dates are major official holidays for the whole country, as we will see below.
THE MAJOR BRAZILIAN HOLIDAYS
Brazil's holiday calendar has many more dates and events than those listed below. But these are the major holidays in Brazil:
BRAZILIAN CARNIVAL (CARNAVAL)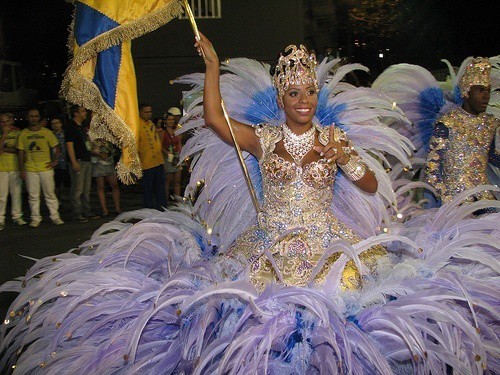 This is a festival of pagan origins that takes place over the course of 4 days every year. But only the Monday and Tuesday before Ash Wednesday are actual holidays.
Carnival involves upbeat music and dances that vary from region to region, dance "schools," and samba parades (in Rio). There are great costumes, energy-boosting drinks, caipirinha , and much, much more.
Rio, Recife/Olinda, and Salvador are the top cities for the top 3 carnivals in Brazil.
HOLY WEEK/EASTER (SEMANA SANTA/PASCOA)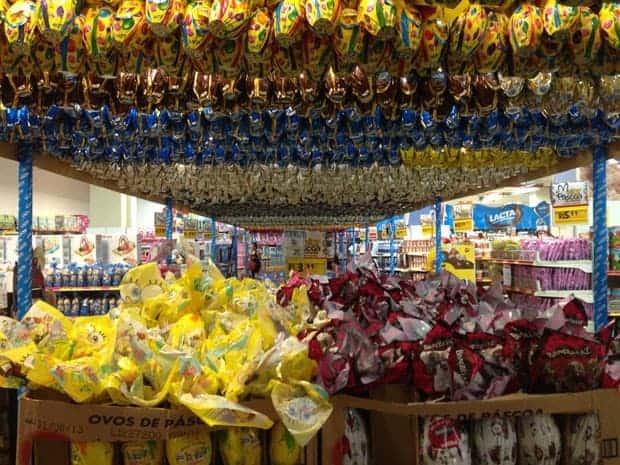 Holy Week is a Roman Catholic tradition that starts one week before Easter Sunday.
During that week, Catholics avoid eating red meat. However, some people only follow the rule on Good Friday, which is a holiday, as well as Easter Sunday.
Some of the classic Easter food dishes in Brazil make use of cod fish (salted cod). These include dishes such as Bacalhau a Ze do Pipo and Bacalhau Quatro Queijos (Baked Cod in Cheese Sauce).
Desserts are mainly made of chocolate, and often consists of Easter chocolate cake and/or Easter chocolate eggs.
Easter eggs are symbols of the empty tomb of Jesus, who rose from the grave… it's all about the resurrection.
JUNE FESTIVALS (FESTAS JUNINAS)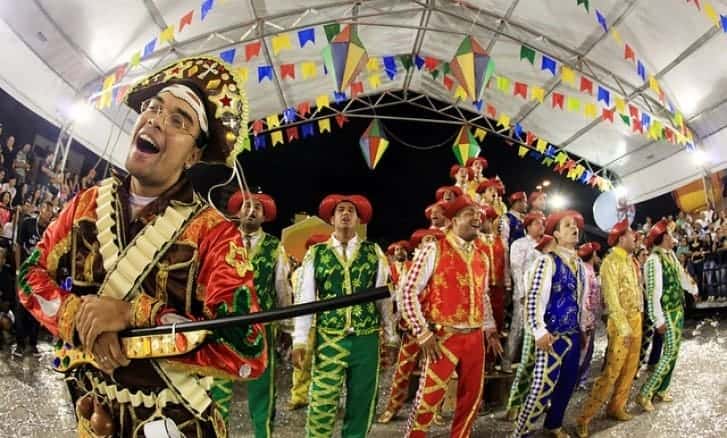 The June Festivals in Brazil are in honor of three Catholic saints: Saint Anthony (June 13), Saint John (June 24), and Saint Peter (June 29).
These are not an official recognized holiday.
Moreover, the June Festivals celebrate winter, the return of the rains, and the rich corn harvest, mostly in the Northeast region of the country.
It features an arraial or huge event space, bright with strings of colorful flags and paper balloons. Inside the space, there are tents or rustic stalls.
Picture in your mind's eye sky lanterns, showers of fireworks, and bonfires. People dress up in typical country bumpkin outfits, with straw hats, painted-on freckles, and gap-teeth. Women often sport checkered gingham dresses and pigtail braids.
There is lively music, as well as quadrilha folk dances that take place around a mock bride and groom.
Plus, there is food made from peanuts (paçoca and peanut brittle), rice pudding (arroz doce), and coconut bars (cocada).
Most of all there is food made from corn, such as Grilled corn, Corn cake (Bolo de Milho), Pamonha, Cornmeal couscous (Cuscuz), and Popcorn (pipoca). There is also a classic drink, Brazilian mulled wine (quentão).
CHRISTMAS (NATAL)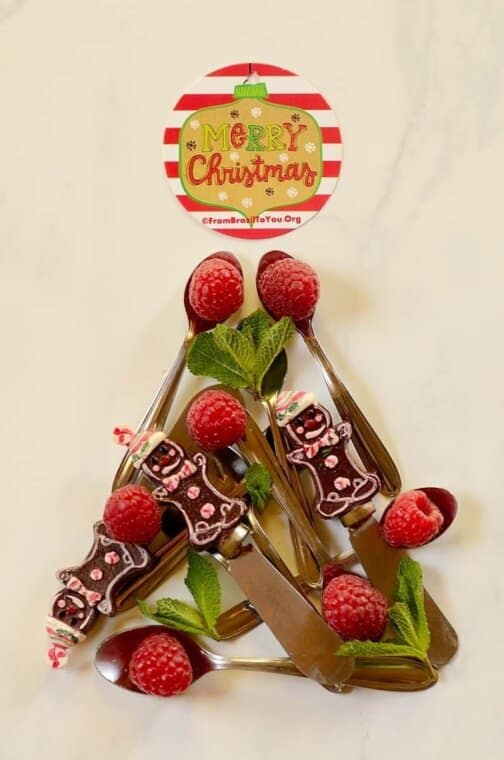 Christmas is celebrated on Christmas Eve in Brazil, although the holiday falls on the 25th. This is during the summer in the southern hemisphere.
Despite the high temps, roast turkey is the main dish at most tables. A farofa (cassava flour toasted with butter) mixed with dried fruits and chestnuts often pairs with the Christmas turkey.
White rice and salpicão are a few of several traditional side dishes.
Ham is another option for Christmas dinner, served either hot or cold. Both turkey or ham may be garnished with fios de ovos (egg threads), a Portuguese delicacy.
For dessert, rabanada (a cousin of French Toast) and panettone are a must at many tables.
NEW YEAR'S EVE (REVEILLON)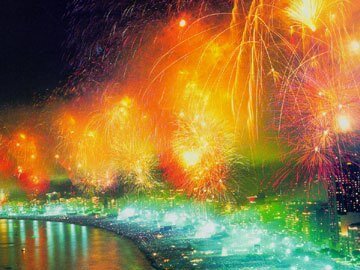 Brazilians celebrate New Year's Eve, or Reveillon, with great joy, both in lavish house parties and at public gatherings. Fireworks are a must!
Further, people dress in white, and dinner is often a very upscale meal. It mostly consists of cold meats, salads, plenty of fruit, and champagne cocktail.
Superstitious rituals to bring good luck and a prosperous new year abound.
In Rio, crowds of people go to beaches to make offerings to Yemenja. She is the African deity known as the 'Queen of the Sea' in the Candomble religion.
People set hundreds of little boats carrying presents, such as flowers, perfume, and candles, into the waters of Copacabana Beach. Indeed, the same happens in many parts of the country!
January first, New Year's Day, is the actual officially recognized holiday in Brazil.
BRAZIL'S HOLIDAY CALENDAR
New Year (January 1)

Carnival (Monday and Tuesday

before Ash Wednesday

)

Good Friday & Easter Sunday (March or April)

Tiradentes Day (April 21)

Labor Day (May 1)

Corpus Christi (May or June – 60 days after Easter Sunday)

Independence Day (September 7)

Day of Nossa Senhora de Aparecida (October 12)

Civil Servants Day (October 28 – Government and banks holiday only)

Day of the Dead (November 2)

Proclamation of the Republic (November 15)

Christmas (December 25)
HOLIDAY DIFFERENCES BETWEEN BRAZIL AND THE UNITED STATES
All countries celebrate dates and events that are key to their own culture and traditions.
Halloween and Thanksgiving are a few examples of holiday differences between these two countries.
Do they celebrate Thanksgiving in Brazil?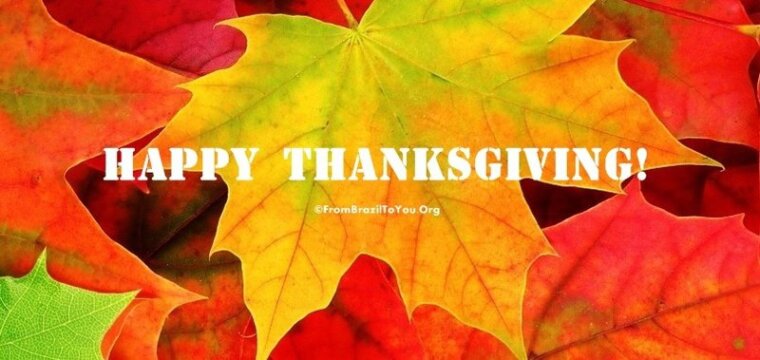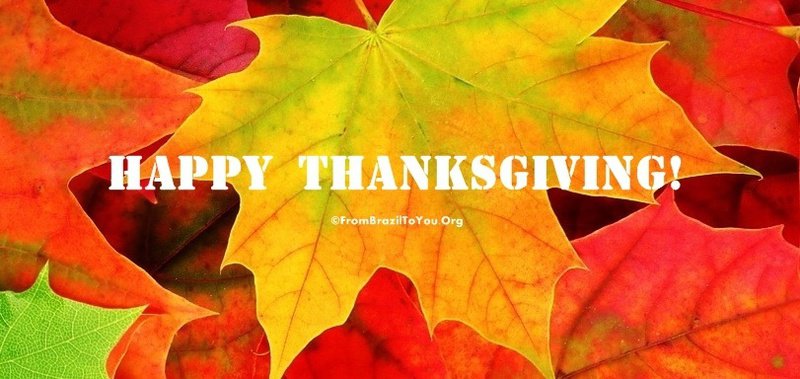 The answer is no. Although we are thankful for many things, Thanksgiving (Dia da Ação de Graças) is not one of the official Brazilian holidays. American expats may celebrate Thanksgiving there, but not most of the country.
However, of note, Black Friday (the day after Thanksgiving) has become a big thing in Brazil in recent years!
Do they celebrate Halloween in Brazil?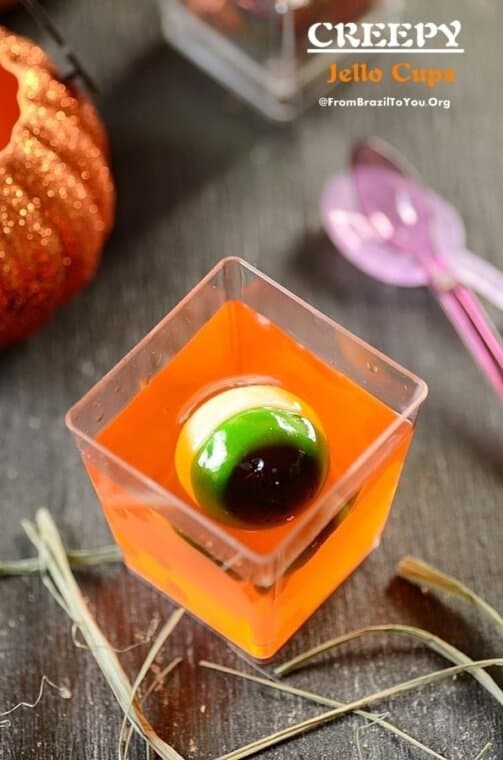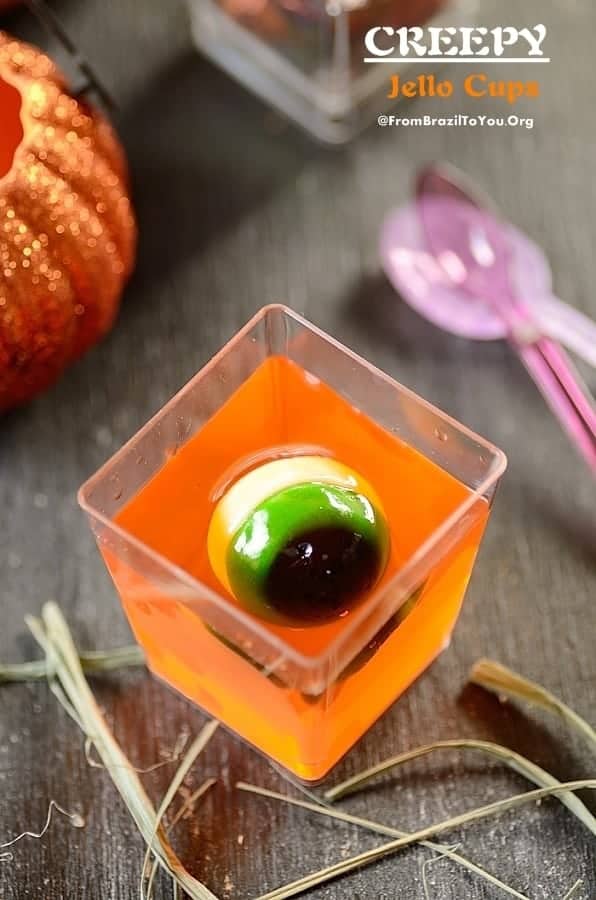 Halloween has never been a widespread part of Brazilian holiday customs. However, English language courses in Brazil may include it in their calendar events.