Festas Juninas, or the June Festivals, are popular Brazilian festivities that take place in June, as I explained before in this post… And we will be celebrating these cultural festivities this year with a super easy, mouthwatering Kitchen Blender Corn Bundt Cake (Bolo de Milho de Liquidificador) which is naturally gluten-free! Basically, the blender and oven do most of the work for you. 🙂 If you don't believe it, check it out for yourself…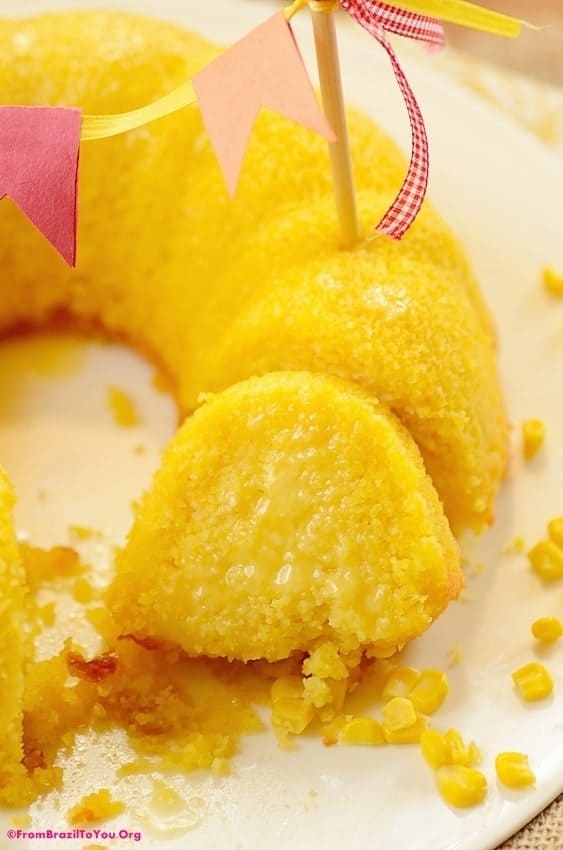 As celebrants thank Saint John for the rain and the abundant corn harvest, an arraial or huge event space is set up. This is brightly decorated with strings of colorful flags and paper balloons, and filled with tents or rough stalls. The festivities are lit up by sky lanterns, showers of fireworks, and bonfires.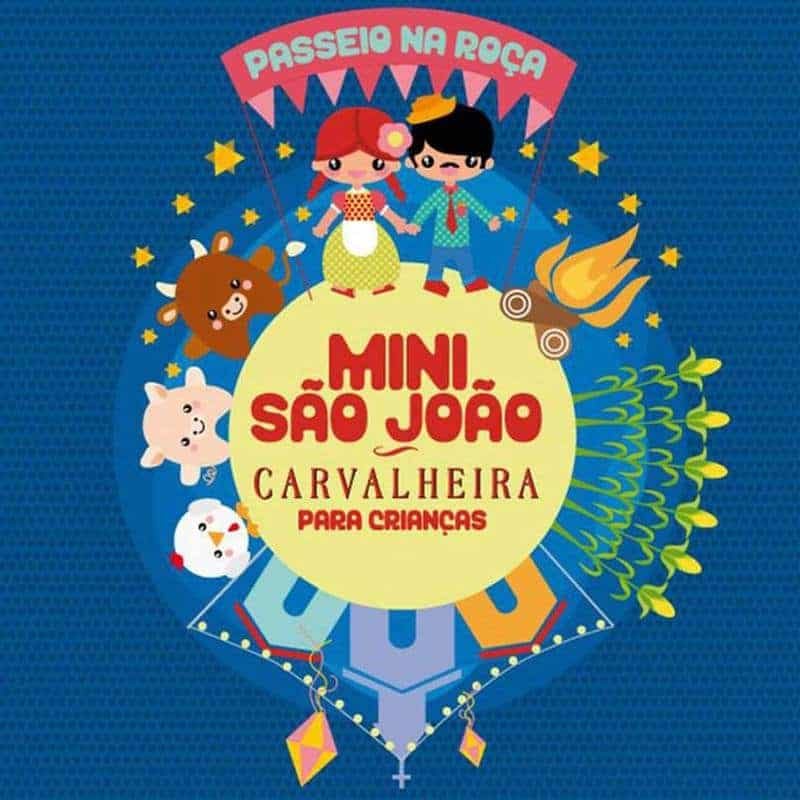 People dress up in typical country bumpkin outfits, with straw hats, painted-on freckles, and gap-teeth, and women often sport checkered gingham dresses and pigtail braids.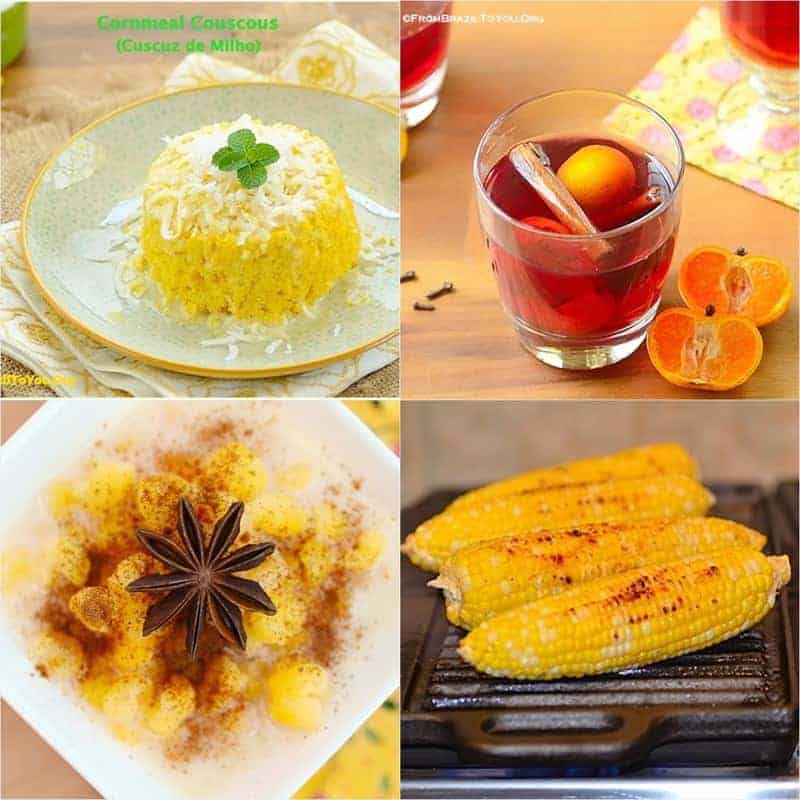 Our Corn Bundt Cake is super easy to make since all ingredients are simply mixed together in a blender and then baked. As I mentioned earlier, the blender and the oven do most of the work for you. 🙂 Thanks to Nana Oliveira — both a friend of mine and of this blog– we can savor this tasty, comforting treat. All the credit is hers!
This corn bundt cake is mildly sweet and can be served either for breakfast or as a snack. Our corn bundt cake can be served warm with butter, at room temperature accompanied by a cup of coffee, or chilled and drizzled with sweetened condensed milk. 😉
Fortunately, you don't have to be in Brazil, celebrating Festas Juninas, in order to try this Kitchen Blender Corn Bundt Cake…
Make our Corn Bundt Cake and choose any of the above 3 ways to serve it! Or better yet, do as I did and try it all 3 ways! 😉
Enjoy!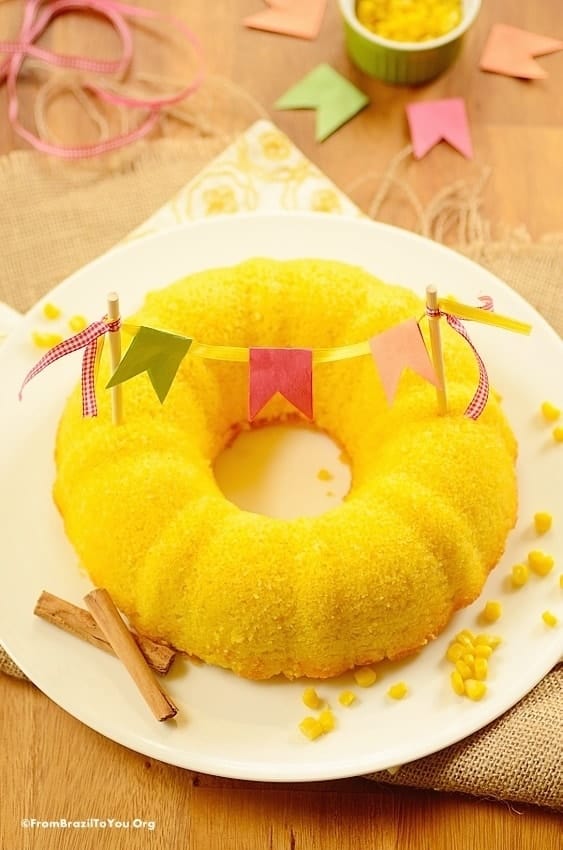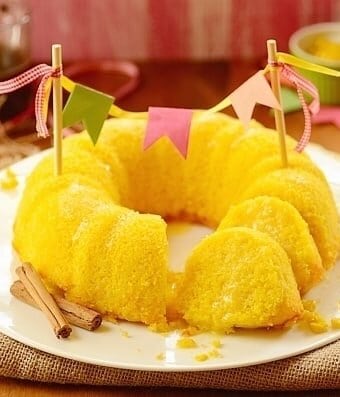 Kitchen Blender Corn Bundt Cake
Naturally gluten-free, Kitchen Blender Corn Bundt Cake -- the blender and oven do most of the work for you!!
Ingredients
1

cup

yellow corn -- if using canned corn

drain before measuring, or 200 g

1

cup

coconut milk

¼

cup

water

3

large eggs

at room temperature

1

stick

plus 1 tablespoon unsalted butter

melted (plus more to grease the pan), or ½ cup

1⅓

cup

granulated sugar

2

cups

coarse yellow corn meal

2

tablespoons

unsweetened coconut flakes

3

tablespoons

grated Parmesan cheese

1

pinch

salt

1

tablespoon

baking powder
Instructions
Preheat the oven to 350 degrees F (about 177 degrees C). Grease very well a 10-inch (about 25 cm) ring pan and set aside. NOTE: Grease the entire pan well. Do NOT miss one single corner!!

In a blender, blend together all ingredients until corn is completely pureed and the mixture is homogeneous and creamy. You may need to stop the blender once or twice to stir in the mixture, making it easier to blend together the ingredients.

Pour mixture in the greased ring pan and bake for about 30-35 minutes (mine baked in 35 mins) or until a toothpick comes out clean. Let corn bundt cake cool down completely on a rack (corn bundt cake will break apart if unmolded while still warm) and run a knife gently around the edges. Place an inverted plate on top and invert corn bundt cake to unmold. This corn bundt cake is mildly sweet and can be served either for breakfast or as a snack -- warm with butter, at room temperature accompanied by a cup of coffee, or chilled and drizzled with sweetened condensed milk. 😉