10 popular Pinterest Halloween treats recipes to celebrate the date in style without breaking the bank or spending much time in the kitchen.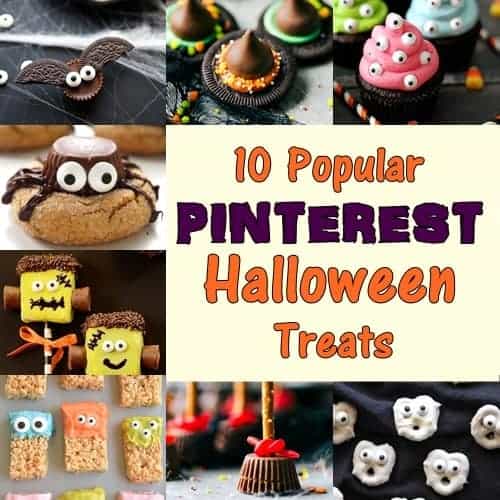 The month of Halloween has finally arrived… and along with it all the sweet treats and fun.
My children are just as happy as can be — especially after devouring a few of these 10 Popular Pinterest Halloween Treats. If you are looking for cute and easy treats, these will more than do the trick. 😉
My home country Brazil doesn't have a Halloween tradition. This event is known in Brazil as Dia das Bruxas (Witches' Day).
It only started being celebrated down there with my generation (and even then not by all)– it's as a result of moern American influence on our culture.
I started celebrating the date as an adult in the United States and have continued here with my children. You know — the dressing up in costumes, sweet treats, and the 'trick or treating' can be lots of fun.
The great thing about all of these Halloween treats recipes is that they are easy to make and all their ingredients are available at any local American supermarket.
Moreover, they are some of Pinterest's most popular pins… and yes, they are darn cute!
If you would like several options to celebrate your Halloween party in style without breaking the bank or spending a lot of time in the kitchen, here are the super treats that you can rely on.
1o Popular Halloween Treats Recipes
Frankenstein Marshmallow Pops by Easy and Delish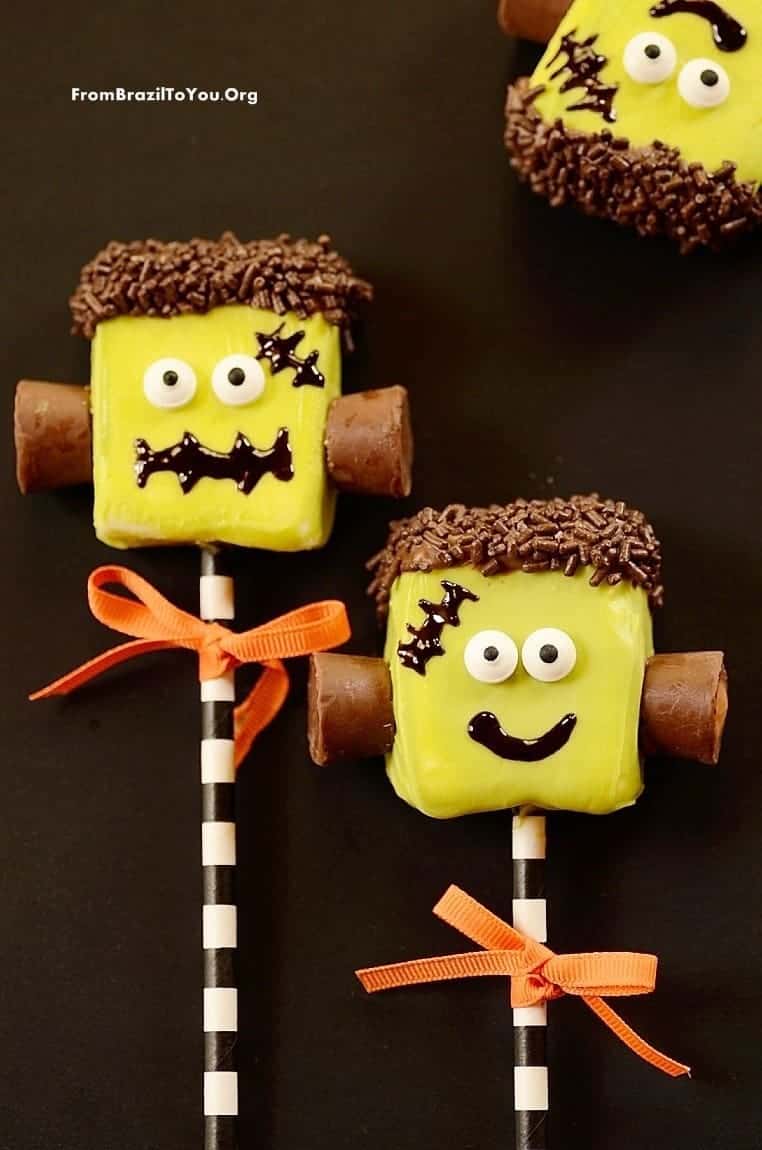 2. Cute Chocolate-Apple Halloween Owl by Easy and Delish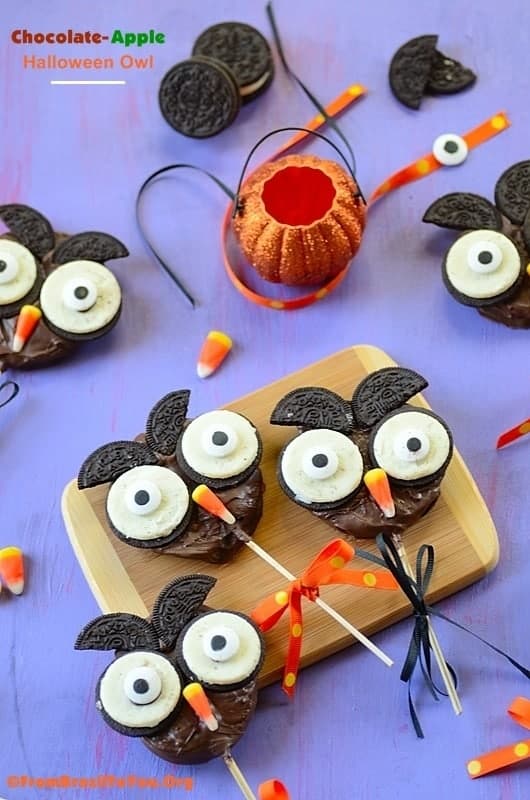 3. Witches Hats by Chelsea's Messy Apron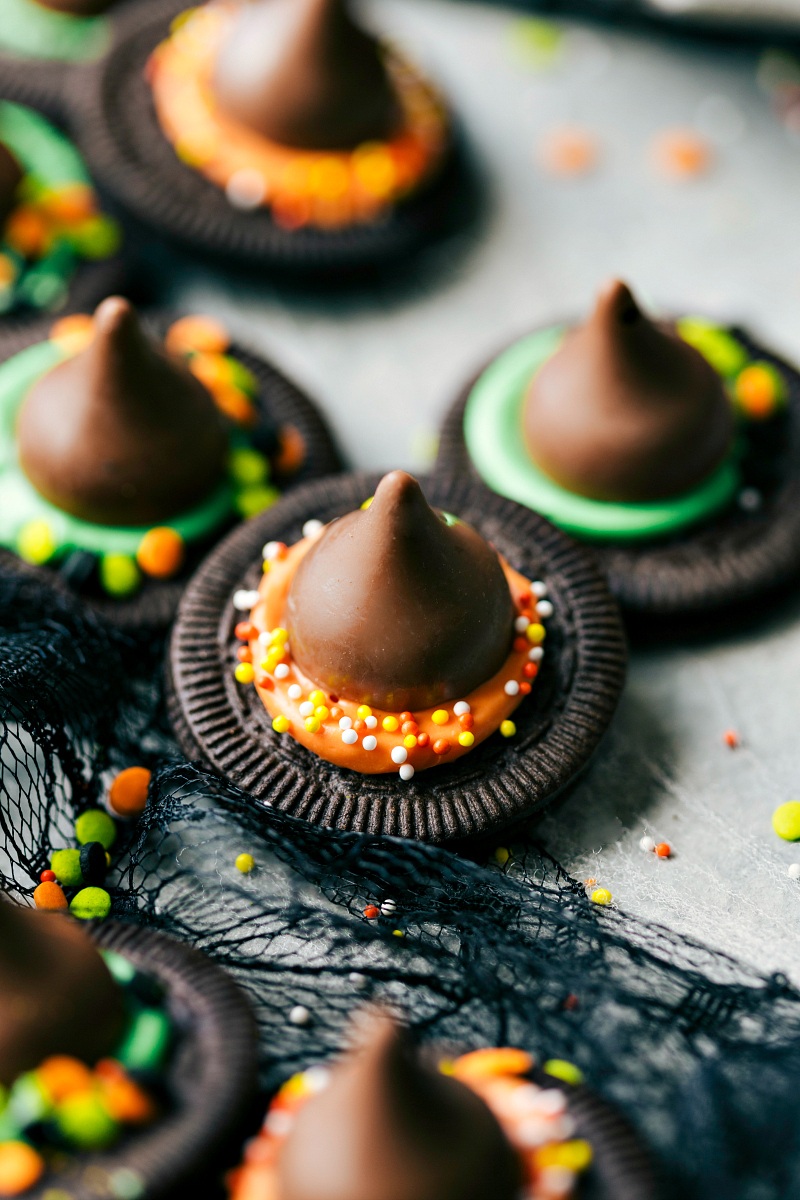 4. Witches Brooms by Chelsea's Messy Apron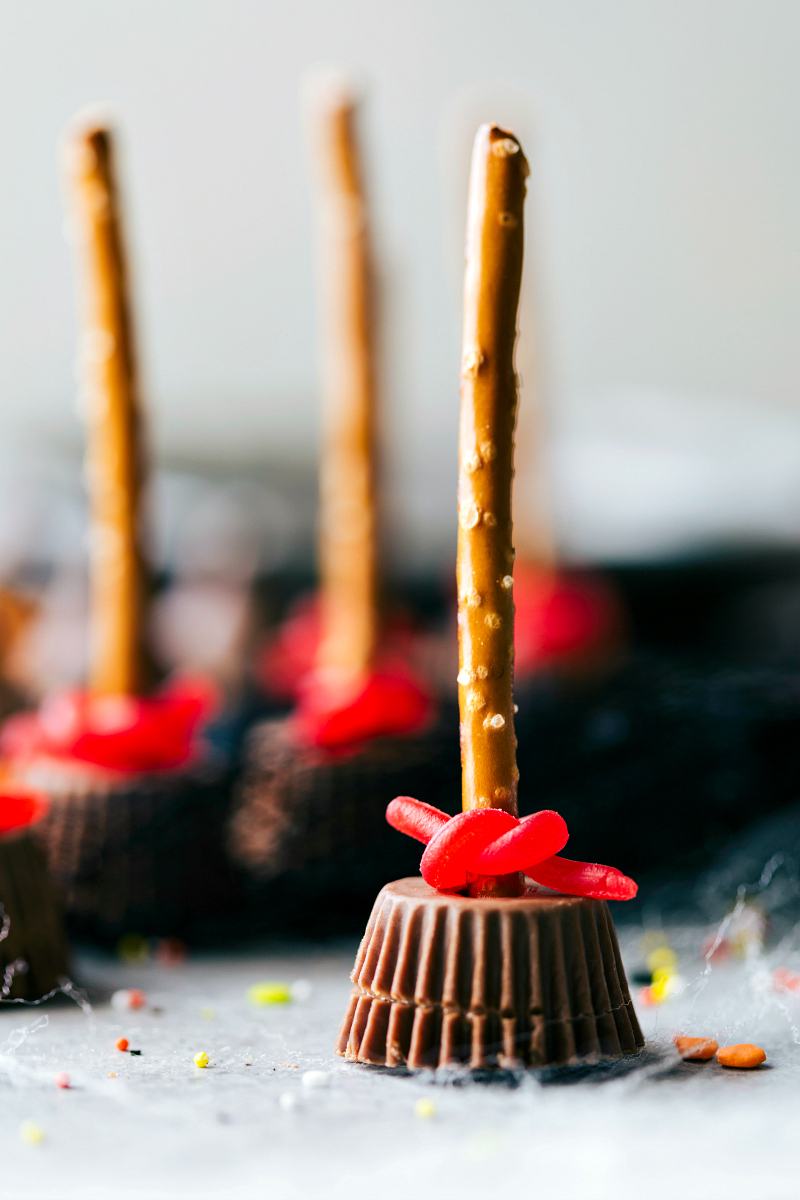 5. Monster Cupcakes by Life with The Crust Cut Off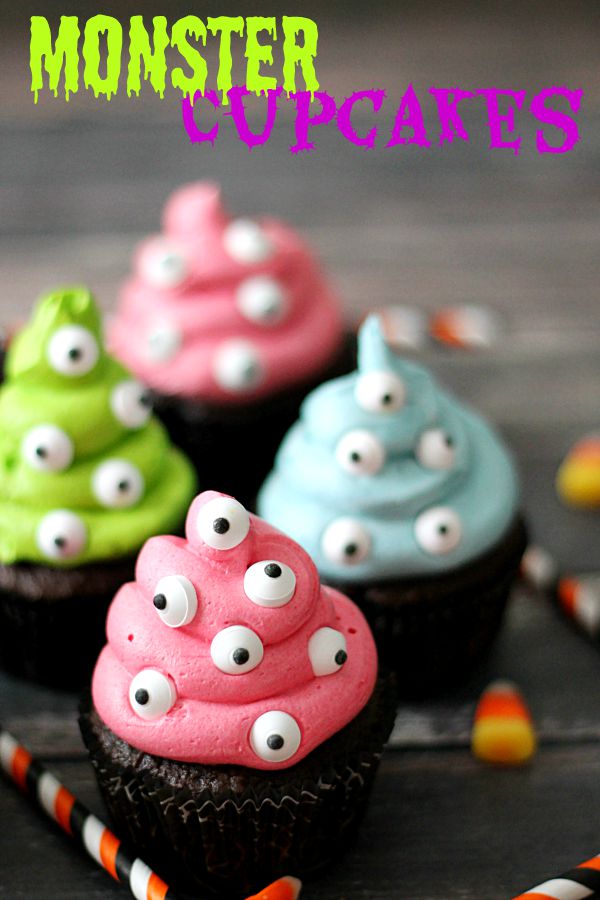 6. Ghost Pretzels by Dessert Now Dinner Later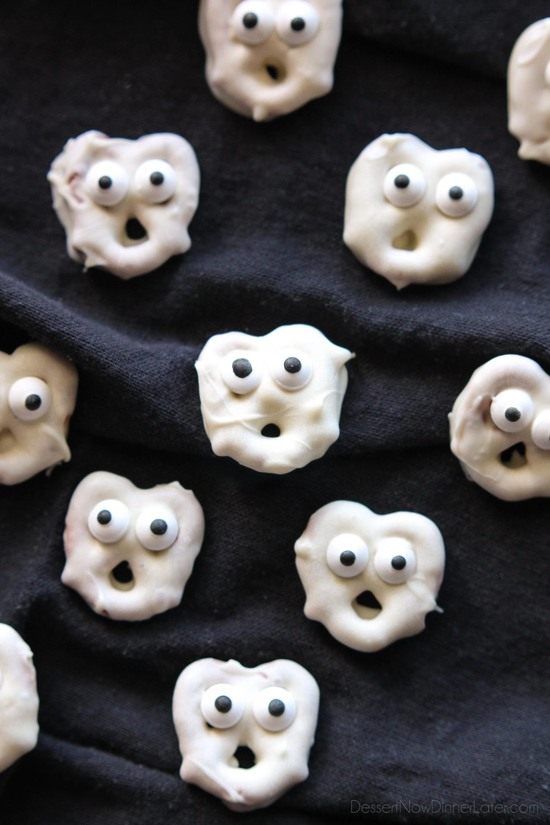 7. Halloween Spider Cookies by Cincy Shopper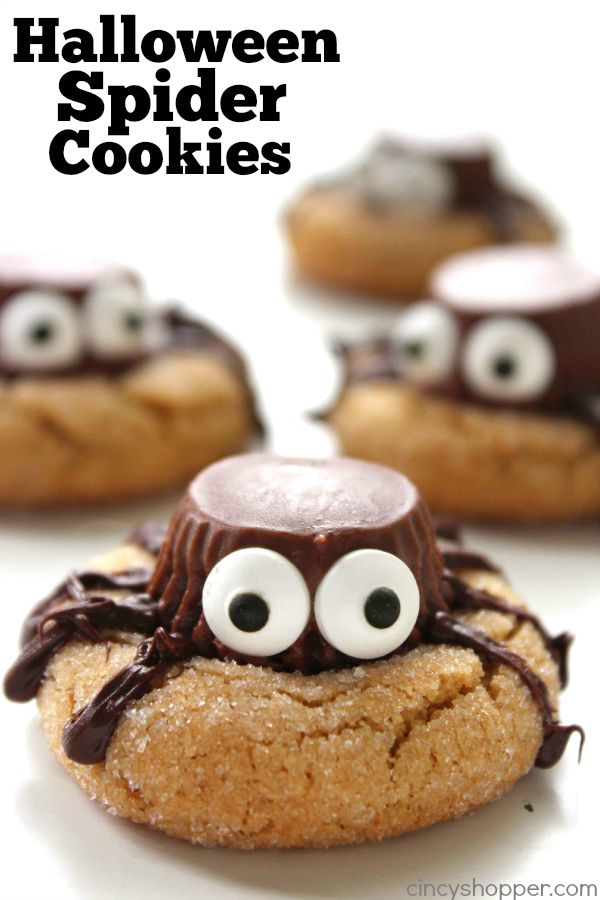 8. Rice Krispie Treat Monsters by One Little Project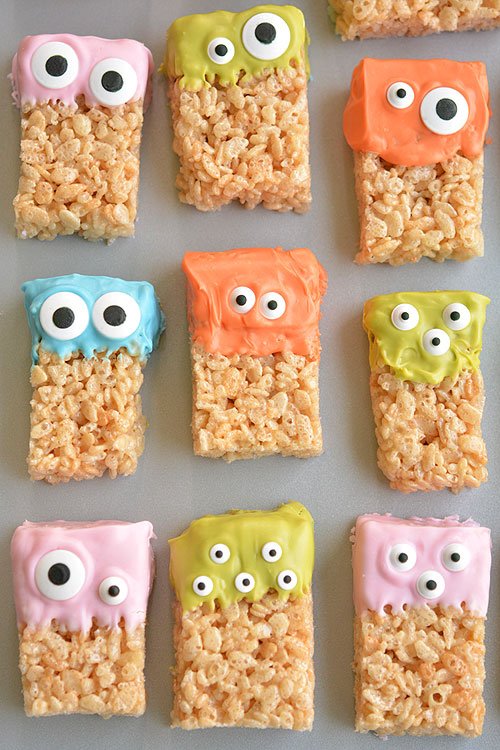 9. The Ultimate Bat Halloween Party by Chelsea's Messy Apron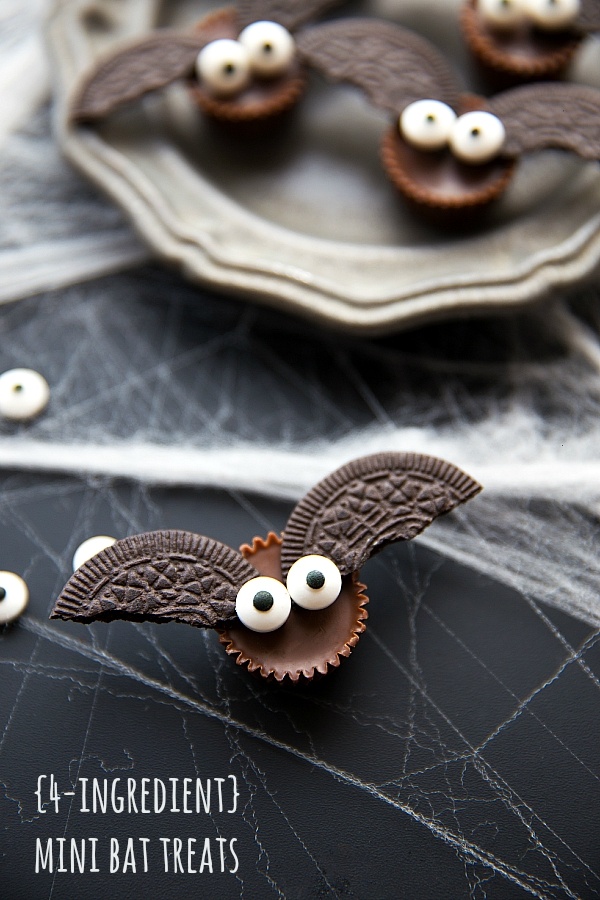 10. White Chocolate Mummy Pretzels by Let's Dish Recipes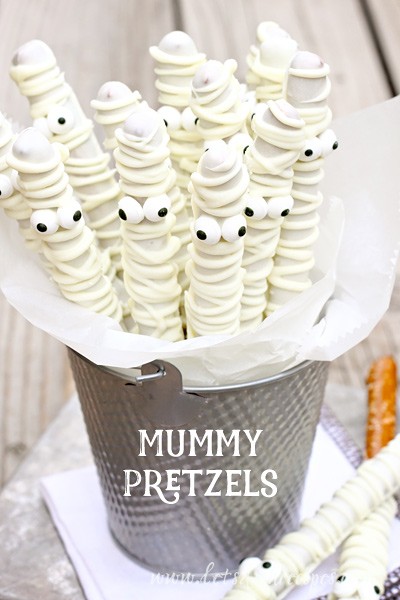 Enjoy the day with our 10 popular Pinterest Halloween sweet treats and have several bites of yums.
HAPPY HALLOWEEN!