Hello, everyone! I hope y'all have had a great summer. I sure did! My family and I had great adventures this summer while traveling on vacation to Estes Park and Steamboat Springs in the stunning state of Colorado, canoeing in Austin and enjoying the day at Rockport Beach here in Texas,  and also participating in lots of fun activities right here in San Antonio. But above all, we got the chance to eat and drink very well. Although fall is my favorite season, I have to confess that I will miss many of our summer recipes. Please share our 20+ summer recipes, as well as the giveaway, with your family and friends!!!!!
Desserts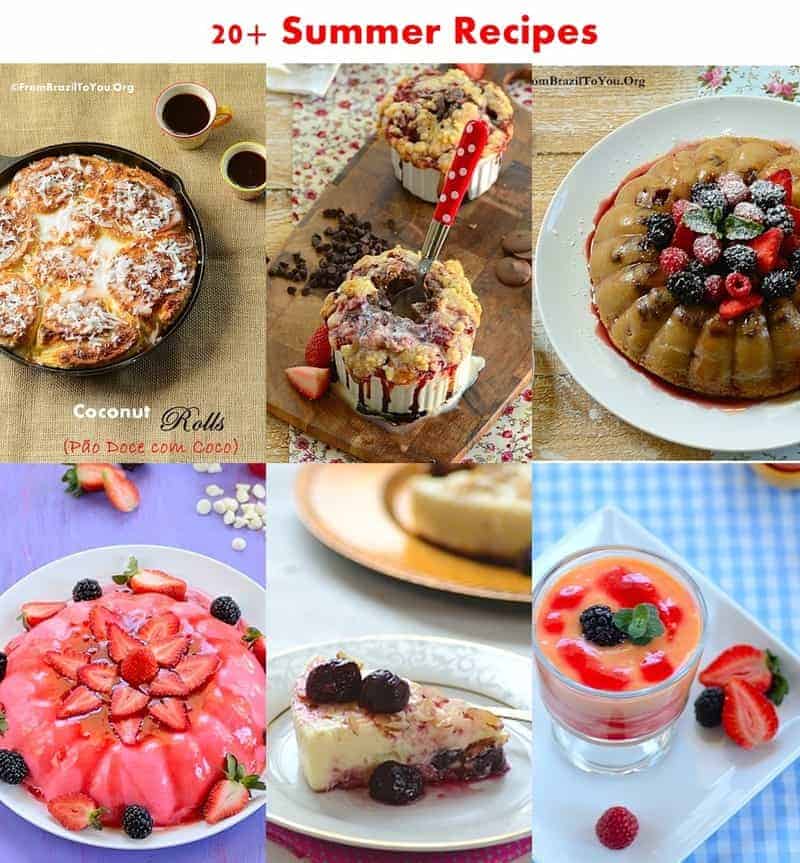 Top Row (Left to Right): 1. White Chocolate-Cherry Pie Bars , 2. Drunken Mocha Cake with Banana Foster Topping, 3. Frozen S'mores Cups.
Middle Row (L-R): 4. Pineapple Delight Frozen Trifle, 5. Skillet S'mores.
Bottom Row (L-R): 6. Banana-Coconut Pudding, 7. Chocolate Pudding Ice Cream Pie, 8. Eggless Avocado Mousse.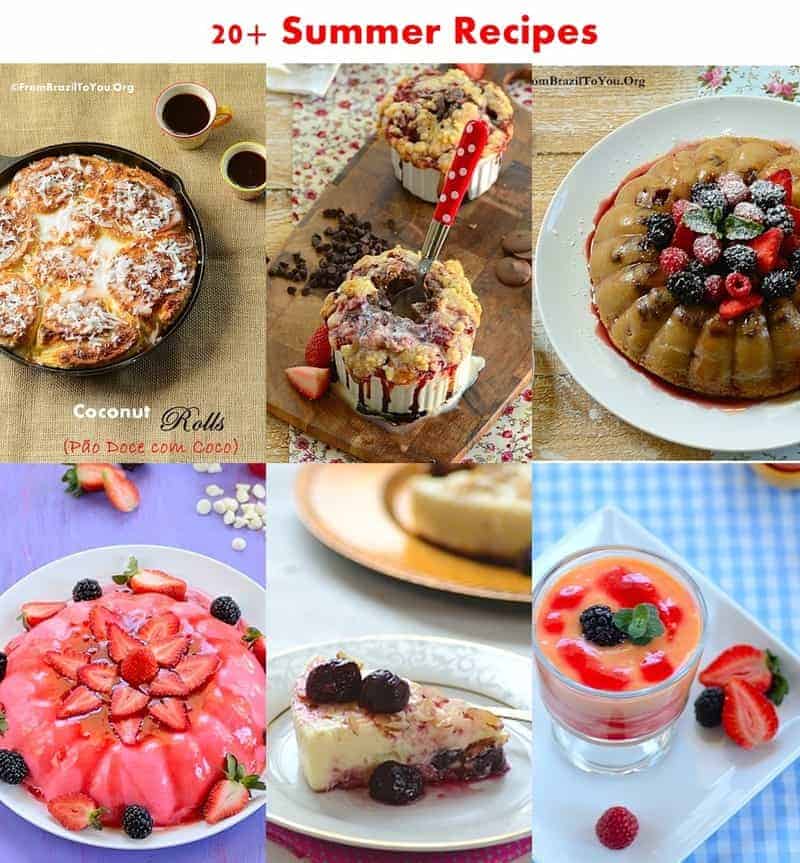 Top Row (Left to Right): 9. Coconut Rolls, 10. Chocolate-Strawberry Slump, 11. Coimbra-Style Bread Pudding.
Bottom Row (L-R): 12. Strawberry-White Chocolate Flan, 13. Almond-Cherry Cheesecake, 14. Papaya Cream with Triple-Berry Coulis .


Drinks & Beverages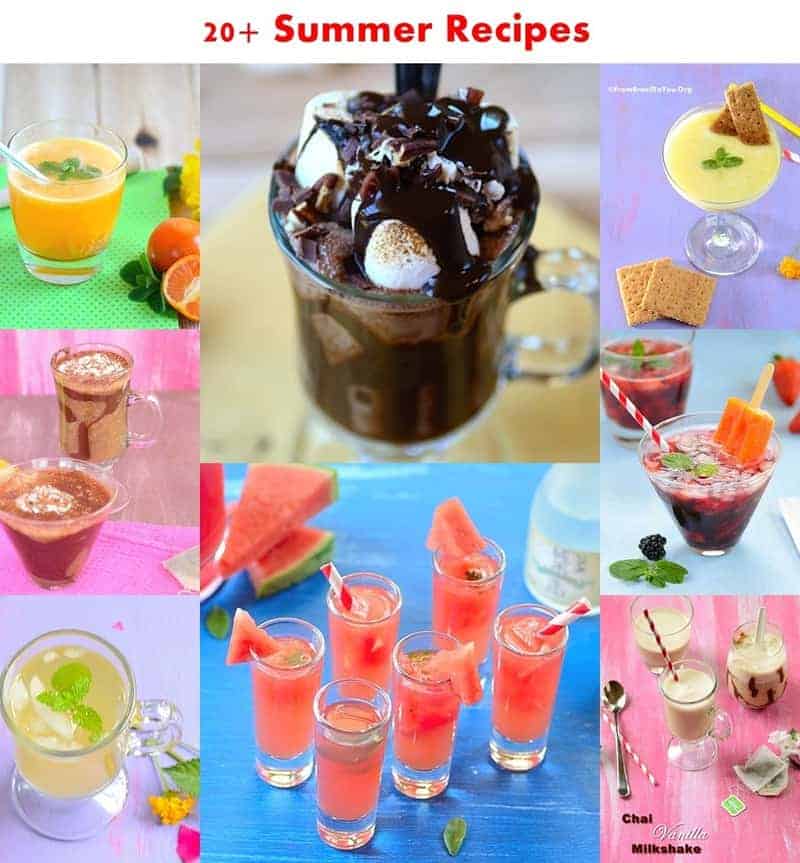 First Column (Top to Bottom): 15. Tangiroska, 16. Banana Coffee Chai Smoothie, 17. Homemade Pineapple-Mint Iced Tea.
Second Column (T-B): 18. Mississippi Mudslides, 19. Watermelon Caipisake Shots.
Third Column (T-B): 20. Pinã Colada Cheesecake Smoothie, 21. Berry Caipilé with Tangerine Popsicle, 22. Chai Vanilla Milkshake.
To wrap-up this summer, I would love to give you a little something. It is just a way to say thank you for always stopping by and for sharing our recipes. We have teamed up with a group of bloggers to give away a $ 100 Gift Card!!!! Are you excited?! Well, you can find all the details about this giveaway and how to enter below. Good luck!
xx