I came to know Camila through a mutual friend from Arizona. Knowing that both Camila and I  are from Brazil, she put us in contact with one another. She has also inspired our Stay-in-Shape Green Salad.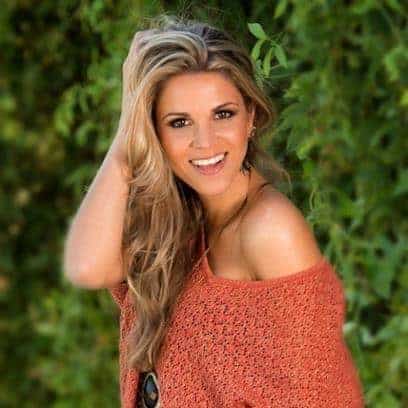 What was my surprise? Camila, the gorgeous Brazilian girl that you see in the pictures,  proudly graced the cover of KEEL Magazine. Wow! What an accomplishment….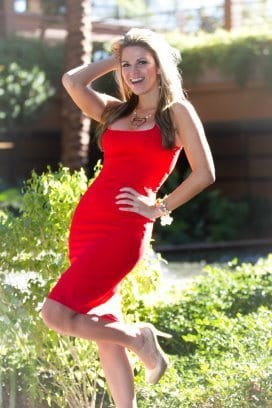 As other Brazilians or anything having to do with Brazil interests me, I invited Camila for an interview and invited her, of course, to share with us one of her favorite dishes, an invitation that she  kindly accepted.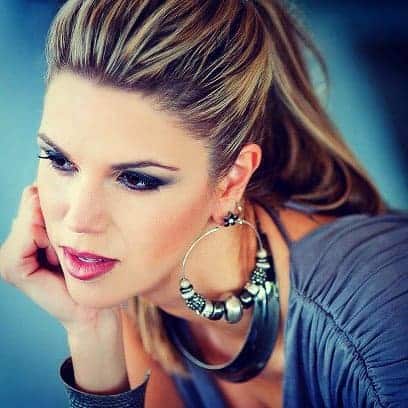 FBTY: Please, tell us a bit about you and what brought you to the United States.
Camila: I came to US in 2004 to study English and enjoy some international traveling experience. It was love at first sight!!!
FBTY: Congratulations! You made the cover of Keel Magazine. Have you always dreamed of being a model?
Camila: I worked as model for several years, but I actually do enjoy being part of corporate America, I wanted to have an amazing job and work hard to be recognized in the US, and it's been a priceless experience, a dream come true.
FBTY: For whom else have you worked in the artistic arena?
Camila: I've worked for several designers and photographers, but I have to be honest… being the cover of a global magazine was absolutely amazing, I am very pleased with the end results.
FBTY: What do you think is the most demanding thing about this career?
Camila: I believe you need to be disciplined and humble… You never know who you end up working with, it's important to have respect for yourself, your body and your boundaries.
FBTY: Which are your future professional plans or goals?
Camila: Although I have been super busy and trying to dedicate some time to my full time job and business career, I will continue the modeling career.
FBTY: What is your beauty routine or how do you maintain yourself in such great shape?
Camila: I recently hurt my back and that stopped me from practicing yoga; however, I try to work out every time I have a chance but my priority is my diet, I try to eat healthy foods as much as possible, vitamins, good fats and grains go a long way.
FBTY: As a Brazilian living in the US since 2004, which Brazilian dishes do you miss the most and which American dishes have you came to appreciate most? (Since Camila has answered this question in Portuguese, we have translated her answer for you)
Camila: I am going to answer this question in Portuguese, because I don't know how to explain the ingredients exactly in English, lol. I love Calabrese-style Pizza and coxinha de catupiry com frango (a typical Brazilian chicken croquette stuffed with Catupiry cheese)…. I don't know how to make it, and have never been able to find Catupiry cheese here in Arizona where I live nowadays– I don't think it is difficult, but I can't quite manage to… I don't have much talent with cuisine, yet I try. I really like Brazilian lasagna and always make it with ham, mozzarella, cream cheese, and Parmesan cheese, since that way it gets crunchy on top… it turns out delicious. But I would also like to mention a salad that I found out about while living here in the United States– an arugula salad with spinach leaves, strawberries, feta cheese, and sweetened pecans with a champagne vinaigrette dressing… a simply marvelous recipe. I think if I had to choose, I would choose the salad and the coxinha. What do you think? One Brazilian recipe and one American, how about it? I hope you like it… thank you for the sweet kindness.
For this post, I have chosen to share with you my take on her favorite American salad which I have named a "Stay-in-shape salad." It's a healthy, delicious, complete, and very appropriate dish for those who desire or need to stay fit like Camila. 
Camila mentioned the salad's ingredients, and I developed a recipe for it, but not without first adding a few special touches. I have brought in mango and lime – both popular fruits in Brazil- resulting in an amazing combination of contrasting flavors:  bitter (arugula), sweet (fruit and pecans), sour (vinaigrette), spicy and smoked (chicken), and salty (feta cheese)… As well as soft and crunchy textures.
From Brazil To You (FBTY) wishes Camila a successful career, and thanks her for sharing with us a bit about her new life in America and favorite dishes!
I hope both Camila and you enjoy my take on this refreshing Stay-in-Shape Salad.
xx
Stay-in-Shape Salad
(Fresh Salad with Fruit, Spicy Grilled Chicken, Praline Pecans, and Feta, tossed with Champagne Vinaigrette)
Serves 4-6
Segment: From My Table To Yours
Ingredients:
For the salad:
1 (5 oz or 142 g) package of mixed greens
3-4 tablespoons champagne vinaigrette (recipe follows)
8 fresh strawberries, leaves removed and sliced
1 large fresh mango, peel removed and cubed
1/4 cup praline pecans
14 ounces (400 g) grilled chicken fillets (about 8 pieces), recipe follows
1/4 cup feta cheese
For the chicken:
2 tablespoons salted butter, softened
1 red chilli , deseeded and finely chopped
2 garlic cloves, minced and pasted
14 ounces (400g) skinless chicken mini fillets
Salt and black pepper to taste
2 tablespoons olive oil
1/8 – 1/4 teaspoon liquid smoke
For the champagne vinaigrette:
1 tablespoon shallot, finely chopped
2 tablespoons champagne vinegar
1-1/2 tablespoons fresh lime juice
1-1/2 tablespoons honey
1/4 teaspoon salt
1/4 teaspoon freshly ground black pepper
1/4 cup extra virgin olive oil
Directions:
1. To make the salad: Place greens in a large bowl, drizzle with the vinaigrette, and toss together using clean hands or salad tongs. Transfer to a serving dish and top with both the strawberries and mango. Sprinkle the pecans and distribute grilled chicken fillets on top. Finish sprinkling crumbled cheese on top of the salad. Serve stay-in-shape immediately!
2. To prepare the chicken:  Mix the butter, chilli, and garlic into a paste. Reserve. Season the fillets with both salt and pepper; then, brush them with the mixture of olive oil and liquid smoke. Heat a griddle pan over medium-high heat, lay the fillets onto the pan, and let cook for about 3 minutes each side or until cooked through. Transfer to a plate, dot with the spicy compound butter, and set aside to melt.
3. To make the vinaigrette: In a large bowl, whisk together all the ingredients except the olive oil. Slowly whisk in the olive oil until the dressing is emulsified. Dress the salad. Alternatively, all the ingredients can be combined in a blender or a food processor and purée until smooth.
You might also enjoy:
Tropical Salad
__________________________________________________________________
** All of Camila Negreiros' photos above were provided by her for this post.